The effects of pregnancy, aging, and natural weight fluctuation throughout one's life can result in unwanted issues with the appearance of one's midsection. Regardless of how diligently you stick to an exercise routine and healthy diet, some issues remain put, like sagging skin and tissue. Thankfully, tummy tucks can resolve these issues. Tummy tuck surgery, also known as abdominoplasty, can trim and shape your midsection for a toned and leaner appearance. Here are four things to consider about getting a tummy tuck before starting. 
1. Know Which Type of Tummy Tuck You Want
There are three main types of tummy tucks that you can pursue with your surgeon's approval. You may need different areas targeted for optimal results depending on your midsection. A mini tummy tuck removes the skin issues that rest near the navel. Your procedure will eliminate loose skin and excess fat from this region to provide a smoother and leaner result in the lower abdomen. 
If you are struggling with stretched abdominal muscles due to weight fluctuations or pregnancy, you may do best with an overweight plus size tummy tuck, which targets the excess tissue and skin, with or without liposuction, and reshapes the abdominal muscles. This option is suited for those needs. Lastly, if you have recently lost a large amount of weight, you may wish for an extended tummy tuck, which removes excess tissue and loose skin from the abdomen, back, thighs, and hips. The flanks may also be targeted if needed.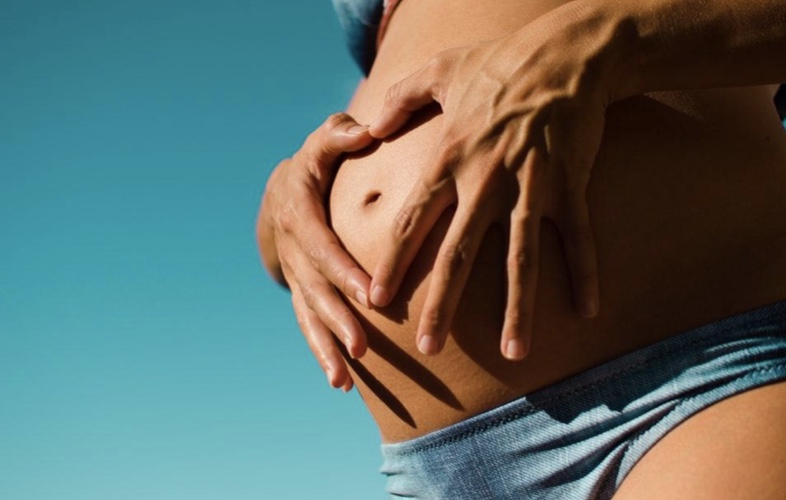 2. Understand The Logistics of Recovery

 
It will take around three weeks to recover from a tummy tuck fully. You need sufficient time to heal, as the surgery will leave you feeling sore and tired. Some areas may swell temporarily, and you may deal with moderate pain levels for the first week. 
Avoid strenuous activities like exercise, chores, and lifting heavy things for six weeks to maintain your best results. You don't want to alter your results, and staying at ease will help your body heal correctly to achieve your desired results from cosmetic treatment.   
3. Wait Until You're Near Your Goal Weight
It is essential to understand that you should wait to pursue your tummy tuck until you are very close to your goal weight. Regardless of what's popular among cosmetic surgery trends, a tummy tuck is not necessarily right for you. A tummy tuck does not cancel out the need for traditional weight-loss measures.
You'll receive more dramatic results if you wait until you have naturally reduced your body fat percentage significantly. Additionally, getting a tummy tuck with the intention to lose more weight after is a bad idea- as this can undo your tummy tuck. 
Gaining weight can also undo your results. It is essential to be right where you need to be before getting a tummy tuck to maintain your results over time. To avoid the need for additional corrective surgeries, wait until you are about 15 pounds at the most from your goal weight. 
4. Pick The Right Cosmetic Surgeon
The surgeon you work with will directly impact the results of your procedure. Make sure you've verified that your surgeon is board-certified. You can even ask the surgeon questions to get a feel for their experience before committing to the procedure. You want the best results, so take your time to find the right surgeon.
Choose The Tummy Tuck That Is Right For You
Tummy tucks are effective ways to achieve the final results you deserve.  Consider the information above to decide when to pursue your procedure and which type of tummy tuck is right for you.