When that long-awaited time finally comes when you get to walk down the aisle and be united in covenant with your better half for life, the joy can be overwhelming. However, the wedding day is also among the most special days in your life, so you want it to be extra special and memorable. Well, this will largely depend on your planning skills, proper timing, and creativity. It will also depend on the amount of support you get from your peers, friends, colleagues, and relatives.
While working with a professional wedding planner will take much of the weight off of your shoulder, they will still need to involve you and your thoughts in a lot of aspects. Remember, it's your big day and as such, you would want everything to go according to your wishes or preferences. If making your wedding day even more special is one of your wishes, then you are looking at the right page. Here are four ways to bring this thought to fruition.  
1. Get a Professional Event Photographer and Videographer 
As earlier mentioned, your wedding day should be among the most important days in your life. It should be remembered many years after the occasion during your marriage and even after. Well, there is no better way to preserve memories of the moments from the big day than quality photos and videos taken by an experienced wedding photographer. As highlighted at kapturly.com/wedding-photographer/chicago/, it is even better if you work with experienced videographers and photographers who know your wedding venue in and out. Experts understand just how much your wedding day means to you, so they will come best equipped to ensure you get the best results.
A professional will also set up photo booths and video booths at designated areas in the venue, so your guests can leave recorded messages or photos accompanied with written messages of love, best wishes, and good marriage advice for you guys. Just remember that you may have to make bookings early, at least a few weeks in advance. The best wedding photographers are often fully booked by as much as two months ahead of time.
2. Be Smart With Catering and Entertainment 
Of course, a wedding is never complete without food and dance; and perhaps alongside some wine or other refreshments. Your food budget will depend on the number of guests you expect, but what will you include on the menu? If you plan early in advance, you can have a chance to ask your guests about the kinds of food and drinks they prefer, or what they could be allergic to.
As for the entertainment part, it also pays to assess your expected audience and understand their tastes in general. Unless you plan to DJ at your own wedding, don't forget to hire a cheerful MC for your event, a music DJ, and adequate sound equipment that will diligently serve at your event. For that extra oomph, you can consider hiring a live band or a popular music group to entertain your guests towards the end of the event. Choose the kind of entertainment that will keep the event lively and your guests cheered up.  
3. Involve Your Closest Pals and Relatives 
The wedding planning process is sometimes full of anxieties, doubts, and surprises. This is why the couples-to-be choose a support team from their closest pals to create bridesmaids and groomsmen. However, sometimes these two teams are not enough to make your big day more special. In some aspects of the planning process, you may have to involve other people within your closest circle, including relatives like your parents, close aunts, uncles, grandparents, and so forth.
For instance, you could have your closest uncle officiate the wedding or your mom makes the welcome speech at the ceremony if they do not already have other tasks. Likewise, including something like a daddy-daughter dance can add a unique touch to the event and make it more special. The ones you love have to be involved in the event, one way or the other.
4. Be Creative When Choosing Your Wedding Theme and Decorations 
If you want to add some personality to your wedding event, one of the best ways to go is to choose an inspiring theme. For your wedding day to be extra special, you will need to become a little extra creative with the colors, shapes, patterns, and sizes. Your theme should reflect in the attire, decorations, colors, and even the slogans. Think of any shared hobbies, likes, interests, or common activities with your partner and your close friends when choosing a theme. This helps make everyone in the reception feel part of your big day, and they will cherish these memories in their hearts for years to come. This is all the more reason to go beyond your bridesmaids and involve your close circle when planning your wedding.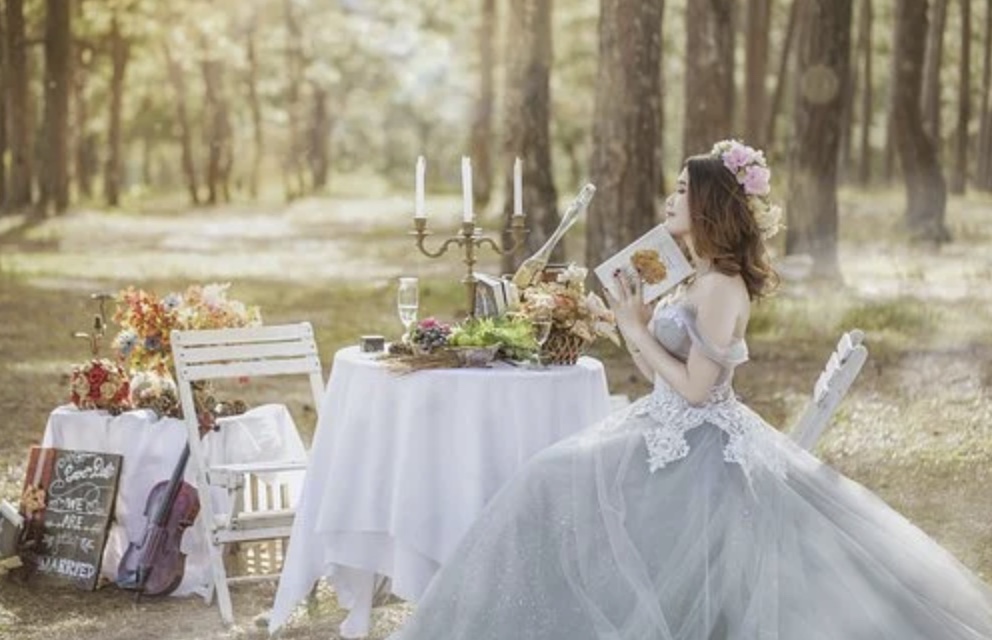 To most people, weddings are a once-in-a-lifetime experience. The big day needs to be indeed big and special – as special as it can get. Hopefully, one or two of the tips above will help make your special day even more special. Just don't forget to get your vows right and choose your honeymoon destination thoughtfully.