If you want to start a skincare business, there are a few things you should do before you start scheduling customers for facials, waxing, or consultations. If you want to run a successful skincare brand, you must understand that your customers do not want your moisturizer. They want skin that glows from within and is effortlessly beautiful. They require solutions with an affordable price and quick results. To make it in the beauty industry, you must be serious about your cosmetic product marketing strategy.
The competition becomes even more fierce if you want to dropship skincare products. The beauty and cosmetics market is extremely harsh and competitive, which is why you must find a way to distinguish your company from the crowd. Find your most appealing selling point and promote it through marketing and advertising. Create a skin care business plan where you describe your idea, goals, and marketing strategies. This article will give you five tips on how to start your own skincare business.
Research the market
The first thing you can do when starting your skincare business is to identify market trends and determine where you can fit in. This research will assist you in narrowing down the products you want to offer. You should do some research and find out what is lacking in the market. Additionally, follow industry-leading blogs to learn about the newest trends and products that will help you achieve the best results.
Additionally, collaborate with other skincare companies to attract customers and promote your business. Your company can offer facials and sell organic products and then collaborate with another company that offers injectable treatments. For example, if you live in the Toronto area or in Toronto itself, you can visit the website https://skinjectables.ca/ and see what they have to offer. This will show your customers that you know how to take care of them no matter what service they ask for.
Decide on the type of products you want to sell
Consumers are increasingly gravitating toward products bearing ethical labels such as vegan, cruelty-free, and clean skincare. Organic skincare has grown in popularity among the community. People are more conscious of what they put on their bodies, which is why they avoid harsh chemicals and mass production. While it may be tempting to begin producing products as soon as you launch your company, this shouldn't be done.
Instead, you should begin slowly and gradually—select no more than two products, work on their development and testing, and launch them only when you are completely satisfied with the product and packaging. Examine your customers' actions and how they interact with the product. Give samples to friends and family and solicit candid feedback. Optimize and improve the product until you're completely satisfied with it. This is probably the most difficult part of the process, but it's critical to get it right because it determines the rest of your journey.
Describe the ingredients
Customers who buy skincare products are picky. They prefer to do their research before making a purchase, especially if they have skin issues that they want to address. So, if your skincare products contain high-quality ingredients, which they should, make sure to emphasize this in your content. Improve your product descriptions and how these products affect the skin.
A fantastic product description does not simply promise fantastic results. You must explain why and how a specific product can assist customers in cleansing their skin or smoothing fine lines. Be creative and prepare a quiz for your customers. It should help them find the best skincare products for their needs. Explain how certain ingredients can produce the desired results in your responses. Additionally, always highlight natural or hypoallergenic ingredients; customers love to stay informed.
Select a location
Choosing a business location is critical because it affects how you run your company. Keep in mind that each country has its own rules, and as a result, it is essential to exercise caution when selecting a location for your business. You need to decide whether you want to rent office space and facilities or work from home.
Doing everything from home is an excellent, low-cost idea for the beginning stages of building your business. However, as your customer base grows, you will most likely need to relocate to a larger space that is equipped to handle all of your shipping and customer service needs.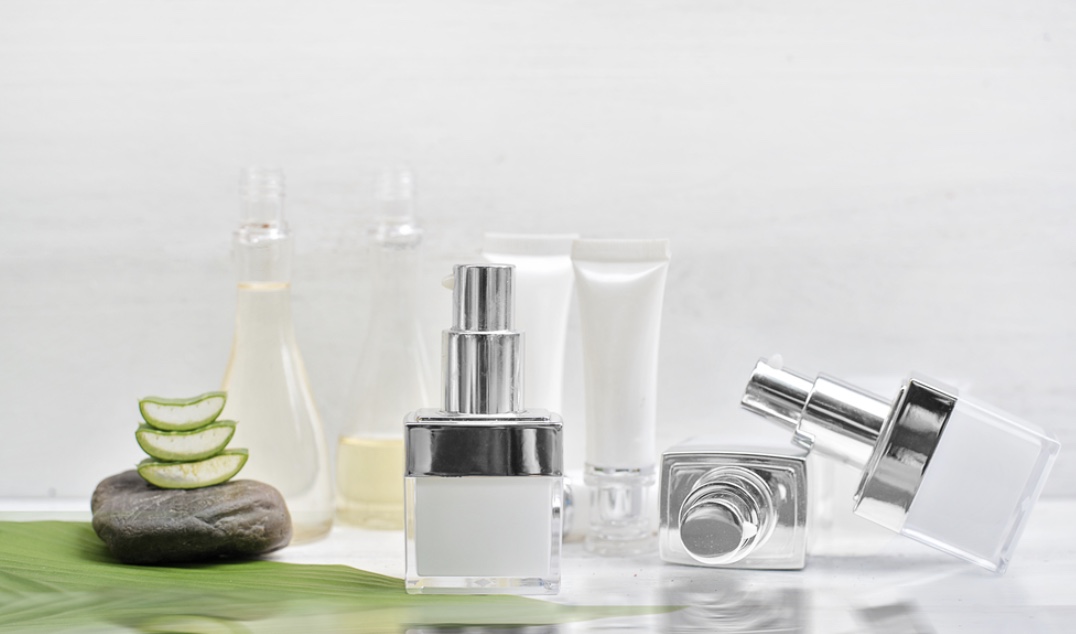 Create a name
After developing your own skincare business, the next step is to name it. When creating a name for your skincare business, think about how well it fits with your products and purpose. You should also think about how well it represents the mission and vision of the skincare products and services you offer. It's especially important that your name stands out and is easily remembered. Above all, make sure your name is unique and catchy.
Final thoughts
Owning and operating a skincare business can be extremely profitable. Persistence is the key to success. You'll almost certainly face obstacles along the way, but that's what makes you a better business owner. Learning from your own and other people's business mistakes is essential, and it is an unavoidable part of any business venture. Work hard and be diligent, and it will certainly pay off in the long run.