Do you desire that special sparkle in your outfit? Then you need to try out these Fancy Fashion necklaces that you can rock for Autumn and Winter. Every lady wants that Special admiration. You want to make a terrific statement to an event regardless of the season of the year. Don't you? This 6 gorgeous has being made available to aid your choices for the latest and wholesale trendy necklaces.
6 FANCY FASHION STYLES NECKLACES FOR EVERY WOMAN
Without taking your time any further, let's dive into these 6 terrific necklaces to grace your Autumn and Winter.
Adjustable-length chains:
One amazing component of this necklace is its flexibility. Which kind of statement to want to feature? This gorgeous adjustable- length chain is suitable for almost any kind of look, because you can adjust the necklace chain as you will so as to render the best matching effect when wearing this type of fashion necklace.
With this set in your closet, you can easily match your different outfits without concerns about necklaces length or collar designs of your clothing.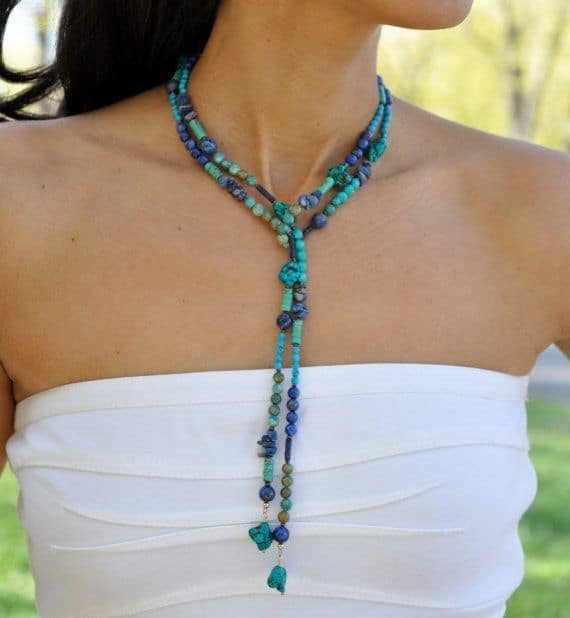 You don't have to break into your savings for a breathtaking outlook this Winter. This beaded Necklace has evolved over time and is still very trendy. It is made from different materials that are very comfortable and fashionable. The likes of Coral, crystal, and glass bead are a few of its different sources. It is also available in different colors to match your varying dress styles. You can easily access various styles and colors of beaded necklaces at your adjacent wholesale necklaces boutiques, so do visit personally and try some preferred ones on to see if they are good matches with your apparels.
This set is elegant and a basic accessory every fashionable woman should add to her jewelry wardrobe. It comes in different colors, styles, and designs. This jewelry set is made available for different personality outlook. Depending on your preference, a bold or simple statement is achievable for your winter or Autumn outfits. They can be worn to sit around the neck and some designs with dropping effect support it being worn a little bit below the collarbone.
Gemstones, metals, precious stones, and pearls are the source material for the Festoon Necklace. It is one of the jewelry sets that has an ancient history but has consistently evolved and found a place in contemporary fashion trends. This accessory gives your outfit a touch of class and elegance. You can choose to also combine it with a casual outfit. Its esthetic factor is derived from its rich artist background. It also has a remarkable dropping element that is spot on. So do consider about picking one or two pieces of this design for autumn and winter.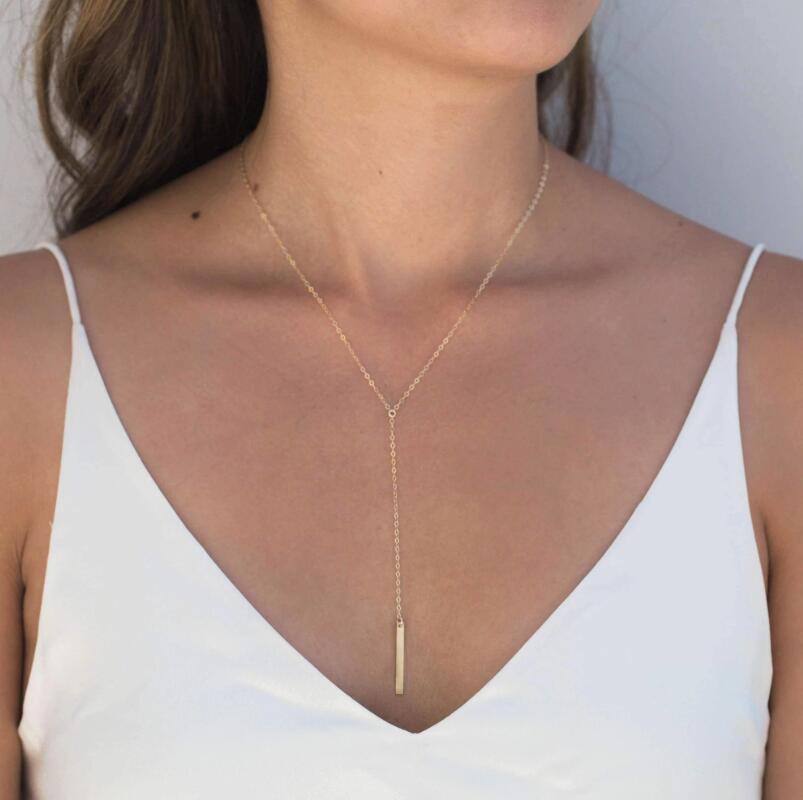 This gorgeous is a rope-like Y- shaped necklace quite longer than an opera length. Its length and design enhance its flexibility. You can decide to wear it in a knotted form for casual outfits or display its full length to showcase its elegance and style for a more formal occasion. As being witnessed, more and more official ladies have started following the fashion by wearing lariat necklaces. So if you are planning to wear necklaces for working occasions, this type is a necessity for your consideration. Lariat is also well known for its unique style. It is usually without claps a hallmark to its uniqueness.
Making an entrance at any event is spot on and you can achieve this goal with the aid of princess Necklaces. They measure up to 18 inches lengthwise. It is another necessity for a fashionable woman to add up to her jewelry wardrobe. Princess Necklace has a very stunning out-look. It adds elegance to your outfit and is well suited for official events. It can also be combined with blazers or v-shaped necklines to work. Many women nowadays will choose to wear this type of necklaces for formal occasions such as weddings, anniversaries, or conferences. By wearing princess necklaces, it will not only demonstrate the royal grace but display feminity as well.
With these six selected necklaces from billions of wholesale jewelry designs added to your jewelry wardrobe, you are sure going to enjoy the lavish admiration of everyone during your next autumn or winter cruise.