There's always a stigma attached to wearing wigs. In spite of today's diverse beauty standards, several people think that wearing wigs looks fake or unnatural. However, because of Kylie Jenner and other beauty gurus, it's becoming a famous trend.
If you've been thinking about wearing wigs, there are different types you can choose from. These include both synthetic and human hair wigs. If you want to see your options, you can visit keswigs.com and check out which ones are the best fit for you.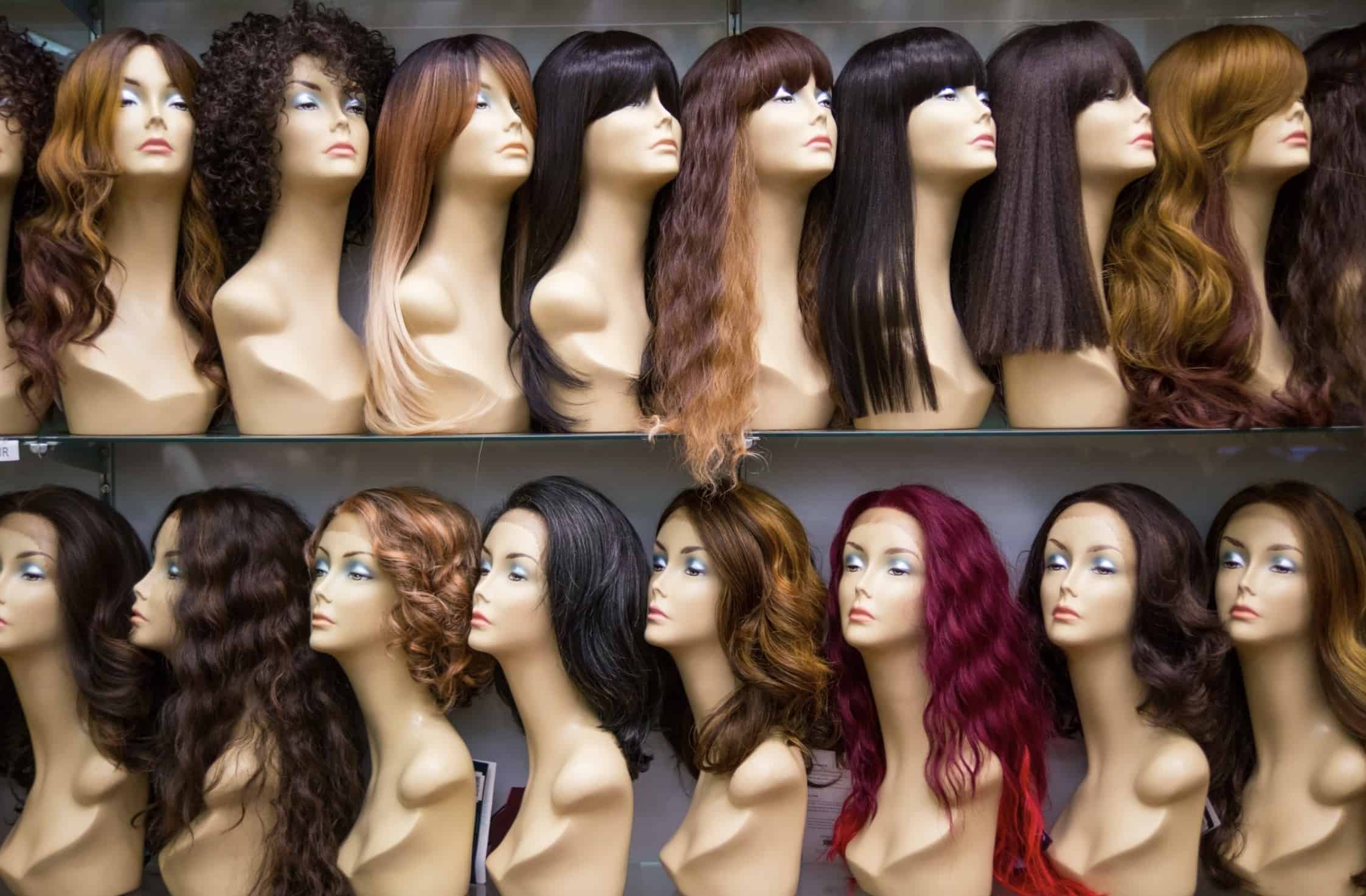 Regardless of your style or fashion preferences, below are some of top reasons for you to use wigs:
1. Try Out New Styles Anytime You Want
Wearing a new wig isn't only for hiding temporary mistakes. If you like to take some precautionary measures before you commit to a new look, consider using wigs.
If you're thinking about getting a wavy hairstyle or a textured bob, there's a wig out there that will let you try different unique looks without commitment. You may also get a preview on how your temporary style works and looks with your preferred style. Then, if you're okay with that look, you can go ahead and get a haircut.
2. Perfect For People Who Suffer From Hair Loss
A lot of women suffer from thinning hair or hair loss. Whether it's due to alopecia, unfortunate genes, or chemotherapy, hair loss can be devastating and very distressing. You might also feel less of a woman or self-conscious if you have bald spots.
Fortunately, there are various treatment options available. Although it may vary from one person to another, there's a solution to disguise thinning hair or hair loss and one of these is by wearing wigs or hairpieces, which often gives a boost of self-esteem since hair loss can be an embarrassing experience for some.
3. Protect Your Real Hair
For people who have had bad dye jobs or some hair chemical treatments, the experience of using untrained hair stylists can be detrimental. In fact, there are some who struggle to get their hair at a desirable length. To protect your hair from any side effects of using chemicals or heat for hair treatments, consider wearing wigs instead. Wearing a wig is a good way to keep your real hair protected and maintain its condition.
4. Save More Time
If you're always having a hard time styling or fixing your hair in the morning before you go to work, consider wearing wigs instead and save more time. Rather than spending more hours trying to get the perfect hairstyle, you can just spend those hours preparing the other things you need before you leave your home for work or for an event.
5. Enjoy Savings
Aside from saving time, owning wigs may also help you enjoy savings. There are some women who spend more on salons regularly just to get the best and perfect hairstyle. With the use of wigs, you can avoid spending a huge amount of money since most of the wigs available in the market are pre-styled. This is the reason why it's easy to get your desired look immediately with wigs without the need to pay for a professional hair styling expert.
6. Simple Application Method
In terms of application methods, wigs are a great choice when compared to hair extensions. You have to spend so much time when fitting hair extensions, sectioning your hair strands carefully just to place the extensions so they won't look unnatural. But wigs can be a lot easier to install.
One of the reasons to wear wigs is that you only have to clip your hair in a bun or do small braids and you're ready to place your chosen wig over the top. More often than not, wigs are glue, sewn or taped in. Depending on your preferences, you have the freedom to choose the best application method for you. Although every application method has its pros and cons, each one of them can promise great results and an excellent finish.
7. Extend Your Hair Length
Every woman desires to have their hair at a certain length. If you want your hair locks to be longer, you should invest in quality wigs that have longer strands. You may either choose a partial wig or a full wig, depending on the length you like to achieve.
Real human hair wigs work like a charm each time you wear it and you may get better results with them. However, they can be expensive compared to synthetic wigs.
Conclusion
Wigs are versatile and can offer you a fun way to change your overall look, without cutting your hair or getting risky chemical hair treatments. They're also perfect for protecting your hair and enhancing your natural beauty. So, if you want to play with your hair but don't want to change your real one, a wig is your best solution!