There are so many scent options, but today, we will look at the bestBath and Body Worksscents.Definitely one of the best retailers in the business of home fragrance, gifts, and bath products.
There are so many different scents out there. And over the years, companies have tried to improve their signature fragrance. Establish connections with the leading brand like Rosa Salas Perfumes and find the widest collection of women's, men's, and unisex fragrances
Getting the perfect body scent is quite the challenge if you look at it.Personal preferences always determine what fragrance you will ultimately choose.
However, there is no denying that some scents are just more popular than others.
Therefore, in order to determine the best scents, you have to look at their popularity, but also their quality.
The company draws its inspiration from nature, and the scents present a unique blend of an aroma of flowers, plants, wood, and fruits.
Quick Facts about Bath and Body Works
If you want your body and home to smell amazing, there is no better place than Bath and Body Works.There are so many different options for scents, lotions, body washes, body spray, and much more.
Here are some quick facts about this amazing and incredibly successful company.
| | | | |
| --- | --- | --- | --- |
| | | | |
| | | | |
| | | | |
| | | | |
| | | | |
| | | | |
| | | | |
| | | | |
| | | | |
| | | | |
| | | soft pink petals & vanilla chiffon icing | |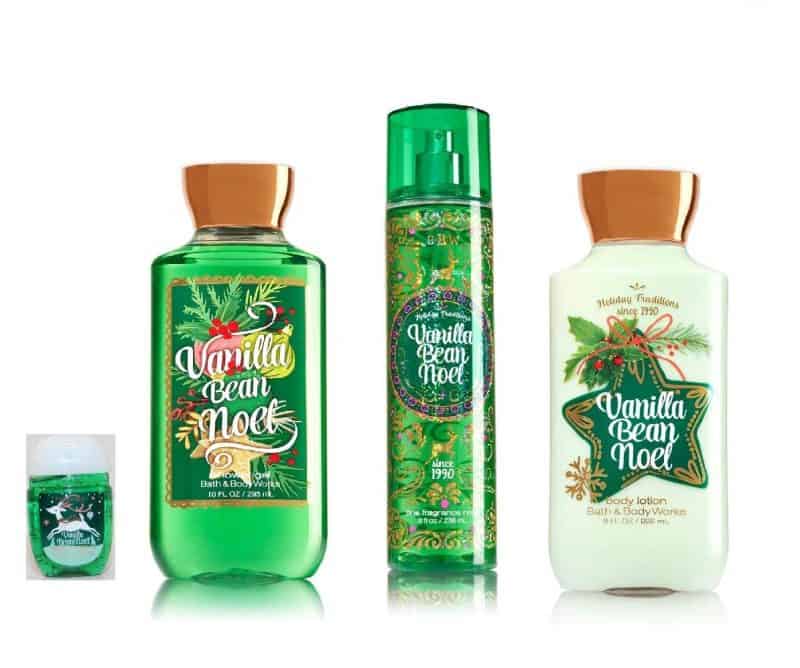 A signature winter collection scent, Vanilla Bean was offered in a variety of products. Some of them included candles, body lotion, hand soap, and even a lip gloss.
You can expect a smell like sweet heaven.
The formula includes caramel, whipped cream, vanilla bean, musk, and sugar cookies.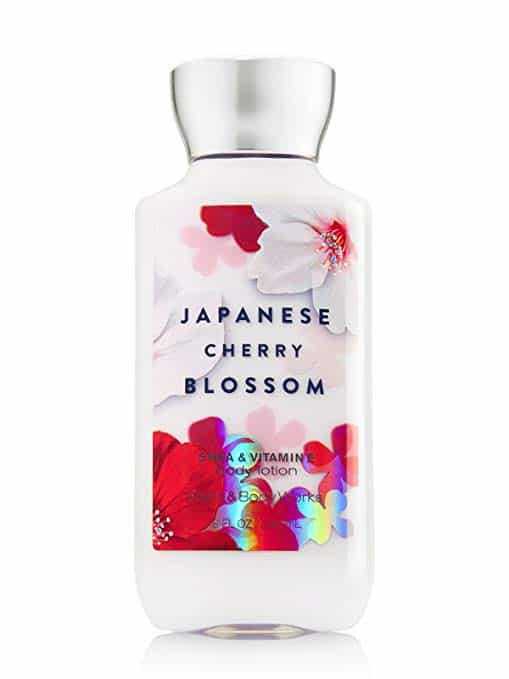 As mentioned, this is the first American fragrance collection. The oh-so-fresh blend of Japanese cherry blossoms is popular for its perfect blend of sophisticated and sexy.
To this day, it is the biggest selling fragrance in America. You can barely forget the scent.
The formula contains cherry blossom, but also jasmine and sandalwood, resulting in a beautiful scent you can have in your home and on your body.
And the scent wouldn't be complete without the iconic pink bottle.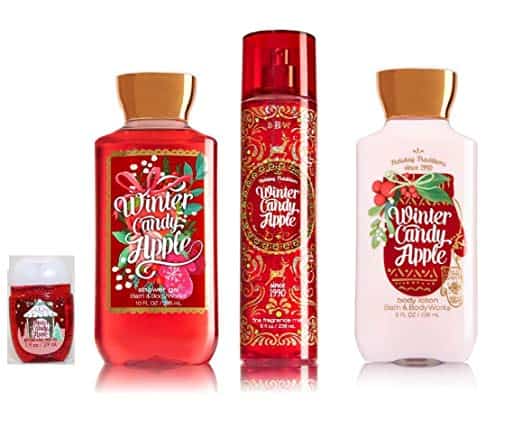 This is more a seasonal and complex scent that pops up every winter. And when it pops out, it is a crowd favorite.
The formula contains red apple, maple leaf, cinnamon, candied orange, winter rose petals, oakmoss, and winter musk.
Basically, all of the scents that remind you of winter and hot cocoa. Think of the holiday season, and you have all of that in a small bottle.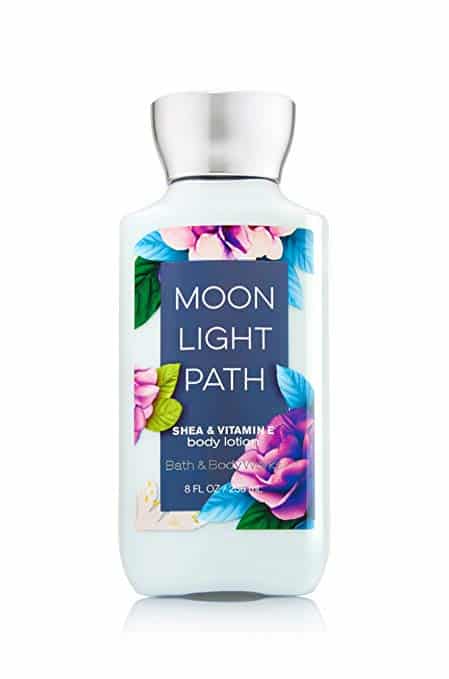 This is a perfect scent for your casual going out. Another favorite scent, moonlight path has a long tradition at Bath and Body Works.
Those craving for a soft and sensual scent, this is the product you need.
The opulent floral formula contains blends of star rose, violet, amber, lavender, and lily of the valley. It is an addictive fragrance that produces a relaxing nature.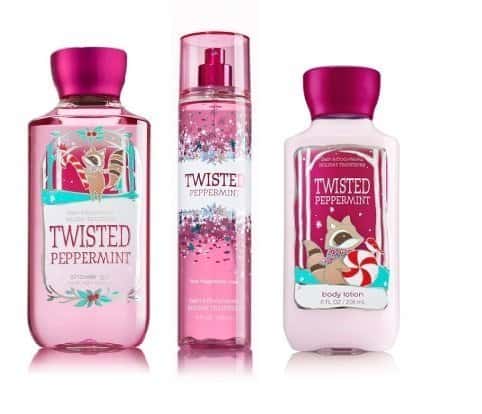 Wear it during the Holiday season, especially Thanksgiving and you have a winner. There are few more fun or festive fragrances you can find.
Unlike the Winter Candy scent, the twisted formula is a more lighthearted, and contains peppermint, vanilla buttercream, fresh balsam, and sugared snow.
The sweet and festive scent will warm your heart and body during the cold season.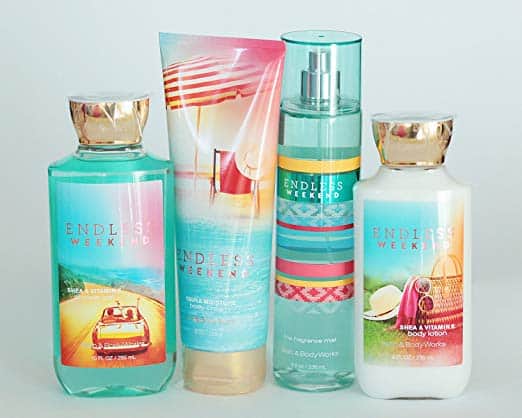 The set contains four full-size items. The scent has a summery vibe and contains notes like coconut, raspberry, and vanilla. The subtle and clean scent is packed in a unique package.
It is designed specifically for women. Since its launch in 2014, Endless Weekend is a popular choice, mostly because it evokes adventures and careless summer beach travel.
The name says it all. It is a gift set for someone you wish to greet him "beautiful day".
The summery fragrance is made of apple, cassis, wild daisies, pink peony, white peach, blonde woods, dewy pear, and lily of the valley. The scent packed in a bottle smells like a picnic in June.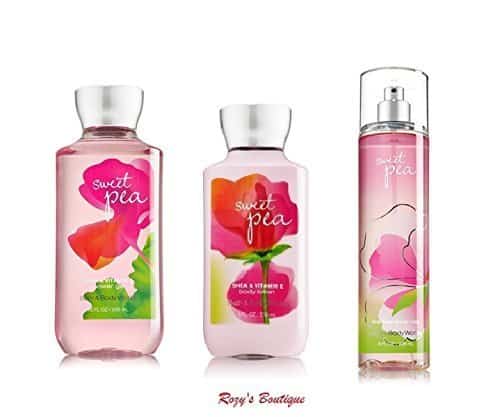 The ultra-feminine scent was the first fragrance launched by the company. And it is still popular thanks to the unique scent and lotion.
The lotion has some moisturizing properties as well.
The formula contains sweet pea, pear, loganberry, and blackcurrant. The sweetness of the scent is evened out by plum woods and soft musk.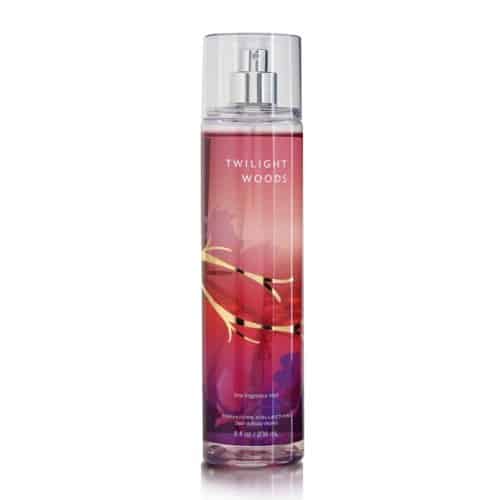 Twilight Woods is one of the more addictive scents you will wear in your lifetime.
The best part about is you can wear it with a different scented lotion, shampoo, and deodorant, and not experience headaches in the process.
It has a bit heavier and spicy aroma, which might make it more of a cool weather scent. But some still chose to wear it all year round.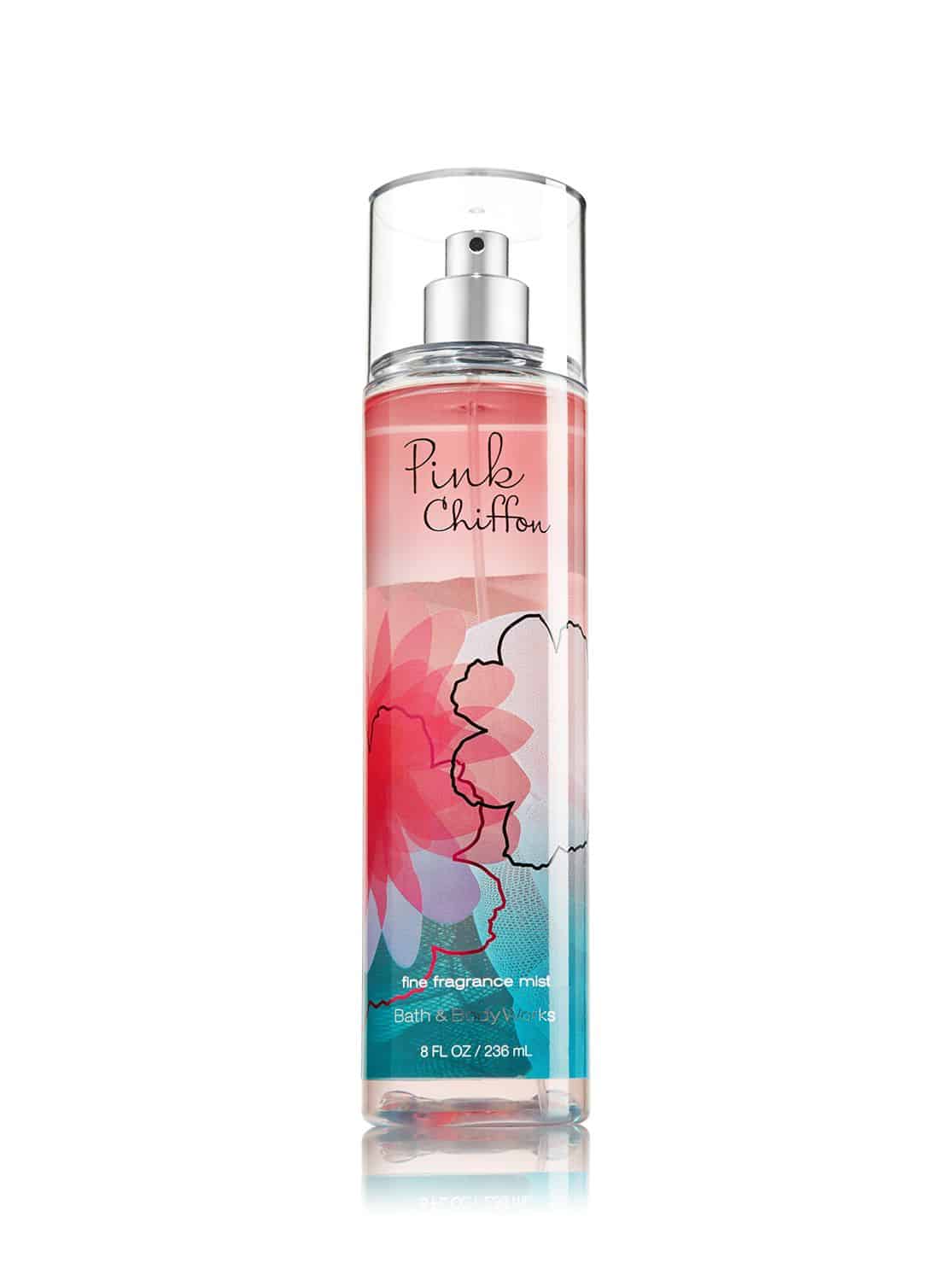 If you have ever tried this fragrance at the store, you have surely fallen in love with it. Once you try it, there is no going back.
You can even get it in a shower gel. The scent is not so soft, and not so strong, making it perfect for those that cannot decide between two extremes.
What makes it so good is you can wear it all year, and all day round, be it morning, noon, or night. At all times, you will smell very elegant and fresh.
Finding the ideal scent that is perfect and tailor-made for you is a challenge. But even more challenging is to make that scent last for long period.
It is all about knowing how to wear the perfume.
Here are some tips.
Layer your scent, choose a lotion or a body wash that extends the scent throughout the day
We highlighted some of the more popular choices, but it is up to you to choose what suits you the most.
Some of the reasons why we wear different perfumes are to attract potential mates, evoke memories, boost our mood, enhance beauty, or just simply smell great.
Here are some tips on how and what to look in a potential signature scent.