Almost every woman dreams of having long and thick eyelashes. One of the widely accepted facts is that the "stature of lashes makes a woman's eyes look gorgeous".
However, not all women are fortunate enough to have long and thick eyelashes. Some have to look for alternatives to get their lashes.
Castor oil is one of the more effective ingredients for growing and thickening eyelashes.
The oil will also prevent lashes from breaking.
Therefore, instead of spending countless of dollars on cosmetic products that promise to achieve beautiful thick eyelashes, go for something natural, that can have the same effect for only a portion of the price.
What makes castor oil great?
Castor oil is a nutrient-rich oil, containing vitamin E, protein, and a lot of minerals.
The oil works by strengthening and hydrating your eyelashes, providing an environment that allows the lashes to grow.
Here are some benefits of using castor oil on eyelashes:
When and How to Apply Castor oil on Eyelashes?
Using the castor oil for eyelashes growth is not as simple as buying the product on Amazon. But lucky for you, we are here to tell you how to use the oil to maximize its potential.
Castor oil should be applied on to the baseline of your eyelashes.
Make sure you are not overusing it. Always use some tools that can help you, the best being an eyeliner brush.
The best time to apply castor oil on eyelashes is at night, preferably an hour or two before bedtime.
You can use the oil during the daytime as well, but there is more advantage in using at night that allows the oil to saturate and start the process of helping the lashes grow.
In the morning, you can remove castor oil from your eyelashes easily by using a makeup remover or water.
Just make sure not to rub or pull on your lashes, which can cause lashes loss.
Before you start using it, remember, do not expect results overnight.
For some people, it takes weeks before the oil has shown its first benefits and results.
With that in mind, let's take a look at the step by step process of how to apply castor oil on eyelashes.
Start by cleaning your face with water. Also, remove any trace of makeup from your eyes

Get your cold pressed castor oil that is pure and natural, which is the best for eyelashes

Take an eyeliner brush, and then slowly dip it into the oil. Ensure the brush doesn't carry a huge amount of oil. Beware of excess oil

Using the brush, apply the oil carefully on your eyelashes. As mentioned, apply at night, an hour or two before going to bed

Leave the castor oil to work its magic over the night for best results. In the morning, use a makeup remover to remove castor oil from your eyelashes.
What else can you use castor oil for?
Castor oil is such a great product, you can use it for a number of beauty treatments in your home. And eyelashes growth is just one of them.
If applied topically, castor oil is a great beauty product. It can do wonders for your beauty treatments, including skin and hair.
Just make sure to look for the natural version of the oil, which is pure 100% castor oil.
Here are some other beauty treatments you can use castor oil for.
1. Facial cleanser
Castor oil can be great for cleansing your face, especially when combined with other carrier oils.
When used on your face, it will leave it fresh and glow at the same time.
Castor oil can also work as a makeup remover when used in combination with water.
Thanks to its nutrient-dense base, castor oil works five times better than any other chemical product for cleaning your face.
2. Hair growth
We mentioned that the castor oil can be used for growing eyelashes by cleansing hair follicles.
Well, in the same way, castor oil can promote hair growth.
The best combination for this remedy is castor oil and coconut oil.
Mix equal amounts of the oil, and apply on your hair two hours before going to bed. Kindly message the solution onto your scalp. Just make sure you do not overuse it.
Check if there is any excess oil on your hair. In the morning, rinse your hair with lukewarm water to remove oils.
Not only will you promote hair growth, but you will also get a great shine.
3. Thickening of eyebrows
Castor oil will help your eyelashes grow, your hair grow, and your eyebrows grow.
Apply in minimal amount to do wonders for your eyebrows.
And you do not have to spend time applying it, as it can be done in mere minutes.
Just apply before you go to sleep, same as with eyelashes and hair.
What is the best castor oil?
Organic Castor oil by Sky Organic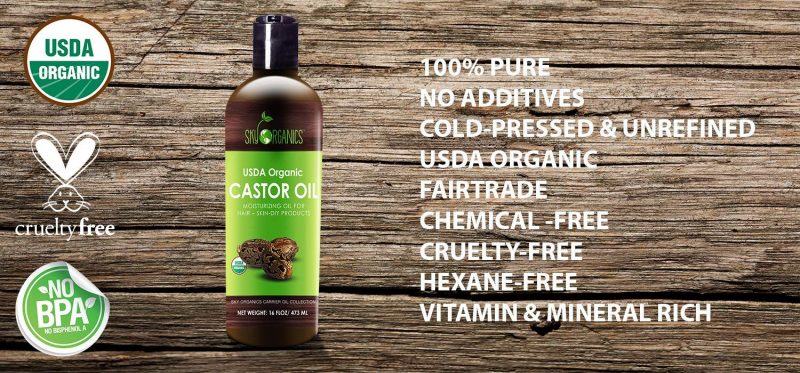 Packed in a 16oz bottle, the product is 100% pure.
It is great for healing and moisturizing your hair and skin.
USDA certified, with the purity ensured, the hydration is guaranteed.
The product is hexane free and delivers on its promise to work even for dry skin and hair growth.
---
Now solutions Castor Oil 100% 16 oz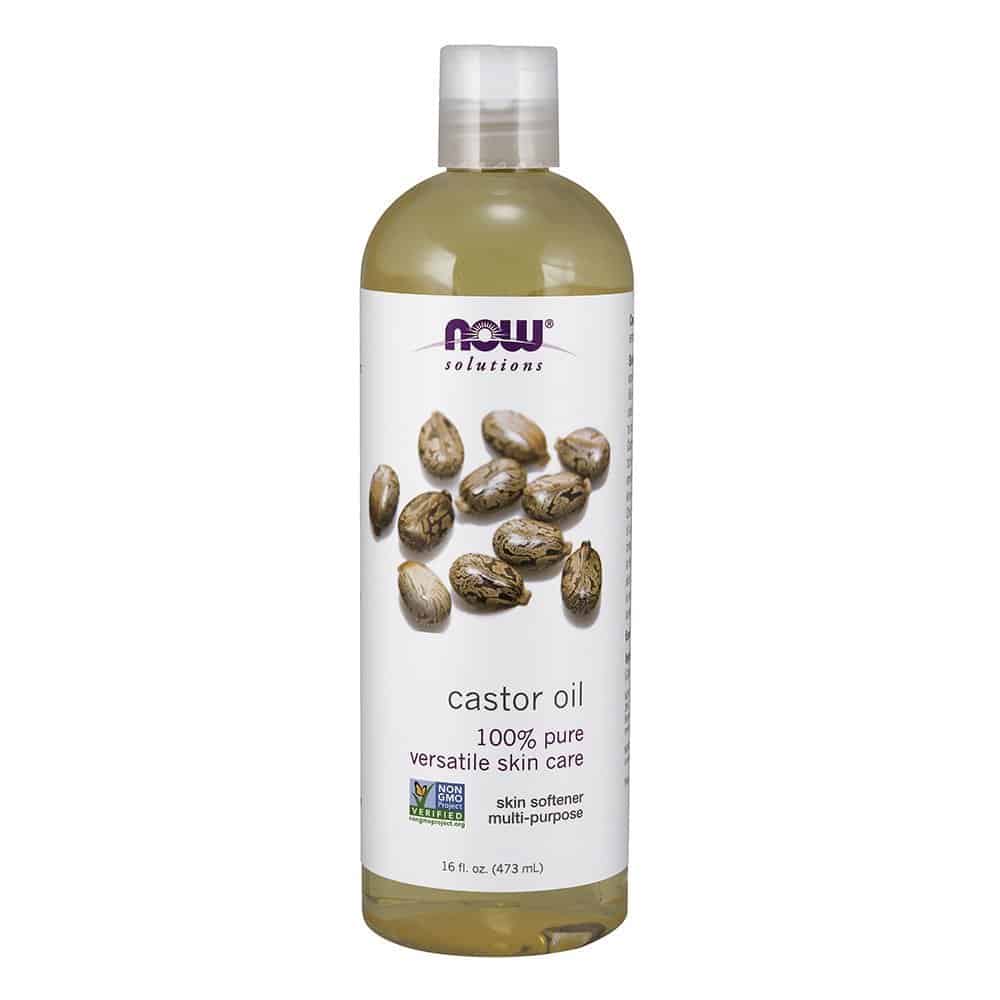 Another 100% pure castor oil, this one is more of a therapeutic brand. Fantastic emollient with a wide variety of applications.
Expeller pressed, it is one of the purest and most commonly therapeutically used castor oil for eyelashes and hair growth.
---
Pure Castor Oil for Eye Lashes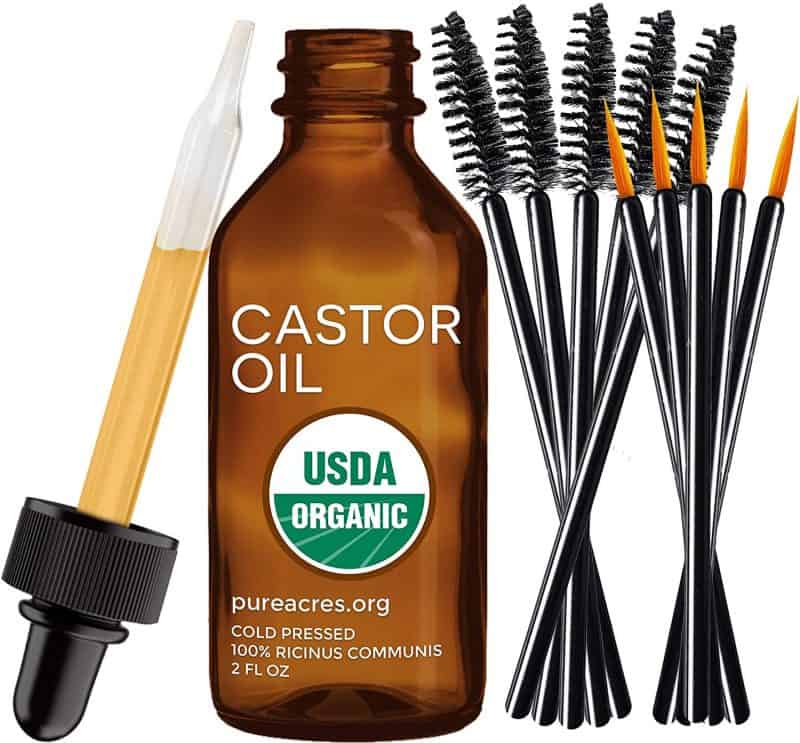 The biggest downside of the product is the quantity, as it comes in just a 2oz bottle. But it has a wide range of applications for both your hair and skin.
The manufacturer says that preparation went an extra mile to ensure that the castor oil brings perfection for your hair growth, eyelashes growth, and skin care.
---
Organic Castor oil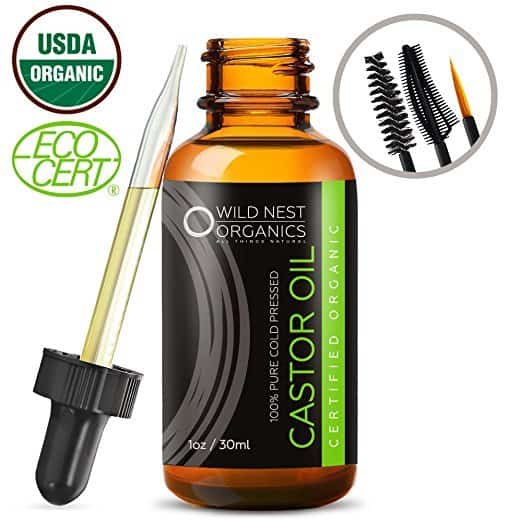 As with other castor oil products, this one is a USDA certified as well.
The product is 100% pure and cold pressed, there are no hexanes, and can be used by anyone for eyelashes growth.
---
Tropic Isle Jamaican Black Castor Oil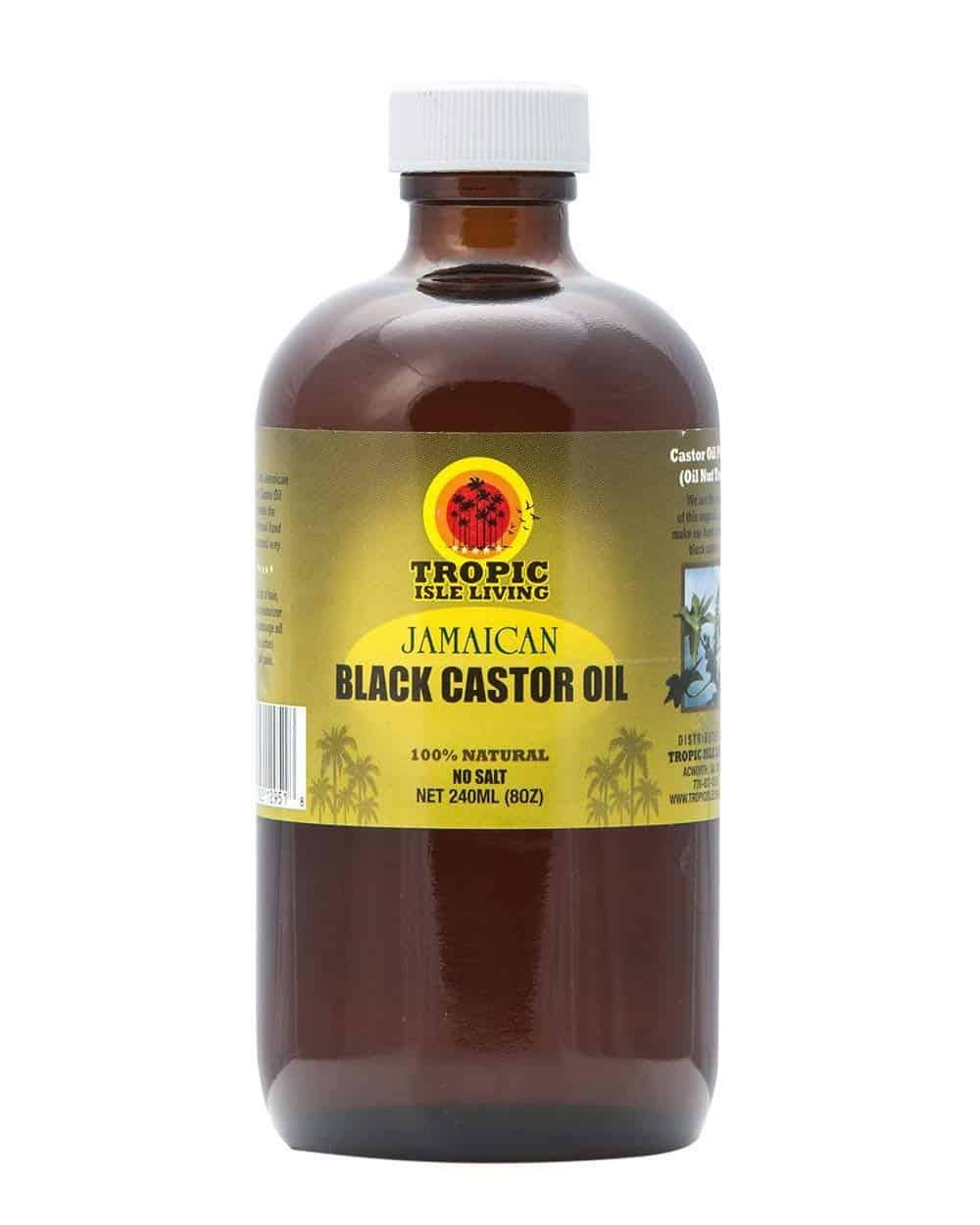 If you want to be a bit exotic, go for a castor oil that is made from Jamaica. Now that is something special.
---
The Palma Christi Castor oil Liquid 4oz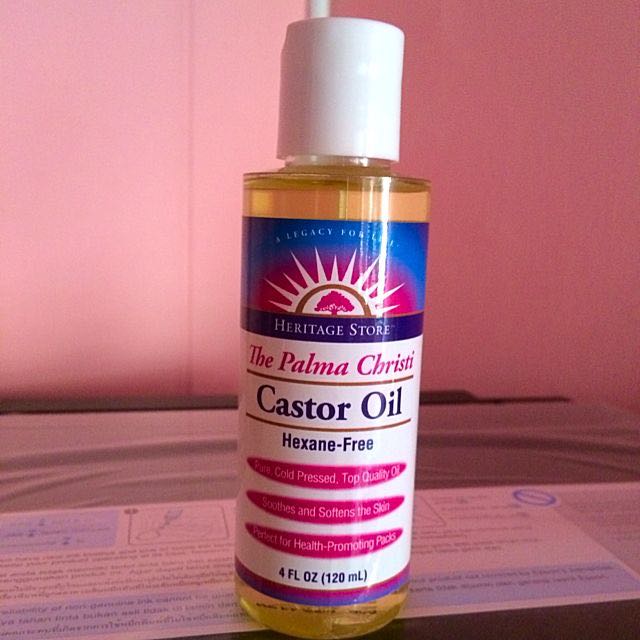 You cannot complete a list of best castor oils without this brand. It delivers exactly what you read about the benefits of castor oil.
Being ultra pure in preparation, this brand is great for people with sensitive skin. The development and processing of the oil make it the perfect choice.
---
Pure organic cold pressed Castor Oil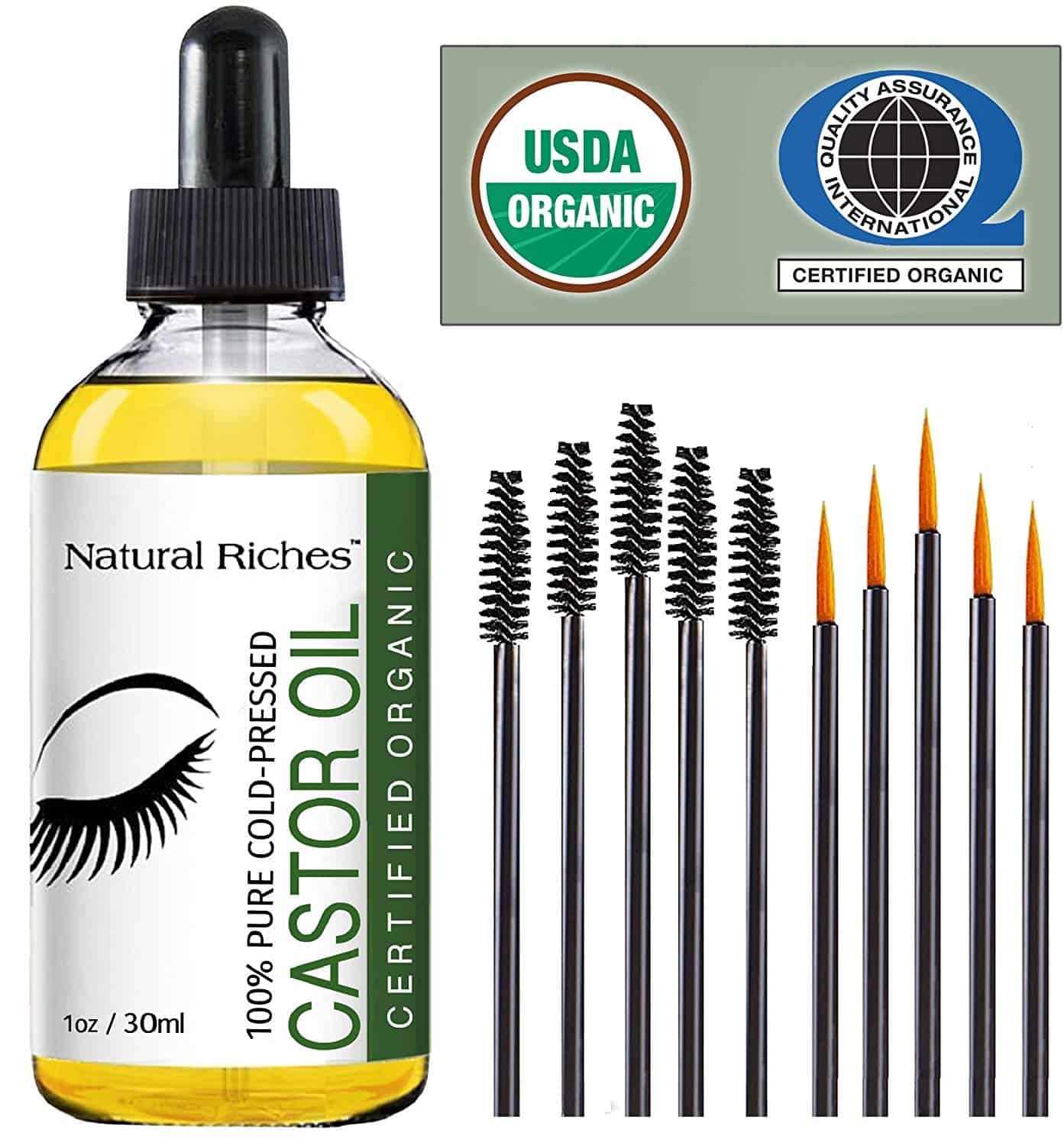 Now, you might think it is too little, but it more than enough. Even though it is packaged in just 1oz bottle, it is a crucial part of your beauty regimen.
---