When you are looking for a good serum, you want a formula that is potent and powerful.
You want a formula that will solve your skincare problems.
No matter if you have oily, dry, or normal skin, the face serum will deliver magnificent results.
With that in mind, it is hard to find the best serum.
But luckily for you, we've done our fair share of search and research, and we've come up with a list of ten serums that will completely transform your life.
A face serum is a more potent formula and delivers more benefits and beneficial ingredients than a day cream.
And you definitely need one in your skincare routine.
So, check these out, and see which one will be your new favorite go-to serum.
Top 10 Best Face Serums for 2019
1. OSKIA Get Up & Glow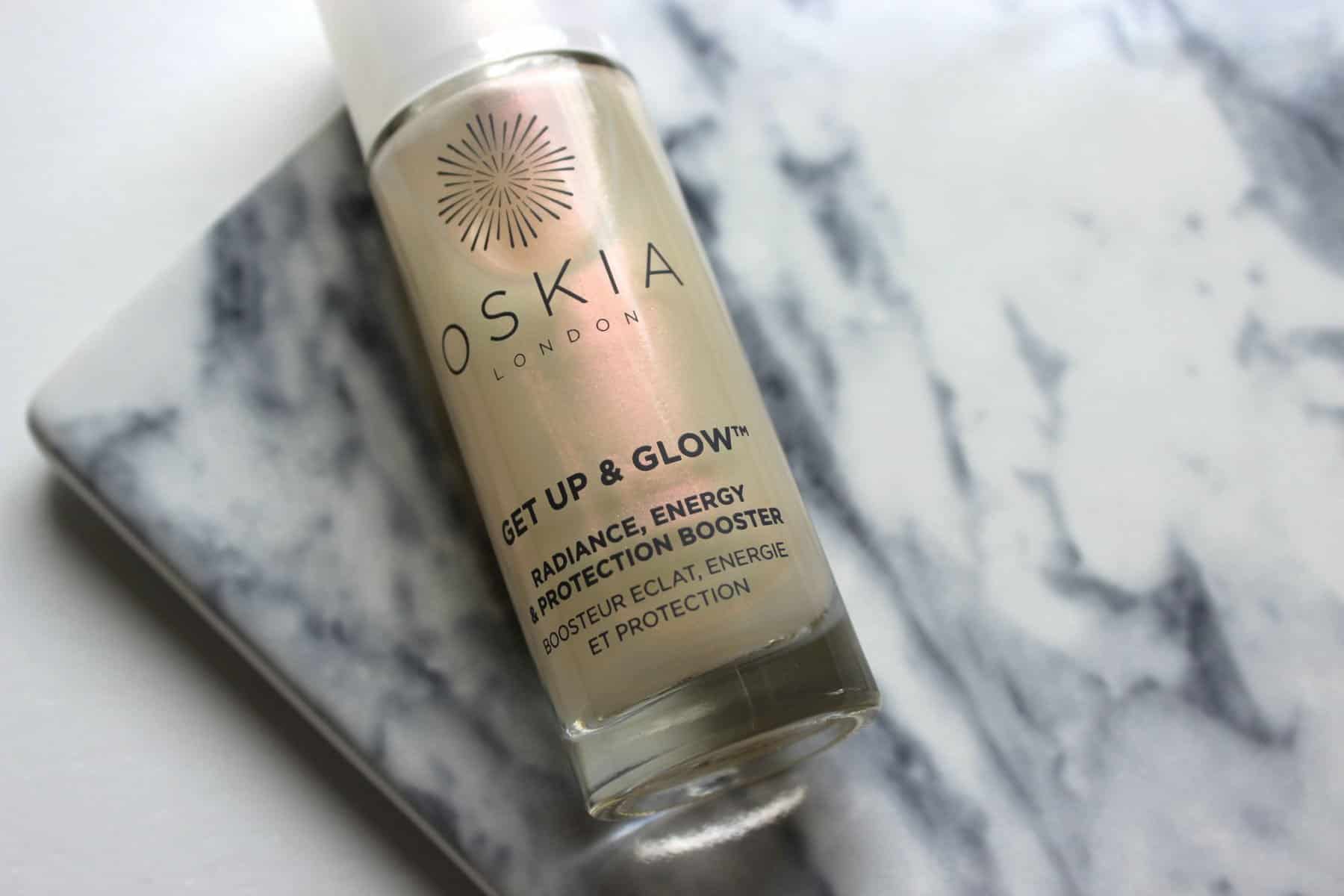 When you are looking for a natural and effective solution, this is it.
Free of all the nasty stuff, this serum lifts and plumps up fine lines and wrinkles, hydrates your skin, repairs damaged skin, and then protects your new and shiny healthy skin.
Thanks to its pearlescent formula the serum will illuminate your skin like nothing else before.
After usage, leaves your skin feeling smooth, clean, and soothed.
The serum was Winner of the Best Skin Perfector at Natural Health Beauty Awards.
So, you know you are getting a recommended product.
Pros
Energizes your skin
Turns your grey toned tired skin into healthy radiance
Gives your skin a youthful glow
thumbs-upPerfect for use in the morning after late nights
Cons
The smell is rather unpleasant
Much more expensive than other products
2. Sunday Riley C.E.O. Rapid Flash Brightening Skin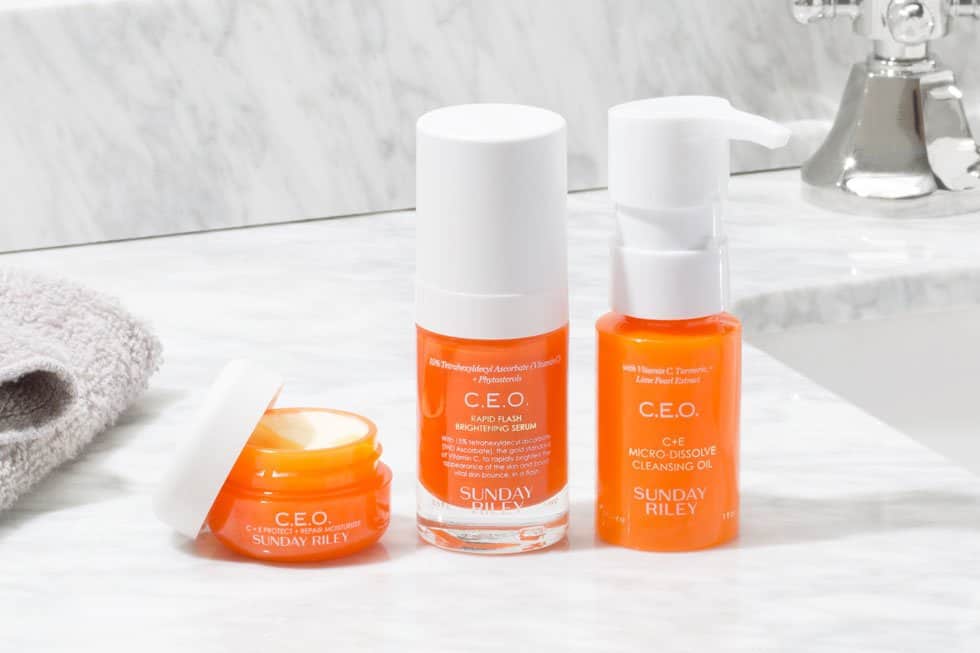 This is one of the best and fastest-acting serums on the market.
Packed with vitamin C, the serum will bring back the brightness of your skin in a matter of seconds and minutes.
And if you use it long-term, you will get brilliant long-term results.
The serum was designed to recharge your skin's natural radiance.
Crafted with 15% advanced, stable vitamin C, the formula targets dark spots, signs of aging, and any other "meh symptoms" you notice on your skin.
Vitamin C has been proven to deliver superior visible brightening and clarifying of the skin.
And it also helps fight all of the signs and symptoms of aging on your skin caused by stress, lifestyle, sun, and environmental pollutants.
The formula also features glycolic acid, which provides mild refinement to the skin, and help you maintain the skin's pH balance.
Best apply in the night and watch the results in the morning.
Pros
The smell is lovely, a bit citrusy, but not overwhelming
The consistency of the serum is great
Very moisturizing vitamin C serum
thumbs-upAbsorbs very quickly into your skin and leaves it bright and smooth the next morning
Cons
When it is warm and humid outside, the serum can make your feel oily
Can pill if you do not wait long enough to apply something over it
thumbs-downVery sticky
3. Clarins Double Serum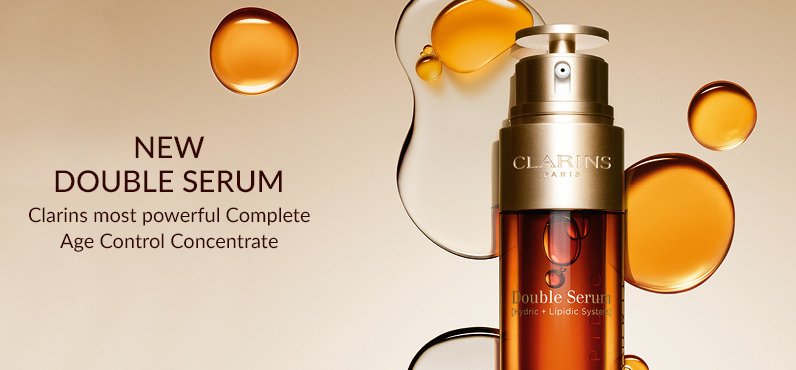 Clarins has received multiple awards as an intensive anti-aging treatment serum.
The formula is rich in 20 plant extracts, all of which boost the skin's vital functions.
The innovative serum features a two-phase system that targets all signs and symptoms of skin aging in a complete skincare routine.
The formula promises to deliver youthful-looking skin in just four weeks.
Working on all major signs of skin-aging, some of the ingredients include turmeric, a spice known for its anti-aging properties.
And the best part is, the bottle has a rotating push button that delivers a made-to-measure dosage of the serum.
In other words, you do not waste any product.
After usage, your skin looks firmer, more radiant, and all your fine lines are smoothed.
Pros
Made-to-measure dosage helps you use just the right amount of serum
Gives you a healthy glow and more confidence to wear less makeup
Not only it gives you a healthy look, but it also helps you contain the youthful look
Cons
The liquid is part of a transparent oil and part of something like rose water
Can cause red bumps on your skin
thumbs-downFeels like wearing a sticky face mask
thumbs-downThe formula does not sink as good in your skin
4. Estee Lauder Advanced Night Repair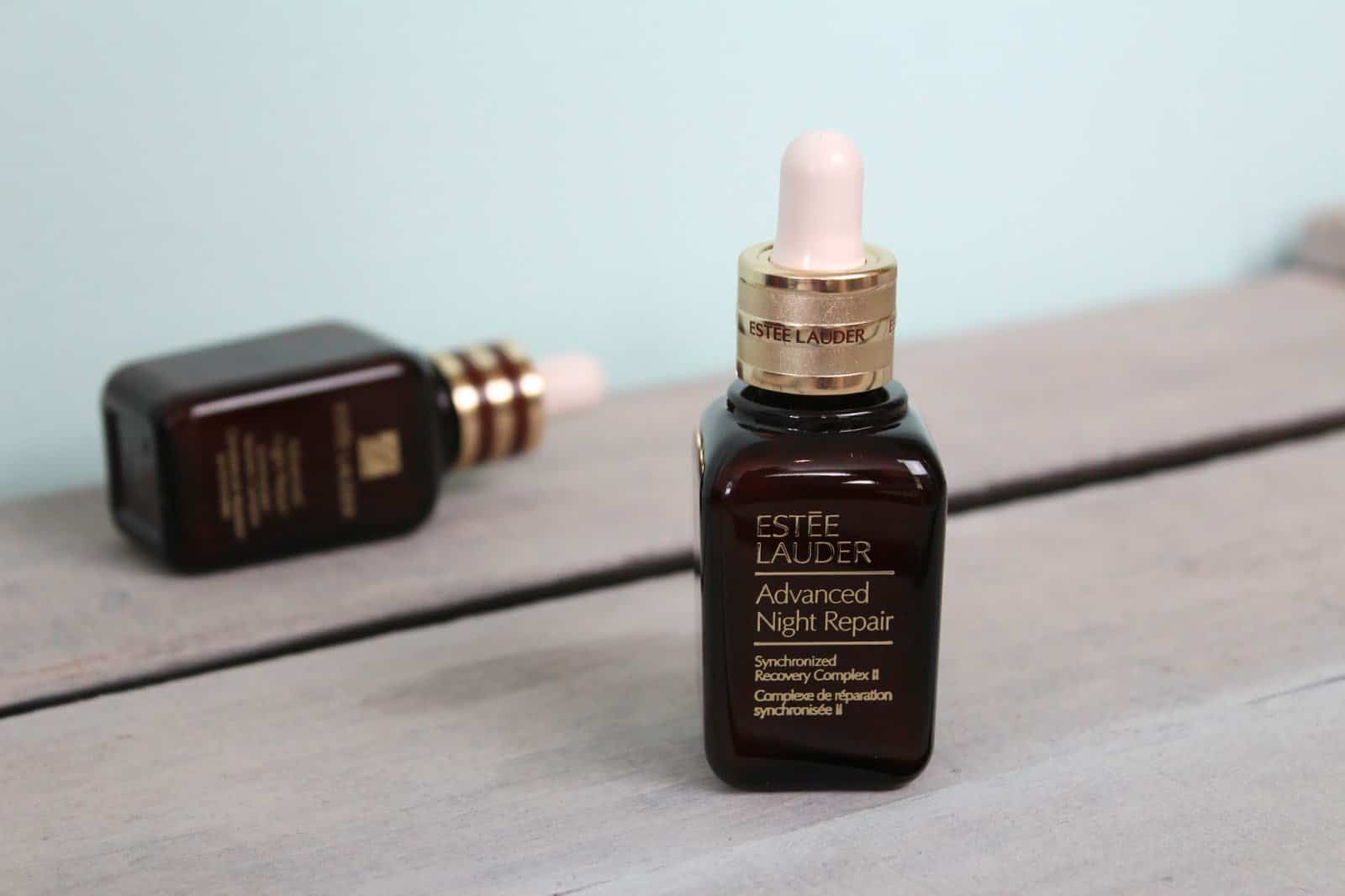 Estee Lauder is well known in the beauty world as one of the best companies.
And this serum is OG of serums.
Being a global best-seller is all the recommendation you need.
Beloved by countless women worldwide, the serum has also been one of Vogue's editor's choices.
The serum works on almost any sign of aging, dry skin, tired skin, early signs of aging, and anything else in between.
Designed to be worn every single night, the serum comes with a pipette dispenser for hygienic application.
The recommended way of using it to apply a drop on each fingertip of one hand, touch fingertips together and then massage into the skin.
Or in other words, two to three good sized drops are more than enough.
Skin feels smoother, hydrated, stronger, and healthier in general.
Pros
Effective for all ethnicities
Skin looks younger and more radiant
The pipette designer for hygienic application is a special bonus
thumbs-upOil-free instantly sinks into the skin without residue
Cons
Smell is a bit unpleasant
Works only for early anti-age
thumbs-downDoesn't do much of repair and recovery
5. Lancome Advanced Genifique Sensitive Antioxidant Serum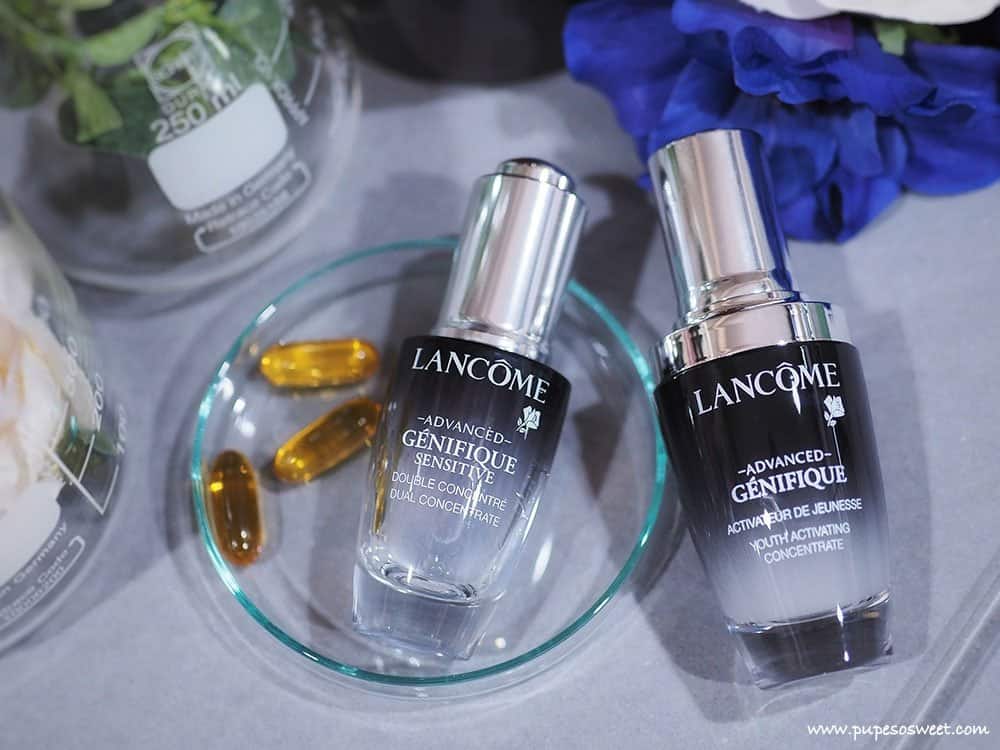 When it comes to beauty and skin care companies with a long tradition, Lancome is another one worth mentioning.
This calming treatment regenerates all the visual effects of anti-aging.
The dual antioxidant serum, boosted with pure Ferulic acid and pure vitamin E that is self-activated, delivers a potent formula that will instantly calm distressed skin and protect you against environmental pollutants.
Over time, this serum will improve the look of your skin, resulting in healthier-looking complexion.
The serum does that by strengthening your skin and protecting your skin against free radicals and oxidative stress.
Pros
Clinically proven effect against pollution fine particles
Clinically proven to increase your skin's antipollution protection by 80%
Cons
The smell is terrible
The serum is created for sensitive skin, yet it contains problematic allergens and fragrances
6. Dr. Andrew Weil for Origins Mega-Mushroom Skin Relief Advanced Face Serum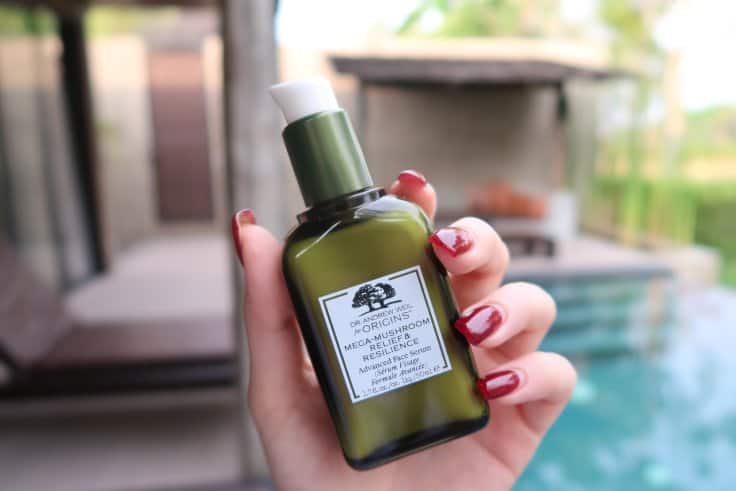 The formula of this product contains superfoods like mushrooms which are nutrient-rich powerhouses.
The formula contains chaga and cordyceps mushrooms, both of which have been used for centuries in Chinese medicine to heal, promote longevity, and improve health.
Mushrooms used are irritant-soothing and skin repairing.
The formula easily absorbs into your skin, and over time will reduce redness and give your skin even appearance.
Works for normal, oily, combination, dry, and sometimes sensitive skin.
Can help with dryness and redness of your skin.
Works by strengthening your skin's barrier and support its resilience.
After usage, skin is left feeling and looking healthier.
Pros
Face feels smooth, and not greasy at all
Absorbs very quickly, and you the difference right away
thumbs-upReduces blemishes and acne in a day or two
Cons
The smell is too much for some people to handle, although it is close to lavender spa-like smell
Not good for those with very sensitive skin, too many fragrant oils and irritants in the formula
thumbs-downDoesn't work well under makeup
7. La Roche Posay Toleriane Fluide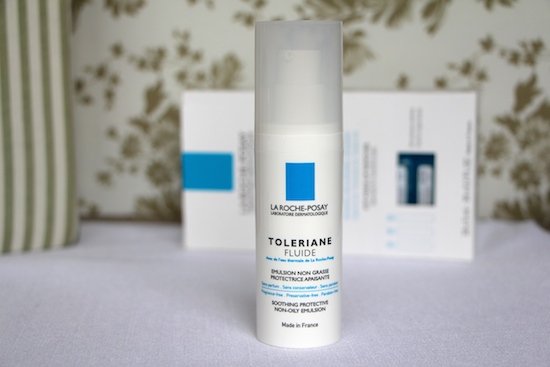 The product is advertised as the best face serum for oily skin, because of its lightweight formula.
Designed for anyone who is struggling with either oily or sensitive skin, as it soothes redness, calms your skin, and balances oil production.
Therefore, it can be used for a variety of skin problems and types.
The formula also helps you moisturize your skin.
The key active ingredient is thermal spring water.
Contains no fragrances, preservatives, or parabens.
The result is light, matt texture formula that can penetrate quickly into your skin and restore its shine.
Pros
The fluid is light and easily absorbed into your skin
Works very well on dry skin
thumbs-upYou can use foundation on top of the serum
thumbs-upGreat product for spring and summer season
Cons
Very watery for some people
Doesn't last against cold dry air
thumbs-downCan feel sticky on your skin
thumbs-downThe smell is unpleasant
8. Coola Sunless Tan Anti-Aging Face Serum
If you are one of those 2 in 1 types, this is the serum you've been looking for.
Some people just want more out of their products, and this serum delivers on that promise.
Not only it is a great face serum, but it also doubles as sunless tanner.
The formula of this face serum helps you hydrate and smooth your skin, all while the gradual tanning agents work to give you a golden glow.
And the best part is, the golden glow lasts for a few days.
Or, if you continue using the serum, for as long as you apply it.
If you want to achieve a natural-looking tan, this serum will do the trick for you.
The key active ingredient is argan oil, which is well known for its anti-aging, hydration, moisturizing, conditioning, and protection benefits for your skin. Ideal for using when you have aging skin, or you suffer from dryness of your skin and dehydration.
Pros
Provides hydration and adds a nice color to your face
Works great as a daytime serum
thumbs-upVery easy to apply and feels like a great serum
thumbs-upDries quickly so you can apply extra moisturizer or makeup immediately
thumbs-upDoesn't smell weird, unlike other serums
Cons
Seems to work better in some areas of your skin than others
Wears off quickly after two days, especially if you exfoliate your skin
9. Colbert MD Stimulate The Serum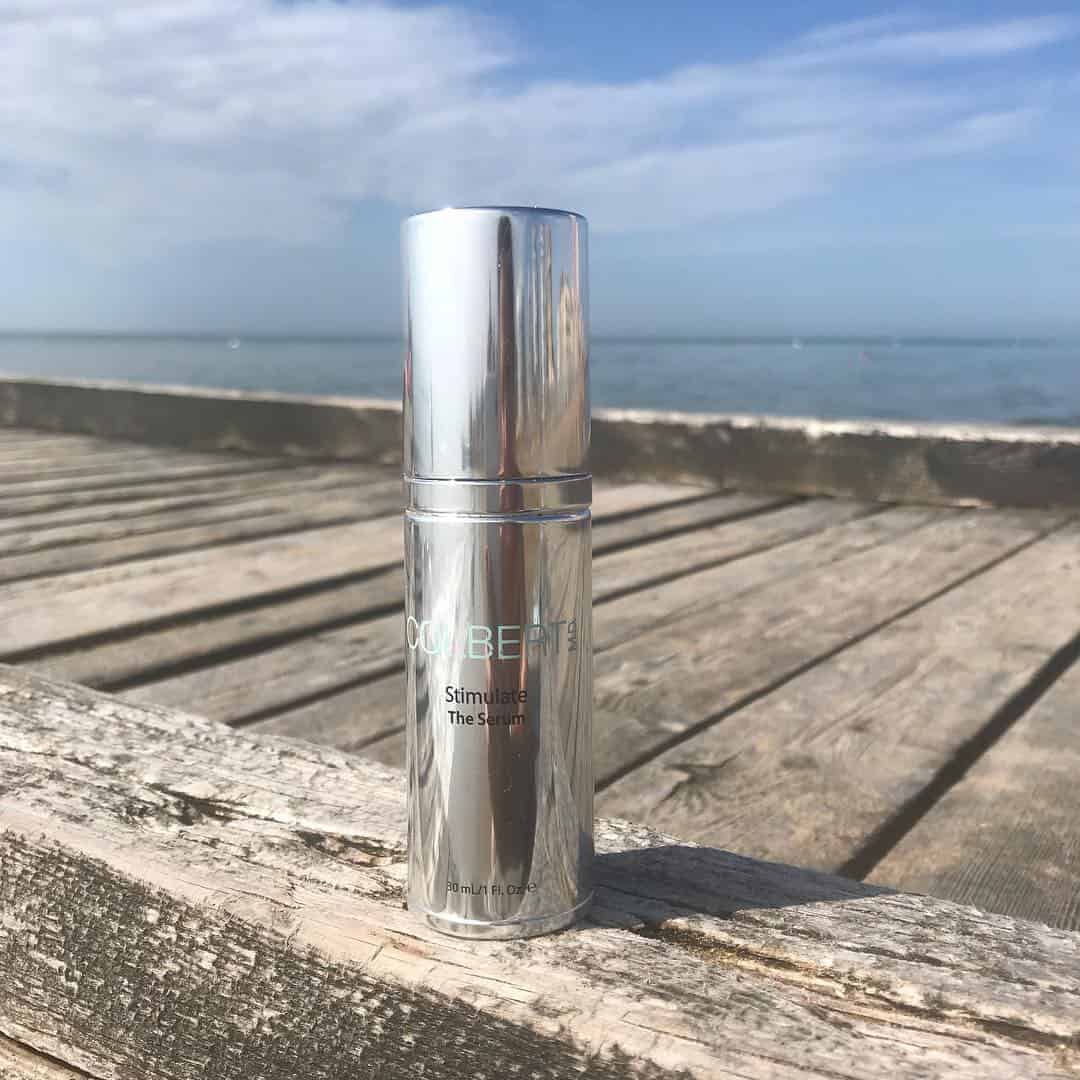 This is the best serum for refining texture. Yes, it is a bit pricey, but it comes from a leading Dermatologists responsible for some of Hollywood's most famous faces.
Some of Dr. Colbert's clients include Rosie Huntington-Whitely.
The formula of this serum promotes cellular regeneration, which helps improve the texture and overall appearance of your skin.
It also boosts collagen and elastin production, leaving your skin looking youthful.
The formula features essential plant-based nutrients.
Best way to use is to apply once per day, in the morning or in the night.
Some people use it two times per day, and that is no problem.
The key ingredients include glycolic acid, which brings a lot of natural benefits to the skin, and coffee Arabica seed extract, a potent antioxidant that prevents the damage done by free radicals and oxidative stress.
Pros
Greatly improves your skin when you are suffering from acne and dullness
Helps you get rid of any built up oil on the skin surface
thumbs-upMakes your face look smooth and healthy
thumbs-upDries quickly so you can apply extra moisturizer or makeup immediately
thumbs-upDoesn't smell weird, unlike other serums
Cons
Has a unique smell that is difficult to pass by
Doesn't disperse consistently and it shoots out like a soap dispenser low on soap
thumbs-downThe price is a bit too much
10. Clinique Acne Solutions Acne + Line Correcting Serum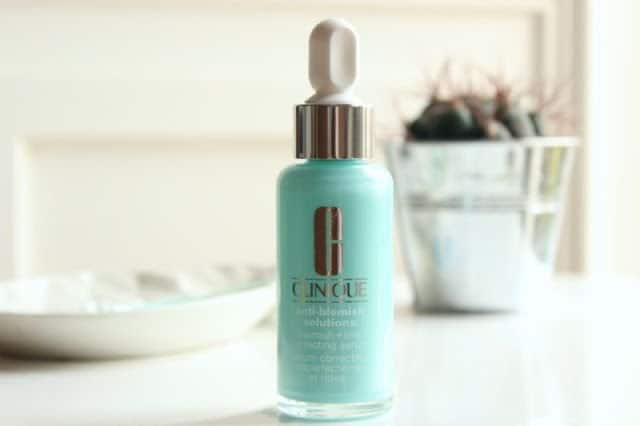 Developed specifically for adults that are experiencing breakouts on their facial skin, as well as fine lines and wrinkles.
The gentle and hydrating formula will clear your face, and treat acne without any dryness or irritation.
In the same time, the potent anti-aging technology will visibly improve wrinkles and texture.
Apply 2 to 3 drops two times per day all over your face for best results.
The formula is oil-free. It contains 1% salicylic acid, an ingredient praised for its skin benefits.
Leaves skin looking youthful and clear.
Pros
Makes your skin glowing, smooth, and most importantly, acne-free
No need for any other acne products when using the serum
thumbs-upThere is no dryness of the skin
Cons
Takes more than a month to see results, but it is worth waiting
The formula contains caffeine and can interfere in your sleeping at night
thumbs-downDoesn't do much for people with oily skin