As a lady, having facial hair can be embarrassing.
This can cause your self-esteem to go south, and that is definitely not something you want.
But having facial hair doesn't mean all hope is lost.
There are a number of techniques you can use to get rid of facial hair.
One of the best methods is to use thefacial hair removal cream.
Nowadays, you can find hundreds of these creams.
But which one works?And which do not?
Well, luckily for you, we have scattered the forums, reviews, and so on, and we've found the top 10 best facial hair cream products you can buy in 2019.
Read on to see what cream might be your best option.
Remember, what works for you, doesn't necessarily works for your friends.
That is why we are giving you top 3 choices, and 7 more just in case the first three do not work.
Check the properties of each of the best facial hair removal cream, and is there is one that is suited for you.
1.
One of the best in terms of speed, the main feature of the Olay Smooth finish is quick facial hair removal.
The ream is formulated for a two-step design in which you can remove unwanted hair gently and efficiently.
You simply apply the skin guarding balm, and then use the hair cream on top.
This two-step process ensures there is no pain and discomfort while you are taking away unwanted hair.
The balm gets absorbed by your skin, and shields it from a direct contact with the cream.
Before you start, the manufacturer recommends that you try a 48-hour test, just to be sure your face can accommodate the cream without any unwanted side effects.
Being a facial hair cream removal, there are some harsh chemicals.
Once you test the cream on your hand, you can then use for the upper lip and jawline.
Just make sure to avoid areas around the eyes or the nose.
Do not use the cream on sunburns, scars, recently shaved, or irritated skin.
It takes only 8 minutes for the cream to work its magic.
One bottle can last you up to three months.
Pros
Cons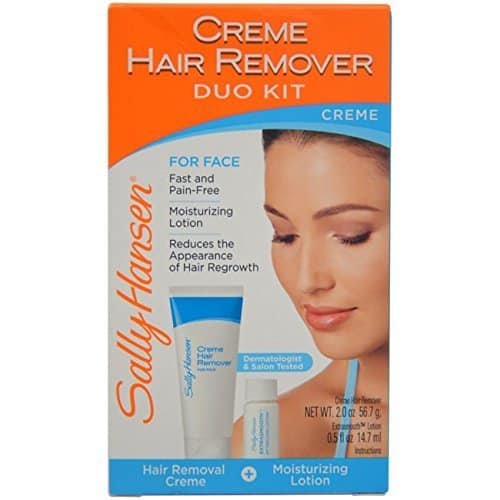 The cream was designed to remove unwanted facial hair without any pain or discomfort.
The way it works, the cream dissolves hair below the skin's surface, which leaves you with a soft and smooth skin.
The cream comes with a new, fresh, and clean scent that will ensure you smell great after the treatment.
And the scent will not offend you while you are applying the cream.
Formulated with vitamin E, the cream will definitely soften your skin.
You will need to take quite some time to remove hair using kit, as the ingredients need some more time to work their magic.
The kit includes two creams.
One is for removing facial hair, while the other is designed for aftercare to soothe the skin and make the process as painless and comfortable as possible.
You can use on your face, but make sure to avoid areas around the eyes, lips, ears, nose, and eyebrows.
Like many other manufacturers, the company recommends you perform a 24 hours skin test before using.
It is dermatologist and salon tested, ensuring it is safe for your skin.
Of course, that applies as long as you follow the instructions in the manual.
Pros
Cons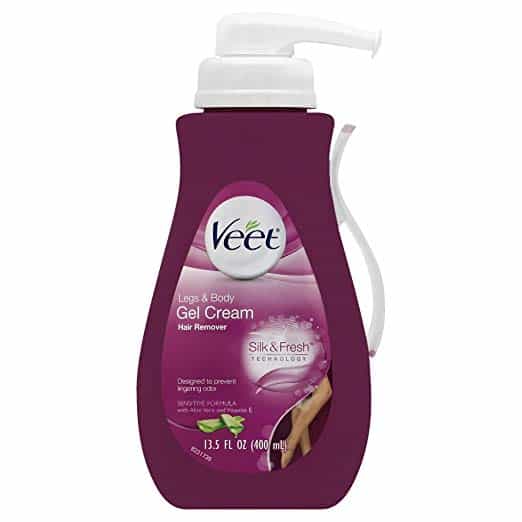 Veet is one of the most popular and known companies when it comes to hair removal products.
This particular bottle is best suited for home use.
Combined with essential oils, the cream will ensure you smell nice while you get rid of hair.
It takes only 3 minutes, making it one of the quickest creams to use.
The hair removal cream comes with a hand pump and spatula so you apply it accurately and easy.
The cream is tested by a dermatologist, so you should not worry about being an experiment.
With this product, you trade scent for gentleness.
The price might seem higher than other facial hair removal creams, but the bottle is big and will last for long.
Basically, it is among the cheapest per ounce creams.
Pros
Cons
While the initial skin test is good, applying might leave a chemical burn
4.
The key ingredient in Moom organic hair removal cream is the tea tree oil.
It is one of the few organic options you can find on the market.
It will gently remove hair from both the face and your body.
And the best part is, this cream discourages hair ingrown.
After using, it leaves your hair smooth.
Pampers and soothes your skin so that you can enjoy being soft.
Other ingredients in addition to tea tree oil include chamomile and lemon extracts.
All of the ingredients help calm your skin, prevent irritation, and nourish your skin and improve its health.
Pros
Cons
Doesn't remove hair entirely in one go, you might have to reapply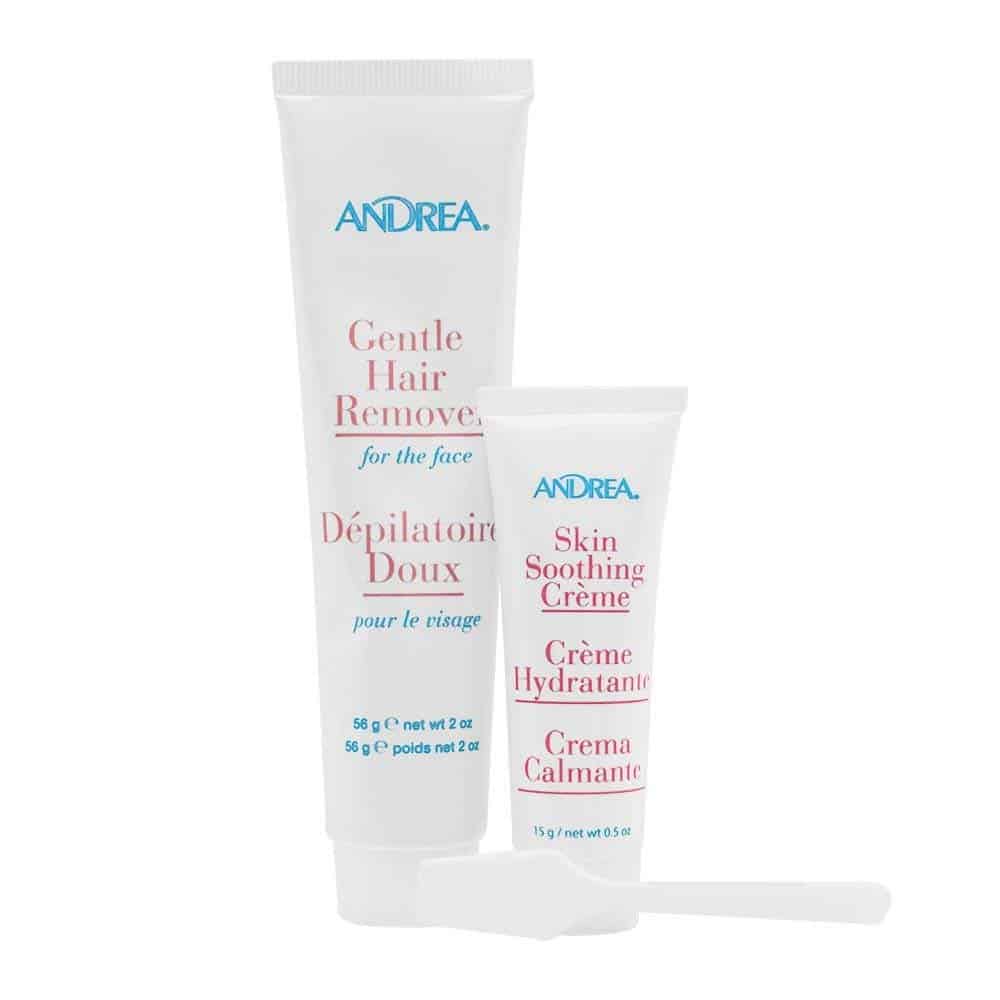 Open this elegant white and pink box, and you will be greeted with one of the best hair removal cream on the market.
Designed primarily for the face, the cream does wonders for any hair on your body as well.
And if you are struggling with fine or medium facial hair, try this cream, and see the results.
The box also includes a tube of soothing aloe balm.
The aloe takes care of any residual burning.
If your facial hair is extremely coarse, this might not work for you.
But if you are closet to medium end of the spectrum, the cream should work.
The good news is that the company is frank and truthful with you.
Pros
Cons
Does not work on a coarse hair
6.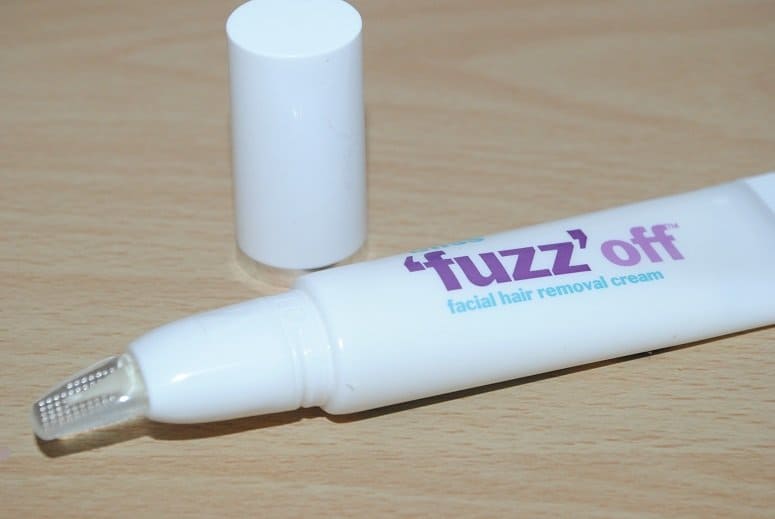 If you are in need of a quick grooming session, this might be the best cream for you.
It is just a quick and perfect fix before stepping out.
The formula contains vitamin E oil and willowherb, both of which are effective hair removing agents.
The botanical oils in the formula make sure to nourish your skin form inside out.
Be careful not to use near eyes or eyebrows, and avoid contact with the lips.
Always perform a patch test before you use.
The company warns that irritation or allergic reaction may occur, as some people might be just allergic to the ingredients, including vitamin E oil.
Pros
Cons
You cannot use this cream on sensitive skin
7.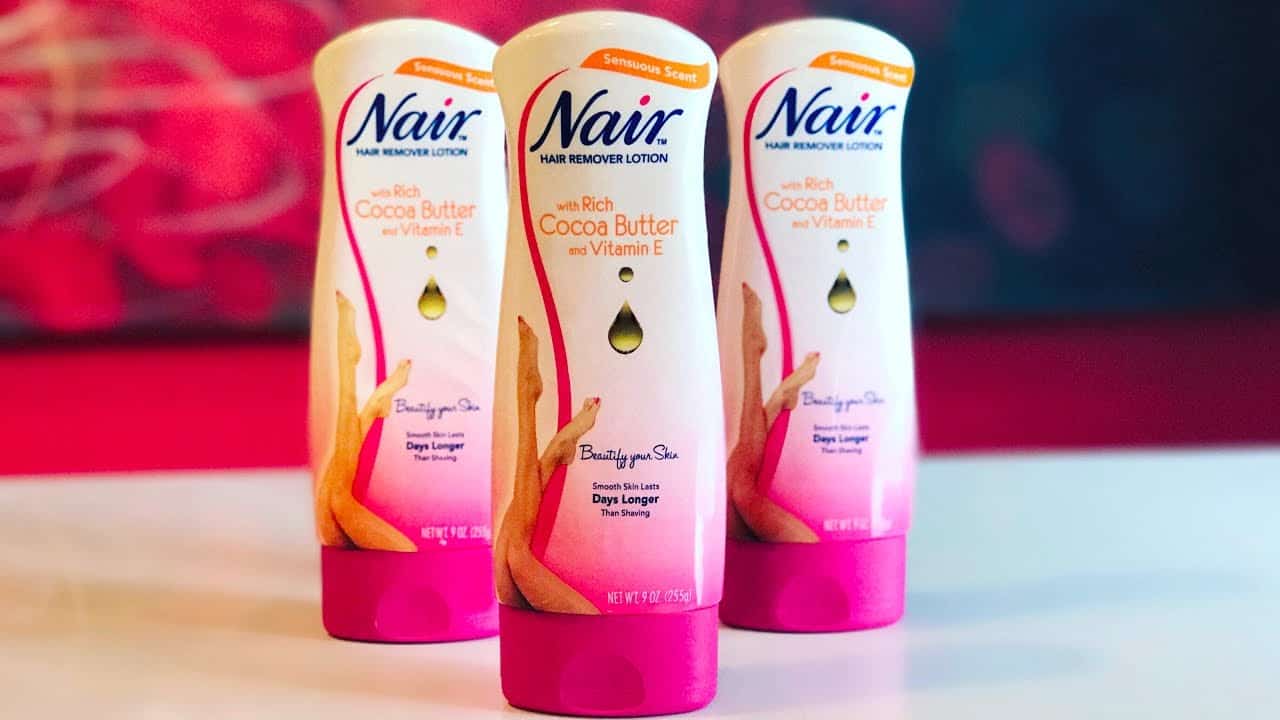 This thick and creamy formula can help you remove unwanted hair in just three easy steps.
Apply a thick and even layer to cover hair, wait for three minutes, and when ready, gentle wipe off the lotion and hair with a damp washcloth.
Once the hair is removed, rinse with lukewarm water.
You can wait between 3 and 10 minutes, depending on thickness of your hair.
But never more than 10 minutes.
The hair removal works on face, legs, arms, underarms, and bikini area.
Rich with cocoa butter and vitamin E, the formula provides all the ingredients for silky smooth skin after usage.
Bonus points, it leaves a fresh scent behind.
Pros
Cons
Difficult to remove thick hair
8.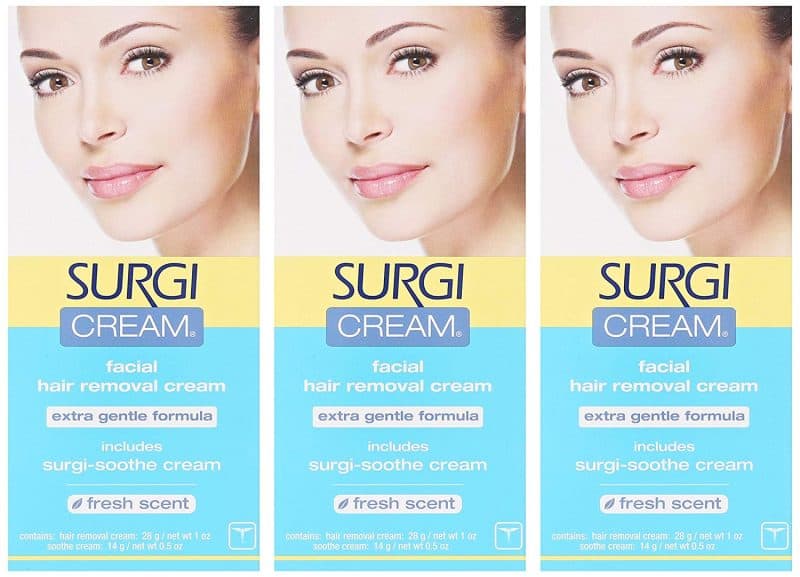 Specifically designed to remove only facial hair, this product is as gentle as they come.
It is specifically designed for people with sensitive skin so that it can help you remove facial hair efficiently, fast, and most importantly, gently.
Use on your chin, cheeks, and upper lip to ensure smooth hair without a lot of hassle.
It works in 5 to 8 minutes, so you do not have to spend a lot of time.
The formula also contains aloe vera and cucumber, two soothing ingredients that also moisturize your skin.
And because it contains maple honey, the cream can help your skin retain moisture.
Using this product will ensure your skin remains soft for a long time.
Pros
Cons
Some users have reported dark and coarse hair growing in place of the removed light and fine hair

Some users have reported stinging and burning sensation within 6 minutes of applying the cream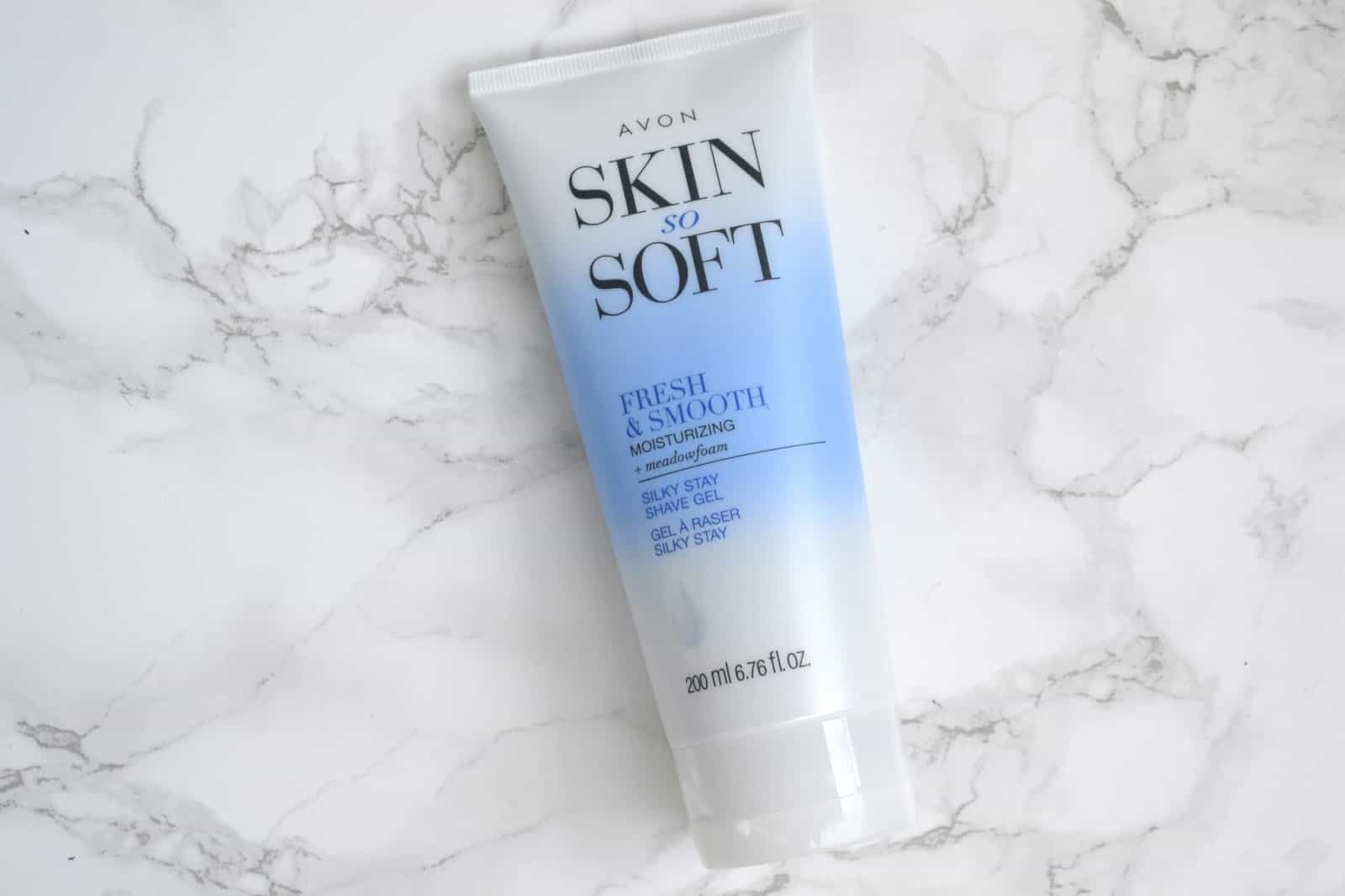 Avon is a professional company, and everything about this cream is professional grade, including the modern packaging as well.
The skinny tube is full of natural ingredients that will not irritate or inflame your skin.
The aloe-infused formula will soothe the skin afterwards.
Definitely one of the fastest working product on the market, it takes no more than 2 minutes to get rid of pesky hair.
But you have to leave it for longer for thicker hair.
Easily removes hair, without the need of shaving, and all that while moisturizing and soothing your skin.
The best way to use is to apply a thick layer over hair, but do not rub it in.
After 2, 2 and a half minutes, check a small area.
If the hair does not wipe easily, leave it for few more minutes.
Do not leave for more than 8 minutes.
Pros
Cons
Works only on non-coarse facial hair

You need to apply a really thick layer on hairy areas

Does not remove enough hair if you rush it
10.
When you are looking for a best hair removal cream, you definitely want something organic.
This product is 100% natural, free of parabens, dyes, fragrances, waxes, resins, and petrol.
Recommended for use on the body and bikini area.
The natural ingredients keep the skin safe from allergic reactions, irritation, or rash.
Pros
Cons
The application process is messy

More expensive than other products on the market