Stopping hair loss is not an easy task. Quite the opposite to be honest, it is a serious business. Let's not forget, hair loss is one of the most common problems nowadays.
With lots of products available on the market, we want to make sure you get the one that actually helps you.
With that in mind, we've reviewed a couple of products, and came up with the best oil for hair growth.
We looked into oils and their effects on hair growth. Taking care of something as important as your hair requires a lot of effort. And with that in mind, we hope you also follow some important guidelines on how to properly take care of your hair.
What are the properties of the best oil for hair growth?
When looking at the sea of products on the market, it is easy to get lost. Not all products work. And while some work, they might not possess the qualities of a good hair growth oil.
That is why we want to emphasize some features that actually make an oil worth buying.
First and foremost, oil should promote faster hair growth. In the same time, it should nourish hair follicles and create the right scalp environment that will help your hair grow.
Not only does it help hair growth, but hair growth oil also stimulates hair regrowth. In other words, it stimulates the dormant follicles on your scalp to produce new hair strands.
While many oils promote help improve hair growth, not all of them prevent and treat hair loss.
It is another feature that you want to look for in a good oil for hair growth. The oil should treat the causes of hair loss.
Last, but not least, the oil you choose should nourish and condition your hair. Your hair needs hydration, and a good oil can provide exactly that. Dry hair is more susceptible to damage and breakage.
How to use the best oil for hair growth?
When it comes to oils, you need to use them a little different than shampoos for hair growth.
Here is a quick guide on how to use oil for hair growth:
Apply 2 to 3 drops of oil to the affected area
Gently massage the oil into your scalp for five minutes
Leave it for 30 minutes, or overnight
Rinse and then shampoo as usual
Repeat two times per week
Top 10 best oils for hair growth
1. Biotique Bio Bhringraj Therapeutic Oil For Falling Hair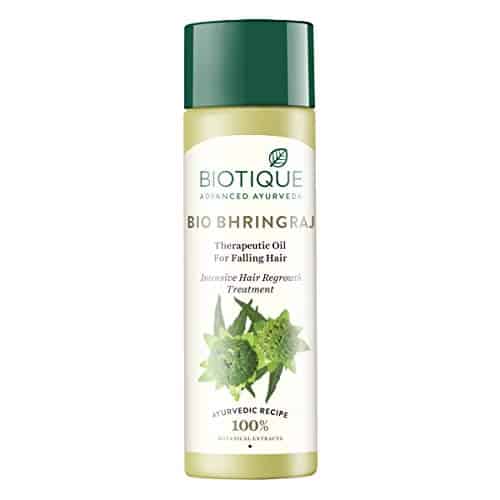 Anytime you can get a natural product from a drugstore, you go for it. This brand is well known for mixing and matching modern science and Ayurveda medicine, resulting in natural products that amaze you.
This particular oil is made of coconut oil, goat milk, and many healthy herbs from India. As a result, you have a product that can treat almost any scalp issue, and give you fresh and gorgeous-looking hair.
How it helps hair growth? By strengthening your hair, promoting new growth, and nourishing the scalp from inside.
PROS
Non-sticky texture
Affordable
Pleasant smell
CONS
Can make your hair heavy
Some people might be allergic to the herbal ingredients
2. Sky Organics Organic Cold-Pressed Castor Oil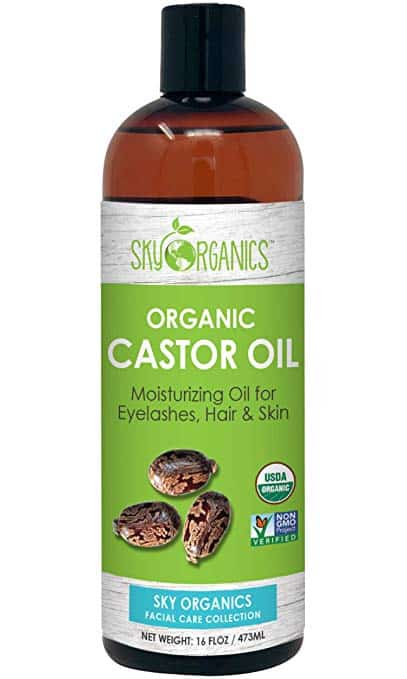 It is a bit pricey for castor oil, but this product is well worth it. Unlike many castor oils on the market, Sky Organics is cold-pressed.
Most castor oils are produced by heat or chemical substances. Not this one.
We mentioned previously that castor oil is one of the most beneficial oils for hair growth, and it has been used for centuries.
In addition to castor oil, this product has been enriched with some vitamin E, further improves the health of your scalp and hair.
Suitable for all hair types because there are no chemicals and additives in the formula.
There is no risk of any skin irritations or allergic reactions.
PROS
Enriched with vitamins and fatty acids
Suitable for all hair types
Contains no harmful chemicals
CONS
A bit thick when compared to other castor oils
Hard to apply and wash
3. Khadi Natural Henna & Rosemary Herbal Hair Oil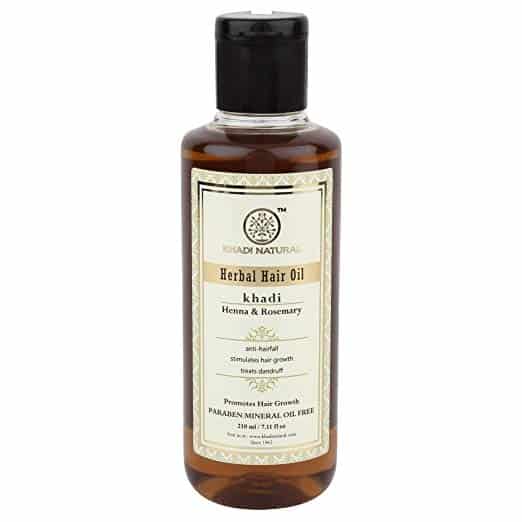 Similar to previous Ayurvedic oil, this one combines products that are natural and thought to help hair growth.
We said previously rosemary is one of the essential oils that can aid hair growth. Henna helps with inflammation on your scalp.
The combination of the two oils, and other ingredients will restore your natural hair shine, make your hair soft and lustrous, and more manageable.
The natural oil will also take care of any bacteria living in your scalp and add some volume and texture to your thinning hair.
PROS
Conditions your hair
Promise of quick results
Non-sticky formula
CONS
The smell is awful and hard to tolerate
Some additional ingredients make the oil unauthentic
Plasticy feel because of liquid paraffin
4. Jack Black Nourishing Oil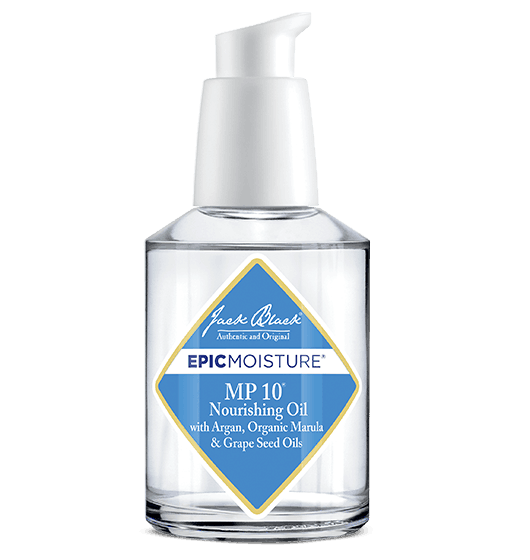 Definitely one of the more expensive oils on the market. The key ingredient in this oil is Argan oil, with the addition of jojoba oil, olive oil, and plum seed oil.
It works by improving the shine and smoothness of your hair, as the oil can condition your hair. You can also use it as a styling tool for your hair.
There are a total of 10 oils in the formula, and no parabens, alcohol, or colorants.
Dermatologist tested, this oil has many other uses in addition to promoting hair growth. For example, you can use as a pre-shave preparation or as a stand-alone shaving oil.
PROS
Lightweight texture
You can use for different purposes
Moisturizing oil
CONS
Some say the texture is like a lubricant
High price
5. Organic hair oil by Hair Thickness Maximizer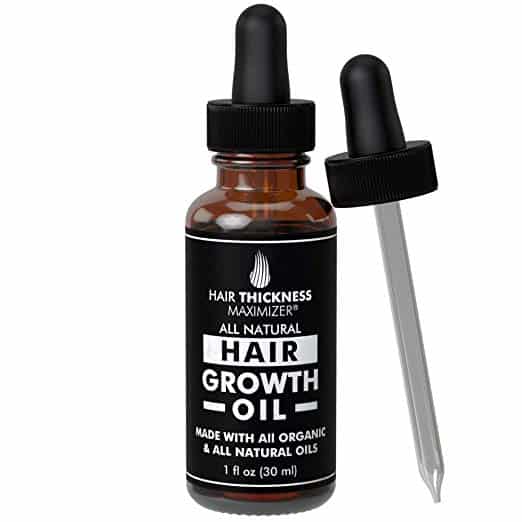 If you want the best of the best, this is probably it. The only downside of this oil is that the results come slower than usually. But you get a blend of all the good stuff, including Jamaican black castor oil, Argan oil, and much more.
The oil works by stimulating and nourishing your hair follicles and the scalp, preventing hair loss in the process. In the same time, the oil will thicken your hair, including the weakened hair that might fall out.
The company also promises 90-day customer satisfaction guarantee if you do not see results.
PROS
Helps hair growth, but also reduces the rate of thinning hair
Nourishes the scalp with vitamins and minerals
CONS
Yellowish in color, can cause stains on clothes
Results come slowly
6. Kerastase Initialiste Scalp & Hair Serum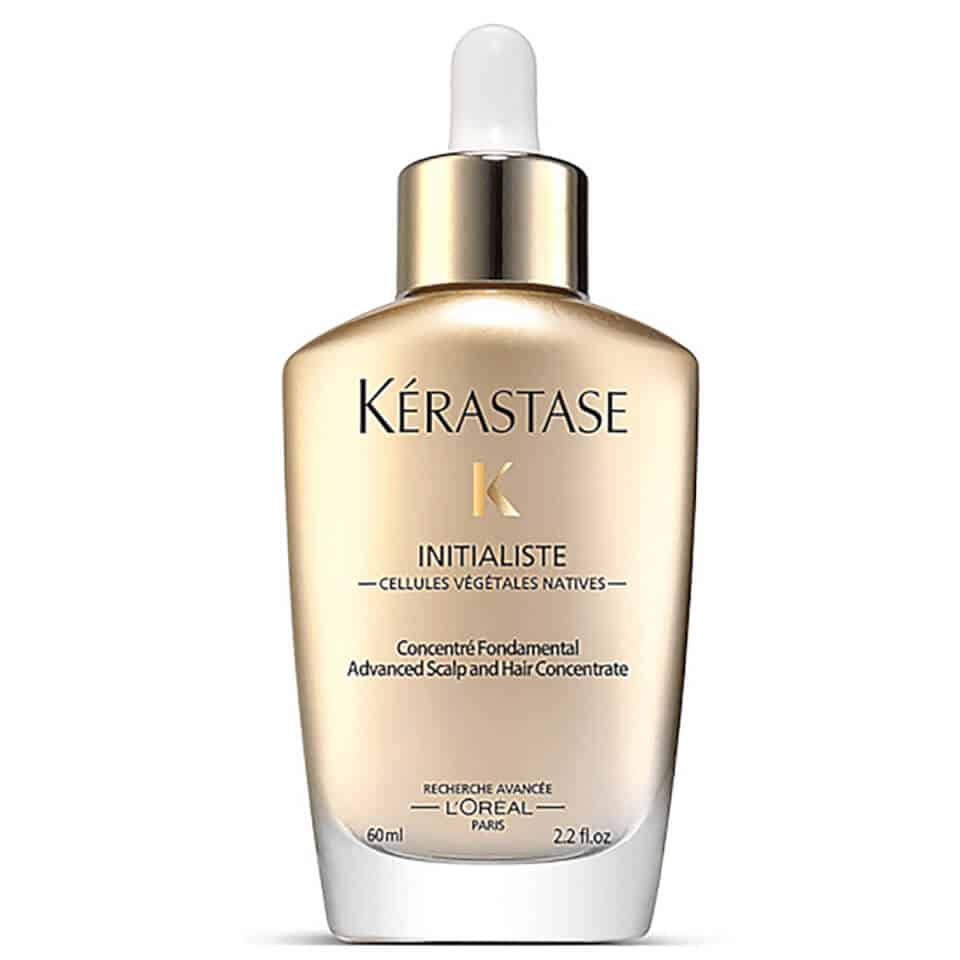 For those of you that want quick results, this is the oil to buy. It is more of a serum, and applying can be challenging, but it is worth it.
Unlike most oils for hair growth, you have to apply drops all over your scalp, and it is time-consuming.
The company promises to deliver results within just seven days, thanks to the amino acids in the formula.
It helps rebuild damaged areas of hair while it helps your hair grows.
PROS
The smell is amazing
Quick results
Helps with breakage of hair
CONS
High price
Once you stop using, the results subside
7. Kesh King Scalp And Hair Ayurvedic Medicinal Oil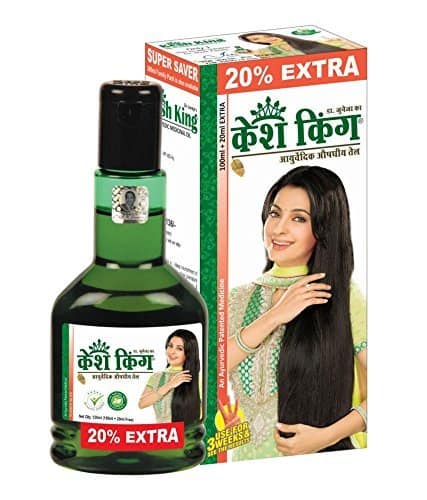 This is probably one of the cheapest oils for hair growth you can find on the market.
Prepared according to principles of Ayurveda medicine, this medicinal oil helps with many hair issues, like hair loss, dryness, and dandruff.
Contains more than 20 beneficial herbs, all cooked with carrier oils like sesame oil.
All of the ingredients stimulate your roots to produce strong and healthy hair.
PROS
Adds volume to your hair
Amazing aroma thanks to herbs
Low price
CONS
Requires too much oil per use
Relatively unknown oil
8. Mielle Rosemary Mint Scalp & Hair Strengthening Oil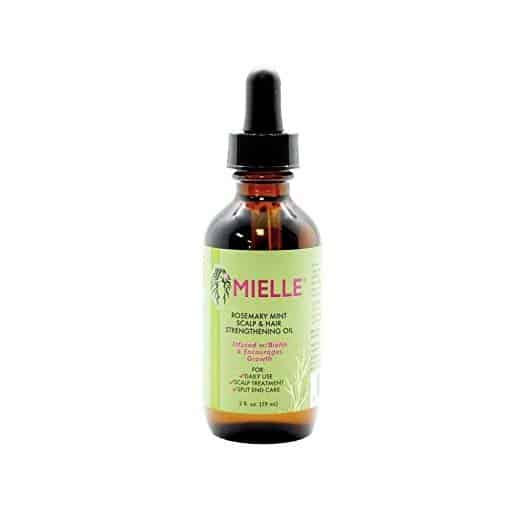 We are now at the part of budget buys, and you can easily purchase this oil from any Target store, or online.
If you have protective styles like braids, this scalp treatment oil can help you.
Contains biotin, and more than 30 essential oils that stimulate hair growth.
You can also use it to prevent split ends.
PROS
Great for protective styles
Lightweight oil, you can use every other day
The difference comes after just a few treatments
CONS
The mint smell is very strong
9. Natural growth hair with caffeine by Essy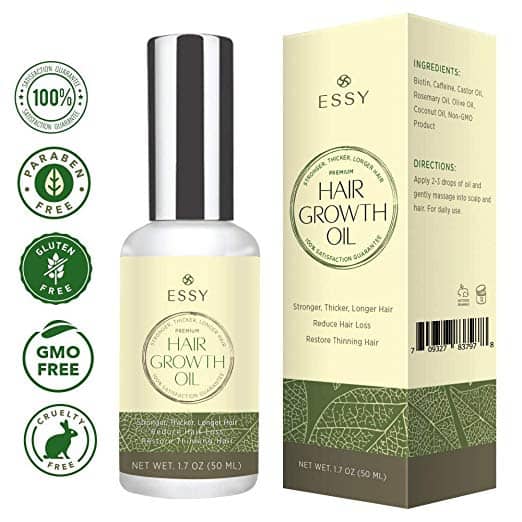 Caffeine is actually one of the best ingredients for stimulating hair growth.
Caffeine can penetrate and stimulate hair roots and works for both men and women.
This oil works by blocking DHT that damages hair follicles and provides vitamins and antioxidants for nourishment.
In addition to promoting healthy hair growth, the oil will also repair split ends.
PROS
No sulfates, or parabens in the formula
Gentle so you can use more than 2 times per week
Repairs and regrows hair
CONS
Leaves greasy residue
Strong smell
10. Premium Argan Oil for Hair Treatment, Conditioning & Hair Loss Prevention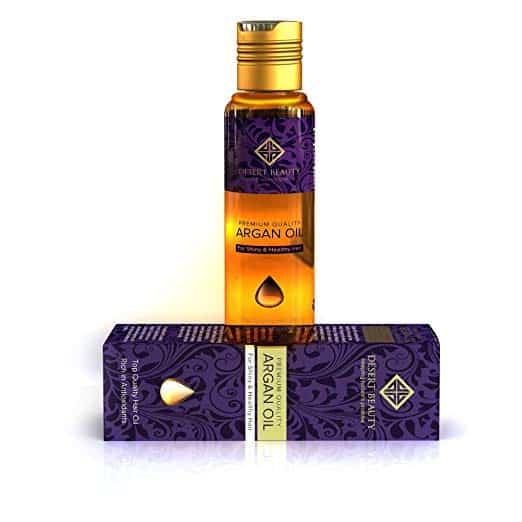 Argan oil is the natural go-to ingredient when you want to get deep conditioning of your hair and stimulate hair growth.
This oil is blended with other essential oils, providing even more potent solution.
Absorbs quickly into your hair, leaving no greasy residue behind.
Restores luxurious softness of your hair, and gives it shine like never before.
PROS
Infused with jojoba oil, coconut oil, and other natural ingredients
Absorbs quickly into the hair
Free of additives, preservatives, and other harsh ingredients
CONS
Can be a bit greasy
Can dry your hair out
Natural oils that help hair growth
The best oil for hair growth should contain at least three of the natural oils that promote hair growth. What oils help with hair growth?
Here is a quick breakdown of some of the natural and essential oils for hair growth.
Lavender oil can speed up hair growth, reduce stress, and provide antibacterial and antimicrobial properties that improve scalp health
Horsetail plant oil contains silica, an ingredient vital for improving hair growth speed and hair strength, all while reducing dandruff and other hair issues
Peppermint essential oil improves blood flow to the area where applied, which helps prolong the anagen (growing) phase of your hair
Rosemary oil improves hair thickness, stimulates hair growth, and improves cellular generation. In the same time, there is no itching and dryness
Cedarwood essential oil promotes hair growth by balancing oil-producing glands in the scalp and providing antifungal and antibacterial properties for your hair. You can use to treat different hair conditions like dandruff and hair loss
Lemongrass essential oil helps with problems like dandruff that are preventing your hair from growing
Thyme stimulates the scalp to produce new hair, all while preventing hair loss. It can help with scalp issues like alopecia areata
Castor oil is rich in fatty acids that accelerate hair growth, improves the strength of your hair, and nourishes your hair with amino acids
Jojoba oil contains omega-9 fatty acids that help balance the natural oil production of your scalp
Clary sage oil improves hair strength, increases hair growth, and makes your hair difficult to break
Tea tree oil, the most potent antimicrobial and antibacterial oil can cleanse your scalp from any issues, and unclog your hair follicles to promote healthy hair growth
Ylang-ylang oil is ideal for those with dry scalp, as it can help stimulate sebum production, preventing dry and brittle hair
Argan oil naturally stimulates hair growth and prevents dryness and frizzy hair
Coconut oil nourishes your hair with fatty acids, but also provides protein that adds strength to your hair
Possible side effects
When using oils on your scalp or skin, there is always the potential of skin irritation or allergic reaction. It is even more common when you use essential oils.
When applied topically without being diluted, essential oils can be too strong and harsh on your skin.
The good news is that oil blends always contain carrier oil that will allow your skin to absorb the oil without any side effects.
However, if you notice any symptoms of skin irritation like a burning sensation, painful tingling, redness, or discomfort, try a different product for hair growth. In some cases, you might also experience allergic reactions to the ingredients in the oil.
Signs of allergic reaction include:
Rashes
Dermatitis
Difficulty breathing
Swelling
Why are you losing hair?
There are two different types of hair loss, and those are genetic and reactive. For starters, some people are genetically predisposed to hair thinning.
They will see a progressive and gradual reduction in hair volume. The explanation is that some hair follicles are sensitive to male hormones, and the sensitivity can cause the follicles to gradually shrink and produce finer and shorter hairs.
Reactive hair loss is a result of a trigger. Excessive daily hair shedding is not reliant on having a genetic predisposition.
There are many reasons and triggers for hair loss, with the most common being:
Hormonal imbalance
Stress
Vitamin B12 deficiency
Hypothyroidism and hyperthyroidism
Dramatic weight loss
Age
How hair grows?
We are born with all of the follicles we will ever have, and that number is about 5 million hair follicles. There are more than 100,000 follicles on the scalp only.
Hair grows very fast, and generally speaking, male hair grows faster than female. Our hair grows in phases, and there are four phases, anagen, catagen, telogen, and exogen phase. While our hair grows, our hair naturally falls as well. We lose between 50 and 100 hairs on a daily basis, and that is quite normal.
Hair growth process starts in the anagen phase. The longer the anagen phase lasts, the longer your hair will grow. Your hair begins growing from a root in the bottom of the follicle, made up of cells of protein.
Blood from the blood vessels feeds the root, creating more cells and making your hair grow. Your hair is then pushed up through the skin as it grows, passing an oil gland along the way. The oil gland is responsible for adding oils to the hair and keeping it shiny and soft.
More than 80% of your hair is in the anagen phase. After the anagen phase, your hair goes through the resting phase, and then through the last phase, exogen, which is the phase in which hair falls. Not all hairs on our scalp are in the same phase.