Coconut oil is one of the most popular additions to meals nowadays. People are starting to cook with coconut oil as well. But that is just the fraction of the benefits this miracle oil brings to the table.
Benefits of coconut oil go beyond food. In the past few years, we've seen people use coconut oil for face wrinkles with success.
While there is no cure-all for wrinkles, coconut oil has shown it can be quite an effective remedy for all the aging symptoms and signs. Coconut oil will show improvements after using for a month or two.
The oil helps by moisturizing your skin. With that in mind, here are all the benefits of coconut oil, and how to use it.
Is there any scientific proof?
Truth be told, there is no direct study linking coconut oil with wrinkles treatment. However, there are a couple of studies that can explain how coconut oil helps.
For example, one study found that coconut oil helps with collagen production. The oil itself has some collagen in it, and also helps your skin produce more collagen.
What we know is that collagen is one of the most important ingredients for skin elasticity. Collagen helps make your skin firmer and wrinkle-free.
As we age, our skin loses collagen, so it is important to try and provide as much collagen as possible as years go by.
The problem with coconut oil in beauty products is that they are not regulated. The FDA does not require wrinkle products to be classified as "drugs".
That means they do not require a lot of research. In other words, a cream containing coconut oil might contain other harmful ingredients as well. That is why we suggest using only natural, organic, and raw coconut oil.
Are there side effects?
Coconut oil is generally considered safe and secure treatment. There have not been any potential side effects to using coconut oil on your skin.
However, some people might be allergic to coconut. If you notice symptoms of allergic reaction like burning, hives, itchiness, rashes, and redness, stop using coconut oil.
Also, as a general rule of thumb, it is best that you do a patch test and skin sensitivity test before using coconut oil on your face. Simply apply a small amount of the oil to the inside of your elbow, and wait for 24 hours. If there are no side effects, you can use the product on your face.
How to use coconut oil for face wrinkles?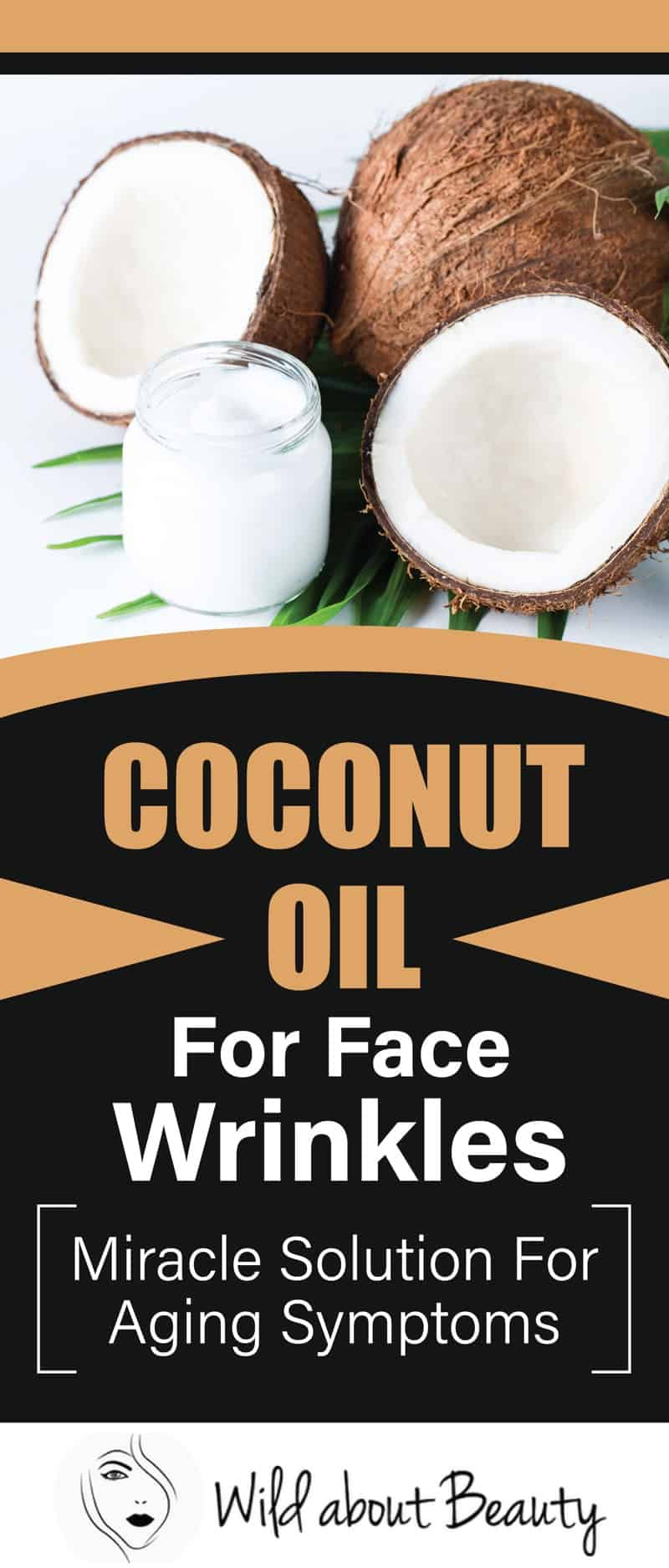 Coconut should be used as a serum for your wrinkle treatment. Generally speaking, you need to apply to cleansed face two times per day.
It is best that you apply a small amount and evenly spread it across your skin. Wait for the oil to dry, and then apply other products.
With that in mind, here are a couple of treatments you can try.
Simple coconut oil treatment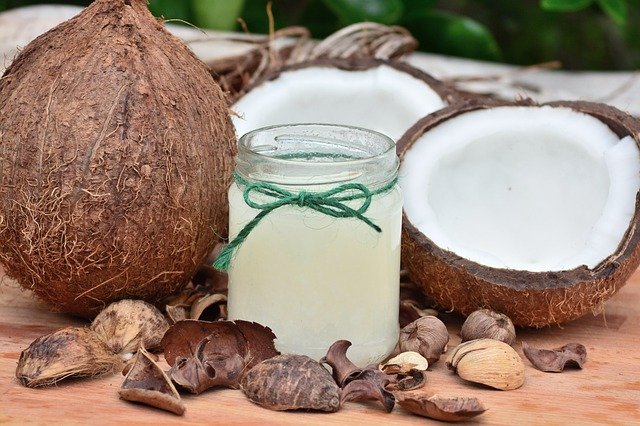 Coconut oil is good enough and beneficial enough on its own to use for wrinkle treatment. As long as you use virgin coconut oil, you will be fine.
We will also take a look at some ingredients you can mix with coconut oil, but if you like to use the oil on its own, here is how.
Instructions:
Cleanse your face and rinse with cool water
Apply few drops of coconut oil on your fingertips, and then spread on your face and neck
Massage the oil in a circular motion for a few minutes. Leave overnight, and rinse in the morning. Repeat every day before going to bed
Apple cider vinegar and coconut oil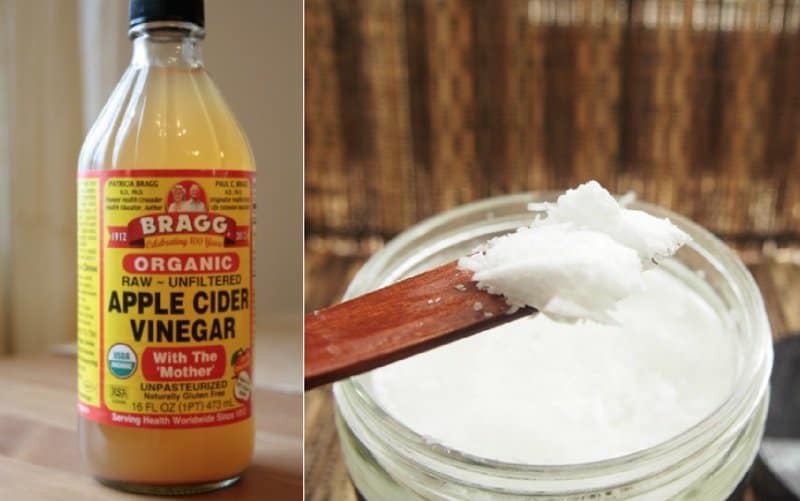 Apple cider vinegar helps balance the skin's pH value. In the same time, ACV tones your skin, making it ready for coconut oil to work better.
Instructions:
Dilute apple cider vinegar in water in 1:1 ratio. Apply to your face using a cotton ball
Let the vinegar dry naturally
Once the vinegar has dried, massage your ace with few drops of virgin coconut oil. Leave the oil overnight, and rinse in the morning
Vitamin E and coconut oil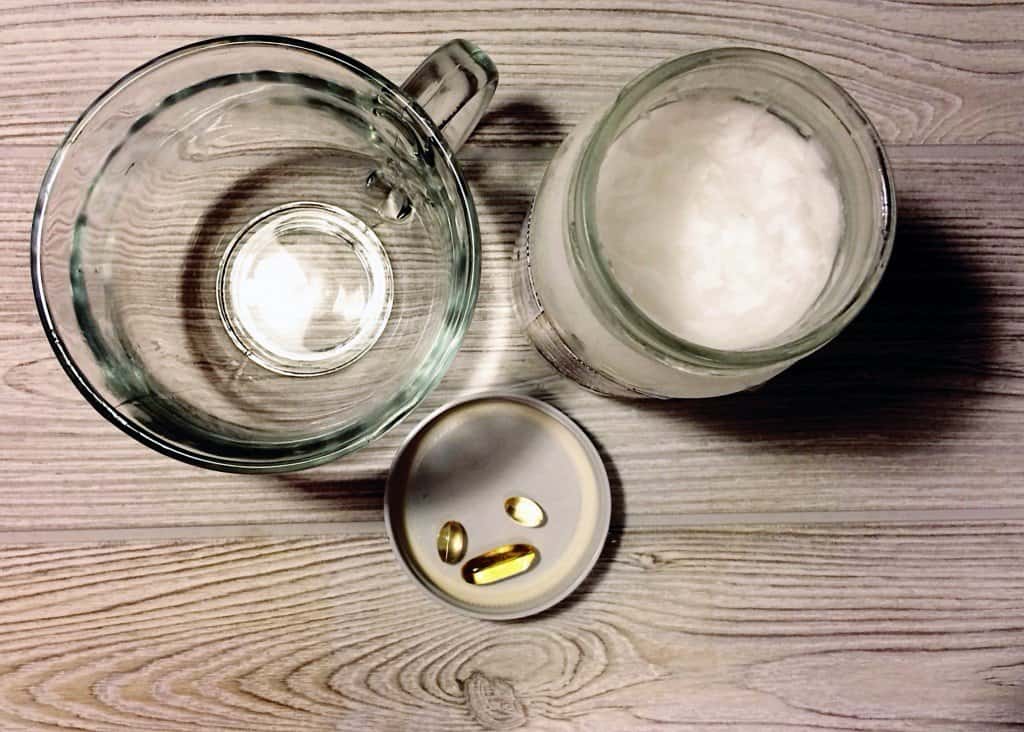 Vitamin E is a great natural way to hydrate your skin. In many cases, dehydration is the cause for wrinkles and fine lines. Vitamin E solves that problem.
In the same time, the oil contains tocopherol, an antioxidant helping rejuvenate aging skin.
Instructions:
Pierce one vitamin E capsule, and pour the contents into a bowl
Add a few drops of coconut oil, and mix well. Apply the blend over a clean and dry face
Massage the solution for a few minutes, every night before going to bed
Castor oil and coconut oil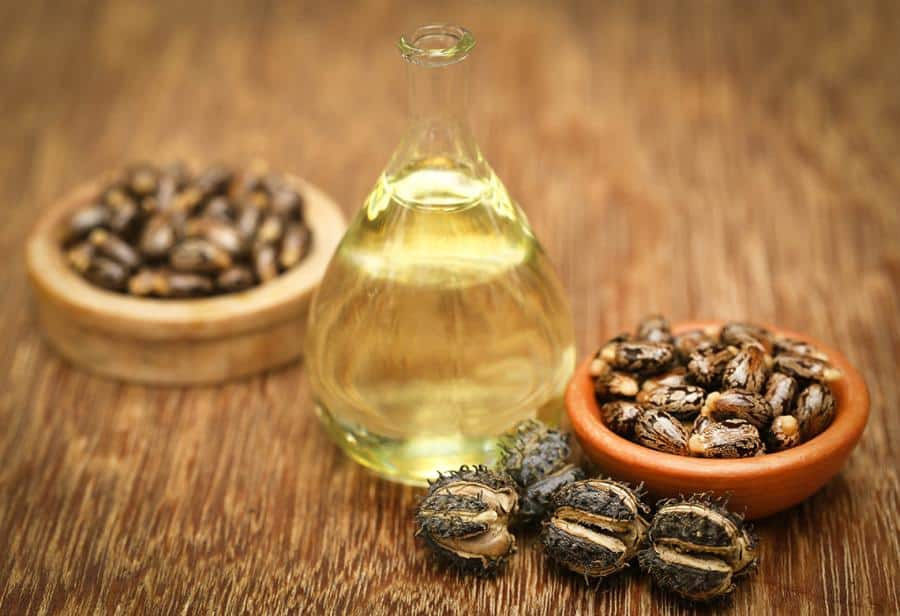 Castor oil is another remedy known for its conditioning properties. In the same time, castor oil provides antioxidants and anti-inflammatory properties to your skin.
Apply it on a regular basis, and you will regain the youthful look of your skin.
Instructions:
Mix 3 drops of castor oil and 3 drops of organic coconut oil
Massage your face gently with the blend. Leave overnight, and rinse in the morning
Coconut oil and lemon juice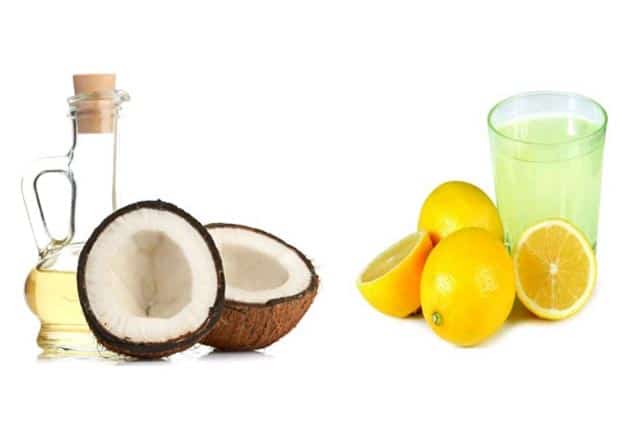 Lemon juice will help clean your skin and tighten your pores. Thanks to the vitamin C content, lemon juice improves the elasticity of your skin.
Just be careful, the acidic nature can be problematic for sensitive skin. Try a patch test before using on your face.
Instructions:
Mix a few drops of lemon juice and teaspoon of milk, and blend until the milk curdles
Now add coconut oil, and then apply the mixture on your face. Massage for 3 minutes, leave for 15 minutes and then rinse off
If you are allergic to dairy or dairy products, avoid this remedy
Coconut oil and honey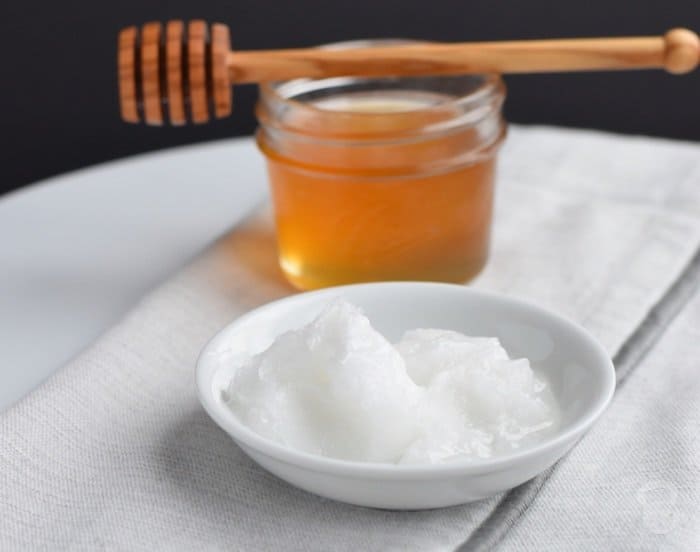 This is probably the most potent combination of natural remedies for wrinkles.
Honey is rich in antioxidants and helps heal your damaged skin. With regular usage, honey will give your face a youthful glow.
Instructions:
Mix 1 tablespoon of coconut oil and half a teaspoon of raw honey
Apply to your face. Leave it for one hour, and then rinse off with water. Repeat once per day
Prevention for wrinkles
Now that we saw how you can use coconut oil for wrinkles, let's talk about prevention as well. Truth be told, prevention is the best way to get rid of wrinkles.
If they do not appear on your face, you do not have to treat them, right?
Here are a couple of tips on how to prevent wrinkles.
Drink a lot of water to keep your skin hydrated. Take things to the next level by drinking lemon water
Drink a lot of herbal teas that provide vitamins and minerals
Avoid dehydrating foods and drinks like coffee, alcohol, diuretic teas, watermelon, and others
Avoid soaps and detergents that dry the skin. Instead, use water and gentle exfoliator to cleanse your face
Always moisturize your skin while it is still damp
Get a filter for your shower to prevent harmful chemicals in the tap water drying your skin
Try to get regular sweat sessions in the spa or steam sauna. If not, sweating from exercise is good enough
Practice facial acupuncture for a natural facelift
Consume more fruits and vegetables
Consume foods high in collagen
Try to up your consumption of vitamin C rich foods and antioxidants
Find ways to neutralize stress
Practice gentle calming exercises that increase circulation to the skin