The skin care industry is one of the richest industries in the world at the moment. It is a multi-billion industry. There are just too many skin care products. And we use them on a daily basis.
But a new trend that is emerging in the past few years is the use of natural products. And you will be surprised to see how effective some natural ingredients can be in the treatment of skin issues.
With that in mind, today, we will talk about foods that you can use for facial masks. They are all rich in vitamins and nutrients that are good for your skin. And they are much more cost-effective when compared to skin care products from big brands.
Papaya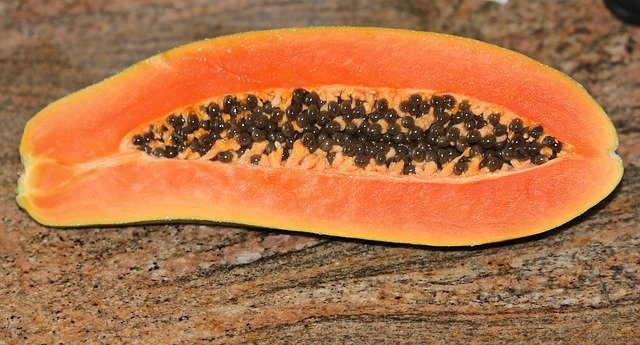 This exotic fruit is packed with vitamins and minerals that help in the battle against acne. For starters, we are talking about vitamin C, vitamin A, and hydroxyl acid. And on top of that, papaya contains antioxidants that will help with aging skin.
Use this mask on a regular basis, and you will notice your skin is regaining its natural glow. You can also use it for exfoliating.
Start by mashing papaya. You need some 5 tablespoons of papaya puree
Add 1 tablespoon of honey, and mix the two ingredients
Apply the mask on your face, spread it evenly, and leave it to stay for 15 minutes
Rinse off with warm water
Apple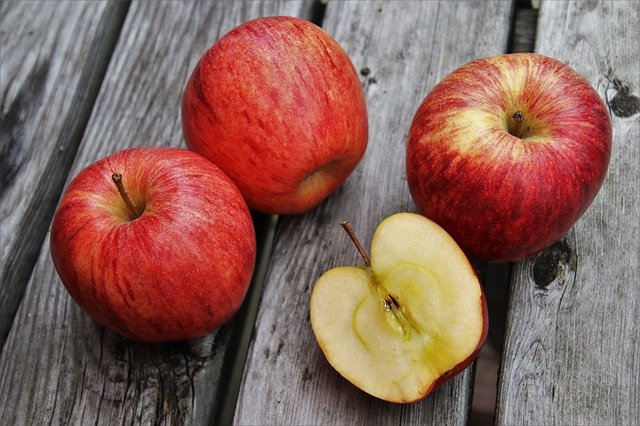 We all know the saying, "an apple per day keeps the doctor away". Apple is great for your overall health when consumed on a daily basis. And if you apply as a facial mask, you get the benefits of all those minerals and vitamins.
Apples help your skin repair, rejuvenate, and also offer some protection against microbes and other environmental factors.
You can use apple for all skin types, but we recommend this mask for oily skin. It will help unclog pores, regulate oil production, and keep bacteria away from your face.
Grate 2 apples in a bowl, and then add 1 teaspoon of curd. Mix well
Add a teaspoon of lemon juice, and then stir the mixture
Apply the past to your face, leave for 15 minutes, and then wash off with warm water
Avocado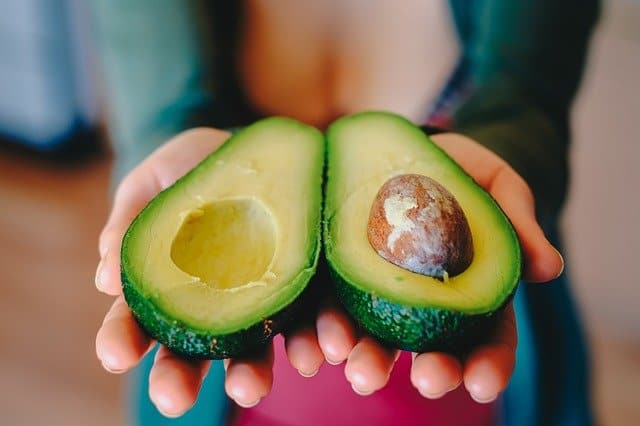 Another tropical fruit that we can use on our face. And let's not forget, avocado is considered a superfood. That says something. With so many vitamins, minerals, and antioxidants, avocado is a must-use in any anti-aging treatment.
In addition, avocado is great for hydration of the skin, as it is packed with omega-3 and omega-6 fatty acids. With that in mind, if you have dry skin, try this mask.
Put the flesh of half an avocado in a mixing bowl. Mash until you have a paste
Add a teaspoon of lemon juice to the avocado puree, and mix the ingredients together
Apply on your face, leave for 15 minutes, and then rinse
Strawberry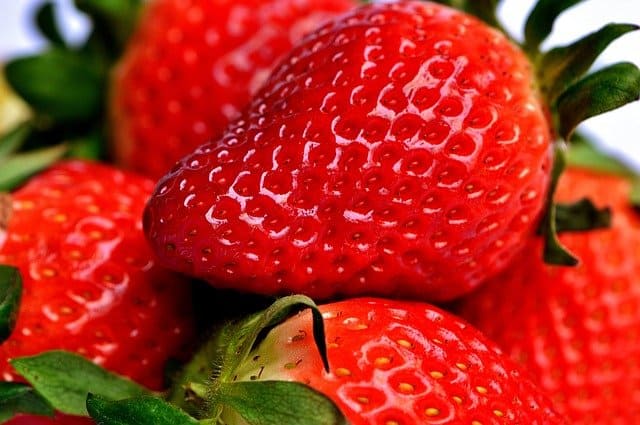 It is a good thing that we have frozen strawberries. That means we can consume this delicious fruit all year long. And that applies for a strawberry facial mask as well.
Strawberries can be used to enhance the beauty of your skin. The biggest benefit is your skin feels rejuvenated and refreshed. Strawberries are perfect for acne-prone and oily skin, as they prevent excess oil production.
Mash 3 strawberries, and then add a teaspoon of honey to the mix
Wash your face, and then apply the mask. Leave it to stay for 15 minutes, and rinse with warm water
Honey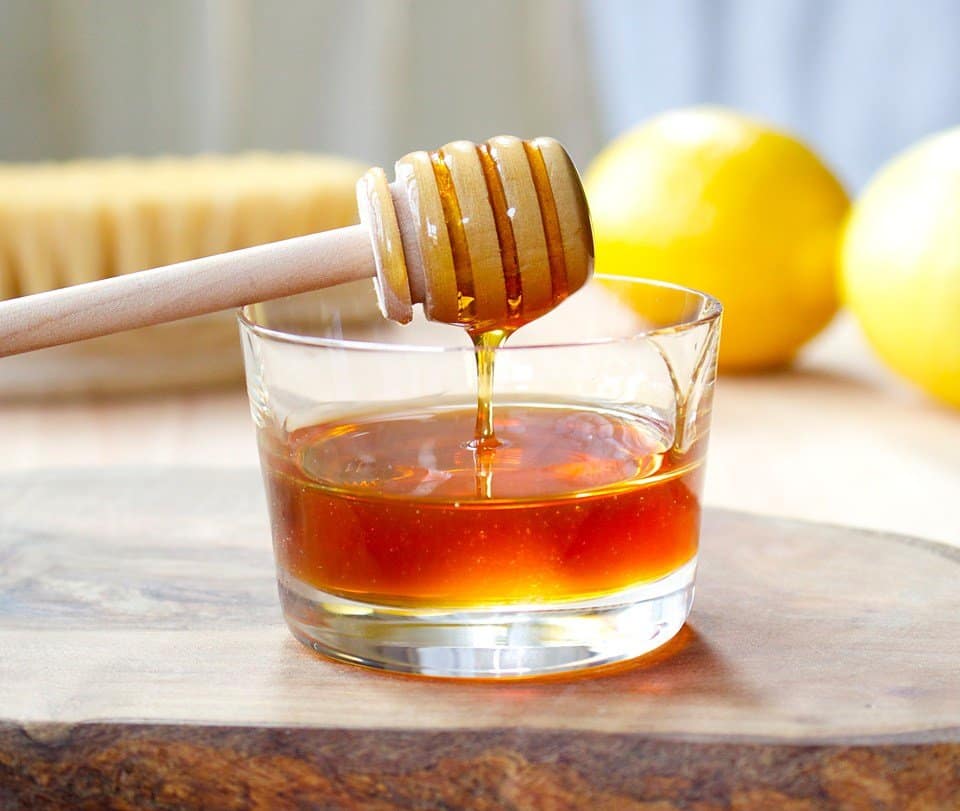 Some people will tell you that there is nothing better than putting honey on your face. And they might be right. Not only honey is beneficial for your skin, but it is also extremely easy and cheap to source.
Let's be honest, all of us have a jar of honey in their home. Known for its anti-inflammatory properties and antibacterial properties, honey can help in the prevention and treatment of acne.
In the same time, honey is great for cleaning your skin, moisturizing your skin, and repairing damaged skin. Here is how to use it.
Apply raw and organic honey on your face
Leave the honey to stay 20 minutes
Rinse off with warm water
Coconut oil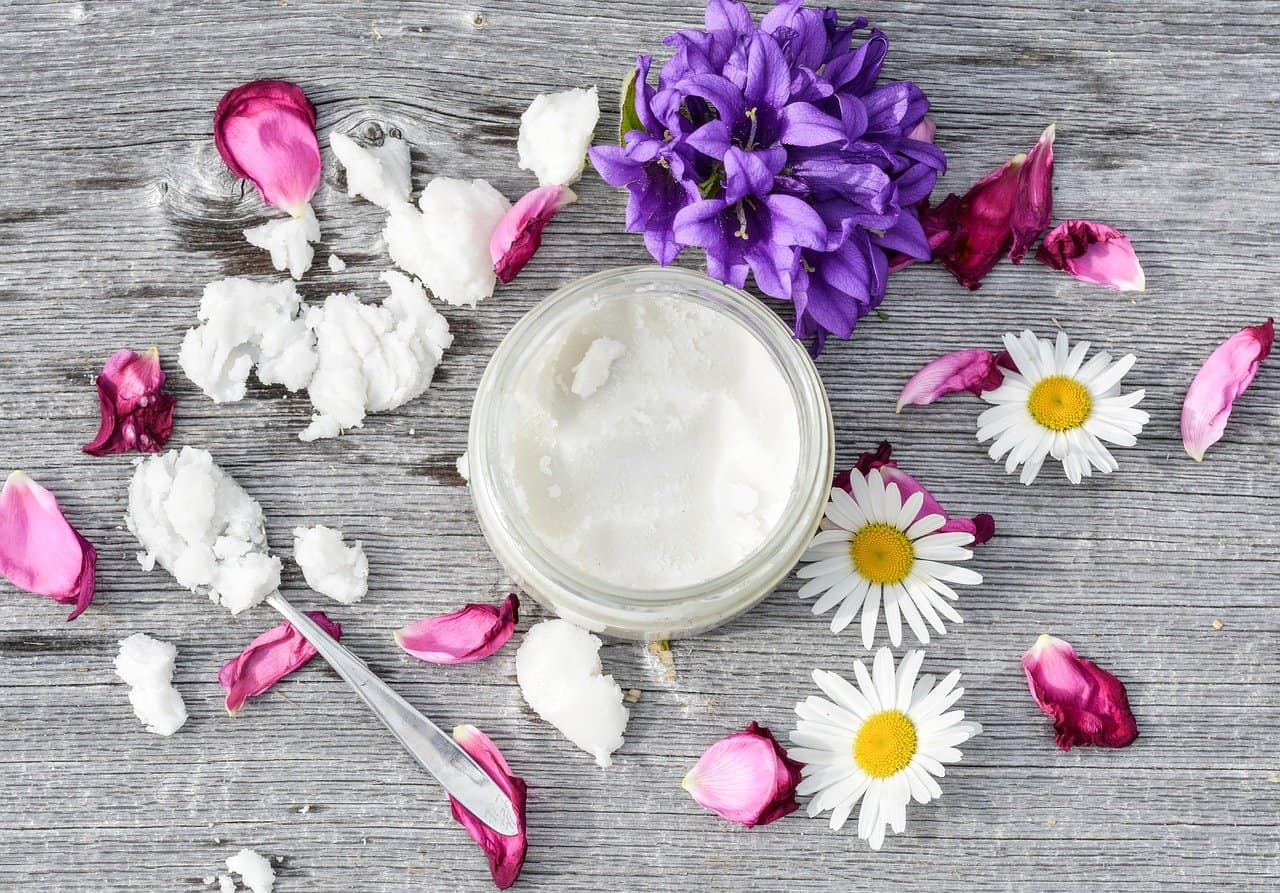 There are many benefits of coconut oil. You can use it on its own, or mix it with other beneficial ingredients for your skin.
Thanks to its antibacterial properties, coconut oil will unclog your pores and clean your skin. And because it helps lock moisture in, coconut oil is great for moisturizing.
Apply raw coconut oil on your face. Spread it evenly
Leave the oil for 10 minutes, and then rinse off with warm water
SEE ALSO: 8 Coconut Oil Face Mask Recipes
Cocoa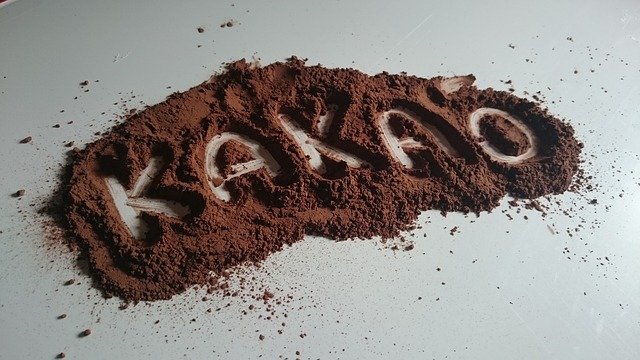 Cocoa is an ancient spice. We know it as a basic ingredient for chocolate. But it is a fantastic skin-soothing product.
Rich in antioxidants, cocoa can also reduce blemishes and repair dead skin cells. Here is how to use it.
Mix 1 teaspoon of coconut oil, 1 teaspoon of honey, and 1.5 teaspoon of cocoa powder
Apply the mask on your face using circular motions. Scrub for 10 minutes
Rinse off with warm water
Dark chocolate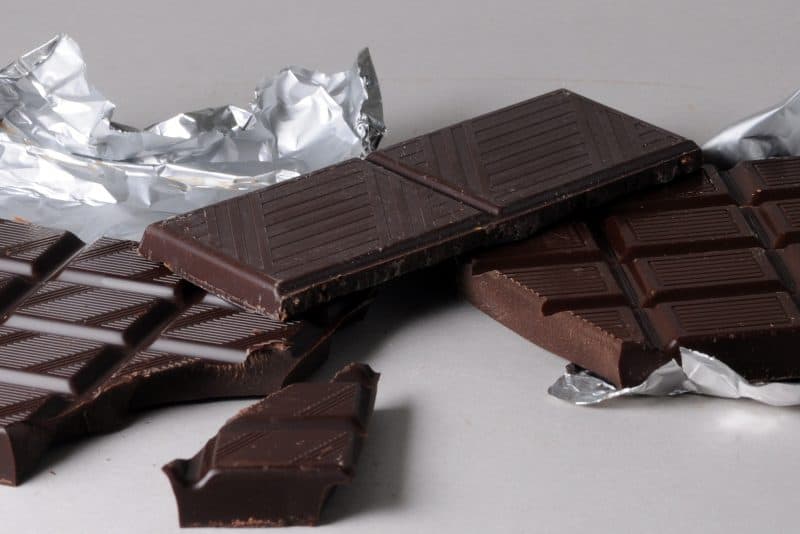 Speaking of chocolate and chocolate-like products, one cannot ignore dark chocolate. If you must have chocolate, have a dark one.
It is much healthier than regular milk chocolate, thanks to the high amount of antioxidants and iron it contains. And it is made with 60-70% of cocoa, dark chocolate is perfect for your facial treatment.
Melt 2 bars of dark chocolate, and then add a tablespoon of honey, tablespoon of Greek yogurt, and 2 teaspoons of ground oatmeal
Mix the ingredients, and then apply to your face. Leave for 15 minutes
Rinse off with warm water
Oatmeal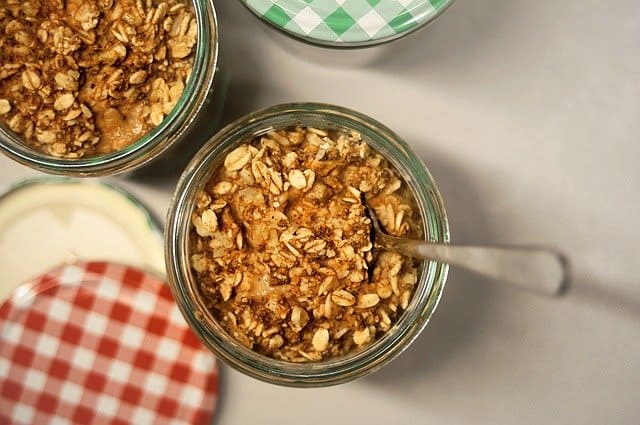 Oatmeal is very soothing for your skin. In addition, it helps balance the pH value of your skin. Oatmeal is best used as a gentle exfoliator.
For people with dry and sensitive skin, oatmeal is the best thing they can get.
Process oatmeal until you get a finely ground mixture. Mix 2 tablespoons of the mixture with enough milk to get a smooth paste
Apply the mixture on your face, and then rub gently for 5 to 10 minutes
Rinse with cold water
Banana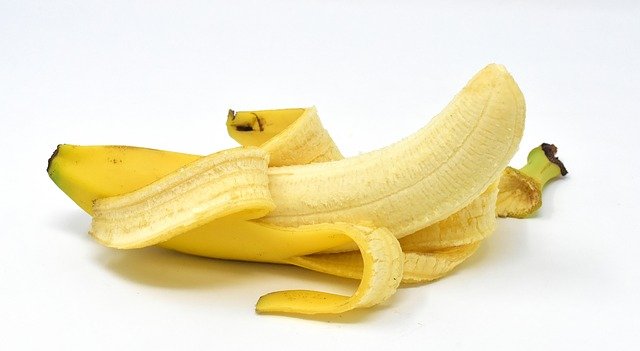 One of the most common ingredients for facial masks, you can use banana in a number of ways. They are great for refreshing your skin, and providing much-needed nourishment.
Rich in vitamins and minerals, bananas are an all-natural resource for your skin.
Mash one medium-sized banana to a paste-like consistency
Apply to the face, and leave the mask to stay for 15 minutes
Rinse with warm water
SEE ALSO: 8 Banana Face Mask Recipes
Lemon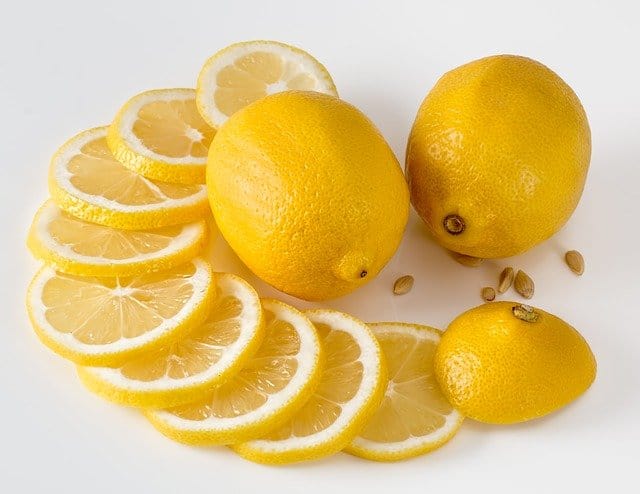 Lemons help with the lightening of the skin. They are extremely rich in vitamin C, making them perfect for a refreshment of your skin.
The only downside is that lemons cannot be used on sensitive skin. Always do a patch test before using lemons on a face.
Squeeze some lemon juice, and apply to your face. Alternatively, rub lemon slices on your face
After 10 minutes, rinse your face
Remember not to go out in sun exposure for a couple of hours after applying lemon juice
Cucumbers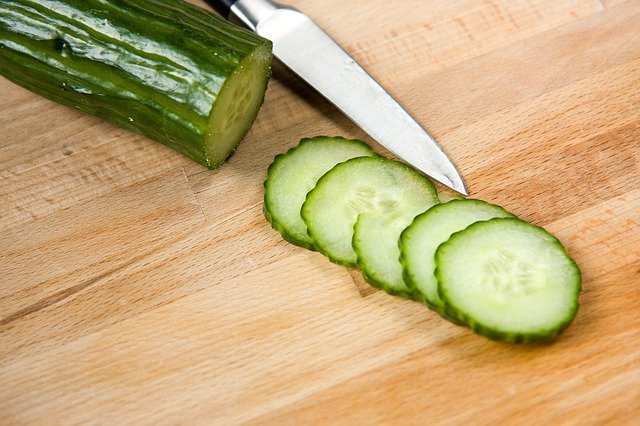 One of the most common facial treatments has to involve cucumbers. There is even a saying, "cool as a cucumber". When your skin is irritated or inflamed, cucumbers help immensely.
Cucumbers also help with moisture, as they are made mostly of water.
Cut thin cucumber slices, and then put them in the fridge for 15 minutes
Take the cucumber slices out of the fridge, and apply to the affected area
Leave for 15 minutes, and then rinse with cool water
SEE ALSO: Top 9 DIY Cucumber Face Masks For Radiant Skin
Carrots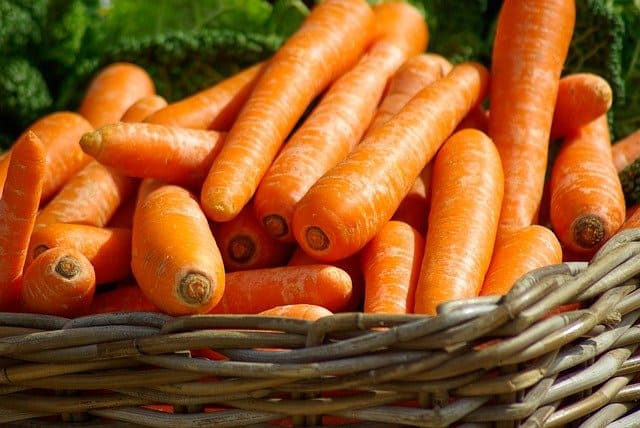 Carrots are best served when used on oily or normal skin. Rich in vitamin A, carrots work to provide hydration for your skin.
They can also help with slight brightening and lightening of the skin. If you have blemishes, acne scars, or dark spots, a carrot facial mask works like a charm.
Peel one medium-sized carrot
Steam the carrots until it is easily pierced, and then let it cool down. Mash the carrot, and then add a tablespoon of honey, and half a tablespoon of fresh lemon juice
Apply the mixture on your face and leave it to stay for 10 minutes. Rinse off with warm water
Eggs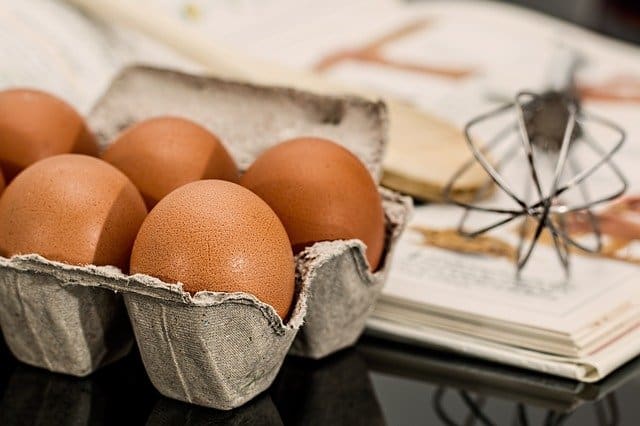 Because of their high-fat content, eggs should only be used on dry and flaky skin. That is for the yolk. The egg white works on oily skin, on the other hand.
Here are two masks depending on your skin type.
For dry skin, mash ¼ ripe avocado, 1 egg yolk, and 1 teaspoon of yogurt. Apply to face, leave for 15 minutes, and then rinse off with warm water
For oily skin, mix 1 teaspoon of fresh lemon juice and 1 egg white. Apply, leave for 15 minutes, and then wash off with warm water
Tea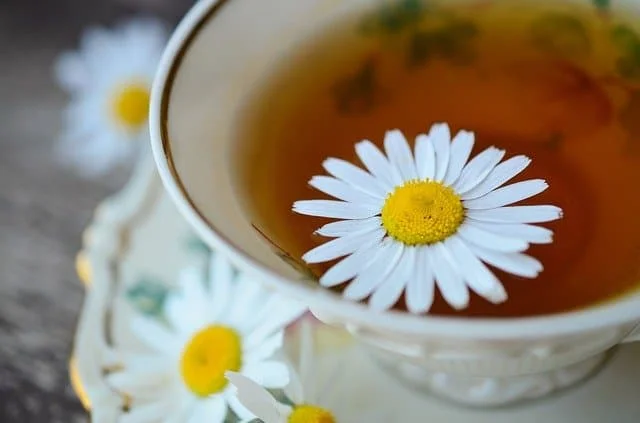 There are many herbal teas that work wonderfully as a face mask. This includes chamomile and lavender, but also mint teas.
All teas have anti-inflammatory and soothing properties. They are best used on tired skin, as they can help provide some refreshment.
Brew tea, let it cool down, and then apply the tea bags on your face. Or you can apply the tea using cotton pads