No matter whether you have a straight, curly, wavy, or kinky hair, you need to take care of it on a daily basis. And in the modern age we live, your hair is one of the biggest signs for self-confidence.
There is a reason why all hair product commercials feature a woman in her best outfit, and she oozes with confidence. Your hair can make or break your confidence.
Running from one meeting to another, to the kindergarten to pick up your kids, to a date, or anywhere else, the life of the 21st-century woman is as dynamic as they come. And in these times, simply washing your hair and using the same bun or ponytail you've used your entire life is not enough.
You need to change things on a daily basis. With that in mind, we will look at all the different hair types, and what your hair routine should look like.
For straight hair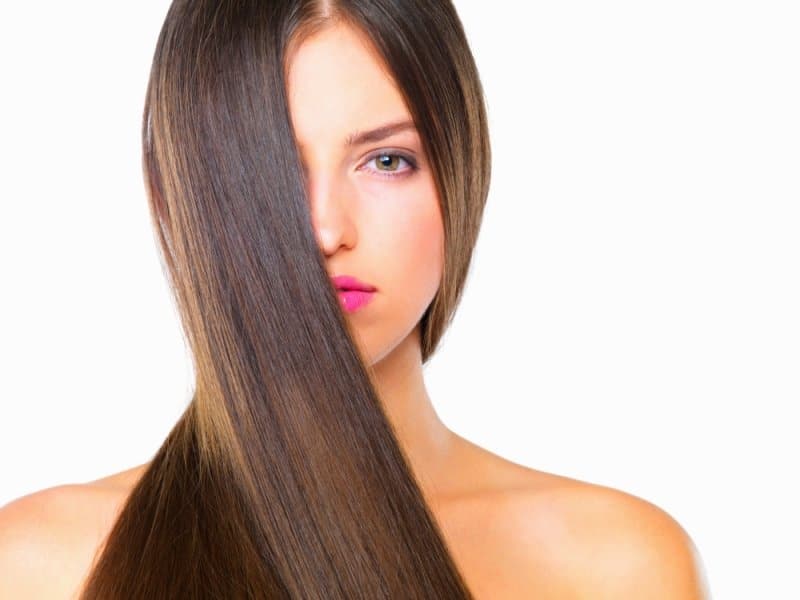 A lot of women think that having a straight hair does not require much of a daily hair care routine. The biggest misconception is that straight hair is low maintenance.
That is drastically wrong. Yes, your hair is easy to manage, but that doesn't mean you should skip taking care of it. When you have straight hair, the natural oils from your scalp travel down the complete length evenly.
The biggest problem with straight hair is that due to oils traveling down, they can make your hair look flat and greasy.
Washing routine tips
In order to keep greasiness and oiliness at minimum, use a sulfate-free shampoo
Do not wash your hair daily, even though it might feel oily
When you have straight hair, wash it once in 2 or 3 days
Hair care tips
The most important aspect in hair care for straight hair is constant conditioning. This will help you have a soft and smooth hair
Look for a conditioner infused with essential oils like argan oil, coconut, or jojoba that will additionally hydrate your hair
Do not apply conditioner on scalp and roots if you want to prevent greasiness. Apply the conditioner from the nape of your neck and pull it down till the ends
Styling tips
The best way to style your straight hair is to use volumizing mousse. Apply throughout your damp hair, and then air dry or blow dry it to add volume. Mousse will infuse new life to your straight hair looking flat and boring
If you want something else, use braids or ponytails through the day. If you use braid and ponytails, spritz some texturizing spray for texture and to make sure your hair holds through the day
Wavy hair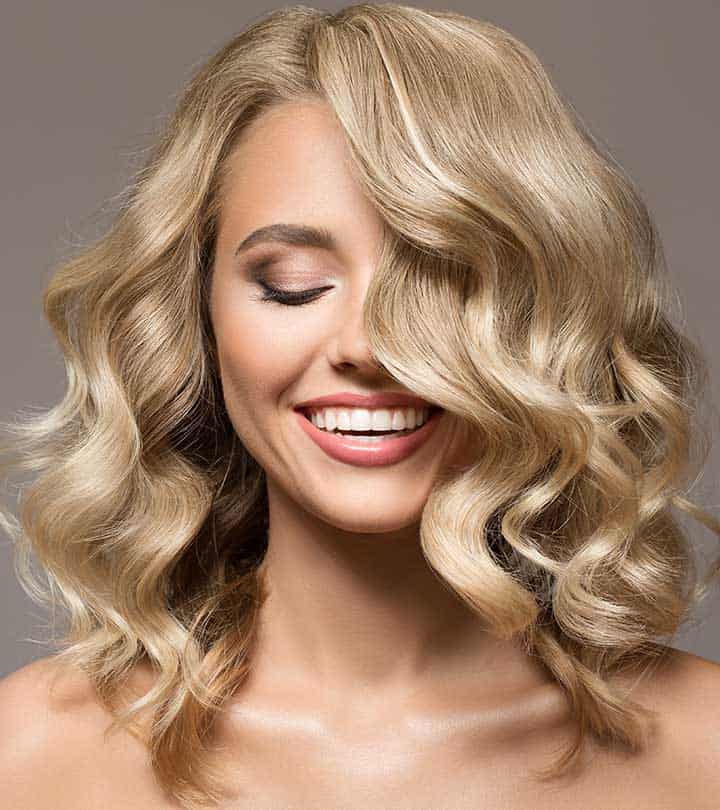 Probably one of the most difficult and challenging hairs to style. But it all depends on how much care you take of your wavy hair.
You need to design a special kind of tender treatment and loving for your wavy hair, as it can easily get greasy at the scalp.
Washing routine tips
Do not wash it too often, as you can dry it
Do not wait for long to wash it either, as it can cause increased hair fall
With that in mind, it is best to wash your wavy hair every 3 or 4 days to keep it healthy
Always dry with a microfiber towel to keep the frizz at bay
Hair care tips
If you want your waves to have more definition, condition your hair every time you wash it
Massage your hair with coconut oil or olive oil one hour before you wash it. You can also massage it and leave it overnight. This practice will nourish your hair from within
Prevent damage and split ends caused by harsh sun and wind by applying jojoba oil on the ends of the hair and leave it to stay overnight
Styling tips
Tie your hair up in braids before going to bed, and the next morning, enjoy the magic. The more braids you have, the tighter and more defined the waves will be in the morning
Hair scrunching is an essential part of your styling routine. The best way to do is to apply a bit of conditioner to your hair right after stepping out of the shower. Bend down, flip your hair forward, ball up your fists, and scrunch them up towards the scalp
Curly hair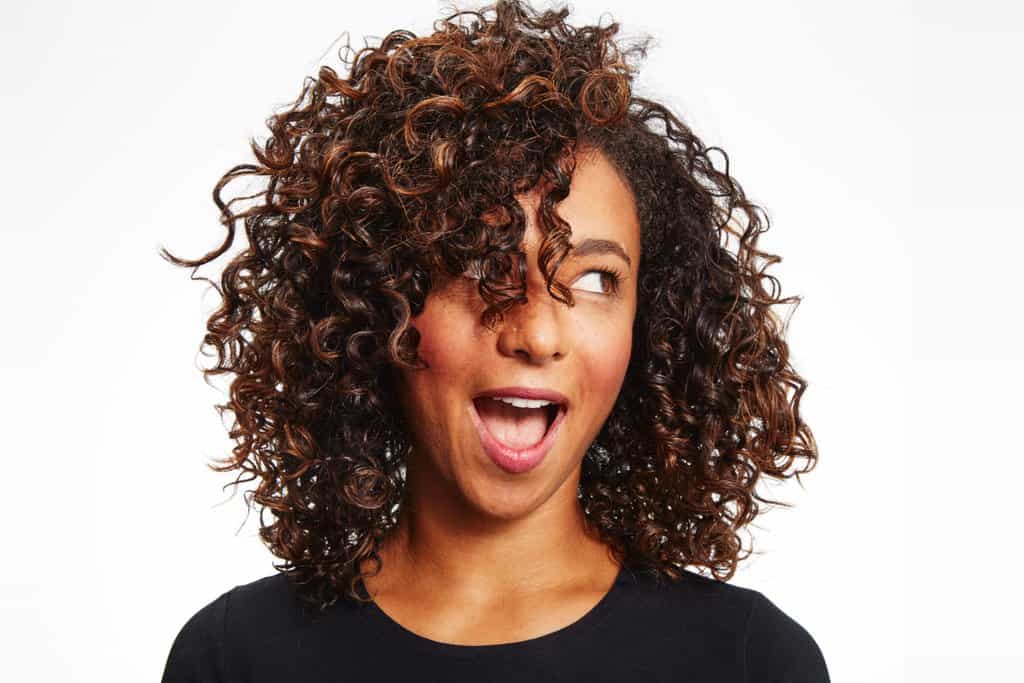 They say curly hair is fun, playful, and full of character. And that is all true. But there is also a downside of having curly hair.
It is extremely difficult to take proper care. Curly hair tends to get frizzy, dry and might lose the curl definition.
Washing routine tips
Curls act as an obstruction for the oils from the scalp to travel down the length of the hair, which is why curly hair gets dry. To prevent it, use mild sulfate-free shampoo to preserve the oils. Never use harsh shampoos
Wash your hair just two times per week to prevent the curls becoming dry and damaged
Wash your hair just with conditioner every alternate day to cleanse the hair from dirt without drying it out
Hair care tips
The more moisture you can put on your curly hair, the better. That makes conditioning an integral part of the routine
Use deep conditioner to hydrate your curls. Deep conditioners penetrate the hair shaft completely and nourish your hair from within
The best way to detangle your frizzy and fragile hair is to run a wide-toothed comb through the hair while you are in the shower and have conditioner in the hair
Styling tips
Your best friend is a diffuser attachment on the blow dryer, as it will ensure curls dry in a defined pattern
Apply a curl defining cream after you step out of the shower to add definition to your curls
After brushing your hair in the shower with conditioner on it, avoid brushing or combing afterwards
SEE ALSO: Top 5 Best Curling Irons For Beautiful Looking Waves
Kinky or Coily hair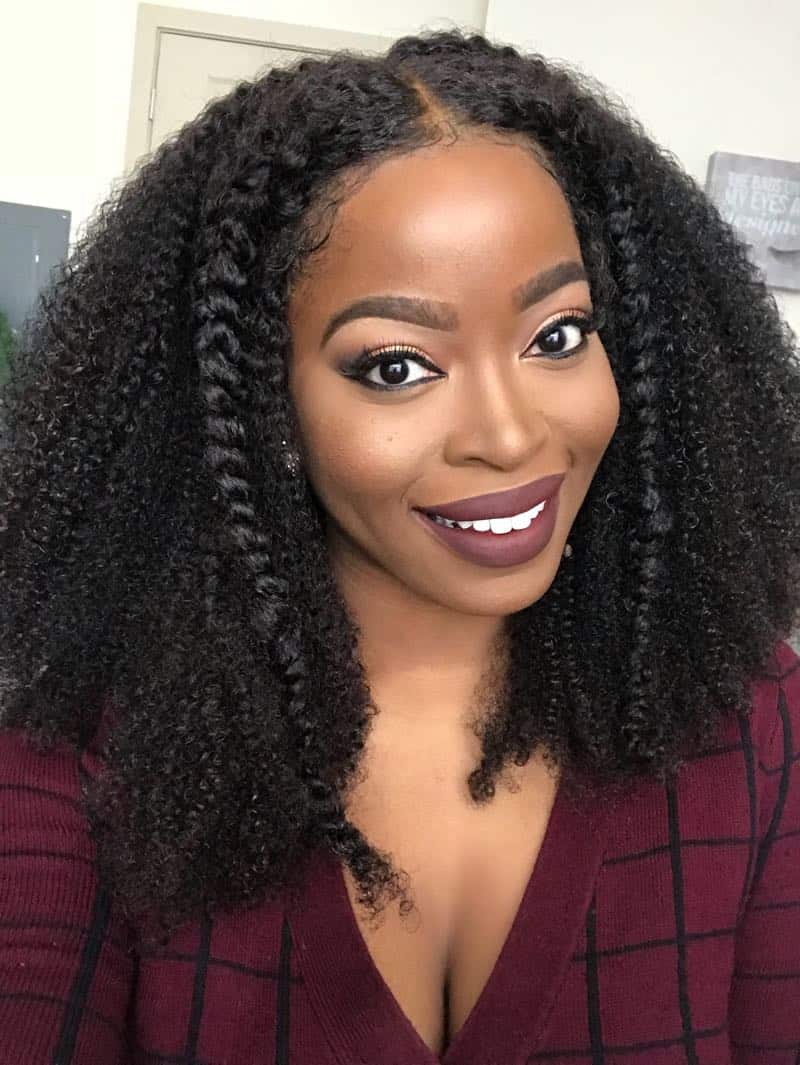 The main characteristic of this hair type is super tight curls that have tons of texture. Basically, the most fragile hair type.
Because of that, it can dry out easily. Again, the most important aspects of the routine are hydration and moisture.
Washing routine tips
Do not use shampoos that contain sulfates as they can completely destroy your texture
Limit washing to just one time per week
You can still wet your hair through the week to add much-needed moisture, but do not apply shampoo more than once per week
Hair care tips
Deep condition your hair at least once every two weeks to add moisture and nourishment from within
Mix up castor oil, water, and leave-in conditioner in a spray bottle, and then spritz onto your hair on a daily basis to keep your locks hydrated
Practice a hot oil treatment with coconut or olive oil 20 minutes before washing your hair for extra moisture
Buy a satin pillowcase for sleeping and put a satin scarf tied around your hair to prevent breakage and tangling
Styling tips
Same as with curly hair, the best time to detangle is while you are in the shower with conditioner on. Otherwise, detangling is painful when your hair is dry
Apply curl defining cream and leave-in conditioner to the tresses after stepping out of shower for more definition to the curls
The best protective styles for your curls are box braids, bantu knots, buns, cornrows, twists and much more
General Tips to follow
Trim your hair every couple of months to avoid split ends and to keep your tresses looking healthy
Avoid washing your hair on a daily basis, as it will strip of its natural oils
Do not tie your hair up in very tight buns, braids, or ponytails to prevent breakage
Wash your hair with lukewarm or cool water. Hot water will dry your hair and cause damage