When you think of beauty products, the first thing that comes to mind is that all products are created equal, but that is not the case. There is a wide variety of beauty products on the market, and most of them differ from one another in a myriad of fundamental ways. In this article, you'll learn what each of those differences means and how to choose the most suitable beauty products for your skin type, and for the best beauty guides and reviews check Beautists.com.
Only Use High-Quality Products
No matter what kind of skin you have, you should always buy high-quality cosmetics. Choosing quality ingredients ensures that even if you choose the wrong makeup for your skin, you will still be ok. Often, when purchasing cheap options, you will discover that they contain many unwanted things. Also, even when using the correct cosmetics, lower-quality cosmetics can damage your skin because of their ingredients.
Although you might think that the better options are more expensive, you can find great discounts if you shop around. Coupons are a fantastic way to get the best brands at more affordable prices, and these coupons allow you to save money on a wide range of brands for all types of skin. Coupons are great because you can try products before you decide to purchase them at full price. If you choose cosmetics this way, you can be assured that you will choose the right items for your skin.
How to Identify Your Real Skin Type
Skin types are identified by the number of oils it produces, its thickness, sensitivity to the sun, and other factors. Choosing the right skin type is crucial because it will help you find a product that will work for your skin type. There are a few different methods to identify your skin type. However you find out, you will be based in one of the following categories:
Dry skin: Characterized by tightness and flakiness. You should concentrate on moisturizer over all else.
Oily skin: If you have oily skin, you will be more prone to breakouts of acne. You will need products that have a mattifying effect and won't cause additional oil production.
Combination skin: This type is tricky because it has dry and oily patches. You will have to find several products that will address your skin issues.
Sensitive skin: You will need to be extremely cautious when choosing the correct product. If you don't choose wisely, you can cause severe damage to your skin.
Normal skin: Although it might seem like you are one of the lucky few, you must still practice caution. You should also opt for cosmetics that have an SPF rating to keep your skin looking great.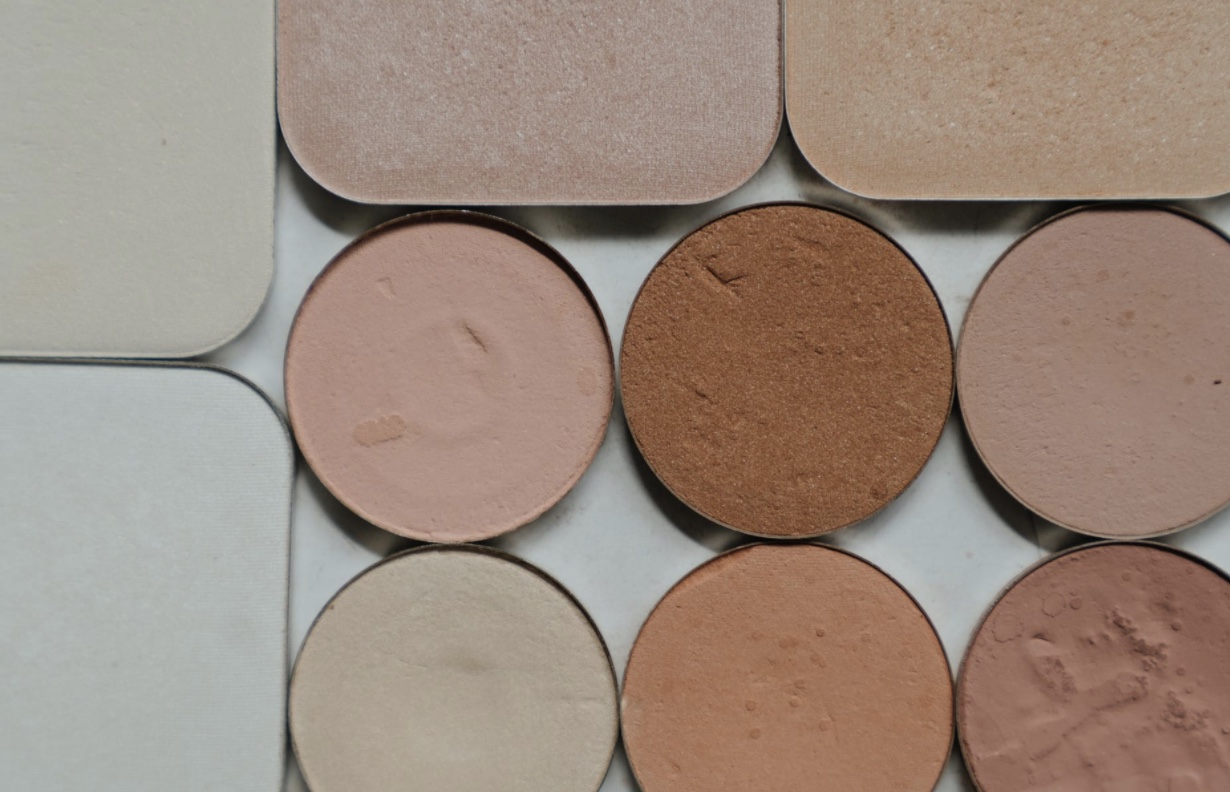 Your Skin Type: How to Pick the Right Products
Before you can be entirely sure that you are buying the perfect makeup items, you must find out what skin type you have. If you miss this step, you will be choosing blind and burn through a lot of money before finding the right product, not to mention the damage you could do to your skin. There are five different types of skin that most people will have.
Dry Skin
Dry skin is a condition that can manifest in various forms. Some people may experience it as itchy, tight, or flaky areas on the skin. The main symptom of dry skin is feeling tight after washing the face or hands. Moisturizing your skin is one of the most important things you can do for dry skin, and you have two choices in this regard. However, water-based moisturizers are always better for dry skin. They provide a protective barrier because they are not as heavy or oily as other types of moisturizers. You should avoid Oil-based moisturizers because they can clog pores and make them look worse, while water-based moisturizers have a soothing effect on the skin.
Ingredients To Look Out For
Combination Skin
Combination skin is a skin type that has an uneven appearance and is characterized by dry patches and oily patches. An imbalance in the production of oil and moisture can cause combination skin. The secret to this skin type is finding the right balance of products for your skin to maintain its moisture and oil production. This skin type should be moisturized twice a day, once in the morning and once at night. This will keep your face from overproducing oil or drying out.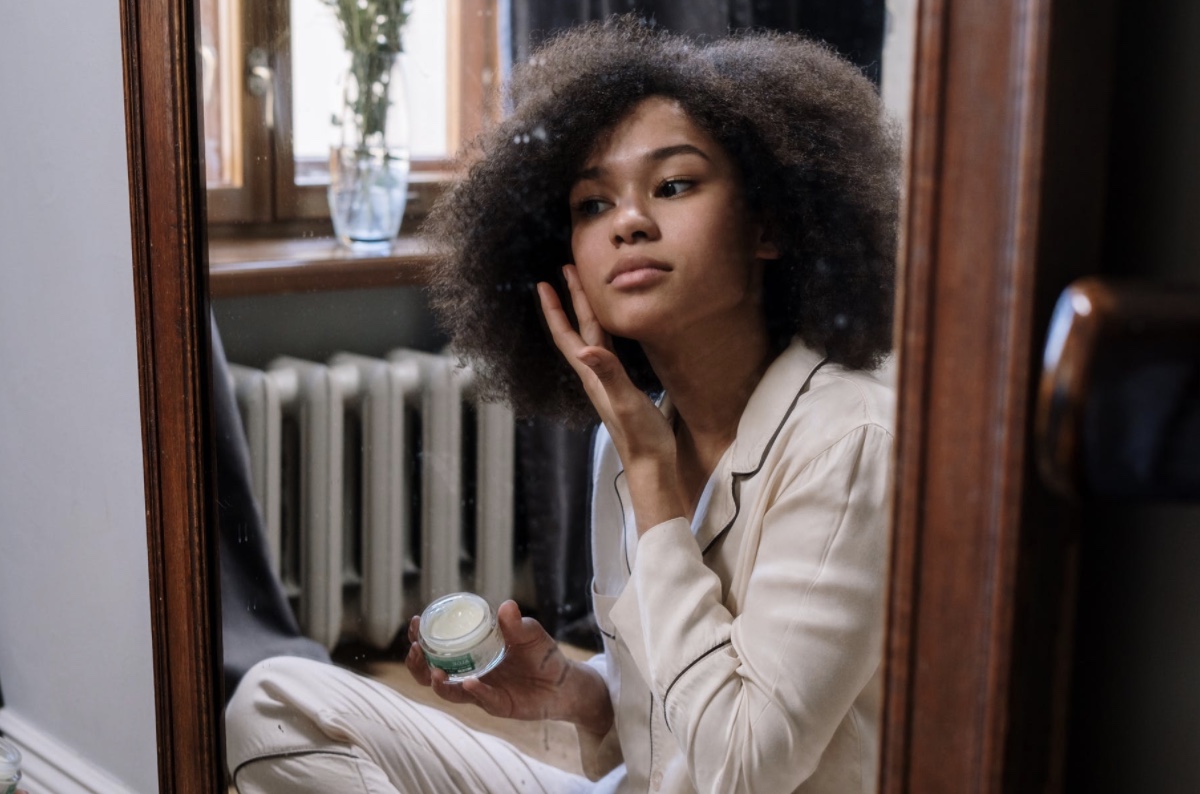 Ingredients To Look Out For
Vitamin C
Hyaluronic acid
Signal peptides
Sensitive Skin
Sensitive skin can be caused by many factors such as genetics, environment, diet, and topical products. The most common cause of sensitive skin is an allergic reaction to a product you are using. It is imperative to take care of sensitive skin because you will be prone to a number of issues such as eczema and rosacea. It is most beneficial to choose products that will not irritate, dry, or cause breakouts.
Ingredients To Look Out For
Aloe vera
Oatmeal
Shea butter
Normal Skin
Being able to maintain healthy skin is the most critical aspect of having normal skin. The best cleanser to use is one that is gentle, massaged into the skin, and rinsed off with lukewarm water. Choose an exfoliator with natural ingredients the next time you use one rather than one with microbeads. No matter what skin you have, moisturizing is necessary, even if you are blessed with "normal skin." Utilize an SPF-15 product during the day. The nighttime may be the time to opt for a lipid-rich product.
Ingredients To Look Out For
Dimethicone
Algae Extract
Panthenol
Sodium Hyaluronate
Glycolic Acid
Oily Skin
People with oily skin should only use makeup that is specifically designed for their skin type. Oily skin usually refers to having excess oil on the skin, and it is a common and natural occurrence for most people. This extra oil can lead to clogged pores and acne if not addressed. The best way to eliminate oily skin is by using a cleanser to remove dirt and sebum from your face while also removing excess oils.
Ingredients To Look Out For
Alpha hydroxy acids
Benzoyl peroxide
Hyaluronic acid
It's important to remember that skincare is a long-term process. It's not something you want to slap on for a few days and then forget about it. It's not something you want to do half-heartedly or without paying attention to detail. The key to skincare is to be consistent with your daily, weekly, or monthly routine. That way, you'll see your skin improve over time.