When humidity drops, following the same skin care routine will not work.
The skin on your face may dry out.
And without a change, the dry air will make your fine lines and wrinkles that much more noticeable.
The worst part is that dry skin can itch, and irritate you even more.
With that in mind, how to get rid of dry skin on face?
Well, there are a couple of tips for changes to your lifestyle, but also face masks that can help you.
Tips from the dermatologist
Speaking of tips for how to get rid of dry skin on face, here are a couple of quick changes you can make.
And they are approved by professionals:
Limit your time in the shower or bath to 5 to 10 minutes
Use warm water rather hot water in the shower
Apply enough cleanser to remove dirt and oil
Apply moisturizer after washing to trap the moisture in your skin
Use an ointment or cream rather a lotion, as they are more effective and less irritating than lotions. Examples include shea butter, jojoba oil, and olive oil
You can carry a non-greasy hand cream with you, and apply it after each hand washing to relieve dry skin
Choose non-irritating clothes
Avoid sitting in front of an open flame or other heat sources that will dry your skin
Add moisture to the air via a humidifier
Causes of dry skin on the face
Harsh chemical filled face soaps and cleansers
One of the most common causes is overuse of harsh chemical filled face soaps and cleansers. Soap removes natural oils from the skin, causing your skin to be drier than before.
The more oil you remove, the dryer your skin is.
Cold temperature and low humidity
In the winter months, dry skin is normal.
The humidity level outside drops and the air is cold and dry.
This causes the water in your skin to evaporate more quickly, and that results in your skin feeling dry and tight.
The end result is your skin looks flaky.
Taking hot showers
When you shower with hot water, the water strips off the natural oils of your skin.
Heat is the number one enemy to moisturize and hydration.
Hot water can easily make your skin look dry and rough.
And as mentioned in our tips section, one of the ways to get rid of dry skin is to shower with warm, but not hot water.
Using a wrong moisturizer
One of the biggest misconceptions in the beauty industry is that there is an "all skin types" product.
Yes, that might work for some products.
But generally speaking, you need a moisturizer for a different skin type.
And even more important, a different moisturizer for a different weather.
When it is hot in the summer, you want a light formula.
But when the winter comes around, you need a moisturizer that provides more hydration.
Dehydration
When your skin is dehydrated, it will make up for the missing water by creating more oil.
This will result in breakouts, dry patches, and irritation of your skin.
It might sound strange, but your skin can be oily and dry at the same time.
Drink a lot of water to keep your skin hydrated at all times.
Top 5 Face Masks for Dry Skin
We said at the beginning that the best way for how to get rid of dry skin on the face is by applying a hydrating face mask.
Here are a couple ideas you can try.
Almond Face Mask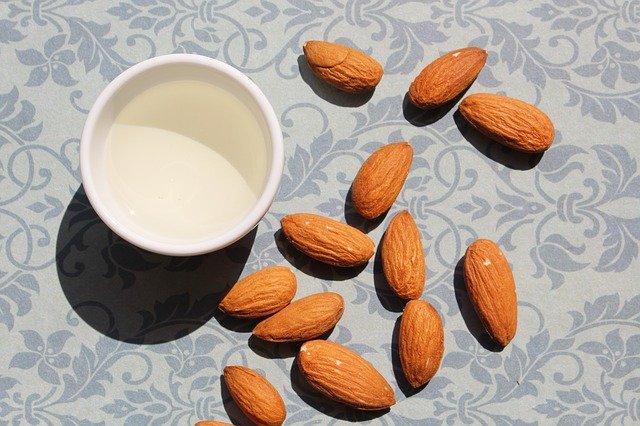 Almond is rich in vitamin E and vitamin A, both of which are effective ways to get flawless skin.
Almond is even great for sensitive skin.
The oil will deeply hydrate your skin, and it is easy for your body to absorb.
This mask also contains carrot seed oil, which is high in antioxidants, providing you with anti-aging properties.
The mask will also protect your skin from environmental pollutants, sun rays, and other factors that can damage your facial skin.
Here are the ingredients:
1 tablespoon sweet almond oil
½ tablespoon of carrot seed oil
Instructions:
Using a fennel, add the oils to a dark colored glass bottle
Mix well, and then apply to your face as a serum two times per day
Always apply the serum after cleansing your face, and follow it up with a moisturizer
Cucumber Face Mask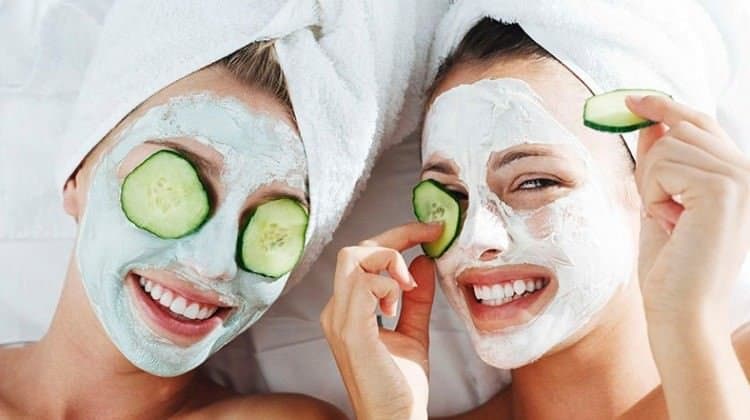 You've seen it in movies and TV shows, cucumber is one of the best things to put it on your face.
Cucumber is a vegetable made mostly of water, and it can help you hydrate your skin.
Consuming cucumbers will hydrate your body from the inside, but you can also use it topically.
In the same time, cucumber provides a lot of healthy nutrients that will replenish and nourish your skin.
And if you need an anti-acne treatment, this mask will do that as well.
Ingredients:
1 tablespoon of fresh cucumber paste
½ tablespoon of olive oil
Instructions:
Cut a few pieces of cucumber and turn it into a fine paste using a mixer
Add olive oil, and mix the ingredients well. Cleanse your face, and then apply the mask
Wait for 30 minutes, and then rinse with lukewarm water
Turmeric mask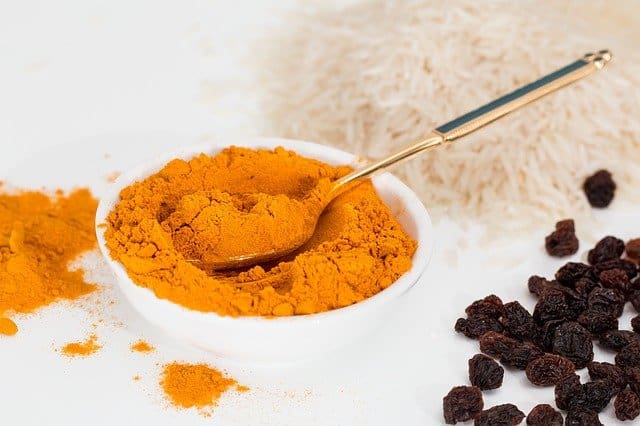 Turmeric is a "magic" spice that has been gaining popularity in the Western World for the past couple of years.
The spice will help you treat dry skin, but also oily skin as it moisturizes and softens the skin.
Turmeric is rich in potassium, a mineral essential for dry skin.
But it also contains vitamin C, a mineral that will lighten dark spots on your skin and make your skin look firm by supporting collagen production.
Ingredients:
1 tablespoon full-fat yogurt
½ tablespoon wild turmeric powder
Instructions:
Mix the ingredients to form a paste
Cleanse your face, and then apply the mask
Wait for the mask to work for 15 minutes, and then wipe off with clean and damp cotton cloth
Follow up with a moisturizer, and repeat the process 3 times per week
Aloe Vera mask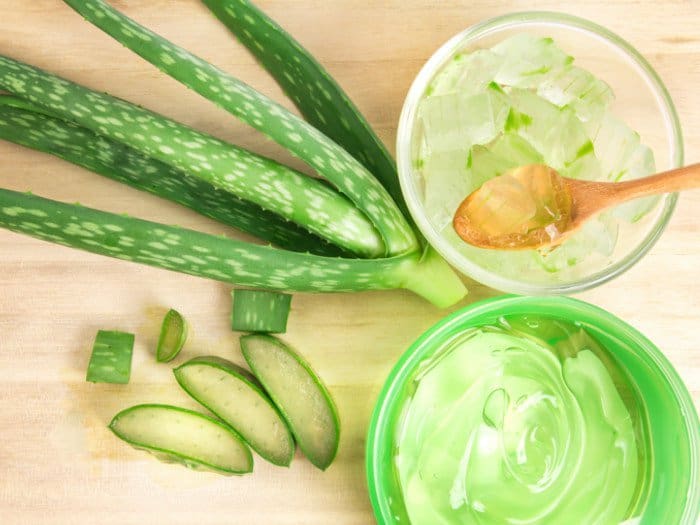 If you are looking for an ingredient that is great for the skin, it is aloe vera.
Check any products at the drugstore, and you will see aloe vera in them.
Rich in vitamin A, C, and E, aloe vera provides antioxidant properties to the skin, limits the production of free radicals, and takes care of signs of aging.
Ingredients:
½ tablespoon vitamin E oil
1 tablespoon pure and organic aloe vera gel
Instructions:
Take aloe vera from a plant, and then mix it with vitamin E oil
Cleanse your face, and apply the mask under your eyes
Keep it for 30 to 40 minutes, as the mask dries on your face
Follow up with a 5-minute massage, and then wipe off the mask with a clean and damp cotton cloth
Repeat it daily. You can also make it an overnight mask, but apply 30 minutes before going to bed and rinse in the morning
Honey mask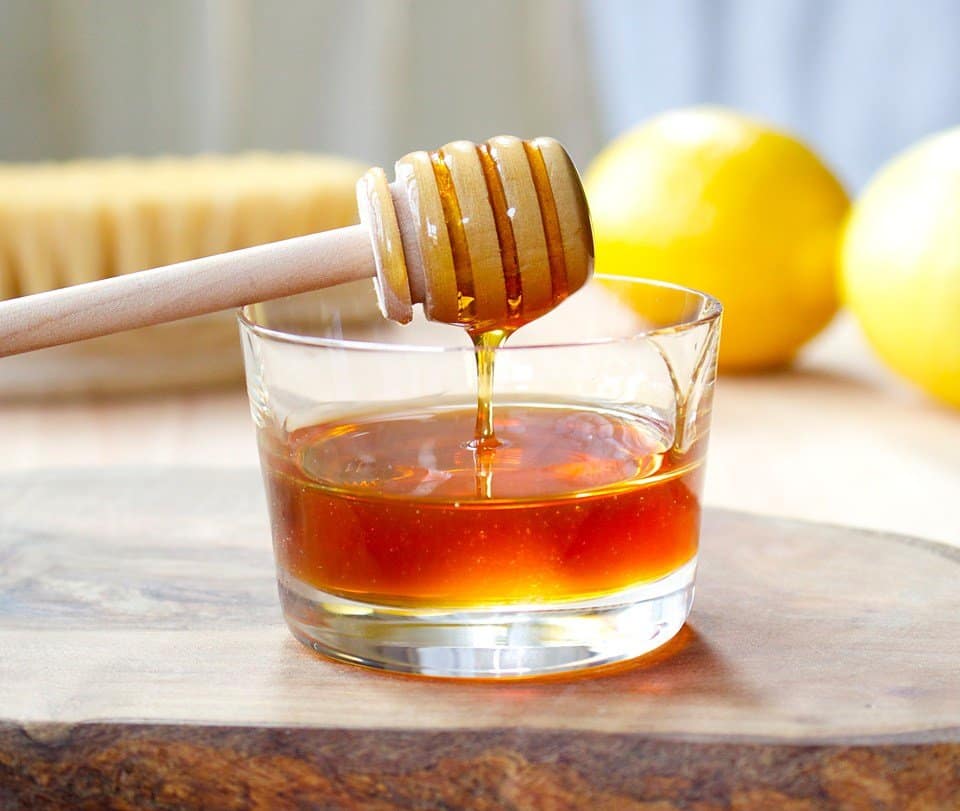 Honey is one of the best things you can put on your face.
It has antimicrobial properties but also helps you hydrate, clarify, and nourish your skin.
As a result, honey keeps your pores clear and clean.
As an addition, you also get vitamin E oil in this mask, which will help with anti-aging and dryness.
Warning: if you have oily skin and you are prone to acne breakouts, do not use this mask as vitamin E can make matters worse.
Ingredients:
½ tablespoon of raw honey
½ tablespoon vitamin E oil
Instructions:
Mix the two ingredients and apply to cleansed face
Wait for the mask to dry for 30 minutes, and then gently massage for an additional 5 minutes
Wipe off with clean and damp cotton cloth