In the past few years, wavy hair has become one of the hottest and most popular trends in hair styling. And it is all thanks to celebrities like Blake Lively and Chrissy Teigen.
They have adorable waves, and women all over the world want to copy them. But how to make your hair wavy?
The idea of mastering those perfectly loose curls doesn't sound easy, right?
Well, do not worry, if you love effortless, flowing, and beachy waves, we've got you covered with a couple of techniques.
Method 1 – Using a curling iron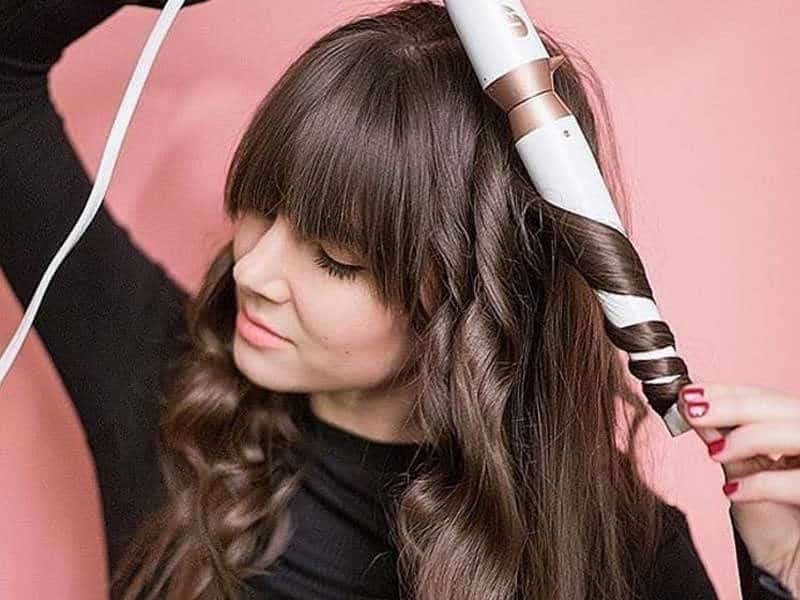 A curling iron is probably the most common way for getting waves.
Here is a step by step guide how to get them.
Start by applying a volumizing product on a heat protectant on your damp hair. It is better to start with a wet hair, as it helps make your waves appear smoother
Part your hair as per your preference. Blow dry it straight using a round brush. If you have naturally straight hair, you can skip the blow dryer. Always hold the brush horizontally and parallel to the floor. Work in small sections, starting at 1 side of your head, and finishing at the other. Make sure the sections are shorter than the brush. They depend on the thickness of your hair. The thicker your hair, the thinner the sections should be. For those of you who want to add volume, blow dry your hair upwards at the roots
Now it is time to apply curling iron. Hold the curling iron vertically. Use a 1 inches curling iron. Wrap thin sections around the rod, alternating as you work around the head. Wrap 1 section towards your face, and another away to give your waves a more natural look
Grab a brush or a comb and comb your hair to separate your waves. If you use brush, the waves will loosen and soften up. If you use comb or fingers, the waves will retain their shape
Finish off with hairspray to set the style. If you want more volume, mist some dry shampoo
Method 2 – Get waves without using heat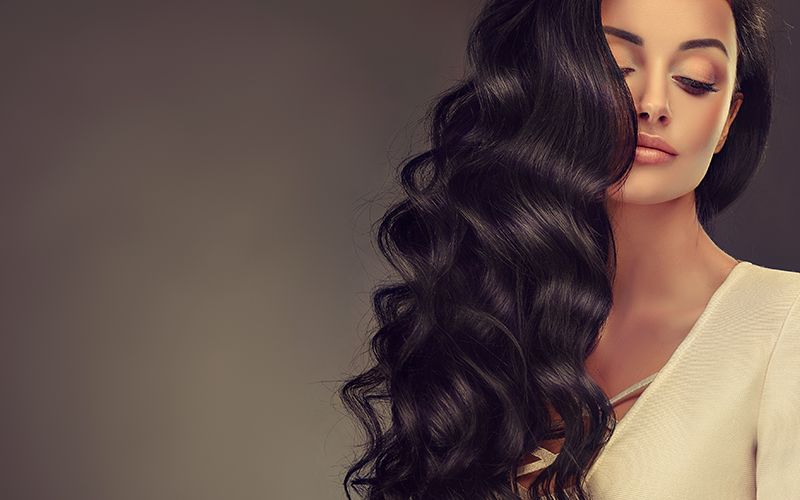 Some women prefer to avoid using heat in order to prevent hair damage. If that is the case, we have a method you can use.
Start by dampening your hair, and then part it down the middle. You can dampen your hair using a spray bottle, or taking a quick shower
Choose a side you want to start. It can be either one, left or right. Gather a section of hair from the front of your head, and split it in half. The section should be at least two times the width of your index finger
Twist each section downwards individually first to create 2 ropes, and then twist them together by bringing the outermost section over the inner section. It is like creating a rope braid
Gather long and vertical section, spanning from your part down to your hairline, and add it to the outer rope. This step is similar to French Braiding
Twist the two ropes together. It is like French braiding, but you are adding hair to the bottom/outer section. Keep adding sections, and then twisting the rope over the inner rope. Once you reach your nape, you are done. Gather the hair you were working into a pigtail
Twist the rest of your hair into a bun
Repeat the process on the other side of your hair, and finish it into a bun. Secure the bun with a second hair tie. At this point, all of your hair should be gathered into buns
Let the hair dry completely. You should wait between 6 and 8 hours. Ideally, you should leave it overnight
Undo buns and braids, working 1 bun and braid at a time
Using your fingers, comb your hair, and then set it with a hairspray
Method 3 – Braids for Waves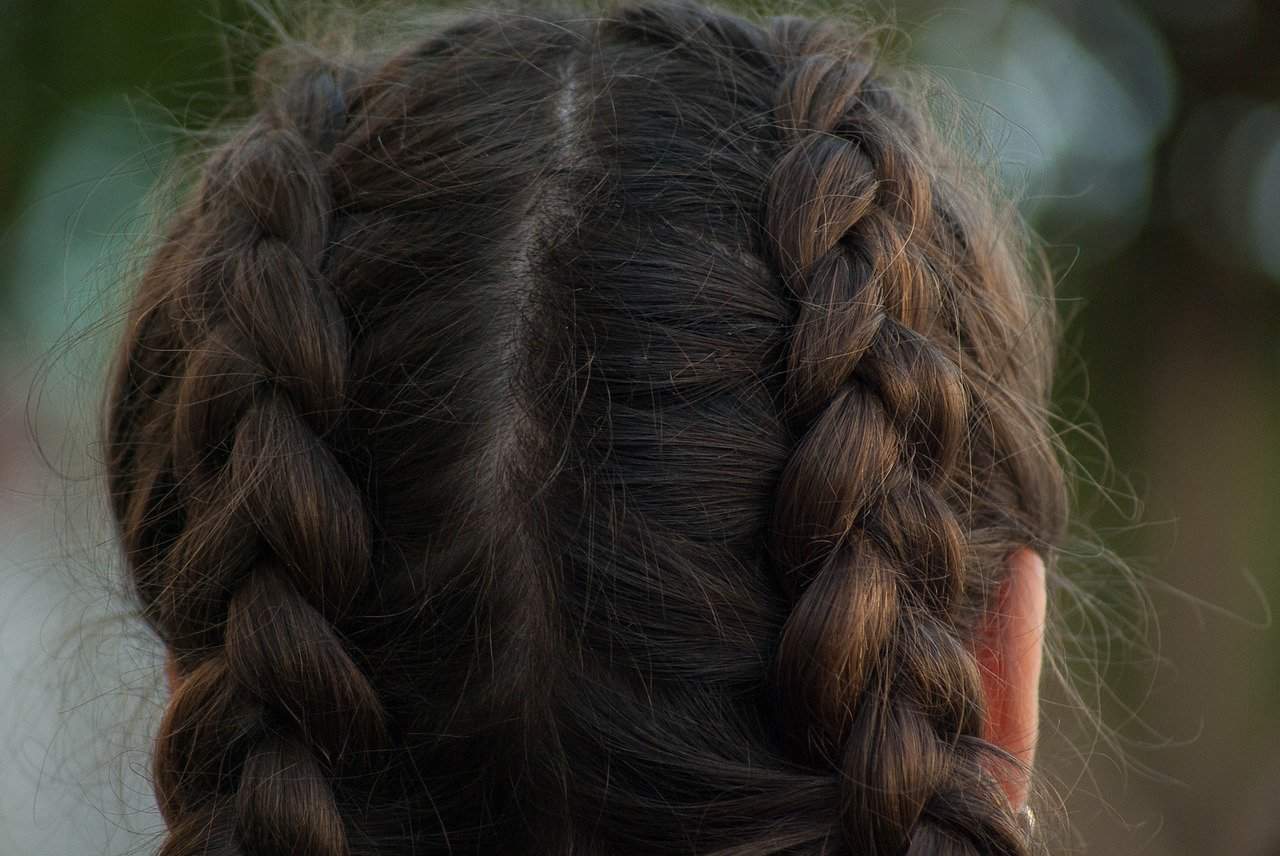 We looked at how you can use braids and buns for getting wavy hair. But you can also do it just with braids.
Here is a quick guide.
Divide the hair into sections. Make sure your hair is wet before dividing it. You can choose the size of braids depending on what you like to achieve. The bigger the braid is, the less wavy your hair will be
Braid one section at a time. Take one section, and then divide it into 3 equal parts. Hold left section in left hand, right in right hand, and the middle section between 2 fingers of your dominant hand. Cross the over the middle strand. Repeat until the whole section has formed a braid
Secure the braid with a wide elastic brand or butterfly clip. Make sure it is secure enough to survive sleeping on it
Braid the rest of your hair. Repeat the above process for each section of hair. Remember, only braided sections will be wavy at the end
Dry your hair completely. You can use a blow-dryer if you do not mind heat, or sleep on your braids overnight
After your hair is completely dry, undo the braids. Carefully unbraid them to release the waves. Run your fingers through your hair gently to separate the strands. Finish off with some hairspray to set your hair
Method 4 – The Scarf Technique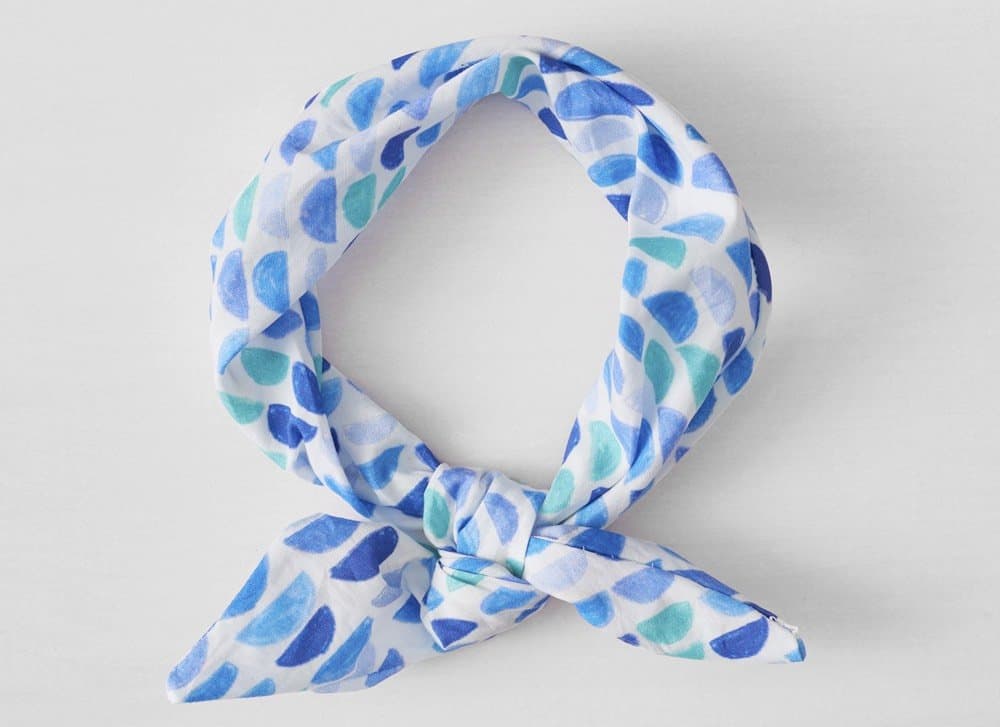 This is a method you can use to have chic hair while you are waiting for your waves to come out. You can actually go out with the scarf on you.
Here is the guide.
Spritz on texturing spray over damp hair, and then tie a hair elastic a couple of inches above the ends of your hair. Tie a knot at the center point of your scarf
Hold the scarf behind the head, and then flip the end of your ponytail over it. Start rolling the scarf towards the head. In the same time, wrap your hair around it
Once you reach the roots of your hair, tie the end of the scarf at the top of the head
Sleep with the wrapped hair overnight, and then remove it in the morning to enjoy your curls
Method 5 – Twisted Crown Technique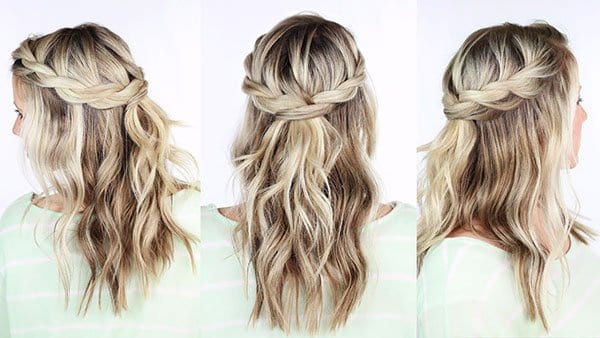 You can use this method as well to have perfectly styled hair while your waves are in the process of making. Basically, you will wear a crown on top of your head.
Start by damping your hair, and then part it down the middle and divide into two sections. You want one section at each side
Twist the hair on your left, right until the very ends
Place the twisted hair across the crown of your head, and then pin it behind your right ear
Insert bobby pins to secure the twisted hair
Repeat on the other side
Keep the crown twist overnight. In the morning, spritz some light hold hairspray before unraveling. Shake it to get your waves