Several years ago, Kim Kardashian was nobody. She began her "career" as a friend and stylist of Paris Hilton. But everything changed when a sex tape leaked in 2007. Quickly after, she went from reality TV star to beauty and entertainment mogul.
Nowadays, she has a net worth of more than $350 million. An American media personality, businesswoman, socialite, model, and actress, Kim Kardashian is mostly known for her booty, but her hairstyles are worth a look as well.
Her hairstyles are on a constant roller coaster ride of style. She goes from a sleek black bun, to hairdo, to bangs, and to everything else in a matter of days.
Sometimes, it gets hard to keep up with the Kardashians. But we have gathered some of the best hair looks of Kim, and we give you so that you can find an elegant hairstyle worn by celebrities.
1. Long Straight Hair With Soft Small Waves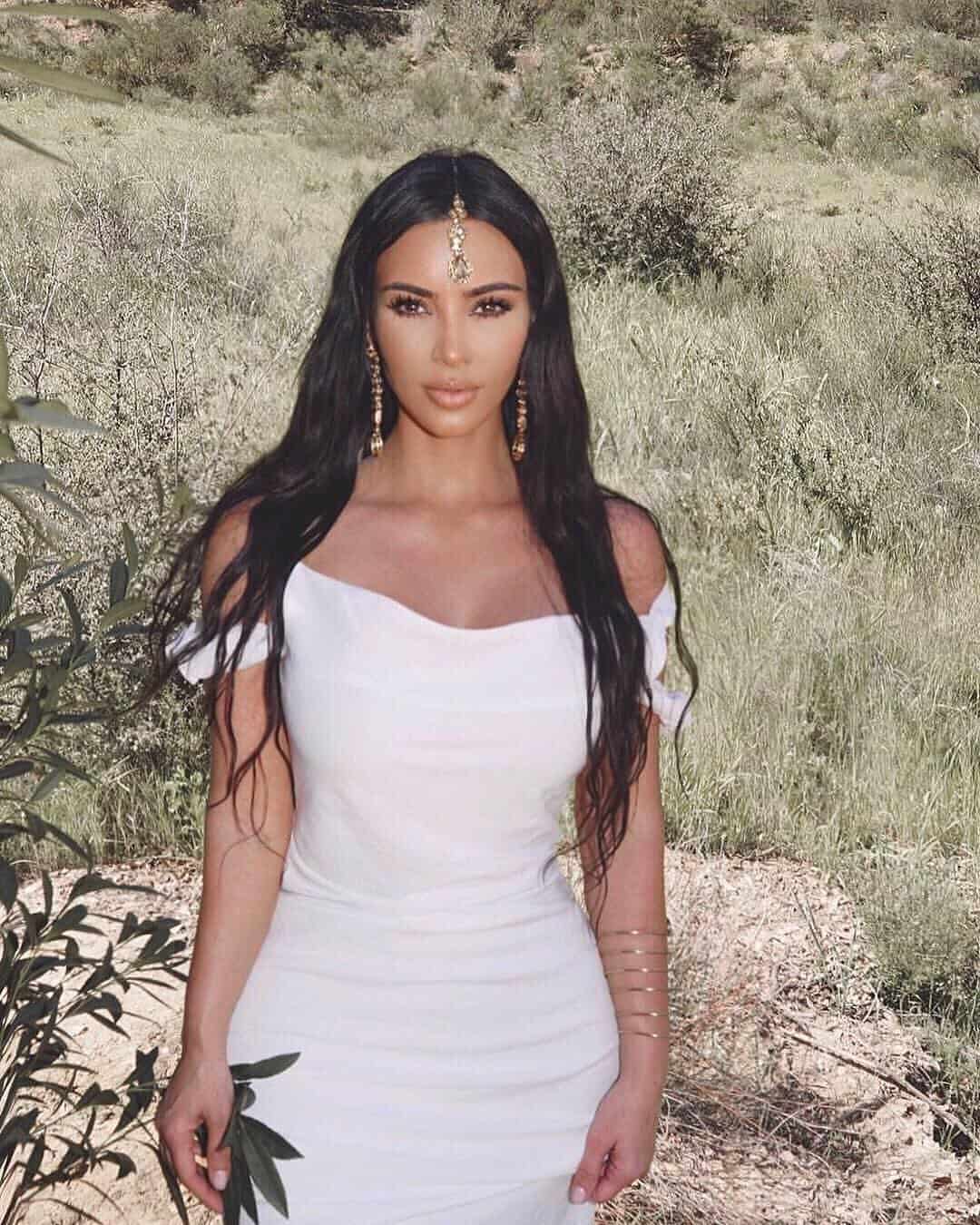 We start off with a classic Kim hairstyle. She loves to wear her hair straight, with some curls at the ends. This way, you get an elegant hairstyle, but with just a tiny bit of twist and playfulness.
2. Medium Length Dark Blonde Ombre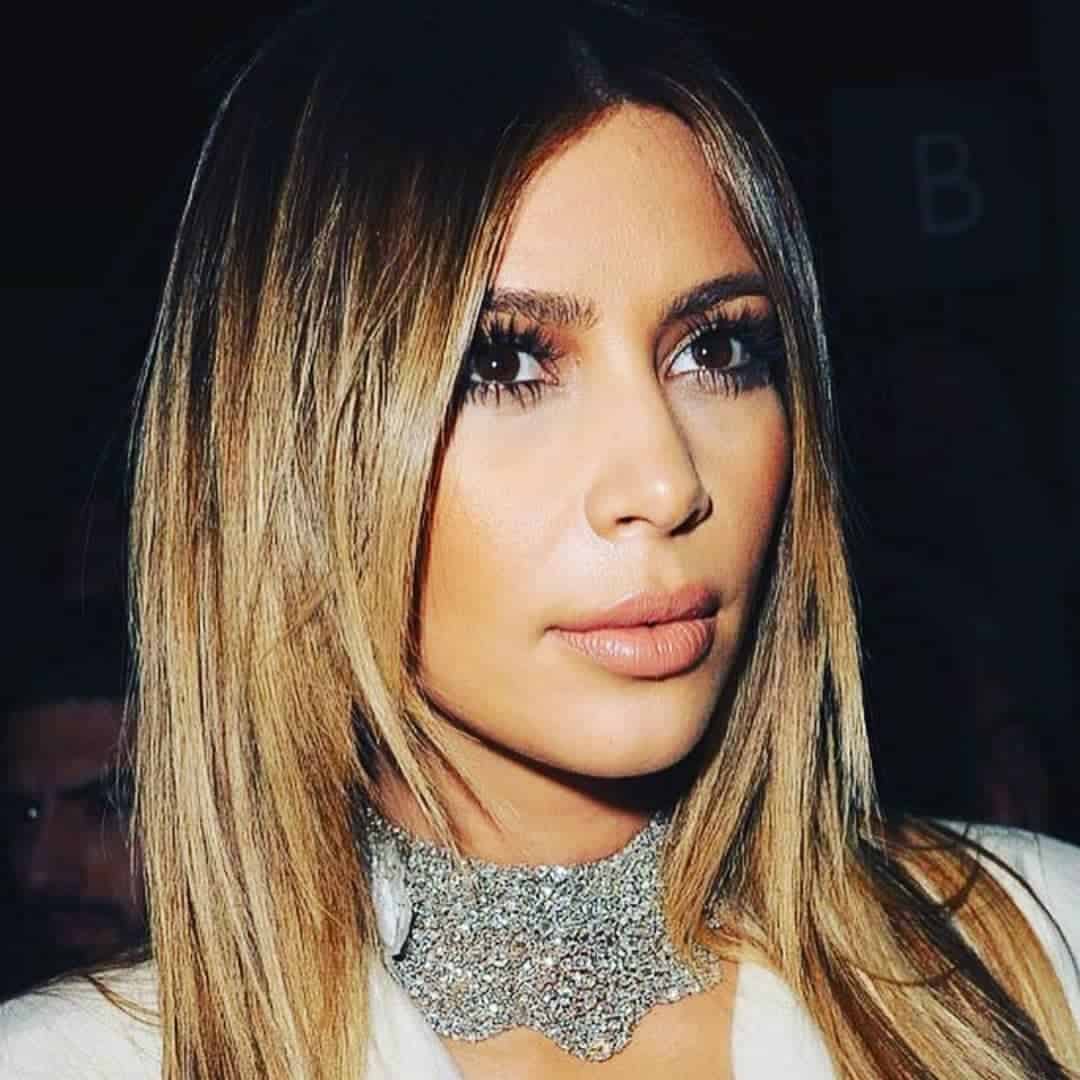 As a socialite and celebrity, Kim has to try everything that is trending and new at the moment. So, with that in mind,  she had to try the ombre when it was at the height of its popularity. And Kim is a great example how blonde can work on even black hair.
3. Top Ponytail In Soft Curls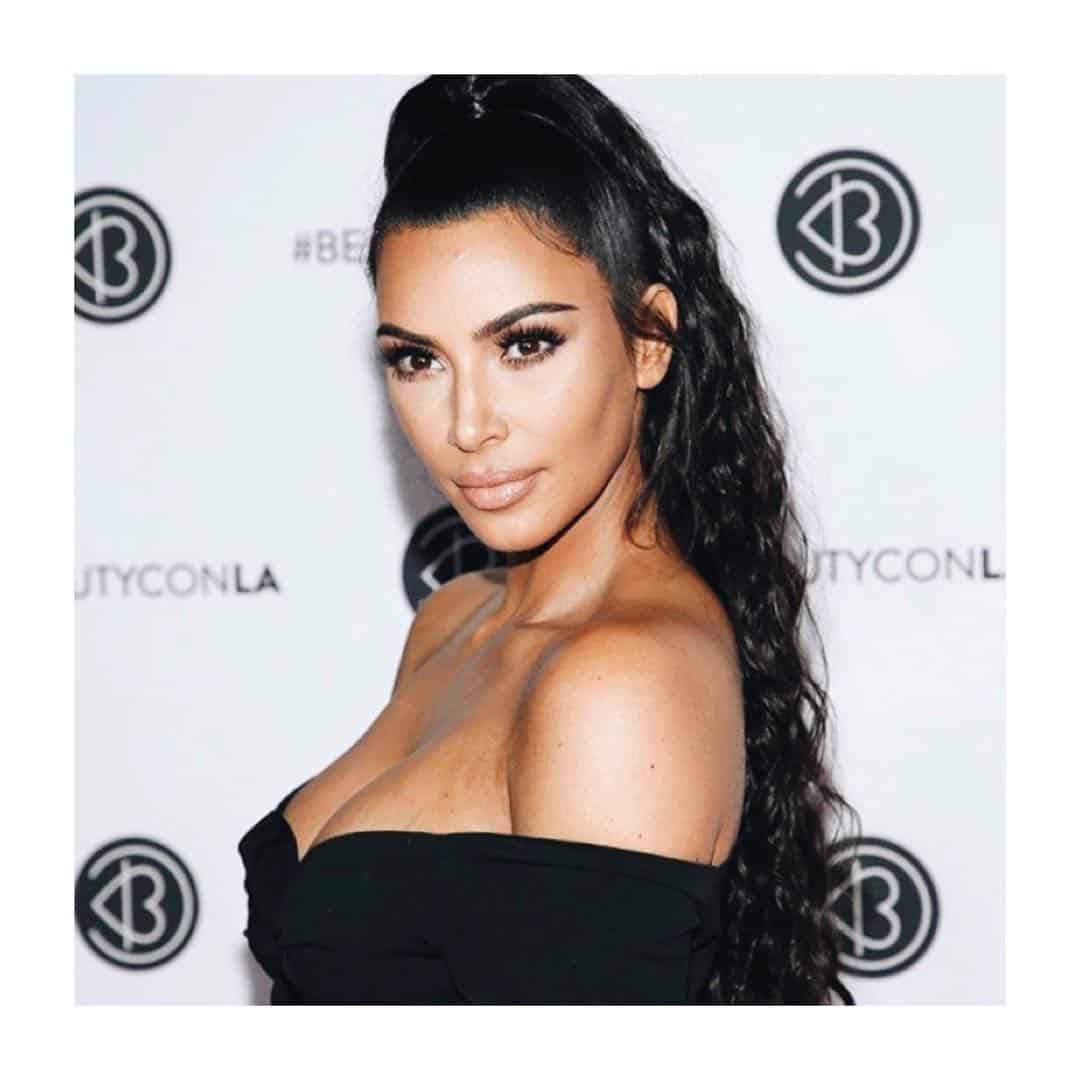 We mentioned at the beginning that Kim can go from an elegant to casual hairstyle in a matter of seconds. When she wants to keep things simple, Kimmy goes for a ponytail. In addition to keeping her face clean off hair, she also uses this hairstyle to keep her cleavage clean. The curls in the ponytail are just plus.
4. Fishtail Pigtails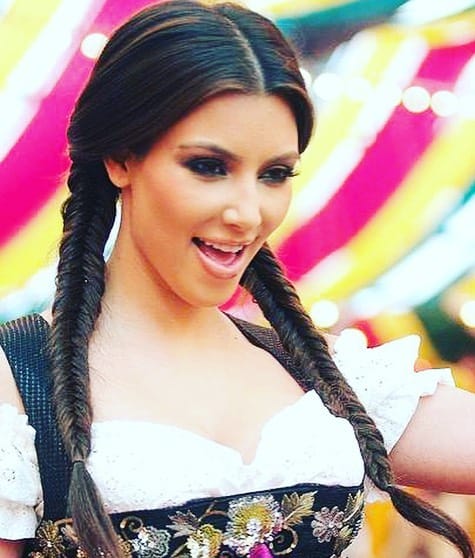 Inspired by Oktoberfest, Kim throws off a classic German look. Truth be told, any look will be perfect for her. After all, she has the signature big boobs to go along with the dress and the hairstyle as well.
5. Half-Up Puff On Long Black Hair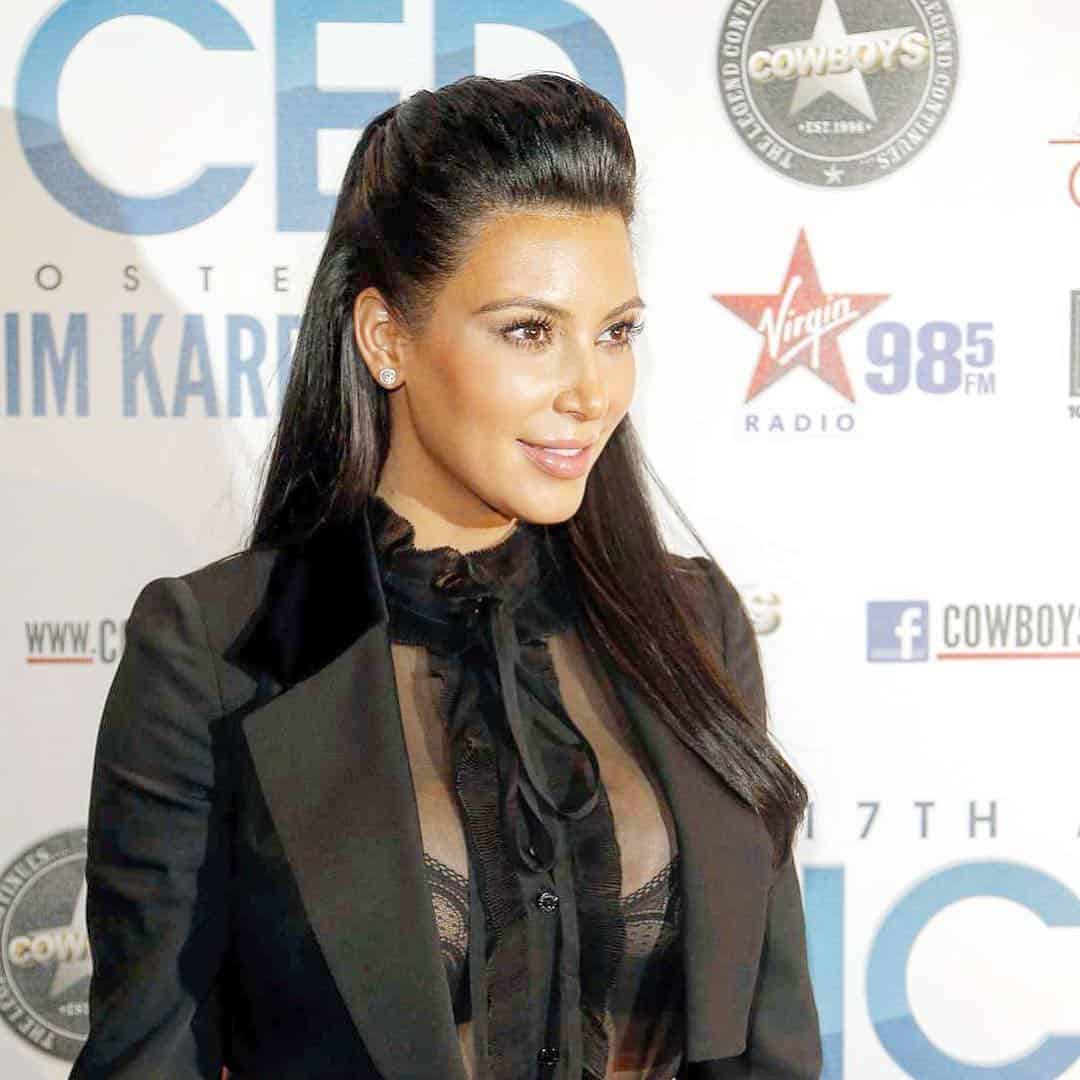 This hairstyle might look like something a school girl would wear. But the reality is that the half up hairstyle is looking more modern than ever. And you can wear it no matter of your hair's length. Yes, it works best on long hair, but you can wear on medium hair as well.
6. Short Elegant Side Parted With Bangs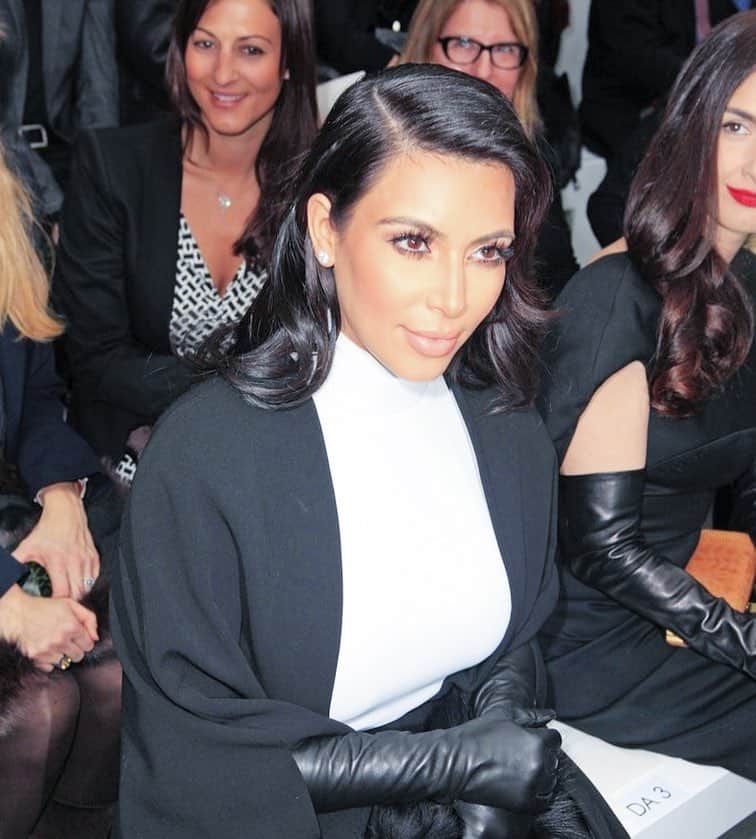 Even Kim Kardashian wears bangs every now and then. But she has a different take on bangs. She likes the side bangs, which flatten her face and give her a soft, relaxed, but also elegant look. And she is a living proof that bangs can be a red carpet event hairstyle.
7. Shoulder Length Pink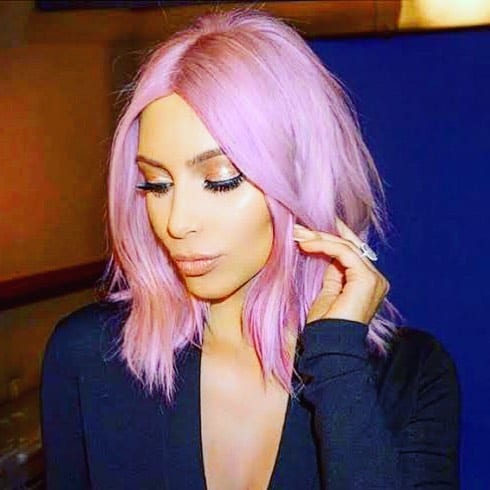 One thing Kimmy rarely experiments with is hair color. Truth be told, you can see her mostly with her signature dark black hair. But every now and then, even K loves to try a different hair color. Pink is something unconventional for her.
8. Two Side Cornrows With Long French Braid Pigtails On Platinum Blonde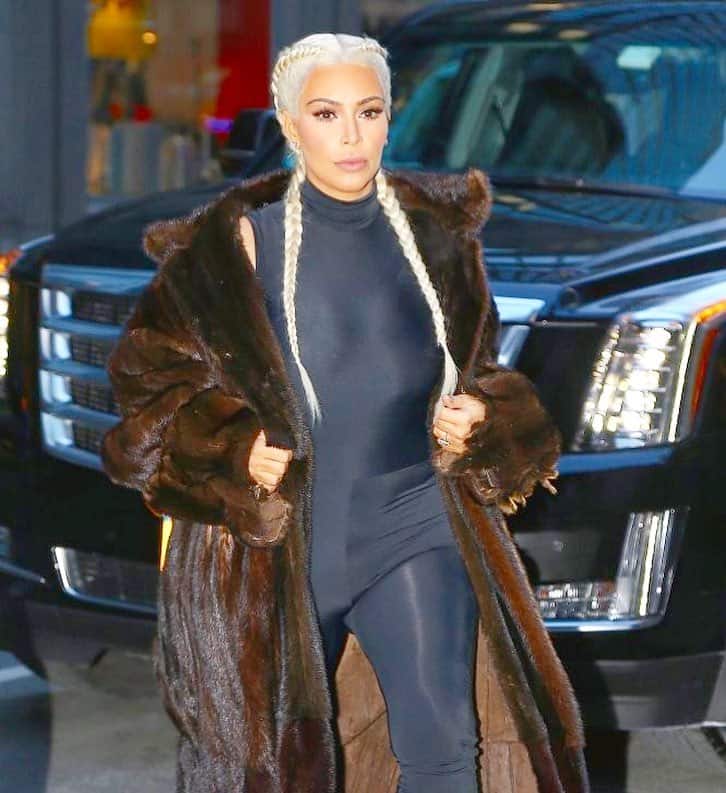 Kim tries her best to look like the Mother of Dragons from Game of Thrones. Braids and long hair are classic look for Daenerys Targaryen. And as the show got more and more popular, celebrities tried to copy that look.
9. Bubble Ponytail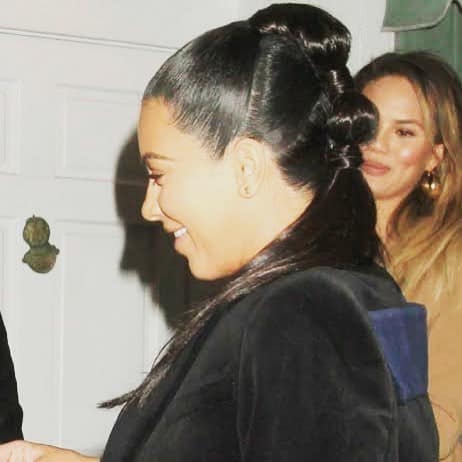 Kim wears ponytail in so many different ways. The pony and loose hair are her two favorite go-to looks. But because she needs to look different on a daily basis, Kardashian tries to find tweaks for the pony all the time. This is one that gives you more volume and texture.
10. Middle Parted Slicked Back Low Ponytail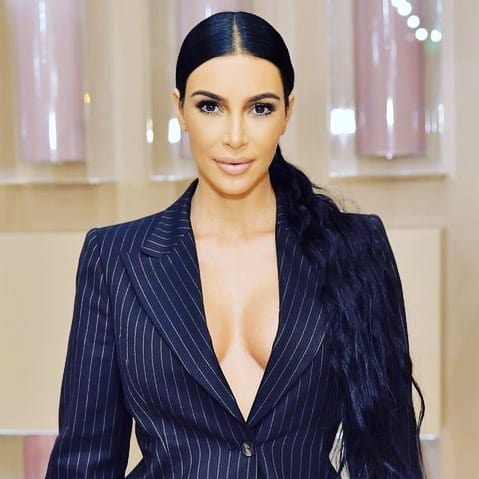 Speaking of the pony, Kim is one of the few celebrities in Hollywood that can bring it to a next level in terms of elegance. The pony is usually reserved for a casual look. But with Kim's help, you can turn it into an elegant look. It is all about oozing confidence. When you are confident in your looks, any hairstyle works.
11. High Ponytail With Soft Curls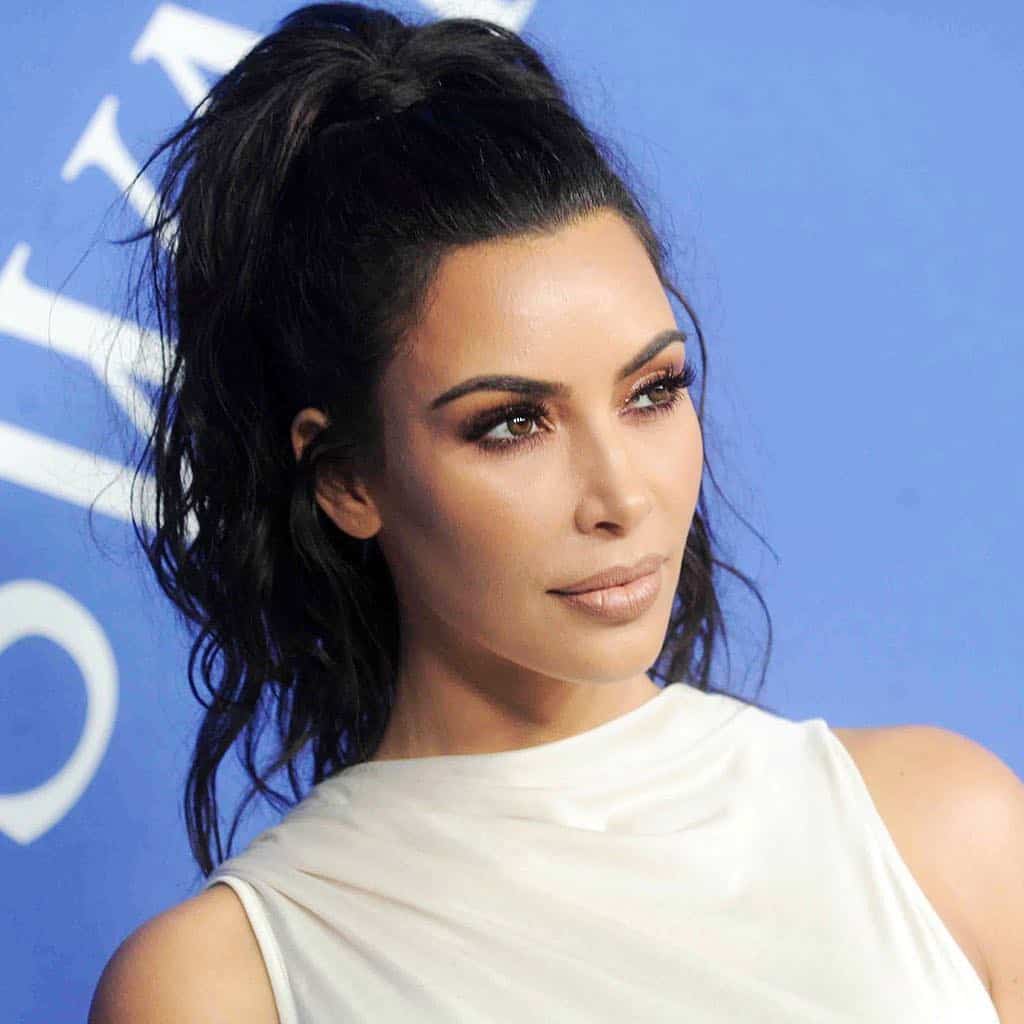 One reason Kimmy changes her ponytail often is the length of her hair. When she cuts her hair shorter, she tries to give texture and volume to the pony in different ways. Here you see how curls make her pony look that much more amazing.
12. Twisted Messy Top Knot Bun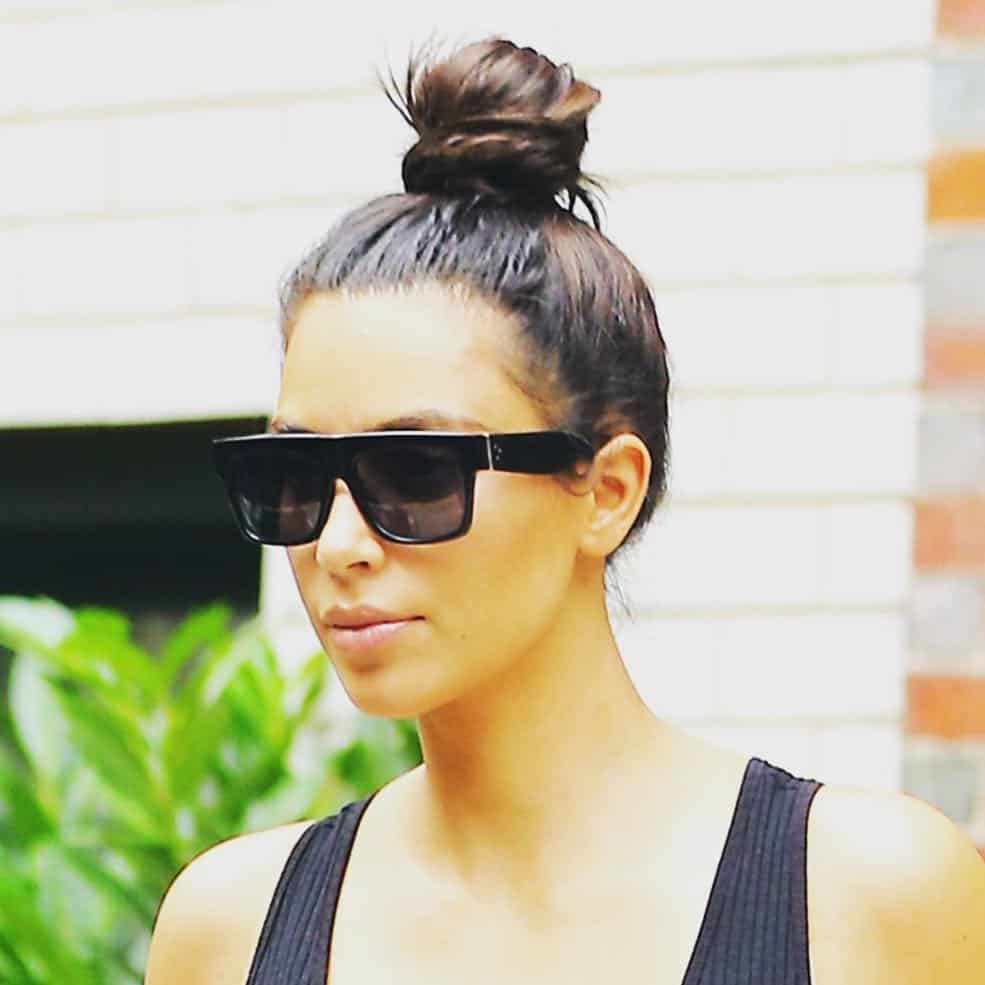 Even Kim has days when she has to leave in a hurry. And she doesn't have time for a "special" hairstyle. When one of those days strikes, just go for the messy top knot bun. It is a go-to move for any woman in rushed mornings, celebrity or no celebrity.
13. Elegant Braided Twisted Chignon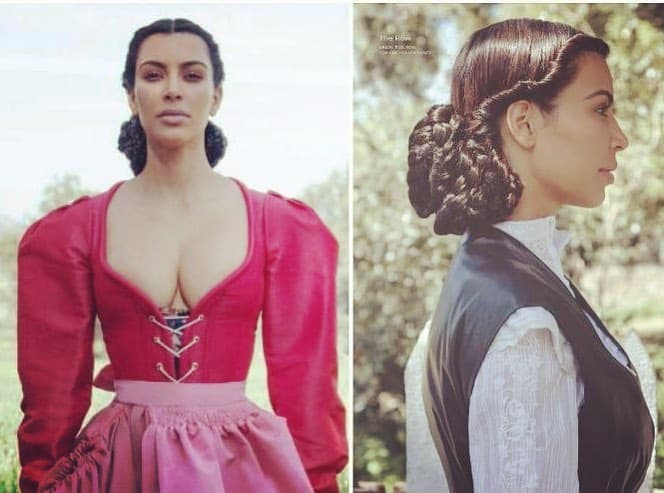 The Chignon is becoming more and more popular lately. It is one of the more popular hairstyles for wedding receptions and similar events. There are many different variations of the style, and Kimmy shows you one way to do it.
14. Finger Waves Updo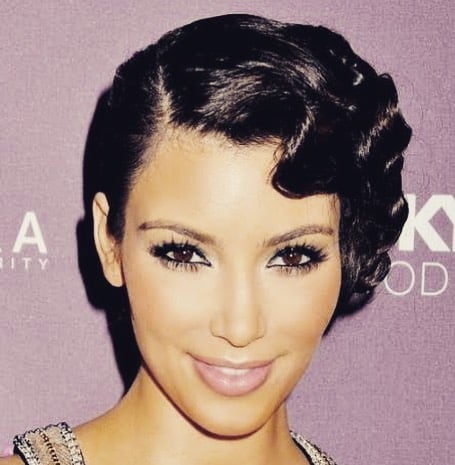 For that classic and retro look of the 1990s, Kimmy has you covered. We have to admit, there is no era in which Kimmy wouldn't fit. She just has the style and confidence to rock any hairstyle. Be it retro or modern, Kim K can handle it.
15. Parted Fringe On Pulled Back Ponytail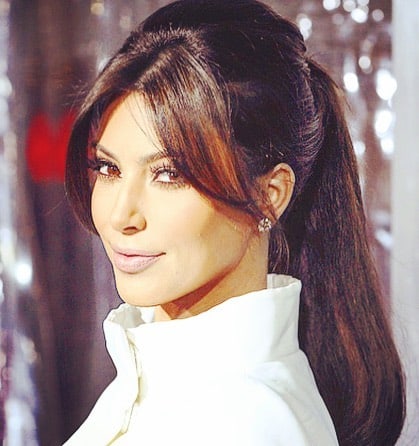 It is a rarity to see see Kimmy wearing this loose and casual hairstyle. She often goes with more elegant choices. But every now and then, K shows that a loose ponytail is all you need to charm people around you.
16. Cleopatra Straight Black Hair With Bangs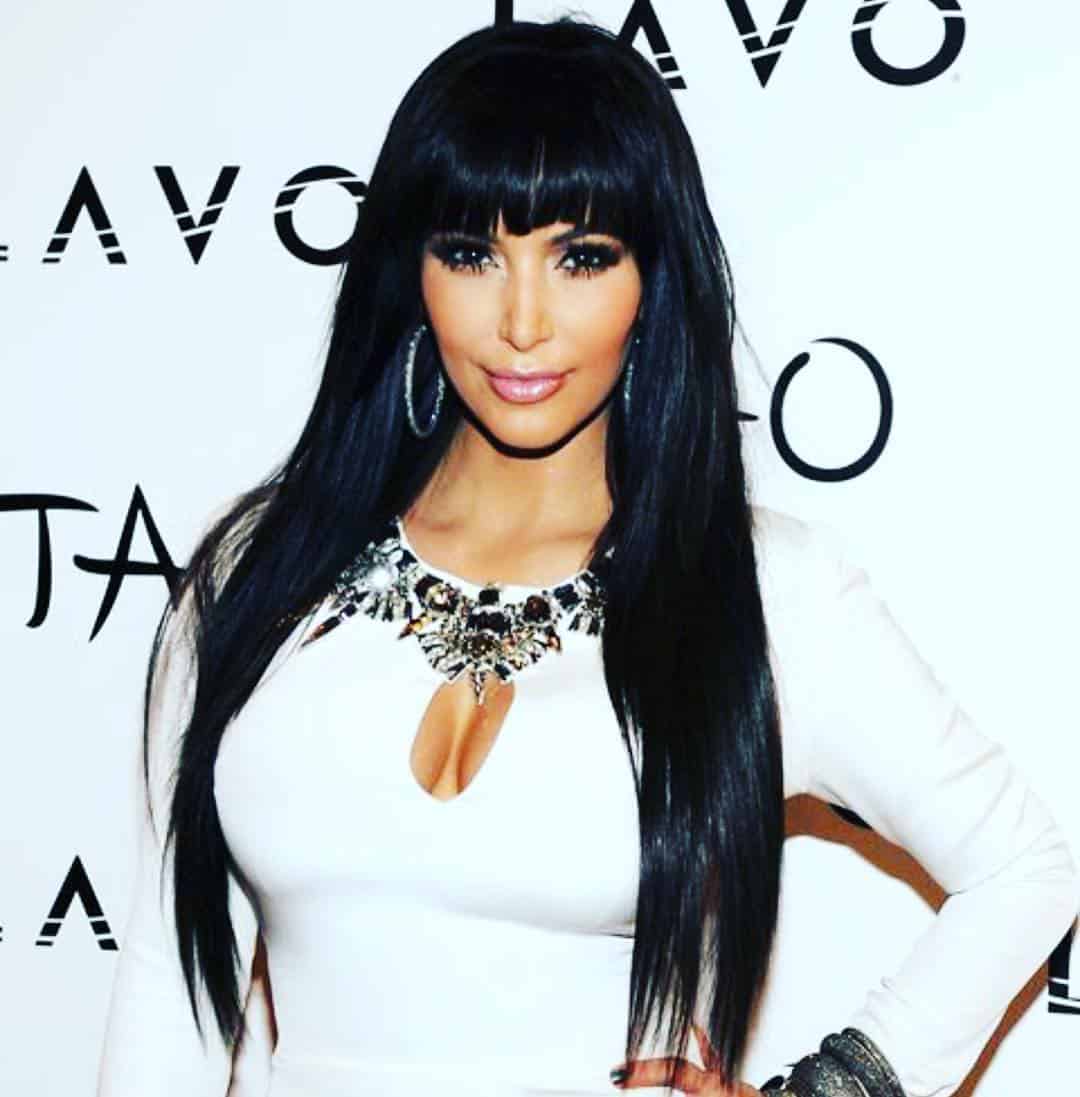 Most women go for a Cleopatra look when they attend a masquerade. But Kimmy can wear it on a daily basis. She is that good and confident in herself. The classic bangs might cover some of her face, but when she has long hair, it doesn't matter.
17. Messy Angel Side Braid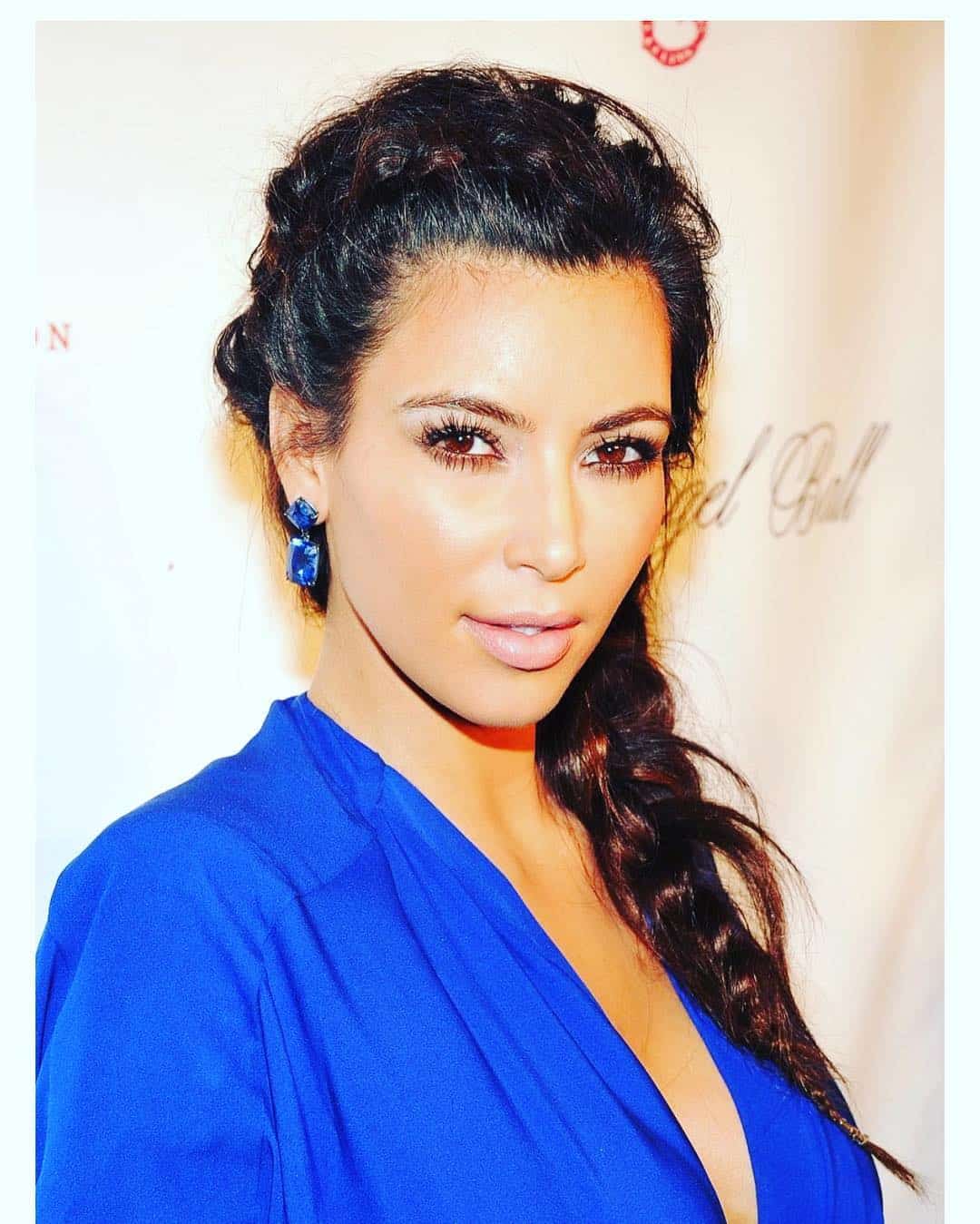 This stylish side braid is becoming more and more popular. Young hair designers are constantly favoring this look, and even Kimmy wears it. You can say it is very similar to the pony, just on the side. And that is one way to describe it.
18. Slick Sock Bun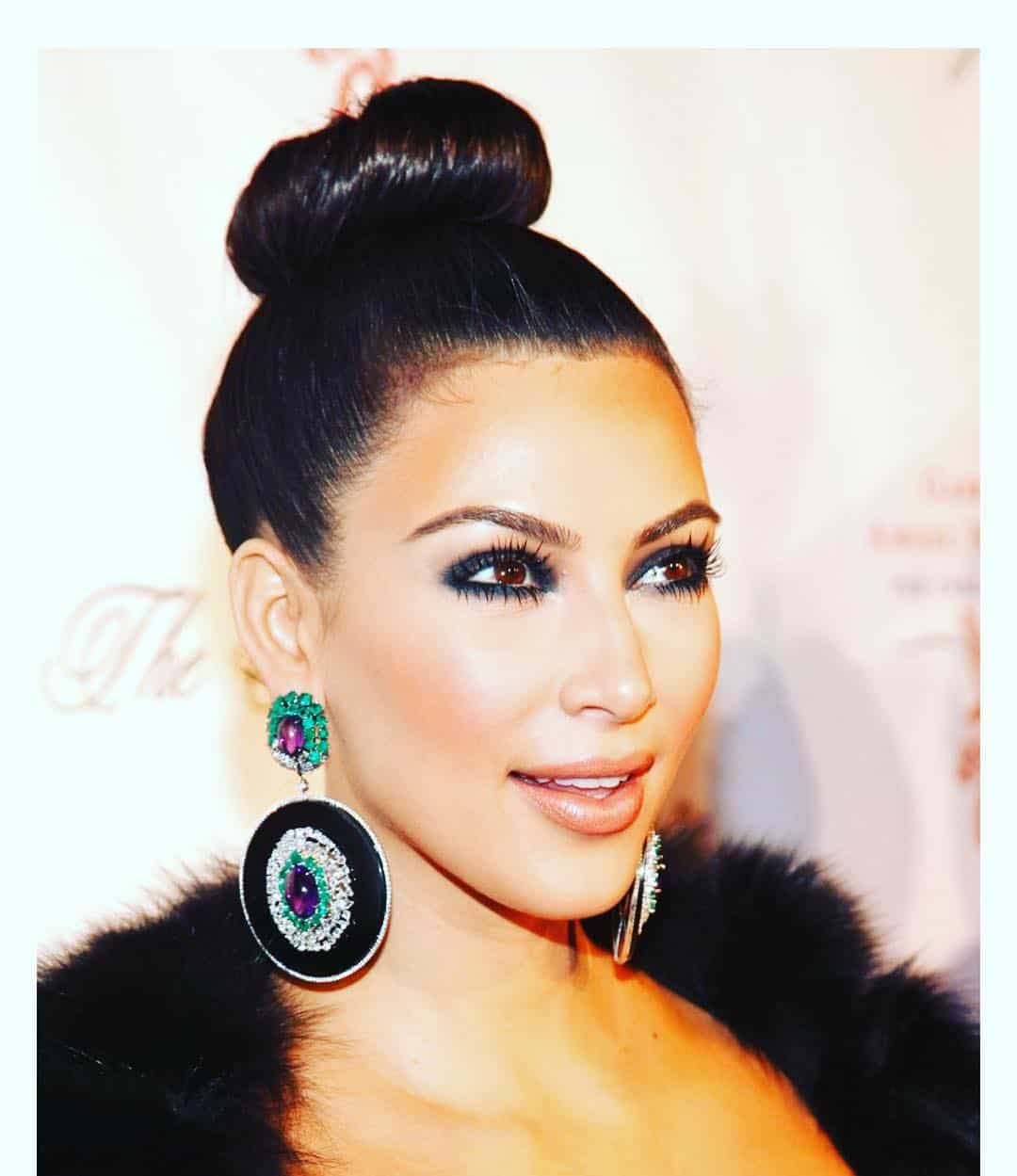 We saw Kim with messy top knot bun which probably took her five minutes to get ready. But the top bun can also look quite stylish and glamorous. Fun fact: even Kimmy uses the sock technique for this look.
19. Single Side Cornrows Into Braided Updo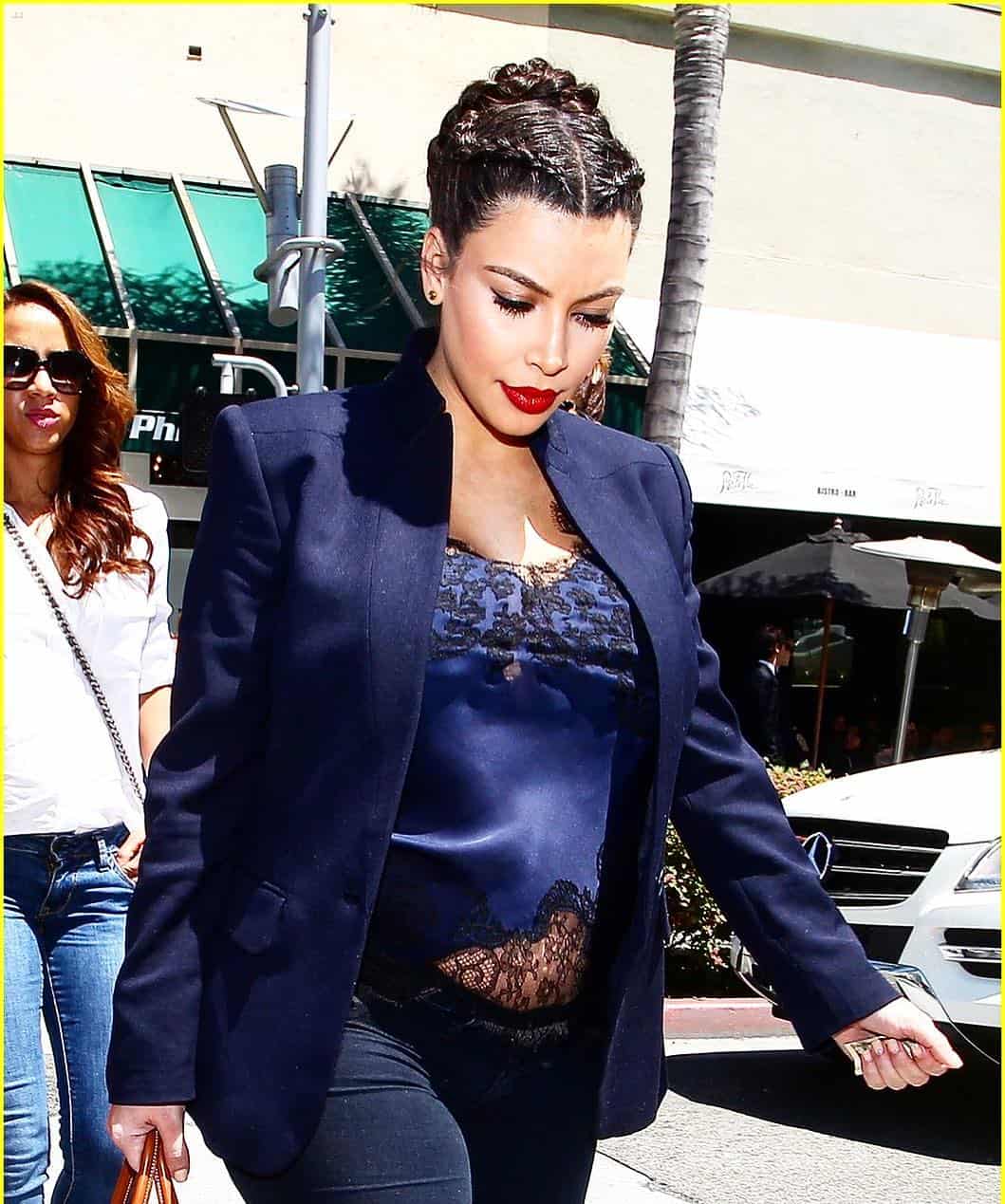 We saw a huge rise in popularity of braided and cornrow hairstyles in the past few years. Celebrities all around the world are wearing them. It gives you hairstyle more texture, and results in a more stylish look.
20. Sculpted Upstyle 40's Style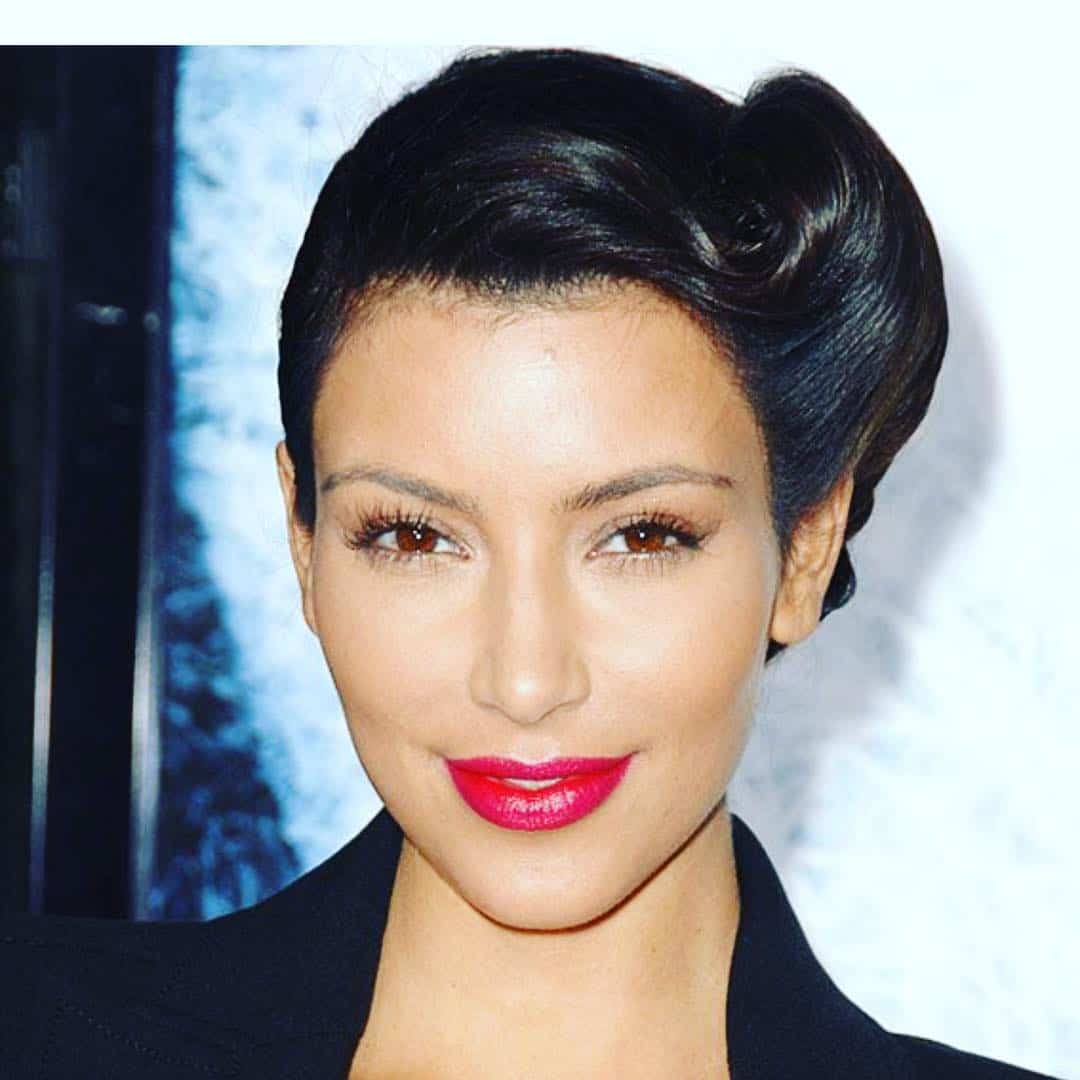 We said previously that Kim can work in any era in terms of hairstyles. She has the face and looks to wear any hairstyle. And most importantly, self-confidence. That is how she can pull off 40s, 50s, 60s, or 90s hairstyles,
21. Shoulder Length Platinum Blonde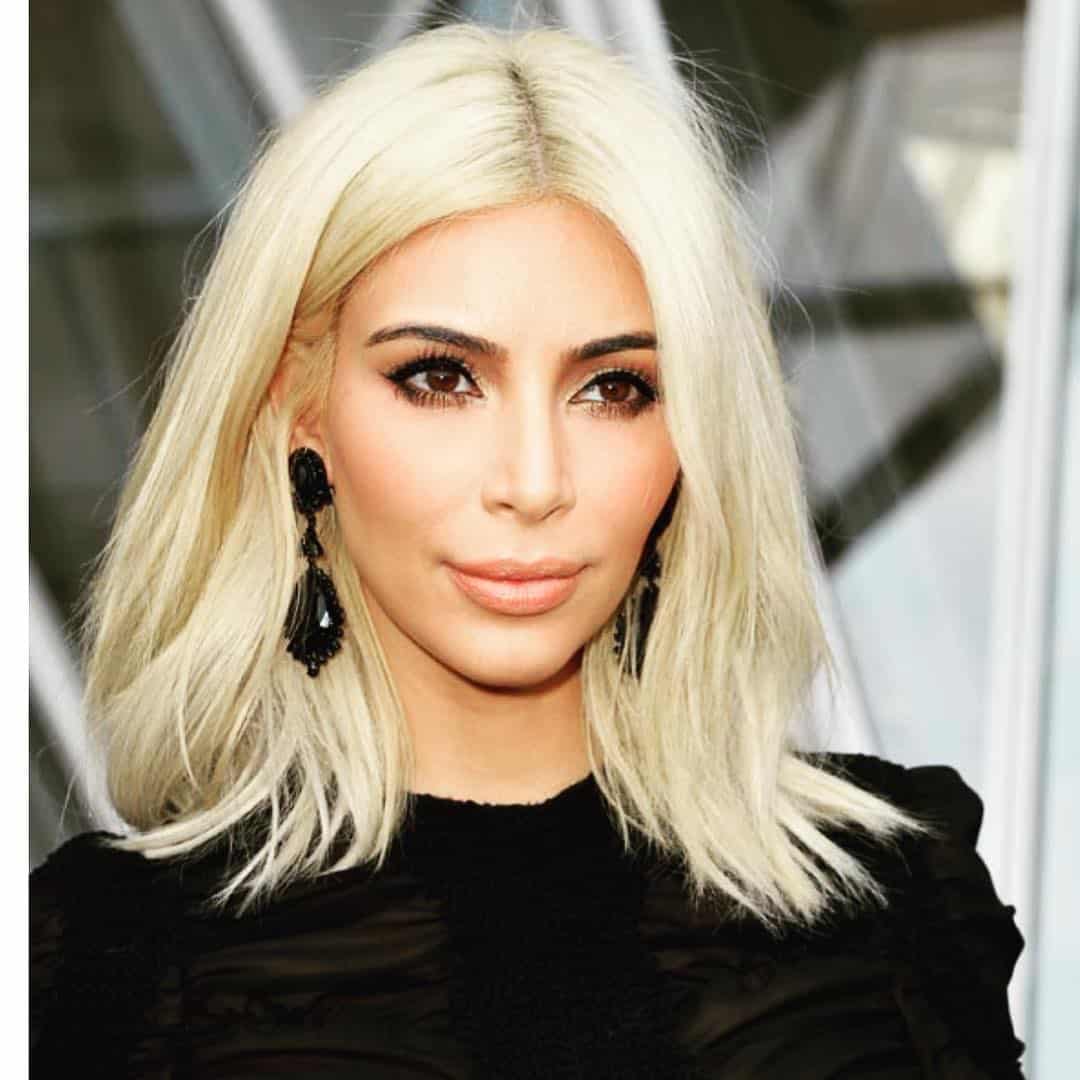 Seeing Kim in platinum blonde is just a huge change from her regular looks. But because she has brown skin tone, and brown big eyes, platinum blonde looks amazing on her.
22. Slicked Back Tiny Bun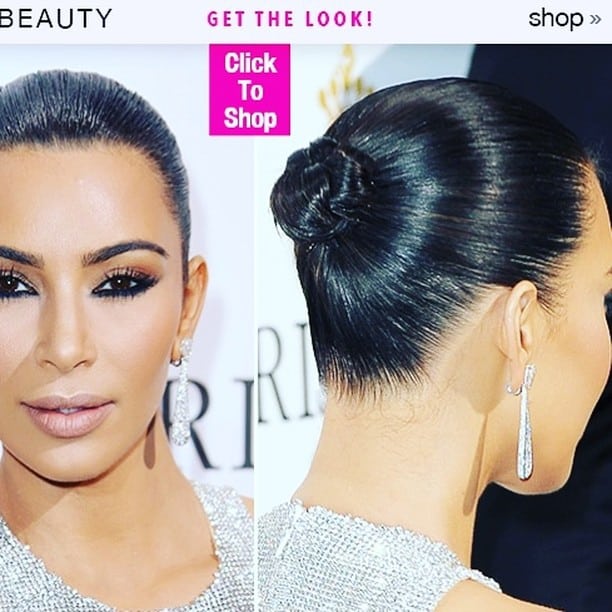 You can get a bun even with short length of hair. There is no need to worry. No matter your hair length, a bun is possible. It is all about where you want to put it.
23. Straight Platinum Ash Blonde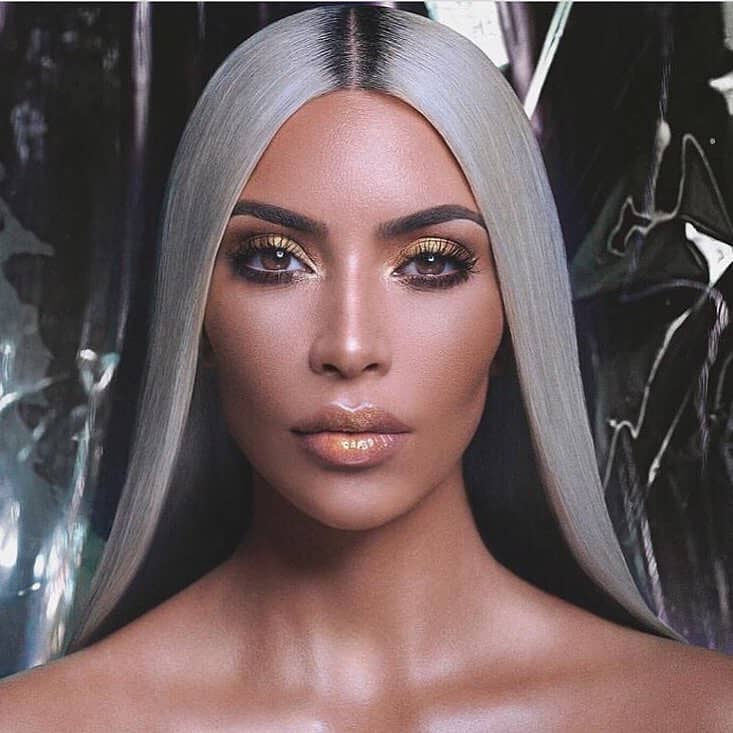 This is a look for a magazine cover. And it is just amazing. Kim looks otherworldly. Like she came from another planet. The makeup, combined with her hairstyle, is just something you cannot easily pull off.
24. Top Ponytail On Long Black Wavy Hair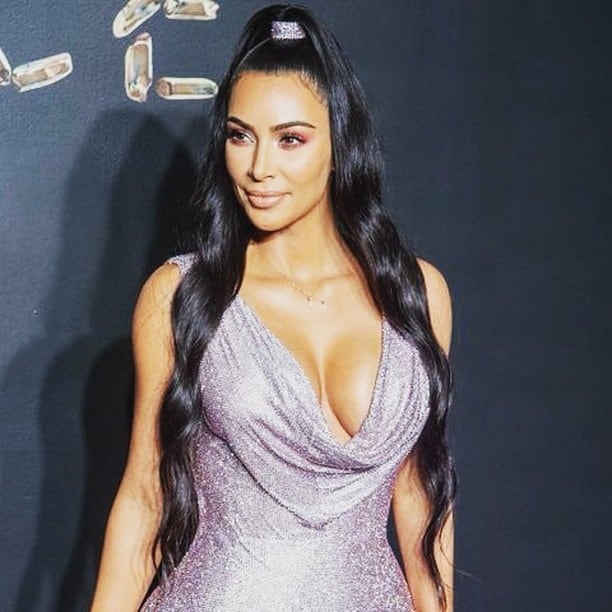 When Kimmy has long hair, she often tries to give it more volume and texture. One way she does it is by adding a top knot, and then letting her hair fall loose.
25. Pastel Blue Short Bob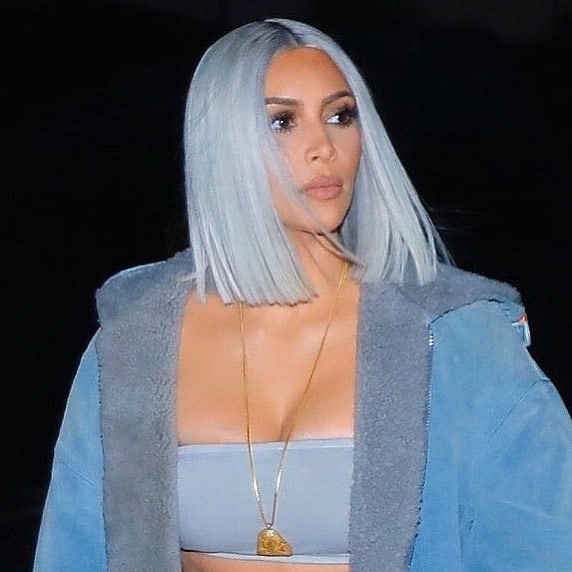 Trying to pull off a 90s Spice Girls look, you can easily say Kimmy succeeds in her effort. She looks very similar to how Victoria Beckham looked in her hey days.
26. Chunky Cornrows With Pigtails
We saw K wearing pigtails as part of a Oktoberfest inspiration. But every now and then, she loves to get her hair in braids just for the sake of it. And they give her childish and cute look.
27. Pulled Back Subtle Half Up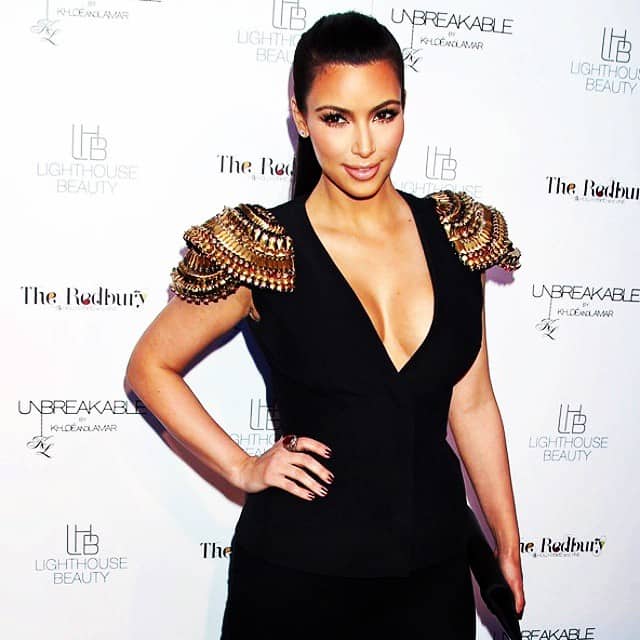 Kardashian is a master of making subtle changes that look like you've completely changed your hairstyle. It is her signature move. When you are least expecting it, she pulls off a subtle move, and transforms her look.
28. Long Bubble Ponytail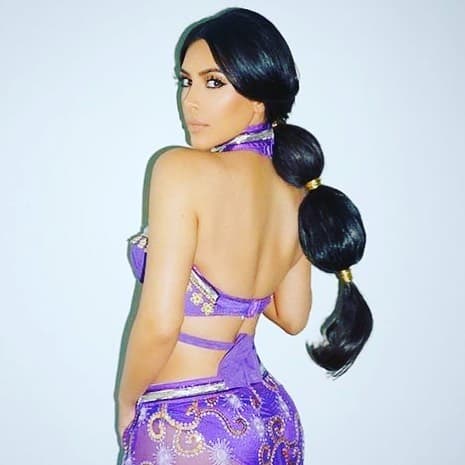 The fashionable variation of the ponytail was inspired by Princess Jasmine of Aladdin. And Kimmy does look like she belongs in a Disney movie. Right?
29. Middle Parted Medium Length Wet Look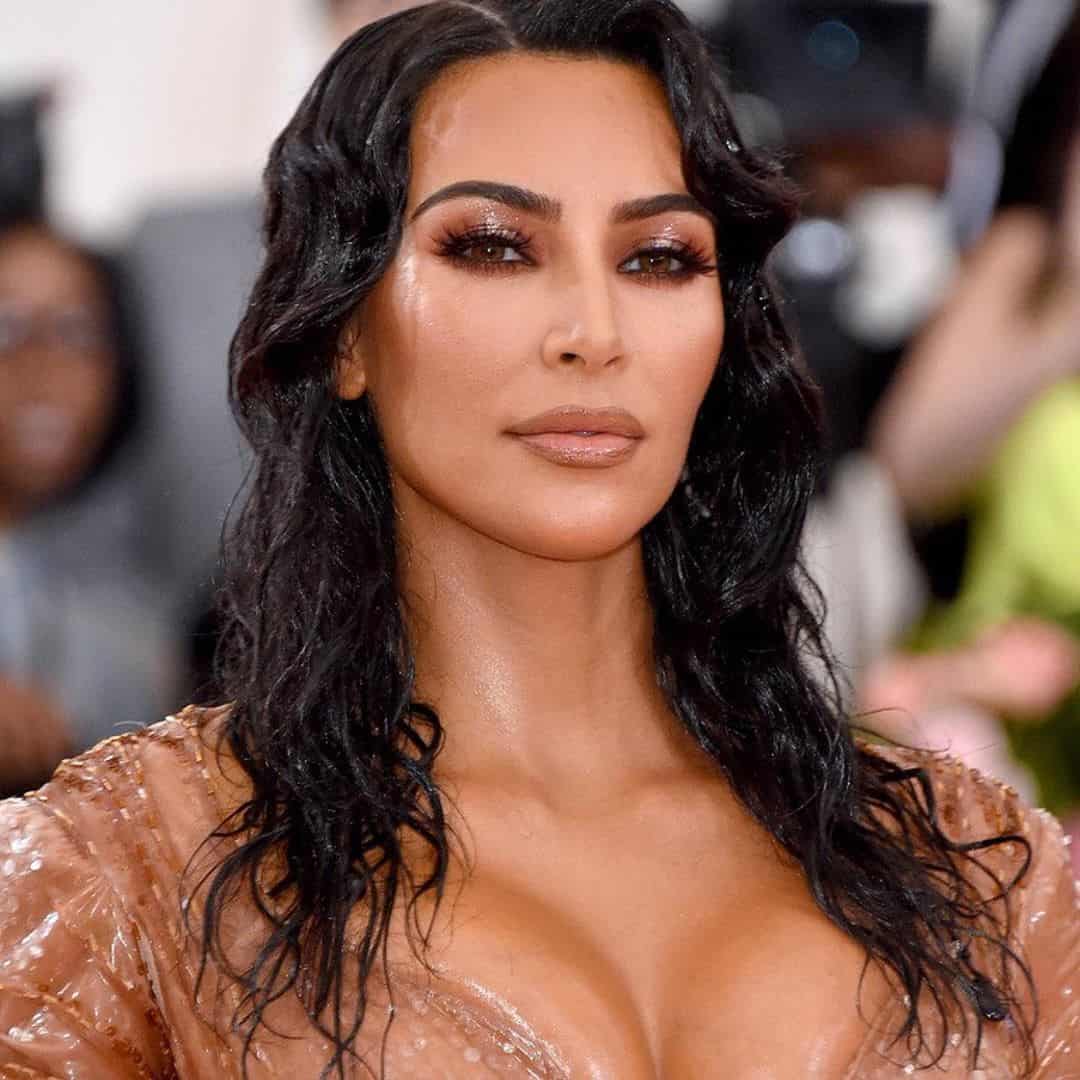 Speaking of looking like a princess, we finish off with a look that is extremely challenging to achieve. it is hard to make your hair look in place, but also wet. That being said, Kim has an army of stylists helping her do it.
With that in mind, we hope that you found a couple of inspirations. And do not worry, you can wear Kim's looks with confidence, no matter your body. That is what Kim teaches us, believe in yourself.