Born Scarlett Ingrid Johansson, the American actress is one of the most beautiful women in the world. Born in 1984, Scarlett Johansson has been voted for sexiest woman alive. And in 2018 and 2019, she was the world's highest-paid actress. Time magazine named her one of the 100 most influential people in the world in 2021. Her movies have grossed more than $14.3 billion worldwide.
With such a resume behind, you would expect a woman to be always dressed up and with makeup on. But Scarlett is a natural beauty and she enjoys her time with no makeup on. Do you want to see some Scarlett Johansson no makeup pictures?
Public Image
She has been called ScarJo by the media and fans. We have to say that Scarlett hates being called like that, finding it lazy and insulting. Fun fact: Johansson is one of the few celebrities that do not have any social media profiles. She says she does not need to continuously share details of her personal life and personal information.
Described as a sex symbol, many magazines say she is the embodiment of male fantasy. When he filmed Match Point, director Woody Allen called her beautiful and sexually overwhelming. She has been named Sexiest Woman Alive two times by Esquire Magazine, in 2006 and 2013. Magazines like Playboy, Men's Health, FHM, GQ, and Maxim have listed her on their hottest and most beautiful lists.
As one of the most beautiful women, she has appeared in advertising campaigns for L'Oreal, Calvin Klein, Louis Vuitton, Dolce &Gabbana, and more. She has represented the Spanish brand Mango since 2009.
Speaking of her accolades, she has earned an Academy Award nomination two times and a Golden Globe Award nomination five times. She has won a Tony Award and a British Academy Film Award.
Some of her movies include A Love Song for Bobby Long, Lost in Translation, Ghost World, The Horse Whisperer, Break Up, Anywhere I lay My Head, Vicky Cristina Barcelona, and many more.
But her biggest success came when she portrayed Natasha Romanoff aka Black Widow in the Marvel Cinematic Universe. She has appeared in a couple of Avengers MCU movies and finally got her standalone Marvel movie in 2021.
Fun fact: she was married to actor Ryan Reynolds, but divorced him. Since 2020 she has been married to comedian Colin Jost. She has two children, one with her former husband Romain Dauriac, and one with Jost.
Scarlet Johansson No Makeup Pictures
We said Scarlett doesn't have a social media profile. But she is still on Instagram. Ho, you ask? Thanks to her beauty brand, The Outset, which is a brand for uncomplicated, clean skincare products made for all.
Today, we will look at some of the best Scarlett Johansson no makeup photos. Let's go.
Selfie Time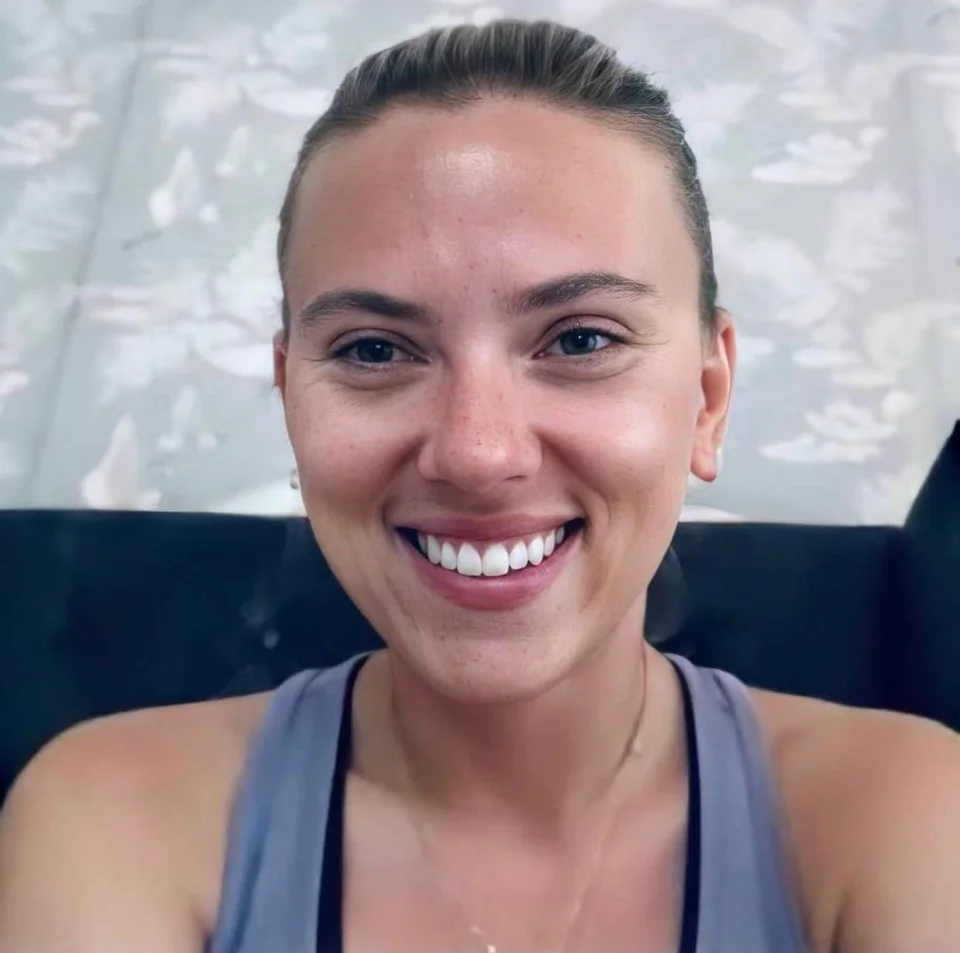 We start with a makeup-free selfie, one of the many you can find online. You might be wondering where this selfie came from when she doesn't have a social media account. Well, magic happens. Let it remain a mystery.
Just A Regular Person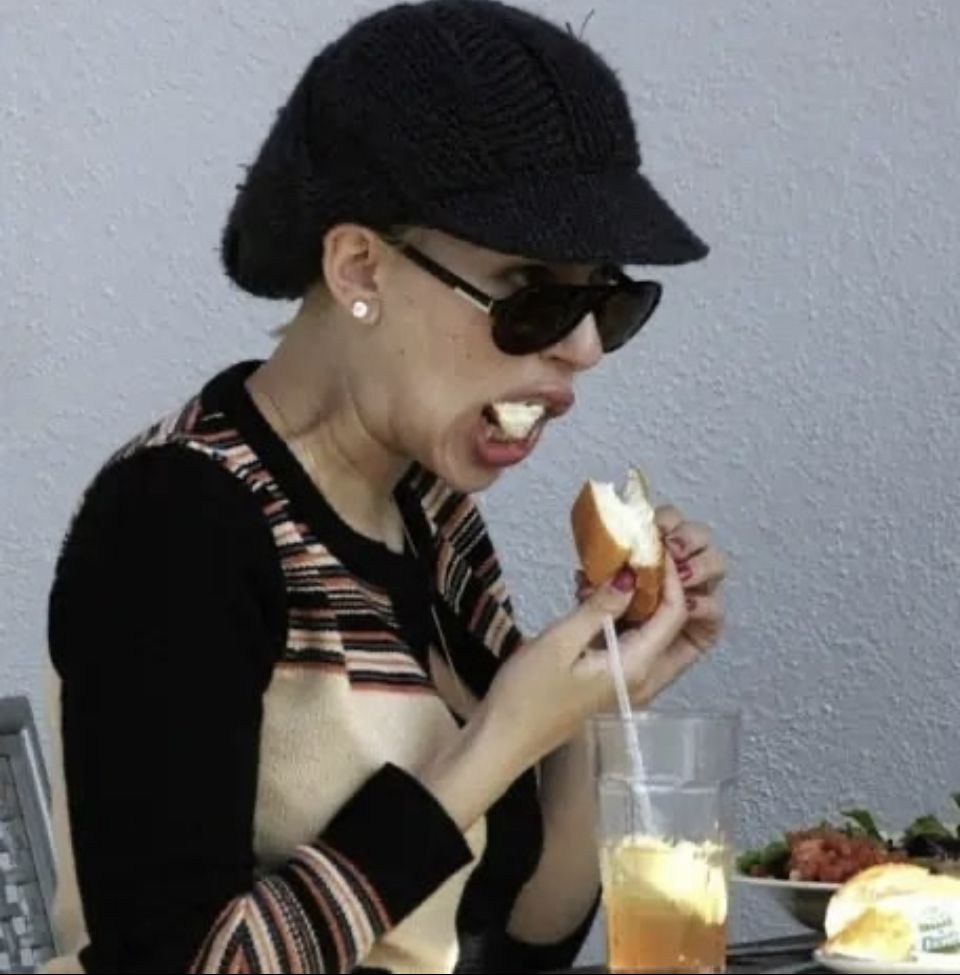 Paparazzi are amazing. They show you that even Hollywood celebrities are like regular people. Scarlett is such a celebrity. Here, they caught her eating a sandwich. A picture with a full mouth is something you do not want to appear on the Internet, right? Well, that is the price of being a celebrity. People follow your every move.
Walking Through The City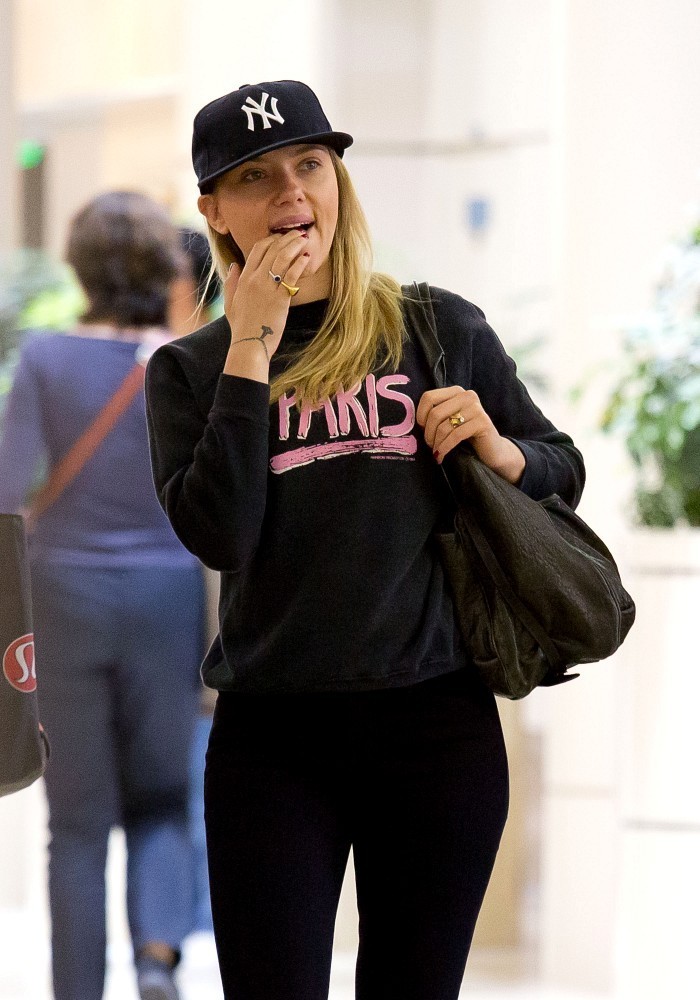 Speaking of Scarlett Johansson's no makeup pictures, we have to include one of the famous actresses casually walking around the city. With a New York cap and a Paris shirt, you can see she is an international star. Scarlett is famous in almost every part of the world, thanks to her appearance in Marvel Studios movies.
Why The Grumpy Face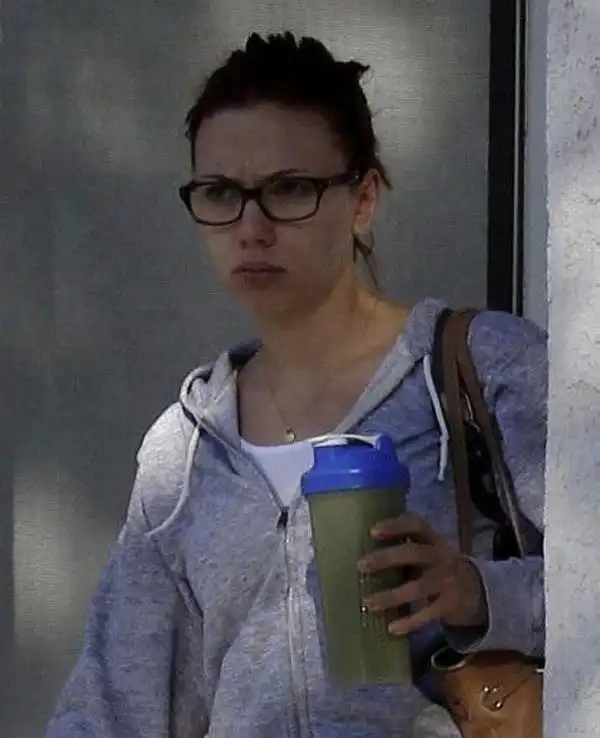 We said before that paparazzi photos are amazing. Here is one of Scarlett making a grumpy face. Just look at that bare face. Cool, right? You wonder what pissed her off so much.
Going To The Grocery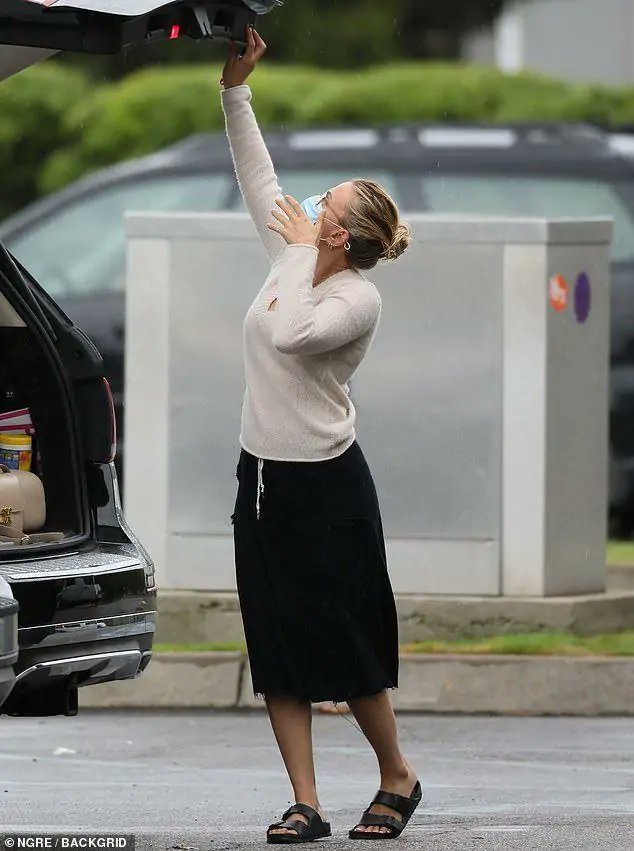 Here is a recent photo of the actress. Taken during the Covid-19 pandemic, we see the Hollywood star going to the grocery looking cozy in a sweater. The mask might cover her face, but you can tell it is a no-makeup photo.
Scarlett Ad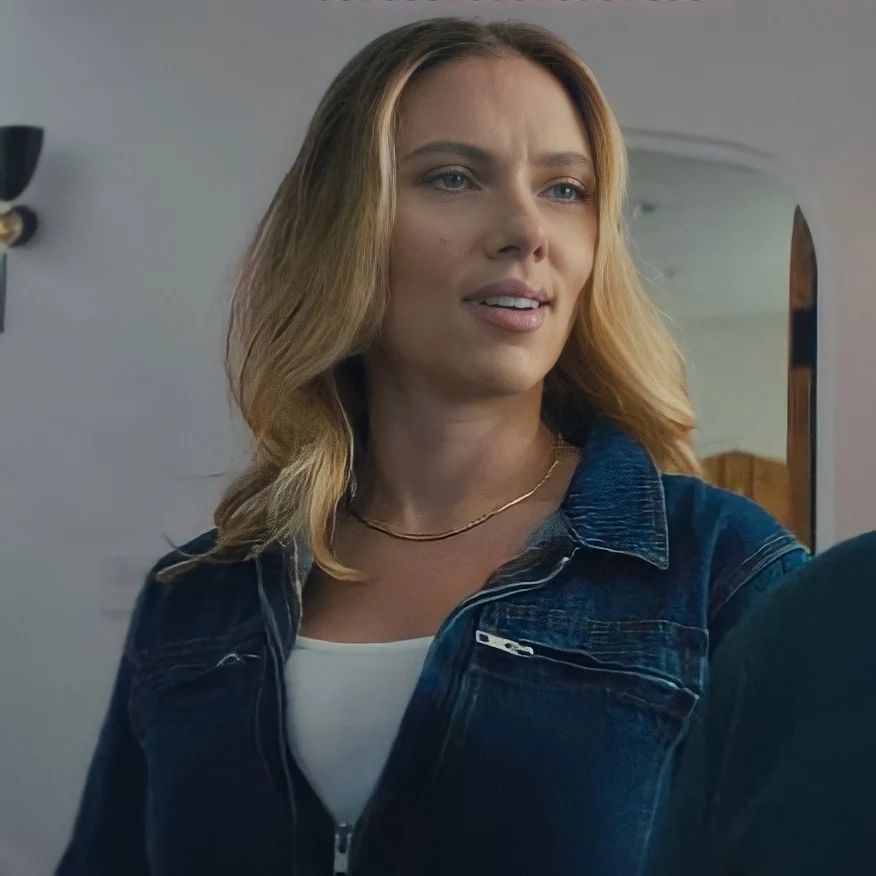 Scarlett might not have an Instagram profile or any other social media account, but you cannot stop fans from posting. There is an "official" Scarlett Johanssonfans profile on Instagram. And that is a good source for some Scarlett Johansson no makeup photos.
Beautiful Woman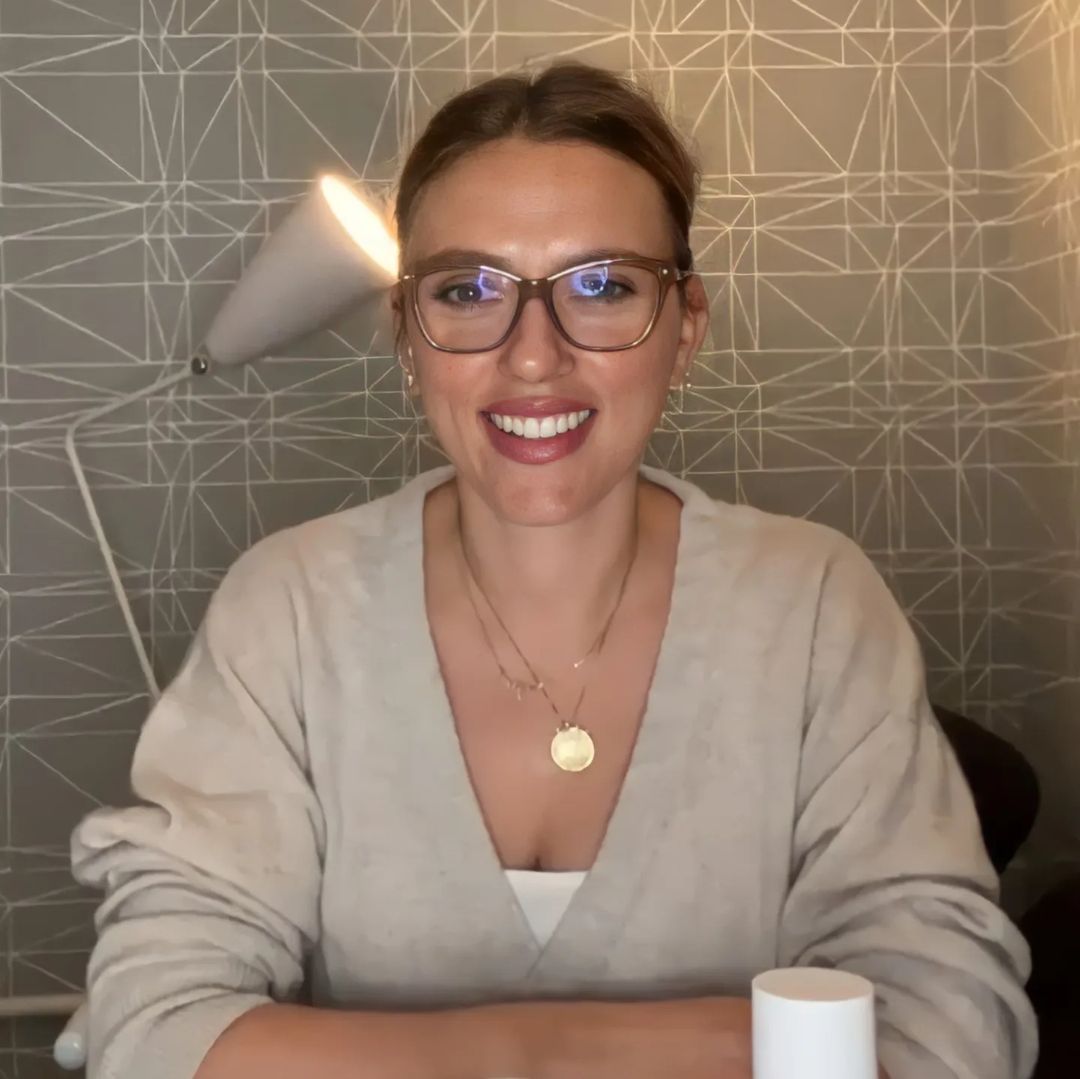 This bare-faced photo shows once and again how beautiful Johansson is. Taken during a live session from The Outset, Scarlett is always trying to promote her brand and cosmetics.
Testing Products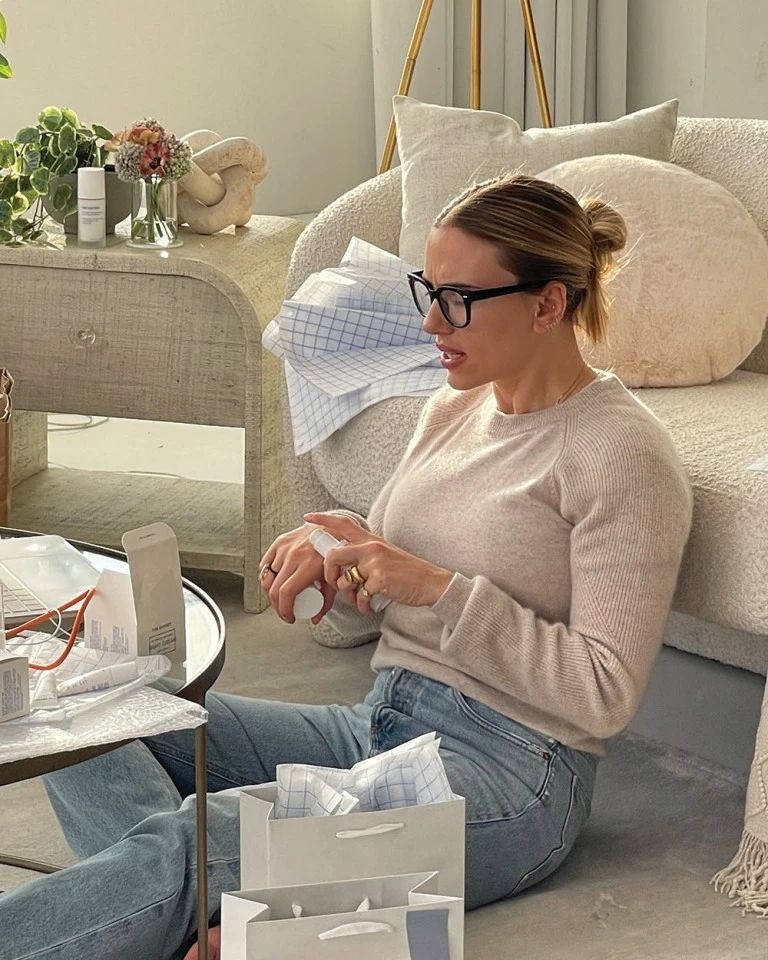 Speaking about The Outset brand, Scarlett is very strict about what she sells and promotes to her fans. She makes it a priority to test everything herself before putting it on the market. See how casually she tries on skincare products at home while wearing no makeup.
Hello World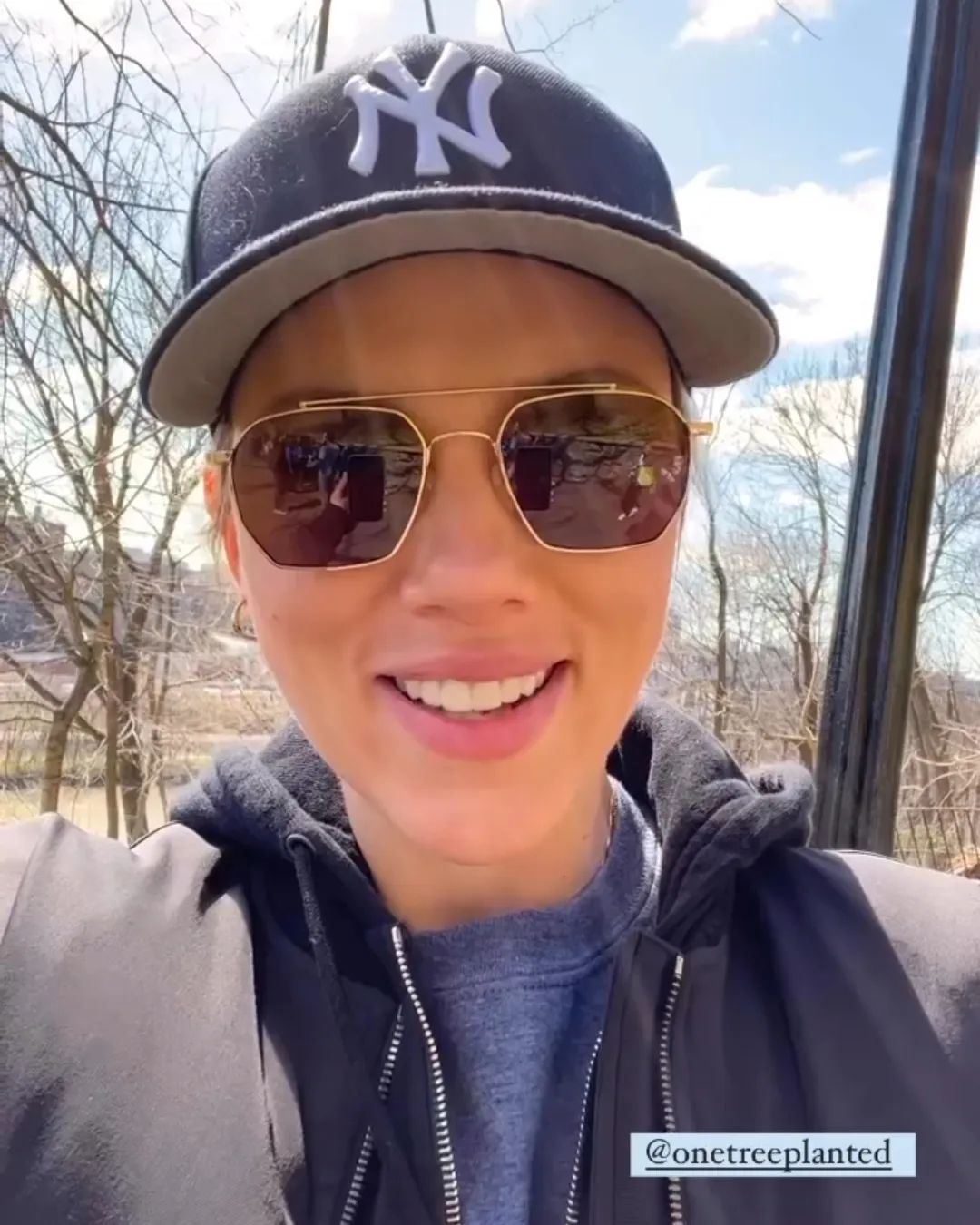 Here is another no-makeup selfie of Scarlett. This one, during a live IG session for OneTreePlanted. The Hollywood actress has no problem promoting things she believes in.
Young Scarlett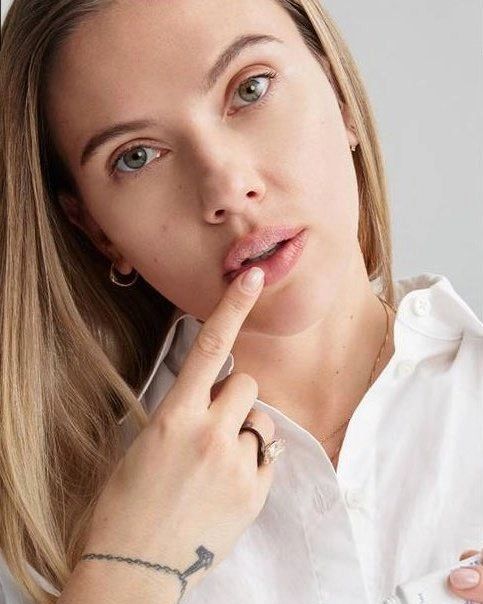 Let's finish off the Scarlett Johansson no makeup pictures list with one showing the actress when she was young. You can tell by the lines on her face this is when she was at least 10 years younger than today. The natural beauty from a young age to this very day.