Shannen Maria Doherty was one of the most famous actresses in Hollywood. Born in April 1971, Shannen Doherty appeared in two iconic TV series, Little House on the Prairie and Beverly Hills 90210. In the former, she portrayed Jenny Wilder, and in the latter, she played Brenda Walsh.
But in the past few years, Shannen is struggling to survive, fighting every day a battle with cancer. That is why she has shed some pounds. And lately, she decided to give up on makeup completely. Have you seen the latest Shannen Doherty no makeup photos?
The beautiful Brenda we knew from Beverly Hills looks completely different nowadays. Let's talk more about her journey.
Career Journey
Born in Memphis, Tennessee to a beauty parlor owner, Shannen started her career in the beauty world early on.
In 1982, she had guest spots on TV series, including Father Murphy. In 1982, she also won the recurring role of Jenny Wilder on Little House on the Prairie at 11 years of age. She appeared in all but four episodes of the final season.
In 1985, she landed another big role, playing Maggie Malene in the teen movie comedy Girls Just Want to Have Fun, alongside future stars Sarah Jessica Parker and Helen Hunt.
Her first major motion picture role came in the dark comedy Heathers, released in 1989. And then in the 1990s, Doherty got the part of a lifetime, portraying Brenda Walsh in the Aaron Spelling TV series, Beverly Hills 90210. Doherty left the show following the fourth season in 1994.
Bad Girl Reputation
By the time she got the role of Brenda Walsh, Shannen gained a reputation in the media for her bad behavior. It dominated her public image for many years. People magazine called her "Iconic Hollywood bad girl of the nineties".
Between 1992 and 1994, almost every magazine published a story about an alleging fight between Doherty and her co-stars.
That bad girl reputation followed her during her time on Charmed when tabloids talked about her feud with co-star Alyssa Milano. In both cases, she left the show after a few seasons.
Giving Up On Makeup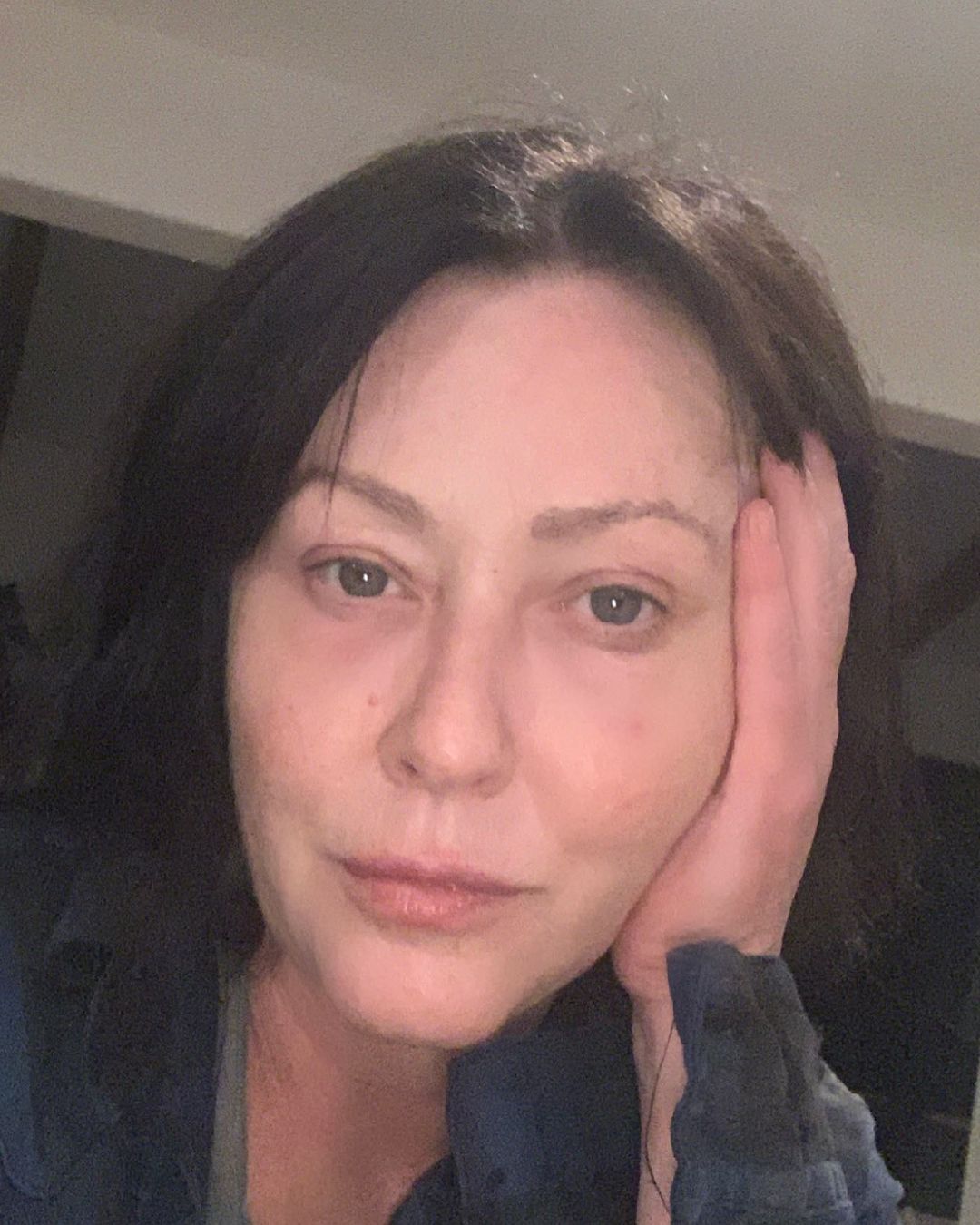 In June 2021, Shannen called out unrealistic Hollywood beauty standards by posting a makeup-free selfie on Instagram.
She wrote, "I love that I've lived and that my face reflects my life".
The famous actress and cancer survivor posted the first of many makeup-free selfies. The photo quickly gained traction and became a viral one. Doherty captioned it with "Watching movies tonight and noticed there were few female characters I could relate to".
She continued, "You know, women without fillers, without Botox, without a facelift. Women who embraced their face and all the experience it showed. I have lived".
Doherty was just one of the many celebrities who decided to ditch the makeup and talk about it.
In her post, she also wrote, "I survived a lot yes cancer but more than that. I embrace me now. Finally. Done with the perception magazines and Hollywood try to make us in to. I want to see women like me. Women like us."
How did you like that Shannen Doherty no makeup photo?
More Shannen Doherty No Makeup Pictures
Do you know the saying "once you go black you can never go back". Well, this is a different take on the vulgar idiom.
Once Shannen ditched makeup, she continued posting no makeup photos. Let's take a look at some of the best Shannen Doherty no makeup pictures.
What we love about these photos is that Shannen accompanied each with an inspiring caption. After calling out Hollywood beauty standards, she continued inspiring people with new and new captions.
Respect People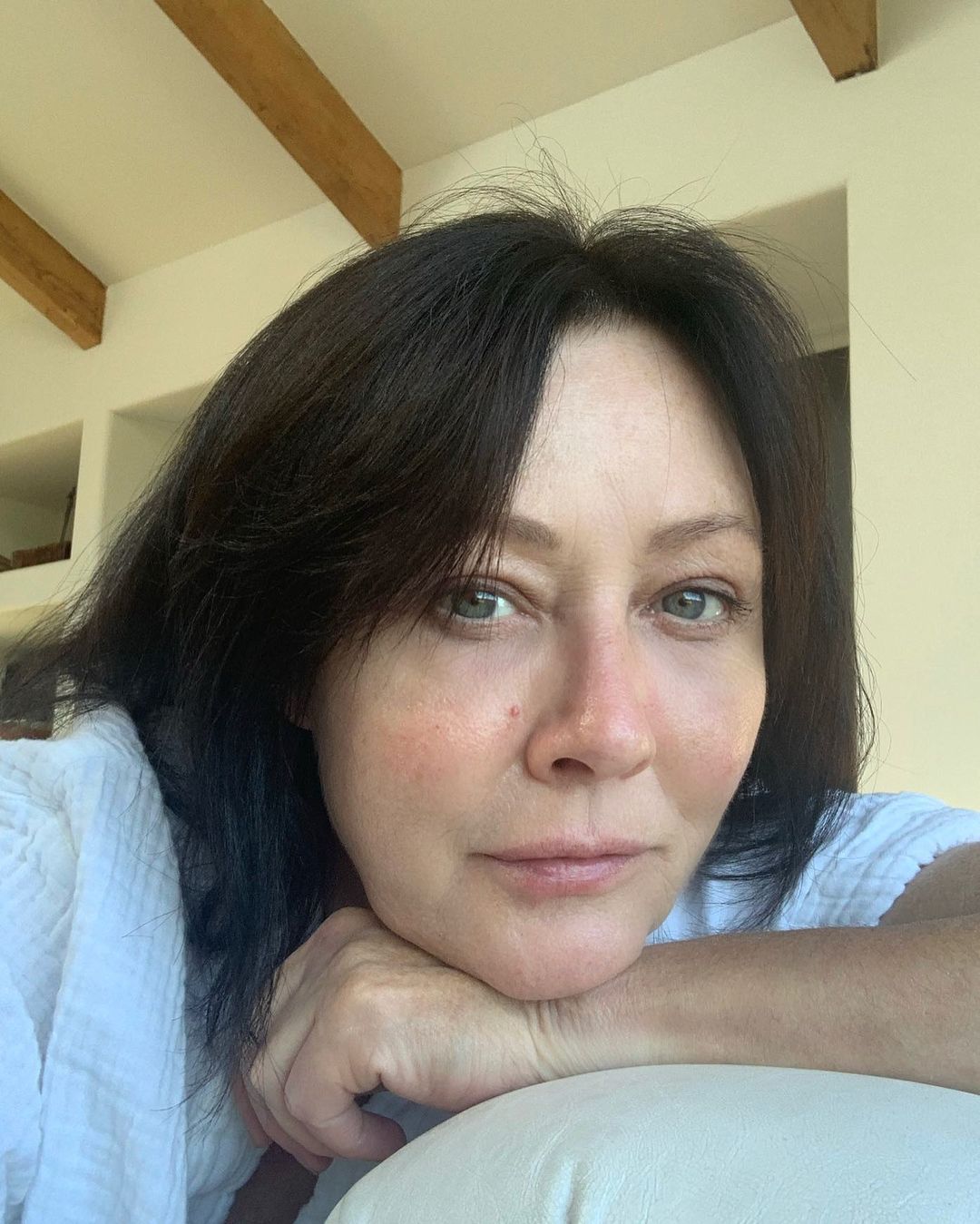 Here Doherty talks about how should we respect each other. And she is right, when we respect people in our surroundings, life is much better. We can create a much better world than the one we live in at the moment.
Shannen And Her Dog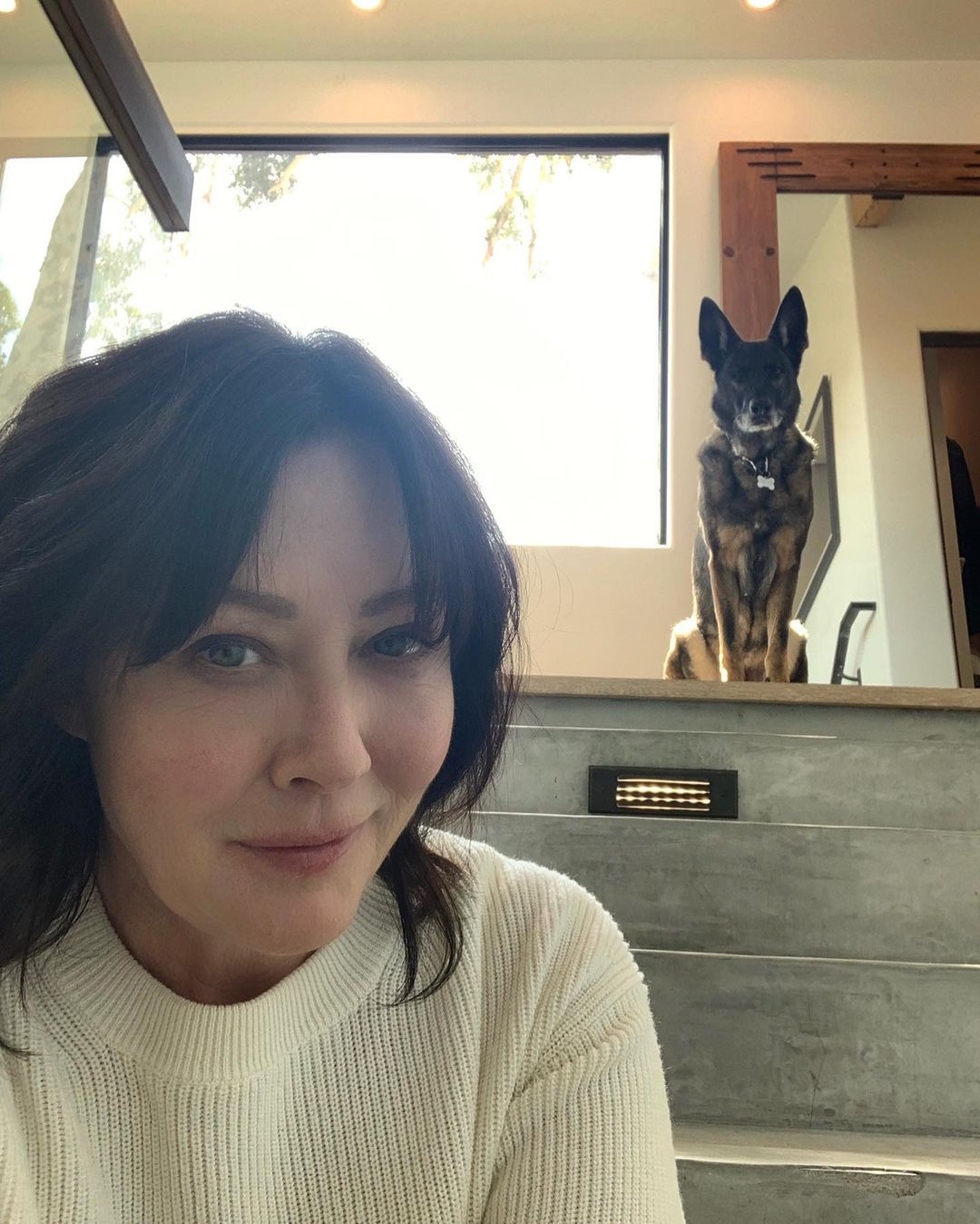 Doherty and her dog Miss Bowie have been through so much together. Her dog helped her with her breast cancer battle. And you have to be thankful for having someone, even an animal, in your life that is there for you at all times.
Fighting Until The Very End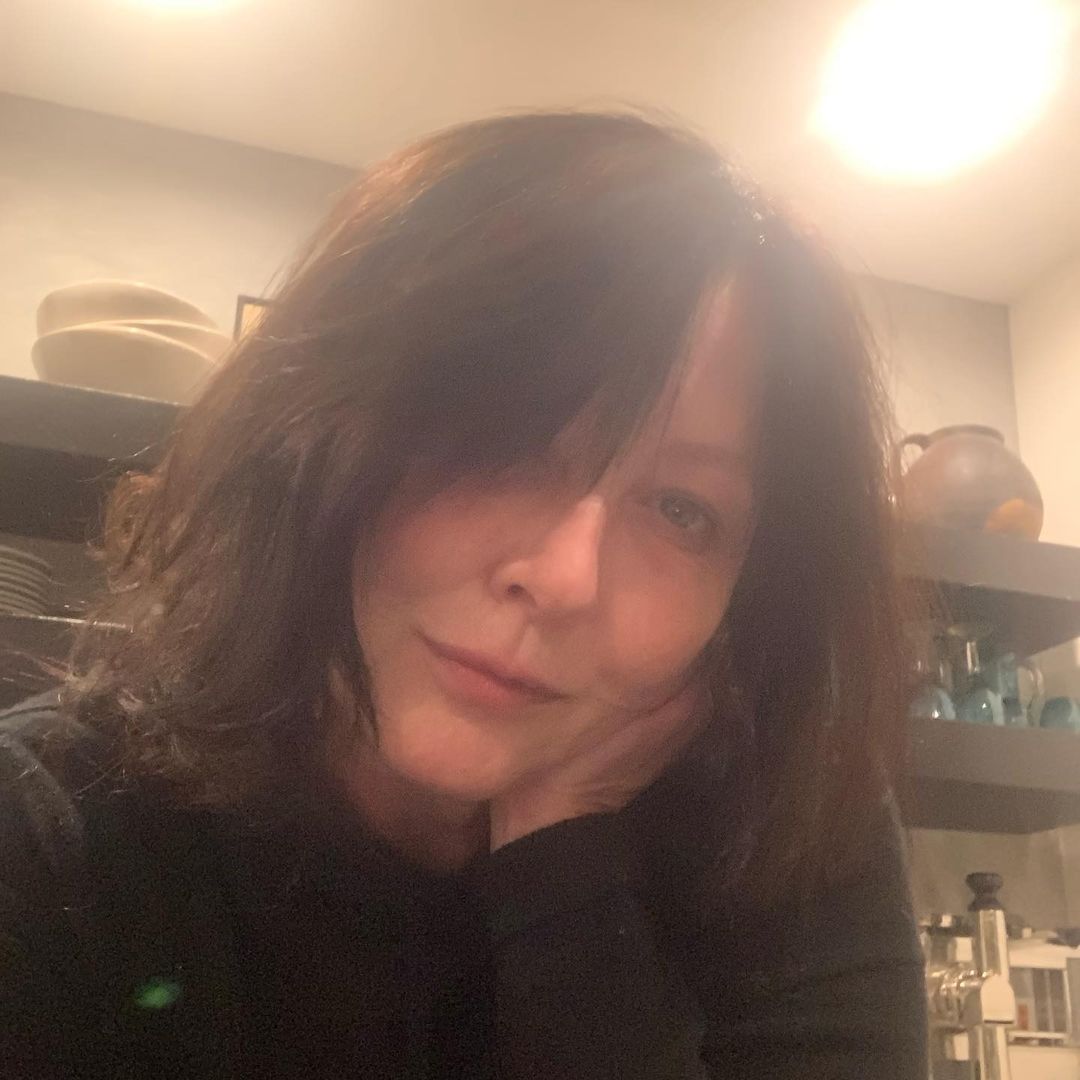 If there is one thing you have to appreciate about Shannen Doherty is that she is a fighter. She never gives up. And by doing it, she inspires and motivates others to continue their fight against anything. Shannen is a regular on social media.
With Family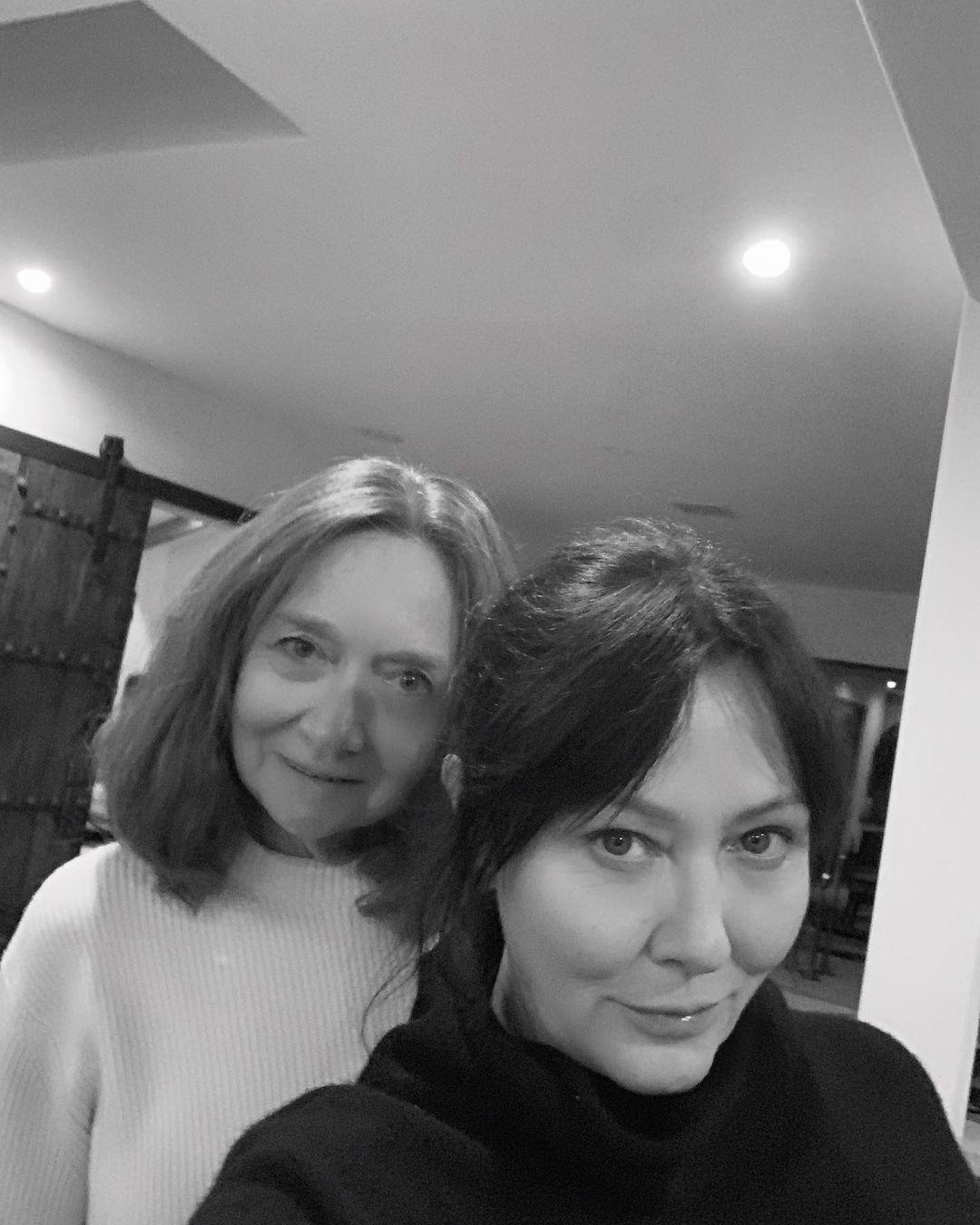 When you change your life, you inspire others to follow. That has happened with Shannen and her family. You can see there is no more makeup.
Breast Cancer Awareness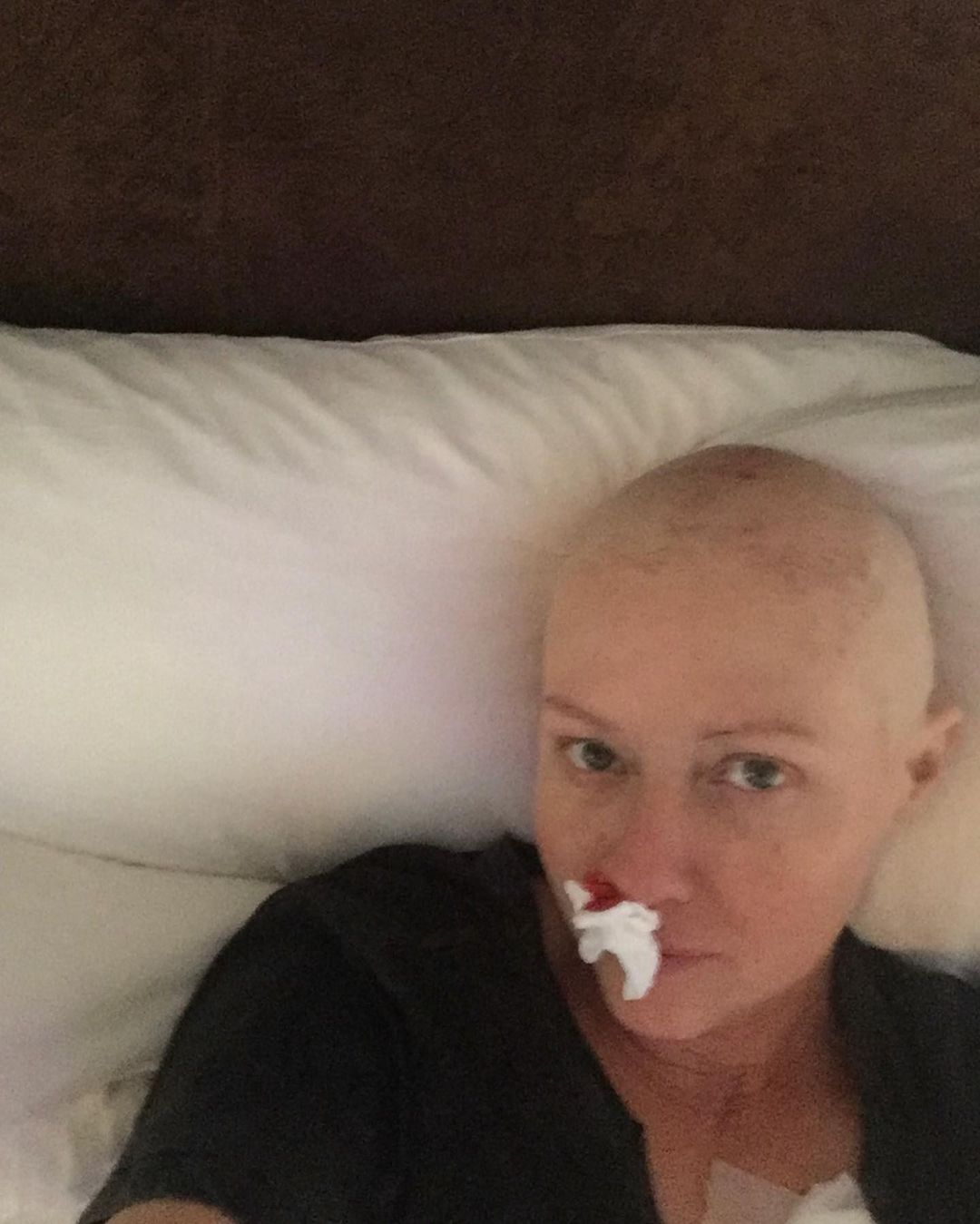 This photo might look scary and frightening to some people. But that is the reality for cancer patients and cancer survivors. Not many are willing to share it with the public. This is why fans love Doherty and her journey. They appreciate her willingness to talk about topics that many are silent about.
Car Selfie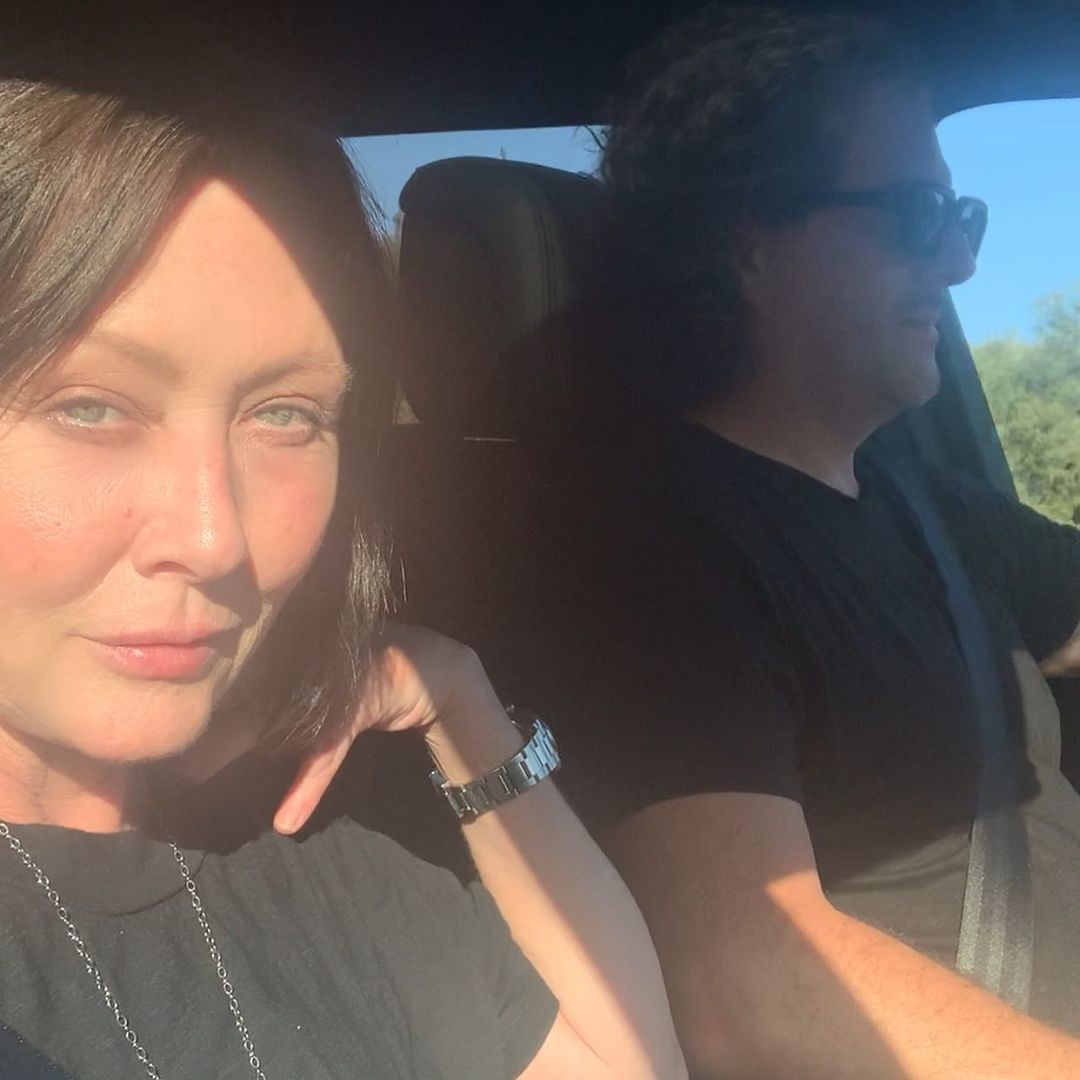 Let's continue our list of Shannen Doherty no makeup photos with a car natural selfie. We all have a lazy Sunday. Enjoy it as much as you can.
Thankful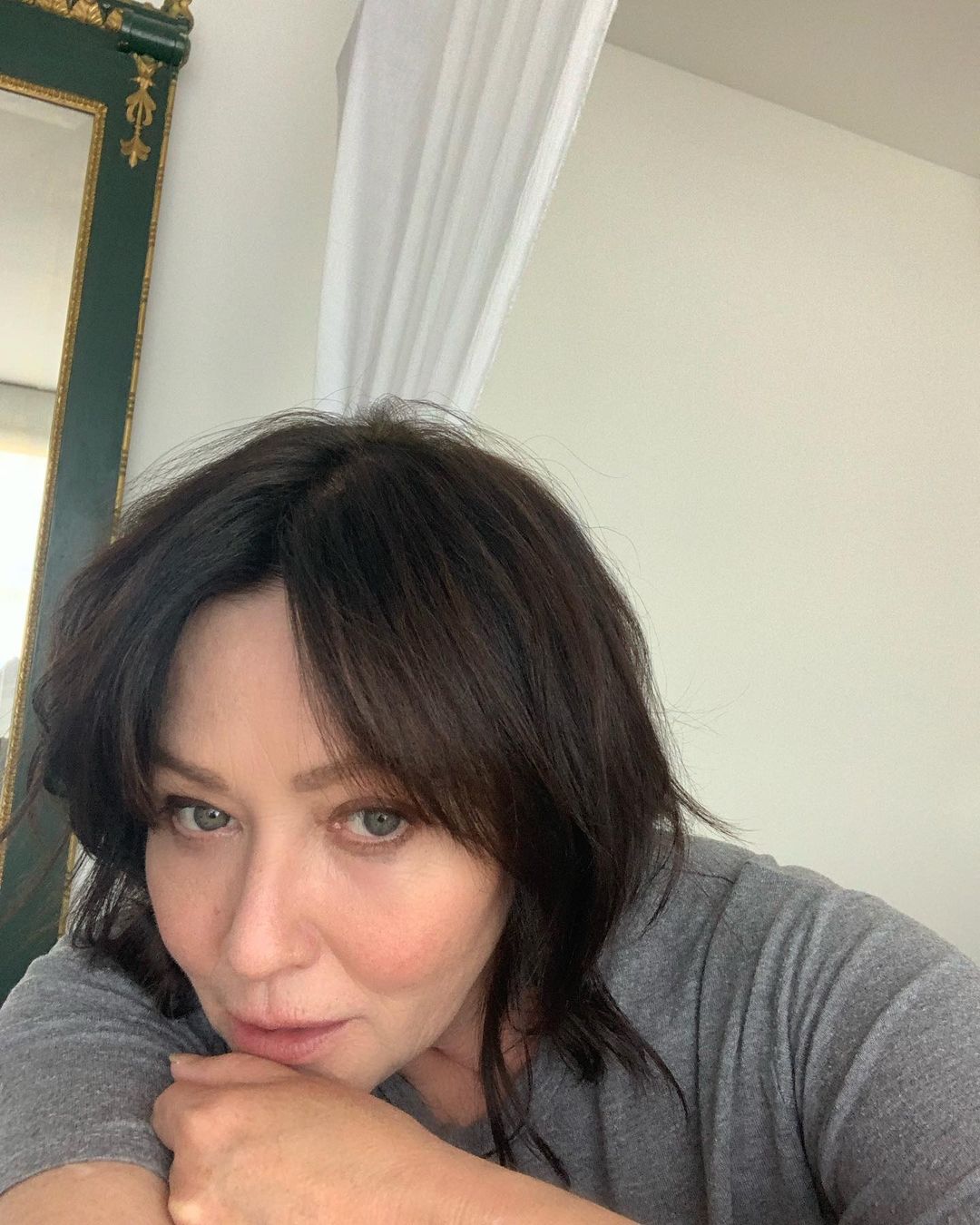 When you survive a battle with cancer, you have a different perspective on life. You start being thankful for every second, every minute of the day. You appreciate life even more. You just want to live. And Shannen will tell you the same.
The 90s Star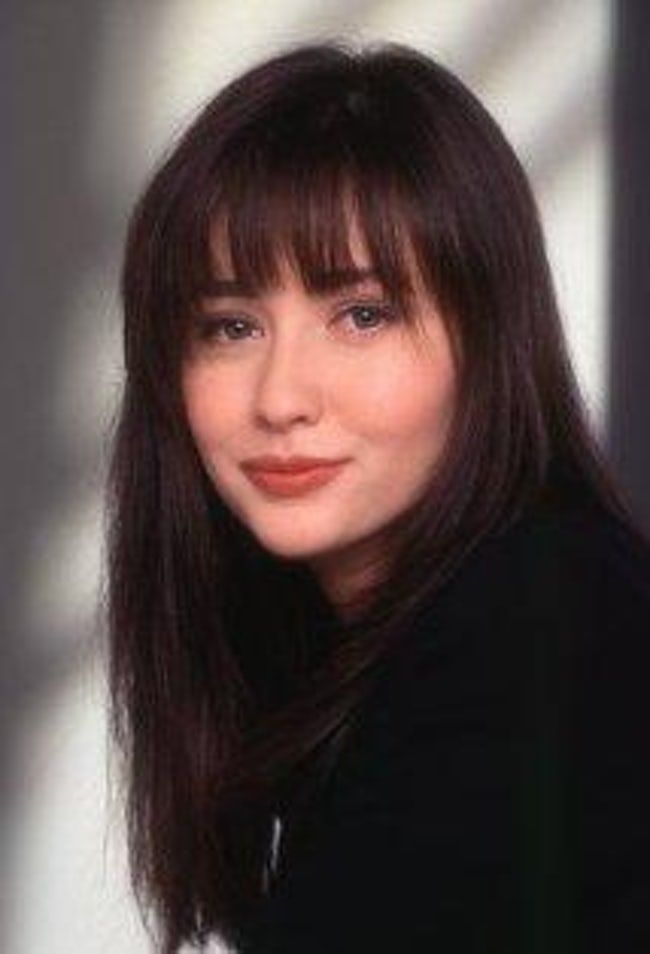 Let's finish off the list with a photo of the famous actress as a young celebrity. This was back in the days of the Beverly Hills TV show. Portraying Brenda, Shannen earned worldwide popularity. You can see, even then, that she was a natural beauty. And that is how she got famous.