Building a successful skincare routine is a lot like creating and following a recipe for a delicious, healthy dinner. You want each of the elements to pair well together or else the entire meal will seem off. The same is true for your skincare regimen.
You want to use products that complement each other, like finding an oil free face moisturizer and a gentle foaming cleanser, which could both help address oily skin concerns. However, you also want to make sure that the ingredients in each of the products are formulated to achieve the goals you have for your skin. If you are looking to address oily skin, for instance, that gentle foaming cleanser will be most effective if it's made from ingredients with oil-controlling properties.
Below you'll find a list of products that can help you achieve a glowing, clear-looking complexion. Included are recommendations of what to look for within the formulas of these types of products. Across the board it's beneficial to utilize skincare products carefully formulated with skin-loving probiotics and superfoods. Seek out ingredients that are specifically designed to help even the appearance of skin tone, brighten the look of dullness, reduce visible signs of inflammation, and address blemishes. The final result is a collection of products—a recipe, if you will—that will help you achieve clear, radiant, dewy-looking skin.
Cleansers
For glowing, clear-looking skin, you might want to consider cleansers designed to address blemishes and breakouts. Seek out products that are gentle on your skin but capable of deeply cleansing impurities from your pores, which makes them suitable for most skin types. Look for powerful, blemish-clearing cleansers containing ingredients like licorice to brighten the appearance of blemish marks and ginger or tea tree oil to reduce the look of inflammation and redness.
Another option is finding a purifying cleanser that offers exfoliating properties from natural ingredients like lactic acid. When paired with anti-inflammatory ingredients like chicory or turmeric root, you have a cleanser that's well-equipped to brighten your skin's appearance, soothe, and deeply cleanse your skin. The result is a refreshed, more radiant-looking complexion.
If you have sensitive skin, you may want to look for a cleanser specifically formulated for your skin type. A milk cleanser with a creamy consistency will be gentle on skin that's easily irritated, and it'll work especially well if it's formulated with soothing ingredients like aloe and oatmeal.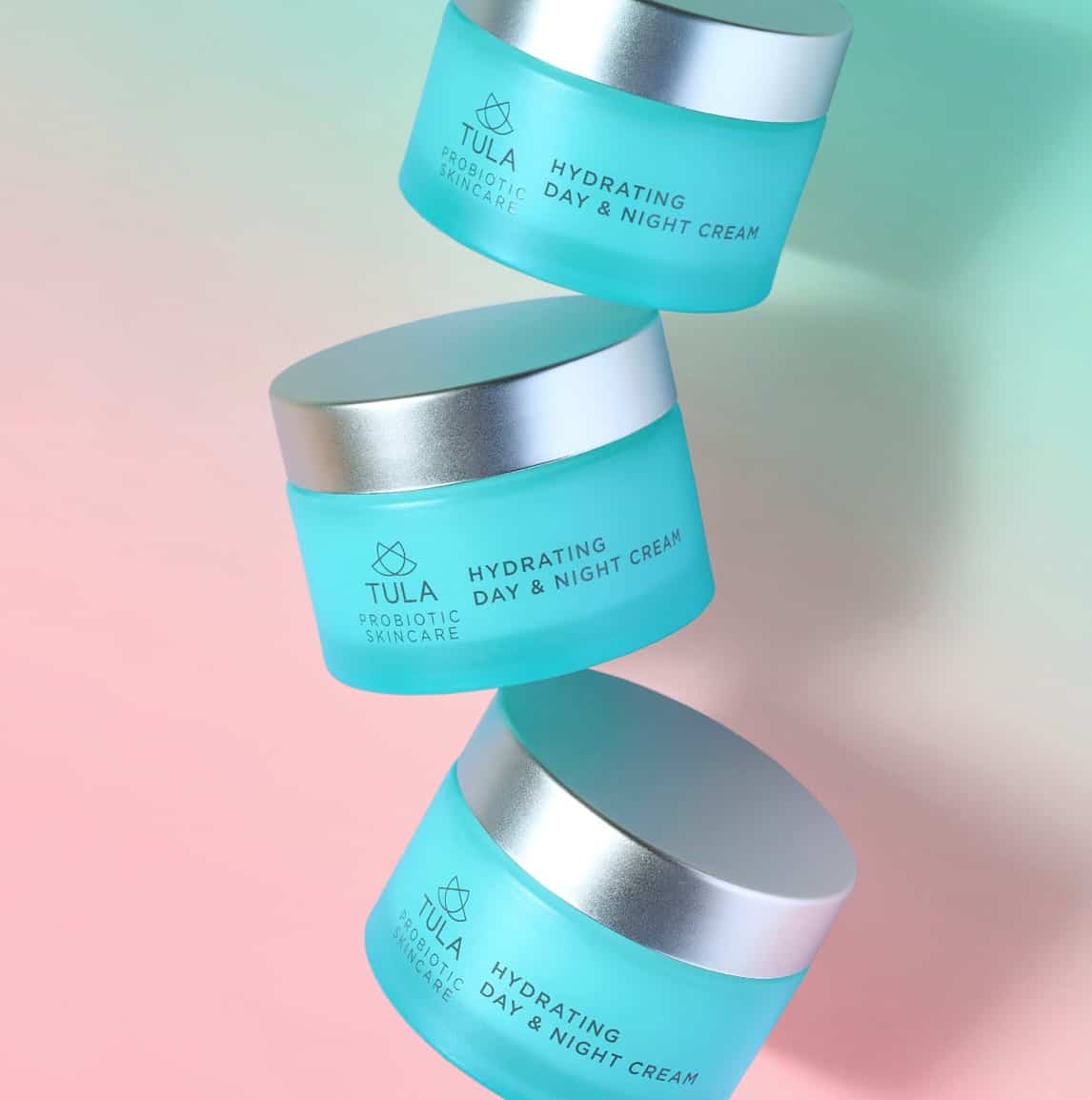 Moisturizers and Toners
Moisture is a key factor in helping your skin maintain a healthy, dewy-looking glow, regardless of your skin type. However, if you often experience oily skin, you may need to consider if the type of moisturizer you're using is truly effective for your skin type.
An oil free face moisturizer is a great product to consider. Beneficial ingredients to seek out include prickly pear extract and fermented rice water, which are designed to reduce the look of inflammation and the appearance of pores while protecting your natural moisture barrier. An oil free face moisturizer is a high-performing option for most skin types and especially beneficial for those with oily skin.
Truly effective and gentle moisturizers are made without synthetic fragrance or alcohol, which is important if your skin is prone to irritation or sensitivity. Instead, seek out ingredients like ginger and cucumber, which not only calm the appearance of inflammation, but can also help to firm the look of skin and promote elasticity. This, in turn, can make your face appear smoother, which will help with giving off a more radiant look.
For a particularly heavy dose of moisture, consider a night cream. One that's made with naturally moisturizing ingredients like watermelon and squalene, for instance, acts as a kind of overnight hydration mask for your skin. Even if you're following a regular moisturizing routine during the day, a night cream can be very beneficial, especially when the weather is really dry or hot.
Toners are another excellent product for promoting smooth, radiant-looking skin. They work to exfoliate your skin, removing dead skin cells to help reveal the appearance of glowing skin. The best toners will also offer hydrating properties and help balance the pH of your skin as well. Seek out one with beetroot and mushroom extract, two naturally occurring ingredients with incredibly powerful hydration-boosting properties.
Serums
Serums can help boost the effects of your oil free face moisturizer or toner, and often they're targeted to specific concerns or areas of your face. The skin around your eyes, for example, is a bit more sensitive to signs of stress, and environmental factors. This is why many people are prone to under-eye puffiness, dark circles, and so on.
A serum that's formulated to target the area around your eyes can help reduce the appearance of those factors. Ones that contain topically-applied caffeine work very well at minimizing the look of puffiness, while powerful natural extracts like from the Tree of Happiness can help fade out the look of dark circles to promote brighter, more even-looking skin.
A serum that contains ingredients with illuminating properties can also promote radiance. Citrus extracts are well known for their ability to brighten the look of skin and help even out the appearance of skin tone. Vitamin E can also help encourage a healthy-looking glow by offering a layer of protection from environmental stressors.
Masks and Targeted Treatments
It's worth adding certain face masks and targeted treatments to your skincare regimen. When you use these two to four times a week, you give your skin a well-deserved, nourishing "spa moment" that can also help boost hydration and promote radiant-looking skin.
Look for a face mask that contains ingredients known for their hydrating and brightening properties. Grapefruit, for example, as a citrus extract, works to give your skin a more illuminated appearance. When paired with a soothing ingredient like chamomile, it can help reduce the look of any redness or irritation, which allows a more even-looking tone to shine through, boosting the appearance of a natural glow. Masks that contain ceramides, too, are great for promoting a radiant look because they help lock in and protect your natural moisture barriers.
If you find yourself without the time one day to apply a face mask, consider having some treatment pads on hand that are meant to revive skin that may appear dull. These types of products work especially well if they're made with ingredients like extracts from papaya or willow bark, which are natural exfoliants. As mentioned before, exfoliants help remove impurities and dead skin cells to allow more radiant, healthy-looking skin.
Sunscreen
Finally, it's important to remember, especially as summer nears, that you should be applying sunscreen every day. Even if you don't plan to venture out into the sun too much, some of the best high-quality sunscreens can help protect your skin from all kinds of damage, not just sun exposure. Highly effective, more natural sunscreens may contain ingredients like wild butterfly ginger root, for instance, which can help defend your skin against potential damage from blue light, which you're exposed to anytime you use a computer.
Seek out high-performing sunscreen with a non-comedogenic formula that also won't leave the white cast many sunscreens are notorious for. A formula like this won't clog pores or dull the appearance of your skin, so your natural glow can shine through. Be sure to look for a reef-safe sunscreen, one that's made without chemicals harmful to coral reefs, with SPF 30 for the most effective protection against sun damage.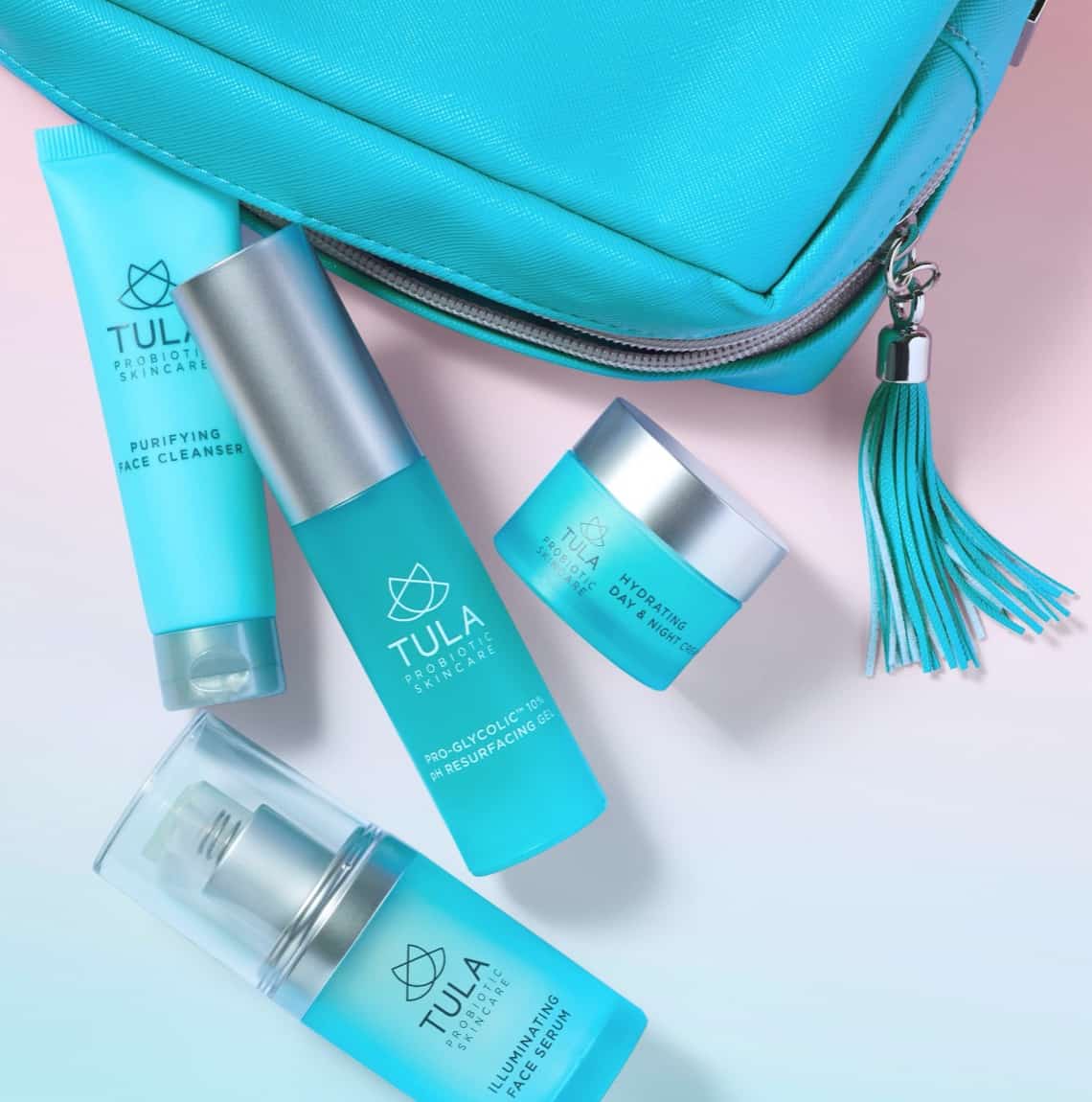 About TULA Skincare
When it comes to probiotic skincare products, TULA Skincare is among the leaders. The company was founded with the purpose of offering practical skincare essentials to help you find balance through thoughtful, intentional ingredients and formulas. The team at TULA Skincare leverages their scientific background to create products to help you achieve healthy-looking, beautiful skin to address your concerns and daily needs. On the TULA Skincare site, you can shop a variety of probiotic skincare essentials for virtually every step of your routine. From day and night cream to primer, skin toner, oil free face moisturizer, and more, shop TULA Skincare for all of your probiotic-based essentials.
Shop TULA Skincare's entire lineup of probiotic-based skincare products at Tula.com