The best person who can help you find the best solution to your oral problem is a dentist. However, it can be overwhelming to choose the right dentist—and that's not even taking in the fear and anxiety many associate with dental procedures into account.
Before you take your dental appointment, you should prepare yourself and consider certain things, which will be discussed below:
1. Make Sure to Choose an Experienced Dentist
Choosing a dentist is a big decision that can have huge consequences on your overall health, as well as the health of your family. When you are looking for a good dentist in your area, consider some of these things. These tips will help you make an informed decision about which dentist is right for you and your family:
Validate the Dentist's Credentials

: Most dentists are licensed to practice. In most cases, their licenses last for a few years, which then need to be renewed. 

Ask to See the Dentist's Portfolio:

Ask to see photos of their work as well as references and accreditation to see how successful they've been. 

Ask About Treatment Options

: An experienced dentist can provide you several treatment options to resolve your dental problem and ease any anxiety. You should also ask the dentist sedation options for major dental procedures, which you can

read more

about here.

Read Reviews

: It's a good idea to read online reviews about your prospective dental clinic to ensure that you gain helpful insights as to how previous patients were treated. You'll want a dentist who is friendly, caring, and sensitive to your needs.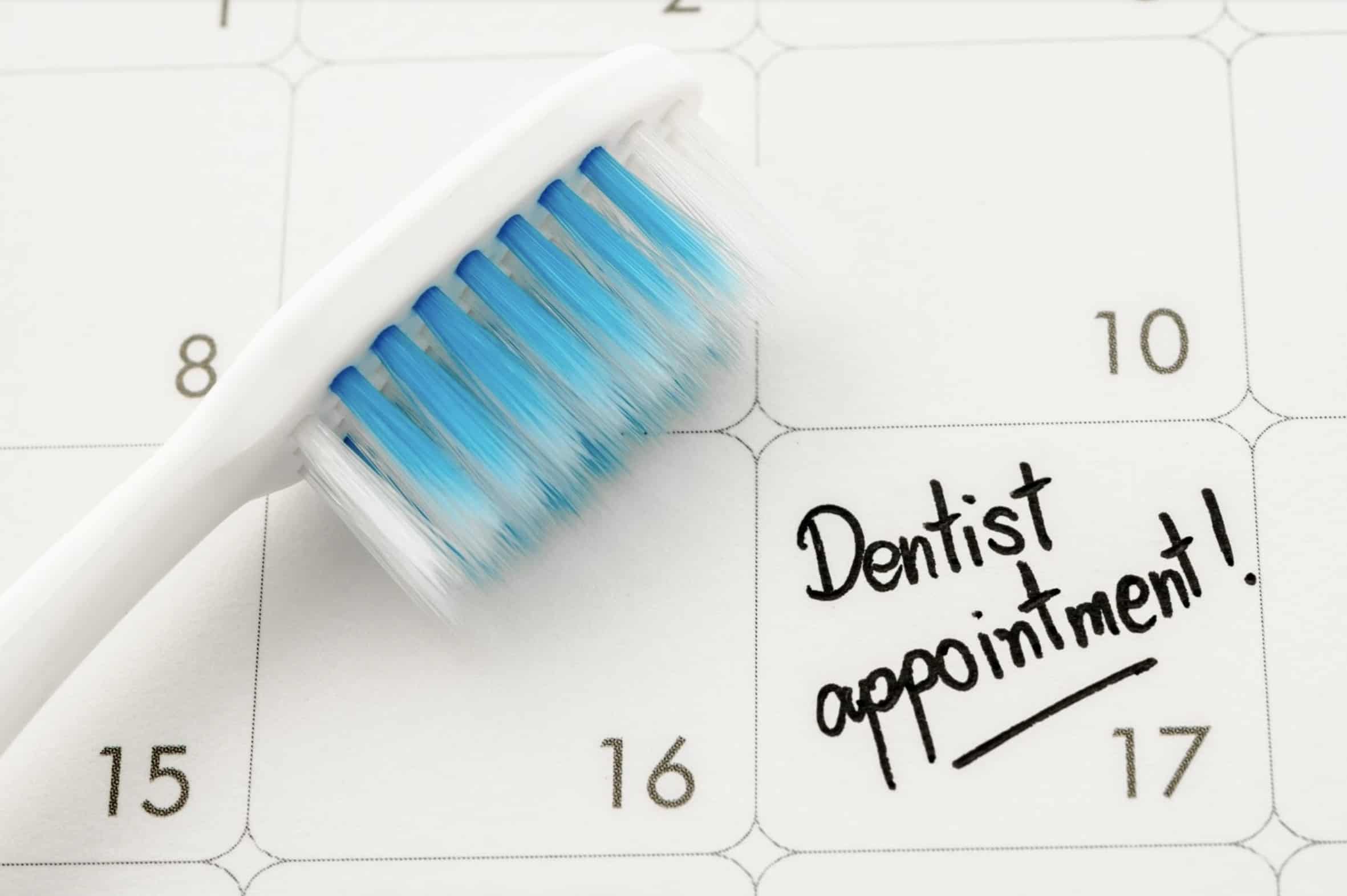 2. Know What Services You Can Expect 
You should know exactly what services you can expect from the dentist you choose. It's best to find a dentist who is open to discussing the various problems you have and treating them as soon as possible, especially if you are in pain.
There are many different kinds of dentistry out there. The services offered depend on the dental care that is required by the patient. There are many different types of dental services that you can get, including the following:
Tooth Extraction

: It is a common dental procedure that all dentists can perform.

Cleaning and Filling of Cavitie

s: One of the most common services is cleaning and filling of cavities and other problems. This is generally done by a professional who does this on a regular basis. 

Orthodontics: Another type of dental care that is offered is orthodontics. This is a service where the dentist removes the unwanted teeth from the mouth to make it look nice. You can also have braces installed to correct teeth and bite placement. If you don't want the traditional look of braces, you can also do a quick search of "does Invisalign work?" to find out more information.
Teeth Whitening

: It is another type of dental service. This is a type of treatment that can help you to have white teeth and avoid stains. It is used mainly to improve the brightness of a person's smile.

Dental Implant

: A dental implant is basically a surgically made metal piece that interfaces directly with your jawbone or skull to provide a new dental prosthetic like a crown, root, denture, dental bridge, or even an orthodontic supporting anchor for a missing tooth.

Dental Crown

: These crowns are made up of plastic, metal, or porcelain, and are placed over your damaged tooth. They can help to keep your teeth intact and free of disease and problems.

Orthodontic Surgery

: Orthodontic surgery involves reshaping teeth into a more appealing shape.

Gum Contouring

: This procedure involves shaping the gums, but it can also include reshaping a bite. Sometimes this is done in conjunction with another type of cosmetic procedure to create a more pleasing appearance. 
3. Safety Precautions
Because of the pandemic, dental appointments are stricter. Expect enhanced screening procedures, such as answering a survey and COVID-19 screen test. Also, the use of personal protective equipment is important, such as wearing face coverings like face masks and face shields.
4. Make Sure the Dentist Has Your Insurance 
Make sure that your insurance covers any services that are being offered to you. Sometimes, dental health insurance isn't sufficient. If your insurance doesn't cover treatment options that the dentist offers, you may be left to pay thousands of dollars for services that you don't really need. If you have good health, then you will probably not need much dental coverage. Those who don't have good dental health will probably need more expansive dental care insurance.
So, what dental services does insurance typically cover? What dental services insurance usually covers will depend on the type of coverage that you are looking for. Usually, the most basic coverage includes dental cleaning, tooth extraction, and dental X-ray. 
5. Dental Hygiene
Whether you have a toothache or you suspect gum disease, good dental hygiene is crucial before visiting a dental clinic. Brush and floss your teeth to get rid of food particles stuck in between teeth. It is also a good idea to use mouthwash to rinse your mouth for refreshing breath.
6. Your Current Medical Condition
For those who are suffering from any medical condition, it is important to talk to your doctor about any restrictions before undergoing any dental procedure. Patients who have heart disease, degenerative disorders, or an infection must undergo thorough physical assessment and laboratory tests to treat and prepare them before their next dental appointment.
7. Be Prepared Emotionally and Mentally
When you need to make a dentist appointment, preparing yourself emotionally can be an intimidating experience. Dental treatment is an important part of our lives, but, in today's world, many people have a difficult time finding a dentist that they feel comfortable with. This can lead to unnecessary pain and complications for them, which is why it is so important to understand how to prepare yourself for your next dental treatment.
Here are some tips to prepare yourself emotionally and mentally before your next dental appointment:
Equip Yourself with the Right Information

: You can read articles or watch videos about a particular dental procedure to reduce the anxiety associated with the uncertainties of the procedure.

Check the Website of the Dentist

: Make sure to find out more information about the dental clinic, such as the services they are offering, by checking their website. 

Talk to the Dentist

: It will not hurt to talk to a dentist by phone or personally before undergoing a procedure to ask questions so you can clarify anything that bothers you. 

Take a Day Off:

Take time to relax at home a day or two before and after your dental appointment, especially if you will be undergoing a major dental procedure. By doing so, it will help you relax and prepare yourself better to reduce stress and anxiety.
8. Find Out If You're Eligible for Referrals and Discounts 
Often, your insurance company may pay a certain amount of your visit out of pocket. Other insurances, including Medicare and Medicaid, may also cover some or all of it. But remember, these programs usually only pay to doctors who are listed in the plans or who are referred to you through the plans. 
9. Use Dental App
Most people these days do not want to deal with the hassle of getting in their appointments. You can save time, money, and effort by using a dental app to set appointment. There's no waiting time involved because you can simply arrive at the clinic at your set scheduled time.
10. Consider Telemedicine
The advancements that have been made in the medical community, specifically in the area of telemedicine, have led to a revolution in the medical community. In the field of dentistry, this has resulted in an increase in the ability to provide medical treatment through telemedicine.
Telemedicine allows doctors to provide personalized care to patients with a variety of unique physical and mental health conditions. It can also provide telemedicine consultations for individuals with more complex conditions, resulting in quicker treatment and increased overall success rate.
Teledentistry has enabled dentists to provide quality care for patients in the comfort of their home or at the offices of their primary care provider. This allows the patient to receive the same quality of dental health care and experience the same level of care, which would be provided in a traditional office setting. 
The ability to get quality dental care through telemedicine is something that should be considered by anyone who is concerned with improving and maintaining a person's health, and whose primary concern is to ensure a healthy smile. It is a safe alternative to face-to-face consultation. 
Conclusion
Before your next dental appointment, it is important to consider choosing the best dentist who has the expertise and experience handling the type of oral problem you have. Make sure that your insurance company will cover the dental treatment you are planning to undergo to avoid paying out of your pocket.
You can consider telemedicine and using dental app to set your next dental appointment. Also, make sure to take the necessary safety precautions to avoid contracting COVID-19 by wearing personal protective equipment and following guidelines or ordinances pertaining to dental visits.