The CBD skincare market reached $US 273.66 million in 2019. Its value is expected to grow in the coming years as people across the world are paying more and more attention to their health and overall well-being. Consumers want to look and feel their best. There is a notable demand for inventive skincare lines using natural ingredients.
Cannabidiol or CBD as it is more popularly known is an organic compound found in the cannabis plant. Contrary to tetrahydrocannabinol or THC, CBD does not carry any psychoactive properties, meaning it does not give off that 'high feeling' mostly associated with cannabis. The CBD compound provides multiple health benefits leading to its global acceptance and an insurgence in a topical CBD skincare line, producing oils, creams, lotions, and salves.
Since the skin is the largest organ in our bodies, it is essential to protect it and keep it healthy. Integrate the best CBD salve in your skincare routine to reduce inflammation, increase hydration to prevent aging, and heal skin-related issues such as psoriasis, eczema, and acne.
What is a CBD Salve?
A CBD salve is a topical ointment combined with CBD. It is essentially created for a more specific use or application – which is to heal and protect. The CBD extract is infused with fatty oils and lipids like beeswax and coconut oil. It contains little to no water- making a consistency ideal to be used on the skin, smoothly and evenly. A small amount of CBD salve applied to the desired area of the skin can go a long way!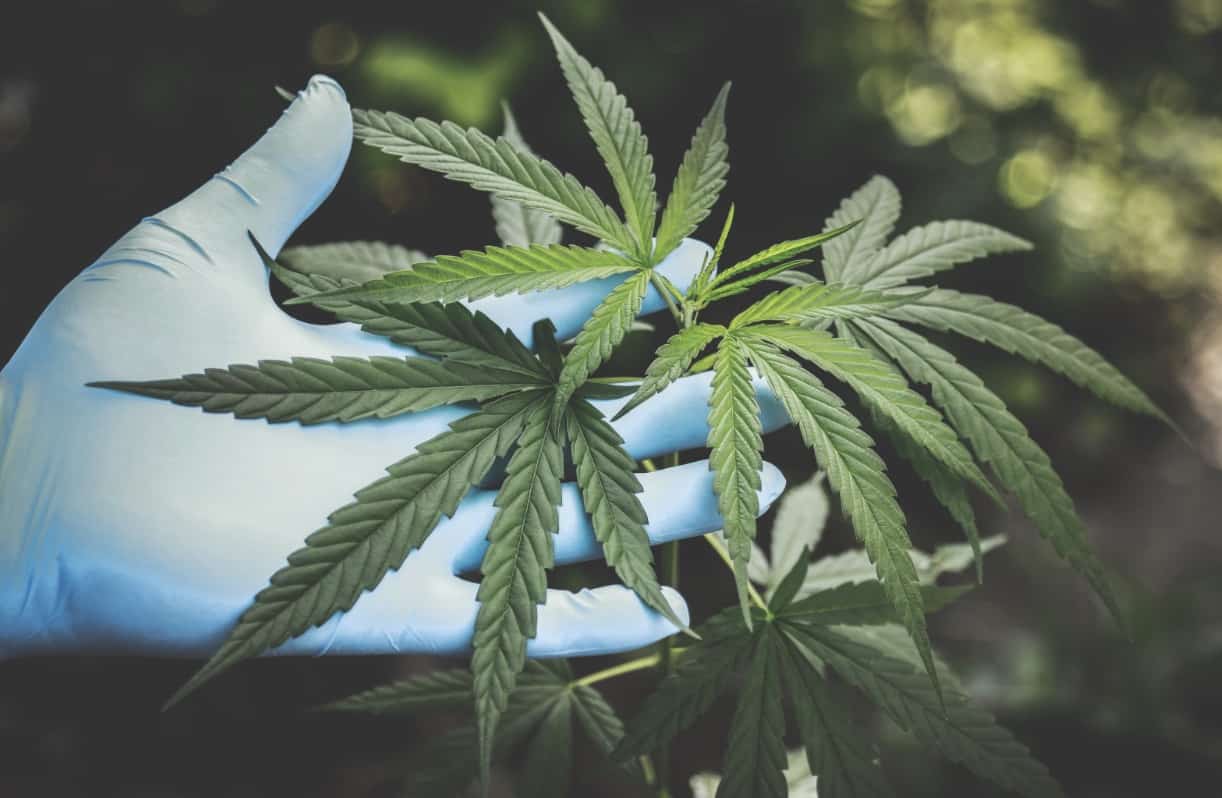 Photo by Aphiwat chuangchoem from Pexels
How is CBD salve made?
The initial step in creating a CBD salve is to infuse CBD oil with another carrier oil. Coconut is one of the most common ingredients in making CBD salves due to its high fatty acid content that holds the CBD oil efficiently. The CBD oil is simply mixed with melted beeswax, coconut oil, and sometimes pleasant-smelling essential oils such as eucalyptus or lavender for an added healing and soothing effect.
What makes it work?
A CBD salve massaged into an affected area can relieve soreness, pain, and alleviate skin conditions. Our skin absorbs the cannabinoid lipids which allow it to efficiently retain the benefits of CBD. The CBD compound interacts with our body's endocannabinoid system that has natural receptors that regulate the response to pain, hormone regulation, immunity, and our skin's sensitivity to stimuli. Immediately after the CBD salve is administered to the affected area, the recovery process begins by diminishing the itchiness or pain and instead provides a soothing effect on the skin.
Tips for using CBD salve efficiently
To maximize the benefits of a CBD salve, we have listed a few tips below on how to use CBD salve effectively:
Prep your skin
Our skin is exposed to bacteria and germs constantly so it is very important to keep it clean. Before applying the salve to the target area on your skin, make sure to wash your hands and the portion where you plan to use the CBD salve. Use an anti-bacterial soap and pat the area dry before rubbing in the CBD salve.
Locate the region
CBD salves can be pricey so there is no need to apply it topically over your entire body. To save on the product, locate the problem area that needs healing. Also take into consideration the key spots for those suffering from pain, muscle soreness, or inflammation related to arthritis. Look into applying CBD salve at the back of the neck, temples, shoulders, feet, legs, and joints such as the knees, wrists, ankles, and hips. CBD has anti-inflammatory properties so applying a salve infused with the CBD compound is an effective way to provide relief for the pain.
How much CBD salve should you use?
Initially apply a small amount to the affected area and massage slowly in circular motions. Topical salves take effect rapidly, so if you do not feel relief after a few minutes it is alright to apply more. Remember you also don't want to have your skin feeling too greasy or sticky, by applying too much. If you need a high strength salve, look for a product with a higher CBD content.
Check the labels
Finding a reputable supplier of CBD salve can be overwhelming with the multitude of products available in wellness stores and online shopping forums focused on skincare lines. Make sure to check the labels. Reliable brands always come with high-quality labels that are printed clearly and attached with all proper information ensuring that their product is safe to use. Only purchase CBD products that have undergone third-party testing which consists of all-natural ingredients and the best organic hemp plants.
In closing
CBD salves are specifically formulated to protect and heal the skin and provide calming relief for those suffering from pain and inflammation. Start with small amounts and increase application when necessary. Always consult with a doctor before using any product on badly irritated skin. Due to its organic properties, CBD salves are one of the best topical solutions, minus the harsh effects of chemicals. It is the best way to keep one's skin healthy and glowing at any age.