One of the most fashionable seasons in the year, one which allows you to wear outstanding outfits and amazing combinations, is, for sure, summer. Hot days, beautiful weather, your dopamine levels are over the roof, and the only thing that could make the already beautiful days even better is a bit of shopping to renew your old wardrobe. Read on, as we'll discuss some wardrobe essentials to make you look fresh for the entire summer.
The Color Blue
Nothing says summer like the color blue. Add a blue detail to the monochrome combination and highlight yourself! With this simple trick, you will refresh the monotonous monochrome styling. In a white, black, or grey clothing combination, insert a blue bag, hat, or scarf, and shade for a new look! You can also go for one of the silk patterns with natural motifs or geometric patterns and bring freshness to your combination. You can tie a scarf around your neck, to your purse, or tie your hair with it and let the ends hang. You can even tie it around your arm, giving elegance to the casual variant. Motifs of butterflies, flowers, and even patterned cuts whose lines are inspired by waves or circular ornaments that are typical representatives of women's energy in aesthetics are a great addition to your wardrobe.
Metallic and Silver for Almost Every Occasion
Metallic shades are the theme of the runway this year, so consider silver your color of the season. With metallic, the party will start even if it's a small gathering! If you want to feel refined, opt for a summer trend dominated by pearls as well. They can be sewn on a T-shirt, hung over the back, replaced with the belt on the bag, or be on hair clips. The combination of these two allows you to look outstanding for every occasion.
And we mean every occasion, as you can pull it off even for your wedding. If you have planned a wedding on the beach to adhere to summer and its amazing energy, wedding dresses are taking up the trends. An enchanting wedding dress made from soft tulle, with off-the-shoulder straps, and with the dress dropping elegantly to the floor, make you look outstandingly beautiful. The dresses are white, though you can opt for a different shade (almost metallic or silver-like), and the embroidering is to die for. There are numerous options for everyone's taste.
Daring
The key to a good clothing combination this spring/summer season is the strong contrast of lines and shapes. Black and white contrasts will not go unnoticed, and strong, bold lines will knock you off your feet!
Another interesting combination, which is quite a contrast to what we are used to, is the combination of naked skin and suits. Yes, it seems different from what we usually wear, but the combination is imagined a bit differently. Especially if you go for an oversized jacket.
Instead of a T-shirt that reveals the stomach, bras will be worn. But of course, not the ordinary and transparent ones, but bigger and more stylized ones. It will not seem vulgar at all because the idea is to combine them with suits and trousers.
Together with a pair of green sunglasses, it will look stylish and refreshing. The striking green color of the frame may be unexpected, but it will go well with all other colors.
And the last item in this combination can be a beret. It is a hat that has always been synonymous with classic elegance and a nonchalant French way of dressing. The advantage of the beret is that it can be worn in several ways.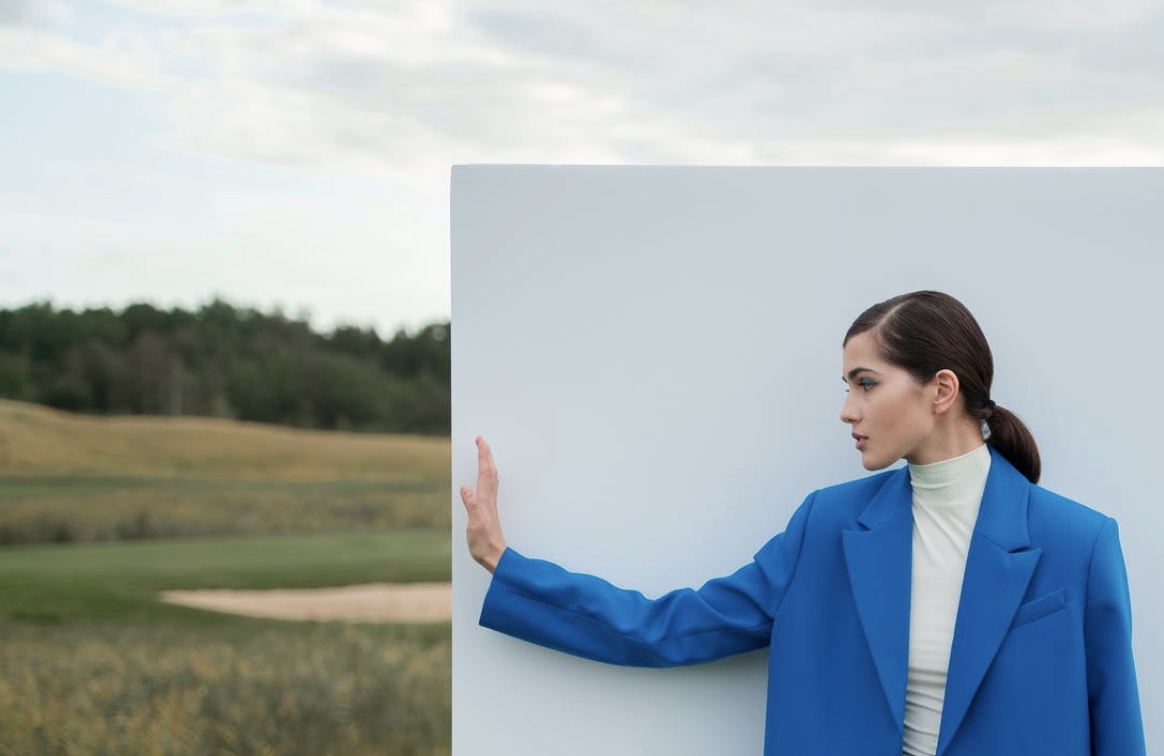 Safari Colors!
Safari-style includes colors from brown, through earthy, and beige, to greyish and olive. In addition to providing the opportunity for different combinations of clothes and details, the colors of this style suit everyone!
A good pair of shoes always enriches the clothing combination, and a good pair of deep boots makes it even better! Whether they are solid or colorful, pair them with dresses, skirts, and shorts, and choose a color to go with the safari combination. The boots may be more for your night-out, making it more memorable and outstanding.
Another interesting addition to this style is fringes. Fringes have never gone out of fashion, but they are entering the top trend this season! Your styling will look great if you choose a bag with fringes, a blouse with fringed sleeves, or an elegant skirt! Fringes are one of those fashion trends that come back to the scene every now and then. This is exactly what will happen in a couple of months when fringed jackets will definitely be in. And it won't be just denim jackets, but ones made of some other material.
With these small additions, you can make countless combinations with what you have and make sure you look mesmerizing whenever you go out.