It's hard to keep up with all the beauty trends that seem to come and go. There are conscious, cruelty-free, and ethical beauty products. There are natural, green, and clean beauty products. What are the differences, and how do we know if a product is ethical or not? However, as people become more aware of ethical beauty products, it comes as no surprise that ethical beauty is very likely a trend that's here to stay.
1. Defining Ethical Beauty — Let's dive into what ethical beauty is and what to look for when shopping for ethical beauty products. There's a lot that goes into defining what makes a product an ethical one. It can include animal testing policies and organic ingredients, and it can also include how they treat employees. To break it down into four simple factors to consider when looking for ethical beauty products, find ones that are vegan, cruelty-free, non-toxic, and palm oil free. 
Vegan beauty means that it's a beauty product that does not come from animals, animal-derived products, or animal by-products.

 

Cruelty-free means that the products, including their raw materials, were never tested on animals.

 

While non-toxic products are often criticized for being a marketing tool with almost no regulation, you'll find that any product that's labeled as non-toxic doesn't have any toxic ingredients listed, such as phthalates and parabens.

 

As for products that are palm oil free, know that palm oil is one of the most commonly produced vegetable oils in the world. Because of that, it's a product that is destroying many rainforests and animal habitats and is often produced under poor labor conditions.
2. Understanding Ethical Business Practices — Keeping those four pillars in mind, not all cruelty-free products are vegan. A beauty product might be cruelty-free in that the brand doesn't test on animals, but the product could still very well contain animal ingredients or animal byproducts. While products may be non-toxic, they could also still contain palm oil or be tested on animals. A beauty product could be ethically sourced and palm oil free, but it may contain ingredients that are toxic or tested on animals.
3. Differences Between Conscious and Cruelty-Free Beauty Products — So now you know what cruelty-free beauty products are and how a cruelty-free product is one of the pillars of ethical beauty. However, it's also important to understand the distinction between conscious and cruelty-free beauty products. 
Conscious beauty products might be socially conscious, such as ones that are certified B crops or 1% For The Planet members that commit 1% of their earnings to charity. These conscious beauty brands may have carbon or plastic offset initiatives. On their website, the conscious beauty brand may display their sustainability record.
Cruelty-free beauty products are ones that were not tested on animals. If you want beauty products that are free of animal byproducts, opt for vegan products. Looking for an easy way to get access to cruelty-free beauty products?

Consider a cruelty-free beauty box subscription

to get cruelty-free products delivered straight to your door.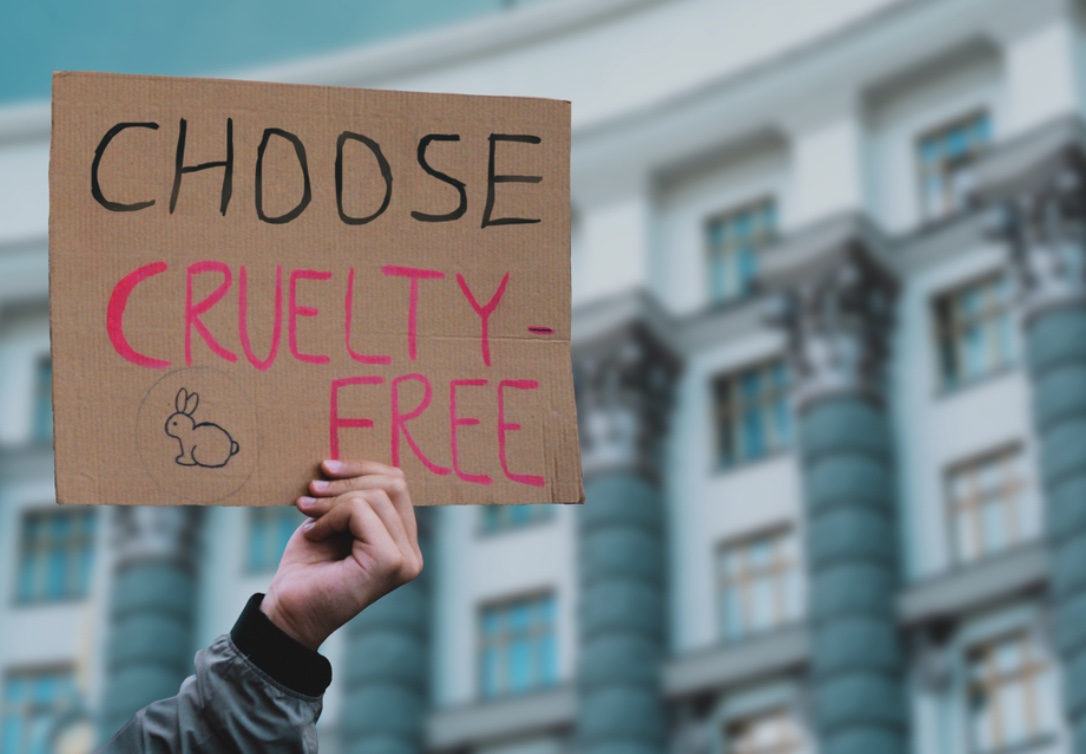 Source: AndriiKoval/Shutterstock.com
4. Differences Between Natural, Green, and Clean Beauty Products — It's easy to get caught up in what seems like catch-all terms. Are natural products the same as clean products? What exactly is a green beauty product? There are differences between all three of these.
Natural beauty products have ingredients sourced from nature.
Green beauty products come from brands that have an environmental and sustainable responsibility toward our planet.
Clean beauty products are ones that contain non-toxic ingredients, but they can be non-toxic natural ingredients and/or non-toxic synthetic ingredients.
5. What Is Organic? — When a beauty product is organic, that means that the product doesn't have any GMOs. There are no artificial colors or artificial fragrances. You won't have to worry about preservatives or harsh chemicals. Its animal- and plant-based ingredients are primarily reared or grown using organic standards. It is not necessarily vegan or cruelty-free.
6. What Is Vegan? — Yes, when you're vegan, you don't eat animal products or animal byproducts like dairy products. However, you also don't buy any products or engage in any activities that are cruel to animals, as far as is practicable and if there is a choice. Part of that lifestyle includes buying vegan beauty products. Some popular non-vegan ingredients include beeswax and honey. Vegan products won't have those kinds of animal byproducts in them.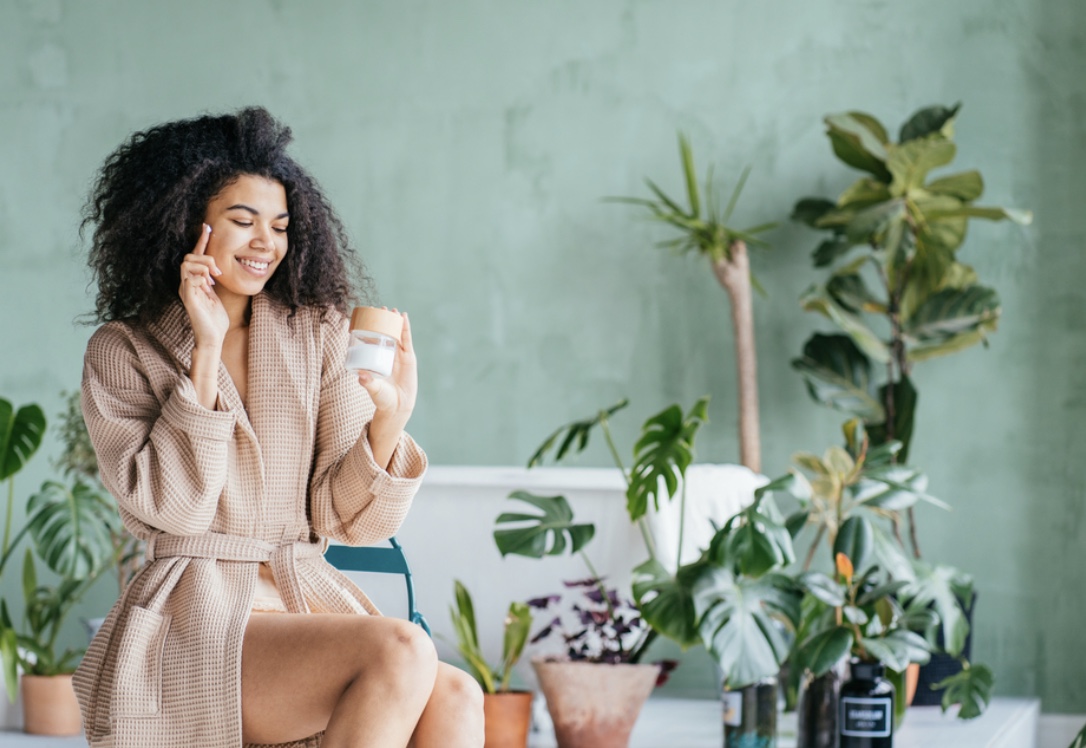 Source: Iryna Inshyna/Shutterstock.com
7. What to Look For with Sustainable and Ethical Beauty Products — Now that you know the differences between conscious, ethical, and cruelty-free beauty products, here's what to look for when choosing sustainable and ethical beauty products:
Beauty brands that use thoughtful packaging may use zero waste options. Others can use post-consumer recycled materials or widely recycled packaging materials like glass and aluminum.
Ethical sourcing is a crucial touch point for sustainable and ethical beauty products. Brands should be aware of what's going on within their supply chain and understand the environmental and social impact of the sourcing and manufacturing of their raw materials and goods.
What ethical company policies does the brand have? A beauty brand might participate in charitable giving to grassroots organizations or charities. They may have waste and resource management policies like office recycling programs and carbon offsets.
8. Watch Out for Greenwashing — According to CorpWatch, greenwashing is the phenomenon of socially and environmentally destructive corporations attempting to pose as environmentally responsible. Watch out for any companies that are using greenwashing as virtue signaling by doing your research on brands to see how ethical and sustainable they are.