It's time to bring some fall excitement into your wardrobe while keeping things simple at the same time. Building your fall capsule wardrobe will make figuring out what to wear a lot easier too. Your fall collection will include the essentials of what you want to wear this season. Some people will choose a set number of items they wish to include in their capsule wardrobe, but you certainly don't have to. Your main clothing items will likely consist of tops, bottoms, dresses, skirts, jackets, and shoes. The following tips can help you decide what you need in your fall capsule wardrobe with some specific pieces to include and styling inspiration.
Tip 1: Identify Your Key Pieces for the Season
Your closet should start to look more fall-like at this time of year. The summery items are stored elsewhere and are replaced with your fall essentials. However, some of the articles of clothing don't move because they have a permanent place throughout the year. Determine what those year-round essentials are, what past fall items you want to bring back, and look for gaps in your fall wardrobe essentials that you need to fill.
Tip 2: Be Intentional with Your Shopping
When you want thoughtfully designed clothes made of high-quality materials, be sure you look around before buying the first thing you see. With jeans, for example, it helps to look at a brand that specializes in exceptional-fitting pairs for women of all shapes and sizes. Jeans are one of those items that can be hard to find, so you want pairs designed to enhance your curves and boost your confidence. Quality over quantity wins every time.
Tip 3: Choose Versatile Pieces
You probably don't consistently buy clothing that can only be worn one way. You may have blouses that you tuck in but also look perfectly fine untucked for a more casual vibe. You likely have sweaters that look good with a skirt or with jeans. Your jean jacket should look great layered over a dress or paired with black jegging jeans and booties. Versatile clothing is an important part of building your fall wardrobe capsule.
Tip 4: Combine Seasons
Some summer dresses take on a whole new vibe in the fall, depending on how you style them. No one said you have to put everything from summer away as you transition to cooler, fall weather. Play around with different looks for fall. It will be like having totally new outfits. There will be opportunities to wear some of your summer skirts, dresses, and shorts with a whole different spin.
Tip 5: Go for Color and Prints
You may want a mix of neutral tones in your fall capsule wardrobe, but that's not all you should include. As you build your basic colors, think about what pops of color will complement them nicely this season—rock splashes of color or even floral prints that make you swoon. You can build a whole fall wardrobe on accent colors you're in love with right now.
Tip 6: Determine If You Have Your Essentials for Fall
After you've determined your preferred color scheme that you can mix and match, have moved most of your summer clothes out of the way, and have decided what has a year-round place in your closet, you can start to build a cohesive fall capsule wardrobe. You'll see what you want to bring in, such as cardigans to layer over tees and tanks, sweaters that fit your mood and lifestyle, and various jegging jeans that can be dressed up or down, to name a few.
Everyone is busy with work, family, and friends, so it helps to know exactly what you'll need without making life more complicated or time-consuming. Simplifying your closet and focusing on meaningful choices will make you feel great this season.
Here are a few ideas to include in your fall capsule wardrobe: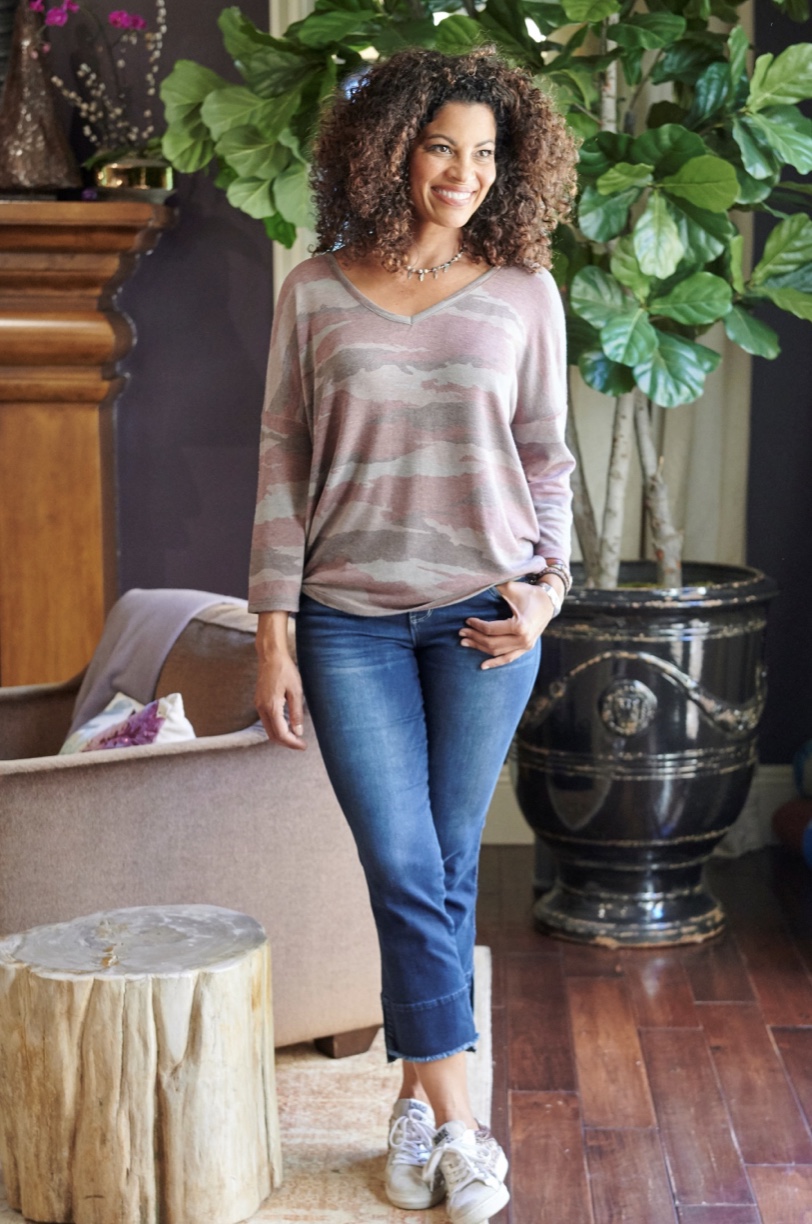 Light Jacket: Jean Jacket or Utility Style
There's no better time of year to wear your comfortable jean jacket than fall. It's the classic transition jacket for crisp, cool mornings and evenings. As a wardrobe must-have, pick the denim jacket that best embraces your style and looks great with anything you wear.
Outfit Inspo: Go with a light blue wash or pick a twill utilitarian jacket in a fun camo print as a great color complement to your outfit. Try pairing your light jacket with a cute pair of colored jeans.
Summer Dresses That Also Serve as Fall Dresses
Don't put away your summer dresses quite yet. Just revive them with a fall twist. Style your favorites with jean jackets, cardigans, boots, and fall accessories. When it's not too hot and not too chilly, you need those perfect in-between outfits. Let your summer dresses work for you. Outfit Inspo: Wear your floral babydoll with a long sleeve layer, chunky jewelry, and tall boots.
Skinny Jeans and Jegging Jeans
There are tons of different ways to style your ankle-length skinny jeans and your curve-enhancing jegging jeans this fall. These silhouettes are casual yet can be appropriate for put-together office looks, for example.

Outfit Inspo: Wear slim-fitting denim jeans with loafers and a long cardigan. Don't forget your handbag in one of the season's hottest colors. Another great option is a pair of colored jeggings in a color that just feels like fall to you.
Sweater Love
We all love cozy sweaters. Since it's sweater weather, embrace it with a few new styles that you can wear with your colored jeggings, straight leg jeans, or any of your other favorite pairs. Have fun with your sweater selections this year.
Outfit Inspo: Add a pop of color to your wardrobe with a lightweight sweater that feels comfy on these early fall days. Pull on a pair of your favorite jeans or colored jeggings and you're good to go.
Effortless Skirts
If you're a skirt girl, get a classic A-line twill skirt you can wear comfortably all day. It's also a great time of year to wear your flattering denim skirt in a vintage blue wash with light destruction details.
Outfit Inspo: One of the cute looks of fall is shorter skirts with knee-high chunky boots. Your legs shouldn't get cold with this combo.
Casual Button-Down Tops
Button-down tops are anything but boring and have a way of adding new energy to any of the pairs of jeans, including tall jeans, that are neatly folded in your closet. You can transition from work to weekends with your long-sleeve button-down shirts.
Outfit Inspo: Pair a basic button-down top with printed pants, such as paid trousers, camo jeggings, or leopard jeggings.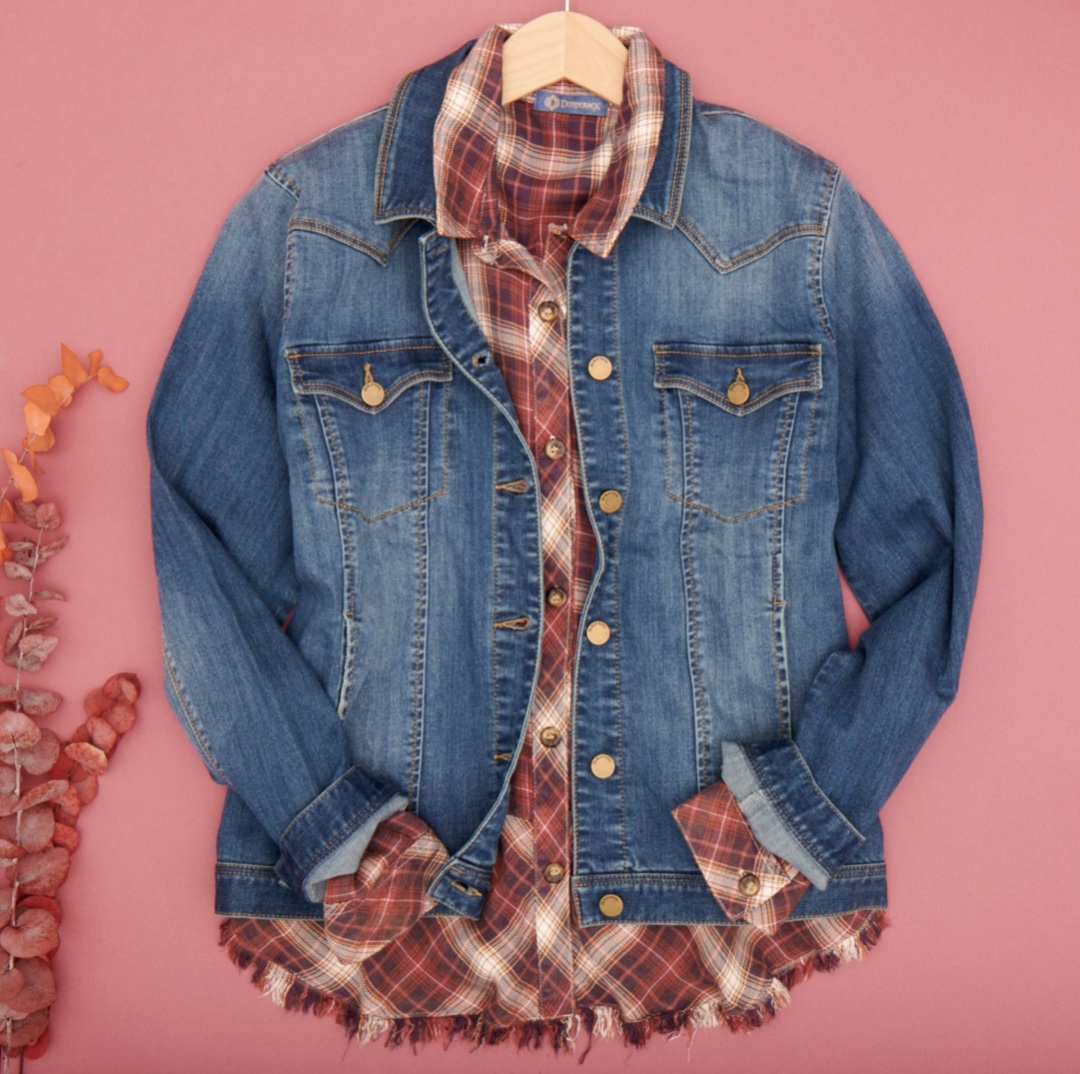 About Democracy Clothing
Democracy Clothing is an inclusive denim lifestyle brand for women of all shapes and sizes. Their distinctive designs mean you can find a pair of jeans that truly fit. Finding your perfect fit can be simple thanks to their "Ab"solution fit technology, an innovative design that includes a hidden "no-gap" inner elastic waistband, tummy-smoothing mesh panels in the front, and strategically shaped back pockets for a "booty lift" effect. From girlfriend jeans to colored jeggings to cargo pants for women, Democracy Clothing offers premium options in plus, petite, tall, and missy sizes. You can count on their variety of artisanal washes to always be comfortable and flattering.
Find your new favorite pair of jeans from Democracy Clothing at Democracyclothing.com