Looking good, they say, is good business. But looking good goes way beyond your outfit. Your hair matters a lot in this business. Whether you want to admit it or not, having a proper and beautiful hairdo has a beautiful way of enhancing facial features making the individual in question look stunning. Just like clothing trends come and go, so do hairstyle trends. Therefore, it is essential to keep yourself up to date and opt for the best hairstyles in vogue. This is a well-detailed article on hairstyles that you should consider giving a trial due to their uniqueness, beauty, and versatility.
What Hairstyle Should I Try Out?
There is an uncountable number of hairstyles out there. Every one of them is unique and has its special feature as it ends up being a favorite to many people. An African proverb expresses that the beauty of a woman lies in her hair. As the year keeps unfolding, it is essential to opt for hairstyles capable of enhancing your beauty irrespective of your age, facial shape, or even ethnicity. Below are six carefully selected hairstyles that are going to be perfect and highly gorgeous on anyone.
Ghana Braids
They are an ancient African hairstyle. This is a protective cornrow braid that can be made in your most preferred style. These braids are often referred to as Cherokee braids, invisible cornrows, banana braids, straight backs, or pencil braids. What makes them exceptionally outstanding from other protective braids is that they involve hair extensions to achieve a denser result. Did you know that Ghana braids are protective, as they cover your hair and give it the chance to grow? It can last for a bit as it all depends on how well the hairdresser does it. On average, the style will last you for three weeks. It is highly advised to take it off in time as it can pull out your edges when in place for too long. However, the style takes a lesser amount of time than other protective styles to install, and it is effortless to carry.
Box Braids
The name of this hairstyle is derived from the square shape the hair is sectioned to create a consistent pattern. These are braids installed with hair extensions in various lengths and colors and could be braided in different sizes. This hairstyle is non-restrictive and could be styled or packed in any way.  It is perfect for both natural and relaxed hair.
Butterfly Locs
Butterfly locs are trendy and perfectly protective hairstyles. The '90s-inspired, low-tension hairstyle uses a water wave braiding hair extension to achieve a more carefree and textured version of the similar faux loc and goddess loc – in addition, it allows your hair to take a break from daily maintenance and manipulation, which eventually will enable you to retain more of your hair that's already growing.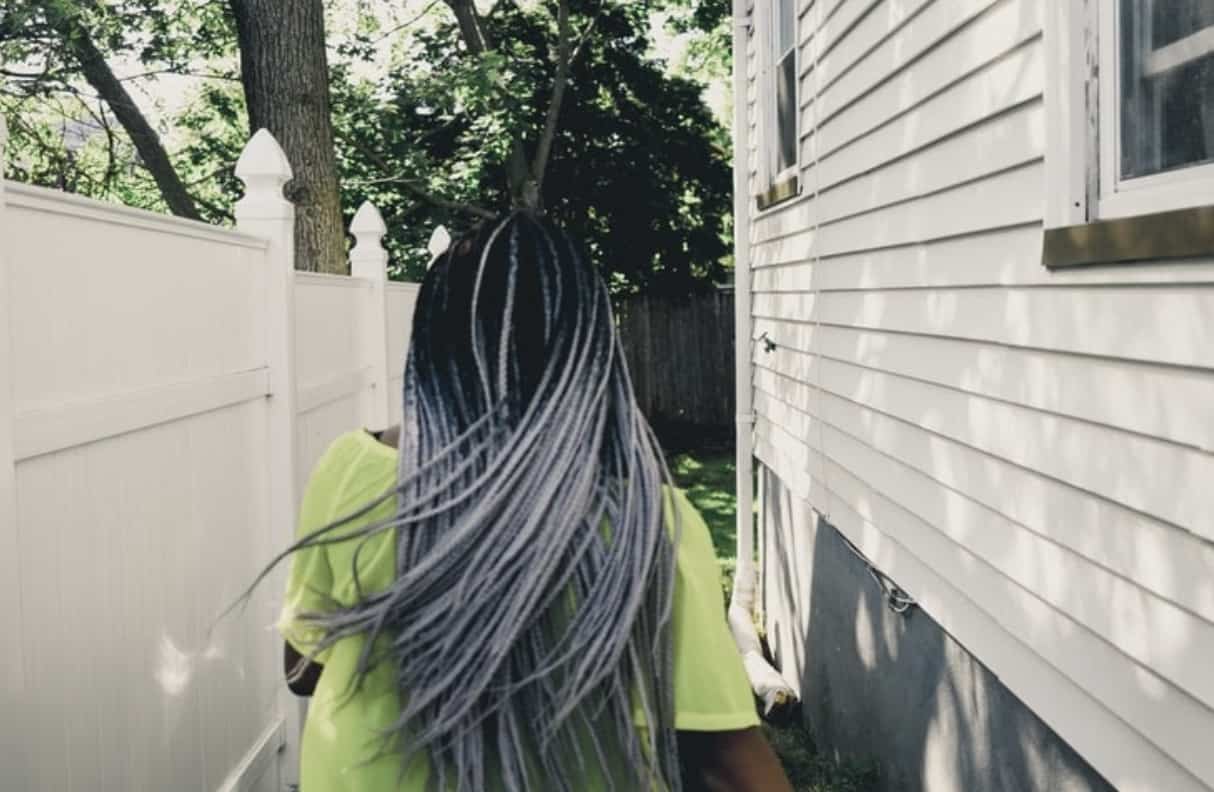 Twist
Twist braids are a modern technique that uses two sections of hair twisted into a braid. This hairstyle has come to stay and has been a trend for a long time, standing the test of time. Twists are braided into a spiral rope, which allows the extension of one's natural hair via dreadlocks or quality commercial textured strands. From the simple to intricately detailed looks, natural and coarser texture, to uniformly thick pleats. There are a plethora of chic ideas on how you can style and protect your strands using twists. So whether you're seeking texture, volume, or length, there's always a style of twist braid for every occasion.
Ponytail
The ponytail has to be the fastest hairstyle you can make. This is a safe and reliable hairstyle that you could do yourself. When you doubt what to make or do not have sufficient time, a well-made ponytail is a perfect idea. All you have to do is brush your hair well and detangle the locks properly so that you can have your hair smooth. Ensure that it is tightly packed and the tip is braided, then attach your hair more preferred hair extension; this is one of the new variants of black hairstyles one must not miss.
Jungle Braids
This is one of the most recently formulated hairstyles. Whether as a knotless braid or regular braid, you are certainly going to pull this off. This is done by pulling out small parts of the hair extension all through while making the braids. This is extremely beautiful and ends up looking more voluminous than a regular braid. It could also be made in different lengths and sizes.
Having your hair properly made leaves you feeling gorgeous and aids in boosting your confidence. It is essential to consult your hairstylist and ask for opinions before opting for a hairstyle to be installed.  This helps you avoid hairstyles that could cause hair loss or not enhance your facial features. Always remember to lay those edges (baby hair) as they make you look prettier.