Getting married is a lifetime decision and an occasion worthy of celebration. Couples carefully choose their wedding theme to make this moment memorable. Details up to the bridesmaid hairstyles are on the review list of the wedding planner. Should the ladies be wearing a headband? And what would suit their royal blue bridesmaid dress? These are the possible questions that can come up during preparation.
Here is a bridesmaid hairstyle guide for any length. It will help you look gorgeous at your friend's wedding and complete your bridesmaid dress look.
1. Fancy Updo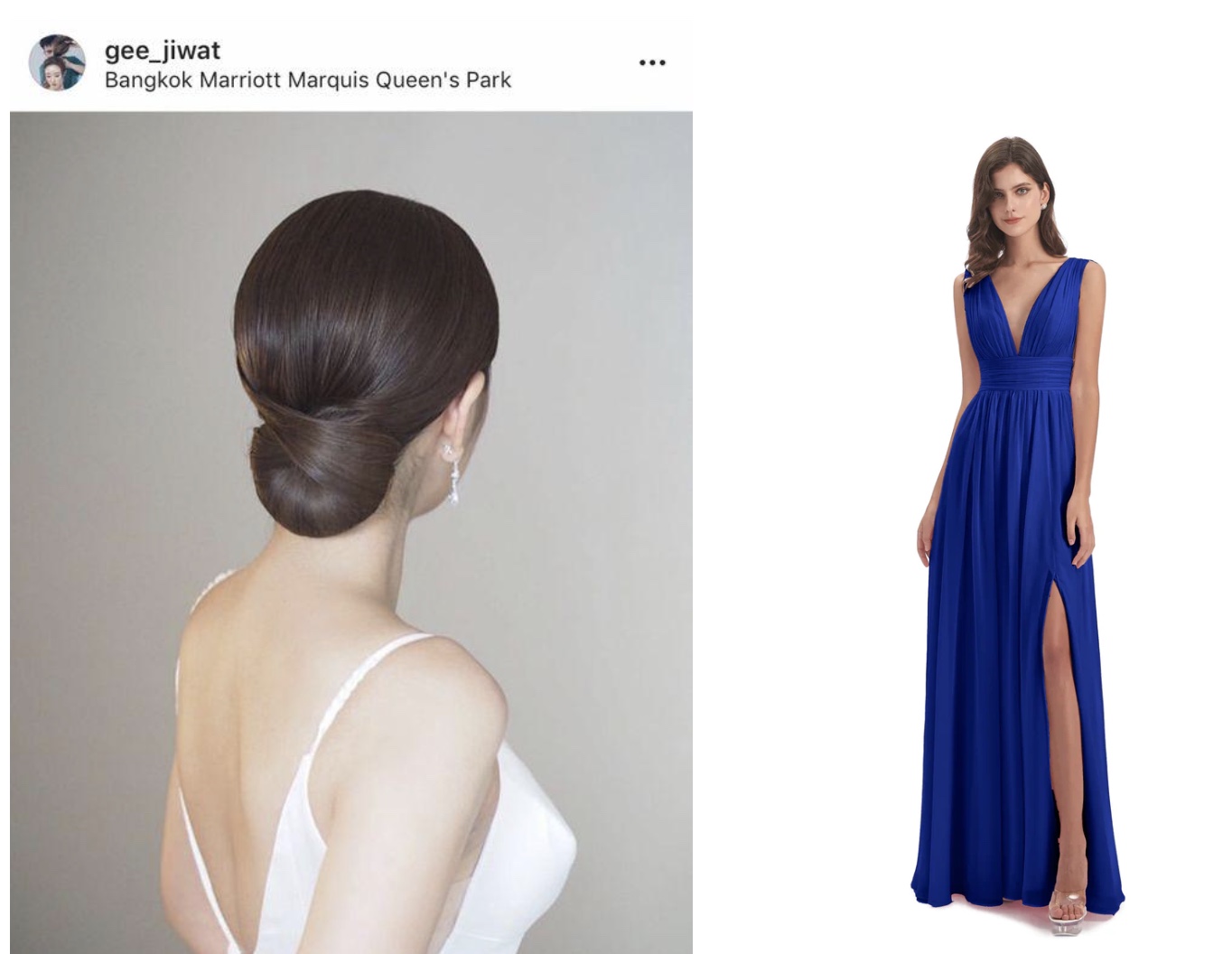 A fancy updo works well with dresses that have a sexy cut. A good example is a long dress with a deep V-neck. The hairstyle keeps the stresses in place. The attention will be on the attire and the skin you want to show. And if you are feeling bolder, match it up with a V cut on the back detailing. It is a style choice for confident women who want to flaunt their assets.
2. Lovely Half Bun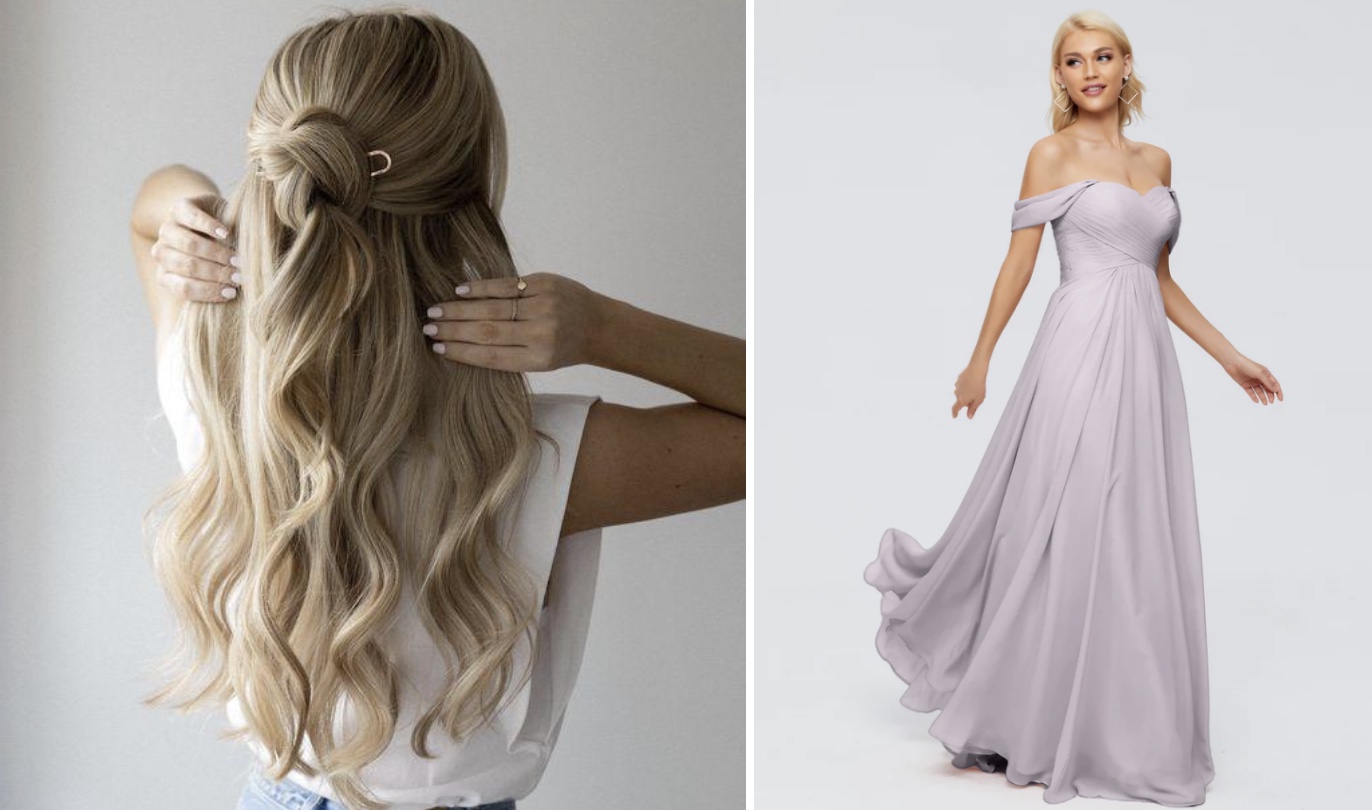 A lovely half bun is a recommendable hairstyle for the bridesmaid who wants to show off the fine lines of their upper body. Wearing an off-shoulder bridesmaid dress is a flattering way to do this. The low half bun will cascade your shoulders to frame it. At the same time, it will keep unwanted frills off your face. You can go about your bridesmaid duties worry-free.
3. Short Hair with Accessories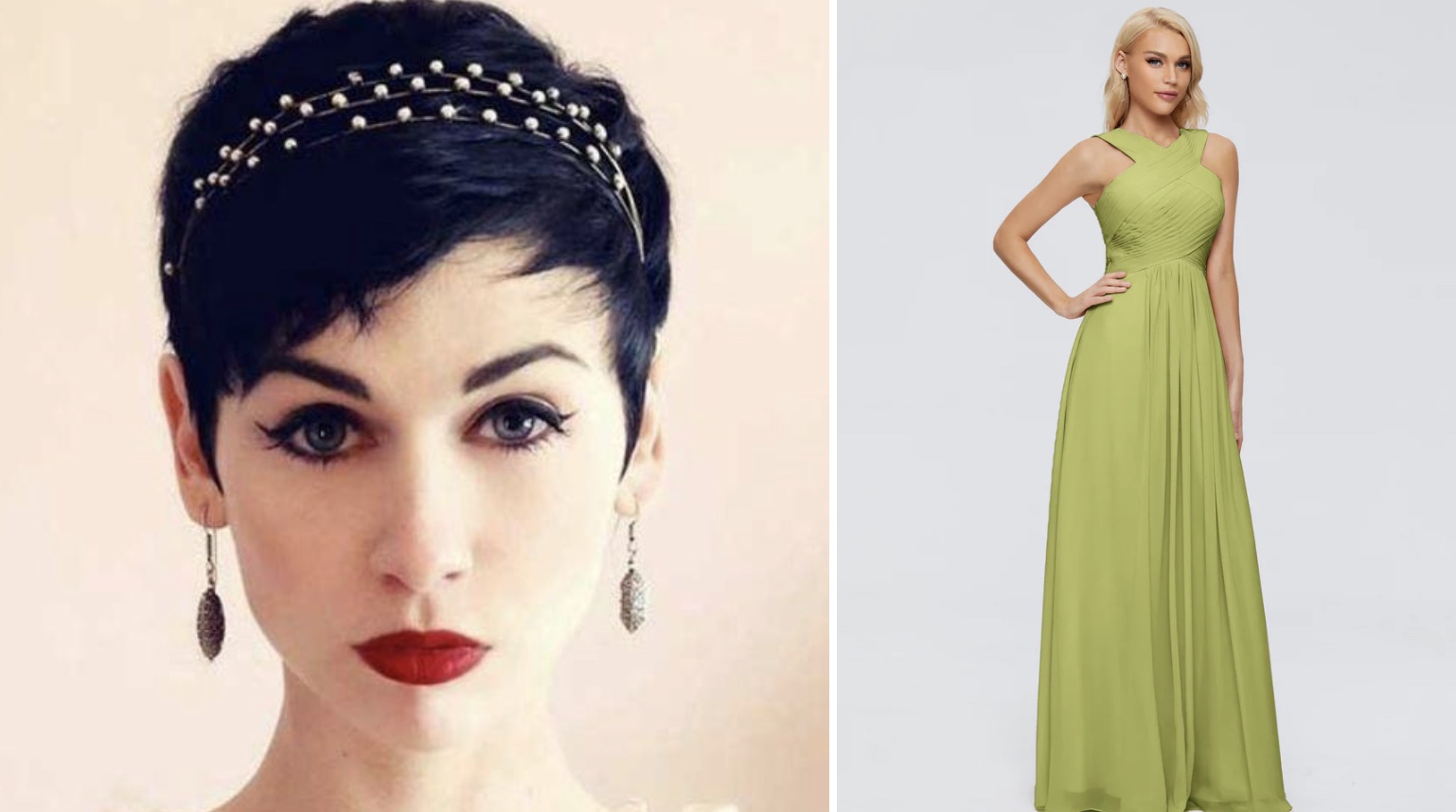 Ladies with short hair have the dilemma of styling. But it does not have to be the case. A woman with short hair can still look fancy at a wedding. Short hair with accessories is the way to go. Items like a headband will look gorgeous paired with a halter top that can help frame your face. This look is undeniably sweet and sexy.
4. Elegant One Side Braided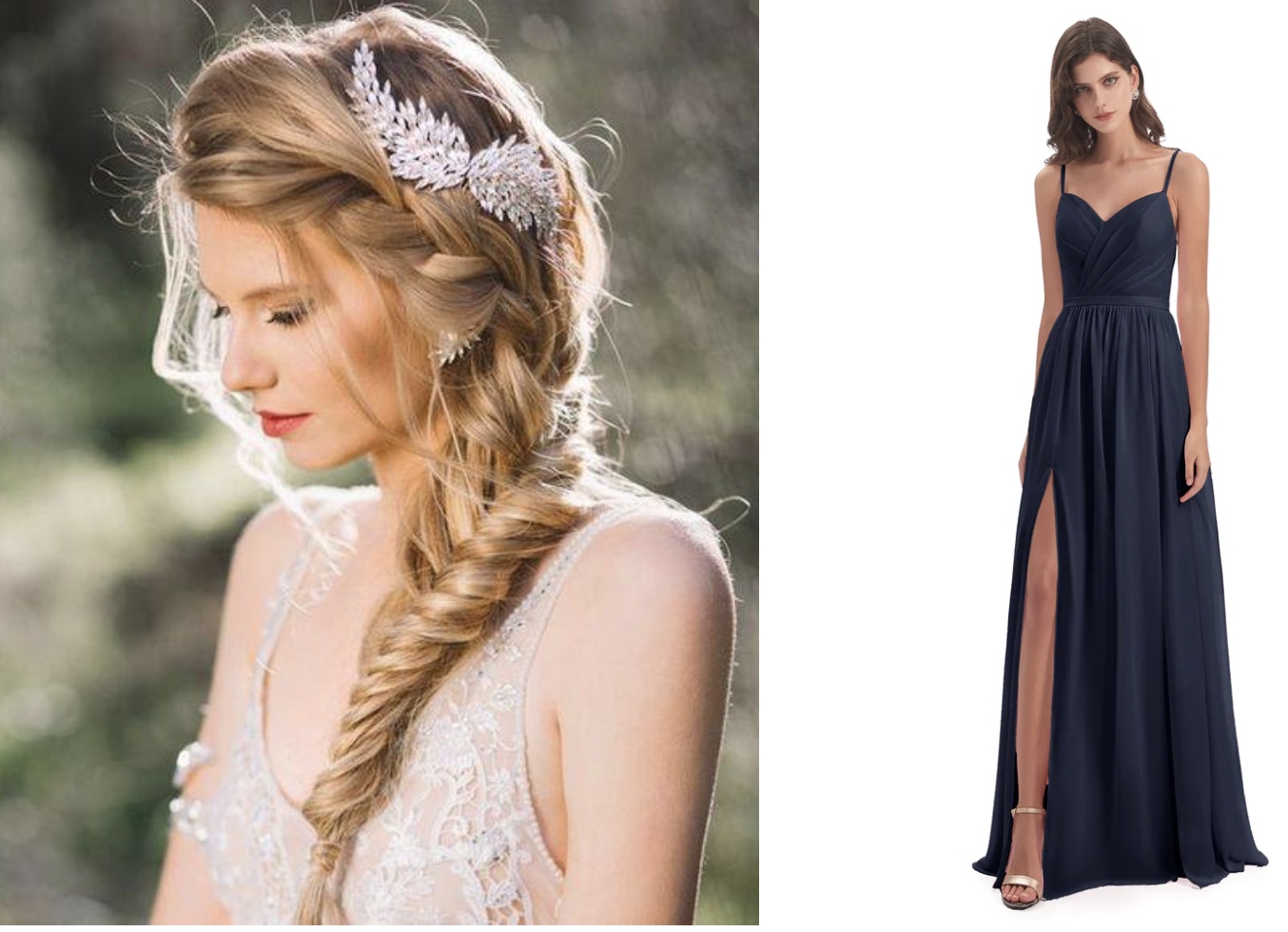 Another timeless classic is the elegant one-side braided hairstyle. It looks great on medium to long hair lengths. Elaborate on the beauty of the braid by wearing a dress with less detailing on the upper body. A style idea is a spaghetti strap dress. Its combination with the braid on one side gives a dramatic effect. It is a simple hairdo that creates a lot of impact.
5. Wavy Curls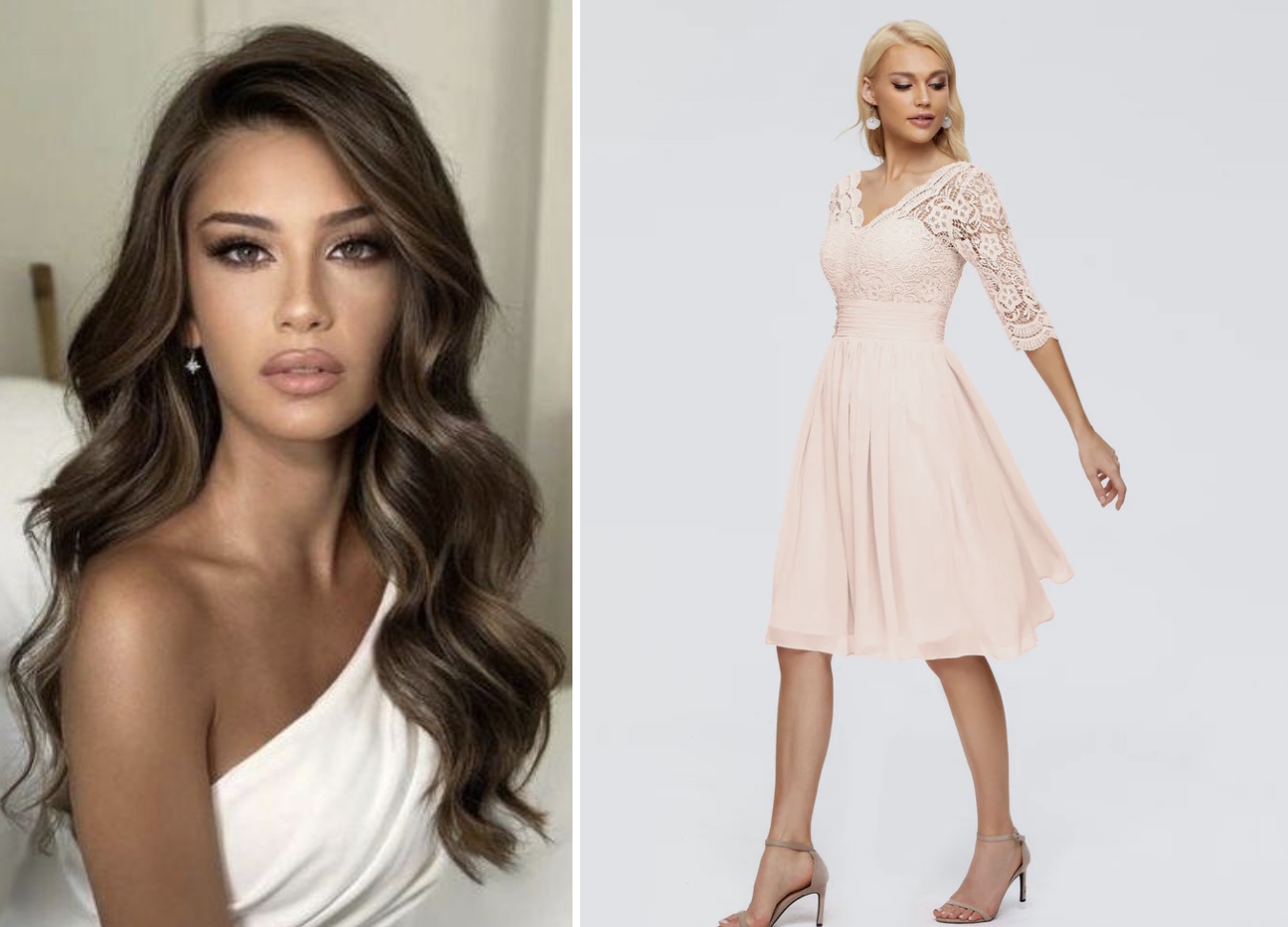 Wavy curls with high volume are eye-catching. It goes well with a short dress with long sleeves made of lace. The contrast between the length of the attire and the sleeves will create a style impact worthy of attention. Allowing the wavy curls to bounce freely gives a carefree vibe that is youthful and refreshing. This fashion choice gives freedom in movement both with hair and ensemble.
6. Adorned with a Hair comb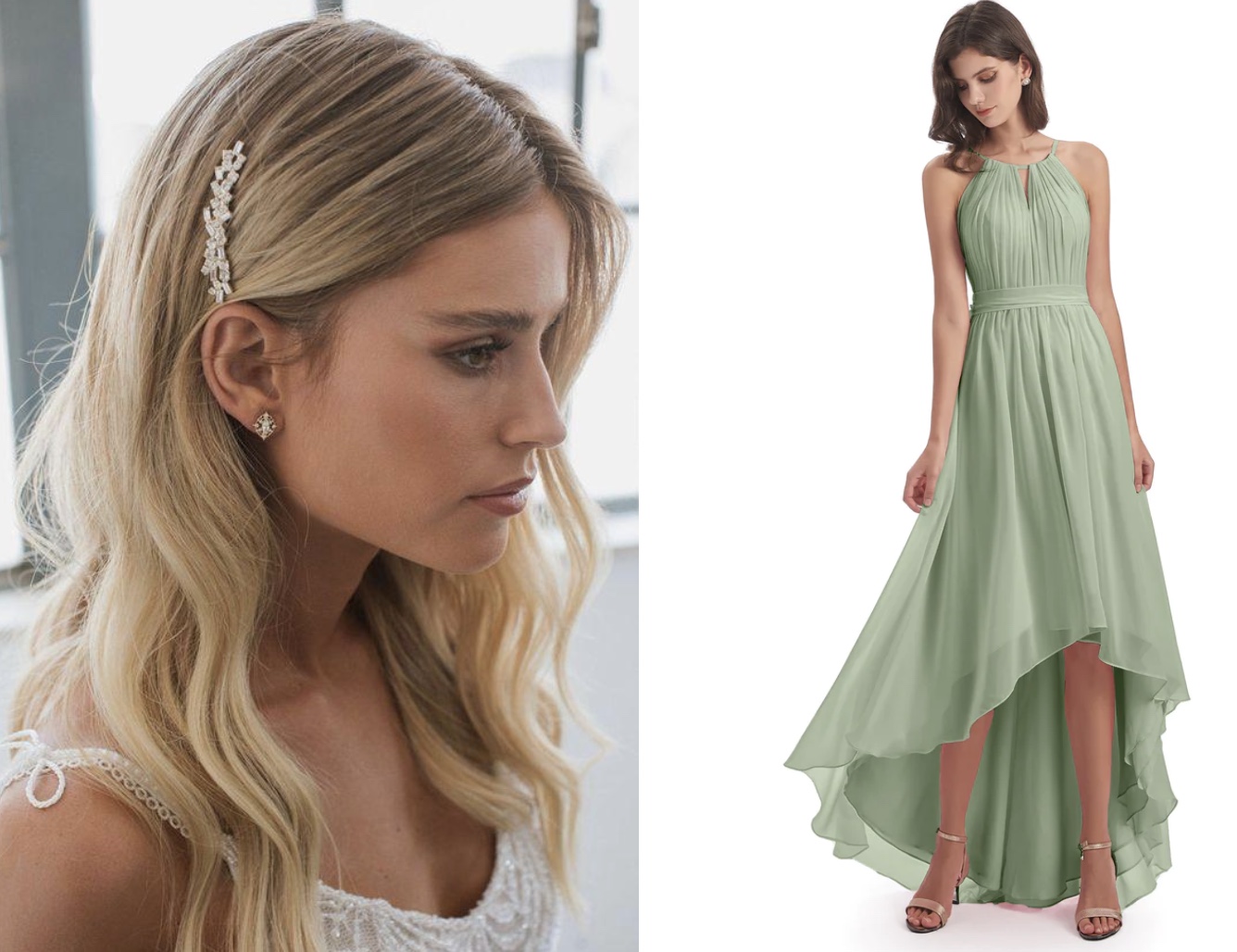 Some ladies prefer to wear their hair naturally. A popular option is to wear down adorned with a hair comb. Create a remarkable flair by pairing it with a high-low skirt that will show your shapely legs. The flowing lower garment matches well with your loose well-kept hair. It gives an image of freedom and versatility. It is a perfect fit for a lady who knows how to carry herself.
7. Comfortable Low Ponytail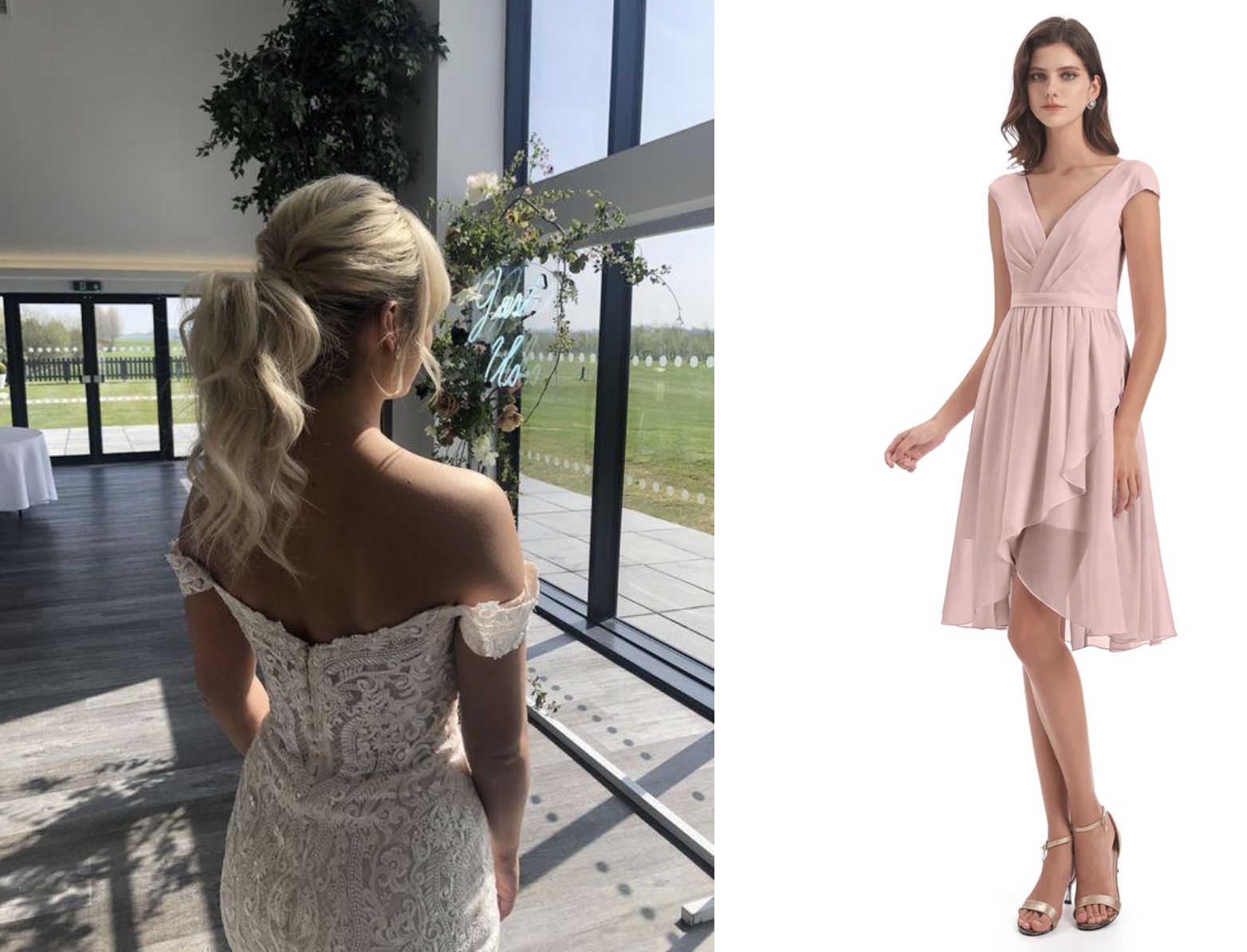 Athletic women like ponytails because it keeps the hair off their face and is stylish at the same time. For weddings, a comfortable low ponytail will look great with a short V-neck dress with an asymmetrical skirt. The attire allows room for movement that matches the easy-to-maintain hairstyle. If you want a look that has a graceful casual appeal, this fashion option is for you.
Final Thoughts
Fashion is a form of expression. So to communicate better, what you put on your body will speak as loud as words. That is why the dress, accessories, and hairstyle must match. It will showcase the best points of a person. Special events require you to give a good impression. So make sure your whole look is in harmony with the wedding theme and your physical assets. Because at weddings, everyone is obliged to be the most remarkable version of themselves.