How finding the best hair curler did became so hard and confusing? The problem is there are so many options. There are countless styles of wands out there.
They all give you different curls. Some give you tightly defined curls, while others help you get those loose beachy waves. But what shape works for you?
Today, we will explore how hair curlers work, what are some of the common mistakes you want to avoid while curling your hair, what makes your hair straight or curly, and can heat damage your hair. And of course, what is the best hair curler you can choose for you.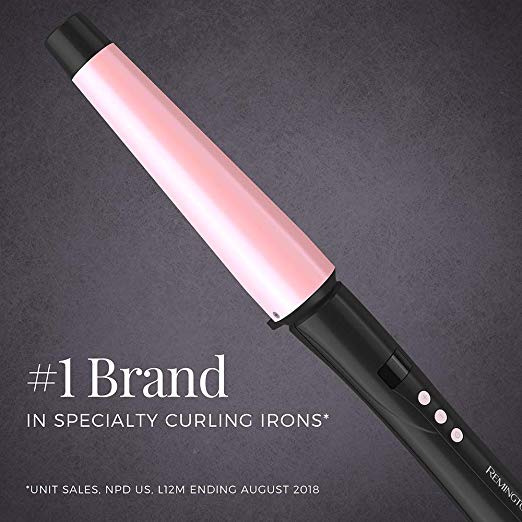 Remington is a company that was founded almost 40 years ago. Now that might not sound like a lot, but Remington has managed to establish itself as a successful company in the hair and beauty industry.
They produce hair dryers, blow-dryers, hair curlers, and many other hair products.
This particular product has a compact shape, easy display settings, and other features that make it easy to carry around. That is probably the biggest benefit of the Remington ceramic curling wand.
You can carry with you anywhere you go. And with auto shut-off options, you can be safe and secure without thinking whether you left the curler unsupervised. The curler has a cone shape, that allows you to create perfect natural waves.
PROS
CONS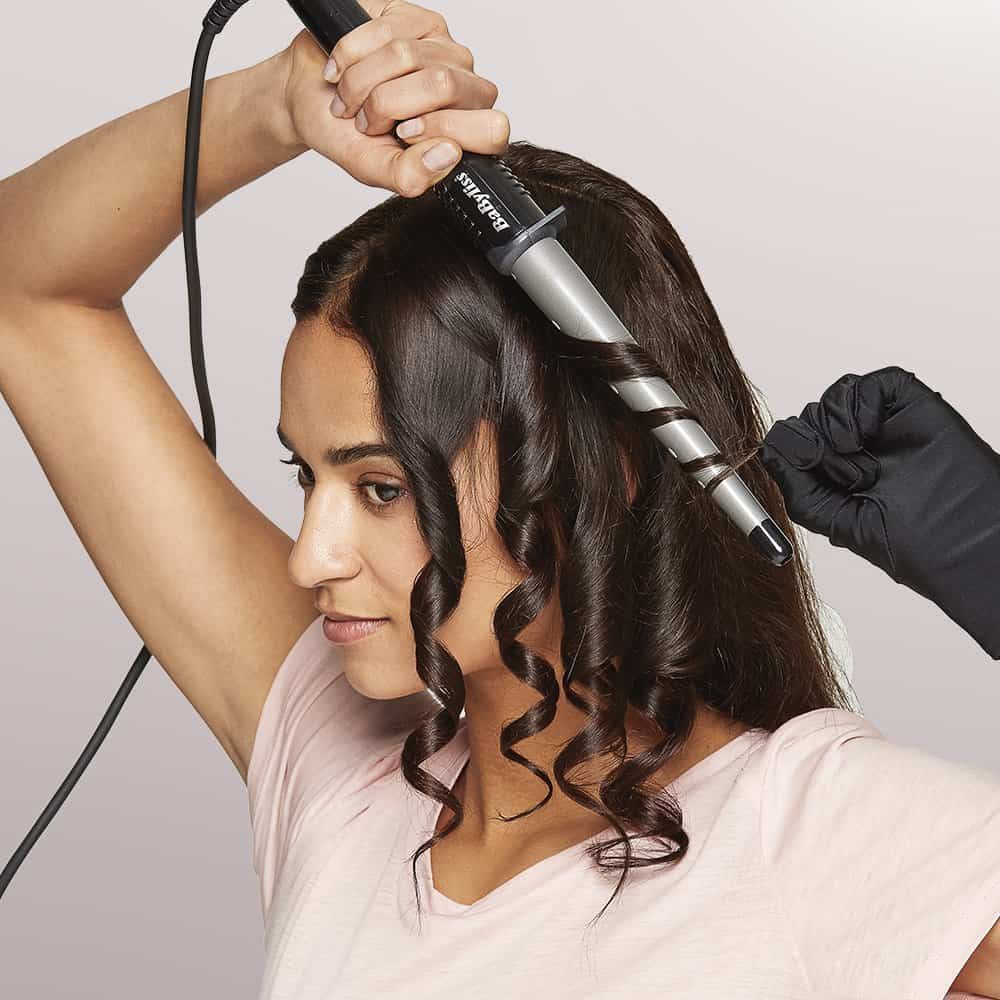 If you like to have options, this is the best hair curler for you. The width of the end compared to the base of the conical wands allows you to play around and experiment with different shapes.
For example, if you want tighter curls, you can use the tip. But if you want bigger curls, go for the base and waves, wrap your hair around from base to tip.
The wand comes with a non-slip wrap control technology that will gently hold the hair around the barrel for perfect formation. The barrel is infused with macadamia and camellia oils for some extra hair benefits.
And speaking of versatility, the curler comes with five different digital temperature settings.
PROS
CONS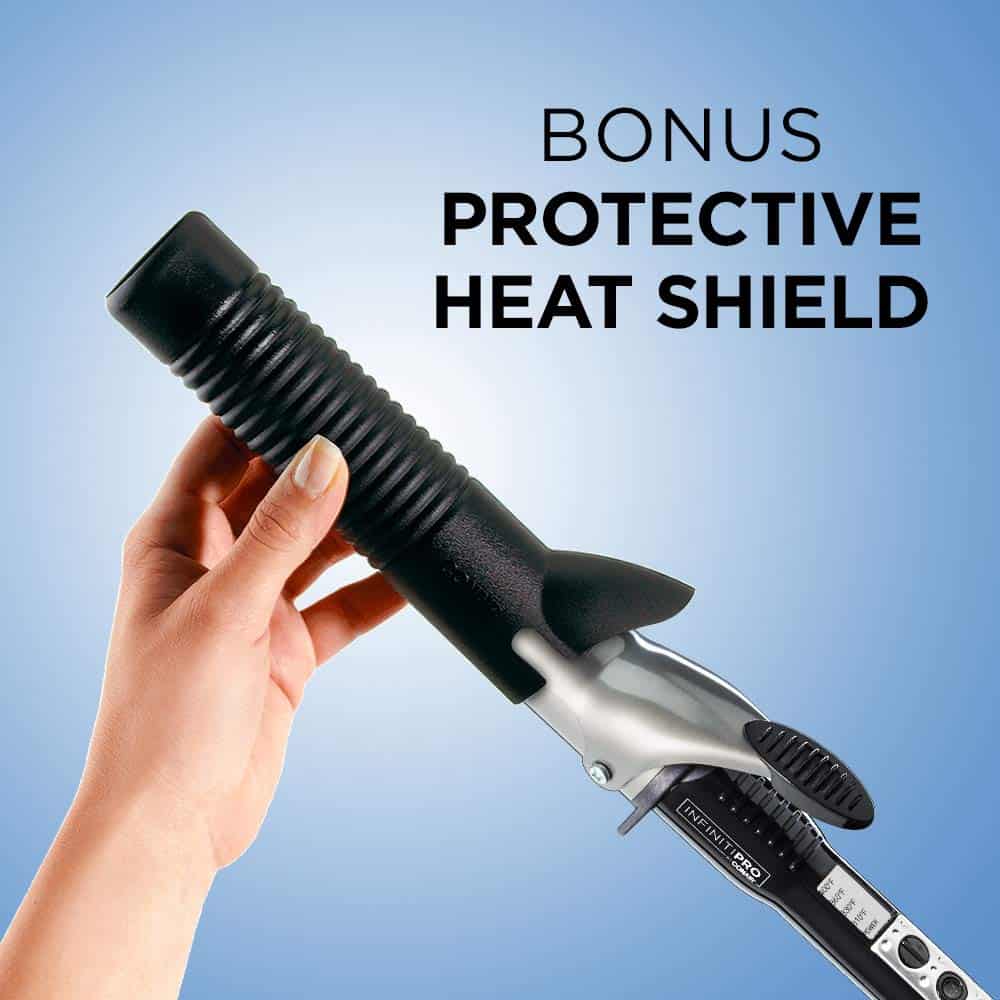 Armed with nanotechnology, this hair curler ensures there is no frizz in your healthy-looking and shiny hair.
The curler comes with 4 different barrel sizes you can choose from. Buy the one that suits your requirements. Notice: you do not get all 4 barrel sizes. You can choose one.
In terms of heat, there are five different precision heat controls. As with other good quality hair curlers, it comes with auto-off settings. Most importantly, it is a quality product for a good price you can use to create soft and loose waves.
The curler heats up in 30 seconds and has a uniform heat recovery setting. As a bonus, you get a protective heat shield.
PROS
CONS
4.

Kiss products Ceramic Instawave 1" Automatic Curling Iron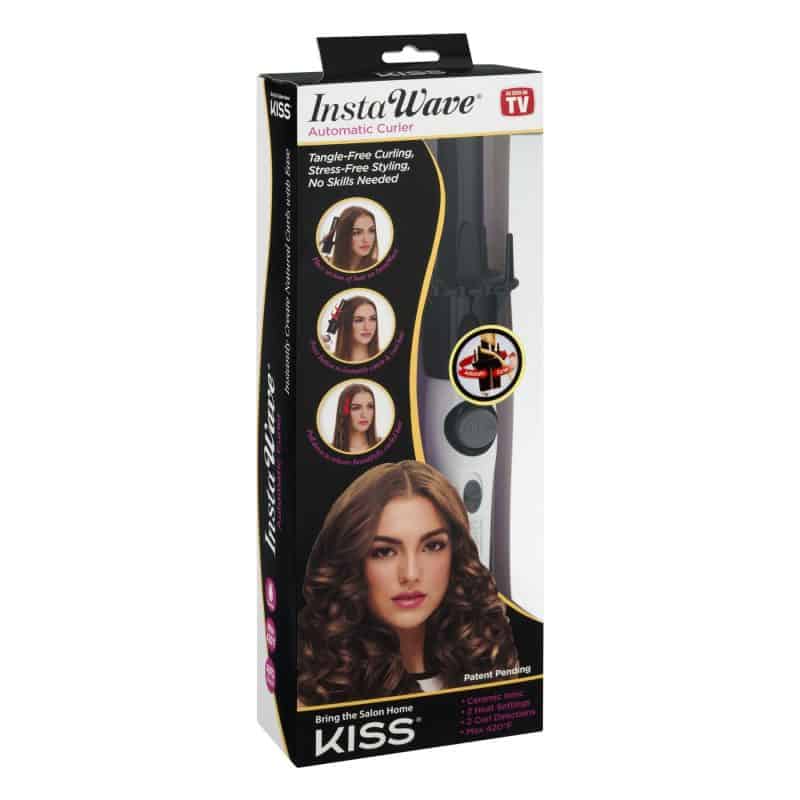 If you have troubles working with traditional hair curlers, there is an automatic version you can try. Yes, there are even options for those who want a more streamlined experience. The Kiss Ceramic automatic hair curler is the perfect styling tool for those who cannot style their hair with conventional and traditional curling irons and wands.
The design includes a patented curl dial with ridges/prongs that act as combs that will smooth out and detangle your hair.
And even in an automatic curler, you still get the benefits of ceramic technology. The ceramic ionic technology ensures you get a shiny salon style curls that have almost no frizz on them. Just with a touch of a button, no damage whatsoever.
PROS
CONS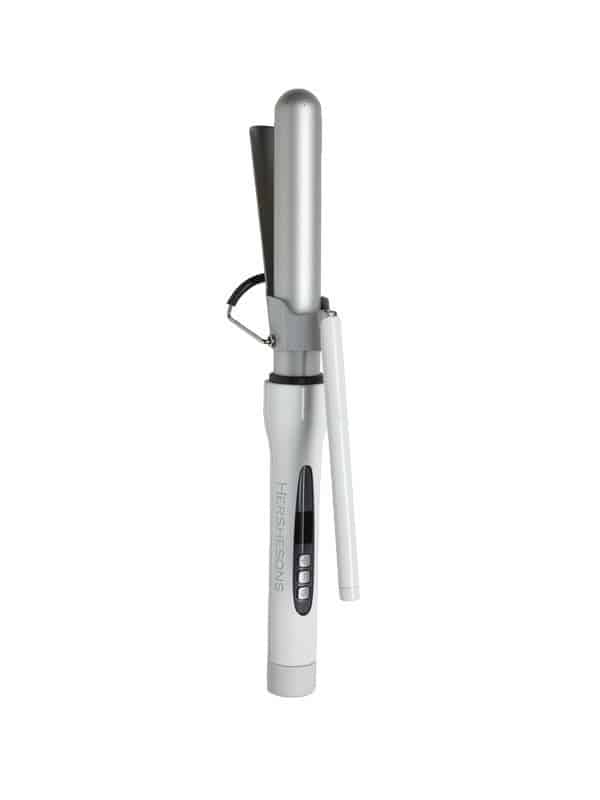 The price might be too much, and the design might remind you of a mix between a garden fork and a crimping iron. However, this is the best hair curler that professionals use. If you want a beauty salon level waves, you need to invest in a quality product.
Equipped with all of the premium features like digital temperature adjustor, ceramic ionic technology, and much more, the hair curler will allow you to create waves in seconds. The curler locks in moisture and sets your style. That means you get professional looking waves that will last much longer than regular.
And the best part is, it is travel-friendly. Or better said, you can travel in style. The hair curler is super lightweight, has its own bag, and heat resistant mat.
PROS
CONS
Hair curlers are round rollers typically made of plastic.They contain an electric resistor positioned inside that generates heat.Circuit board made of material does not conduct electricity is what holds the electronic components and manages the electrical charge.
Curlers work when by transferring heat.The electronic components carry the heat of the resistors to the outer wall of the curler.And when it heats up, you can wrap your hair around each roller, leave it for a few seconds or minutes, and then get curls or waves.Curling irons work in the same way.
They can curl the hair that is wrapped around, usually one section at a time.How tightly the hair sections curl depends on the size of the curler.Just for a general rule of thumb, larger curling irons create softer curls, while smaller models create tighter curls.
Hair curlers powered by electricity for heat have been the standard in the beauty industry for decades, and millions of women use them on a daily basis.
How to properly use a hair curler
You can find many tutorials online on different ways to curl your hair.But one thing that none of those tutorials talk about is how to properly use the curling iron.
For example, how to hold the curling iron?And which way to turn it?These are all important questions you need to answer when curling your hair.You might think your intuition will help you.
But it is not that simple.Before you choose the best hair curler, you need to know how to use it.There are two ways you can properly use a hair curler.
Method 1
You can start by holding the curling iron vertically with the clasp facing forward.Clamp a 2-inch section of hair, starting about 2 inches from the ends.
Curl the hair out and away from your face, all the way up to the root.Hold between 5 and 15 seconds, depending on your hair Texture.
Make sure to curl the front pieces away from your face.That is unless you want a retro Hollywood look.
Women with super thick hair should try this method better. Hold the curling iron vertically with the clasp facing forward. Clasp a 2-inch section of hair about halfway up, and twirl the curler out and away from your face.
This way, you are curling just the roots. Hold for 5 to 7 seconds, and then gently release. Slide the curling iron down to 1-2 inches from the ends, and curl the sections of hair all the way to the roots and hold for another 5 to 7 seconds.
No matter which method you choose, once you are done with the front pieces, you can switch up the direction of the curl to create a natural look.
Hold the iron vertically, but with the clasp facing the opposite direction, and clasp the hair about 1 inch from the ends and twist the iron in and towards the head, up to the roots.
Continue with spraying the bottom layer with hairspray, and then continue to the next layer. Once you get to the top layer, curl the few front pieces out and away from your face.
As mentioned previously, not all women know how to use the hair curler properly. And in some cases, if you are making mistakes, even the best hair curler will not help you.
With that in mind, here are a couple of common mistakes, and how to fix them.
What to do: Think about your hair as a dish. You can cook a meal without adding any salt and pepper, but it will taste blunt and dull. Same as with your hair. Preparation is everything.
That means using hair styling products for curling that will enhance your hair type. Before you dry your hair and use hair curler, apply hairspray for fine hair, volumizing mousse to thicken hair, or hair smoothing cream for those with frizz.
What to do: Using a hair curler means your hair will be exposed to a lot of heat. That is why it is crucial to apply the all-important heat protectant before that.
What to do: Curling too much hair at the same time will only make matters worse. When the section of hair is too thick, your curling iron will not be able to heat it.
The result will be your curl will fall flat. Stick to sections that are one inch by one inch
What to do: Many women make this mistake. If you want modern wavy hair, it is not curled all the way to the ends. The focus of the movement is in the center of the hair strand.
What to do: We understand some of you might be impatient and want to style their hair as soon as possible. Or you might not have enough time. Well, that is a problem. Curling irons work best on dry hair.
If your hair is just a little bit damp, your hair is susceptible to damage due to the heat. That is why we recommend air-dry your hair before using a curling iron, or use a blow-dryer.
What to do: Depending on your hair type, you need to set a different temperature. For example, fine hair requires low temperature.
Thick, coarse, or curly hair requires more heat. The trick is finding the right temperature for you. There is no "one temperature fits all".
What to do: Angles matter when it comes to curling your hair. It is all about geometry. So, if you want a tight and traditional look, hold the iron horizontally.
If you are looking for long and loose waves, hold the curler vertically. And when you want to add volume at the root, work on a diagonal.
When you are looking for the best hair curler, you need to pay attention to a couple of features.
The most important feature is barrel size. Select the barrel size depending on the curls you want to achieve.
For example, tight and small curls require a smaller and conical barrel size. Loose waves require larger barrel size. Some models contain multiple barrel attachments and can serve as all-in-one hair styling tools.
Another feature is the heating element. Choose a model with a ceramic heating element with gold or pearl plating.
Ceramic heating ensures even heat and reduces frizz from the hair. It will also help with controlling static electricity in the hair. Also, make sure that you buy a curler with multiple heat settings.
Last, but not least, see if there are any special features that make the curler that much more efficient.
Curlers with bristles will distribute the heat evenly and eliminate the need of a separate styling comb. Some curlers have auto shut-off option and additional accessories. The more special features, the better.