Nowadays, it seems like wherever you look, you see CBD being advertised or discussed online. The CBD market itself has experienced massive growth in just a couple of years, while its future seems quite promising as the demand for CBD products continues to grow. You can find this natural and effective compound in all kinds of flavours, concentrations, and forms such as tincture, capsule, lotion, gummies, and many others. 
Since CBD can be used for a number of personal health purposes, it is only natural that it might be beneficial in skincare as well. What's more, CBD topicals can also come in a variety of forms like creams, ointments, balms, infused patches, and more to provide target relief and solve each specific skin issue. But how exactly CBD products can be incorporated into your daily skincare routine? Here are some ideas to use the benefits of CBD oil in your skincare regimen. 
CBD Face Cleanser For Fresh & Clean Skin
A good facial cleanser is a foundation of any effective skincare routine. Besides the difference in consistency, most facial washes on the market are broken down by skin type. Some are better for oily, combination, and breakout-prone skin, others for normal, sensitive, and dry skin – which might be challenging to figure out which type you need.
Clear skin goals? Using facial washes infused with CBD is all about maintaining your skin and helping to bring it to its normal, healthy state. CBD's skin-balancing and soothing effects are gentle enough to work on any skin type, even for those with delicate skin. Additionally, CBD can help to regulate your body's natural sebum production, which is the main cause of acne-prone skin. Anti-inflammatory and antibacterial properties might also help to treat different skin issues such as eczema, acne, psoriasis, and others.
CBD Eye Serum To Support The Skin Under Your Eyes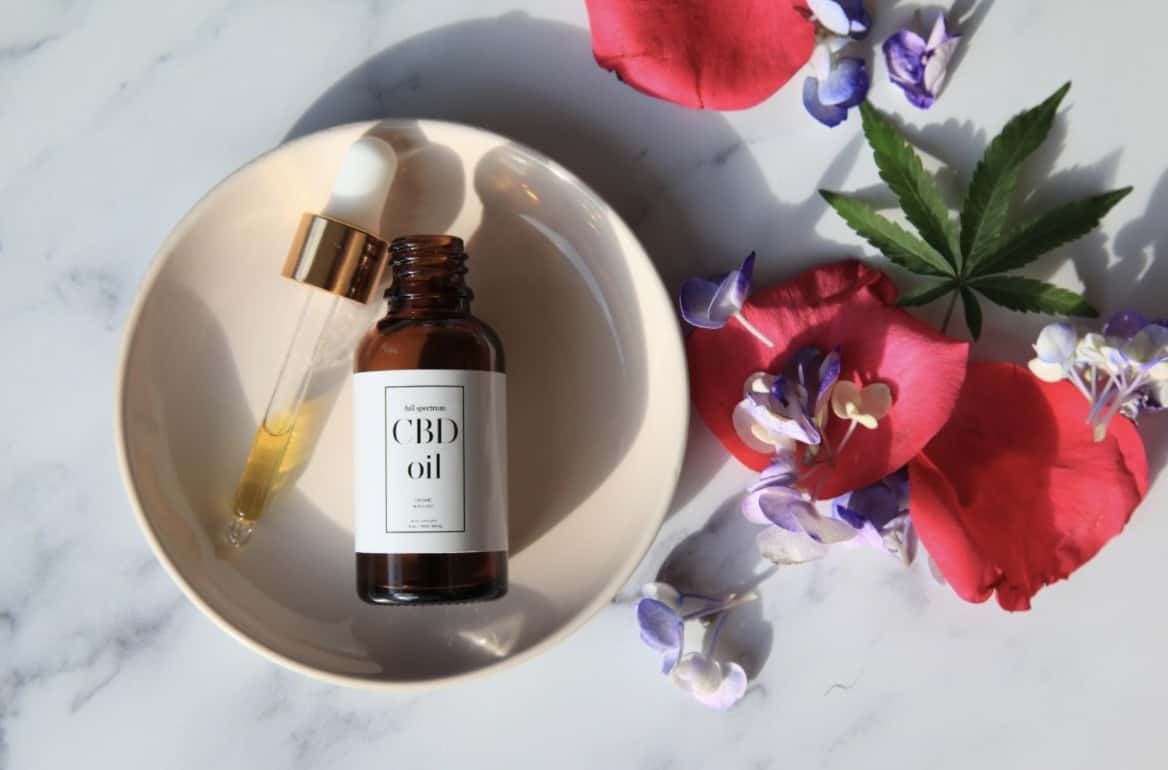 Like most eye serums, CBD serum is designed to support the skin under your eyes, helping with dark circles, puffiness, and other common issues. The antioxidants in CBD help to lessen the visible signs of ageing. By counteracting free-radical damage and diminishing inflammation, CBD serums smooth, soften, and brighten your outlook and visibly reduce wrinkles and the look of discolouration.
CBD Face Mask For Glowing Skin
Masks are a luxury that is used to help us relax in the spa or from the comfort of home. After cleaning the skin, it's the perfect time to get some much-needed hydration with CBD face masks. You can use either a face mask that you need to rinse off or the one that soaks into the skin while you sleep. 
Using facial masks with CBD and other supporting botanical components provide the moisture your skin desires, charge it with the potent vitamins of A, C, E and omega 3 fatty acids while helping you tackle some skin discomforts you might have been experiencing like redness or dryness. 
CBD Lip Balm For Those Chapped Lips
Yes, your lips deserve a skincare routine as well! In case you are subjected to dry lips, especially during the cold seasons then CBD lip balm is a must-have product in your cosmetic bag. CBD lip balm is created to moisturise, prevent and restore dry, chapped or sun-damaged lips, and cope with inflammation, cold sores, and much more. Natural oils and vitamins blended with CBD oil help save moisture in lips and protect them from external influences to have smooth and healthy lips. 
CBD Bath Bomb For Relaxation & Improved Skin Condition
Since our skin is the body's largest organ, it is essential to give attention not just to your face, but also provide all that love for the rest of your body. Having a warm bath is one of the easiest, pleasant, and satisfying ways to improve blood flow and circulation, fully unwind, reduce tension, experience more restful sleep, and reduce muscle soreness. 
You can double the advantages of a warm bath before sleep with the use of CBD bath bombs. Bath bombs provide a topical application of CBD oil and penetrate deeply in the skin layers to act simultaneously with cannabinoid receptors, relax the body and relieve aches and muscle spasms. Also, bombs are typically loaded with aromatic essential oils to ensure beneficial effects on the skin by soothing and moisturising it.