Let's imagine this scenario for a moment. You apply nail polish to your nails, perfectly shaping your nails and giving them an elegantly beautiful look.
You are happy, and you just want to show the world your new nails. And then, disaster strikes. You thought the nail polish was completely dry, but it was not, and you ruined the manicure with a smudge. It can happen to your pedicure as well.
What happens next is an even greater disaster. Many women try to cover the smudge with another coat. And it looks even worse.
Yes, you might be out of time, but that is not an excuse to go out with ruined nails. You decide to rub the polish off, and start all over again.
This time, make sure you do the entire process properly. What does that mean is you need to apply nail polish, and then dry it completely. Do not be impatient. You need to wait for the polish to try.
Luckily for you, we have a couple of tricks that will help you dry nail polish in a matter of minutes. It will be faster, and more efficient. Read on!
How long does it take for nails to fully dry?
When you want to make a nail art in a matter of minutes, it is important to know how much does it take for your DIY manicure to dry?
Well, for a single color application, or a base coat, it takes around seven to ten minutes. With more complicated nail art, the drying process can take between 10 to 15 minutes.
Tips to make sure your nails looks amazing
We will talk about how you can speed up the drying process. But we also have to mention some tricks to make sure your DIY manicure looks amazing.
First and foremost, if you want to dry nail polish fast, apply a thin coat. If you apply a thick coat of nail color, it will take longer period to dry. And you do not want globs of polish on your nails, right?
Thin coat of nail polish color might make the whole project longer, but it will cut down on drying time while offering the same result.
And the second most important thing is be patient. Yes, waiting for cool air to dry your nail polish color takes a little bit of patience. Do not wave your fingers around. What you might do is smudge the polish, and nothing more.
Taking care of your manicure lasts more than several minutes. Your manicure takes several hours to set, so take care of your nails the day after applying nail paint.
Ice bath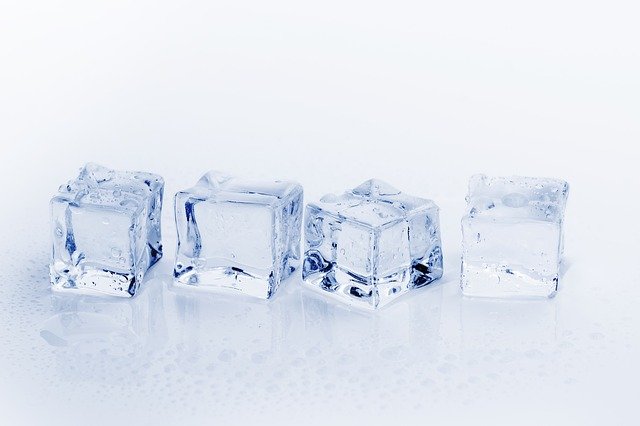 This might sound strange to many of you, but it works like a charm. It is definitely one of the most effective and efficient ways to dry nail polish.
The trick is to put a couple(three to six) of ice cubes into a small bowl of cold water. Polish your nails, and then let them air dry for one minute. After that minute, dip your nail tips into the cold bath, and let them stay inside for three minutes.
Cold hardens nail polish, and makes it dry a lot sooner than it would regularly do. Just remember, nail polish needs 20 to 60 minutes to dry on its own. Ice speeds up that process.
Cooking spray
Cooking spray is applied to frying pans, with a sole purpose of preventing food from sticking to the pan and other cookware. Essentially, cooking spray prevents your food from burning, as well as your cookware from damage.
But that is not the only usage of cooking spray. The magical bottle works for drying your nails as well. You can grab Pam, or any other form of cooking spray, apply on your nails, and they will dry faster.
How to do it properly?
Once you grab a bottle of cooking spray, hold it 6 to 12 inches away from your hands. Spray, and coat your wet nails. Wait one minute, and then check whether your nails are dry. If they are, wipe away the excess oil. If they are not, wait a minute or two more.
Oil to the rescue
There are a couple of oils that can help you dry your nails faster as well. Some people like to use olive oil, as it also moisturizes your nails, others go for sunflower oil. Both of them works, and it is all up to you to choose.
How to do it?
Pour some oil into a small dish. Let your nails sit in the solution for five minutes, and then lay your hands out on a flat surface.
Wipe them dry. Do not attempt to scrub off the excess oil immediately. Instead, wait for one hour, and do not wash your hands. After that, you can scrub away the excess oil.
Freeze your nails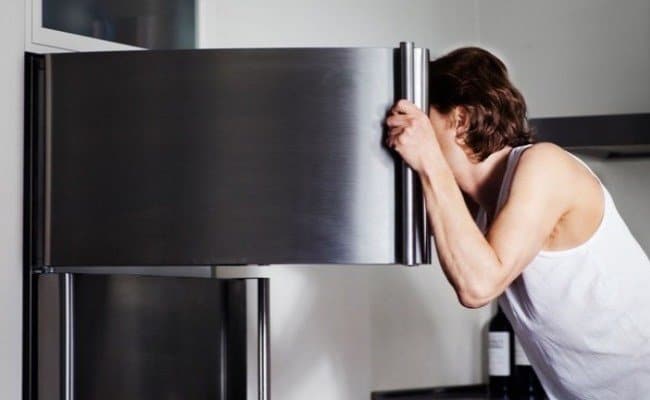 We said previously that cold hardens the nail polish. If you like you can use the ice bath trick, or you can take things to the next level.
This trick is less comfortable, but it is worth if you can handle the cold. For those of you who are feeling adventurous, just pop your hands into the freezer and let it do the heavy lifting.
The ice-cold environment will quickly thicken the nail polish. Once the chill becomes too much, remove your hands from the freezer.
Usually, it takes between 30 seconds and 2 minutes for the nail polish to dry in the freezer.
Running water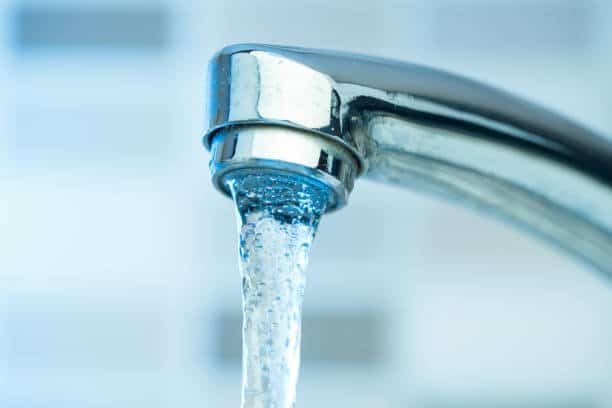 This is the easiest trick of all on the list. But it is also one of the least efficient. This trick will help you dry the very top layer of polish, but it might not completely dry your nail polish.
What is the trick all about?
Well, those who swear by it, suggest you need to run your fingertips under a cold tap for 60 seconds. Be careful not to bump into anything during the process.
Your nail polish should be dry afterward.
If all else fails
If you do not like to try DIY tricks for drying your nail polish, it is always a good idea to invest in a bottle of top coat with quick-drying results. Find one in a retail shop or in a pharmacy.
With that in mind, if you know any other trick to dry your nails in a hurry, share with the rest of us. We all need quick tricks every now and then.
Have you tried any of the above-mentioned tricks before? Did they work for you?