The glitter wing eyeliner makeup might look like a too formal makeup look. But the reality is that this look is perfect for any occasion. And while it looks hard to do it, it is actually quite simple.
You can make every eyeshadow pop, and add more flair to your makeup using the eyeliner wing. All you have to do is apply shade blend into the crease, and then another one onto the outer corner.
Apply shimmery shade, and follow it up with a black eyeliner applying a wing to your eye. Then apply whatever color glitter eyeliner above the regular wing. And that is it.
To give you an idea, we've rounded up a couple of glitter wing looks for you. Choose the one most suitable for your character and style, and go out in fashion.
#1. Emerald Smokey Green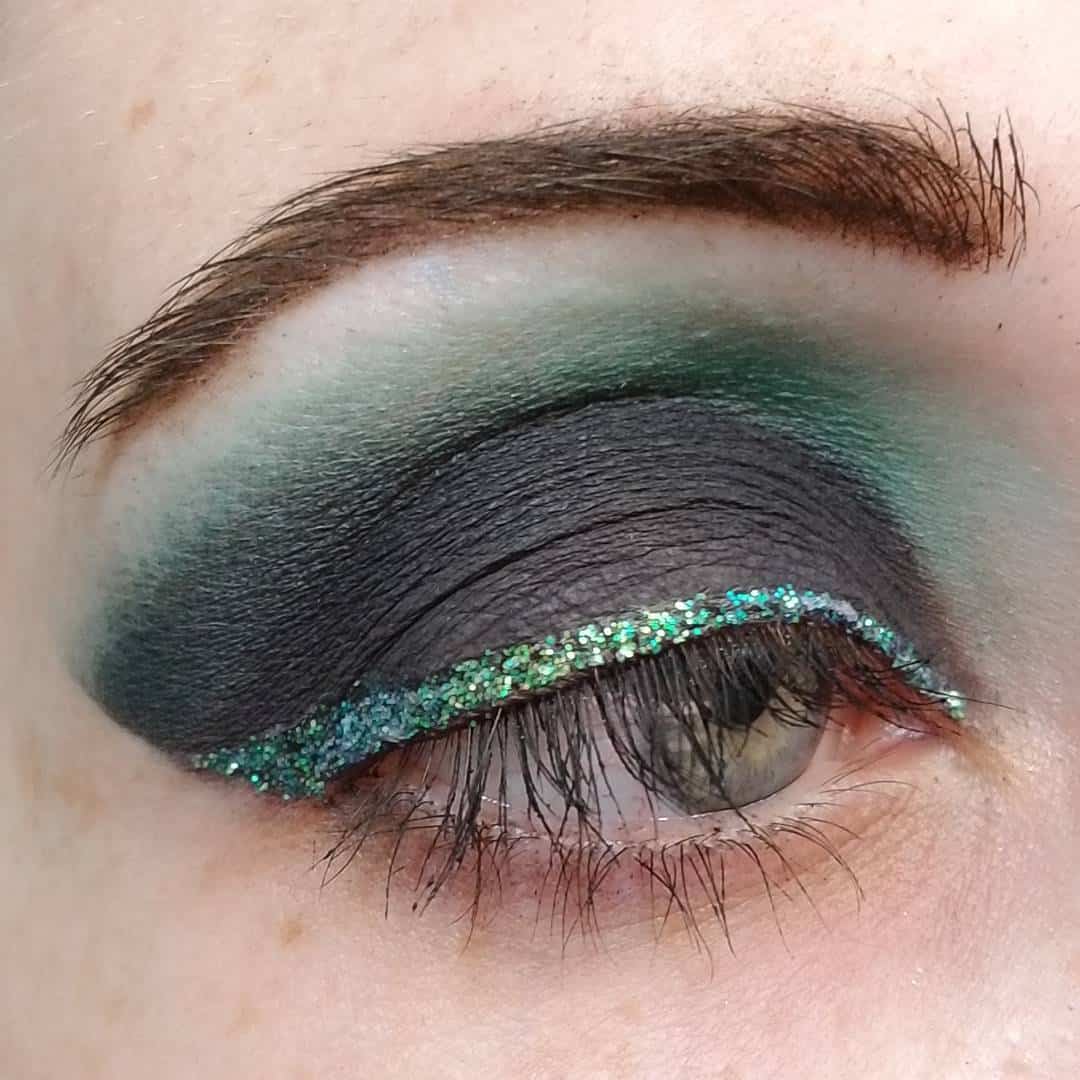 We start you off with a classic look. We all know smokey eye is a makeup look you absolutely must have in your arsenal. It is your choice what colors you will go. But we start off with some emerald green. And as you can see, the beauty of the wing eyeliner is that you can use and incorporate in any other look.
#2. White To Red Peach Gold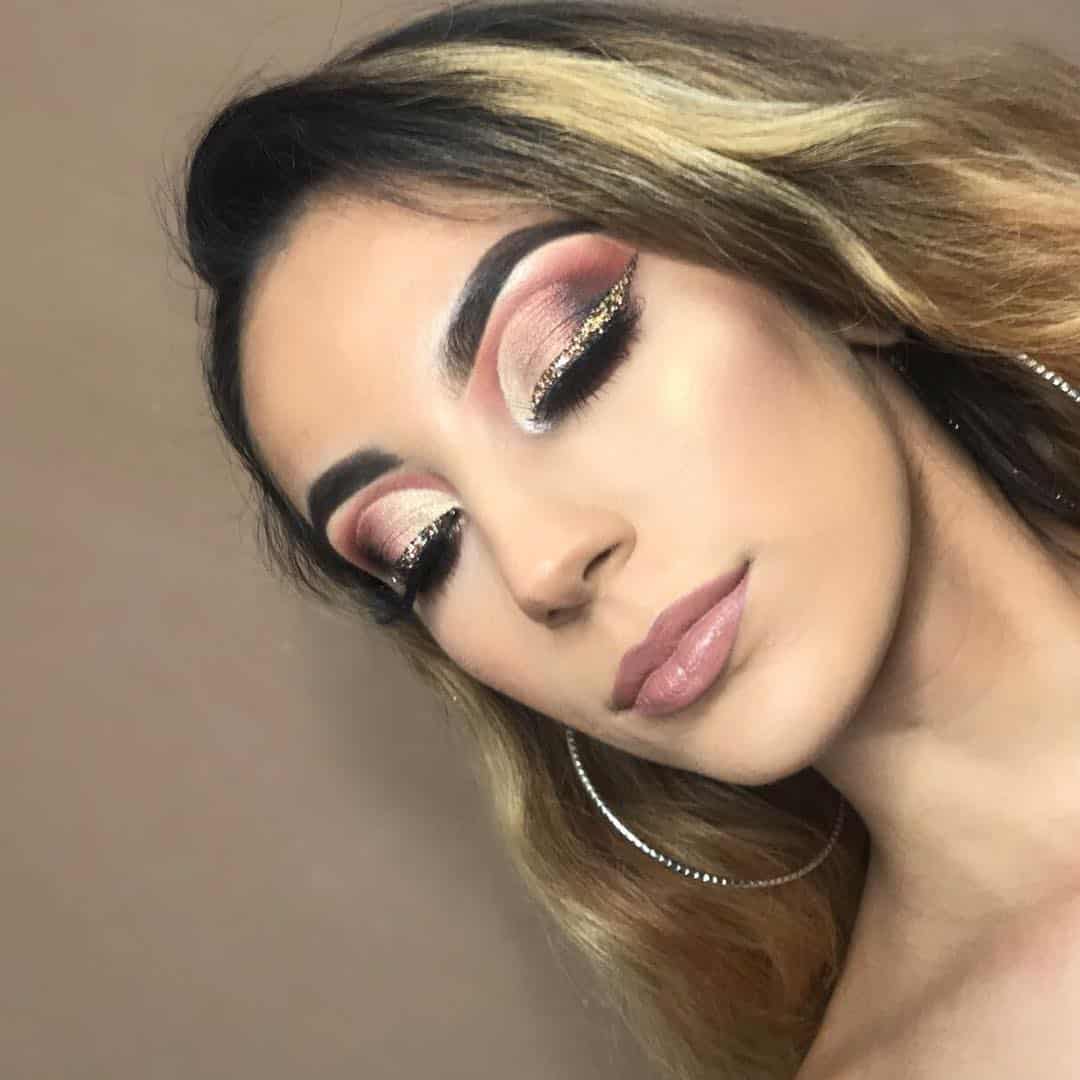 Any color you want, you can use for some glitter wings. And you can even use different colors and go from one color to another. Really, there are no limitations to this look.
#3. Egyptian Vibes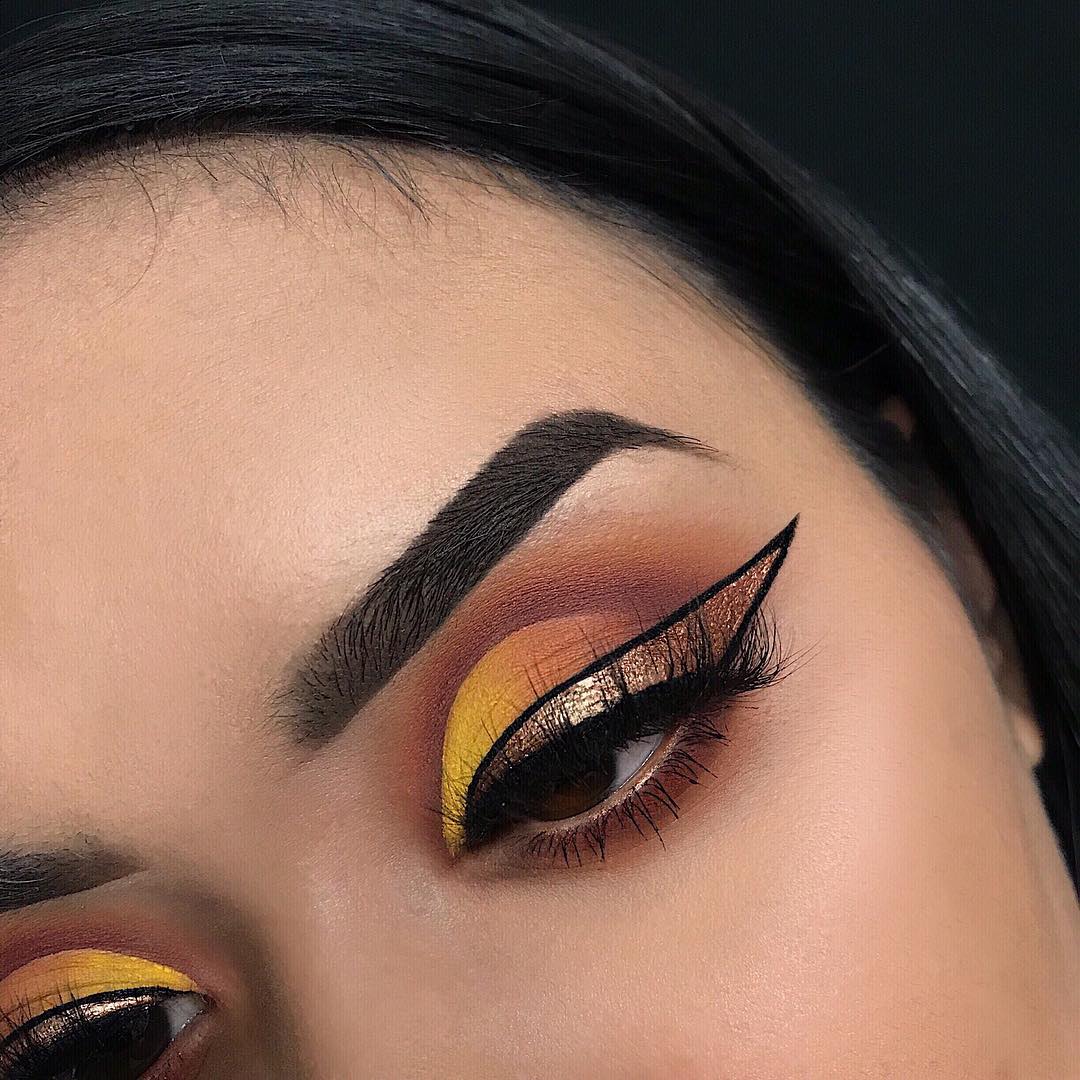 Feeling a bit like Cleopatra? The Egyptian beauty is timeless, and she will never go out of fashion. The look is perfect for those occasions when you want to add a splash of color to your makeup. You can never go wrong with vibrant and lively colors.
#4. Peacock Gold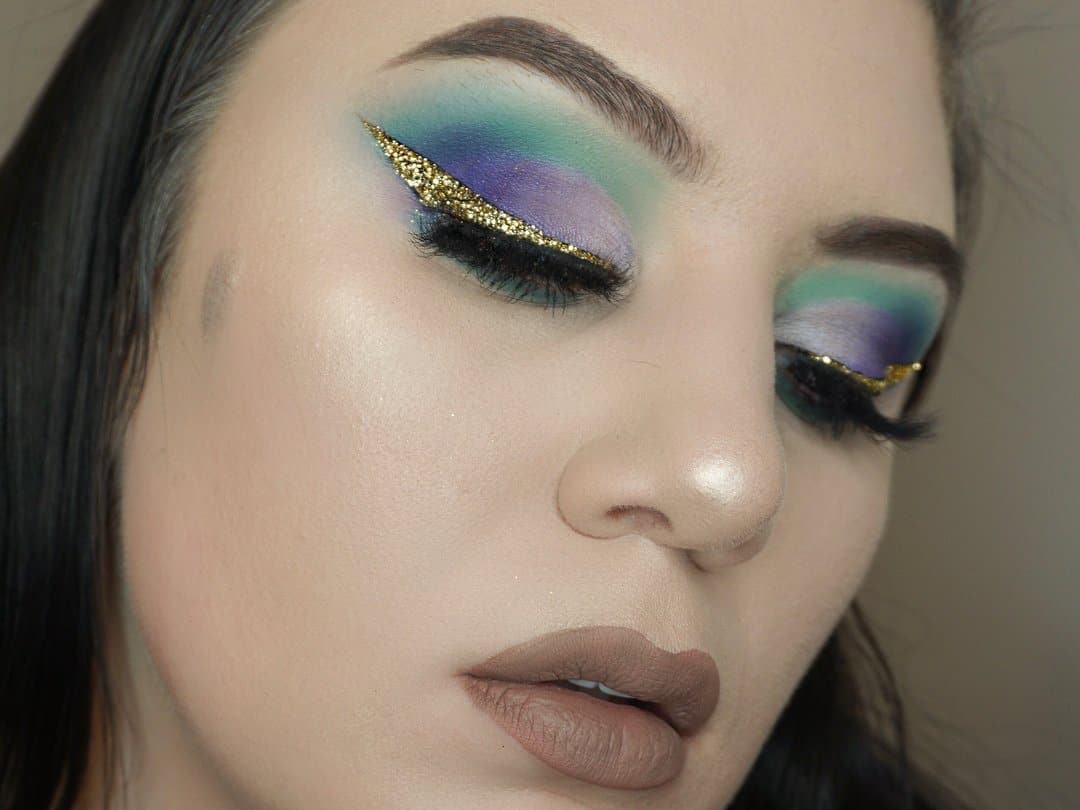 Another makeup look that is also timeless is the peacock look. And it is all thanks to another Ancient goddess. Hera was Zeus's wife, and the peacock was her signature. And who can blame her, these colors are just amazing. And they blend together perfectly.
#5. Snow White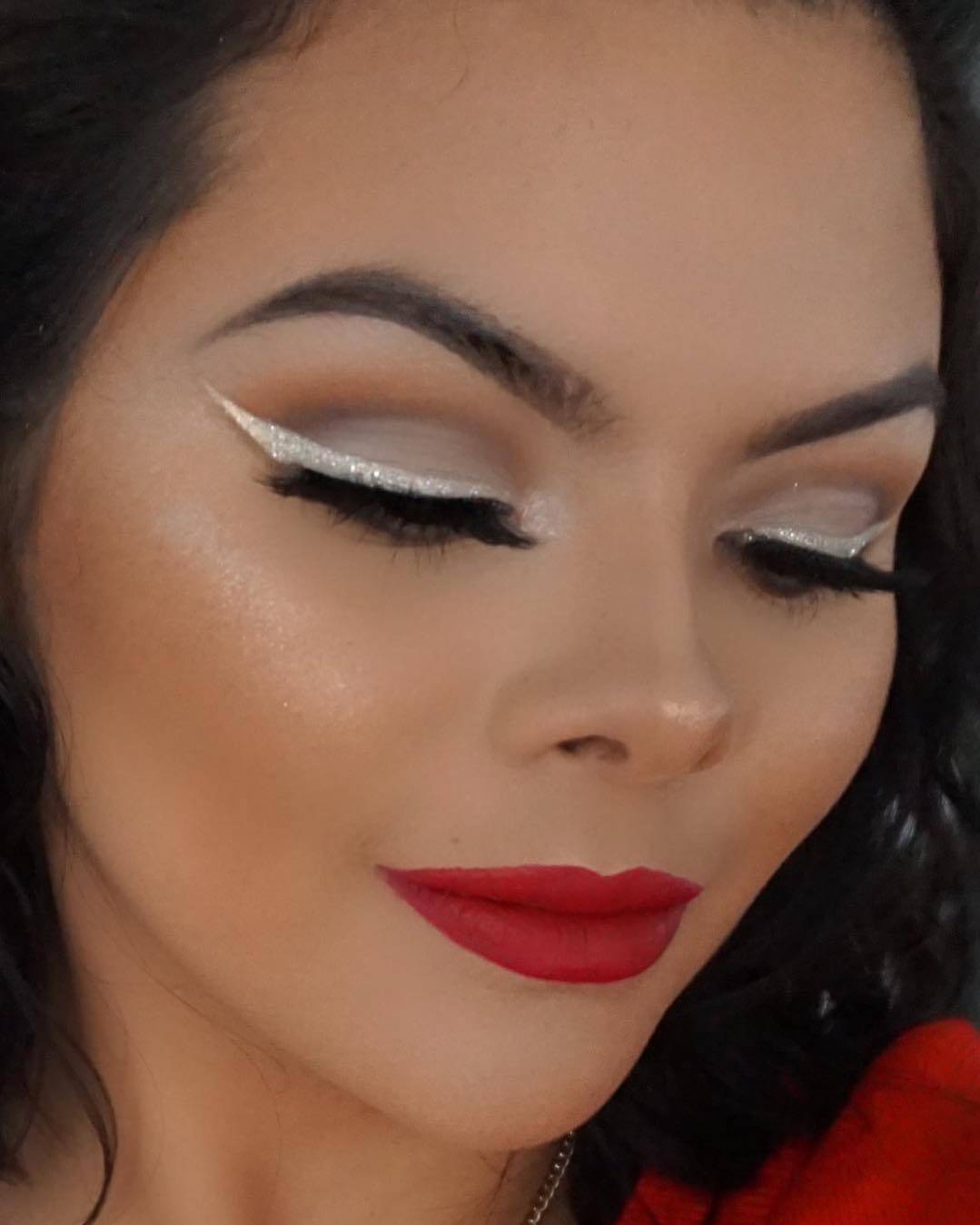 When you talk about goddesses and princesses, you just have to include Disney. And we pay tribute to one of the most successful movie companies by honoring their signature princess, Snow White.
#6. Glitter Sky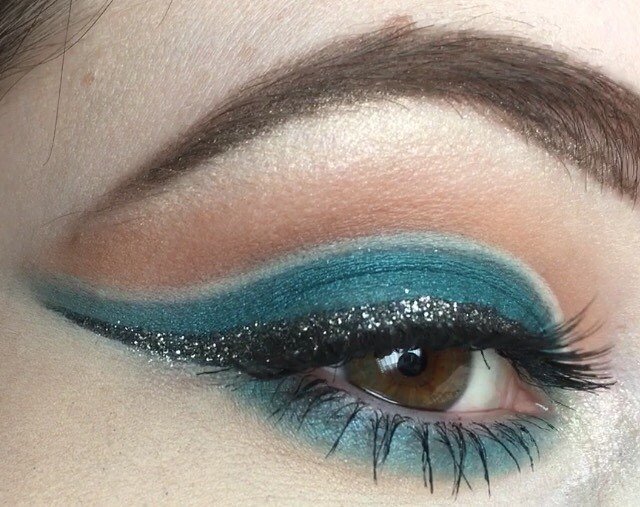 As mentioned previously, the beauty of glitter is versatility. Every color looks even more beautiful in glitter. And you can "paint" different situations. For example, if you want a sky look, bright blue is perfect.
#7. Gray And Purple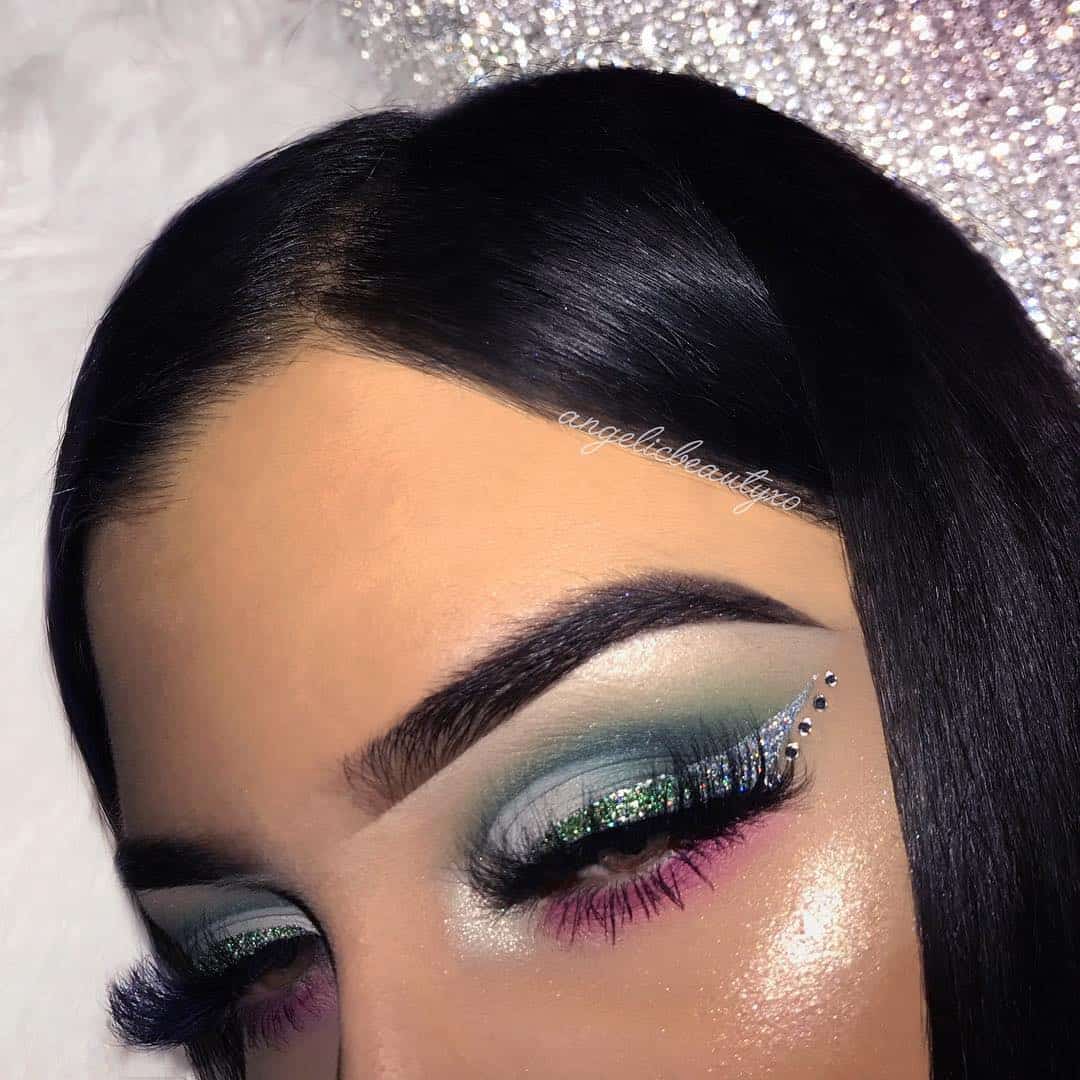 A lot of women would not even think about putting grey in their makeup look. But that is just plain ignorance. Grey is a great color, but it has to be paired perfectly. Being that it is neutral and rather "dark" color, you want contrast, and another color that pops. Enter violet.
#8. Rainbow Glitter
Anytime you get the chance to paint the rainbow, you go for it. The rainbow has all the colors you want and need on your makeup, so why not sum it up in just your eyeshadow.
9. Red And Yellow On Chocolate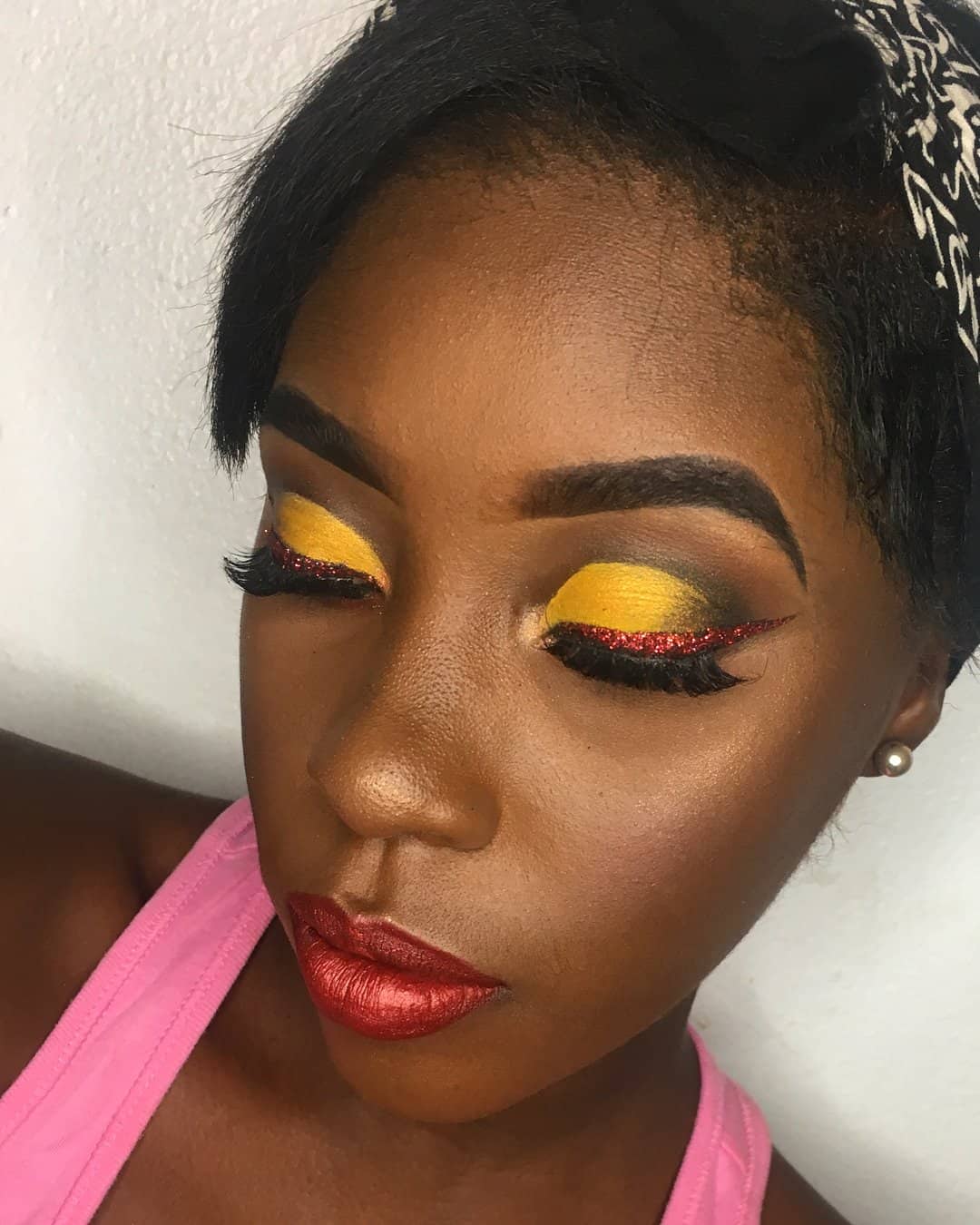 Some colors are just made for each other. Such is the case with red and yellow. And with the risk of sounding racist, this makeup does look much better on a colored woman than on a white woman.
#10. Red Opal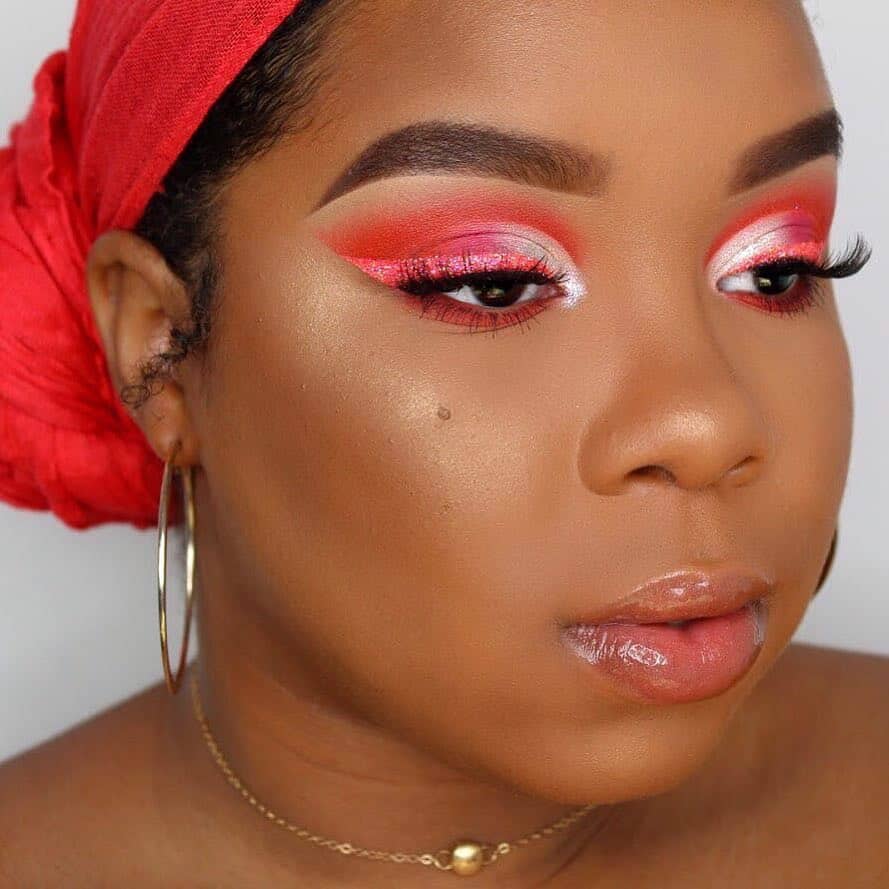 Red is always a good idea. Red adds drama, and it keeps your look fiery. If you have brown eyes, or dark colored eyes in general, and you want to make them pop, red is the color to go for.
#11. Warm Brown Gold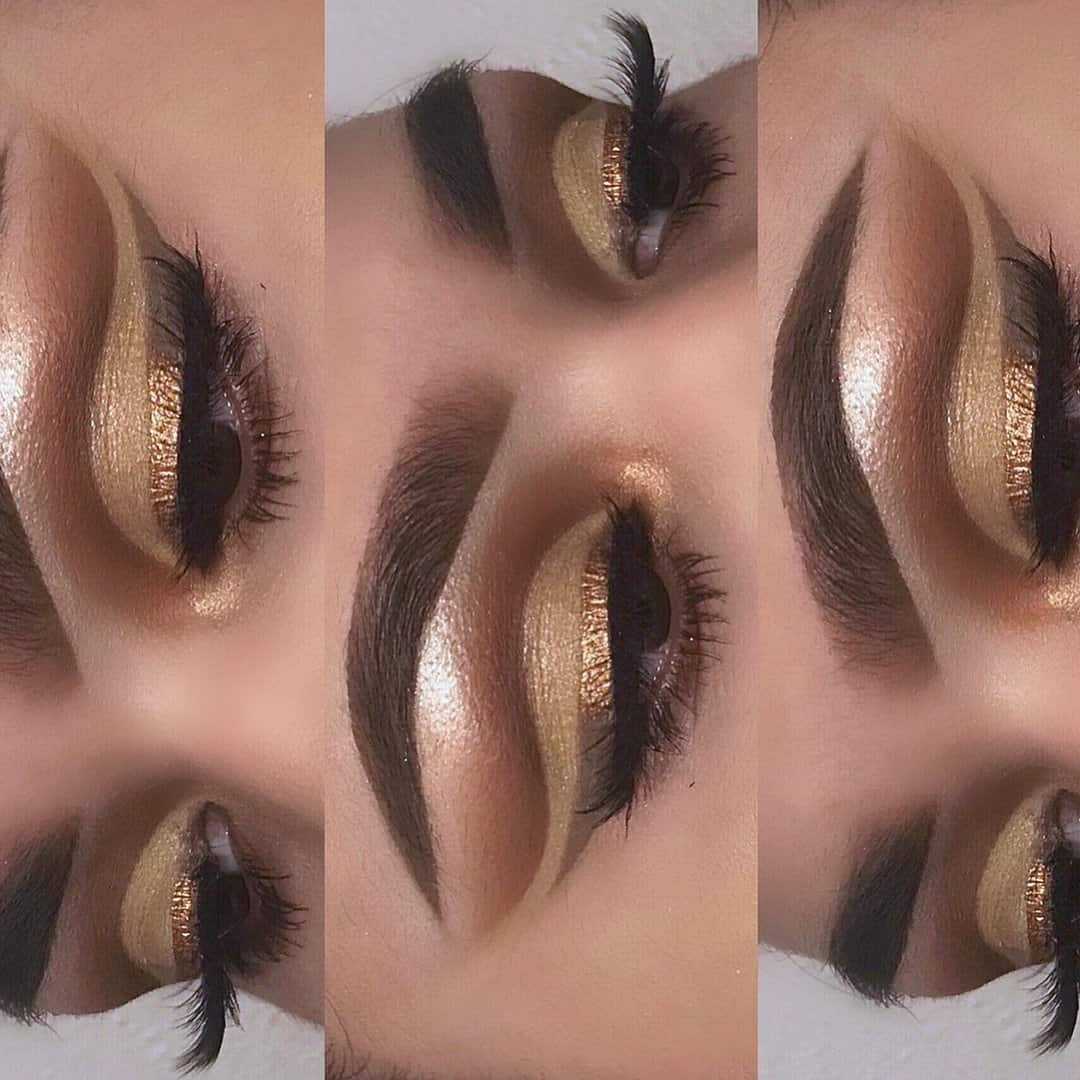 Gold has become one of the more popular eyeshadow colors lately. We've seen smokey eye makeup looks with gold eyeshadow, and they look fantastic. Now, you can add a touch of glamour to the look with some gold glitter.
#12. Desert Dusk
We love how some makeup looks are inspired by pictures of landscape and nature. Such is the case of this makeup look. The dusk in a dessert brings out some beautiful colors, and we want to show you how they can look on your face.
#13. Hologram Glitter Skin Tone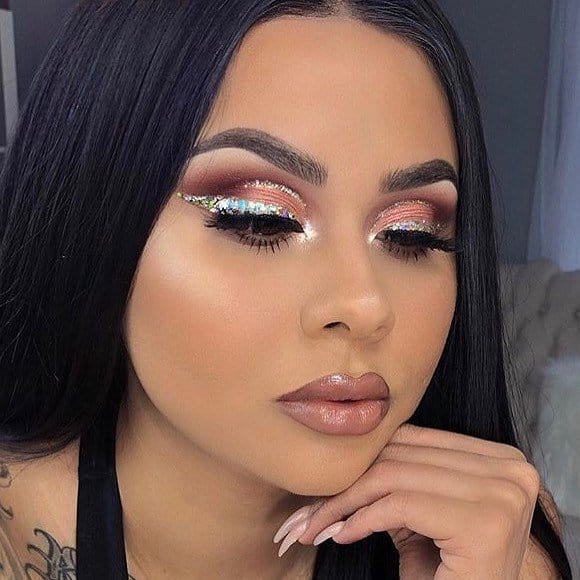 Makeup is a competition. Women are constantly looking for news ways to stand out from the crowd. That is why we get things like hologram glitter and hologram eyeshadow. And if you want to try the trend, we absolutely support you.
#14. Gothic Vibes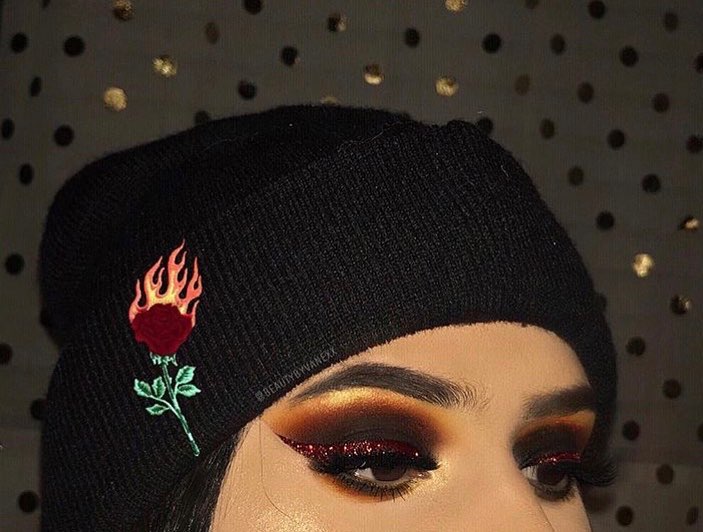 Several years ago, the Gothic lifestyle and fashion style was considered "Something only for rebels". Well, not anymore. Gothic has entered the mainstream lifestyle, and we can reap the benefits. Just look at this makeup. Doesn't it look beautiful?
#15. Pink On Green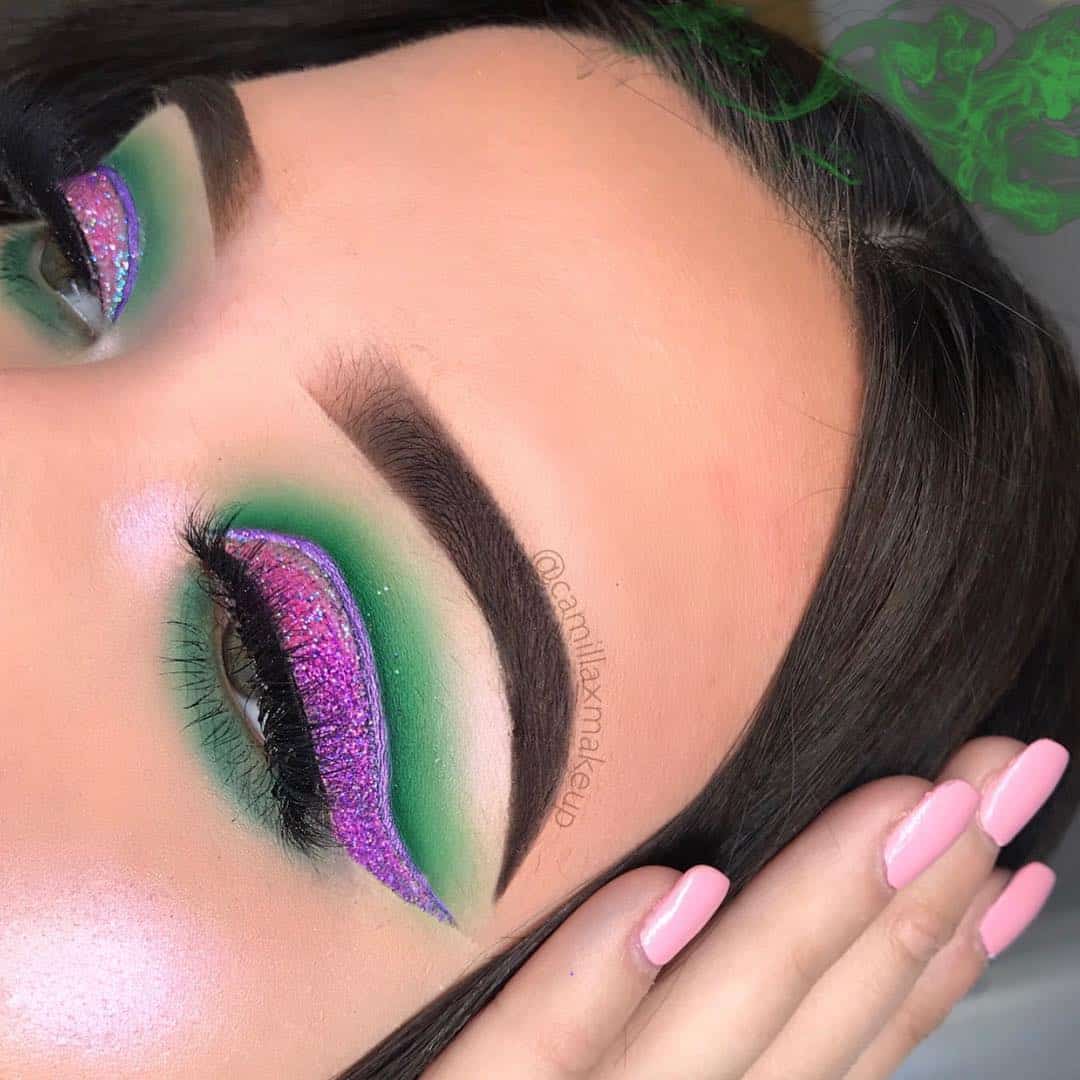 You want to feel like a fairy? Well, we've got a makeup ideas great for the nymphs and fairies out there. Subtle beauty echoed by combination of pink and yellow.
#16. Mermaid Ocean Glitter
Speaking of mythical creatures, we also want to give you the mermaid look. To be fair, the colors of mermaids have become more and more popular in the past few years. We've got mermaid nails, mermaid hair, and now mermaid eyeshadow.
#17. Copper Glam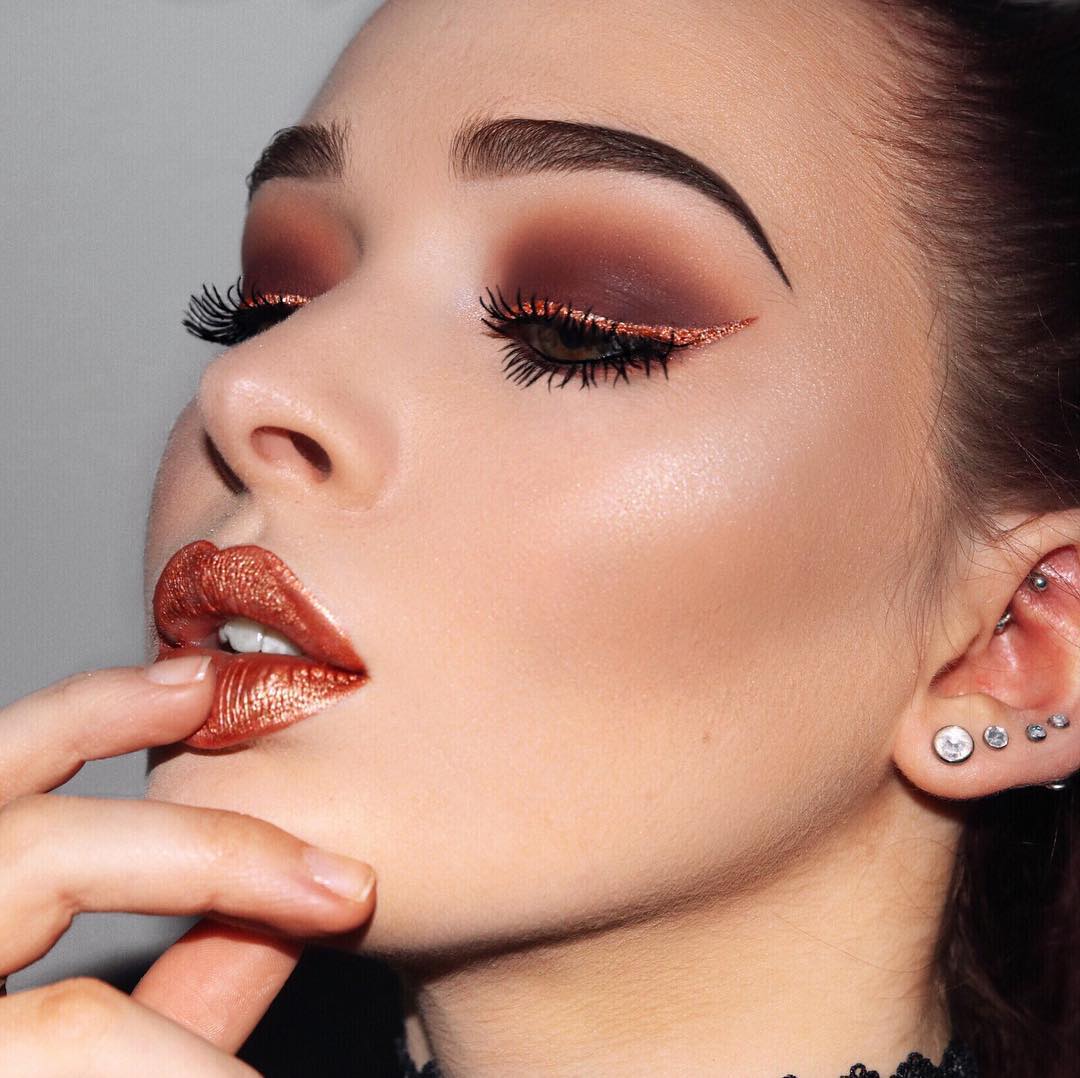 Going back to the glamorous and luxurious look, sometimes, the simple is the most beautiful. All you need is some simple copper eyeshadow, and you've got a glam look. It is that easy.
#18. Starry Smokey Night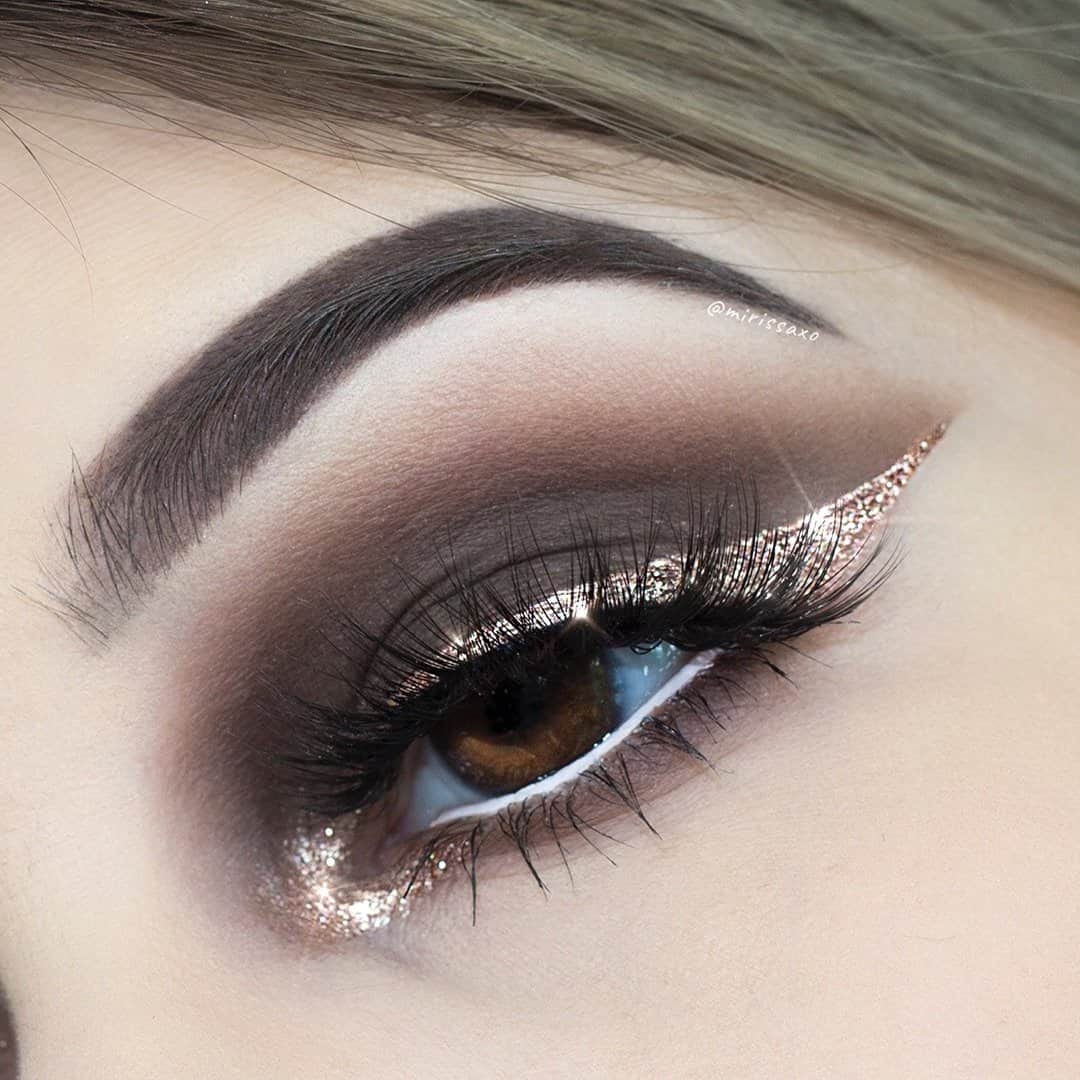 The smokey eye look was new a couple of years ago. But now, the classic dark smokey eye seems like ages-old thing. That is why women are constantly trying and finding ways to freshen it up. Here is one idea you can try. Add some star-studded glitter.
#19. Purple White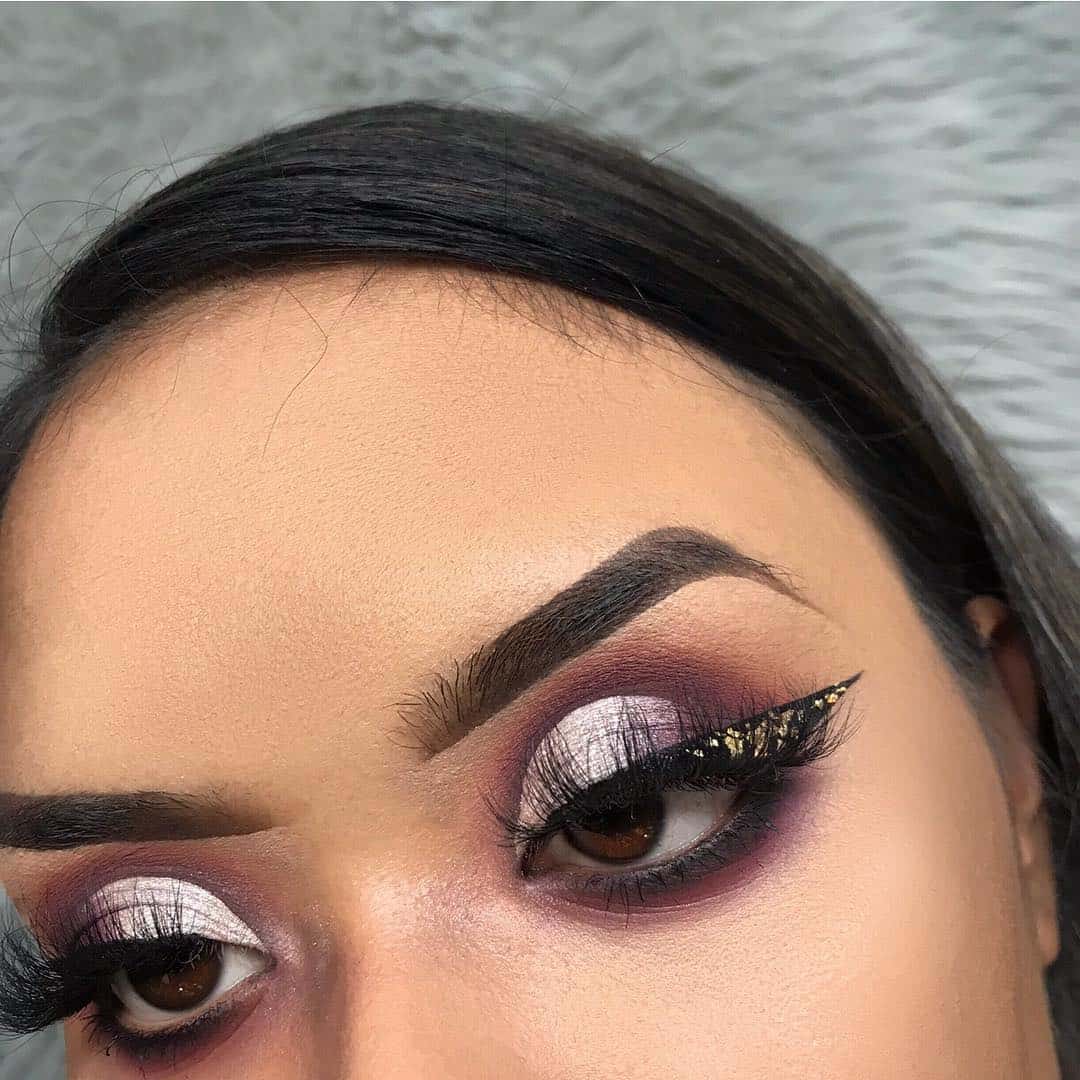 We love purple makeup, and we love the versatility of the color. Purple works both with light and dark colors. When you go with a light color combination, you open up your look.
#20. Apricot blossom gold glitter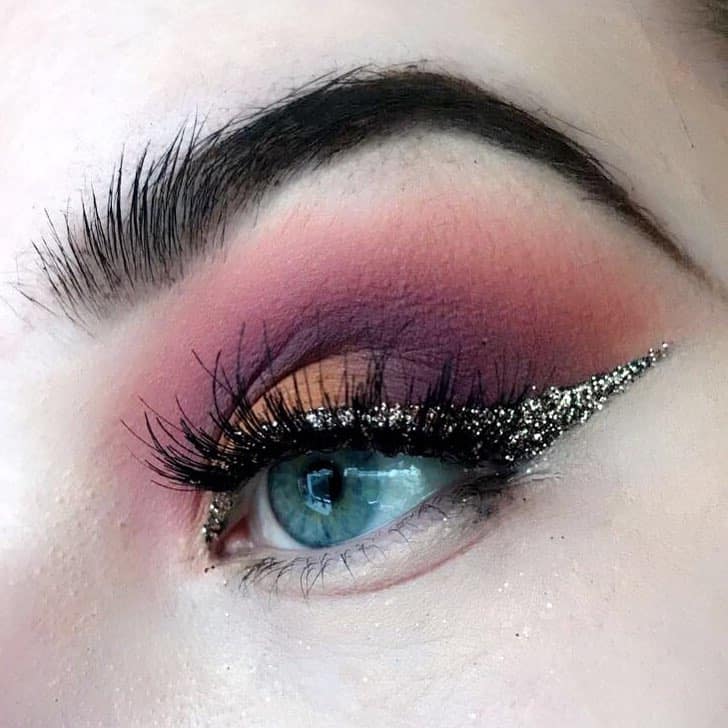 This is another one of those ideas inspired by a real-life event in nature. Apricots give us a beautiful color spectrum, so why not take advantage of the idea, and try it for our eyes makeup?
#21. Black And Silver Ember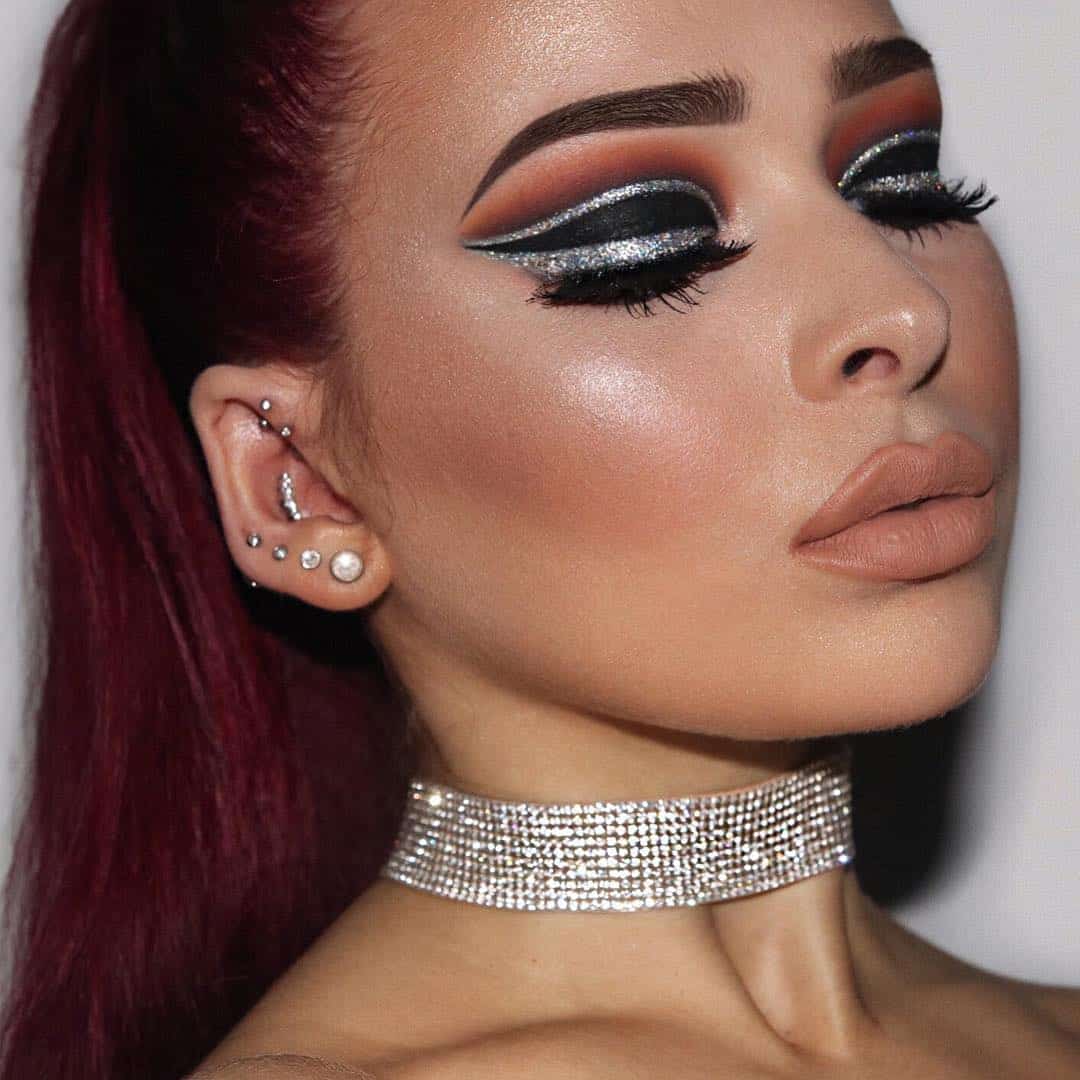 We are now in the section for glamorous and elegant ladies. Silver is synonym for sophistication, and black for elegance. Combine them together, and you have a perfect cocktail event look.
#22. Pride Glitter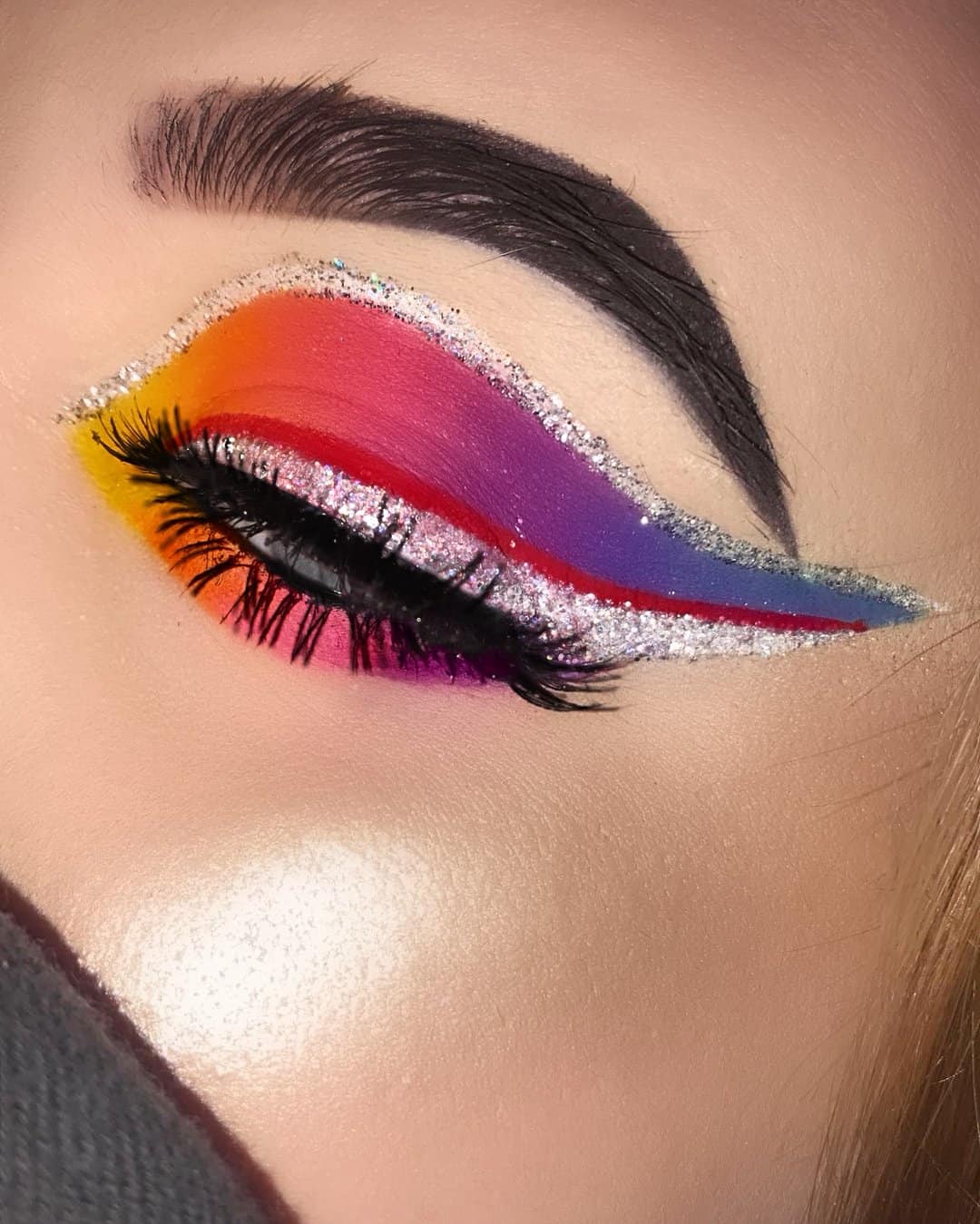 Do you want to show off your support for the LGBT group of people? Well, there are a number of ways you can do that. For example, you can use the colors of the LGBT flag and pride parade on your eye makeup.
#23.  Day And Night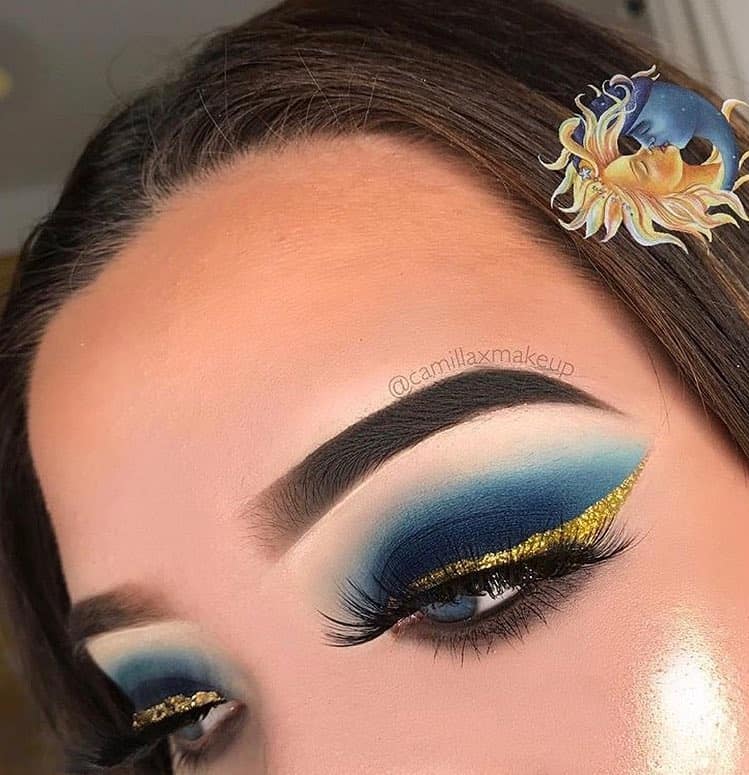 One of the ways you can show off you are a professional in applying makeup is utilize contrast. It applies for interior design as well. Not many people can work with the black and white and day and night contrast. Here is one idea you can utilize to show off your skills.
#24. Blue And Purple Dream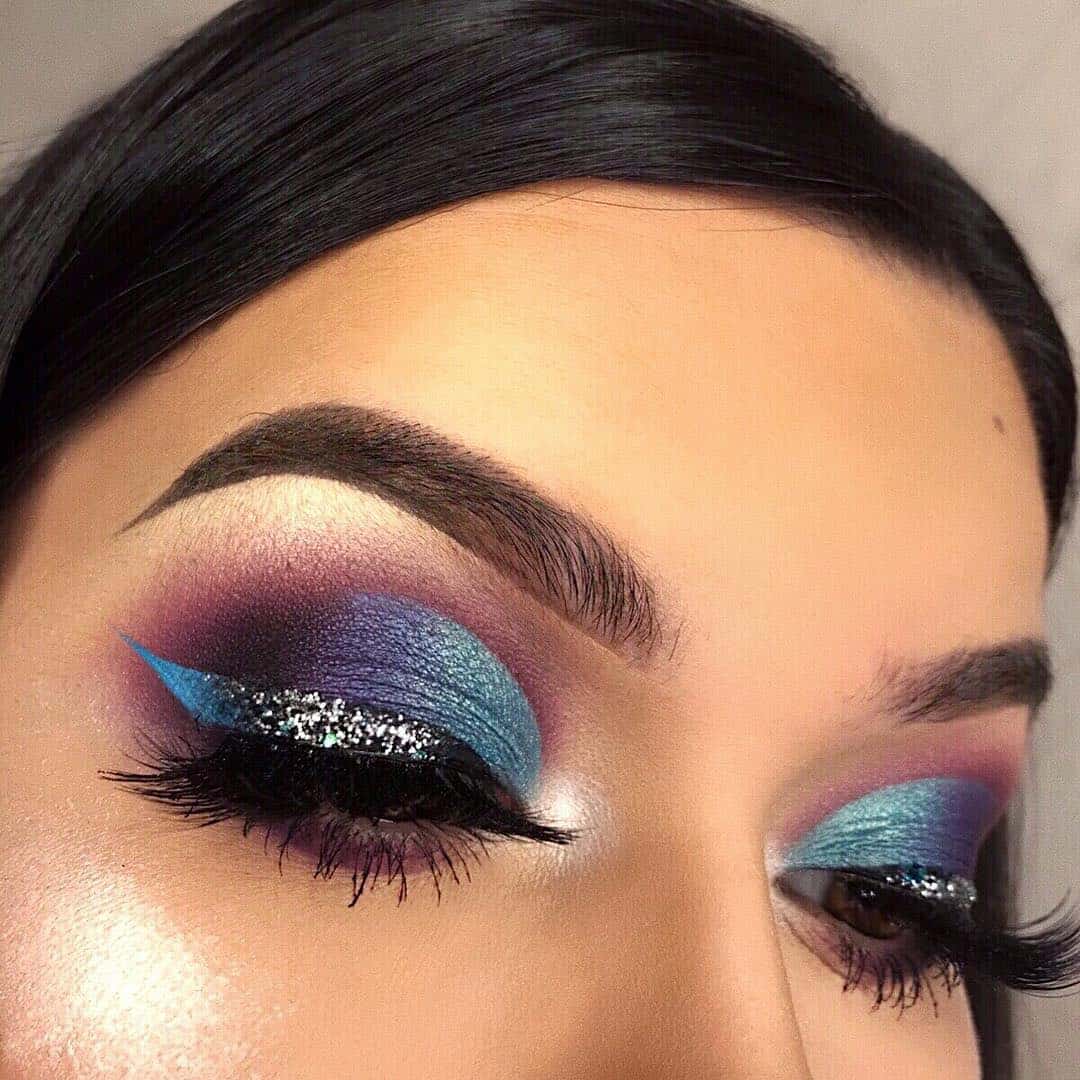 Blue and purple are great complimentary colors. After all, purple is the secondary color achieved by mixing blue with yellow. Working with complementary colors is perfect for creating a streamline look.
#25. Pink And Black Smokey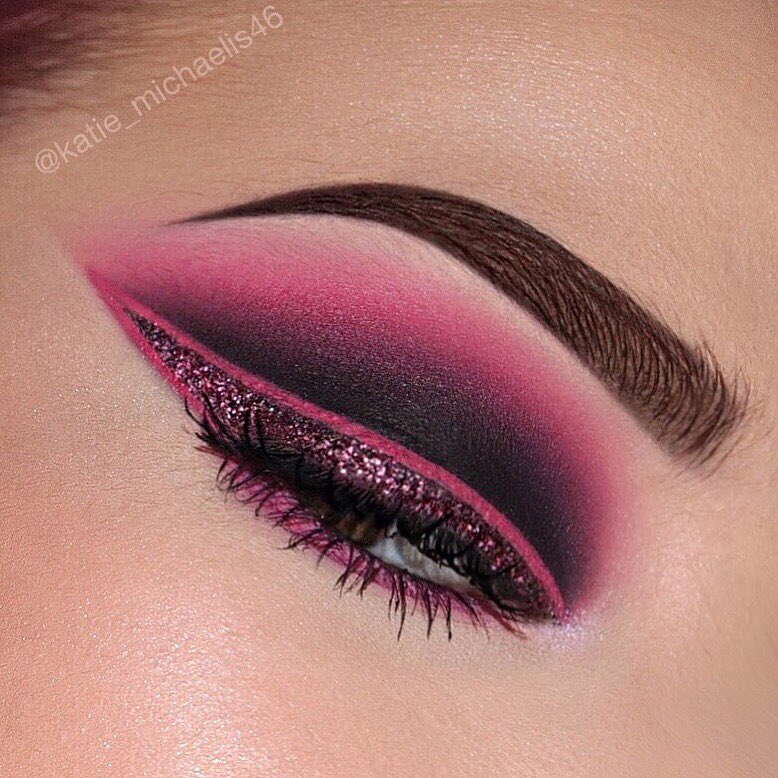 We said before that we are long pass the days of brown and dark smokey eyes. We are now in the era of experimenting with smokey eyes with any color you can imagine. And yes, that even includes the girly pink.
#26. Silver Steel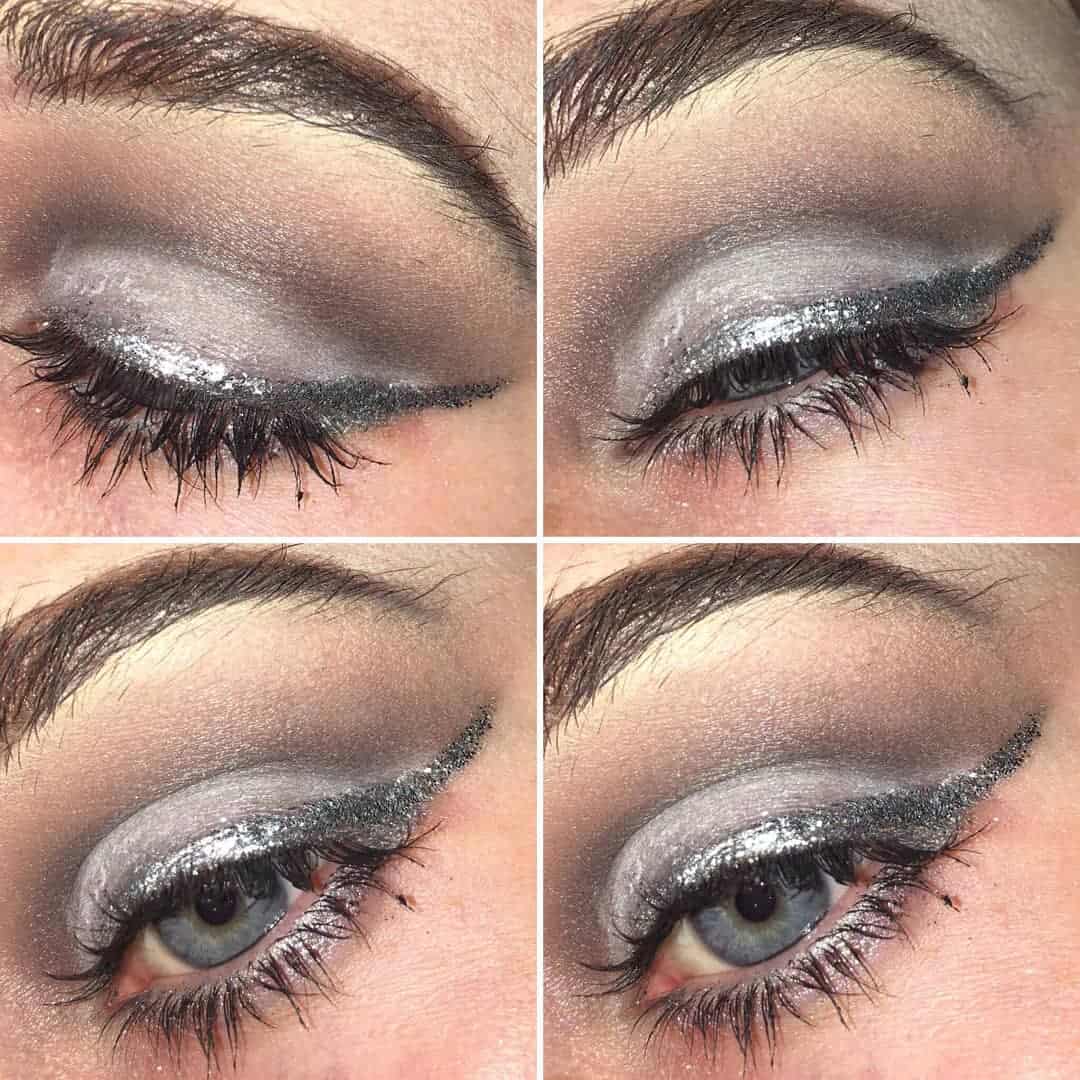 We mentioned previously that silver is the color of sophistication and elegance. If you want simple, yet elegant look, all you need is silver eyeshadow and some mascara. Nothing more.
#27. Beige professional glam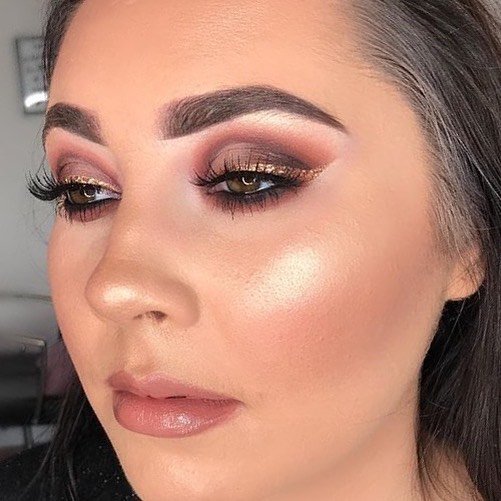 Here is a look you would normally get in a professional makeup studio. As you can see, you can make it on your own as well. Just follow the instructions in the Instagram post.
#28. Dreamy Ocean Sunset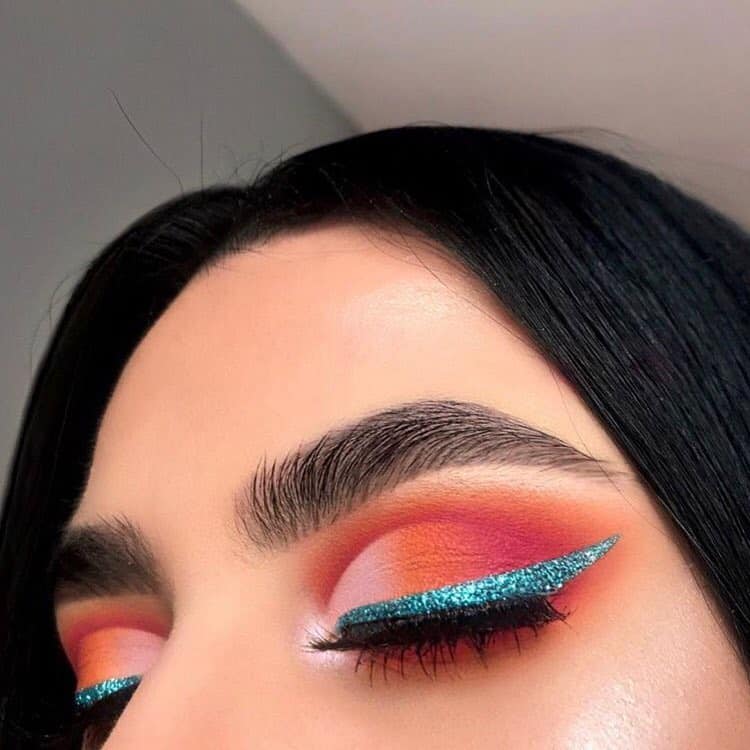 We love vibrant and lively colors, which is why we want to finish off this list of glitter wing makeup ideas with colors of the sunset. Hopefully you enjoyed it, and you found an idea you can utilize for your next date. Until next time.