Cellulite is a skin condition that plagues the majority of modern women. While it isn't a serious condition, it can be quite troublesome, since the lumpy orange-peel textured skin can be unappealing. It becomes an even greater problem when spring and summer roll around and we can't hide it anymore with clothes.
Unhealthy and inactive lifestyle are the most common causes for developing cellulite and can affect everyone, not only people who are overweight. Luckily, there are plenty of ways to bring back the smoothness of your skin.
A change in diet and being more active is a must, but to speed up the process you can apply any kind of anti-cellulite cream or remedy available at stores or pharmacies.
Of course,there is the more natural alternative of creating your own anti-cellulite product right at your own home,that will give you the same, if not better, results and will cost you a fraction of what you'd pay for store-bought products.
To get you started on cellulite-free journey, we've prepared a list the best homemade anti-cellulite beauty products we could find. Choose the one best for you and you won't be disappointing with the results.
#1. Hazelnut Coffee Body Scrub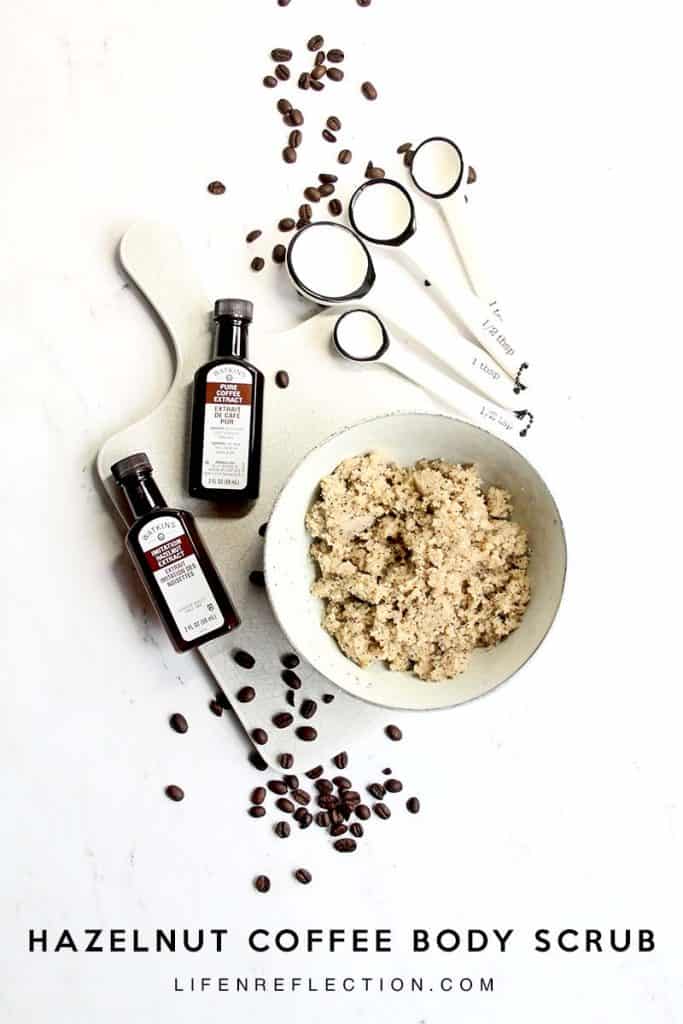 Coffee is the most common ingredient in homemade remedies for cellulite. The main reason is that ground coffee gives you the exfoliating power of salt or sugar without the sting.
This body scrub recipe is great for cellulite because the combination of coffee and coconut oil moisturizes and tones the skin and helps reduce cellulite. The choice of hazelnut coffee is just for the smell, which is nice too.
#2. Exfoliating Coffee Soap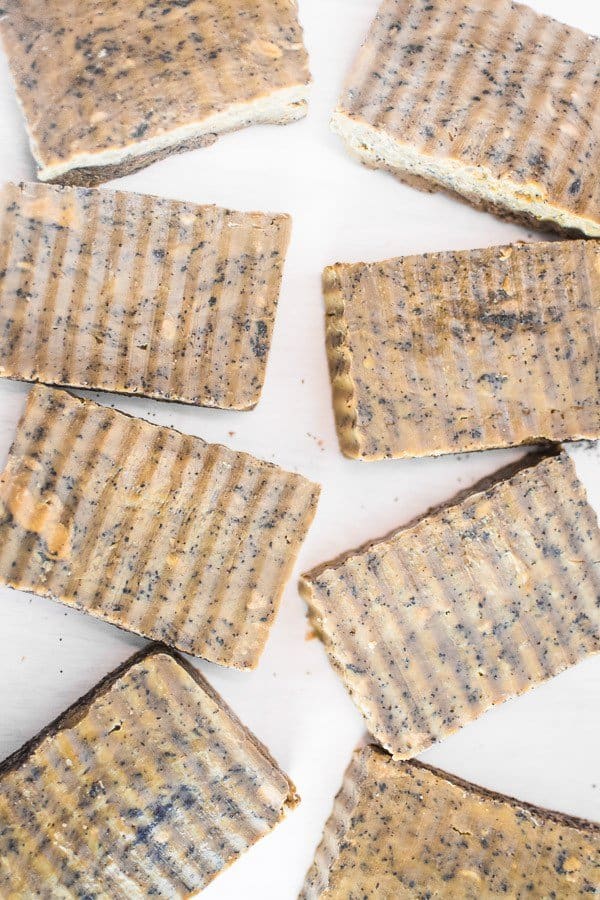 Homemade scrubs are effective, but whoever tried body scrubs at least once knows that they tend to get a bit messy.
This recipe is a great solution for that problem. You get the same exfoliating and nourishing effect of the scrub in the form of a soap. The results will amaze you, making the effort to make this natural soap worth it.
#3. Anti-Cellulite Body Lotion Smoothie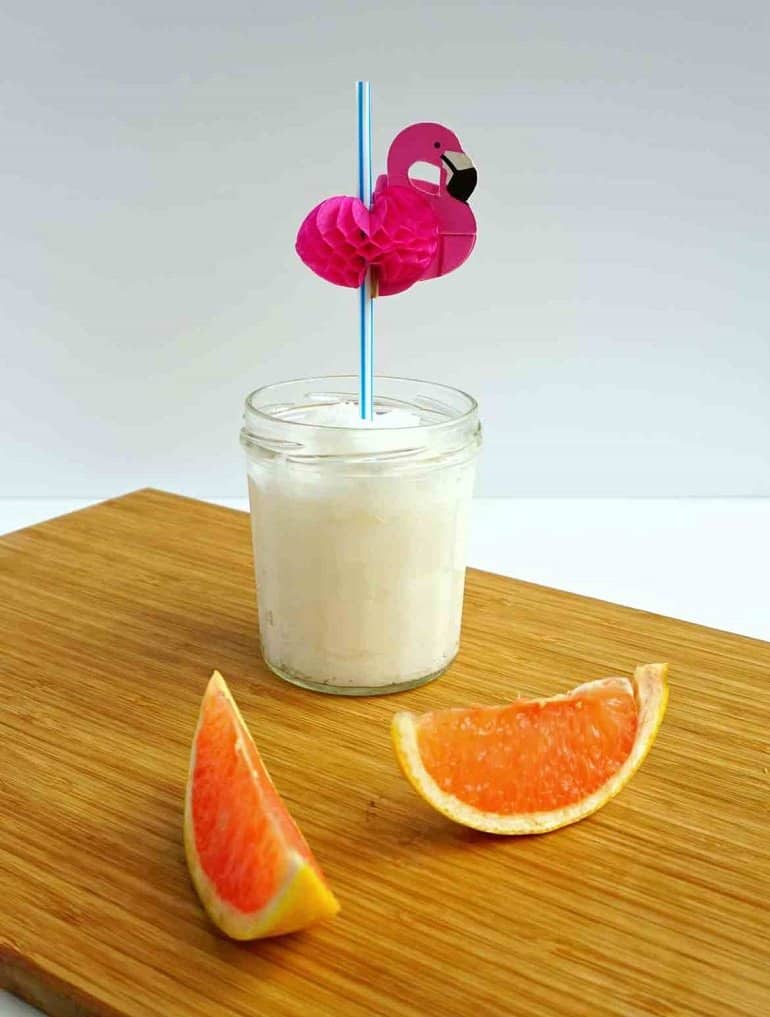 As we mentioned, coffee is the most common ingredient in homemade anti-cellulite body scrubs, and now let's see some of the others.
This one is made with aloe vera, coconut oil and grapefruit essential oil. It's an easy fragrant lotion to make, with the grapefruit oil smoothing away your skin.
#4. Anti-Cellulite Honey Massage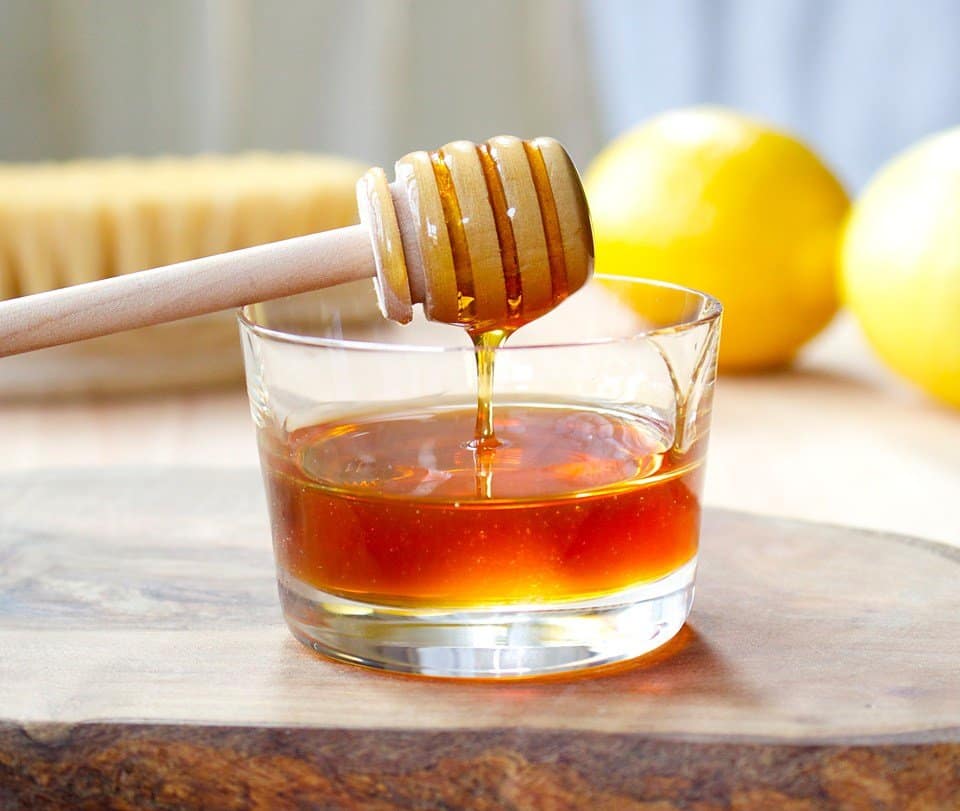 Sometimes the simplest solution is the best, and if you want a natural cellulite remedy, look no further than your pantry. All you need is honey and some elbow grease.
You'll be astonished of how moisturized, elastic and flexible your skin will become. The honey massage is best done after showering and might take a bit of your time, if you want to do the job properly. You won't be disappointed.
#5. Anti-Cellulite Whipped Body Butter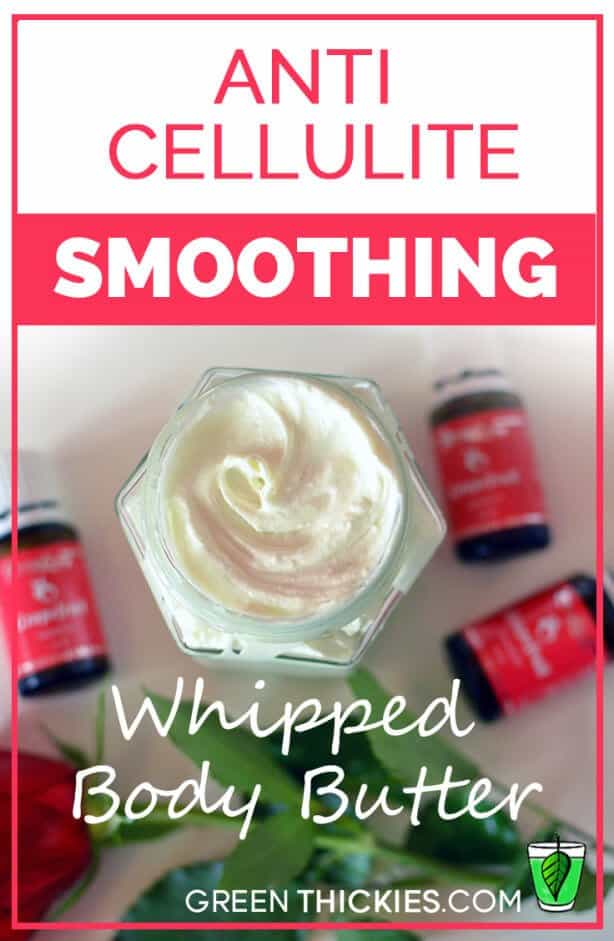 Not a fan of scrubbing your cellulite away? Then you need to try this amazing body butter.
With cocoa butter, coconut oil and grapefruit essential oil, this whipped body butter is fluffy, light, soft and smells absolutely divine, while smoothing out any unwanted texture on your skin.
#6. Cellulite Intensive Treatment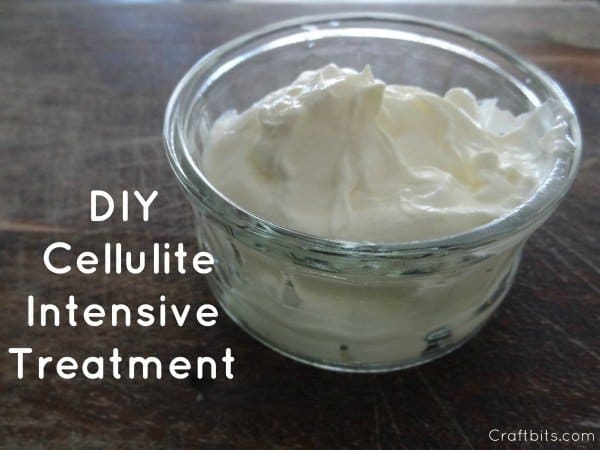 Cellulite isn't always the same for everyone. Some have small amount of it that isn't even that noticeable and can be easily dealt with.
For heavier amounts of cellulite, you need a more potent cure. This moisturizing lotion has the best ingredients to help you retain moisture, improve circulation and flush out toxins, thus smoothing out even the toughest cellulite.
#7. Peppermint Seaweed Cellulite Scrub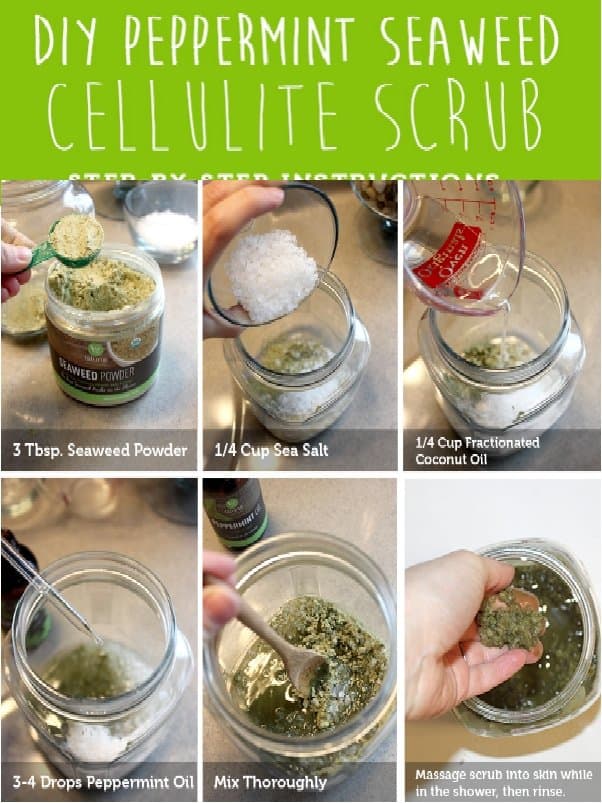 This cellulite fighting recipe is one you'll definitely appreciate on warmed days when you're looking to cool off.
The seaweed stimulates circulation and helps with detox, while the peppermint oil is anti-inflammatory, tightens and cools down the skin. Use it before taking a shower and watch the cellulite melt away.
#8. Anti-Cellulite Body Oil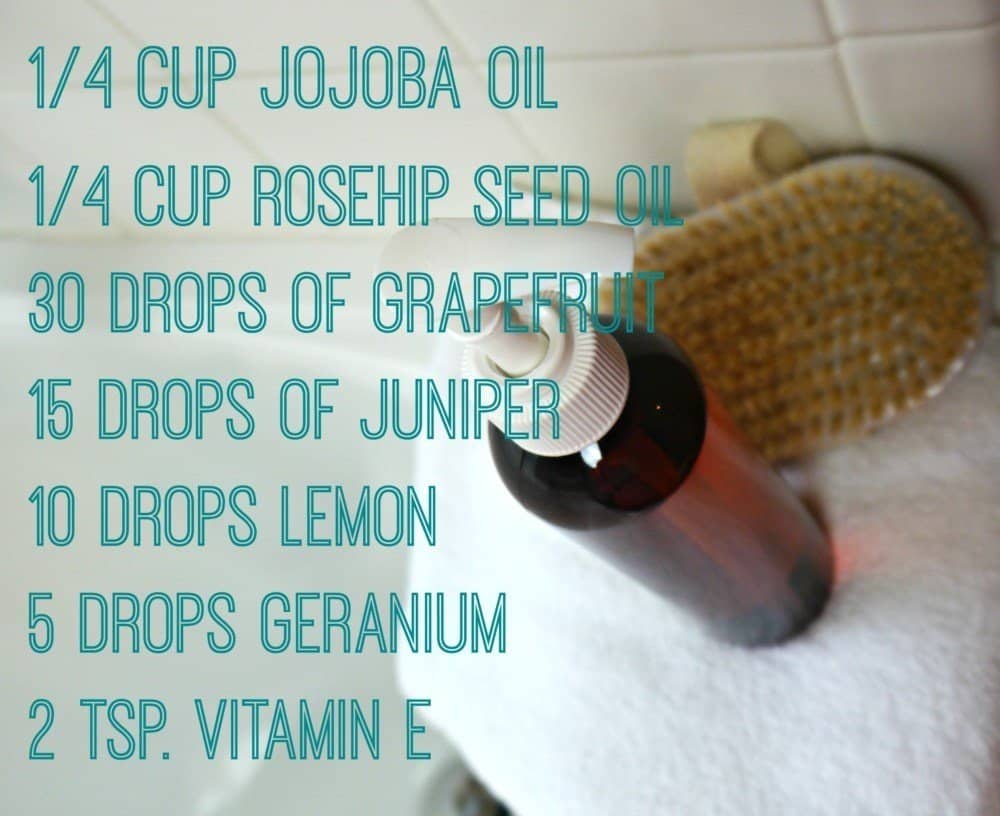 Body oil is a good choice for retaining moisture to the skin after bathing, which is a great step towards reducing cellulite.
To reap the full benefits of this amazing concoction of cellulite-fighting oils, you need to a thorough scrubbing with a loofah or scrub brush while taking your shower, so the oils can penetrate deep in your skin and work their magic.
#9. Easy Anti-Cellulite Thigh Wraps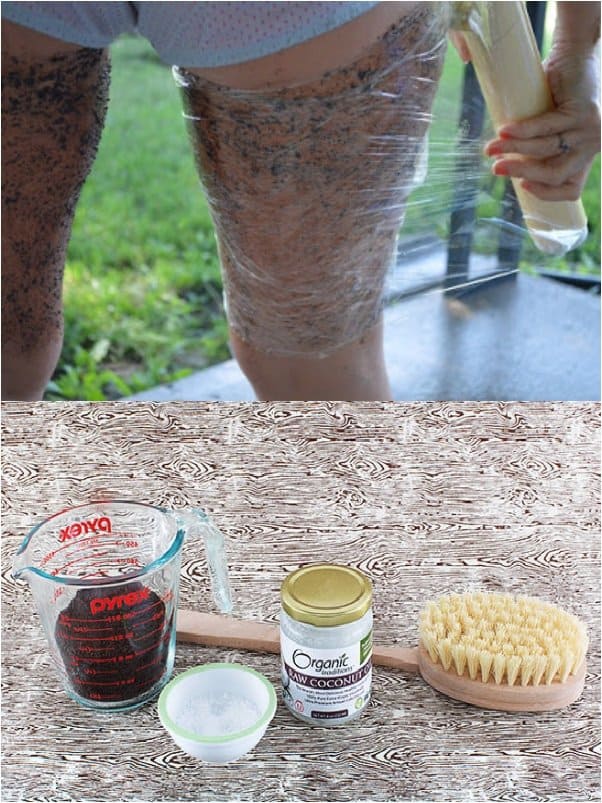 Thighs are the most common cellulite problem area for women. Exercising helps reduce cellulite, but to speed up the process even more, work out while wearing wraps.
Wraps can be quite costly, so here is an easy and affordable homemade body wrap you can apply whenever you want. Just three ingredients separate you from reaching your goal of cellulite-free thighs faster.
#10. Anti-Cellulite And Weight Loss Body Wrap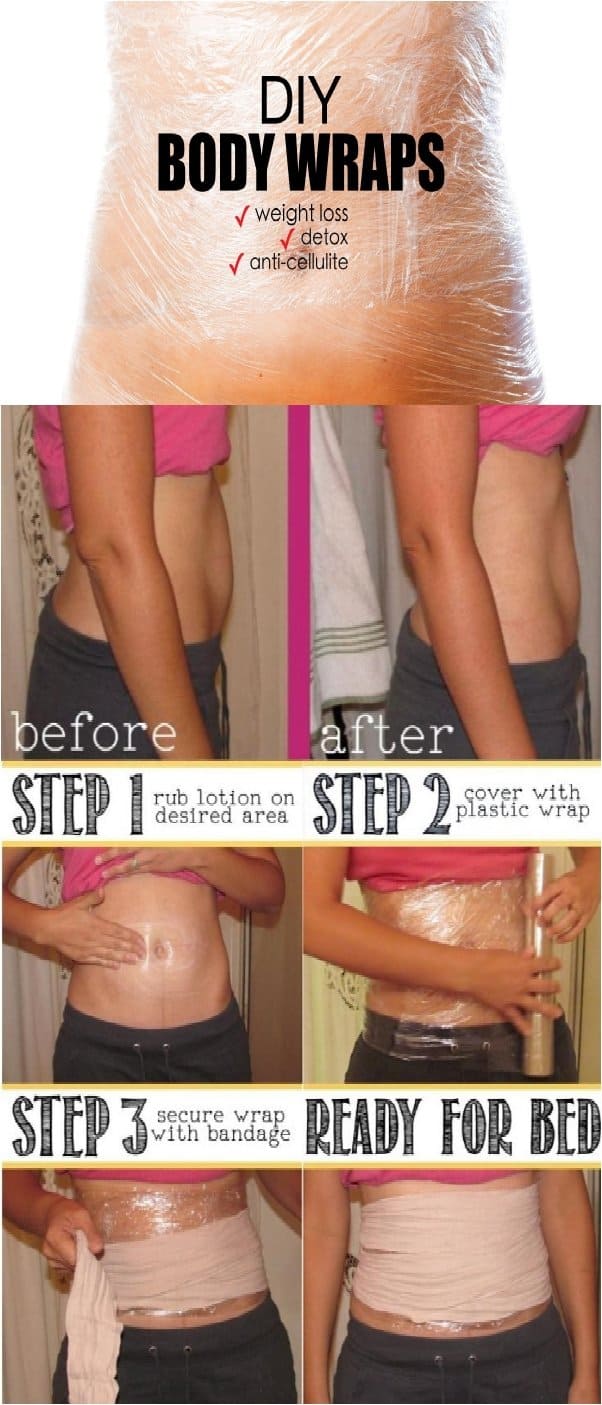 If you want to lose a few inches from your waistline and have soft stretchy skin without spending a small fortune, then you need to try these great body wraps.
Here you get three all-natural combinations for weight loss, detox and anti-cellulite body wrap treatments you can mix up in no time. About an hour a day is all you need for these wraps and the results will be clear in a week.
#11. Anti-Cellulite And Anti-Aging Scrub Bars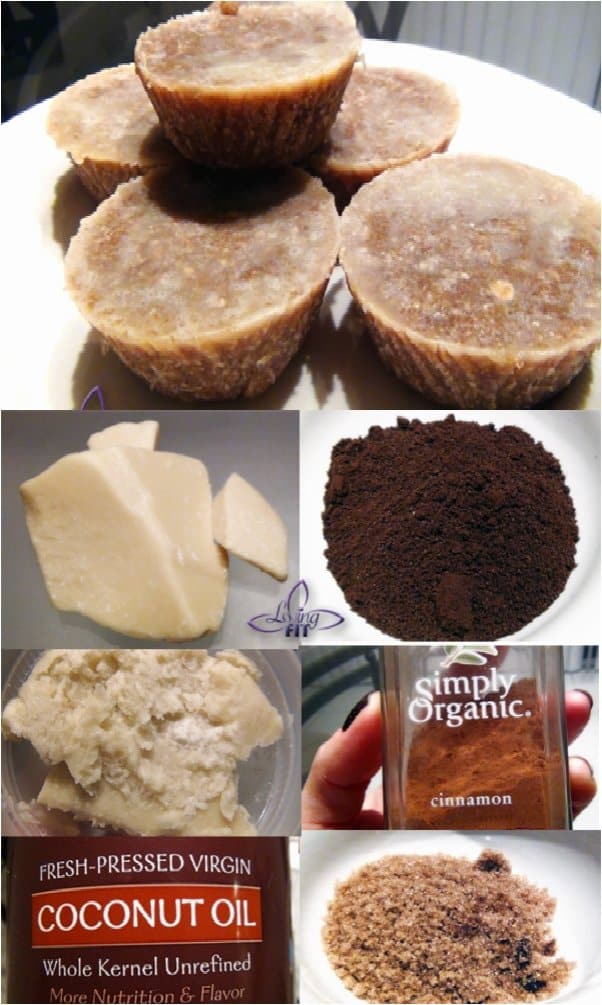 As we mentioned coffee is a great natural ingredient to fight cellulite.
Unlike the messy body scrub and the homemade soap are not to your liking, then you'll love these scrub bars. They're easy to make, smell incredible and will exfoliate and smooth out your skin guaranteed
#12. Anti-Cellulite Body Cream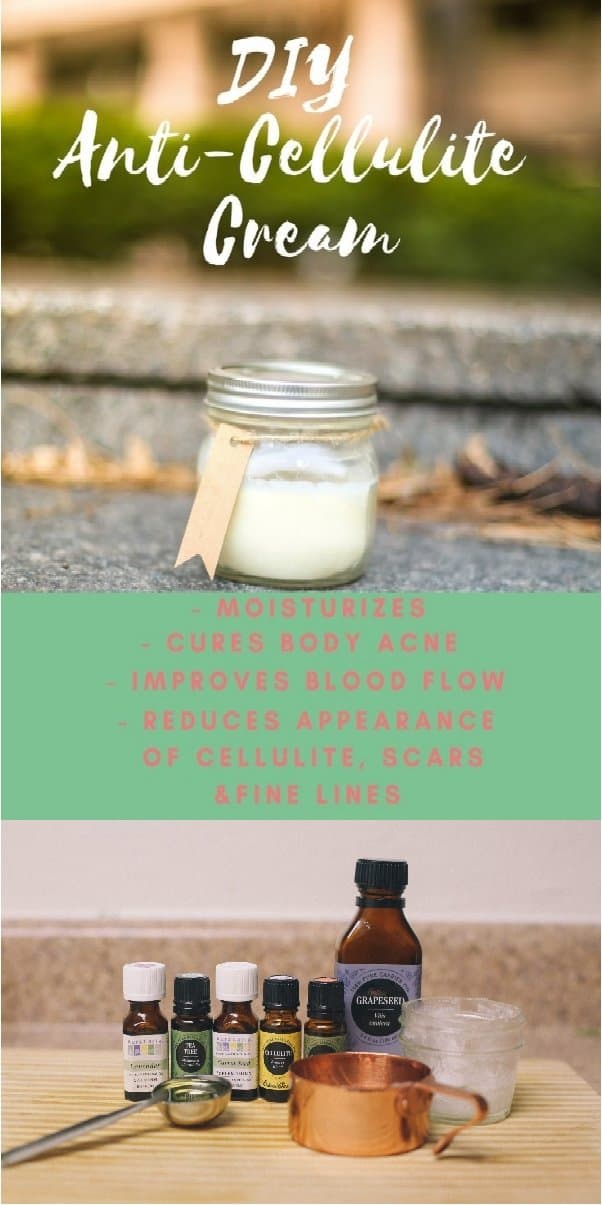 There are plenty of moisturizing body creams available, but here is an all natural one that will transform your skin.
With shea butter and eight essential oils, this body cream tightens the skin and aside from reducing cellulite, helps lightens scars and fine lines.
#13. Three Anti-Cellulite Natural Creams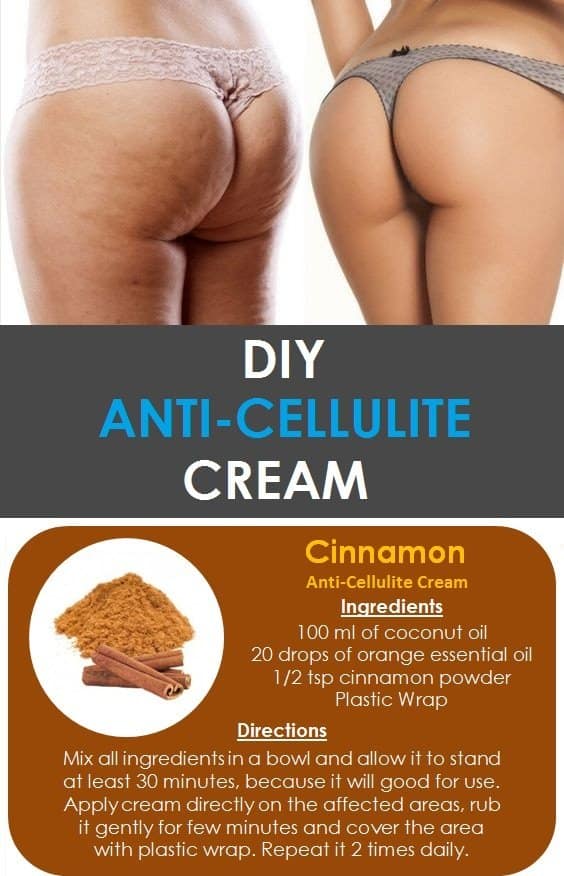 All of the anti-cellulite products in this list so far have been natural with ingredients you've probably heard of as being good for getting rid of cellulite and ones you can easily get.
The ingredients in these three creams might surprise you, but are as effective as any other homemade creams out there. Choose between avocado, cinnamon or camphor based cream and spice up your skin smoothing routine.
#14. Nutty Butt Butter Lotion Bars
And we're back to a coffee-based recipe, but this one is a bit more potent and with a twist.
Lotions usually soothe the skin, but this one gives you an added scrubbing power, since it's done with coffee infused oil as well as whole-bean coffee. This lotion works best when applied to the problem area after bathing. Also, it looks so good, you can even make it as a party favor or a gift for your friends.
#15. Anti-Cellulite Detox Baths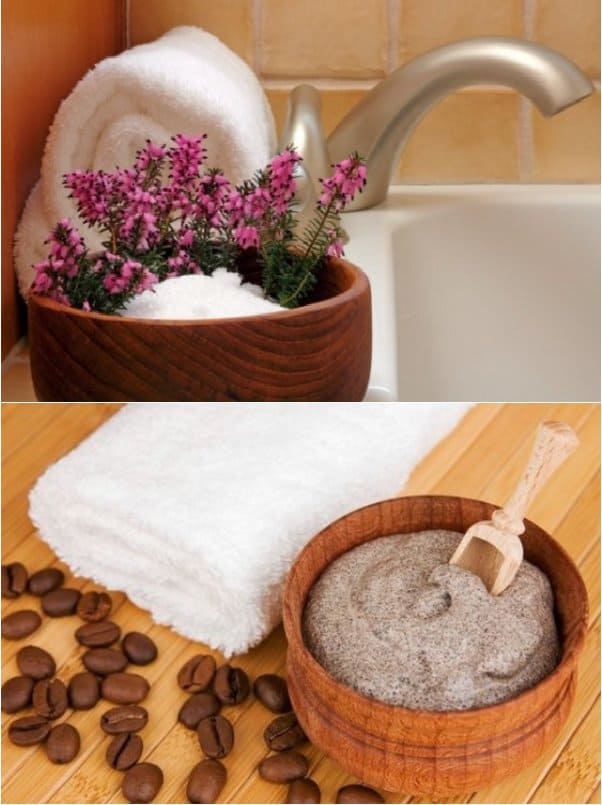 Massaging and scrubbing is a must if you want to rid yourself from cellulite. Unfortunately, not all of us have that much time or energy to massage the affected areas every day.
On those days when all you want is a bath before you go to sleep, make sure you prepare one of these baths. With lavender, coffee or apple cider vinegar, these baths will relax you while at the same time work on dissolving those unwanted layers of cellulite.