Before you pick up a hairstyle, or a beard style for men, or even a new pair of glasses, you need to identify the shape of your face.
But how to determine your face shape?
Well, easy, all you need is a measuring tape, pen, and a piece of paper.
What you need to understand is that a style that looks great on a person with an oval face, will not look good on someone with a square face shape.
Step by step measuring guide
Before you start measuring your face, get your hair out of the way.
If your hair is too long, put it up or tie it in the back.
Grab a flexible measuring tape, a pencil, and a paper, and start measuring.
Use a measuring tape like the one tailors use.
You can find one at most department stores.
It doesn't matter if the measurements are in inches or centimeters, as you only need to compare the measurements to each other.
Step 1
Start by positioning yourself in front of a mirror.
It is easy to measure your face this way, as you can see what you are doing.
You can either stand or sit in front of a mirror in a well-light room.
Face the mirror with your chin level.
Step 2
The first thing you need to measure is your forehead.
Measure across the widest part of the forehead, which is typically located midway between the eyebrows and upper hairline.
Measure the distance straight across from one side to the other, and then write the result.
Step 3
Measure across your cheekbones next.
Now, this can be tricky. You need to feel the most prominent part of your cheekbones with your fingers, which is usually located below the outer corner of each eye.
Once you find the spot, measure from one cheekbone to the other. Keep in mind that the bridge of the nose can push the tape measure and make the distance greater than it really is.
To make it as accurate as possible, hold the tape measure straight across in front of your face and eyeball where it lines up with each cheekbone.
Step 4
Next item on the list is the jaw.
Measure from each end of your jaw to the tip of your chin.
Place one end of the tape at the corner of your jaw, just below the ear, and bring the other end to the tip of the chin.
Repeat on the other side.
Add the results together, or just multiply the first measurement by 2.
Step 5
Now it is time to measure the length of your face.
To do this, take the tape and measure from the center point of the upper hairline, and down to the tip of your chin.
For those with a shaved head, estimate where your hairline would be.
Some people have a prominent nose, and that can throw off the measurement.
To avoid it, hold the tape straight up and down in front of your face and eyeball where it lines up with your hairline and chin.
Step 6
Now it is time to compare each measurement and learn how to determine face shape.
You need to compare which measurements are the greatest and which are the smallest.
Compare the proportions, and you will find out your face shape.
Understanding the measurements
There are six main face types.
Those are round, square, oblong, diamond, triangular, and oval.
To identify which one are you, here is a way to understand the measurements you took before:
Round face means your cheekbones and face length have a similar measurement. The measurements are larger than the forehead and jawline. The forehead and jawline also have a similar measurement, and the angle of the jaw is soft
Square face results in all measurements being fairly similar, and the angle of the jaw is sharp
Face length is largest in the oblong face. The cheekbones, jawline, and forehead are similar in size
If you have a triangular face shape, that means you have a large jawline, small cheekbones, and smallest forehead. Your face can be of any length
Those with diamond face shape have largest face length, and then, in descending order: cheekbones, forehead, and smallest jawline, with the chin pointed
Face length is larger than the width of cheekbones in an oval face, and the forehead is larger than the jawline. An oval face shape, the jawline has a rounded angle
Choosing the right hairstyle
Square Face Type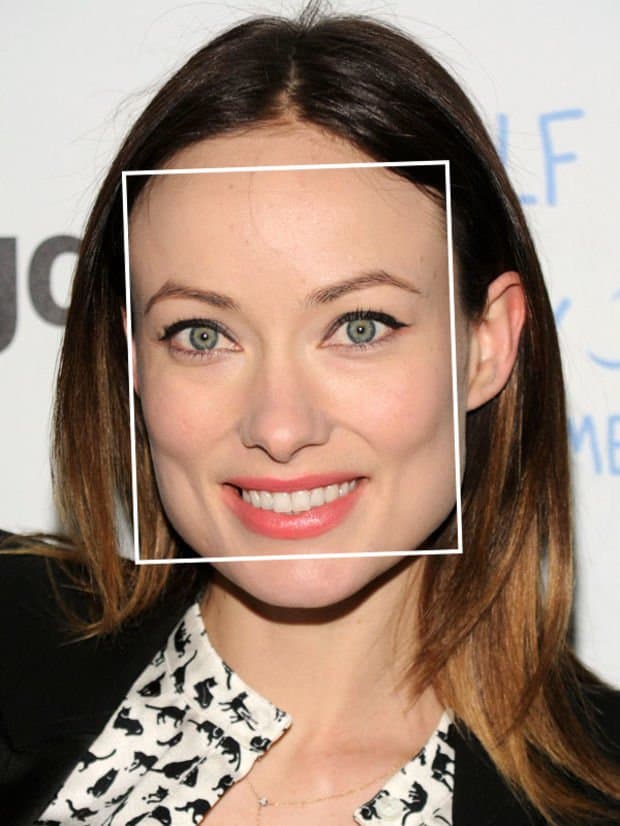 You want to play down your stronger jawline if this is the case.
Some of the best looks for your face type include:
Curls, choppy ends, and shag haircuts which will look gorgeous
Super short haircuts and short haircuts with edgy cuts are very flattering. But you have to have the personality to wear them with grace
Long layers that start at the jawline, and continue downward will also look beautiful on you
Long bobs are an excellent choice as they soften the jawline
In the same time, try to avoid one-length bob hairstyles and wide, blunt bangs.
These styles will further highlight your angular features.
Round face shape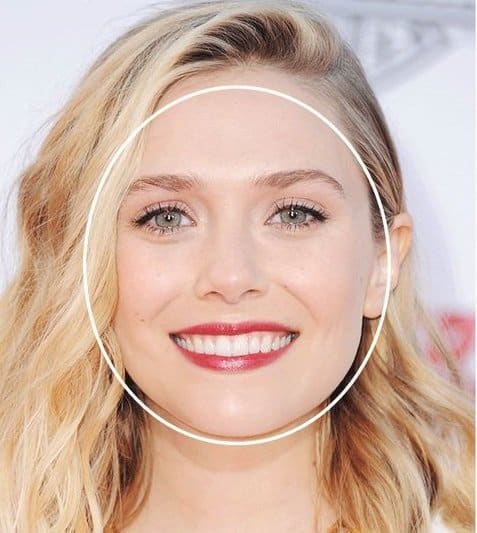 If you have a round face shape, the goal with your hairstyle is to make your face appear longer and leaner than it is.
And at the same time, less round.
You can do this by creating less volume around the face with the following hairstyles:
Bobs, especially cuts that fall just below the chin
Gentle, soft, and graduated layers typical for the shoulder-length hairstyle that makes your face slimmer and removes bulk and weight from the sides
Long bangs or side-swept bangs that project an appearance of extra length
Styles you want to avoid are the one-length and blunt cuts, such as the classic bob for those with short hair.
If your hair is longer, curly and short hair is not your best choice.
Consider growing your curls up to shoulder length. It is best to avoid short hairstyles, as they do not look good on you.
This especially applies to pixies and edgy short styles.
Oval face shape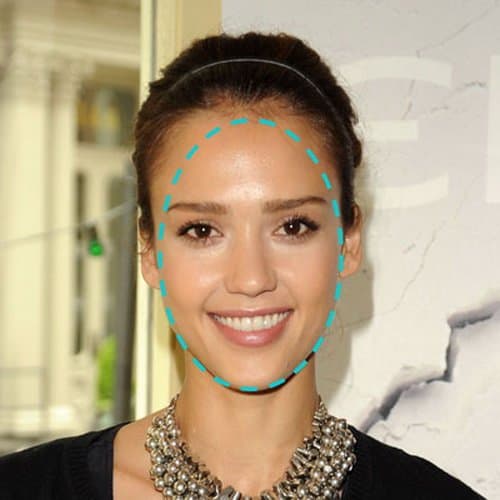 The good news for people with oval face shape is that they can pull almost any look.
Be it short or long, wavy or straight, they all look good on you.
What you need to consider is highlighting your best feature.
If you want to highlight great bones and gorgeous bone structure, go for an angular bob showing off your chin
If you want to highlight your eyes, go for side-swept bangs that draw attention to the eyes
And for those with long waves, try the long and beachy waves
The only thing you need to avoid is short layers that add height on top of your head.
Long (oblong)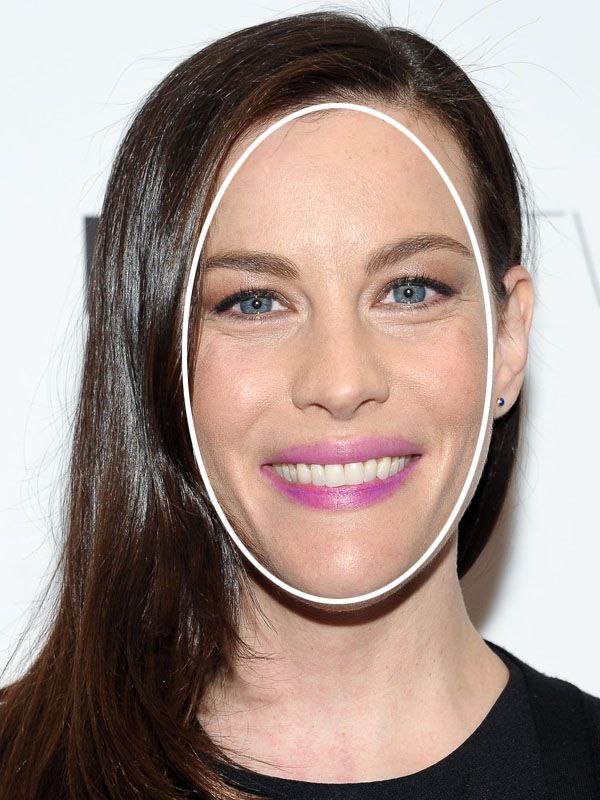 You need to make sure the hairstyle does not drag down the face and make it even longer.
What you want is to add width.
Bangs are your best friends as they can hide your long forehead
Bobs of any length are ideal, with chin-length being the best. They create an illusion of width
Curls and waves are always welcomed, as they also add width to your face
What you need to be careful is long hair, as it can draw down the face
Stay away from extremes