Women love to experiment with their hair color every now and then. We love to try new colors, and see how they look on us. It is mandatory to try a new color at least once per year.
And if you want to revamp your hair color in the comfort and convenience of your home, you can do that. Truth be told, it is possible to flawlessly transform your hair color at home. The only thing you need to learn is how to dye your hair at home the right way.
No matter what hair color you are choosing, there is one golden rule you always have to follow. And that is, follow the directions on the dye box.
Not following directions is the top reason women end up in the salon for hair coloring, and why they mess up their hair color.
How to prepare?
Before you even start with the hair coloring, you need to prepare your hair for the treatment. First thing on the list? Wash your hair 24 to 48 hours before coloring.
This will allow your natural oils to develop, which will allow the dye to bind to your hair in an easier way. When washing your hair as a preparation for a dye treatment, skip the conditioner.
This product will eliminate your hair's natural oils, and you want as much of them as possible. If your hair is dry, use conditioner every night for five minutes in a hot shower for one week before you plan to dye your hair.
Once you have your hair ready, pick a color that you really like. Nowadays, the biggest challenge is picking a color. Let's be honest, it is easy to get overwhelmed by the hundreds of shades and options you can choose from.
But it is best to stick with a hair dye that is no more than two shades darker or lighter than your natural hair. Try with a temporary or semi-permanent dye first. You can wash these with a shampoo.
Last, but not least, protect your home from dye stains. You do not want weird spots of cherry red all over your carpet, do you?
How to dye your hair all over?
When you completely want to change the color of your hair, follow these instructions.
Wash your 48 hours before you dye, and not again until the day you dye your hair. You want to keep the hair's natural oils and let them act as a barrier against irritation
Do a strand test by applying color on a small section, as this will help you work out timing. The finer your hair texture is, the faster it will lighten. That means you might need 5 or 10 minutes less than what the instructions on the box say
Read, re-read, and then follow the box instructions. The only exception is "do not apply color from roots to ends in one go"
This tip will help you get even color every time you are coloring your hair at come. Apply a dye a half-inch away from your scalp, and then work towards the ends. The heat from your head will make the color develop faster at the root. Halfway through the processing time, go back and cover your roots. Use a color brush to get more professional and precise look
How to add highlights at home?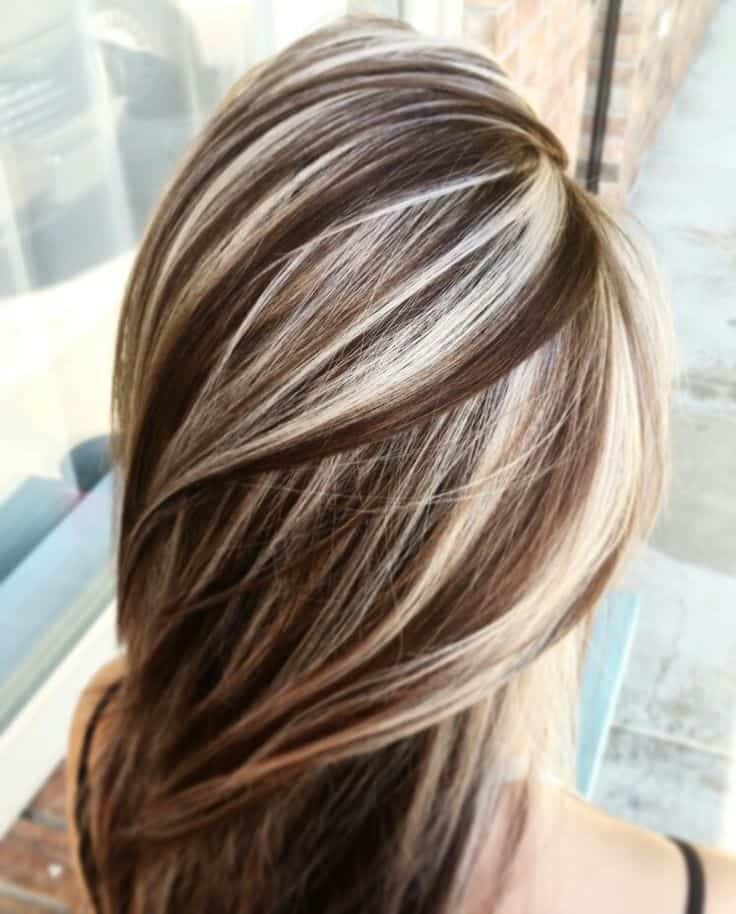 Some women do not want to get hair dye all over their head. They want just some highlights. So, if you are looking for that naturally sun-kissed look, choose a kit that is only one shade lighter than your base color.
Here are the step by step guidelines:
Once you do a strand test and read the instructions, blow-dry, style, and part hair as you normally would. This will help you see which pieces of your hair you want to highlight
Step 2 is where you can slightly ignore the instructions of the box. Instead of pulling out random strands, start at the front, and work back toward your crown. In the process, section out 10 quarter-inch-wide pieces a quarter of an inch apart. Do not space your pieces evenly, as the most natural-looking highlights are asymmetrical
Use a toothbrush to apply the solution from roots to ends. Prop each piece up away from your head to prevent color from bleeding
Let the dye sit for the amount the box suggests. Wash and finish with a gloss treatment to seal the color
How to get a blonde look?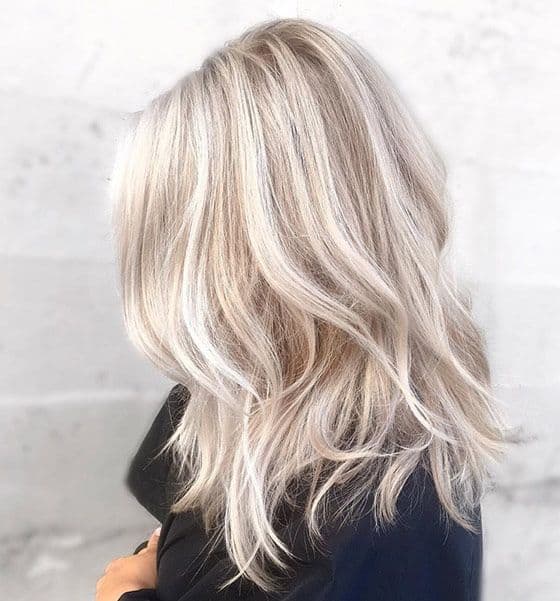 Before you start this risky journey, you need to understand one thing. Anything more than 1-2 shades lighter than your base color at home is a risky business.
In most cases, trying to become blonde, and you are a brunette, might end in a disaster if you are trying it at home. In other words, it is best to leave it up to professionals.
However, for those that are already blonde, and they want to get a little lighter color, there is no need to go to the salon. You can do it at home.
Before you do anything, follow the first three steps in all over color section. After that, start at the back of your head and work forward to apply the solution. Make sure to keep it an inch away from your roots, and then massage the color in so every strand is covered
Let the color sit for 20 to 30 minutes, but make sure to check progress every 5 minutes. Do not panic if you a tinge of red, your hair exposes in stages as it lightens
After approximately 30 minutes, apply the rest of the solution onto the roots, and wait for 10 to 30 more minutes, depending on how light you want to be
Rinse a strand above your ear, and gently pull on it to make sure it doesn't break. If it does, rinse your hair and follow up with a protein mask. If your hair still has a golden tint, leave the dye for 10 more minutes. If the color is what you want, rinse with warm water, and then apply shampoo and conditioner
What to do if you do not like the new color?
If your color is too dark, make sure to wash it immediately. For a too dark hair color, mix a tablespoon of baking soda and a clarifying shampoo and let it sit on your wet hair for five minutes. An alternative is to apply olive oil on damp hair, wrap it up in a shower cap, and place a hot towel over it. The heat of the towel will open up your cuticles and let dye molecules slip out
If your color is too light, the simple solution is to add more dye. When your hair is just a little too pale, chose the next shade darker than the one you started with. Leave the color for half the time of the instructions on the box
Sometimes, you color can turn green from dyeing, or be exposed to chlorine. Wash the tint out with a clarifying shampoo right away. If that doesn't work, rinse your hair with ketchup. It might sound strange, but red counteracts the green, and the acidity of the ketchup neutralizes the reaction
How to make sure your hair color lasts?
Nobody wants to color their hair every other week. The key here is to make sure your hair color lasts for a long time. The best way to ensure that is to use the right products, which in this case, include sulfate-free and color-preserving shampoo and conditioner.
Stick with alcohol-free stylers that will not dry your hair out.
Shampoo your hair less often, as water is your hair color's worst enemy. On the days you can, skip washing altogether. Use a deep conditioner once per week to keep your hair hydrated.
Last, but not least, protect your hair from UV rays. The sun can bleach your color. So, when you are outside, wear a hat to prevent your sun from damaging your hair. Or spritz your hair with a UV protectant.
Tips for dyeing your hair at home
Always perform the strand test when you are trying a new shade. Test your new color on a few trimmed hairs or hidden pieces first
Strip down when you are coloring your hair to avoid staining clothes. If that is too much for you, wear an old button-front shirt or robe
Protect your skin from dye by gliding a clear solid lip balm along your hairline
Prepare all your tools and have them next to you before you start applying new hair color
Invest in a good color brush
Apply highlights with a toothbrush, it is much better than a regular brush
Use two mirrors to color the back of your head. Hold up a handheld mirror when you are in front of the bathroom mirror to ensure that you do not miss spots in the back of your head
You can cover your hair with a disposable shower cap once all color is in, but before you wander around. This will keep the color dye from dripping and staining