Any hair that appears on a woman's face can be a pain in the butt to get rid of.
Women hate having facial hair, that much is clear.
While beards have become mainstream for men around the world, having facial hair as a woman is a no-no.
Women are expected to have clean and clear faces.
There are traditional methods for removing facial hair, and natural methods.
We will look at both, and leave you to decide which one works best for you.
When it comes to traditional methods, women can spend hundreds of dollars on waxing kits, facial hair removal creams, trimmers, safety razors, epilators, and many more, all in an attempt to remove facial hair.
But how to get rid of facial hair naturally?
That is another question.
The home remedies we suggest have been tried and tested, and they are surprisingly effective.
You can use them to get rid of a mustache, whiskers, and ingrown facial hair.
Traditional hair removal techniques
Shaving
When it comes to shaving, it is best that you do it after you shower.
Shaving is one of the common traditional techniques women use.
It is a myth that hair will come back thicker and more densely after shaving.
The follicle gets cut in half, so it might feel pricklier, but it is not thicker.
Shave while you are in the shower, or just afterward.
This will allow your skin to soften.
Apply a pre-shave oil, pick razor with two blades, as it is more targeted for sensitive areas, and go for it.
Just remember, do not make passes over the same area several times with your razor, as it can irritate your skin.
Tweezing
This method works differently than shaving.
Tweezers are designed to pluck or pull hair from the roots.
And it works on any facial hair. But tweezing is most common for shaping the eyebrows.
The results last longer than shaving, for up to three weeks.
Before you begin, wipe your face with a warm washcloth to soften your skin.
Isolate the hair you want to pluck, and pluck one hair at a time while holding the skin taut.
Always pluck in the direction of hair growth.
While it can cause initial discomfort, it is not painful.
Just make sure to disinfect your tweezers before and after plucking.
Epilation
This is another common option for removing facial hair.
You can use this technique to eliminate hair for up to four weeks, making it a better option for busy women.
Epilators work in a similar way as tweezing and shaving, with the sole difference being that epilators grab multiple hairs at the same time and remove them from the root.
In some cases, epilation results in hair growing back softer and finer, and strands become less noticeable.
Epilators come in different sizes, making them ideal for removing hair on all parts of your body.
While there is no need for preparing your face for epilation, it is nice to exfoliate a couple of days before to soften your skin and reduce the risk of ingrown hair and irritation.
When you work with an epilator, always hold it at 90-degree angle, hold your skin taut, and move the epilator in the direction of hair growth.
At-home waxing
Waxing is one of the most effective ways of removing facial hair.
You can get wax strips that you warm between your hands before applying or wax that is melted in a warmer and then applied to the area. It is up to you to choose.
Wash your hands before waxing.
Clean and exfoliate your face, and apply the wax while holding your skin taut.
Firmly remove the strip in the direction of hair growth.
Remove any leftover wax with baby oil, and then moisturize your skin.
Home remedies for hair removal
Papaya and turmeric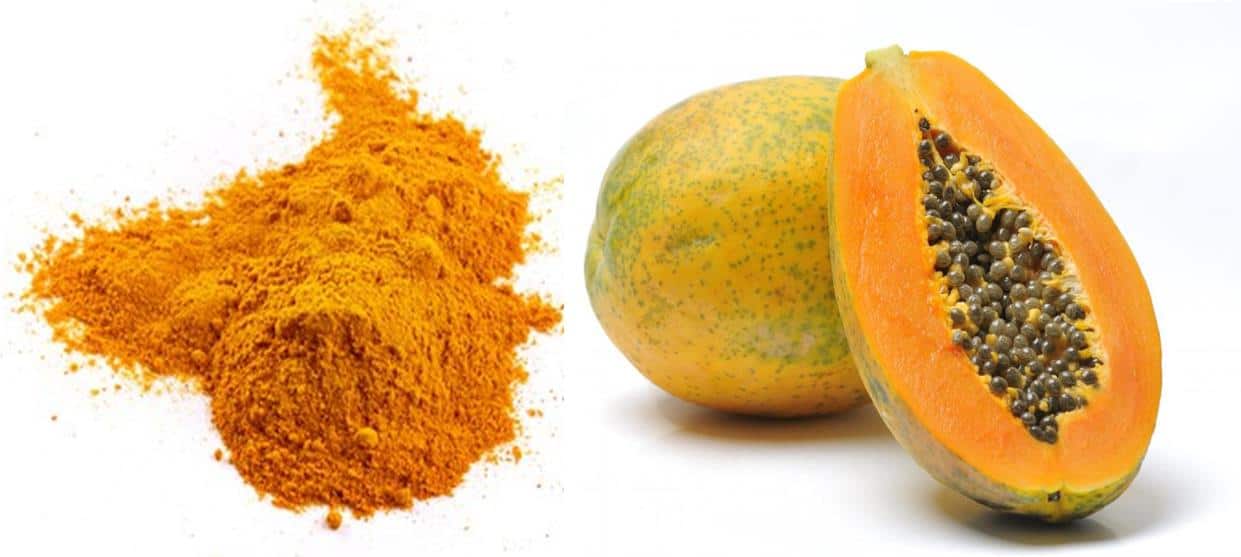 Papaya is a fruit that contains enzymes that break down the hair follicles and prevent them from re-growing more hairs.
Applying papaya will inhibit hair growth, making it easier for you to keep facial hair under control.
Turmeric makes the solution more effective.
How to do it?
Scoop out a few chunks of raw papaya flesh, and then add in half a teaspoon of turmeric powder. Use a fork to mash and mix the ingredients
With your fingers, apply the paste to the parts of your face with hair, and then massage gently
Let the paste stay for 15 minutes, and then wash off with warm water. Repeat the process once per two weeks, and you will notice how facial hair disappears on its own
Homemade wax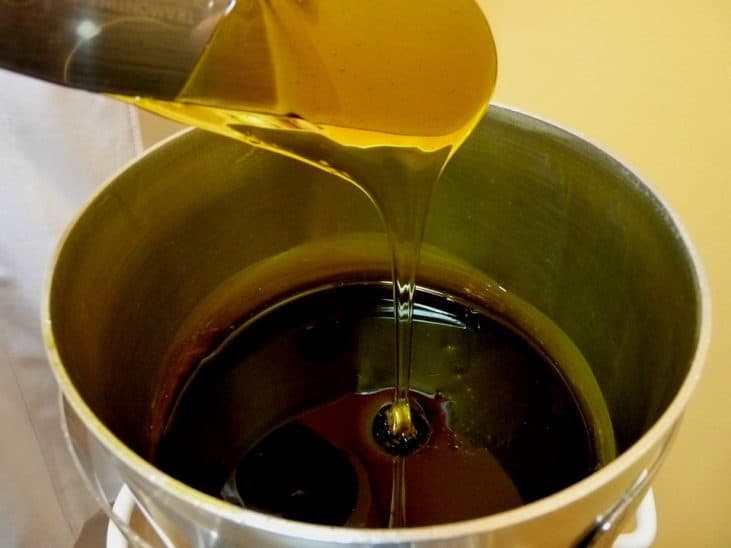 Yes, you can make homemade wax.
You do not need to buy one from the store.
And the homemade wax is safer, gentler, and healthier for your skin.
How to do it?
Pour two tablespoons of sugar into a bowl or container. Make sure the container is microwave safe. Add in a tablespoon of honey, and a tablespoon of water
Place into the microwave for 30 seconds
Use a spatula or wax applicator to stir the wax, and then apply to the parts of your face where you want to remove hair
Place a strip of cloth over the wax, let it cool for a couple of seconds, and then pull
Sugaring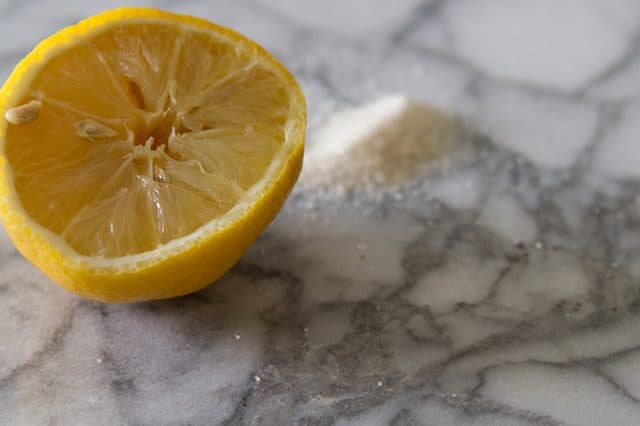 This ancient method definitely works.
It is similar to waxing but less painful and less irritating for your skin.
Definitely worth a try if you have sensitive skin that is prone to redness.
How to do it?
Place ¼ cup of water in a saucepan, and put it on the stove
Once the water is hot, add ¼ of lemon juice, and 2 cups of sugar
Continue to mix until the mixture begins to bubble, lower the heat, and then let it simmer
Once the mixture turns an amber color, turn off the heat, remove the pot, and let it cool slightly
Apply baby powder or cornstarch on your skin to prevent the mixture from sticking to your skin and reduce irritation
Apply the paste to your face, going in the opposite direction of the hair. Place a cotton strip over the paste, let it sit for a few minutes. Once the paste has hardened, rip it off by pulling in the direction of your hair.
Molasses wax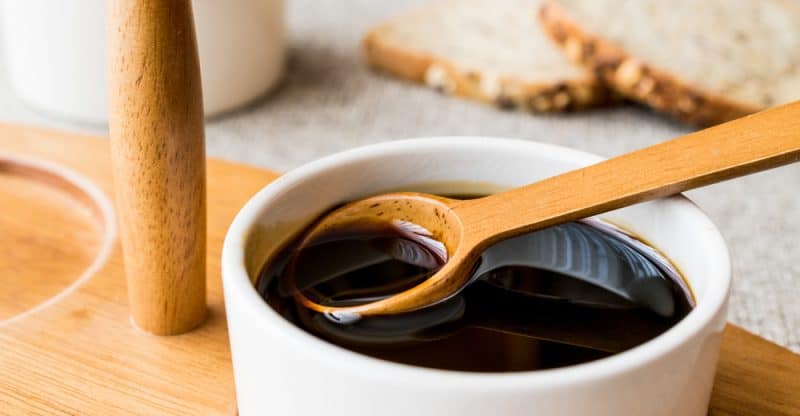 When you do not have honey at your arm's reach, you can try molasses.
This will help you make your homemade wax.
You can even use dark corn syrup.
Quick and easy to make.
How to do it?
Pour one cup of sugar into a bowl or container that is microwave safe. Pour in enough molasses or dark corn syrup to cover the sugar. Stir, and let it sit for a few minutes
Place the bowl in the microwave for 3 minutes, until the sugar is fully dissolved
Let the mixture cool slightly, and then add in the juice of half a lemon. Stir well, and let it cool down
Apply to your face, but be careful, it should not be so hot that it burns your skin. Best use is lukewarm
Apply to the areas where you want to remove hair, and then press a waxing strip over it. Pull to remove hair
Egg white mask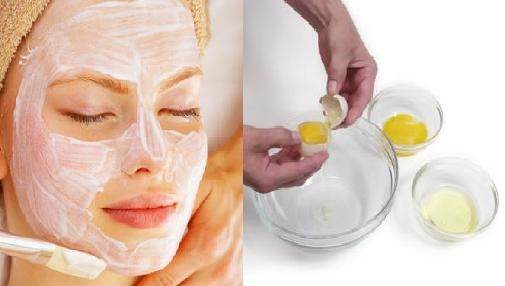 Egg whites are sticky when they dry.
This mask will nourish your skin thanks to the protein content, and help you pluck hairs with the efficiency of a wax.
How to do it?
Drop white of 1 egg into a bowl, and then whisk it. Add in 1 tablespoon of table sugar, and ½ tablespoon of cornstarch. Beat the mixture until you get a smooth paste
Apply to your face, let it stay for a few minutes to dry. The paste should harden into a thick mask
Rip off the mask, just be careful not to hurt your skin in the process