The long, hot, sweaty days of summer can really do a number on your skin. On top of that, your skin goes through another change when the weather turns brisk and fall is around the corner.  With all this change shocking your skin, it's important to update your skincare routine to accommodate the weather. If you're not sure how to switch up your routine, here are nine expert tips to help you take care of your skin during the seasonal transition:
Wear sunscreen, and reapply it.
You should wear long-lasting sunscreen year-round, but it's especially important during the summer when your sun exposure increases greatly. Sun exposure won't just lead to a temporary sunburn. It's also one of the most important factors that contribute to signs of aging. Choose at least an SPF 30 that offers broad spectrum protection and apply it to all of your exposed skin — not just your face and neck but also your arms, hands, legs and anything else. Reapply every two hours and after getting out of the water. Don't forget to apply an SPF balm to your lips as well. They can burn just like the skin on your face. And even when summer starts to turn into fall, keep up your sunscreen routine.
Stay out of the sun when possible.
Wearing sunscreen is a great way to guard against sun exposure, but it's not the only thing you should rely on. Indeed, you should stay out of the sun whenever possible, especially from 10 a.m. to 4 p.m. when the rays are the strongest. Bring umbrellas, canopies or other devices that will create shade when visiting the park or beach. If you can't stay out of the sun, protect yourself with SPF clothing, a wide-brimmed hat and large sunglasses with a UV-400 protection rating. Remember that sunscreen should be your last line of defense, not your first!
Switch to lightweight skincare products.
In general, summer is the time to switch to lightweight skincare products. This means gel cleansers instead of cream cleansers and water creams instead of heavy lotions. You might also want to switch out your serums for more watery oils — or eliminate excess steps altogether. Summer is also a good time to prioritize multitasking skincare products so that you can apply as few layers as possible. Just keep in mind that when summer starts transitioning into fall, it might be best to start adding moisture to your skin, as the cooler weather can dry it out.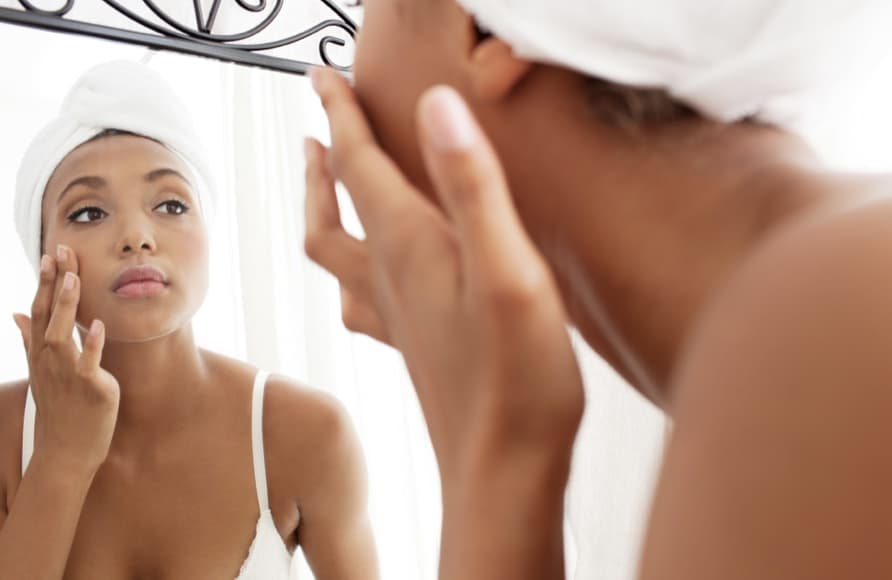 Wash your face well.
With all that sweat and sunscreen, it's important to fully cleanse your face, especially at night. We recommend starting off with an oil cleanser or cleansing balm to remove that sunscreen and then following it up with a refreshing gel or foaming facial cleanser to remove any lasting traces of makeup, dirt and debris. Be careful not to over-cleanse your face, however. You don't need to wash it more than twice per day, max. If you have dry skin, then you might only need to rinse it in the morning and do your cleanse at night.
Keep exfoliating, but don't go overboard.
Using a face exfoliator skin polish is key to managing oil production and keeping your pores clear during the summer. While it's true that you may be able to moderately increase your exfoliation frequency — for instance, going from once a week to twice a week — you don't need to be exfoliating every day. Indeed, over-exfoliating can destroy your skin barrier, causing your skin to flake and peel and making you much more vulnerable to sunburn. Use an exfoliating skin polish in moderation and you'll get that summer-to-fall glow you crave without going overboard.
Don't forget your moisturizer.
It's tempting to skip moisturizer altogether during the hot summer months, but this can actually lead to moisture loss and cause your skin to produce even more oil to compensate. If your skin gets really oily, then go for a super lightweight moisturizer that will soak right into your skin. If you want to eliminate a layer, look for a moisturizer that includes an SPF of at least 30 so that you don't have to worry about applying a separate product. This is especially important during the transitional period between seasons.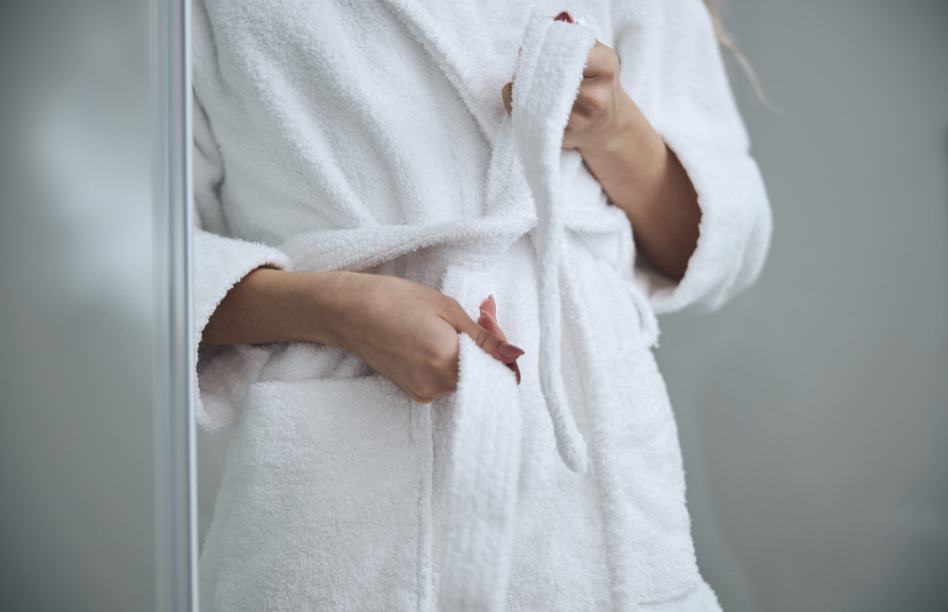 Cut your shower time short.
We know that cool showers feel amazing on hot days, but, unfortunately, that water is pretty drying for your skin. You should keep your showers or baths to five minutes a day or less, especially if you shower twice a day instead of just once. If you notice your skin getting dry anyway, you may need to follow up your shower with a lightweight glycolic acid body lotion to prevent your skin from losing moisture while you sleep.
Scale back on your makeup routine.
If you put a lot of makeup on your face, you're just going to sweat it all off anyway, so the summer is the perfect time to scale back on your makeup routine. Eliminate excess products and choose makeup that can multitask, such as a foundation that also acts as a concealer. Keep your layers light and don't apply too much product. When you're happy with your makeup, use setting powder and/or spray to keep in place for as long as possible. If you want to take an extra step and cut back on makeup even more, consider wearing a mineral tinted SPF that will protect your skin from the sun's rays while also giving you a natural glow.
Tan your skin the safe way.
If you're dedicated to keeping that bronze summer glow even into early fall, there's a way to do it without permanently damaging your skin. Skip sunning outside and tanning beds, both of which expose you to harmful UV rays. Instead, opt for a sunless tanning product such as a lotion, mousse or gel. While self-tanning products might conjure up images of orange streaks, the latest products on the market result in an even brown tan that totally looks real, with no need to visit a spray tan salon. It may take a little trial and error before you master the application, but before you know it, you'll be achieving a perfect tan within hours.
Taking care of your skin during the hotter months might require some changes, but it's so worth it to get that summer glow, and have it last into early fall. What are your other strategies for taking care of your skin when the seasons change? Share your best advice with us in the comments below!