Have you walked down the street, meet some friends, and you just couldn't seem to be able to take your eyes off their hair?
You are not alone. It happens to most people. And at that point, you think to yourself, is there a product that can help my hair grow so shiny and voluminous?
Well, what if there was a magic product that works for all hair types?
And apparently, there is. The name of the product is wild growth hair oil.
In the past couple of years, the so-called magic oil is taking over the world.
You can find a number of good reviews, people praising the oil as a "life-savior".
In a glance, the hair product blends olive, coconut oil, and jojoba oil with a couple of minerals and vitamins that boost hair growth.
Once you know how wild hair oil works, the only remaining question is how to use the oil.
If you've been searching for a product and a way to promote your hair growth, this might just be it.
What is wild growth hair oil?
As mentioned previously, the wild growth oil is a hair treatment designed to help you grow your hair faster.
The all-natural conditioner provides deep nutrition and stimulates your follicles.
The main ingredients are the three main oils: jojoba, olive, and coconut oil.
From there, you have minerals like iron, calcium, magnesium, and phosphorus. As for vitamins, you get vitamin A, D, and E.
The oil is designed as a conditioner, or primarily for use after you wash your hair.
You need to work the oil in quarters, 20 drops at a time. Finish off the treatment with a light application to your scalp.
If you find the results too oily, you need and can reduce the amount of oil used.
How to use wild growth hair oil?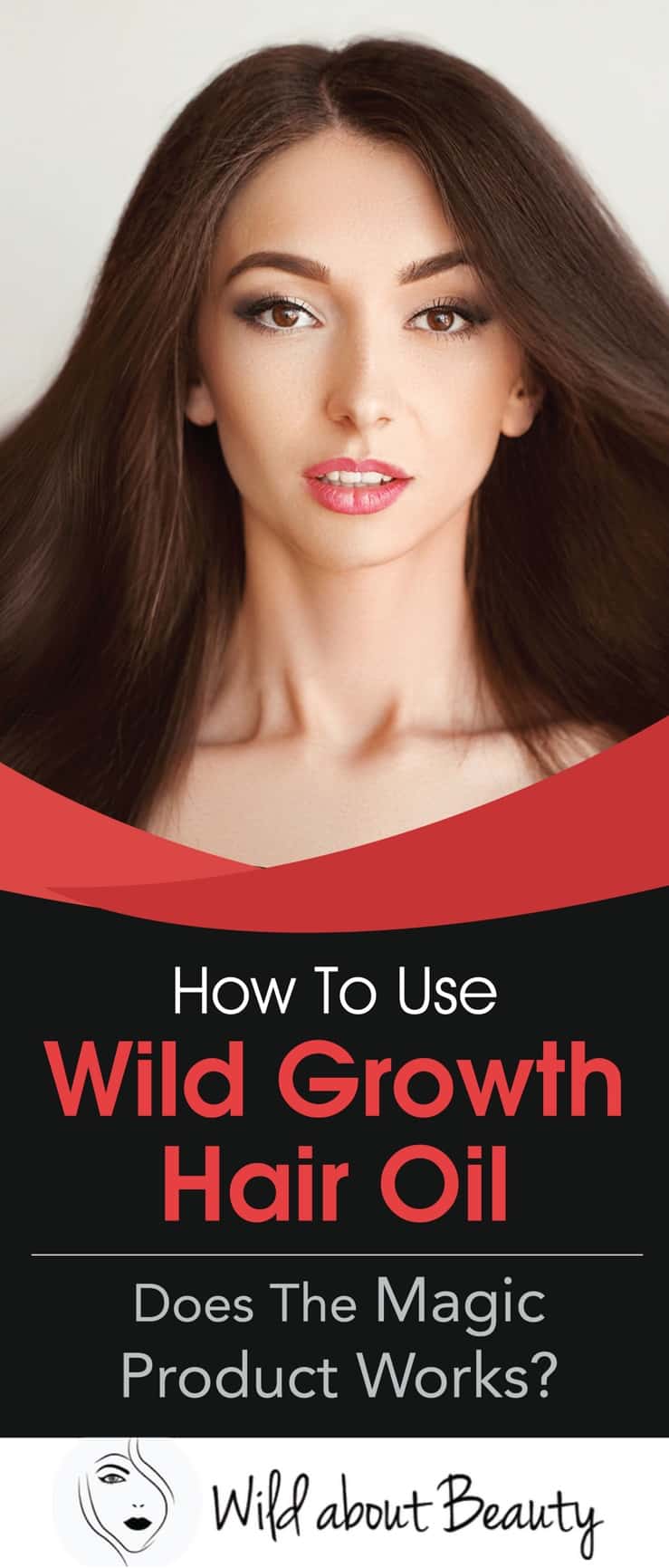 Let's discuss a step by step guide how you can use the oil. We will also go into different hair categories.
Just a few drops will be enough to get that long, full, and healthy hair you always wanted.
Step 1
Use a comb and part your hair into four sections.
Shake the oil well before usage.
Apply between 5 and 30 drops of it in the palm of your hands, and spread evenly through the wet hair and on the scalp.
If you have hair shorter than 4 inches, apply just 10 drops.
If your hair is fine and oily, apply 15 drops directly to your scalp.
For those with coarse and dry hair longer than 4 inches, apply 20 drops to each parted hair section.
Step 2
Let the ingredients soak for 3 to 5 minutes.
Brush, comb, braid, press, blow-dry, or let your hair sit under a dryer.
It is all up to you. Style as desired afterward.
Step 3
Let's discuss different hair types here.
If you have predominantly African hair quality, divide and then apply 20 drops of the wild growth hair oil to each quartered section.
Gently brush and comb through your or detangle and then braid the oiled hair.
Once braided, you can sparingly apply along the scalp parts directly from the pointed bottle sprout.
After that, you can choose to leave in the braids as a protective style, unbraid and brush or comb through, braid and then blow dry at medium temperature, or proceed to press for a compact and super straight look.
For those with predominantly non-African hair quality, you can choose two options.
The first one is to apply between 5 and 20 drops of the hair oil from the tips of your fingers through the whole towel dried/damp hair and scalp, and proceed to brush or comb through every section for 3-5 minutes until your hair is dry.
Another option is to apply between 5 and 20 drops, and then use any heating method to dry your hair, say blow drying.
Remember that you need to follow instructions that come with the product labels.
Pay close attention to the different uses dictated by hair quality types.
For the first month, follow the following schedule:
Week 1 – Apply gently on the entire hair only once
Week 2 – Apply gently on your entire hair two times
Week 3 – Apply the oil on your hair three times
Week 4 – From here on out, you can see how your hair reacts to the product, and you can closely monitor the results. Adjust the frequency and quantity of the oil in a way you see suitable. Make sure to maintain a continuous coating of moisture
How long does it take to work?
What we can say with certainty is that there is no set timetable.
Some people experience results sooner, others experience them later.
There is no definite time within which you should expect results.
There are many factors that play a role in it, including hair type and genetics.
These two factors determine how fast your body reacts to the stimulus.
Some people see results within a matter of weeks. Others, do not see a significant change for months.
Just make sure you are consistent in your application, and the results will come.
Important notes
All of us have different hair qualities and textures, and they determine the different uses for the oil. There are different uses for different hair qualities as we already discussed. The texture of your hair dictates the amount you need to use, and it is less for finer or thinner hair
The wild growth oil is best used in combination with the wild growth light oil moisture, which creates a complete hair growth treatment for maximum effect. The moisturizer comes in handy when your hair becomes sticky or heavy from the hair oil
Because the product contains chemicals as well, you do not want to use huge amounts of it on the first go. Use it sparingly and check the results after use. With your fingers, feel your scalp, and if it is dry, you can add a little more amount
When you use flat-ironing, curl-ironing, or blow drying methods after the oil, add more of the oil, as the heat may come in the way of the hair oil
Are there any side effects?
The oil is made from all natural products, and therefore, it is considered relatively safe.
However, there are always cases of negative side effects.
No product is 100% safe.
Other factors play a role, such as genetics and hair qualities.
The good news is that the side effects are few.
Some of the common side effects include:
Skin rashes
Scalp irritation
Hair breakage when applied without first moisturizing
If you notice any of the side effects, stop using the oil immediately.
Is it worth the hype?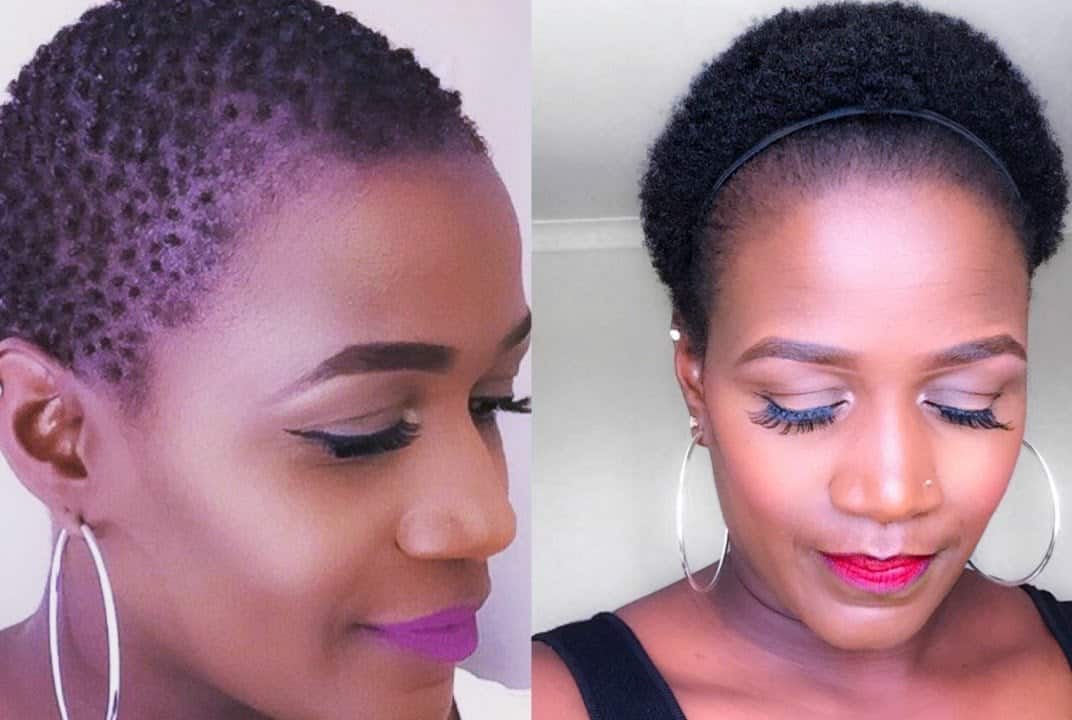 After everything is said and done, the only question remaining is it worth it?
Well, now that you know how to use wild growth hair oil, you can get the product and test it on yourself.
When properly used, and with a lot of patience, results are there.
However, we must stress that you need to take other measures to ensure hair growth, such as following a healthy diet, protective styling, and whatever else works.
As we can see, this product has a lot of positive reviews and some negative.
But given the product is priced very inexpensively, and it is genuinely natural, even those who do not see great hair growth results, report excellent conditioning.
In other words, it is worth to give it a go.
Pearl M. Kasirye is a writer at La Dolce Studio, editor, and researcher who spends most of her time reading. When she isn't reading or working, she can be found sitting on her balcony writing her own novels or traveling.