Born Karly Marina Loaiza in 1994, Kali Uchis is an American singer and songwriter. Her career started in 2012 when she released her debut mixtape, Drunken Babble. Her debut album came out six years later, in 2018, titled Isolation. It was released to widespread acclaim.
Kali Uchis is part of a generation like Nicki Minaj, Cardi B, and similar rappers. She is famous for her bold makeup and extravagant outfits.
The only difference, she is also a Spanish artist, releasing her first Spanish language project in 2020. Titled Sin Miedo (del Amor y Otros Demonios), the album spawned the single Telepatia, her first solo charting hit on the US Billboard Hot 100.
Karly Marina Loaiza has also won a Grammy Award for Best Dance Recording for the feature on the single 10% by Kaytranada.
Have you seen any Kali Uchis no makeup photos? Let's see.
Career Journey
Nowadays, Kali Uchis is a successful and award-winning artist. But how did she go from living out of a car to pop stardom? The young celebrity went from sleeping rough in the back of her car to working with Gorillaz and Snoop Dogg. She is a Colombian-American star, and this is her story.
At the age of 17, she was thrown out of her parents' house for breaking her curfew. For several months, she lived out of her car, staying with friends when she could and working in a grocery store to survive.
Just two years earlier, she started her rebellious streak, causing problems by skipping class to spend time making experimental short films and working on her music.
She was born in July 1994 in Alexandria, Virginia. Her father moved from Pereira, Colombia, to the United States. There, he met her mother during the late 1980s. Her father moved back to Colombia when Loaiza was in high school to take care of his mother, and she stayed there during the summer.
During her high school years, Kali Uchis learned to play piano and saxophone and even participated in a jazz band.
When her parents kicked her out of the house, she wrote poetry, songs, and music while living in her car. Initially, she did not intend to sing. She was more interested in directing films than being in the spotlight. Fun fact: her father gave her the nickname Kali Uchis.
Shortly after graduation, she released her debut mixtape, Drunken Babble. Described as genre-defying, the mixtape was noted from influences from reggae, doo-wop, and R&B. Two years later, in 2014, she collaborated with Snoop Dogg on his song On Edge for the mixtape, That's My Work 3.
In April 2017, she got her big break, appearing on the fifth studio album of Gorillaz. The album included songs that featured Ulchis, namely the song She's My Collar, as well as the bonus track, Ticker Tape.
In October 2017, she earned a nomination for the Latin Grammy Award for Record of the Year with El Ratico.
The next year, she supported Lana Del Rey on some North American arena dates during her world tour. In 2018, she also released her debut studio album, Isolation.
From that moment on, her trajectory is up and nothing else.
Kali's Step To Being Beautiful
Kali Uchis is one of the most beautiful young artists in Hollywood. How does she keep up her beautiful face and body? Well, she recently shared her guide to a glowing goddess.
You can hardly find Kali Uchis no makeup photos. The young star feels like she has to wear makeup every day.
She says, "I always feel like the first step to beauty is definitely feeling beautiful".
Her beauty routine begins with two sheet masks, the first Hello Kitty-themed, and the second heart-stamped. She glides over a circulation-boosting jade roller and then tops it with a pair of serums and gel-textured cream.
Kali explains, "I started becoming obsessed with trying different types of skin care when I got cystic acne. This is just gonna lock in everything that we did and make the ultimate barrier between our face and the makeup".
She then creates a custom "concoction" with three shades of full-coverage foundation and glittering bronze highlighter.
For her makeup look, Uchis says, "This is literally art. It's okay if you cover your eyebrows a little bit because we are going to draw those hoes on anyway".
She continues with a setting powder, applying it in an upside-down triangle shape and around her mouth.
Always Wearing Makeup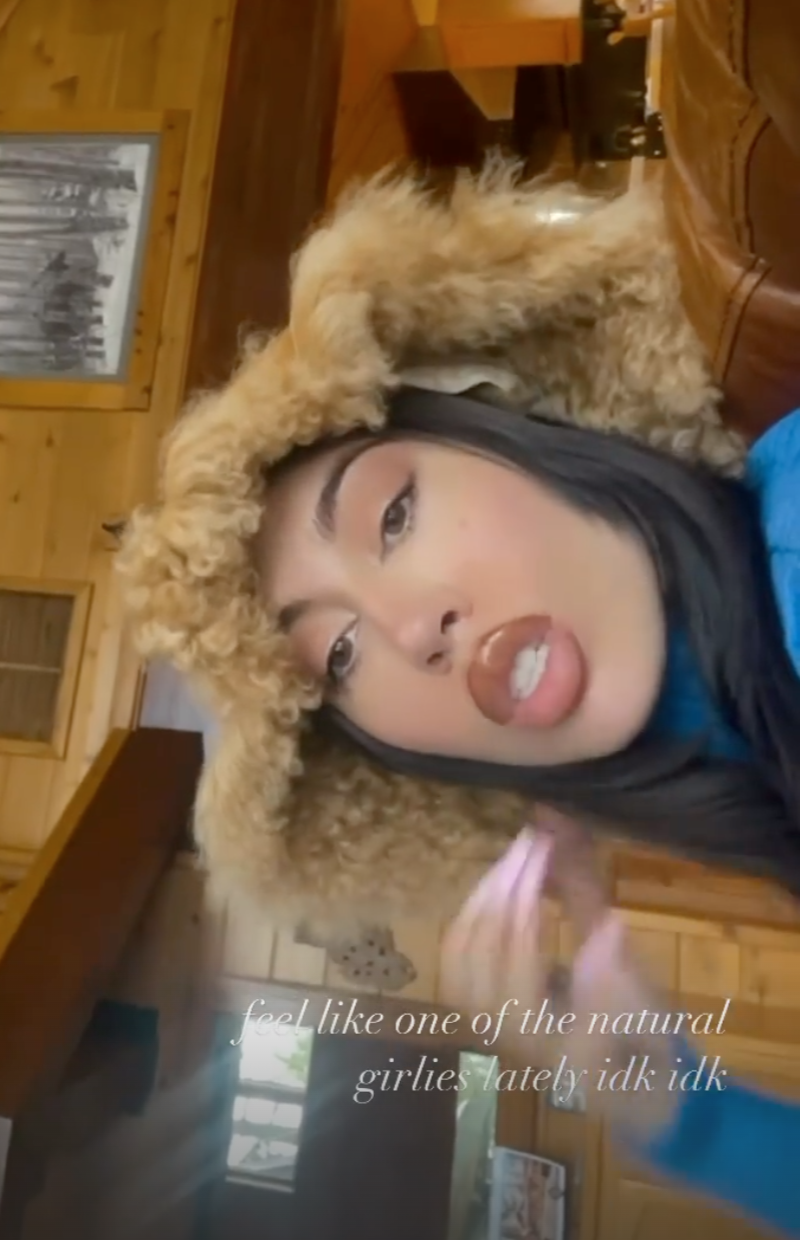 Recently, Kali Uchis posted a photo on her social media account, saying "I am not wearing makeup". But the photo became a viral sensation because she was actually wearing makeup on it.
It spawned a Reddit discussion with fans and people talking about her constant need for makeup.
Kali Uchis No Makeup Pictures
As we said before, there are not many Kali Uchis no-makeup photos. The young woman is obsessed with makeup. We managed to find a few, so let's check them out.
Sending Love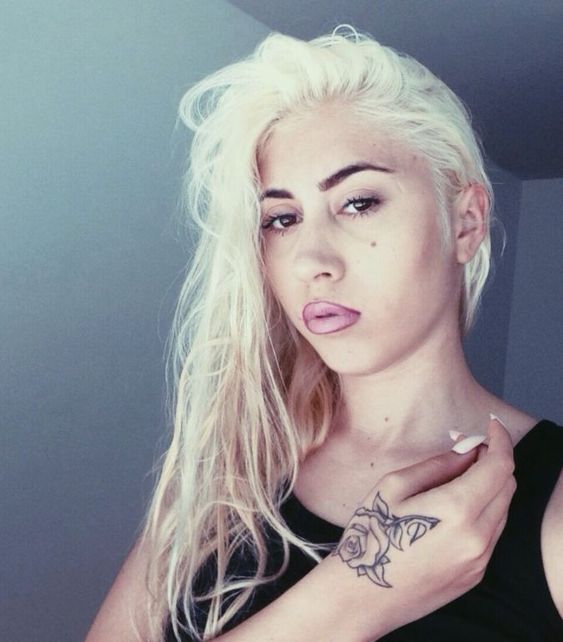 As you can see, this is a bit old photo of the American and Colombian singer. It is a rarity to catch her without any makeup on.
Waking Up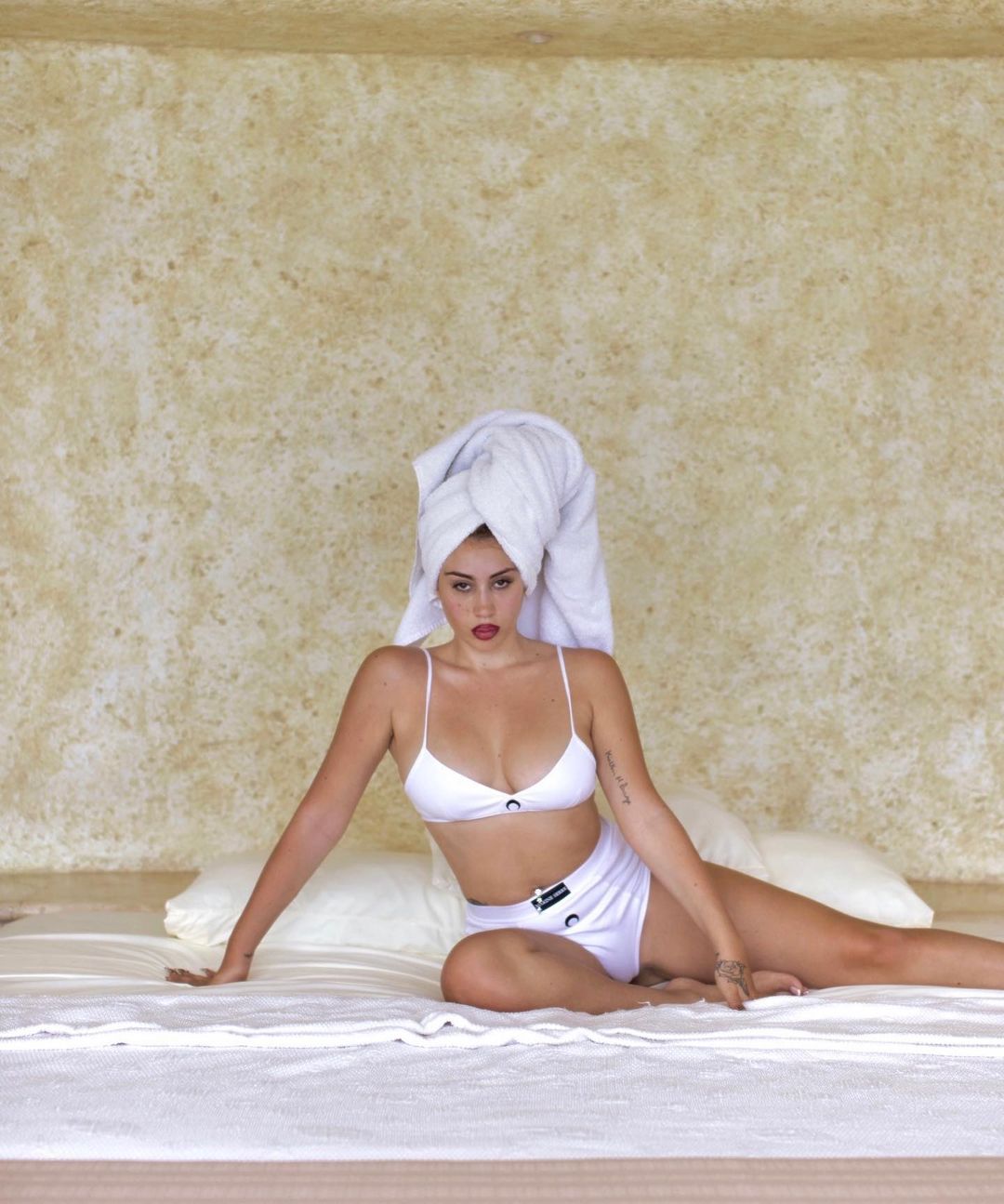 Is this how you wake up? With minimal makeup? Well, this is how Kali wakes up. The award-winning singer is always trying to look her best. Or maybe she applied makeup for her photo.
Always Wearing Makeup
How many people do you know that have makeup on even when they are showering? Well, Kali Uchis is one of those people. Waterproof makeup and you can do anything you like.