It can be like looking for a needle in a haystack when you're choosing the best products for your lash extension treatments. There are so many different types of eyelash extensions on the market, all with different pros and cons.
Lash tech professionals, BELO Lash have created this guide to answer common questions among lash techs and clients: What are the differences between the various extension styles? And how can you be certain that you're selecting the best option for your treatments and your lash business?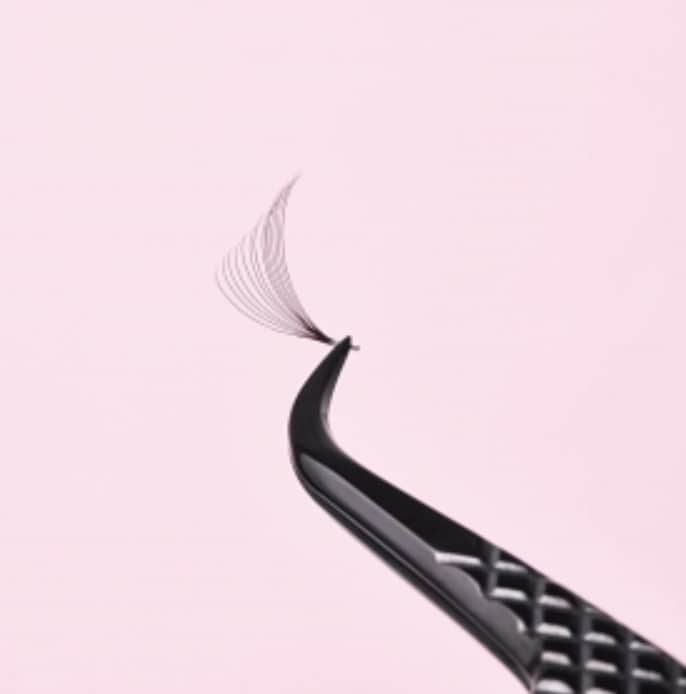 Eyelash fans are used in volume lash treatments, where more than one lash is attached to each of the client's natural lashes. These eyelash fans can either be handmade, premade or promade and be anywhere between 2D-18D in volume.
Handmade Fans
Handmade fans are the most commonly used lash fan in the eyelash extension industry. As all lash technicians know, the fan is created using individual lashes which you position into a fan by hand. Handmade fans are favourable as you can control the volume of the lashes depending on your client's preferences. To secure the lashes, dip the base of the lash fan in lash glue, then place the fan to the natural lash. Handmade fans may be fashioned from the volume lashes of your choice, whether you prefer a  Velvet, Velour, or Blended finish to your lashes. Handmades are a tried-and-true method of creating gorgeous volume fans for your Russian lashes clients.
The only issue is that handmade fans are difficult to make – particularly if you're pressed for time.
Premade Fans
Premade lash fans are volume fans that have been machine-made for Russian volume lash extension treatments. These fans are not to be confused with cluster lashes, which are completely inappropriate for semi-permanent lash applications. Premade lashes might save experts a lot of time when it comes to lashing, but the final effect can reveal a lack of skill.
Premade fans are individual lashes that have been glued together to make volume fans for rapid lash applications. Though this may seem to be a great alternative for lash artists who are short on time, premades have a uniform look and lack the creative flare that many clients want from their eyelash extensions. With premades, creating wispy, fluffy lash sets may be challenging since the individual lash fibres are relatively uniform and lack a personalised feel.
Lash industry experts and professional trainers, BELO Lash prefer to use promade fans as they save the same amount of time as readymade fans but provide a luxury, one-of-a-kind look that machine-made lash fans just cannot replicate.
Promade Fans
With promade lashes, you can have your cake AND eat it. They're both handcrafted and premade!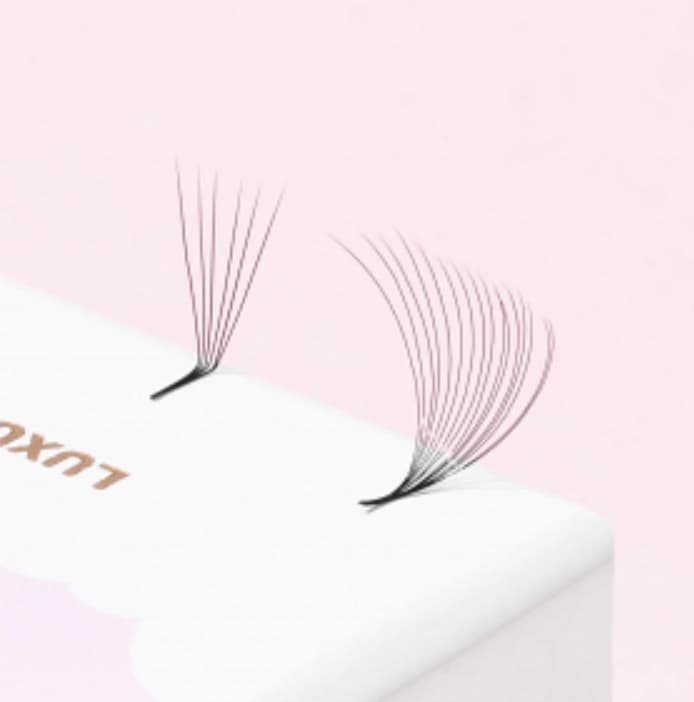 Promade fans are gorgeous, handcrafted, one-of-a-kind volume fans that are ready to use in your eyelash extension treatments. Yes, promade fans are technically 'pre-made,' but the key distinction is that promade fans are handmade, where premade lashes are machine-made. Promade fans are handcrafted to resemble handmade fans, and each one is just as unique as you are!
Lash artists have long battled to find a way of making their treatments more economical. Many are debating whether or not to use premade fans or promades in their treatments as a result of this. Promade fans are not only superior to premade fans, but they may also help you develop your lash business and your eyelash extension services so it's no surprise that lash experts, BELO Lash are 100% team promade!
Read the full blog to find out in more detail about the differences between premade and promade fans.