Lisa Rinna has become an emblematic figure in entertainment, renowned not just for her roles in "Days of Our Lives" and "Melrose Place," but also for her unmistakable and enduring hairdo. For over twenty years, her distinctive look has turned heads, inspiring countless fans to embrace their own versions of her playful and tousled style.
We're embracing the evolving beauty landscape by taking a cue from Rinna's dynamic approach to hair. She isn't one to shy away from change, regularly integrating fresh highlights, experimenting with the length, and alternating her hair color while maintaining her classic look. This adaptability sets Rinna apart as a style icon and serves as inspiration for anyone looking to refresh their look with a touch of Rinna's signature sass.
Lissa Rinna On Her Hair
Lisa Rinna, known for her roles on "Days of Our Lives" and "Melrose Place," as well as her presence on "The Real Housewives of Beverly Hills" (RHOBH), has become synonymous with her iconic short hair. Standing out in Beverly Hills, a place rife with celebrities and unique styles, Rinna distinguishes herself with a hairstyle that is steeped in her personal and professional life. Here's a brief overview:
| Year | Event |
| --- | --- |
| Over 20 Years Ago | Rinna adopts her signature short hair, which coincides with meeting actor Harry Hamlin. |
| Audition for "Days of Our Lives" | Believes her last-minute hair transformation helped clinch the role of Billie Reed. |
Our Observations:
Styling Time: It takes approximately 10 minutes for Rinna to style her hair, an epitome of efficiency.
Maintenance: Despite appearances of a high-maintenance look, Rinna prefers it for its simplicity and ease.
Why It Works:
Appeal: Her hairstyle reflects a mix of practicality and the allure of Hollywood—a balance resonating with many fans.
Industry Viability: Rinna's hair has complemented a variety of roles and appearances, from soap operas to red carpets like the People's Choice Awards.
Celebrity Influence: Rinna's approach and look maintain relevance, influencing not only fans but fellow celebrities and even her hairstylists, such as Sally Hershberger and Scott King.
Family Ties: The style is a part of Rinna's identity, interwoven with her personal life, including her relationship with her daughters, like Delilah Belle, and husband Harry Hamlin.
In her career within the realms of television and reality shows like RHOBH, Rinna has worked alongside figures like Andy Cohen, Brandi Glanville, and Chaz Dean, where her trademark look remains a constant, reflective of her character both on-screen and off.
How to Style Your Hair Lisa Rinna Way
First, alternate washing hair with Chaz Dean's Wen every other day for a balanced clean. Apply Paul Mitchell mousse to damp hair to create volume and body, essential for a textured look.
Next, color-treat if desired, enhancing dimension and tone suitable for a square face. Work through a dab of either Supremo's Magic Move or Paul Mitchell Tea Tree Styling Wax for that malleable shape and low maintenance style Rinna is known for.
Before stepping out, set your style with Kerastase's Double Force Hairspray, securing the vibrant personality of your hair. A quick pass of a flat iron for sleekness, followed by a touch of Moroccan Oil in dry climates, keeps the hair manageable and resilient.
Washing: Chaz Dean's Wen – Creates foundational cleanliness
Styling Mousse: Paul Mitchell – Builds volume
Pomade/Wax: Supremo's Magic Move / Paul Mitchell Tea Tree – Adds texture
Hairspray: Kerastase's Double Force – Offers lasting hold
Flat Iron & Oil: Moroccan Oil – Ensures sleekness and moisture
Remember, confidence is your go-to accessory when rocking a Rinna-inspired coif. Whether you choose to grow out your hair or incorporate clip-in extensions for added oomph, our goal is to empower you with a versatile look that echos Rinna's signature style.
Top 10 Hairstyles to Try
1. Short Wavy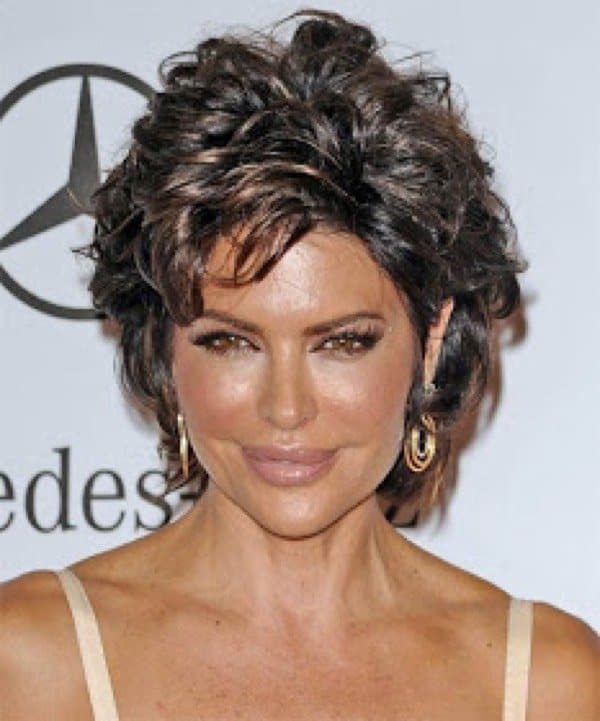 We can create waves even with short haircuts, as demonstrated by Lisa Rinna. Short wavy hairstyles are a bold choice, but they offer a refreshing and youthful appearance.
2. Perfect for elegant nights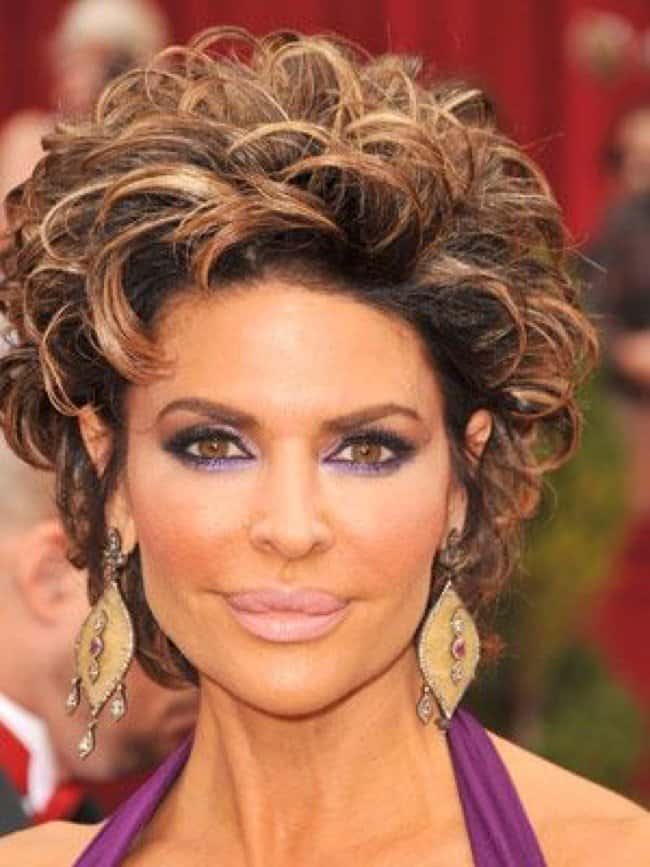 For those elegant nights, we recommend a hairstyle that lifts the hair to open up the face, allowing makeup to be the star. A transformation from the usual style can elevate our entire look for formal events.
3. The Classic Lina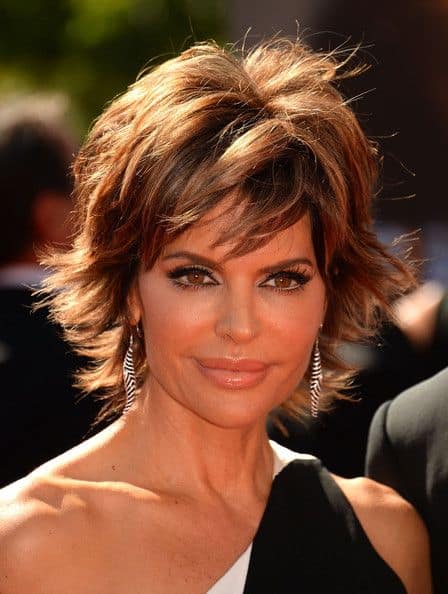 Our own variation of The Classic Lina, made famous by Lisa Rinna, features a signature shaggy yet edgy cut with dynamic layers. This iconic look is adaptable, with changes in hair color and highlights breathe new life into it.
4. Lisa Goes Black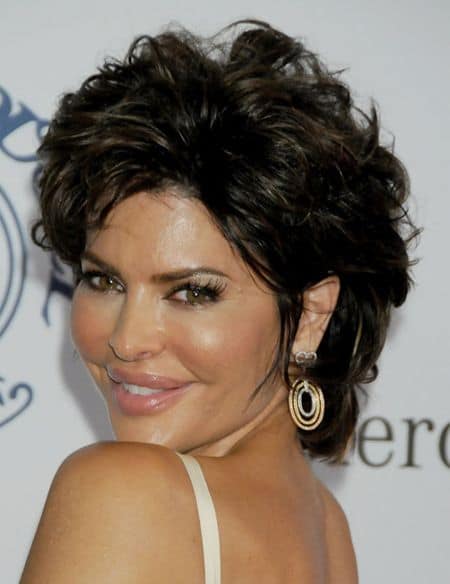 Even with a signature look, experimenting with hair color can lead to a stunning transformation. Opting for a black hair color, with subtle highlights, can add a formal and sophisticated edge to our style.
5. More volume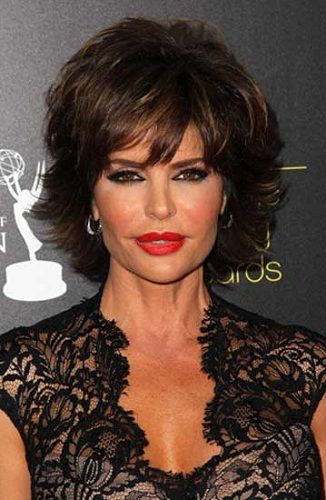 Adding volume to our hairstyle not only provides a bolder statement but also an opportunity to express our personality. It may require extra care but is certainly achievable for a vibrant and full-bodied look.
6. Lisa Opens Up Her Face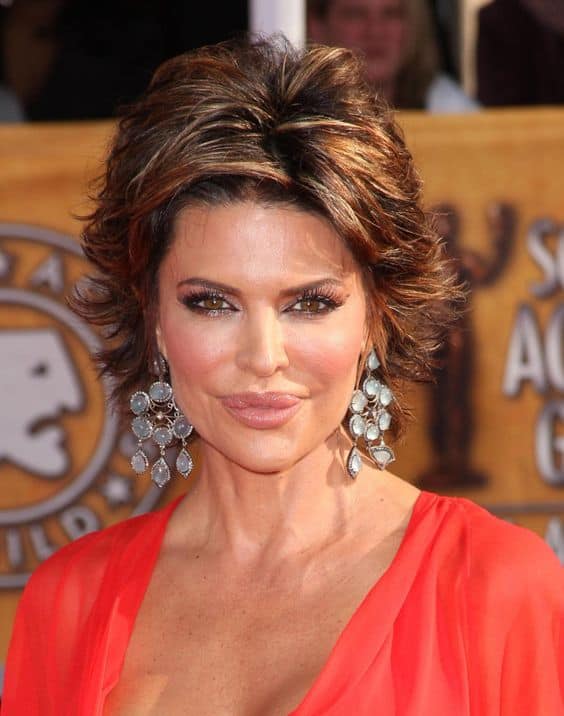 A slight styling of the bangs to the side can instantly offer us a fresh new hairstyle. Such a simple tweak redefines the face and enhances our natural features.
7. Pixie Lisa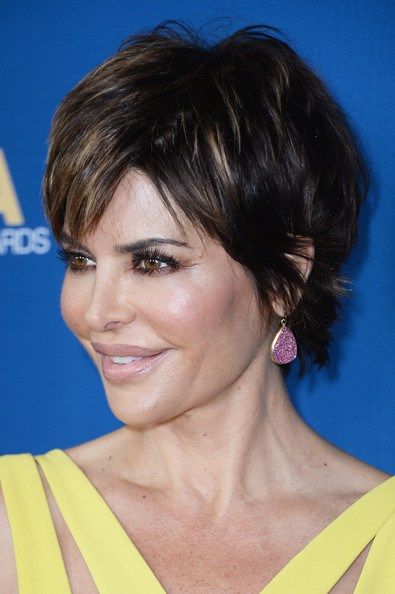 For those of us craving an even shorter style, a pixie haircut offers a chic and low-maintenance option. This daring cut is a testament to our willingness to push stylistic boundaries.
8. Switch sides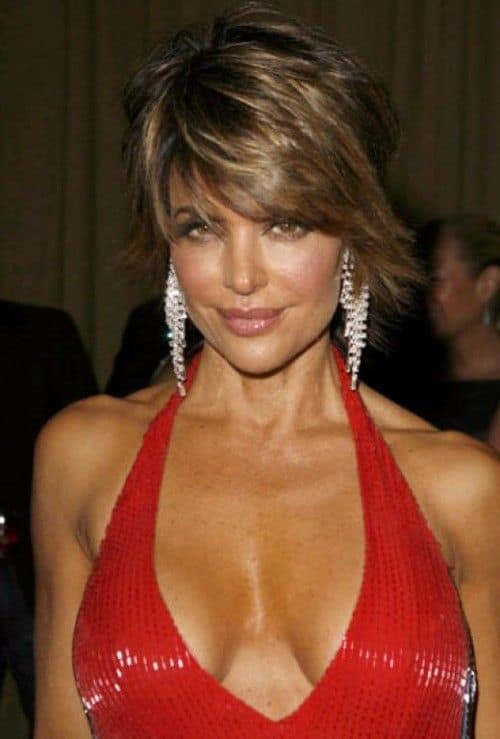 Changing which side we part our hair on can make a significant impact. It's a quick and easy way to explore different looks with the same haircut.
9. Bangs All Over The Face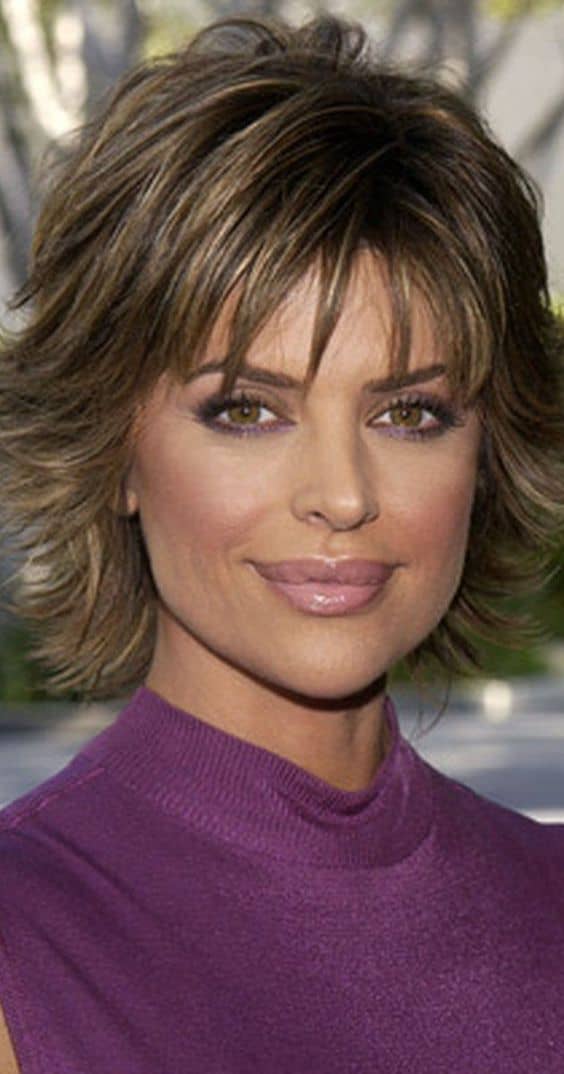 Occasional experimentation with bangs gives us a refined yet edgy appearance. Despite being slightly more high-maintenance, bangs can bring about a soft and stylish transformation.
10. Reddish Highlights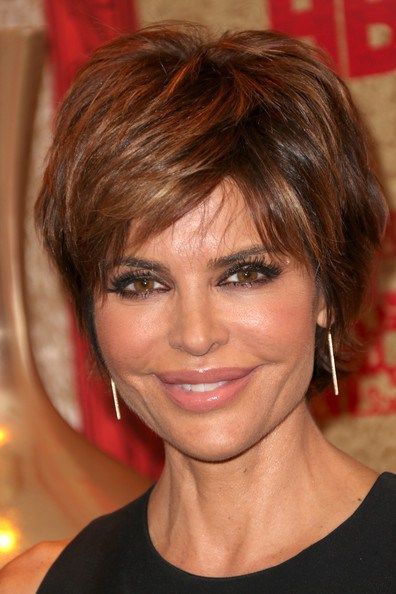 ntroducing reddish highlights into our look can warm up our usual hair color, providing an enriched texture and elevated lift at the roots for enhanced volume.