Lisa Rinna is most famous for her role in "Days of Our Lives". That was the role that made her famous. But she also appeared in the original "Melrose Place" as Taylor McBride, and was the host of Soap Talk TV show.
No matter when you noticed her, one thing that always stood out was her signature hairstyle.
She has been rocking this look for more than two decades, and she always tries to experiment with styles and colors. Her signature look is more of the same, but every now and then, she adds more highlights, cuts her hair shorter, changes her hair color, or makes subtle changes to her hairstyle.
No matter when you became acquainted with Rinna's career, and whether you know her now, you definitely now her hair. Lisa Rinna hair is a synonym for a sassy, disheveled look that has become a coveted style among women of all ages.
Here are some things Lina has to say about her hair, and a ten Lisa Rinna hairstyles you can try.
Lissa Rinna on her hair
She first cut her hair more than 20 years ago, and it was at the time she met her husband, Harry Hamlin. She was auditioning for "Days of Our Lives"
Fun fact: Lisa went to audition for Days of Our Lives with long hair, and got a callback. For the callback, she went with short hair, and she believes that is the reason she got the part
She loves her hairstyle because it is very low maintenance, even though it looks like it is high maintenance. Lisa hates getting ready for hours, and sitting at the hair salon. She loves things to be quick and easy, and that is the reason she has a short hairstyle
It takes Lisa a total of 10 minutes to style her hair
How to style your hair Lisa Rinna way
Here is a quick guide given by Lisa herself, on what is her typical styling routine.
Lisa starts by washing her hair with Chaz Dean's Wen, and she tries to alternate. She washes her hair every other day
After that, she applies Paul Mitchell mousse, and then she dies her hair
Lisa follows up with some kind of pomade. She usually applies Supremo's Magic move, soft or hard, or Paul Mitchell Tea Tree Styling Wax
In the end, she uses Kerastase's double force hairspray
If she goes out, she uses a little flat iron and throws some Moroccan oil if is dry outside
Top 10 Hairstyles to Try
1. Short Wavy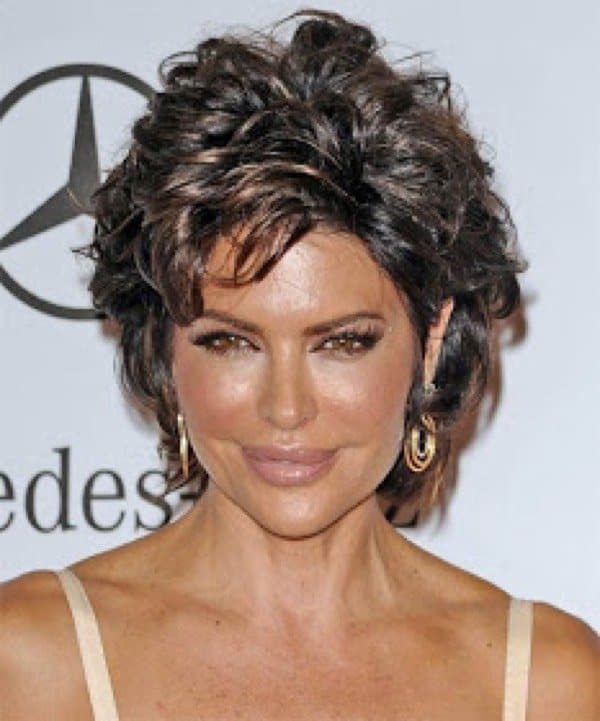 Lisa Rinna is a perfect example that you can have waves even on short hair. Usually, women are not as brave to go curls on a short hair, but it Rinna can do it, why shouldn't you?
2. Perfect for elegant nights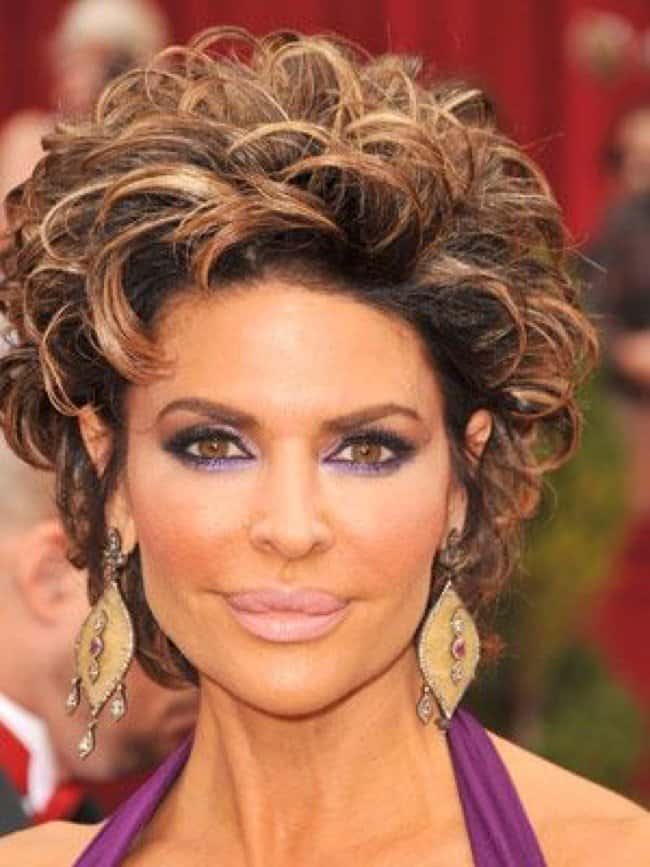 Lisa has a signature hairstyle, but every now and then, she changes to a more formal or more casual style. Here, we see her wearing her hair in a way that opens up her face a bit more. It is all so that she can show off her magical makeup for an evening cocktail event.
3. The Classic Lina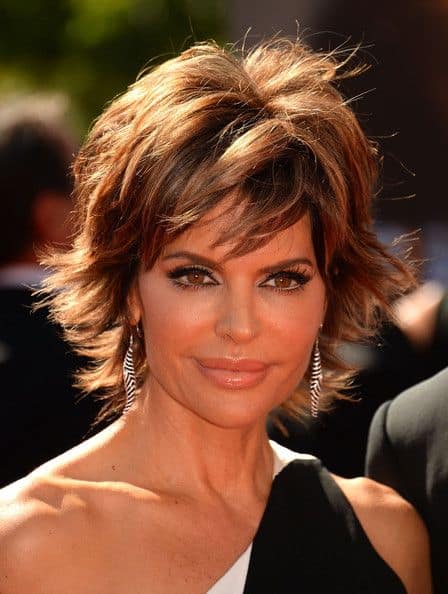 This is the hairstyle Lisa is synonymous with. It is the hairstyle she got when she first appeared in "Days of Our Lives", and it is the hairstyle that she still wears. What changes usually is the hair color, highlights, and every now and then, a bit of a different shape and form.
4. Lisa goes Black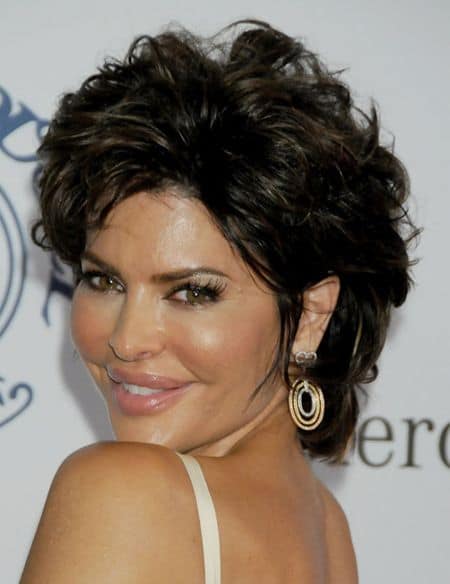 Her signature hairstyle includes a lot of highlights, but you can see that the style works on blacks as well. If you want a little bit more formal, and serious hairstyle, go for all black. There are a few highlights still here and there, but it is mainly an all-black hairstyle.
5. More volume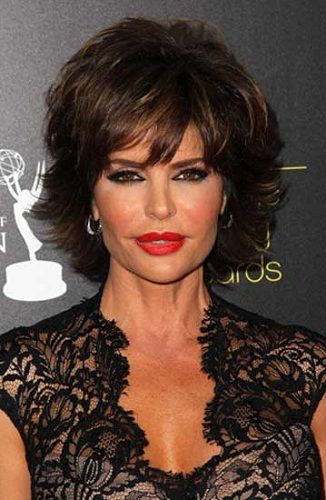 The beauty of Lisa's hairstyle is that it is versatile. You can do whatever you like with it. As you can see here, if you want to add more volume to your hairstyle, you can do that. It requires a bit more maintenance, but it is doable. Nothing is impossible if you really like it.
6. Lisa opens up her face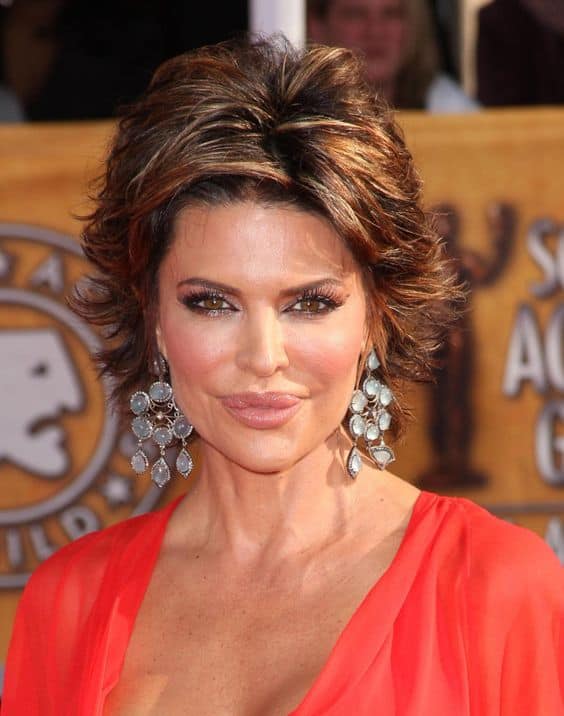 We had a previous hairstyle that allowed Lisa to open up her face, and allow for fans to see more of her makeup. This one is even simpler. All that she has done is style her bangs on the side, instead of letting them fall freely on her face. It is that simple. One simple change and you already have a completely new hairstyle.
7. Pixie Lisa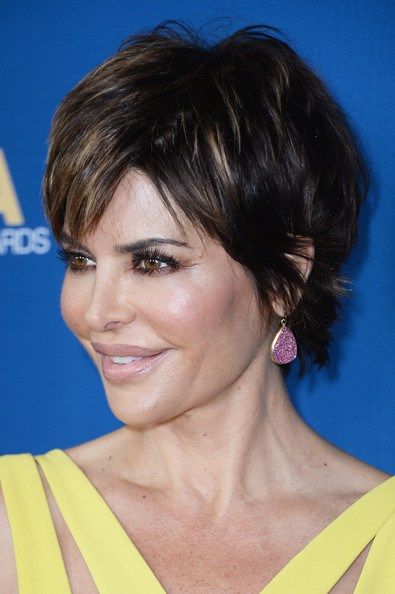 If you thought Lisa Rinna hair is short, she can go even shorter. She always tries to push the boundaries as much as possible. And she experiments with styles as well. Here is she rocking a pixie as good as possible.
8. Switch sides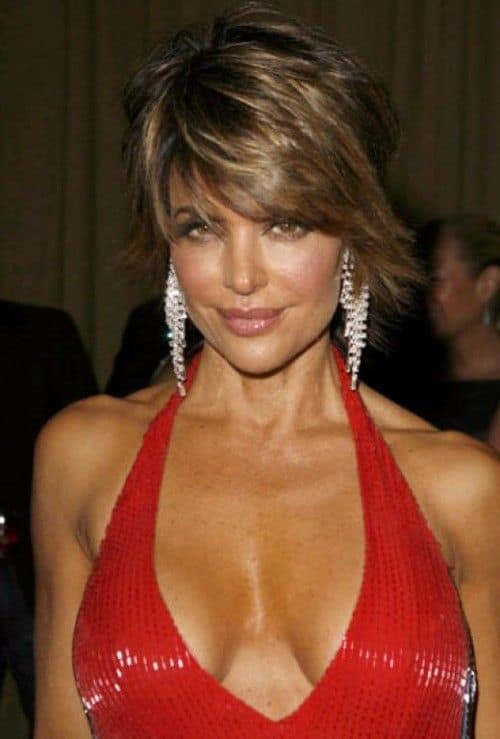 Lisa usually wears her hair on the right. But she is a living proof that you can switch sides, and it still looks amazing. Here we see her wearing her hair on the left. It is a nifty change that makes it looks like she has a completely new hairstyle. It is that easy.
9. Bangs all over the face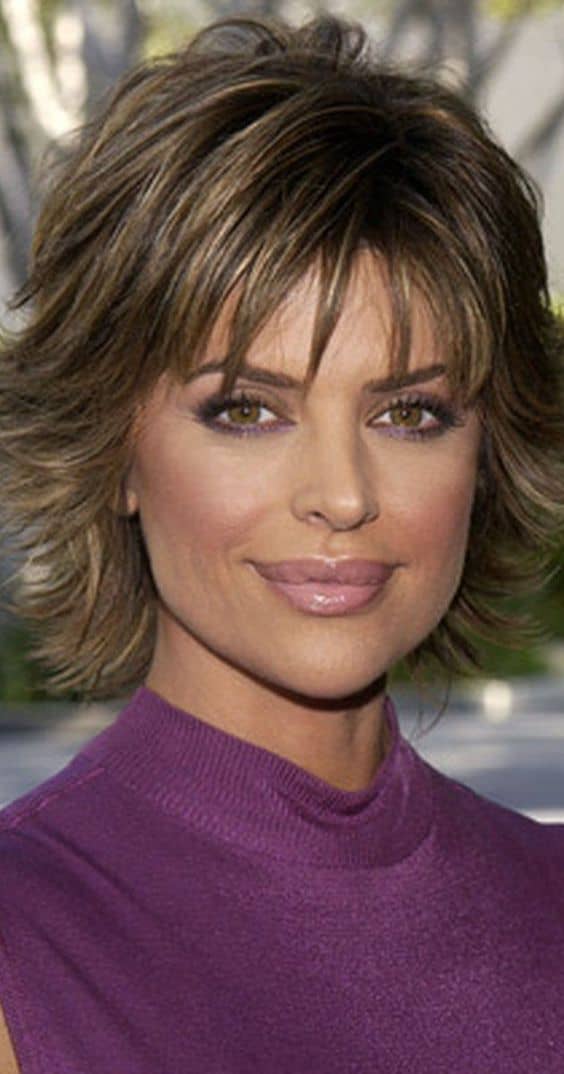 Bangs are usually high maintenance hairstyle, but every now and then, you can experiment with them for a more formal look. Lisa loves low maintenance hairstyles, but even she couldn't resist the beauty and charm of bangs. Try it if you like.
10. Reddish highlights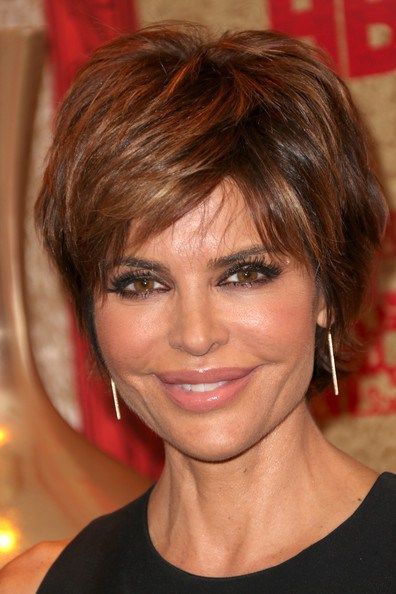 This time, Lisa decided to change her signature blonde highlights with some reddish highlights. She also applied extra lift at the roots, giving her hair a little bit more volume.