A bob cut, or bob hairstyle is a short to medium length haircut in which the hair is typically cut straight around the head at about jaw-level. Often, the bob comes with a fringe, or bangs. In the past several years, bob hairstyles are increasingly popular.
And the reason is quite simple. Bob shows that you do not need long hair to mix up your style.
Thanks to many celebrities and fashion bloggers, the bob hairstyle is everywhere right now. It doesn't matter if you have thick or fine hair, there is a bob hairstyle perfectly suited for you.
With that in mind, we want to give you a couple of ideas you can copy. Take a look at the list of bob hairstyles, and find the one that suits your style and figure.
1. Wavy Long Bob With Long Swirled Bangs
Let's start with your not so usual and common bob hairstyle. We mentioned that bob hairstyle usually means cutting your hair straight.
Well, right out of the start, we want to show you that there is a bob hairstyle for your curly hair girls out there. Who says you have to go the conventional route?
2. A-Line Long Bob With Red Highlights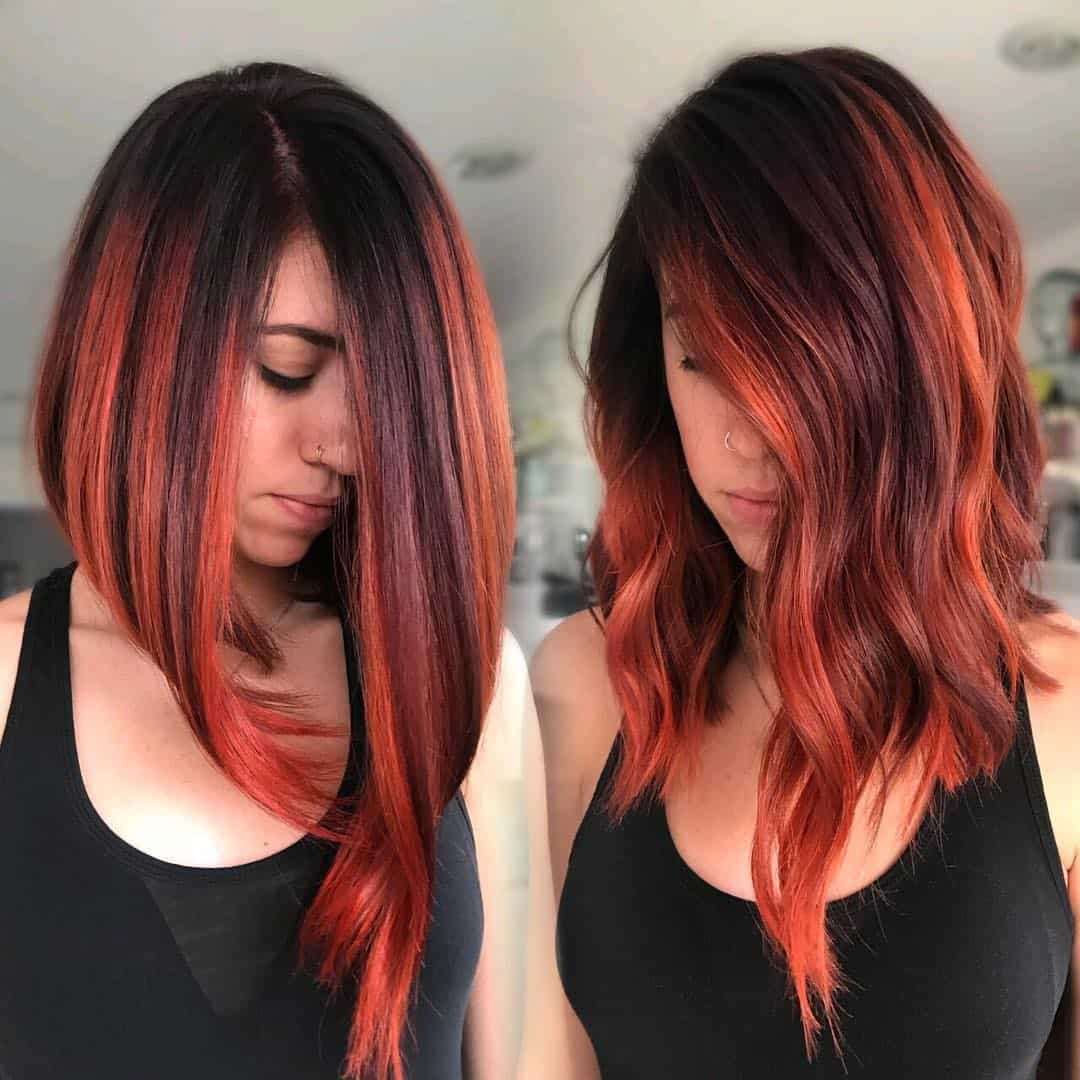 Speaking of unconventional hairstyle, we want to try some different colors as well. There are many ways to spice up your bob hairstyle.
Adding some red dye is just one of those ways. Start with some red highlights, and if you feel extremely brave and bold, go for the entire hair.
3. Waved Long Bob With Light Balayage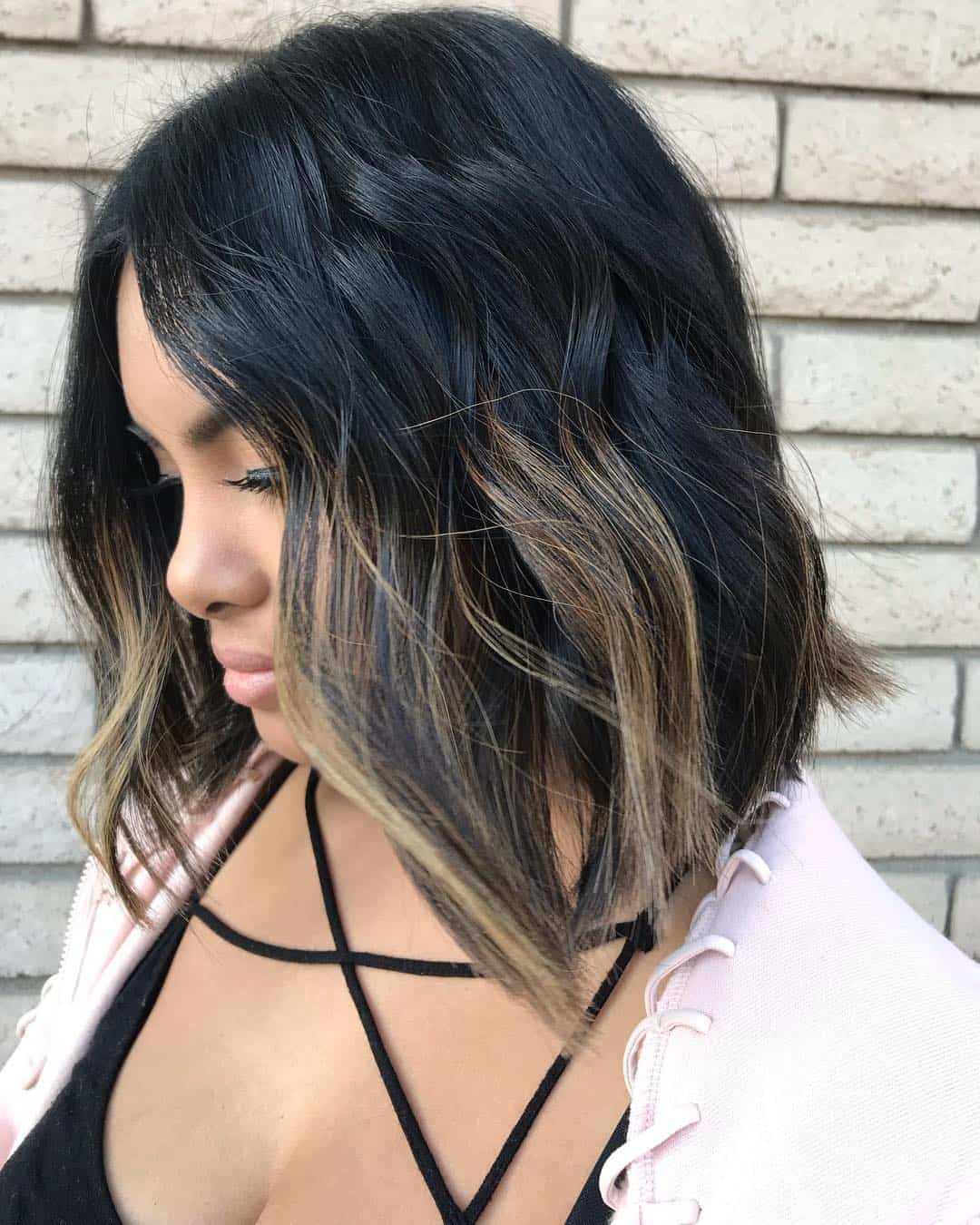 The beauty of a bob hairstyle is that you can mix it and match it with other hair trends. For example, the balayage highlights is one of the hottest trends in the past two years when it comes to hair coloring. And now, you can spice up your classic bob with some highlights.
4. Plum Root Melted Into Soft Pastel Blonde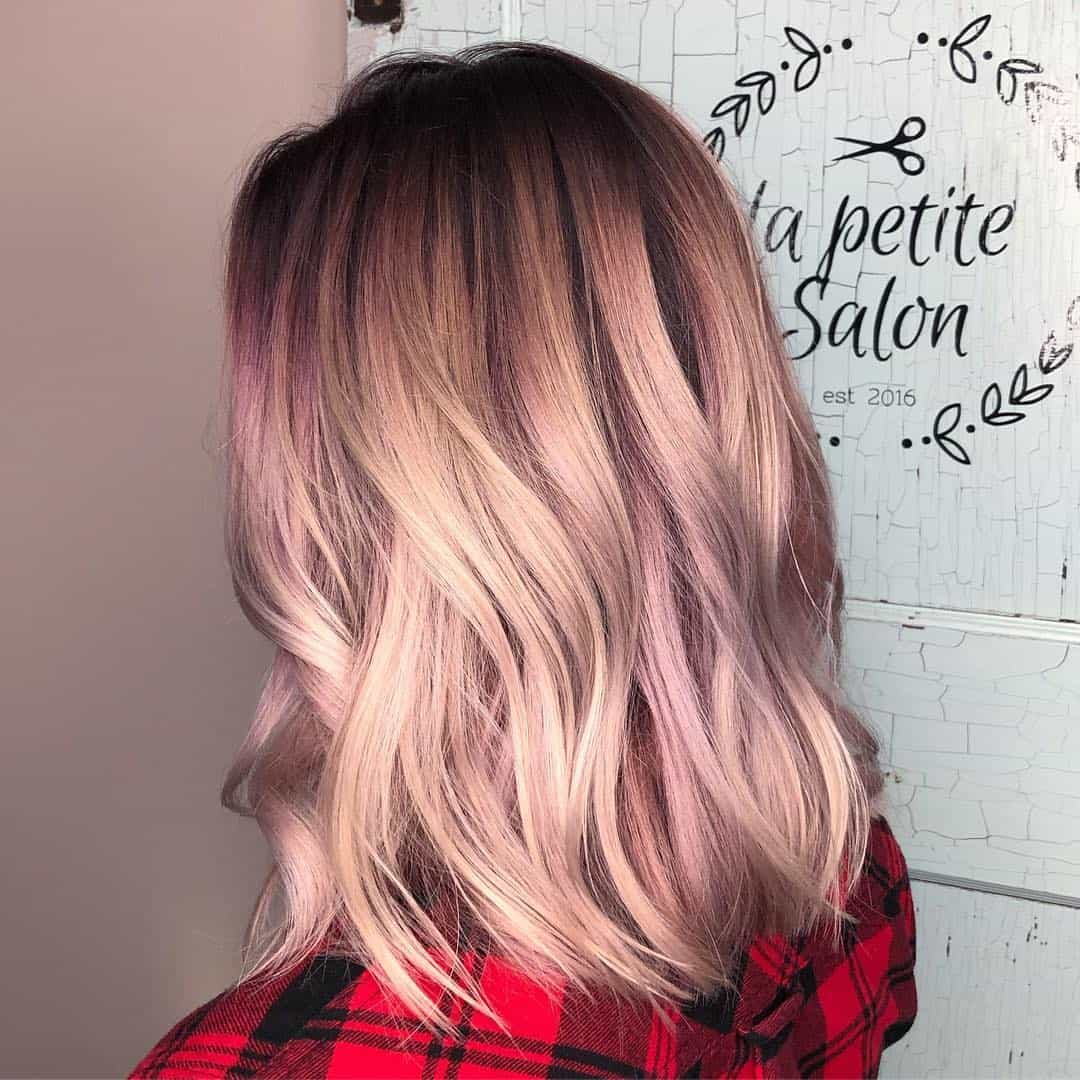 When it comes to hair coloring, a lot of people go the common route, which is either blonde, balayage, or something in between.
But plum is a color that is slowly making its way into popularity, and we can easily see why. Subtle, yet efficient, plum is perfect for those ladies that want a bit more elegance to their hairstyle.
5. Midnight Waves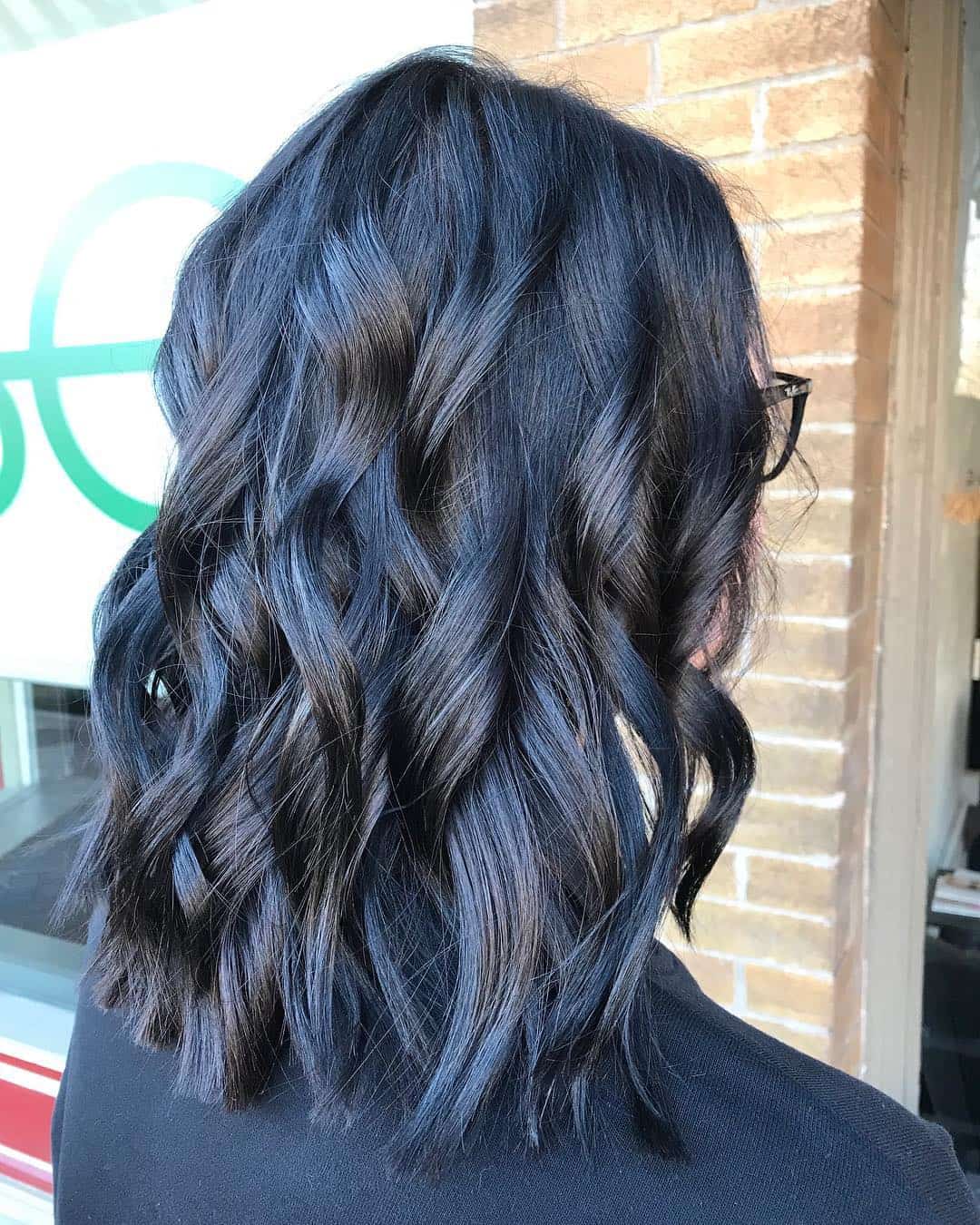 Chic and sexy, the beauty of this hair coloring is that a lot of people might not even notice the blue highlights. The hairstyle is perfect if you want to add a touch of color, but do it in a subtle way.
6. Ashy Ombre With Black Roots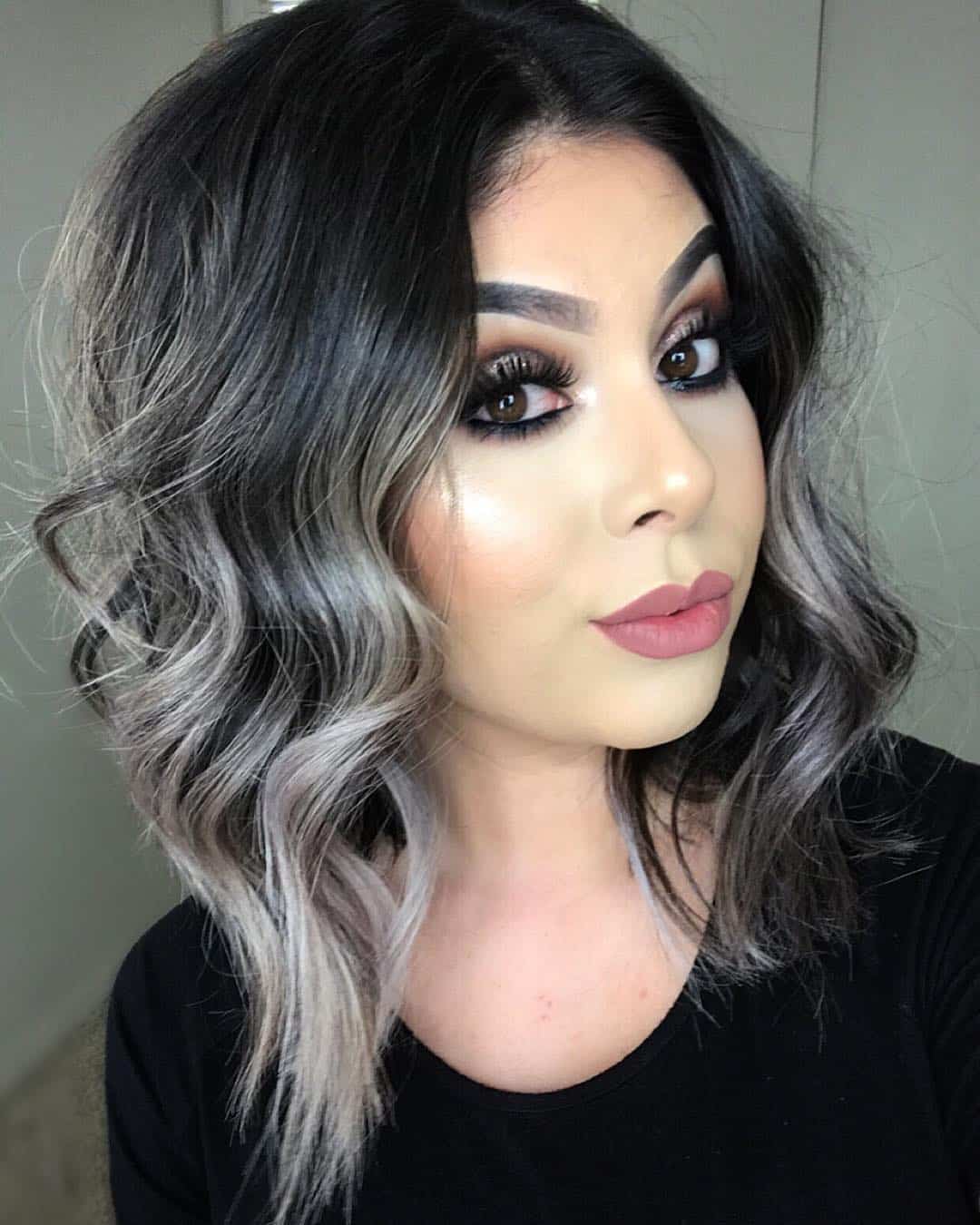 As you grow older, your hair color turns grey. And a lot of people cannot cope with that. What we have seen in the past several years is the complete opposite.
Women all around the world are embracing their grey hair color. Some are even dyeing their hair gray. This is just one example of that trend.
7. Straight Classic Long Bob With Pulled Back Bangs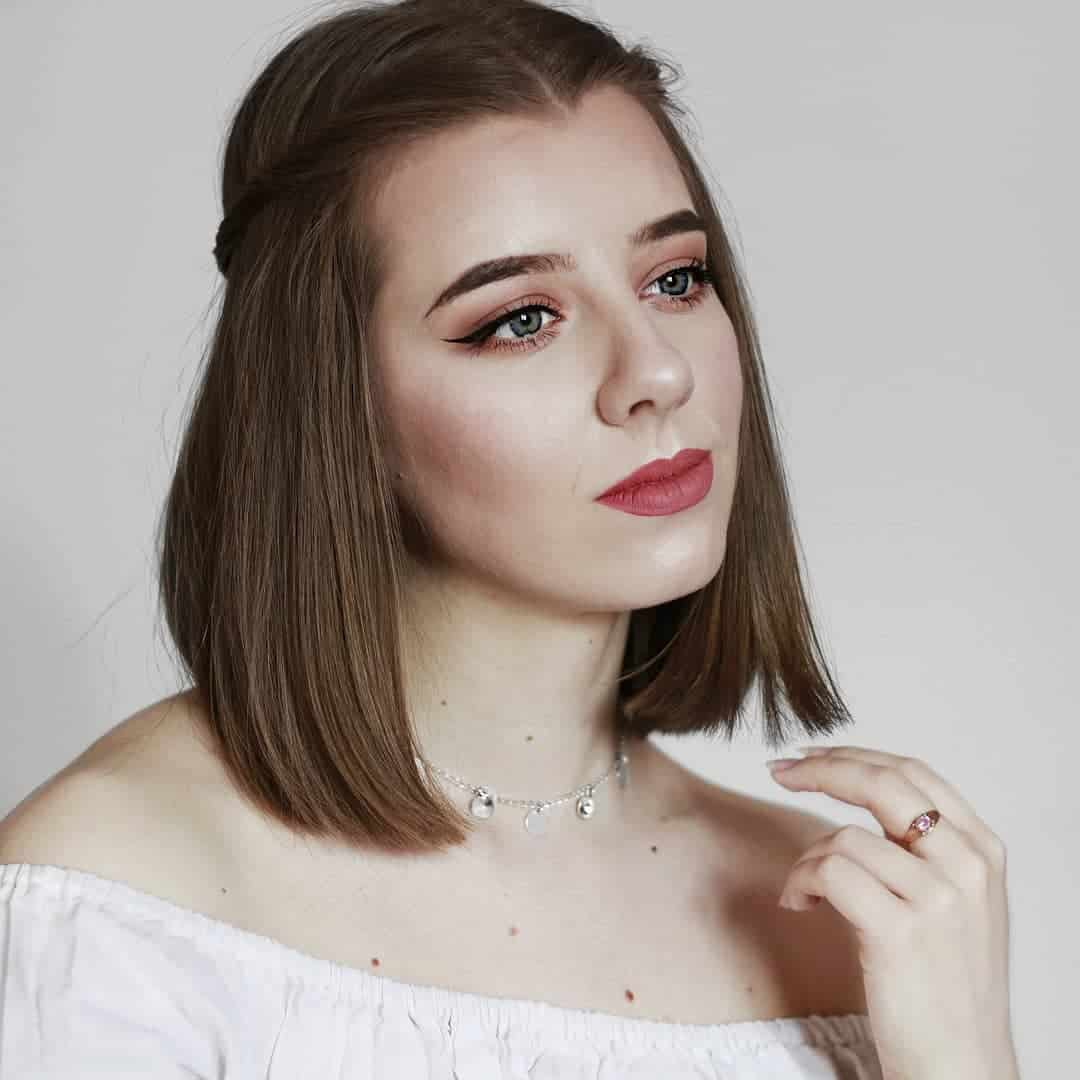 Bob and bangs are synonymous terms. Usually, every time you go bob, that means bangs. But, as we've seen so far, nothing is set in stone when it comes to the bob hairstyle.
Instead of rocking bangs on your forehead, why not pull them back, and allow the world to see your full face.
8. Burgundy Melted Balayage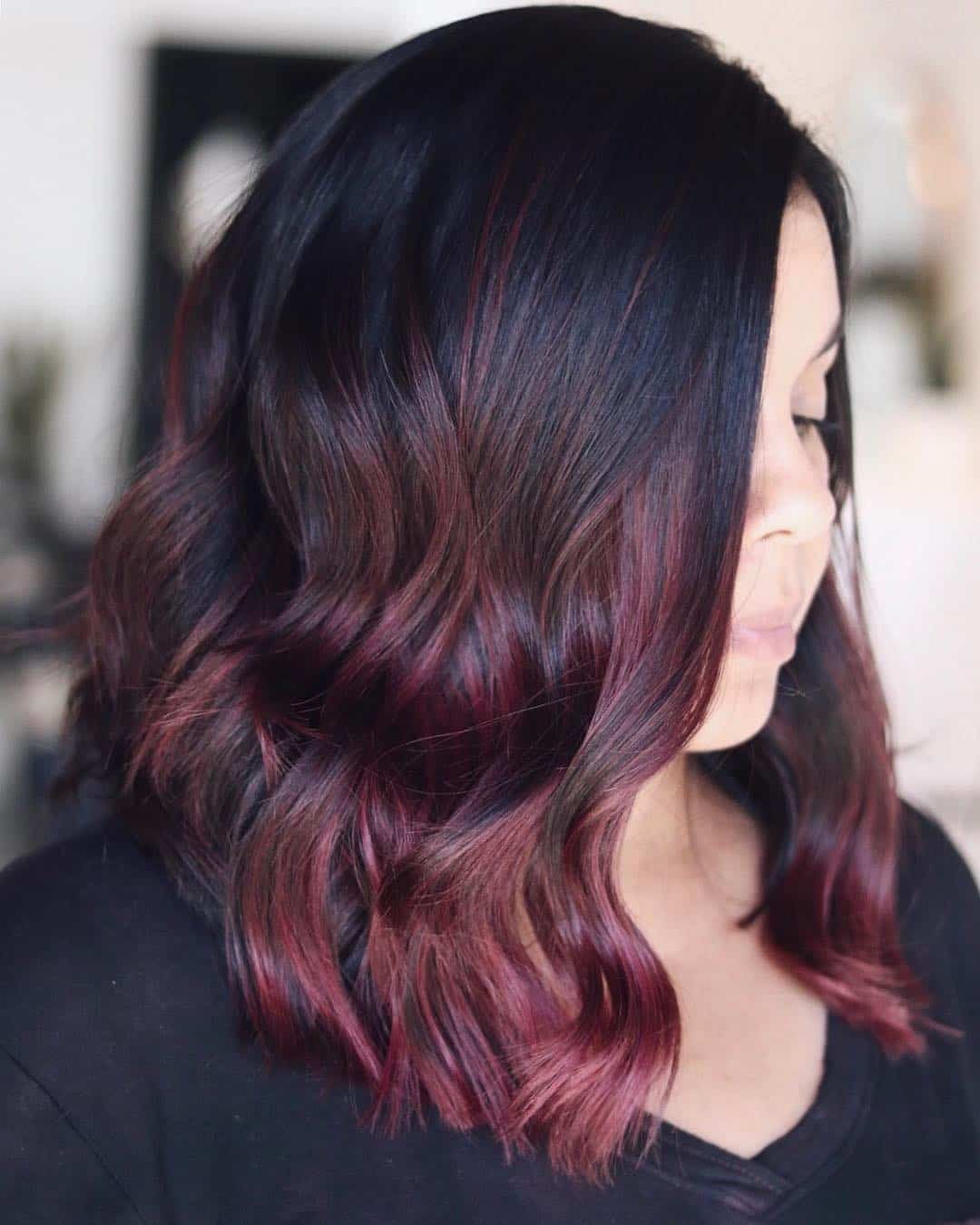 Sophistication, and a touch of elegance, all thanks to a single color. Burgundy was one of the colors of the years selected by Pantone as color of the year.
To be exact, deep burgundy was color of 2015. But it is still making the rounds.
9. Dimensional Ashy Long Bob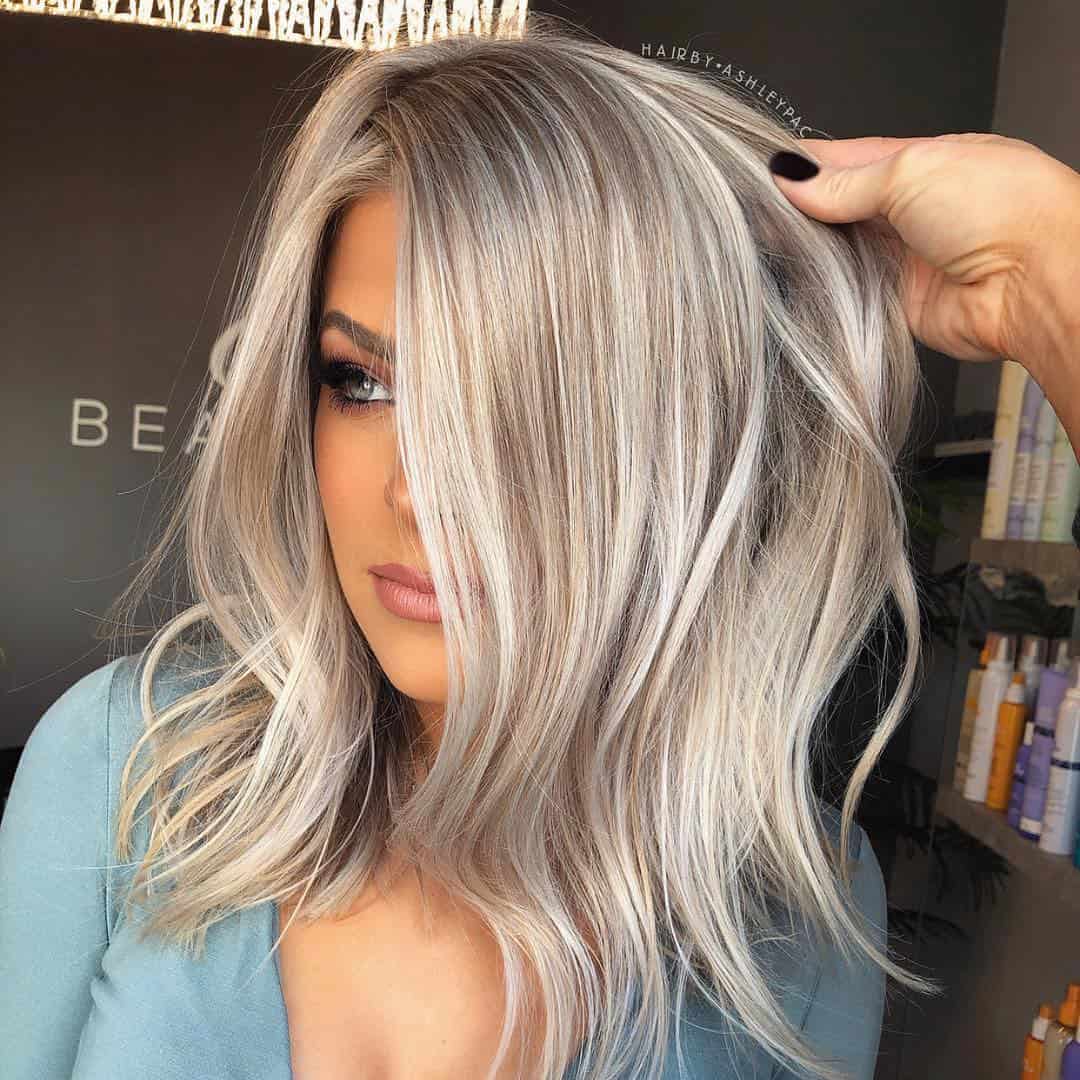 Ash grey can be done in a couple of different shades. And when you try all of those shades on your hair, you add a different dimension and make it unique.
And it looks even better if you have long hair, as the hair color can shine in its full brilliance.
10. Fiery A-Line Long Bob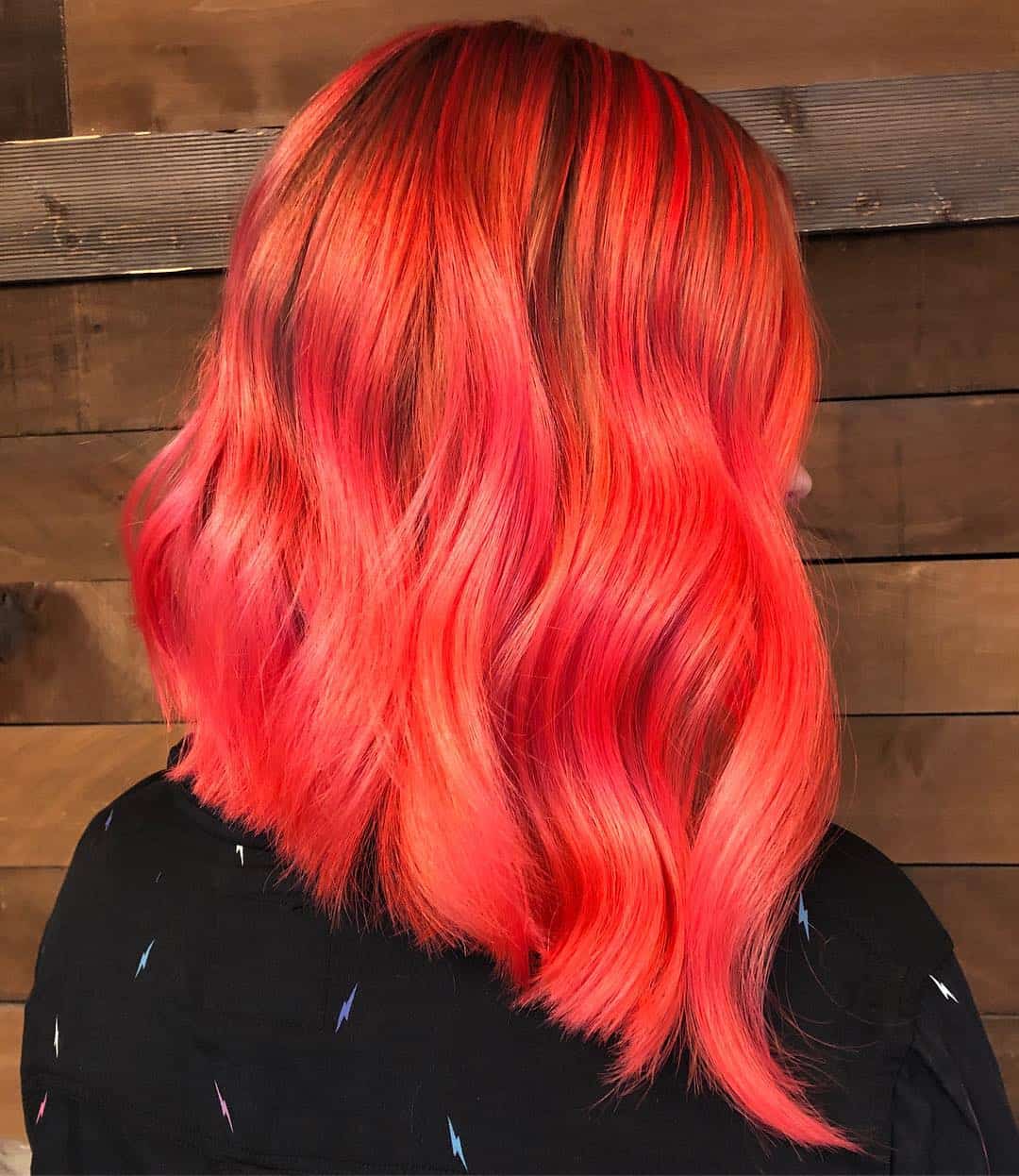 We mentioned previously that if you are feeling extremely bold, you can dye your bob red. Well, this is taking it to the next level, with a more fiery red hue, and a unique A-line cut.
11. Purple Tipped Long Bob With Outward Curl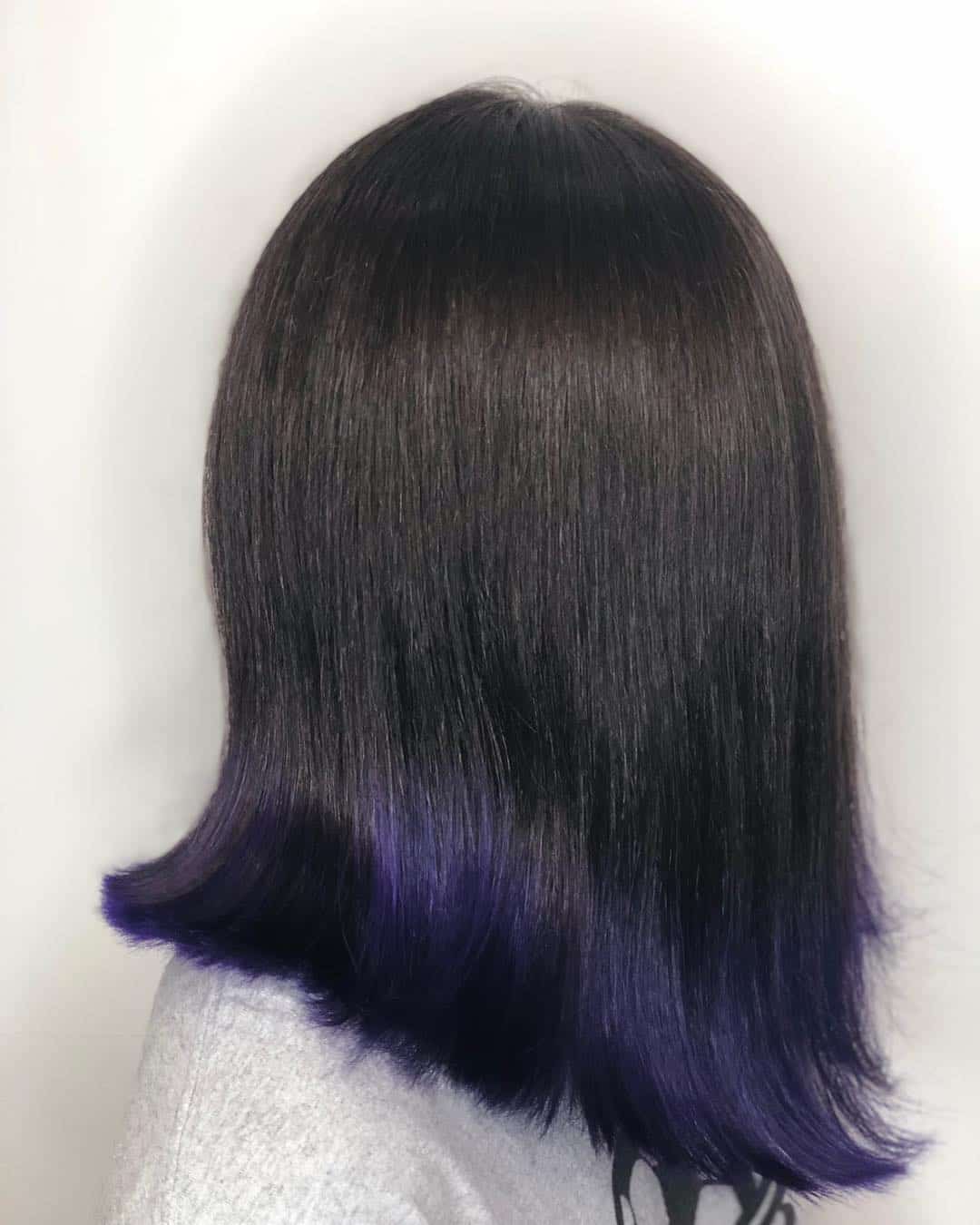 Sometimes, just a little touch of color is more than enough to reach your goal. Also, we have here a bit of an unusual shape, with an outward curl of your hair.
While it requires a little bit more maintenance, the hairstyle is definitely unique.
12. Soft Curled Blue-Black Long Bob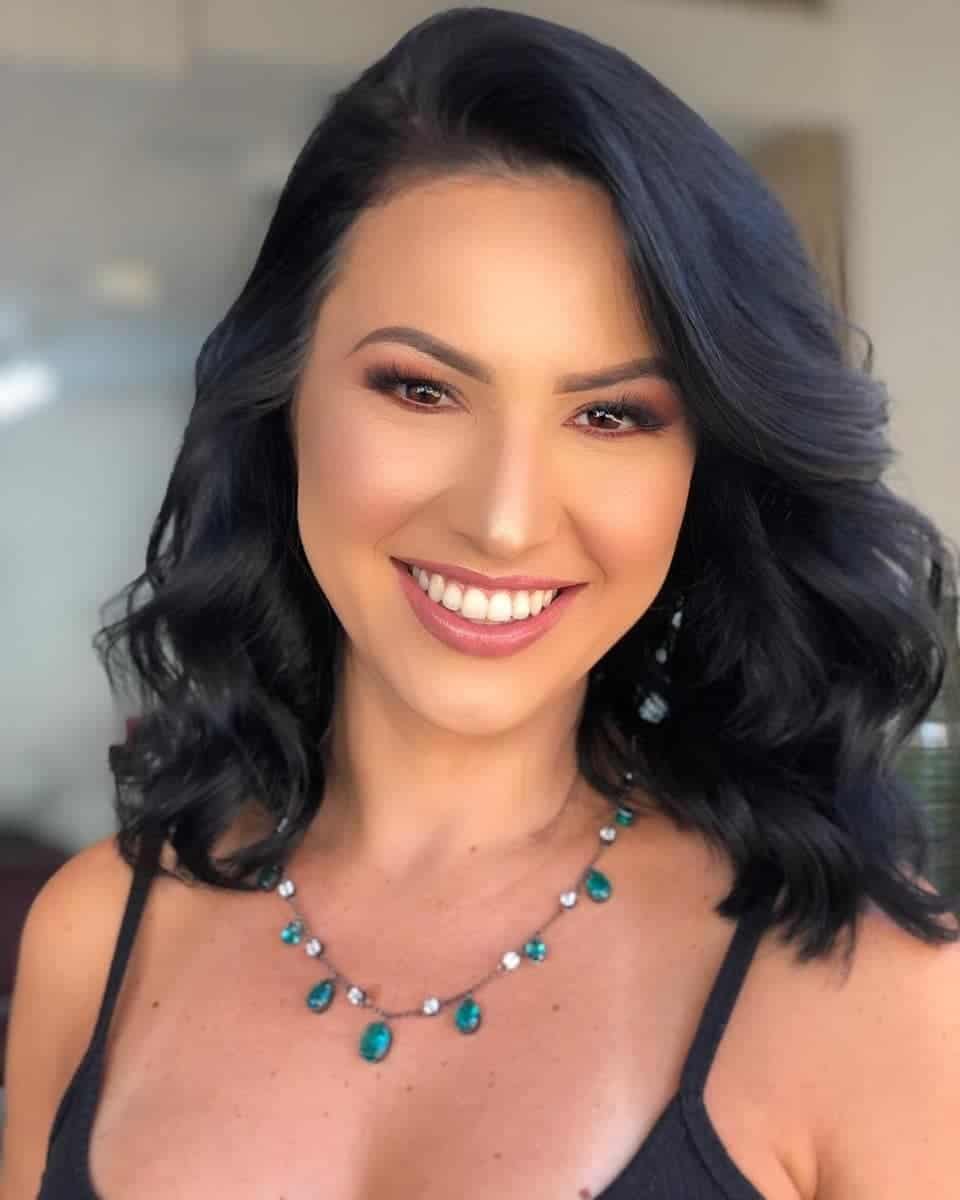 Speaking of curls, here is another idea for women with curly hair how to get their bob hairstyle.
Soft and subtle curls are great when you have wavy hair, but you do not want to go over the top.
13. Straight Elegant Blonde Long Bob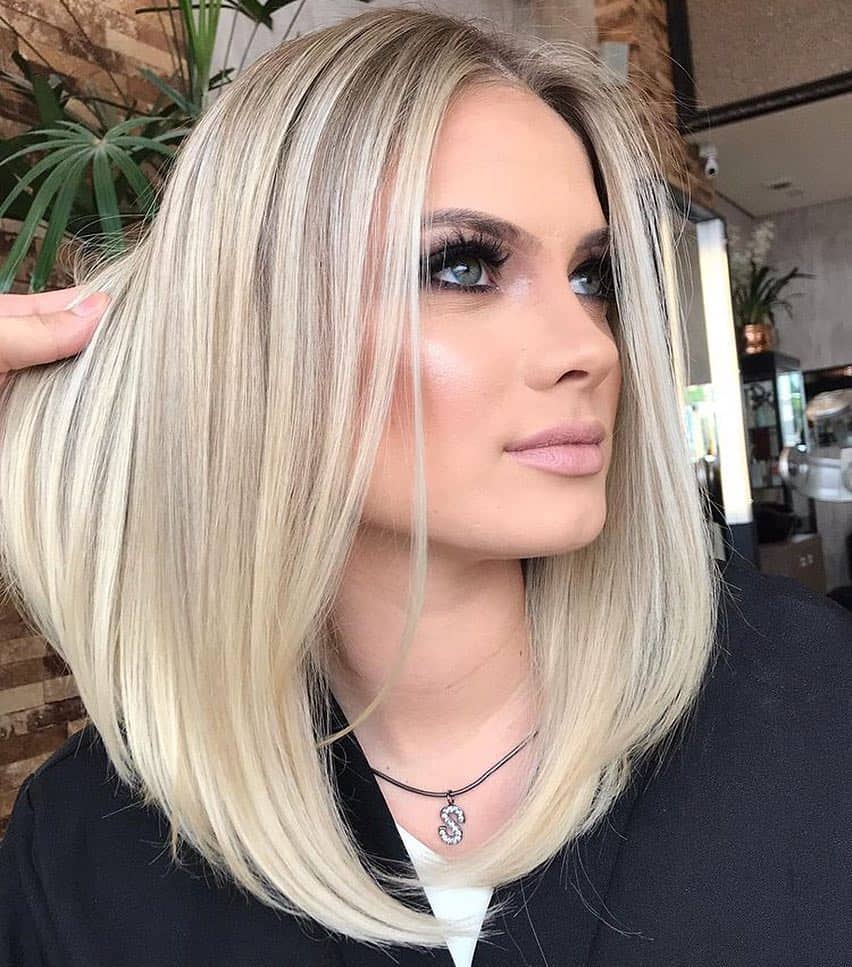 The classic bob works in different lengths. And this hairstyle proves it. While most women think of the classic bob as short hairstyle, it can work on long hair as well. The blonde color is just bonus.
14. Unicorn Long Bob With Bright Stripe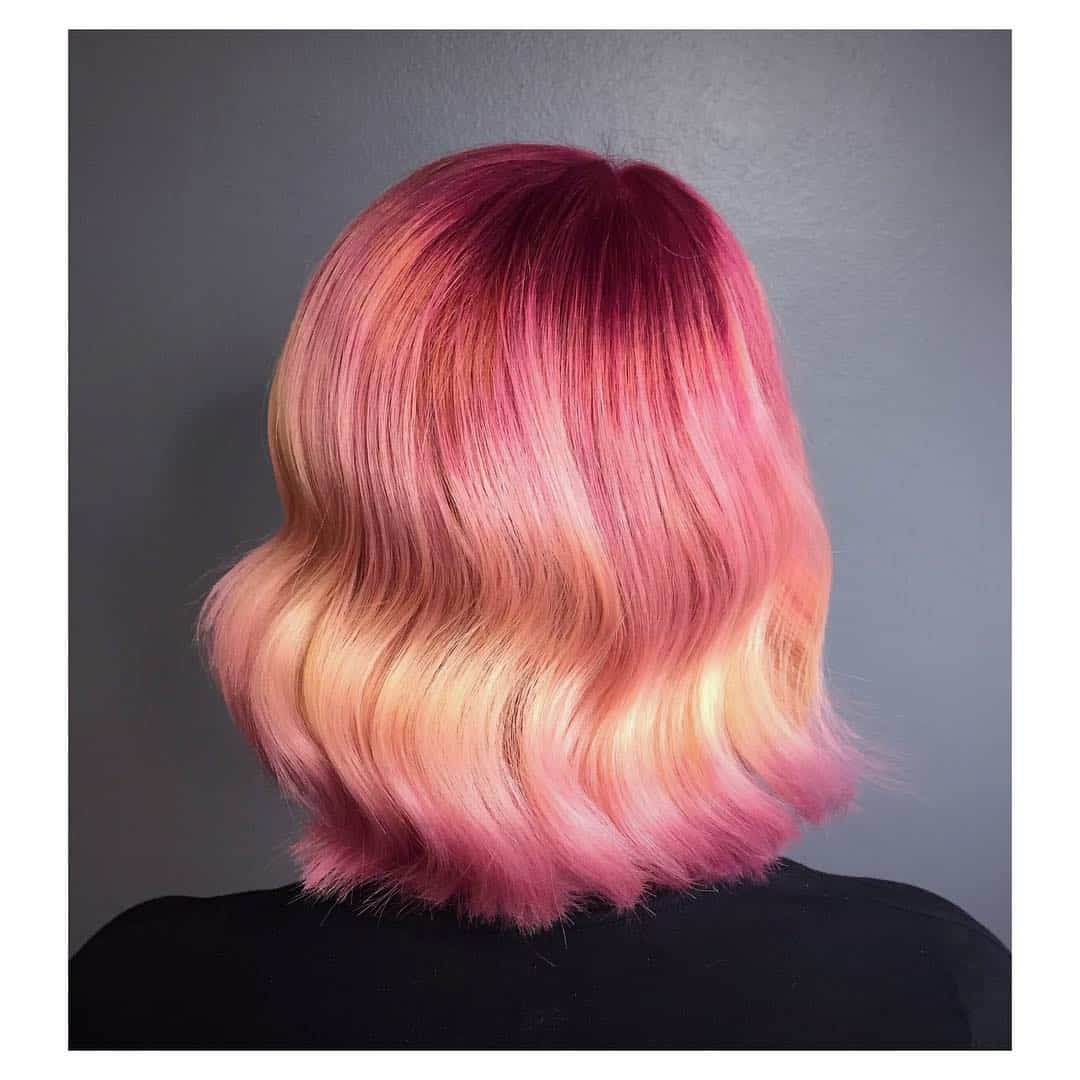 There has been a lot of emphasis on hair coloring in the past few years. Women all over the world are trying to find the next best thing, and they all want to be unique.
Well, speaking of uniqueness, the unicorn is a mythical creature that has inspired a lot of trends in the beauty world. This unicorn-inspired hair coloring bob hairstyle is definitely something you can try.
15. Asymmetrical Platinum Blonde With Brown Roots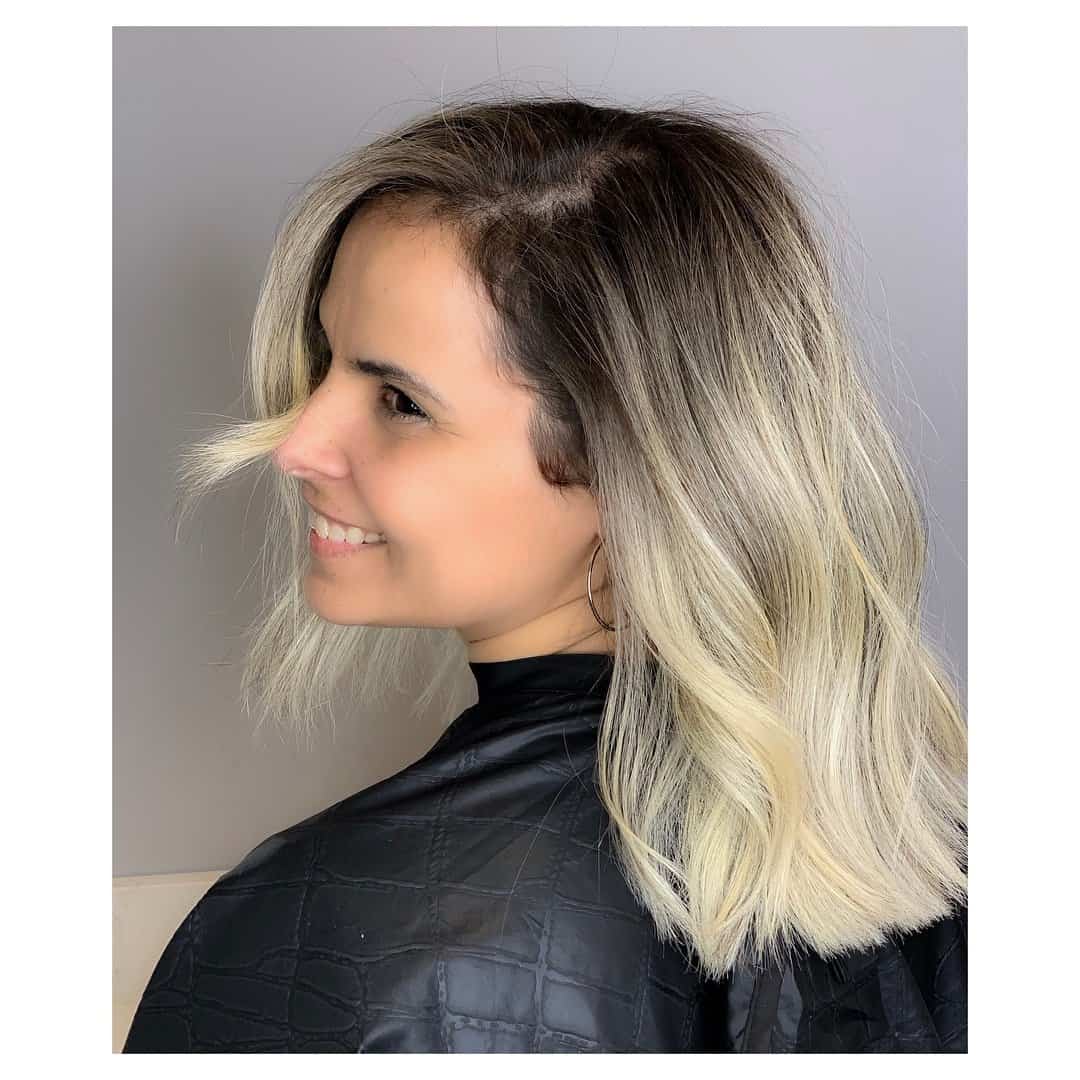 Symmetry and asymmetry are two techniques that you can use to add playfulness to your hairstyle.
Be it bob, or something else, asymmetry is always a good idea. It brings attention to your hairstyle, and you stand out of the crowd.
16. Caramel Long Bob With Textured Tips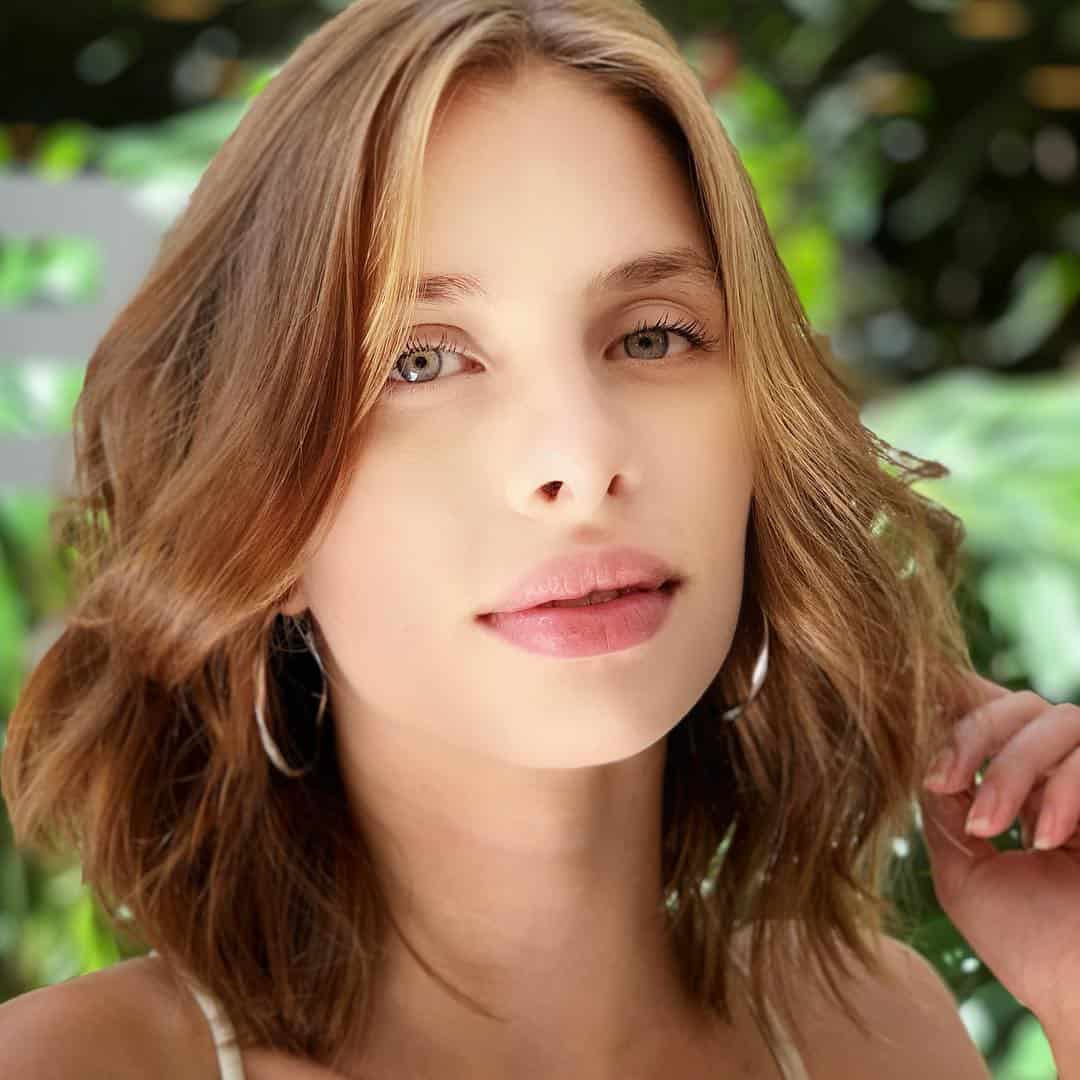 Some women just want to keep things simple. If that is the case, the caramel hair color is the best one for you.
Very close to the natural skin color, and one that you can achieve no matter of your natural hair color. Adding texture to the tips makes your bob look even more natural.
17. Rose Gold Straight Lon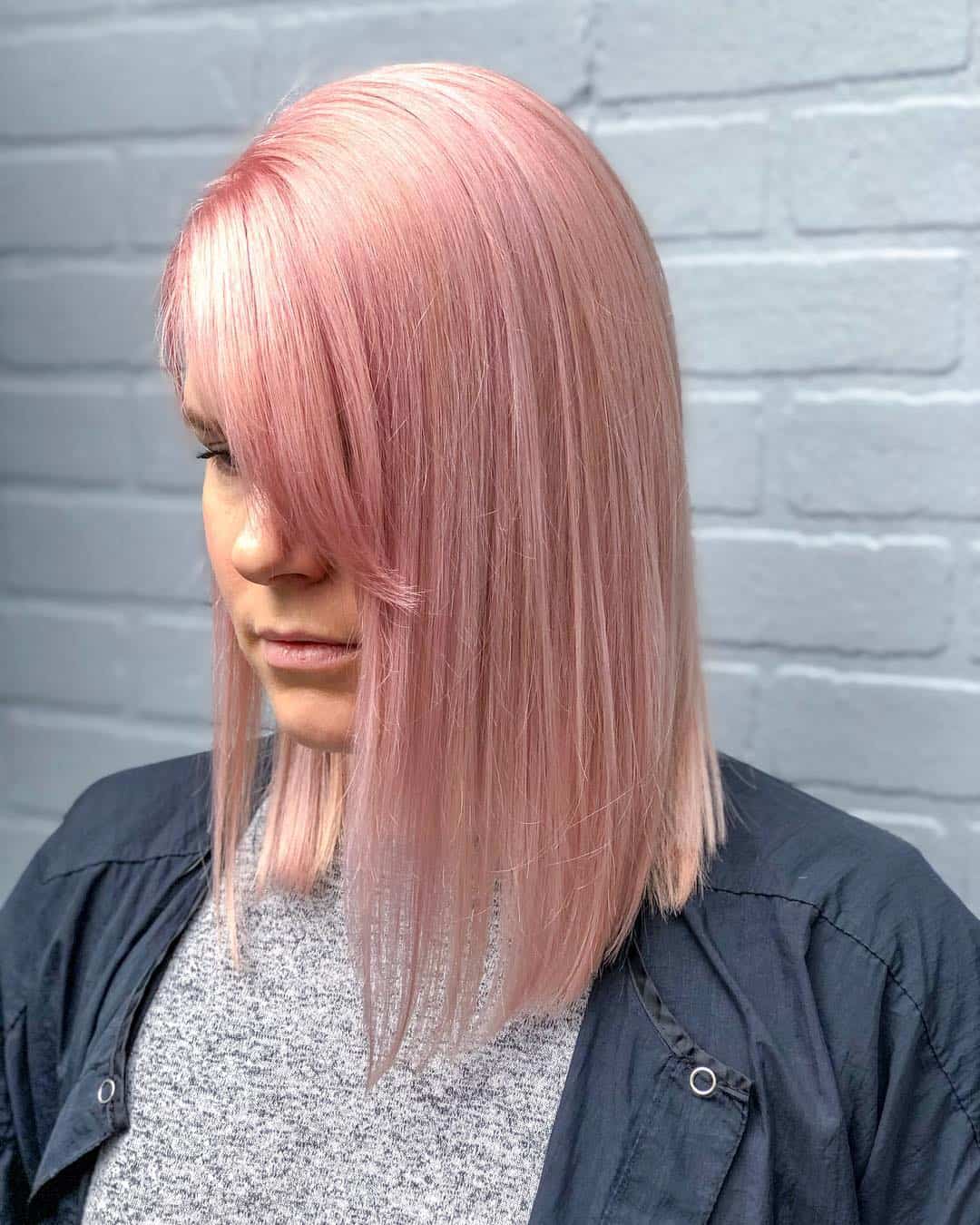 The biggest problem with this hairstyle is that the bangs are a bit long. That reduces your visibility.
But as a unique and great-looking haircut, it is right there at the top. Try it if you like.
18. Long Black Bob With Soft Curls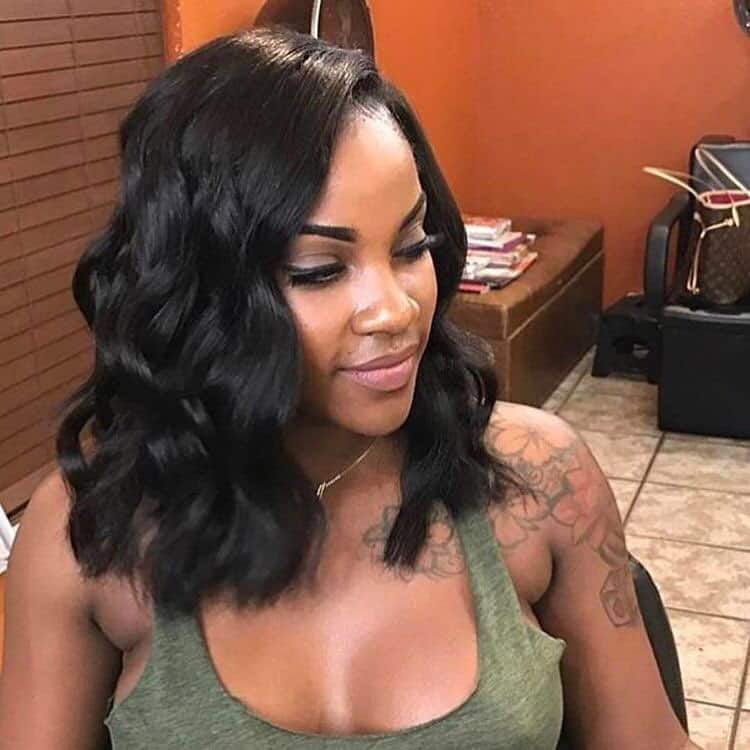 You rarely see a bob hairstyle with shoulder-length hair. But as you can see, it is doable.
Add some waves, and you have a great casual and easy going looking hairstyle. Perfect for almost any occasion.
19. Shiny Silver Textured Lob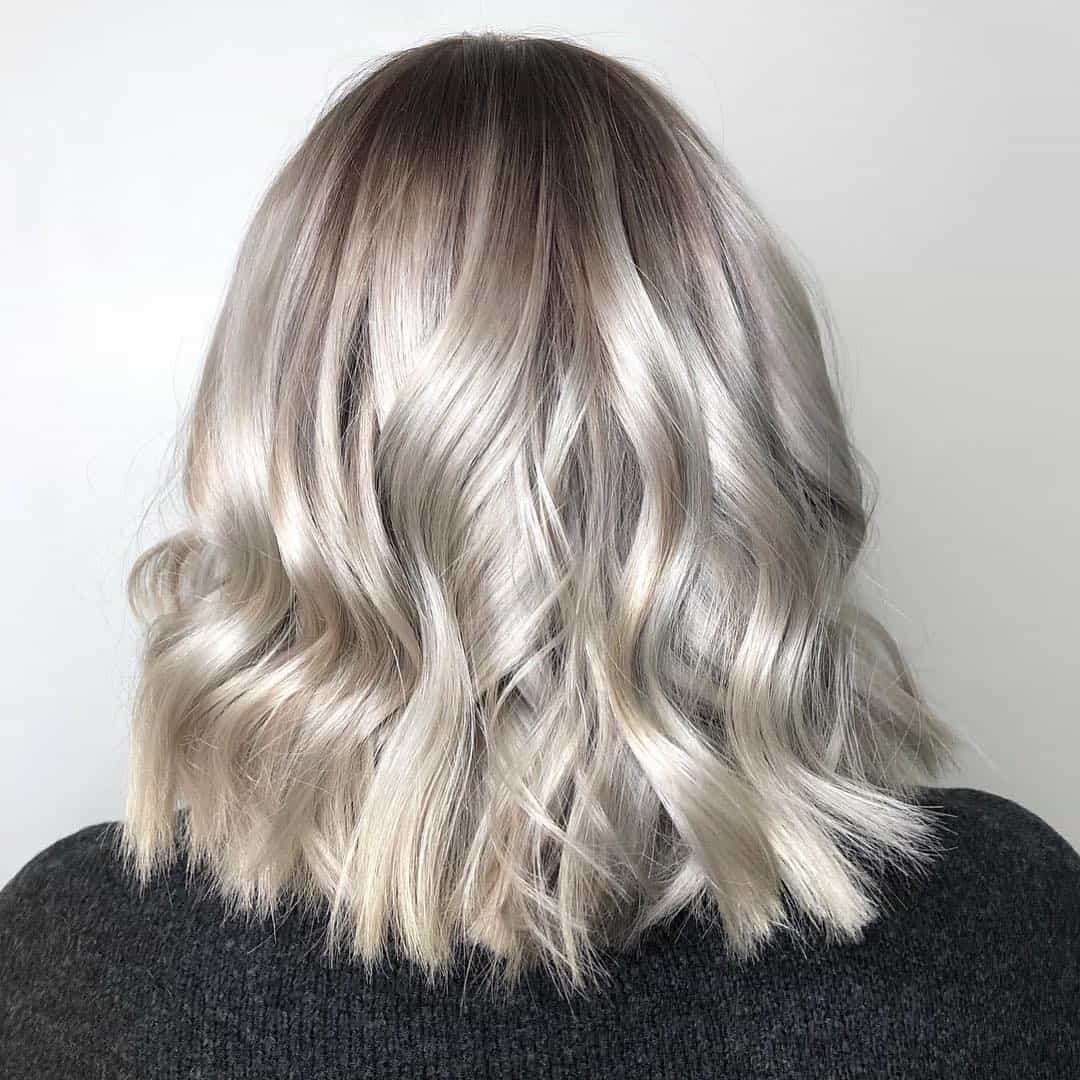 We mentioned previously that a lot of women nowadays embrace their grey hair. One of the ways to go grey without looking older is to try silver hair coloring.
You will look like you've come out of a movie. Think Storm, the fictional superhero from X-men.
20. Colorful Rainbow Lob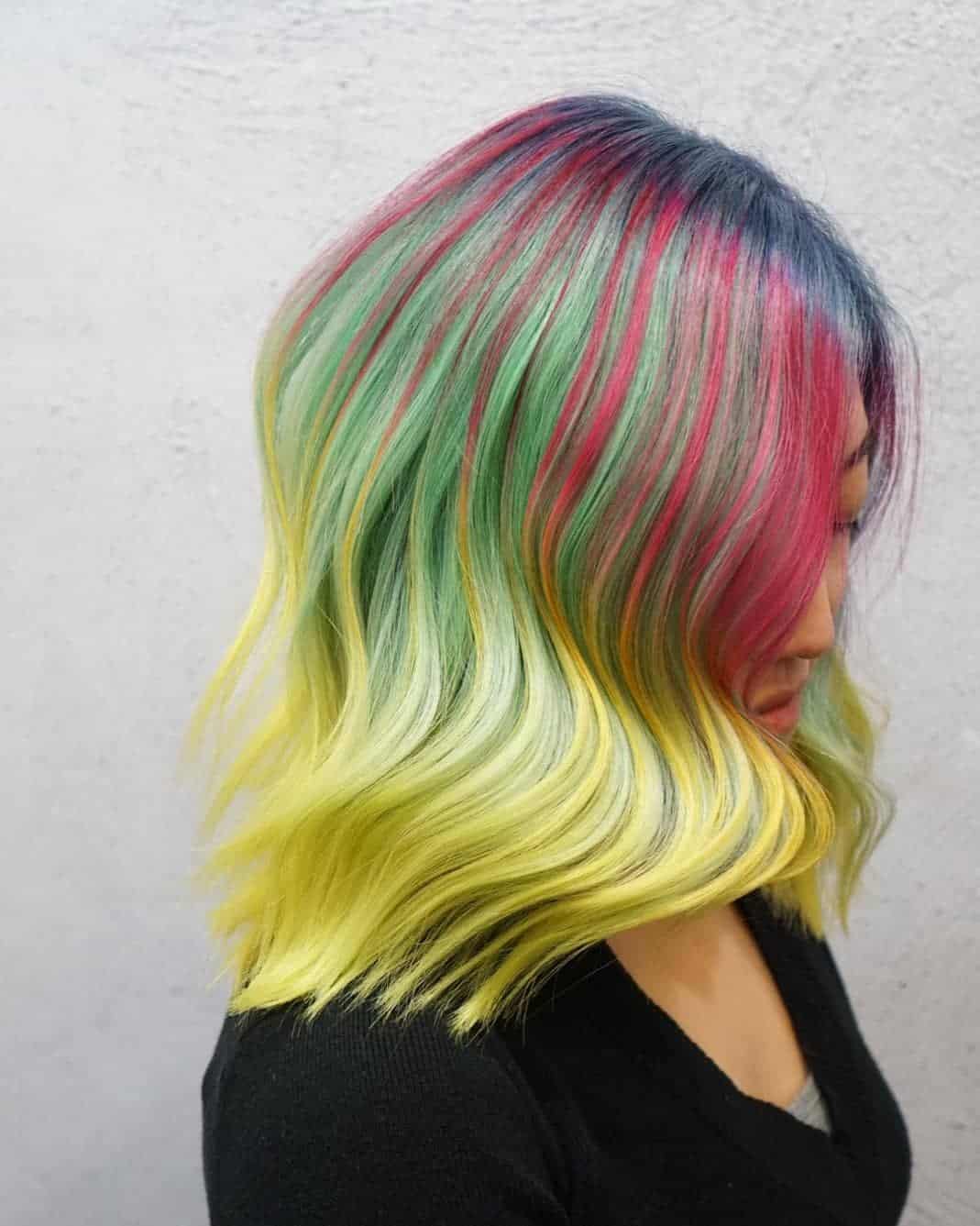 We had the unicorn hair coloring for bob hairstyle, and now we give you the rainbow.
Both of these styles utilize vivid and colorful hair colors that pop. You can be sure everyone will be looking at your hair.
21. Soft Wave Platinum With Short Straight Bangs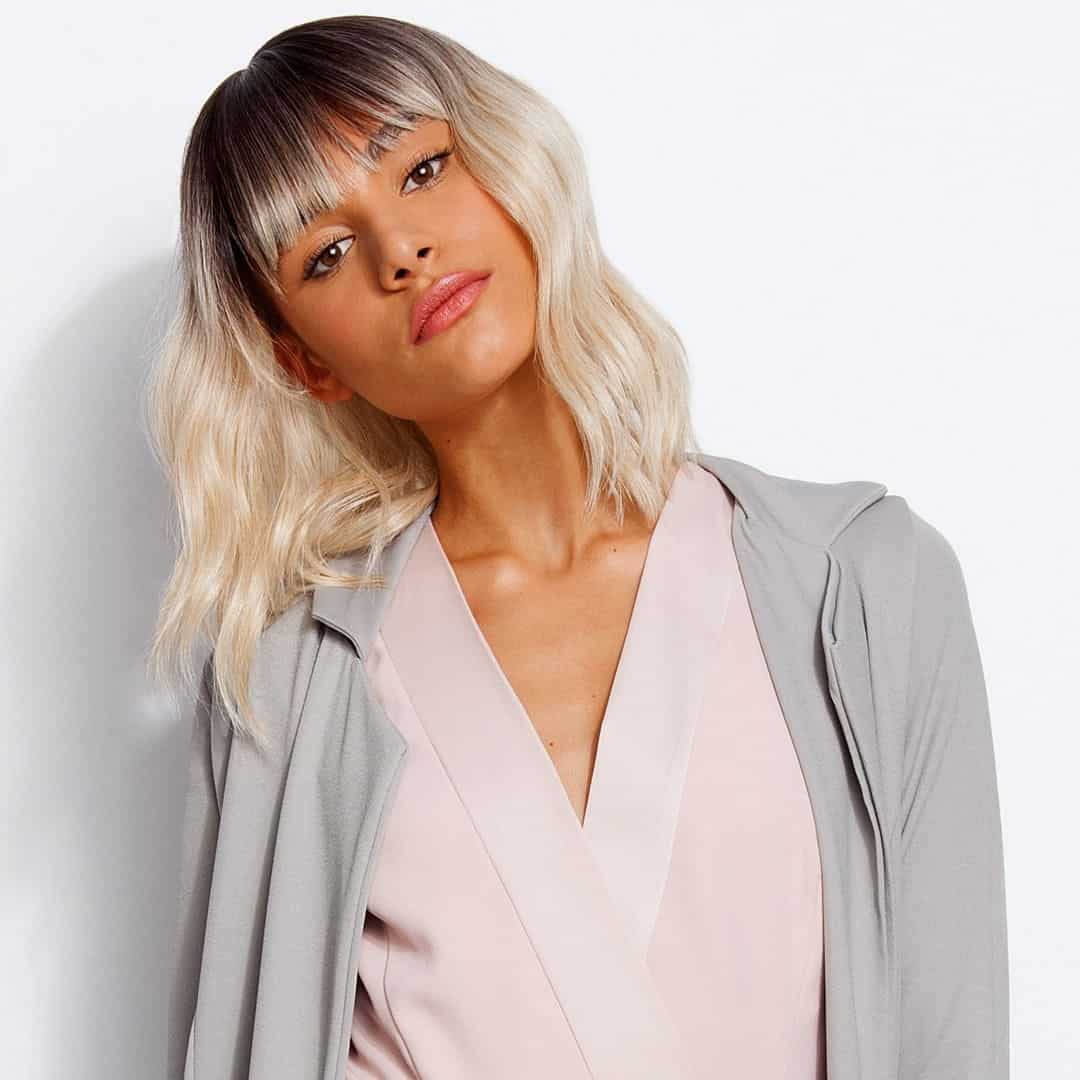 When you have long hair, one way to add contrast is short bangs. Well, that works perfectly here.
Short bob with bangs is an edgy hairstyle, one that is perfect for the urban chic woman.
22. Deep Purple Lob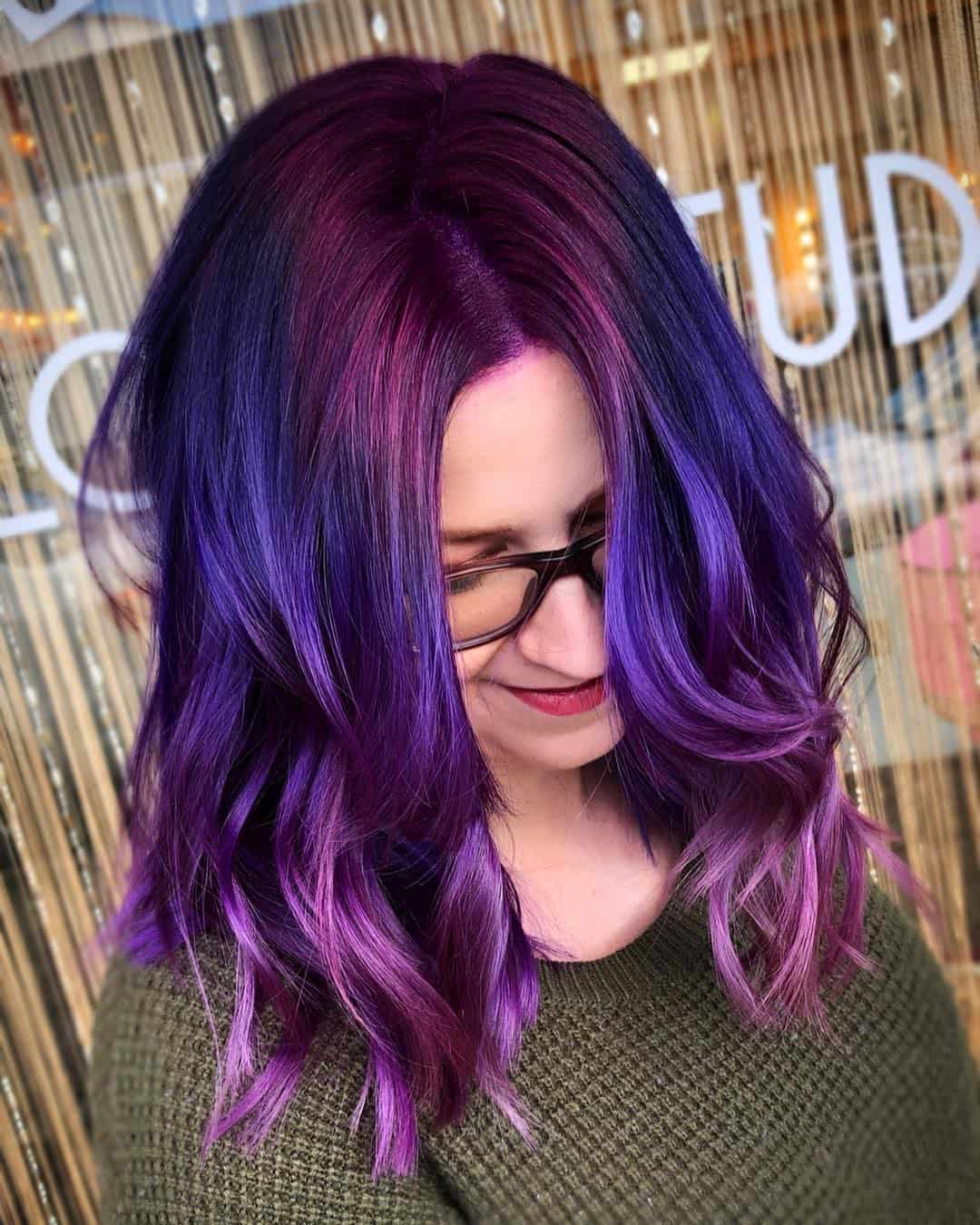 Lob, or long length bob is one of the more popular trends lately. With cut just above the shoulders, the Lob is a reference to the hairstyle trends of the 1920s.
Back then, women decided to cut their long hair, and the bob was among the most popular choices.
23. Dark Blond Ombre Lob With Tight Curls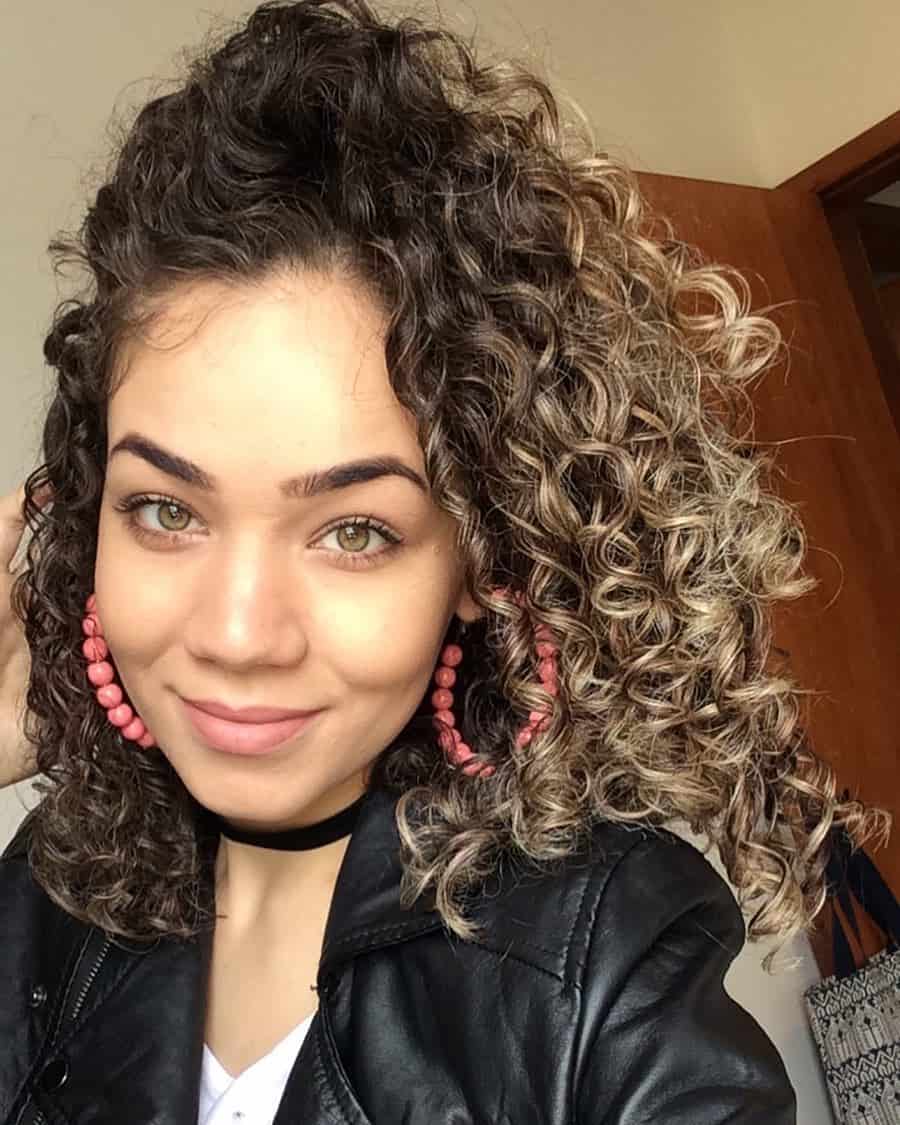 When you look at this hairstyle, it doesn't look like a bob at all. But that is exactly the trick.
Being that some women want more edginess, you can try something like this hairstyle. Tight curls look a lot like an afro-hairstyle, and they are great when you want to look urban.
24. Neon Aquamarine Lob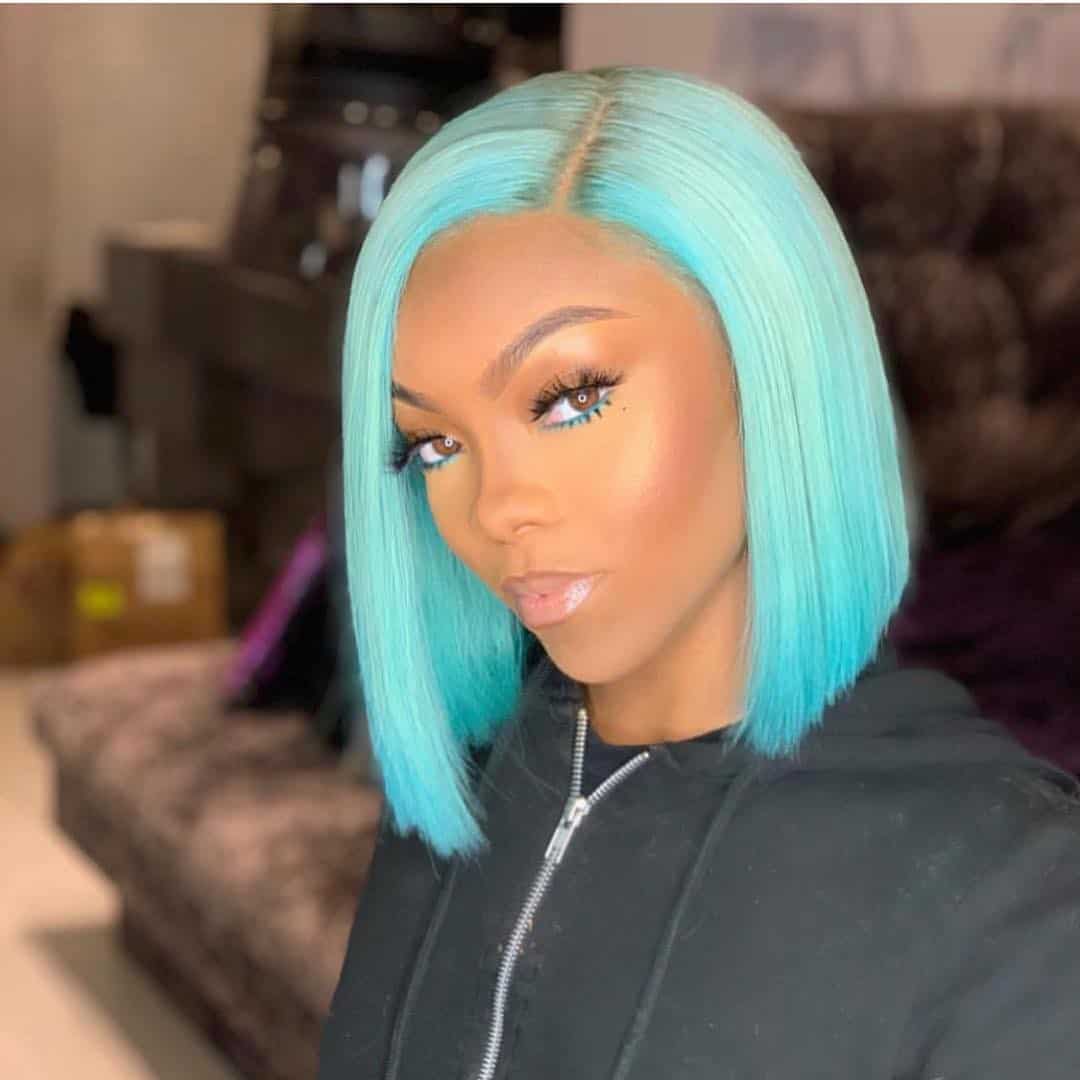 Not many women can pull of this hair color. The hairstyle is a classic bob, but the coloring is something that is too bold for a lot of women.
With that in mind, we want to give you some options to think about.
25. Chocolate To Caramel Ombre Lob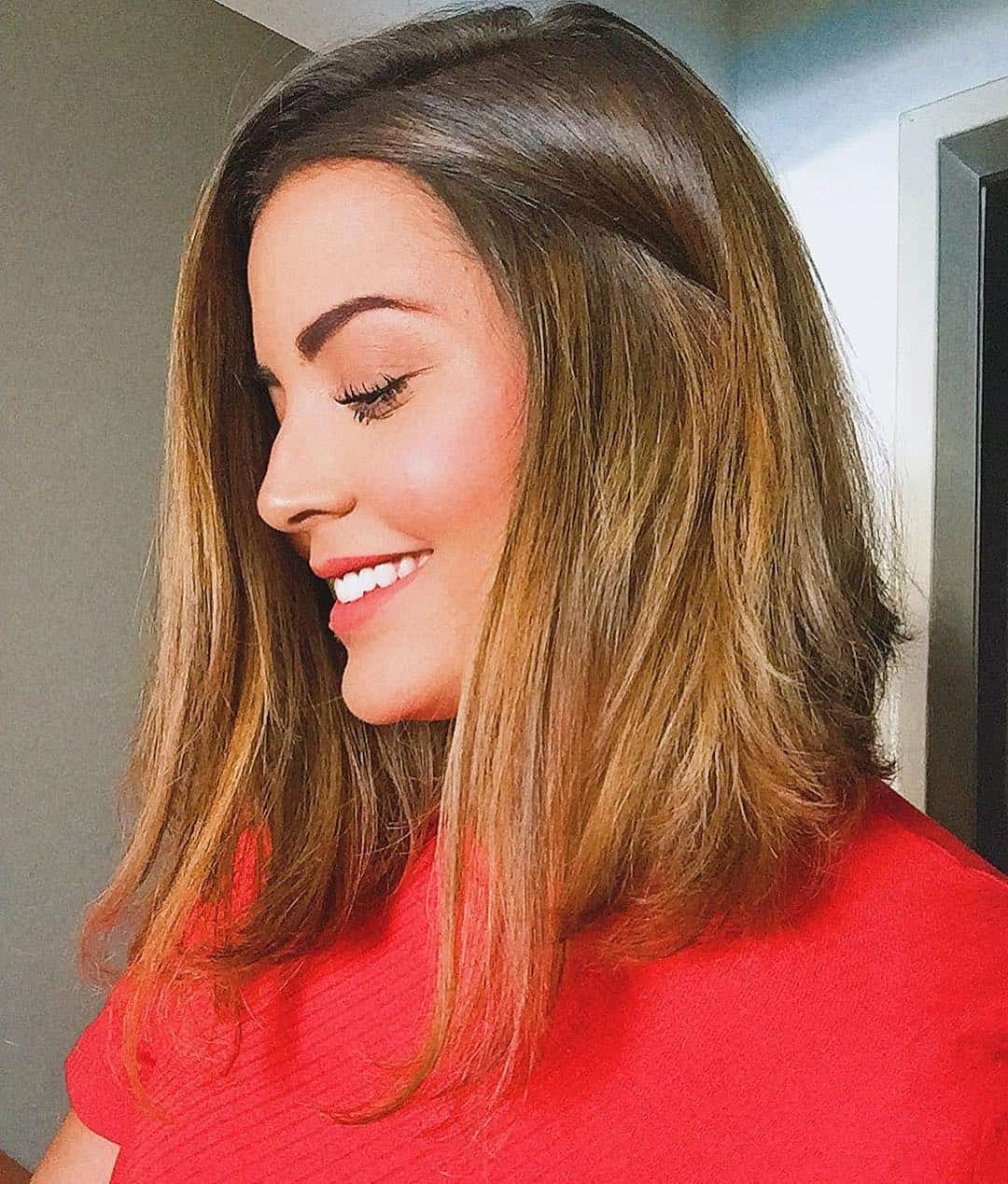 If you are not into bold hair coloring, go for something classic and simple. Chocolate and caramel are two colors that work perfectly together, and give you a very close to natural look.
26. Tamed Curly Balayaged Blond Lob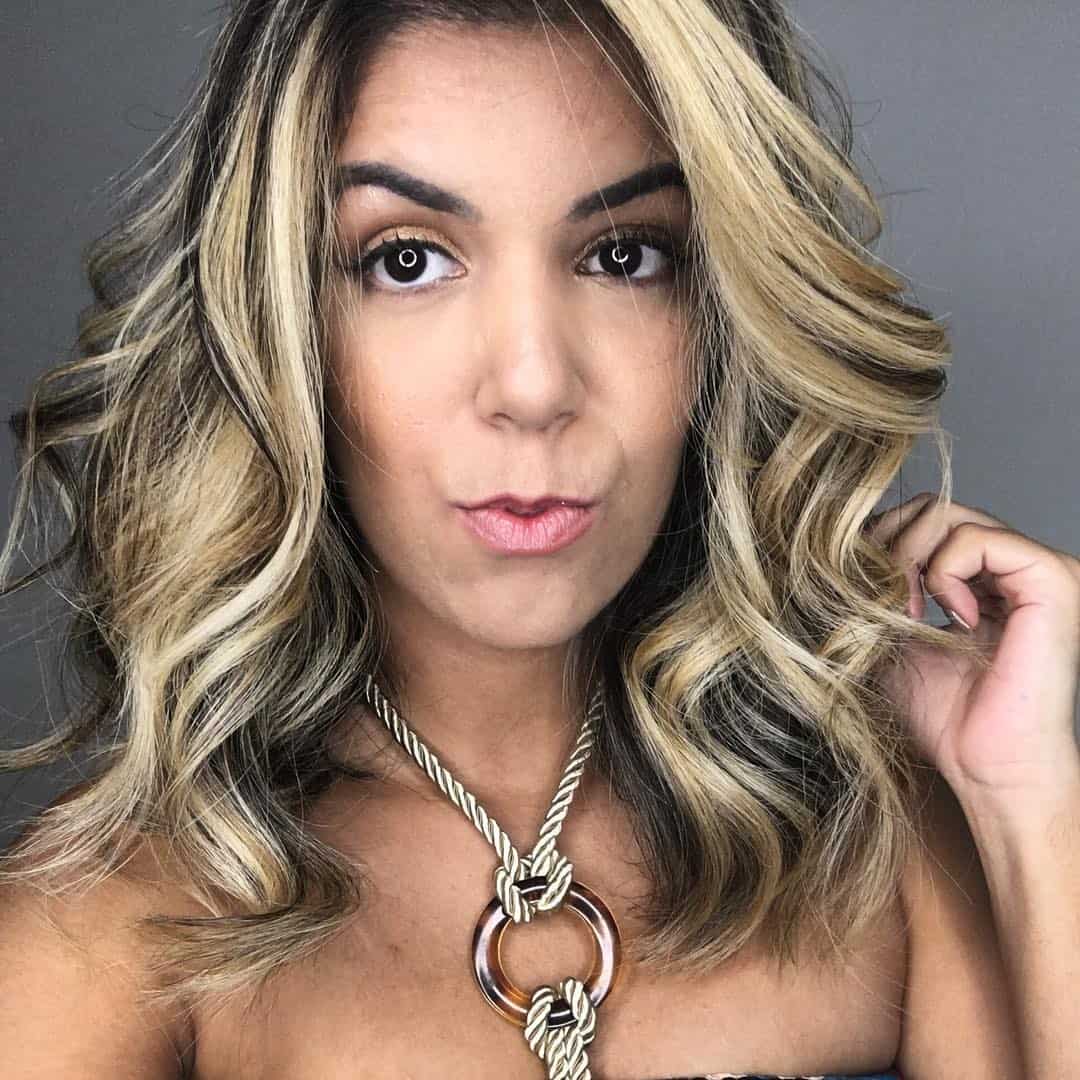 Taming curly hair is not an easy task. But you can get the bangs to something respectable and stylish. Add some balayage highlights, and your hairstyle will actually look playful, not chaotic.
27. Lovely Straight Ginger Lob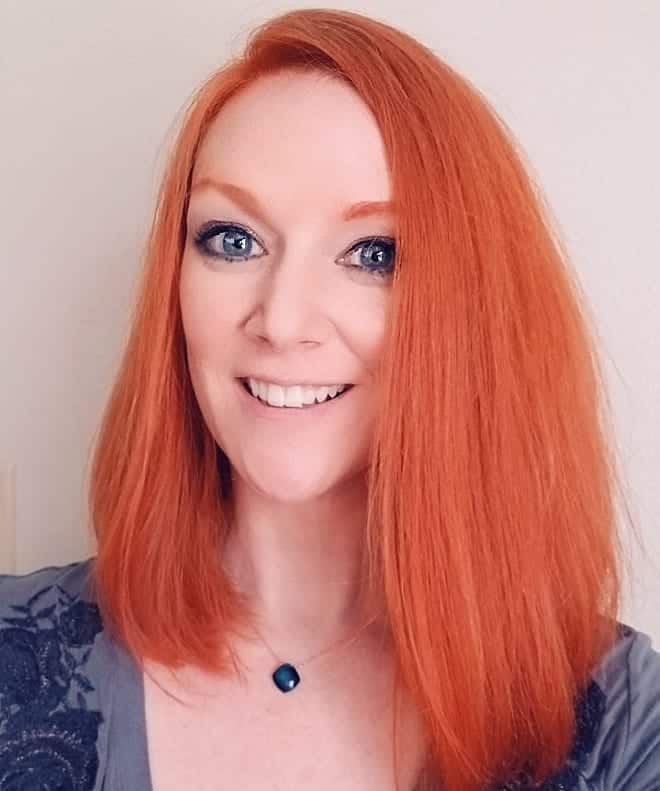 In the past several years, gingers have become extremely popular. Some might say it is because of Ron Weasley, character in Harry Potter.
But whatever the case is, gingers are living on a high popularity note right now. And you can easily get the color. Works perfectly for a bob hairstyle.
28. Wild Dark Blond Ombre Lob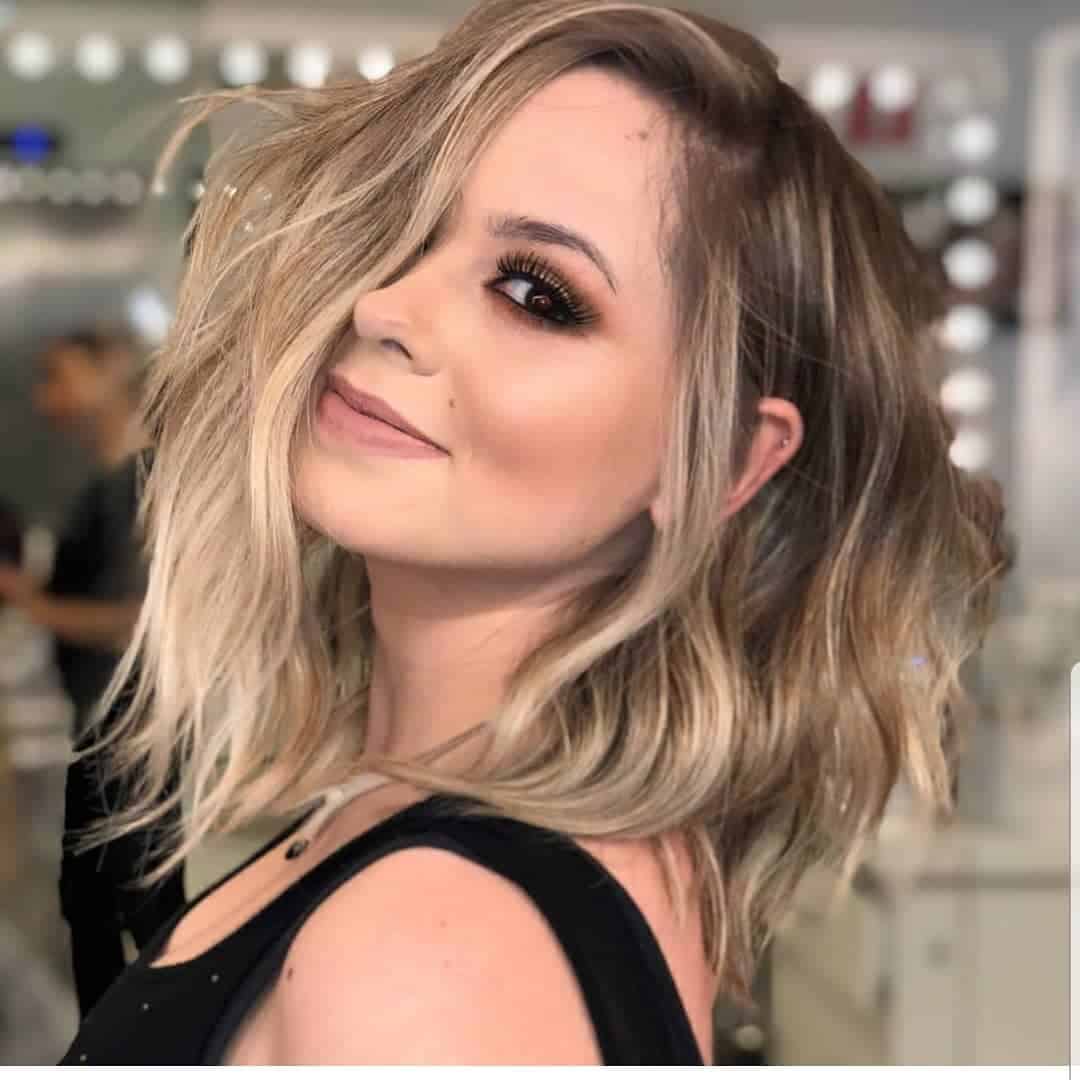 Last, but not least, we give props to one of the hottest hair trends in the past 10 years. And that is the ombre.
Almost every woman has had an ombre in the past several years. If not, this bob hairstyle is perfect to try it for the first time.