From detailed to simple, women have always looked for the next best thing how to braid their hair. And now, with the Pipe Braid trending, women are trying to find out how to get this braid that is part French braid, part infinity braid, and part twist.
What makes the pipe braid so cool? For starters, it is a hairstyle that looks cool and feels cool, especially when you are trying to combat the hot summer weather. Pipe braids can withstand hours of fun, and you won't have to worry about your hairstyle breaking.
With that in mind, one problem with the pipe braid is that it takes a lot of practice to master the technique. But, you can always call up on somebody to help you. With that in mind, here are a couple of ideas on how to incorporate pipe braids into your lifestyle.
1. Classic Slick Pipe Braids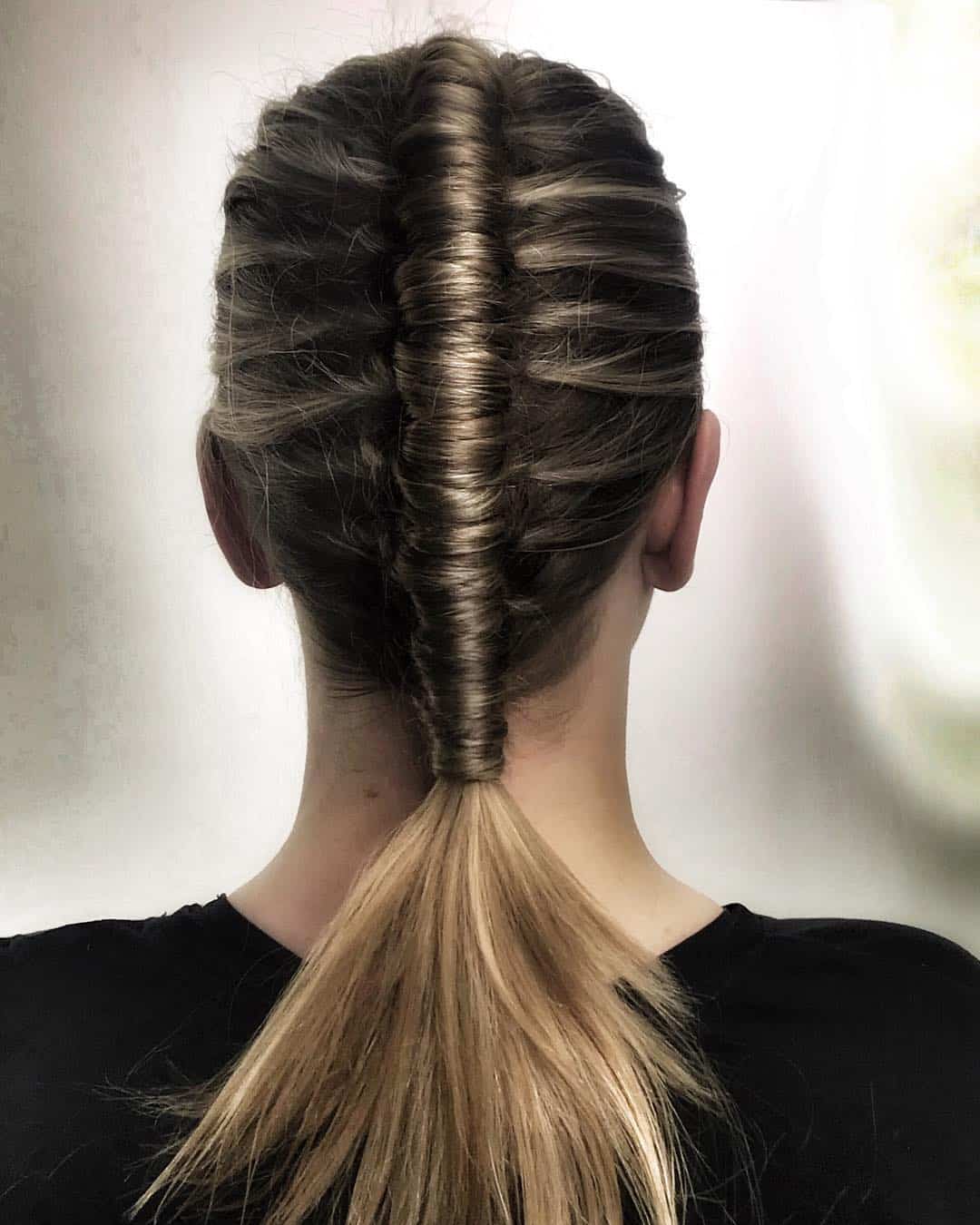 Let's start with the classic pipe braid that is tailor-made for a festival party. You get a hairstyle that will keep your hair in check, and let you party all day and all night long. Could you ask for anything more?
2. Elegant Pipe Braid With Streaked Updo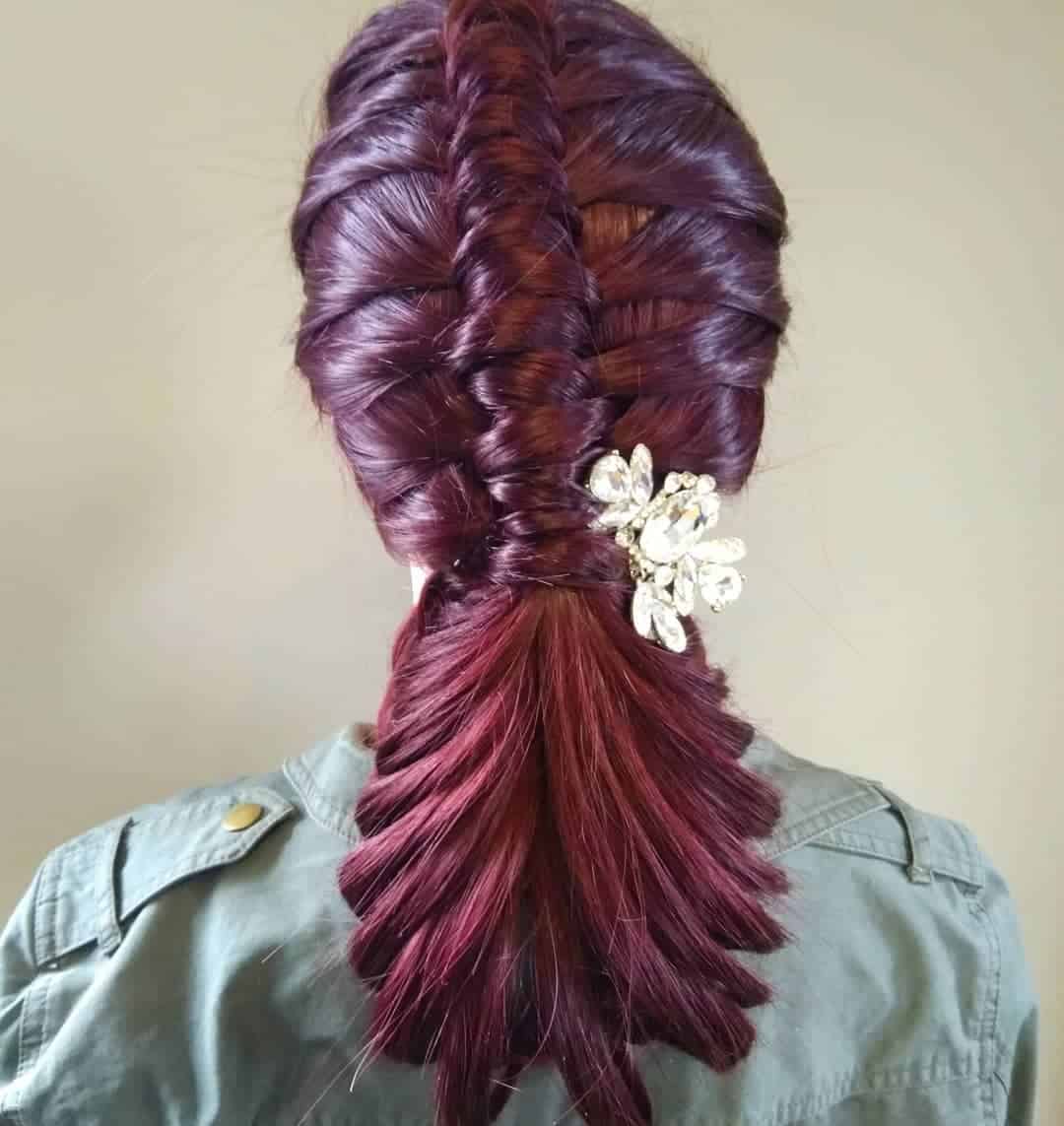 There are many variations to the classic pipe braid. And it all comes down to what you want and what you need. For example, if you need a bit more volume and texture on the top of your head, an updo is a great idea.
3. Half-Up Waterfall Pipe Braid Tieb-Back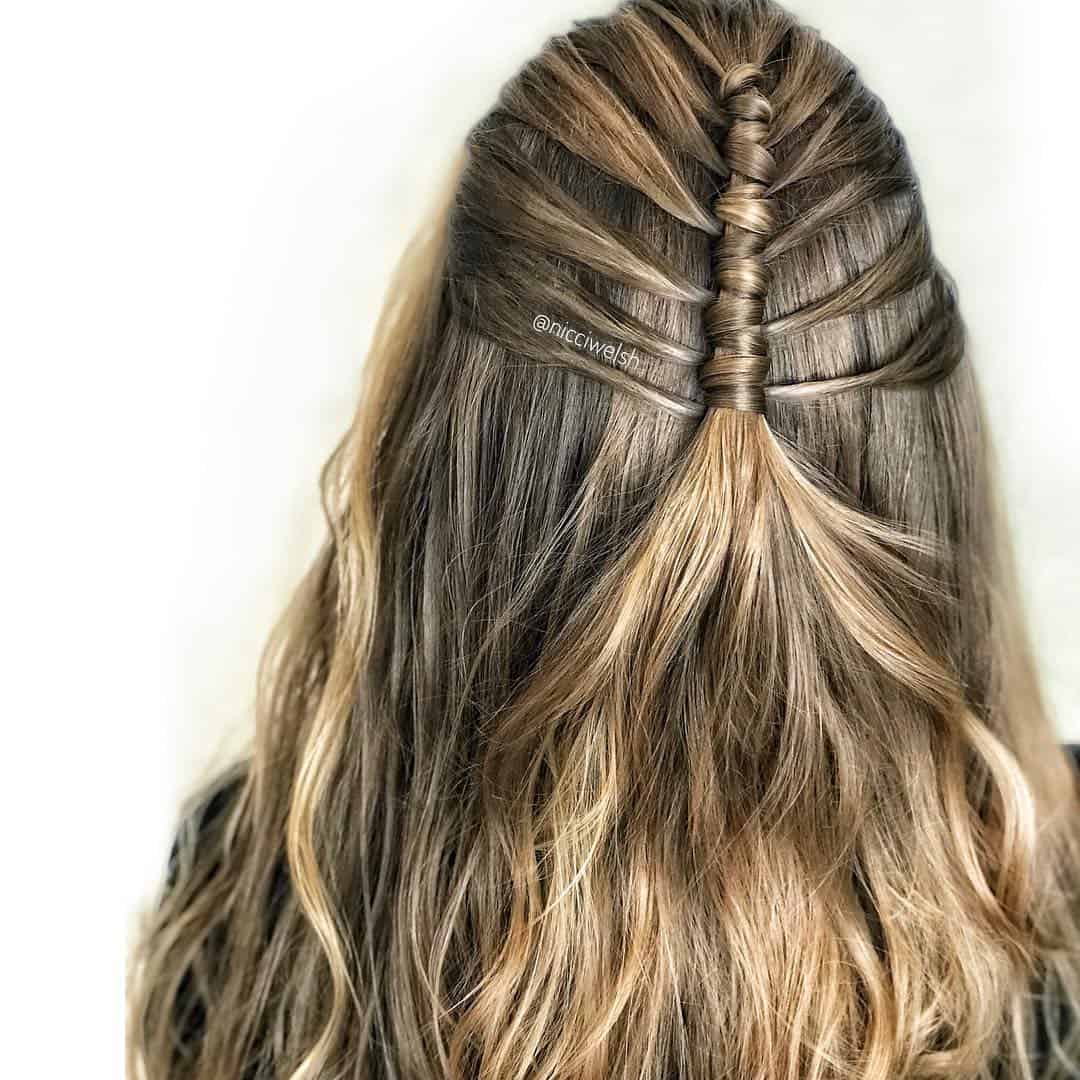 The waterfall take on the pipe braid gives you a bit more of a cool factor. It is a hairstyle you want on your casual days. So, if you want to look a bit more laid-back and relaxed, add some waterfalls.
4. Crown Wrapped Pipe Braid In Twisted Low Updo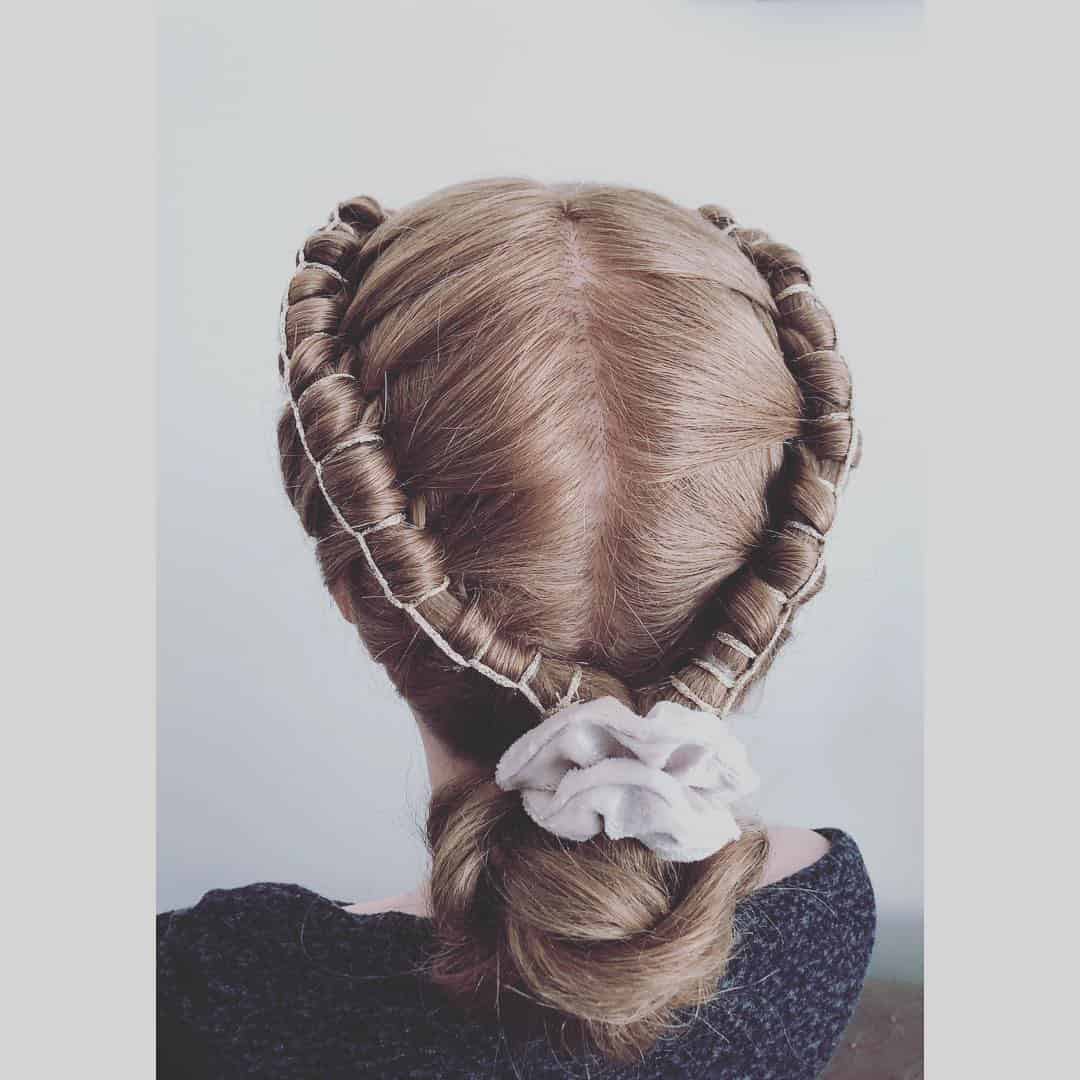 While the pipe braid is generally a casual look, there is no rule that says you cannot add some elegance. We all know the crown braid is a wedding-style and level hairstyle. And you can make it using the same technique of the pipe braid.
5. Four Chunky Cornrow Pipe Braids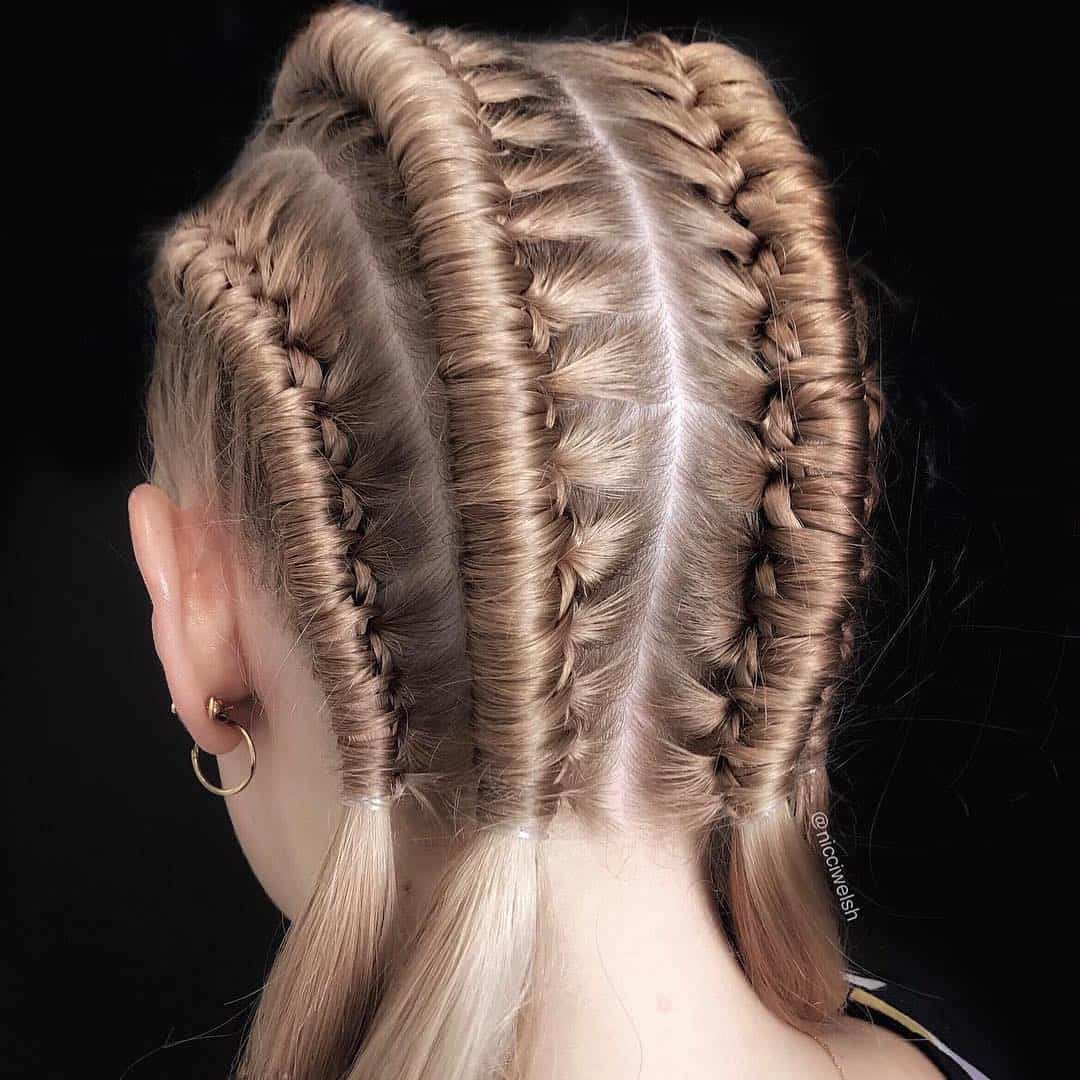 After all, the cornrow is one of the inspirations for the pipe braid. It is only natural that you return the favor, right? Try something different, and instead of one braid, get four cornrows.
6. Pipe Braid Fauxhawk With Low Ponytail
In the past few years, the fauxhawk and the Mohawk have gained popularity. And the result is we see the style combined with other trending hairstyles. What we love here is the contrast. As in, you have a rebel and courageous style Fauxhawk, and then a laid-back ponytail following it.
7. Loose Silver Bridal Pipe Braid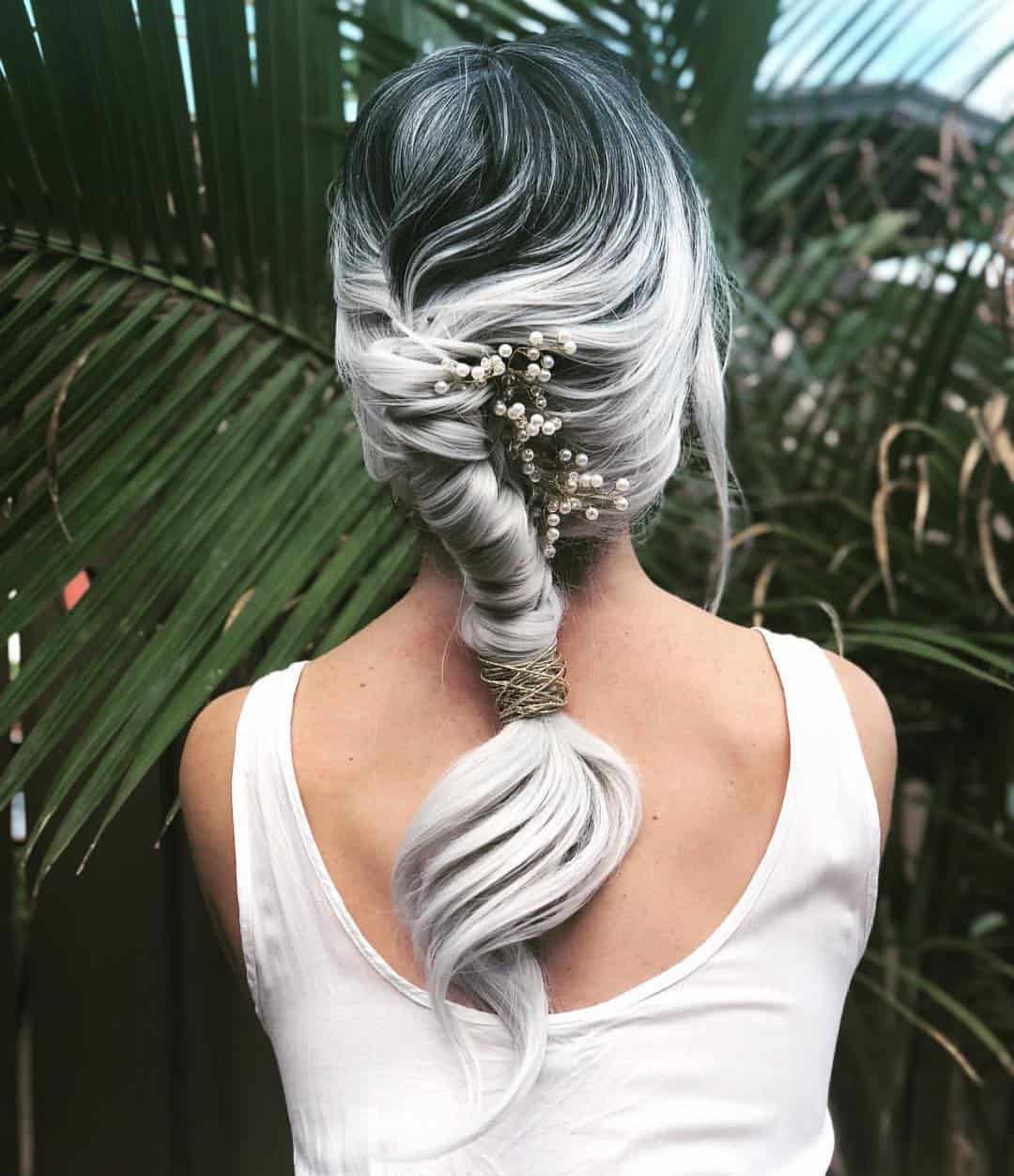 If you thought that the pipe braid is not suitable for weddings, think again. Truth be told, any hairstyle can be modified to serve as a wedding-level hairstyle. But we love how the pipe braid keeps your hair in check, and gives you an elegant finish to the dress.
8. Spiked Porcupine Pipe Braid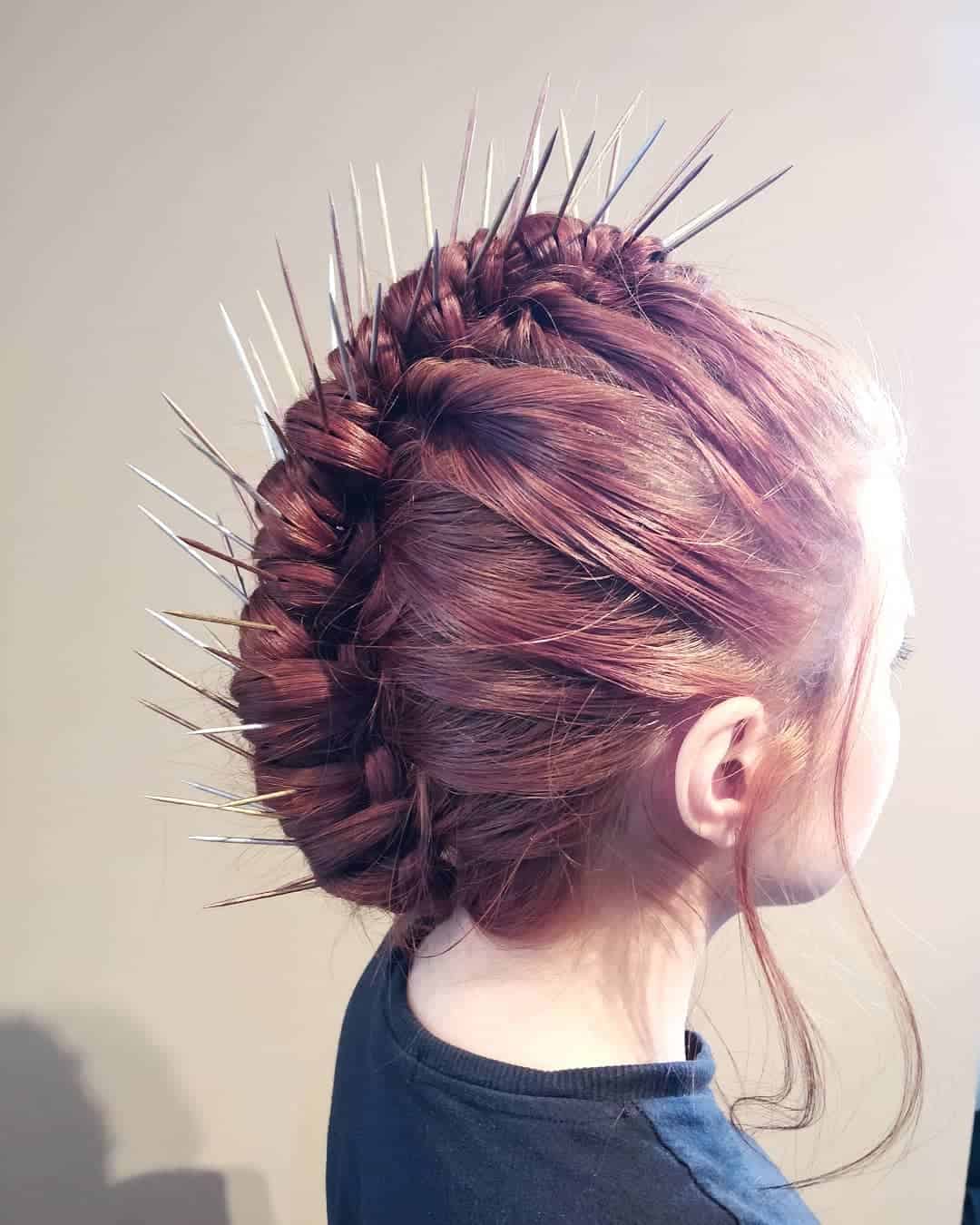 The Porcupine has spikes on his back to protect him from predators. Who knows, you might need protection on your head as well. Jokes aside, this hairstyle will give you a more playful look. And it does reminds us of a bit of the Japanese geisha girls.
9. Inverted French Braids Ending In Double Pipe Braid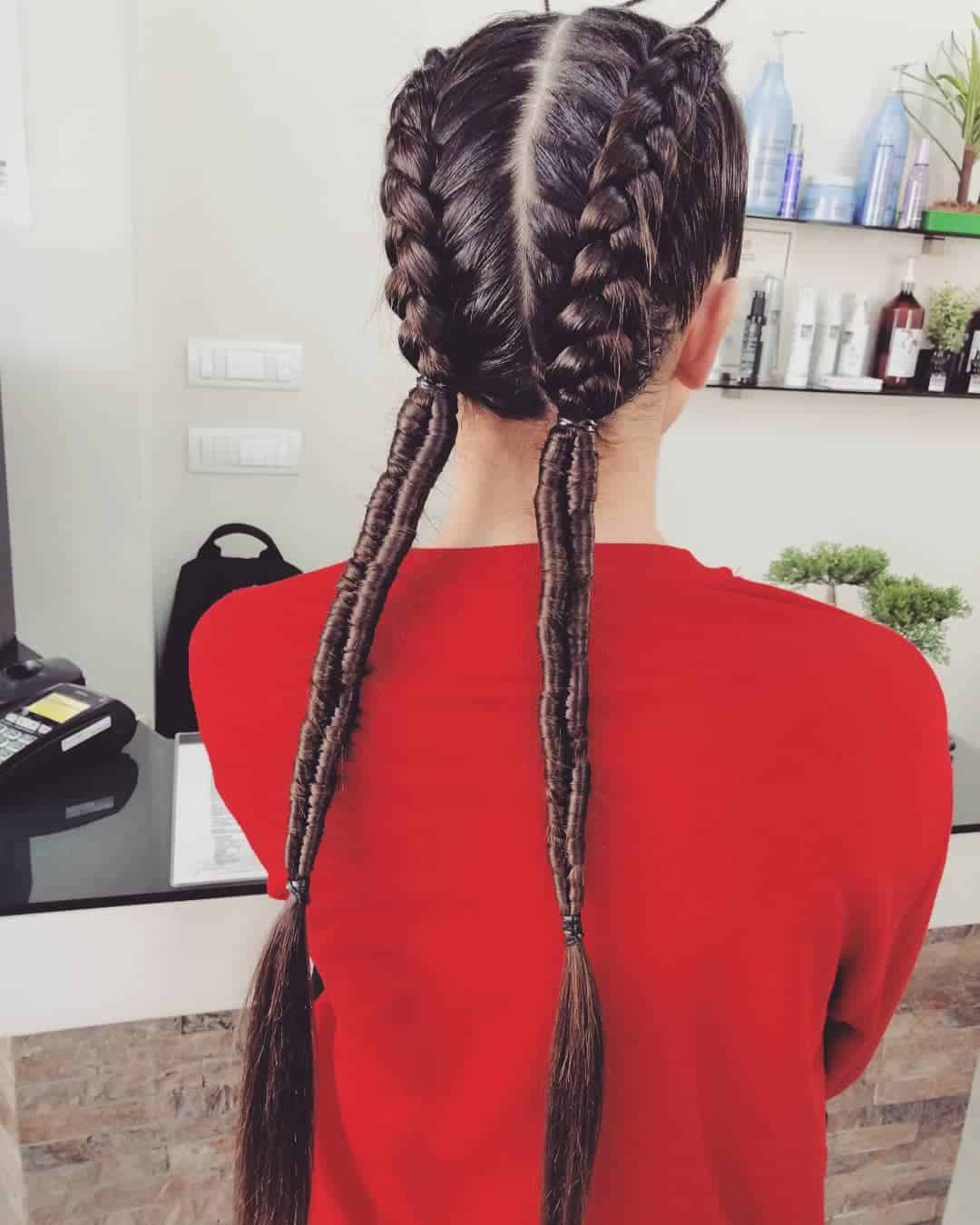 One of the parts of the pipe braid is the French braid. And with that in mind, it is your choice where the French ends and the pipe begins. Some women choose to leave more of their French braid.
10. Pull-Trough Fauxhawk With Side Pipe Braids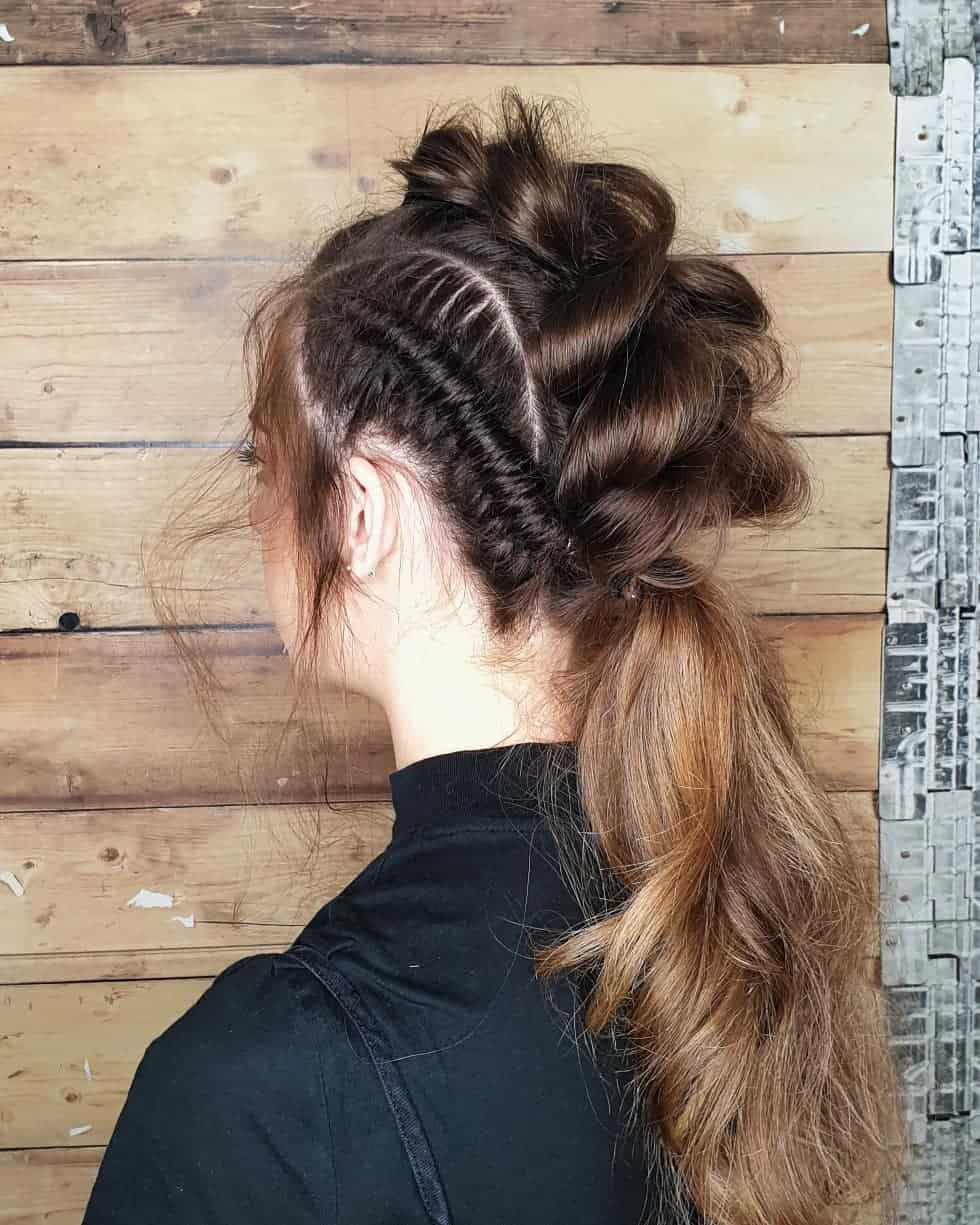 We had a fauxhawk before, but this one is a more casual and laid-back. As you can see, the beauty is that the fauxhawk can incorporate a lot of different hair trends in the final product. You have your pipe braid, side braids, and a lot more.
11. Loose Double Pipe Braids Connecting In A Ponytail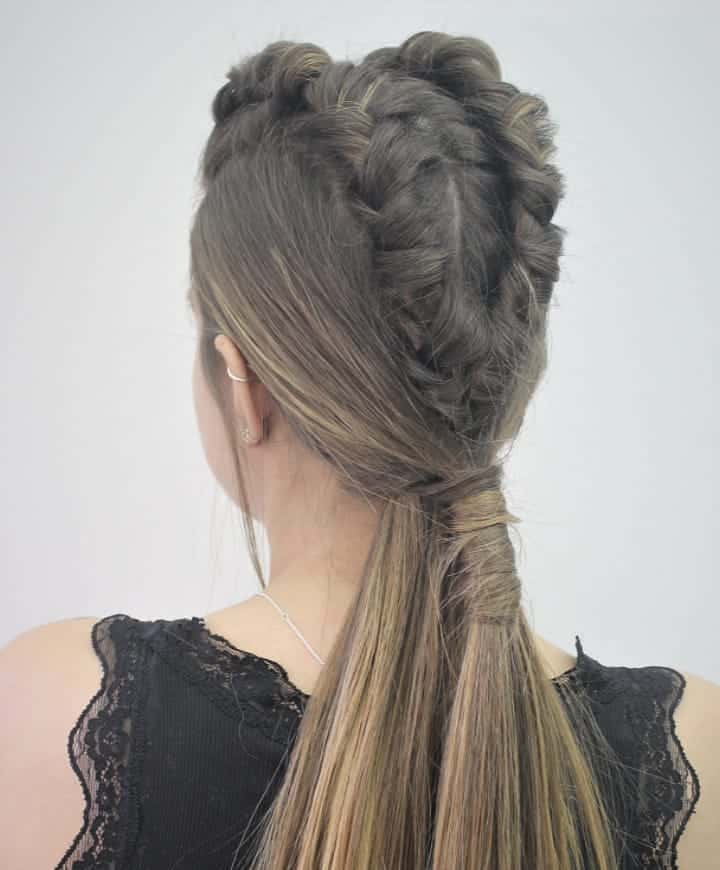 If you are looking for the ultimate casual hairstyle, look no further than a ponytail. The reality is that the pony has been the casual hairstyle for decades. But because everything runs out of fashion eventually, we are here to give you a new twist to the ponytail. Enjoy it.
12. Tucked In Pipe Braid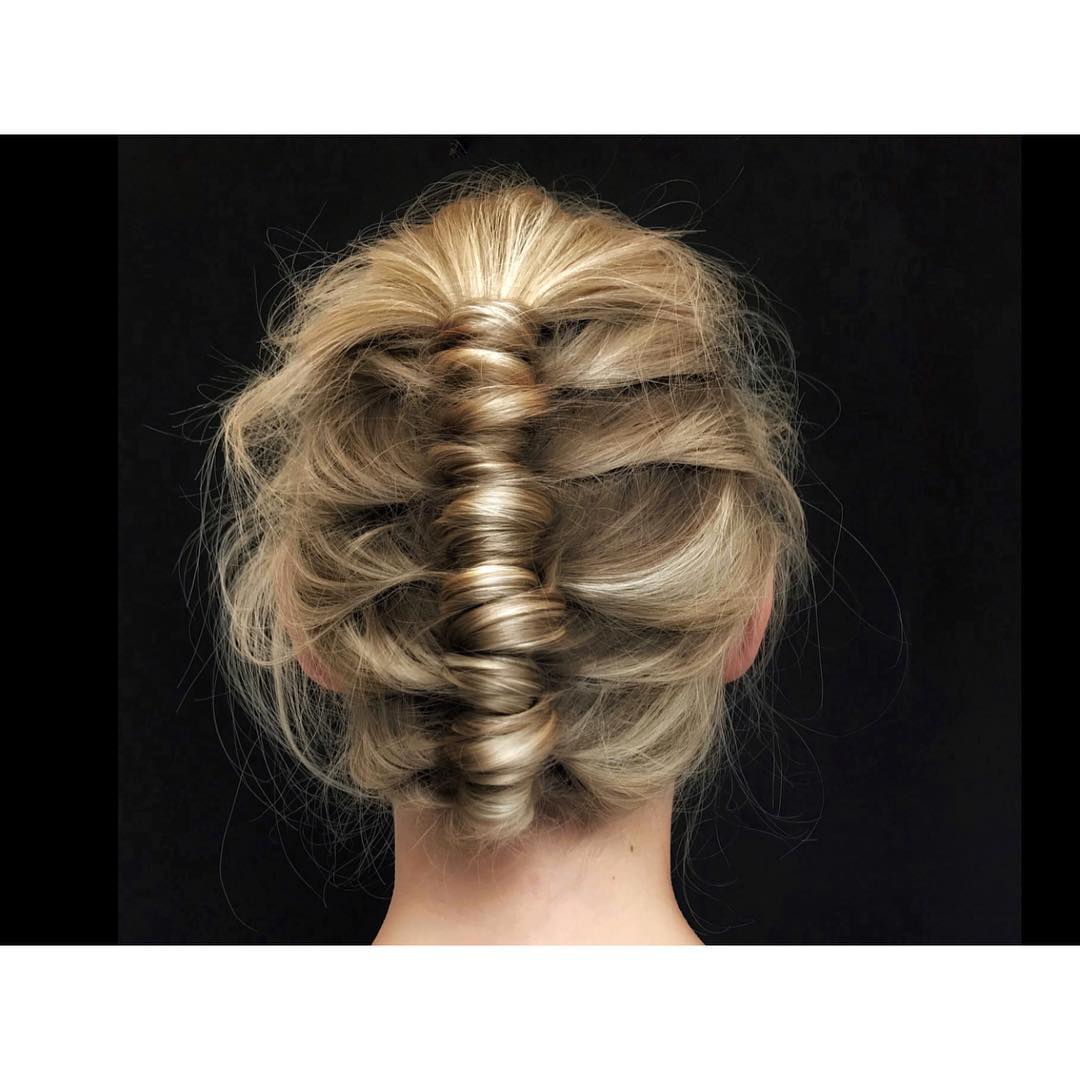 If you want to keep your hair in check, even more, you tuck it in. Basically, you want less volume of your hair, and you want everything to be glued together. Well, here is the result of that.
13. Pipe Braids With Pigtail Buns And Side Dreadlocks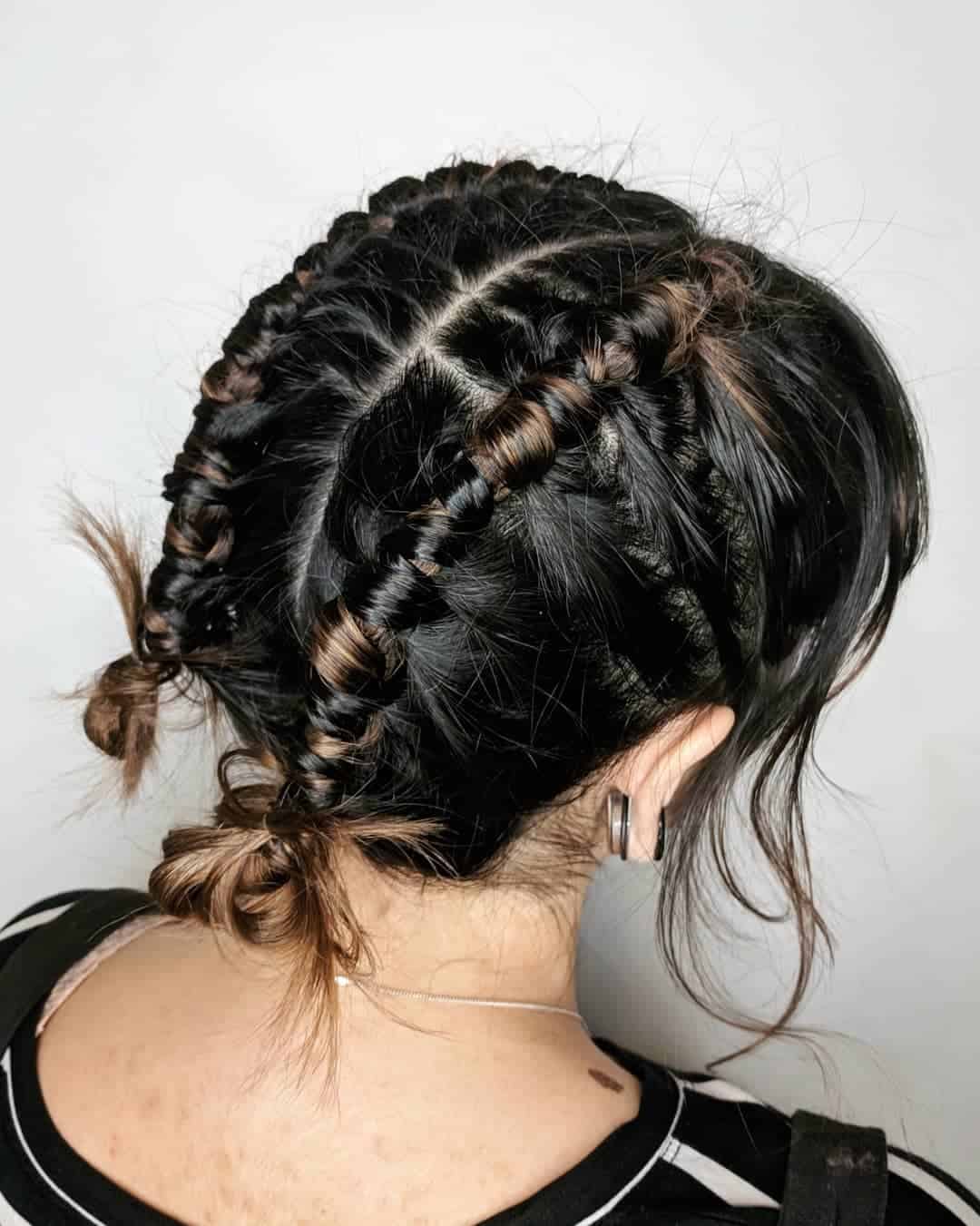 Dreadlocks symbolize the Rastafari movement. And given that there are many Rastafari festivals around the world, and the pipe braid is a festive hairstyle, it is only logical we combine these two.
14. Loose And Tight Pipe Braid Ponytail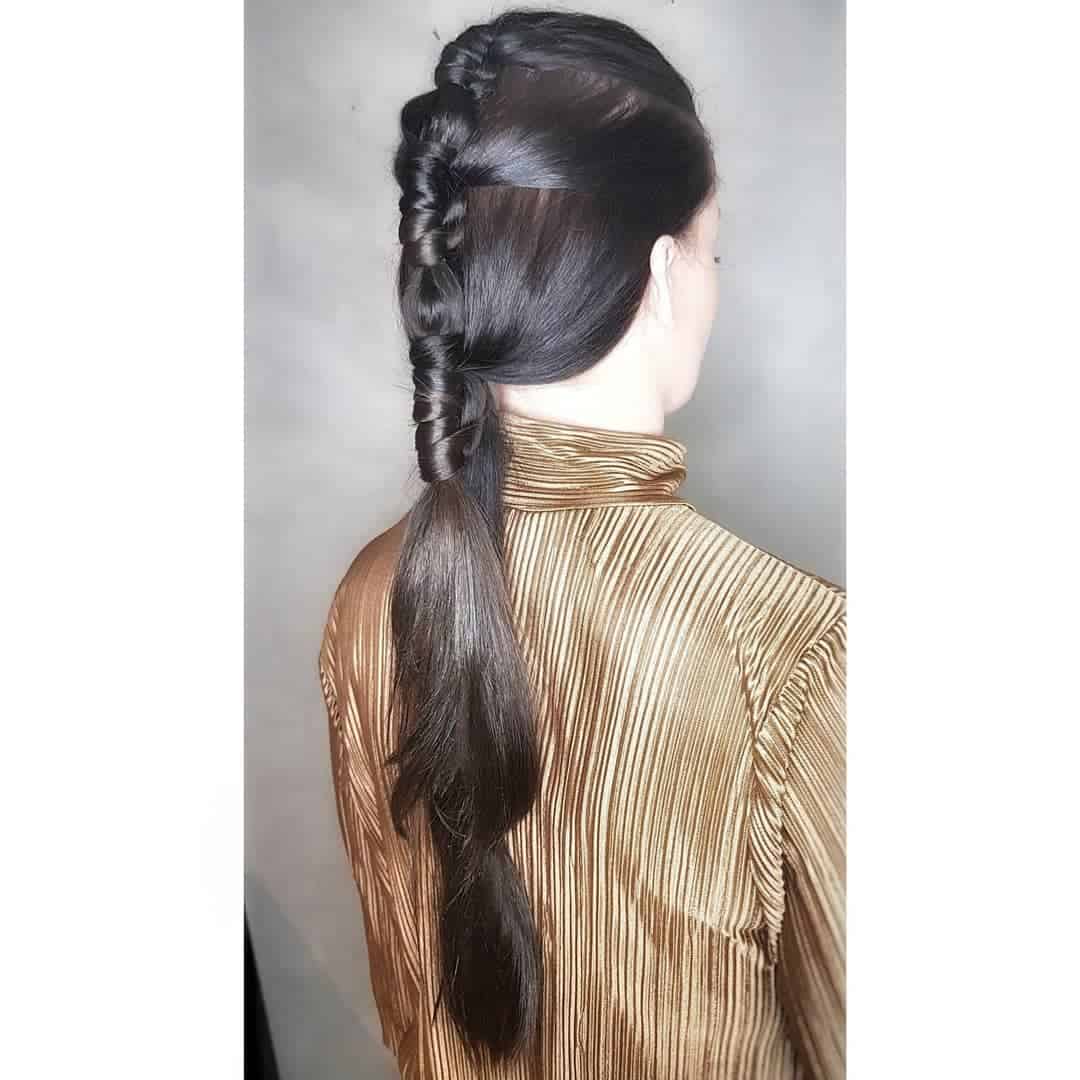 As you can see, there are many ways you can play with the pony. Some go for just a short pony on the end, others play with it hard and loose. It is all about your preference. Do as you please.
15. Small Side Pipe Braid On Short Haircut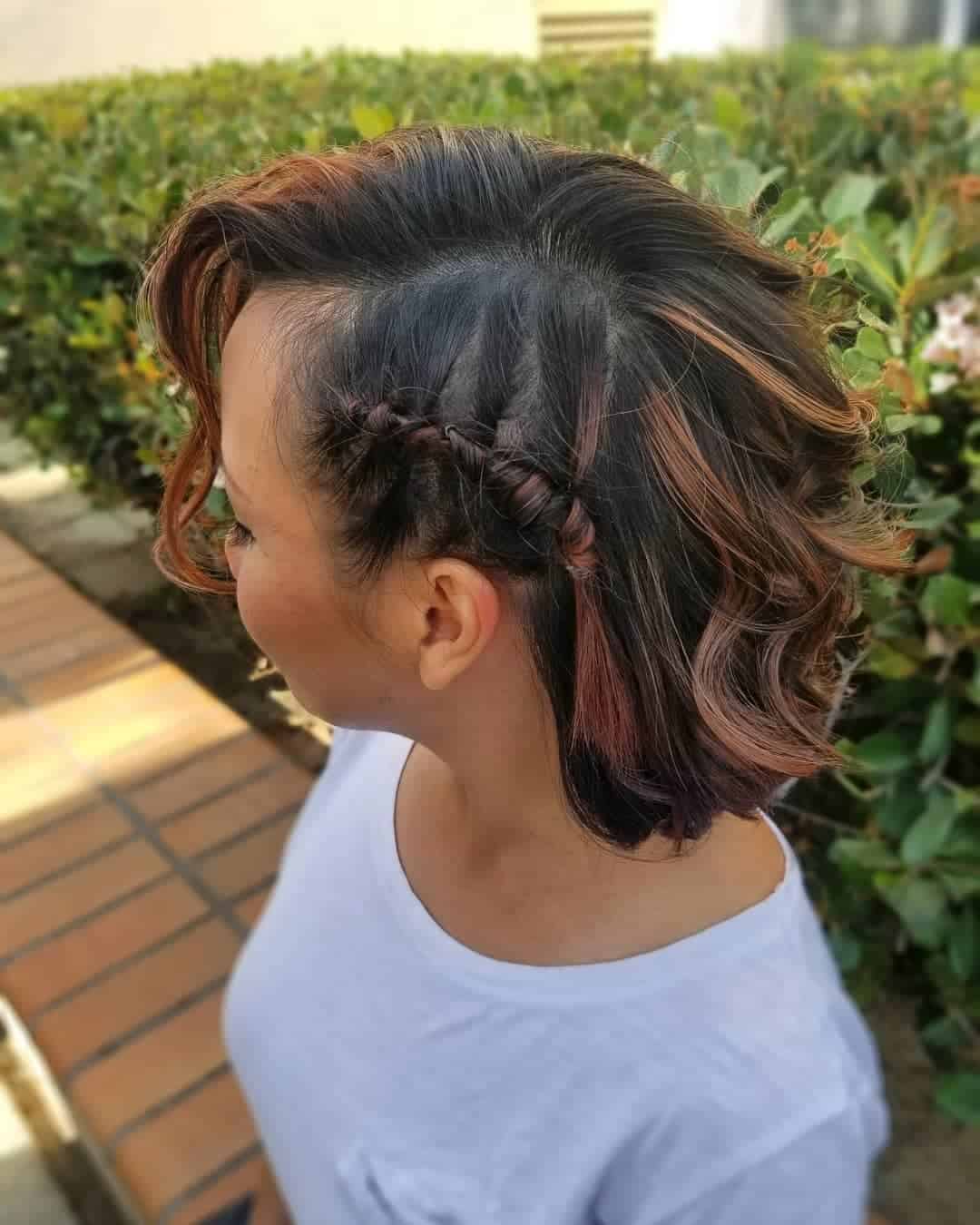 There are no limits when it comes to the length of the pipe braid. Even if you have short hair, you can get just a small one on the side. See, no problem!
16. Pipe Braid With Hair Knot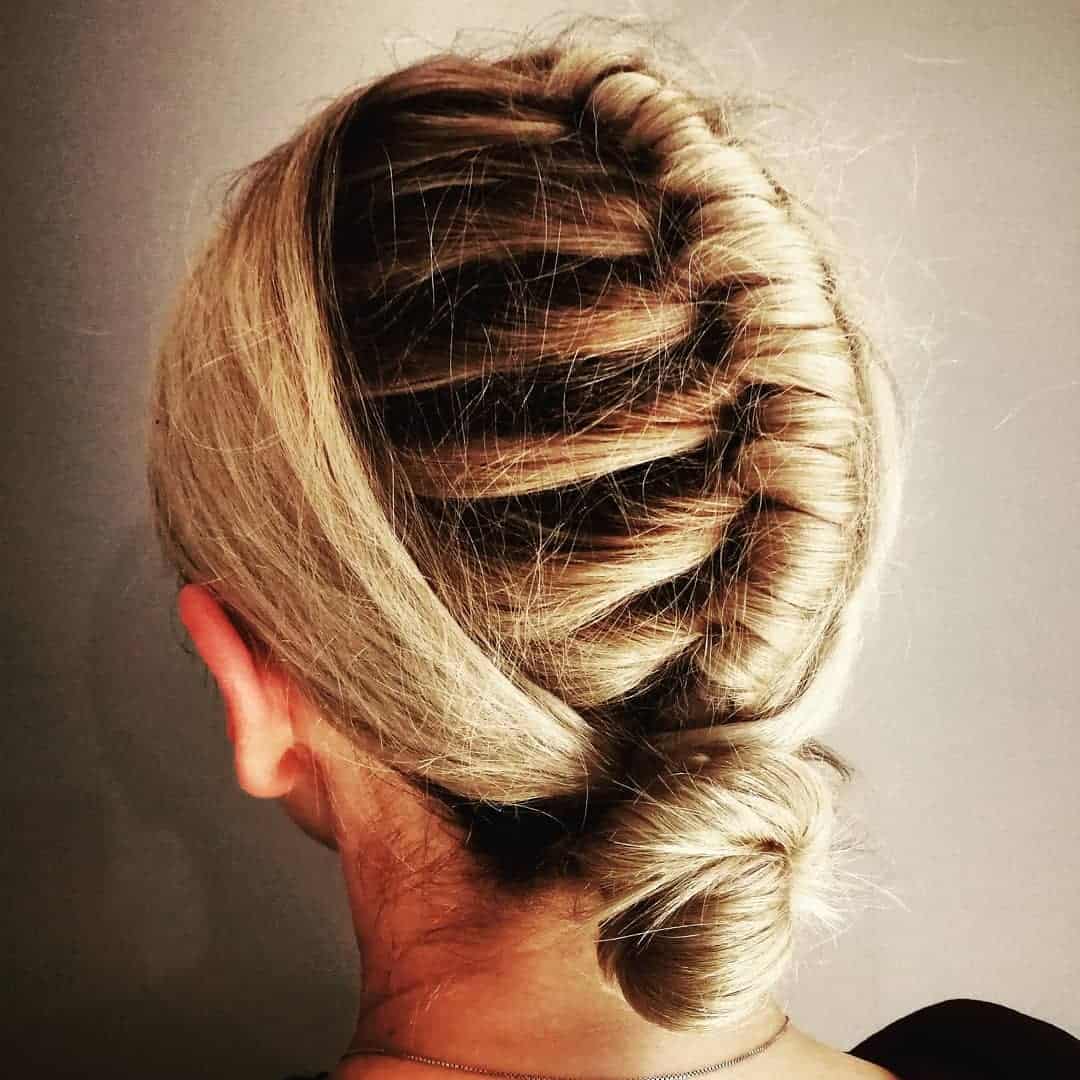 We talked previously how you can add some texture to your pipe braid. We had an updo, and now we have a hair knot. It all comes down to where you want to "stop your hair".
17. Double Pipe Braid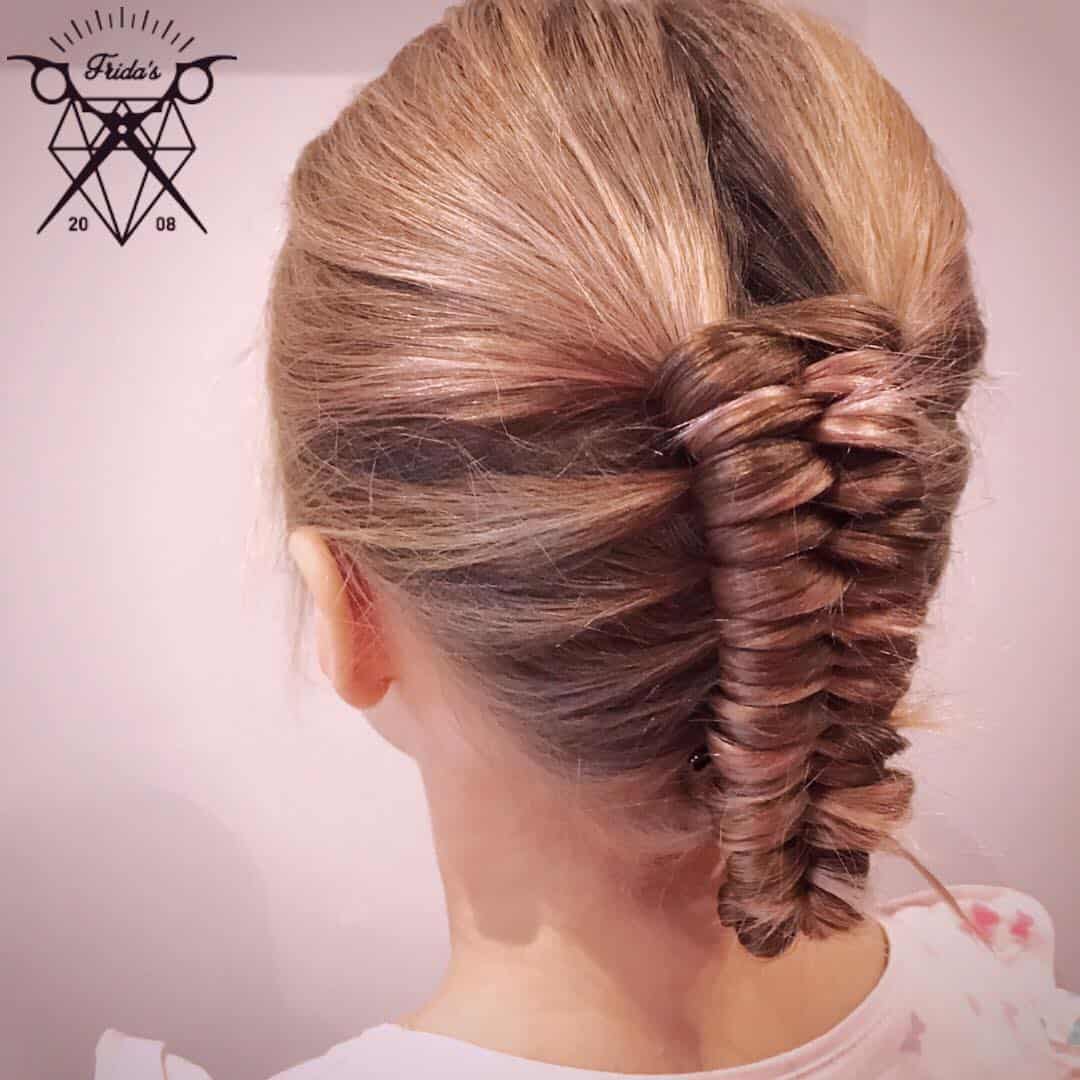 Two beats one almost always. That is the rule. So, what is better than one pipe braid? Well, two pipe braids of course. If you follow that logic, here is one idea you can try.
18. Pipe Braid Crown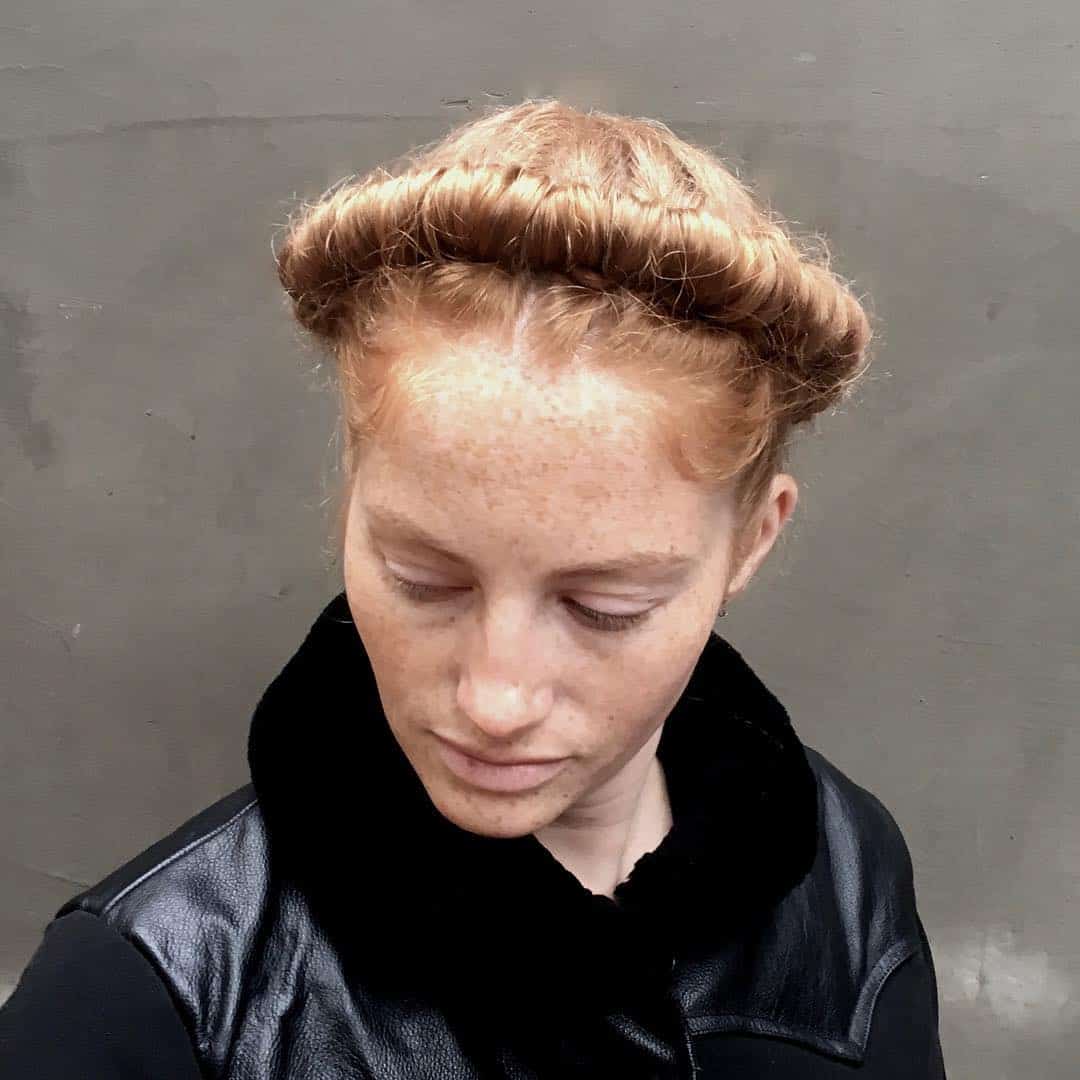 We said previously you can get an elegant hairstyle with a pipe braid. And we had a couple of wedding level hairstyles as well. Here is another one on the list.
19. Loose Pipe Braid Updo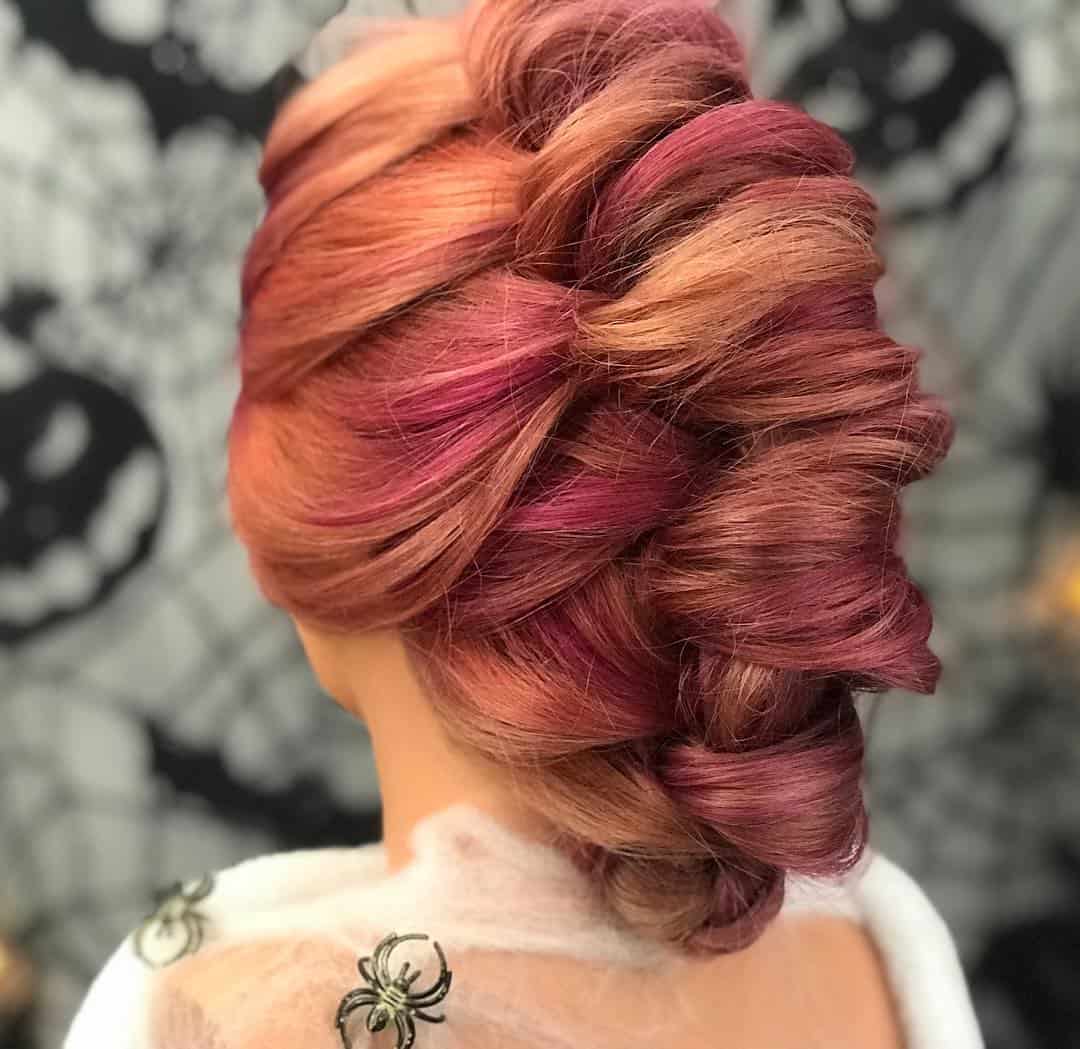 When you go for a pipe braid, one of your goals is to look casual and relaxed. Well, nothing looks more casual than a loose updo. And if you want some touch of uniqueness, dye your hair as well.
20. Pipe Braid Sectioned With Pipe Braids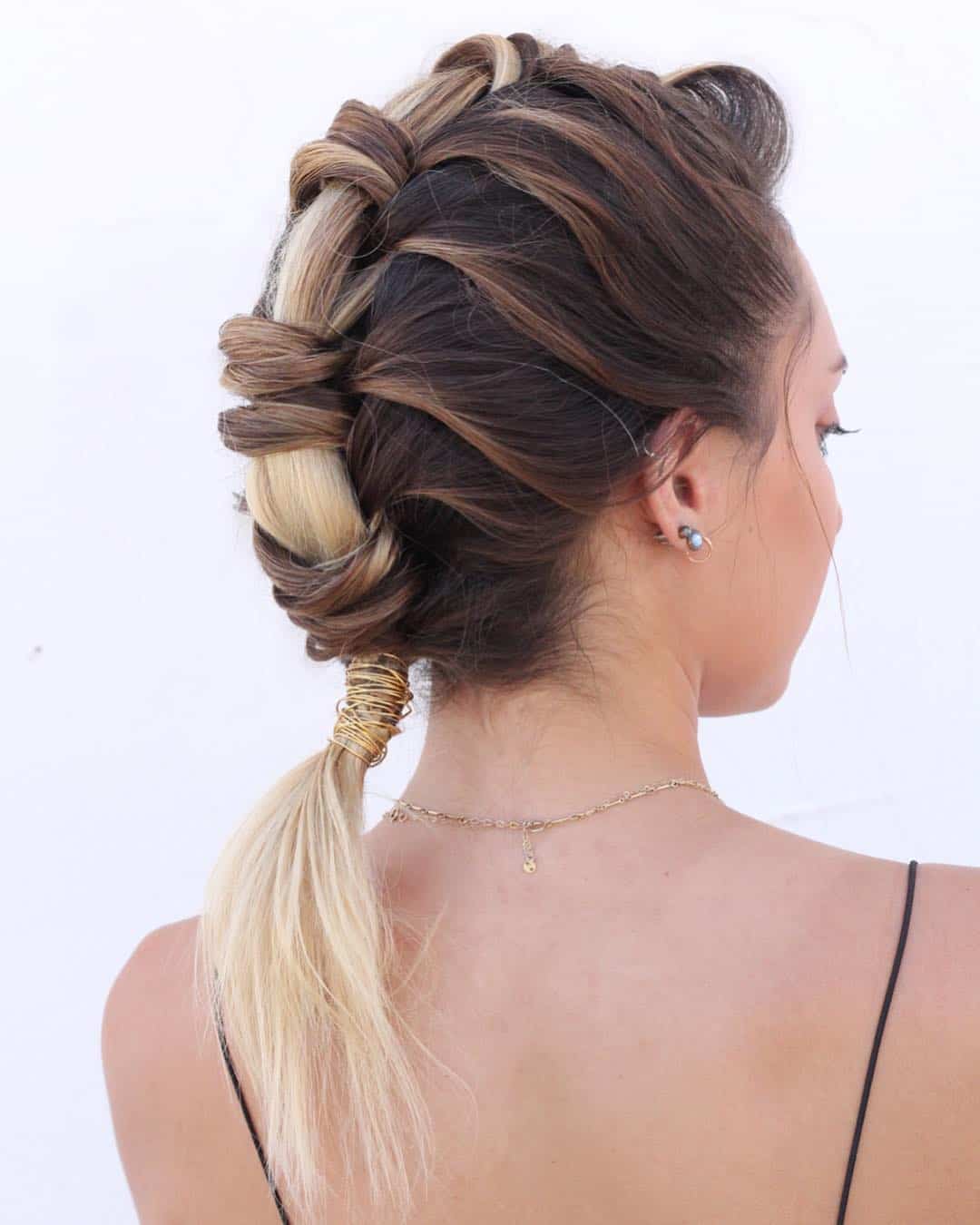 Xzibit had a show several years ago, called Pump by Ride. And one of the most famous jokes was that if you like something, you get it in your car. Like, a car in the car. Well, that is the logic here. Do you like pipe braids? Well, I've got you a pipe braid within your pipe braid.
21. French And Pipe Braid Combo Ponytail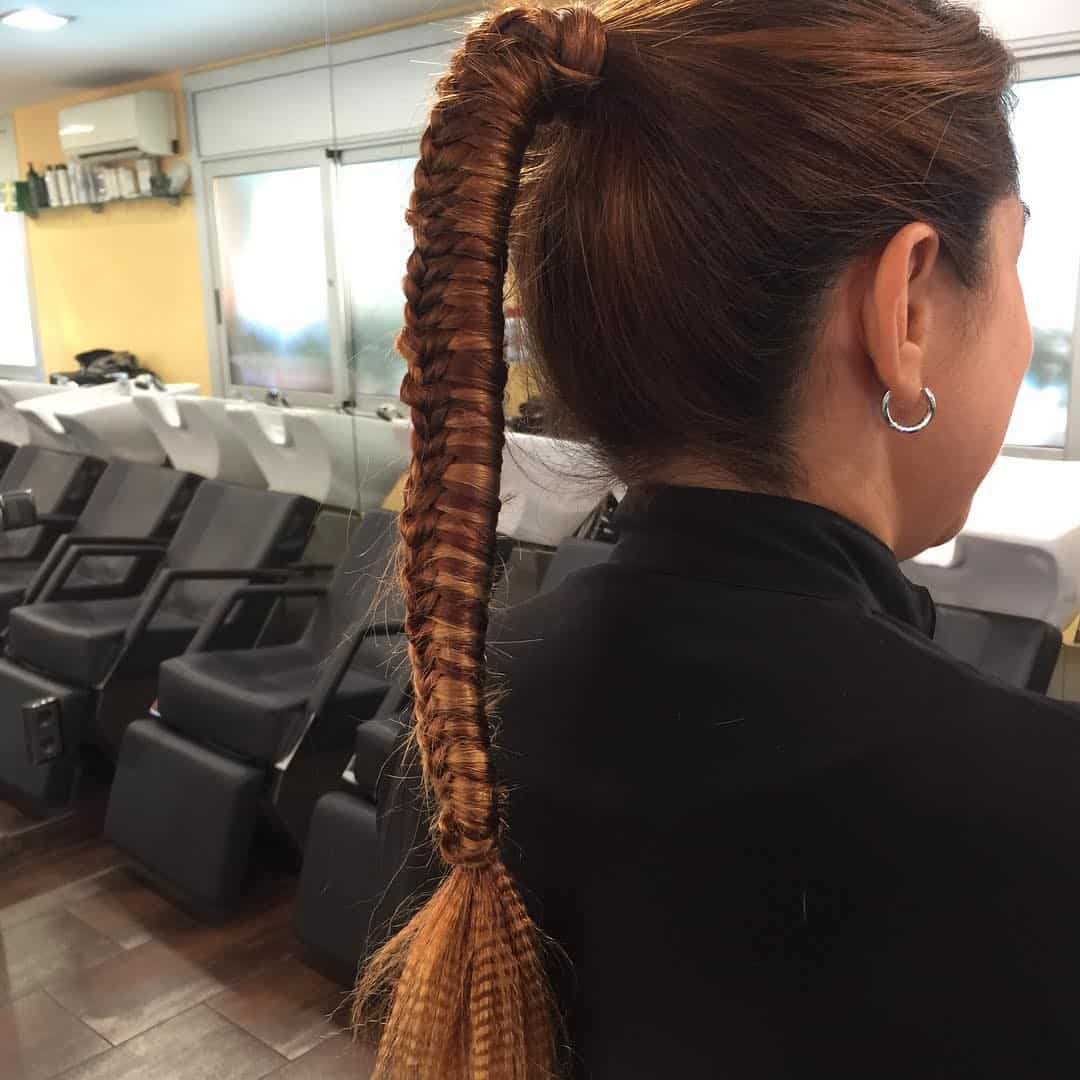 A French braid ponytail is great. But if you want to take things to the next level, you go a step further. And that combines French braid and pipe braid in one.
22. Small Messy Pipe Braid In Loose Curly Ponytail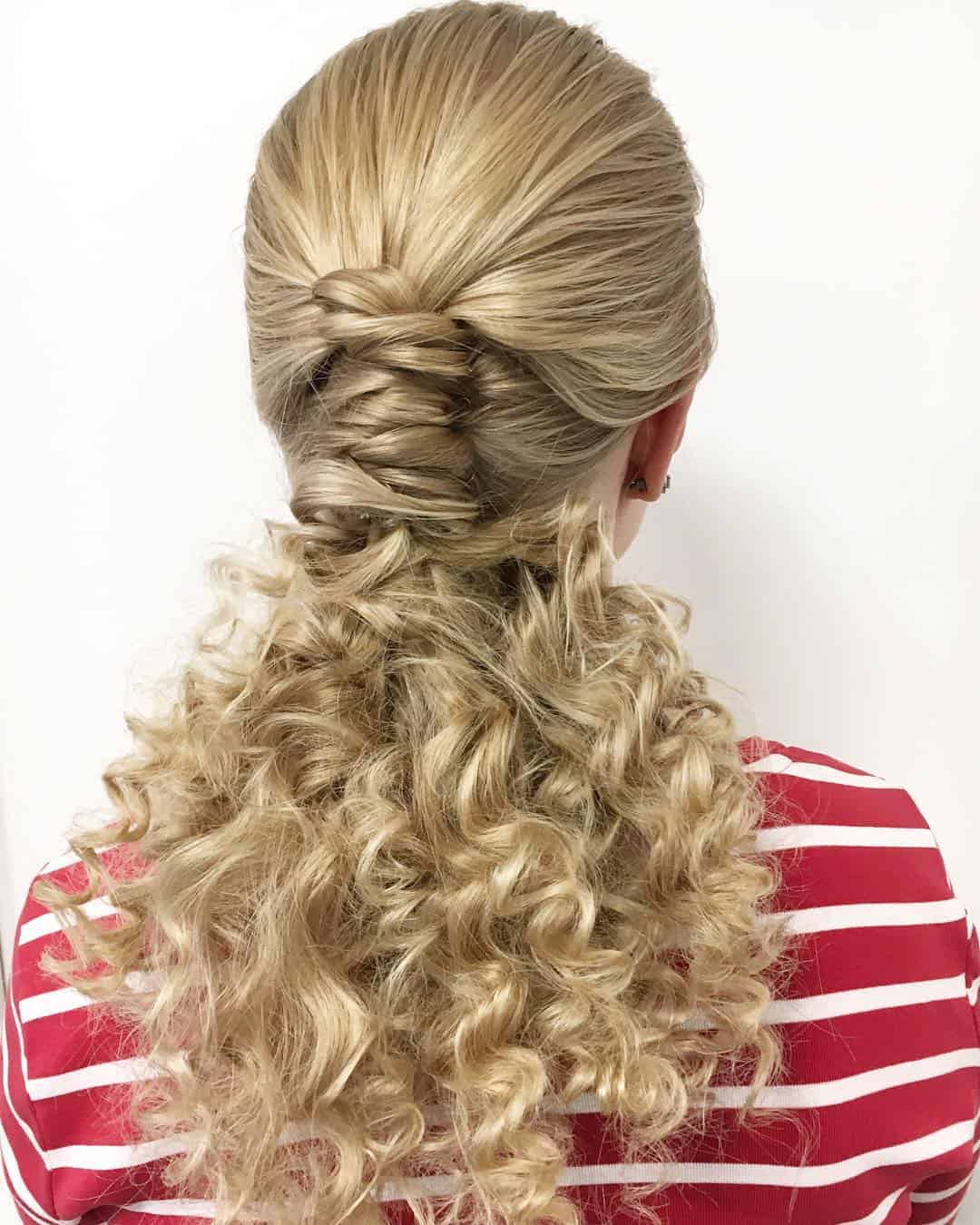 Here is another way you can get a casual ponytail. The beauty of the pony is you can get both elegant, and casual look. We had an elegant ponytail above, and now we give you a casual and loose version.
23. Pipe Braid Updo Framed With Twisted Crown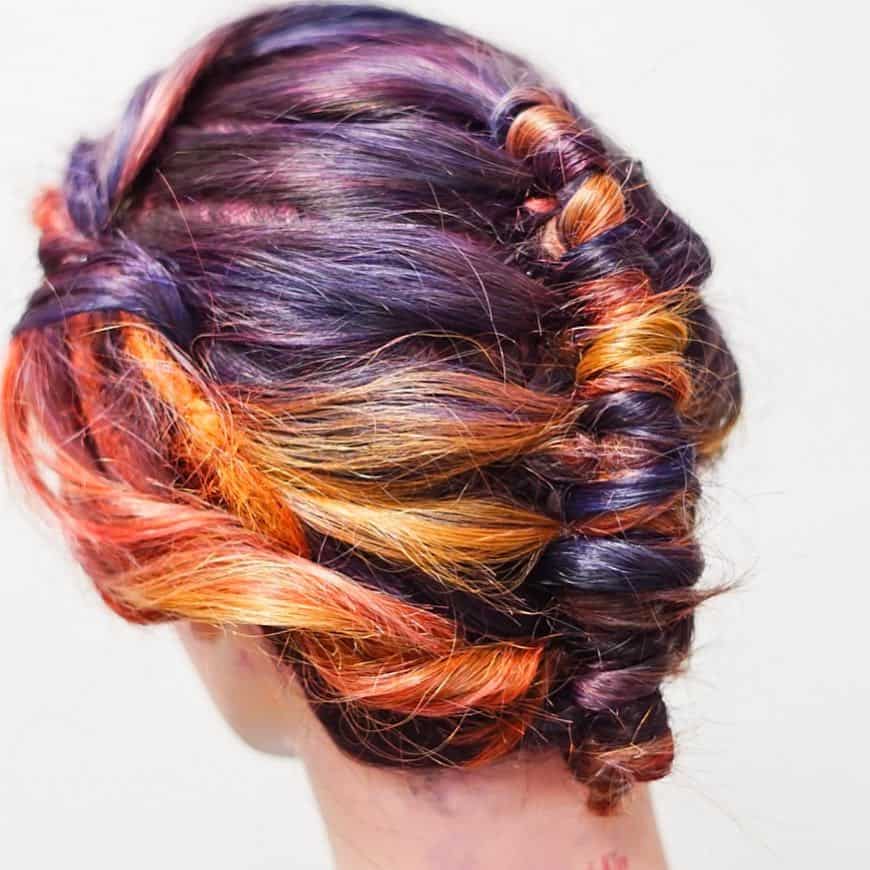 Some women just do not know where to stop. As in, they go for one style, and then add multiple other styles to that one. Some would say that a pipe braid, an updo, and a crown is a bit too much in one single hairstyle. But others will love it.
24. Warrior Pipe Braid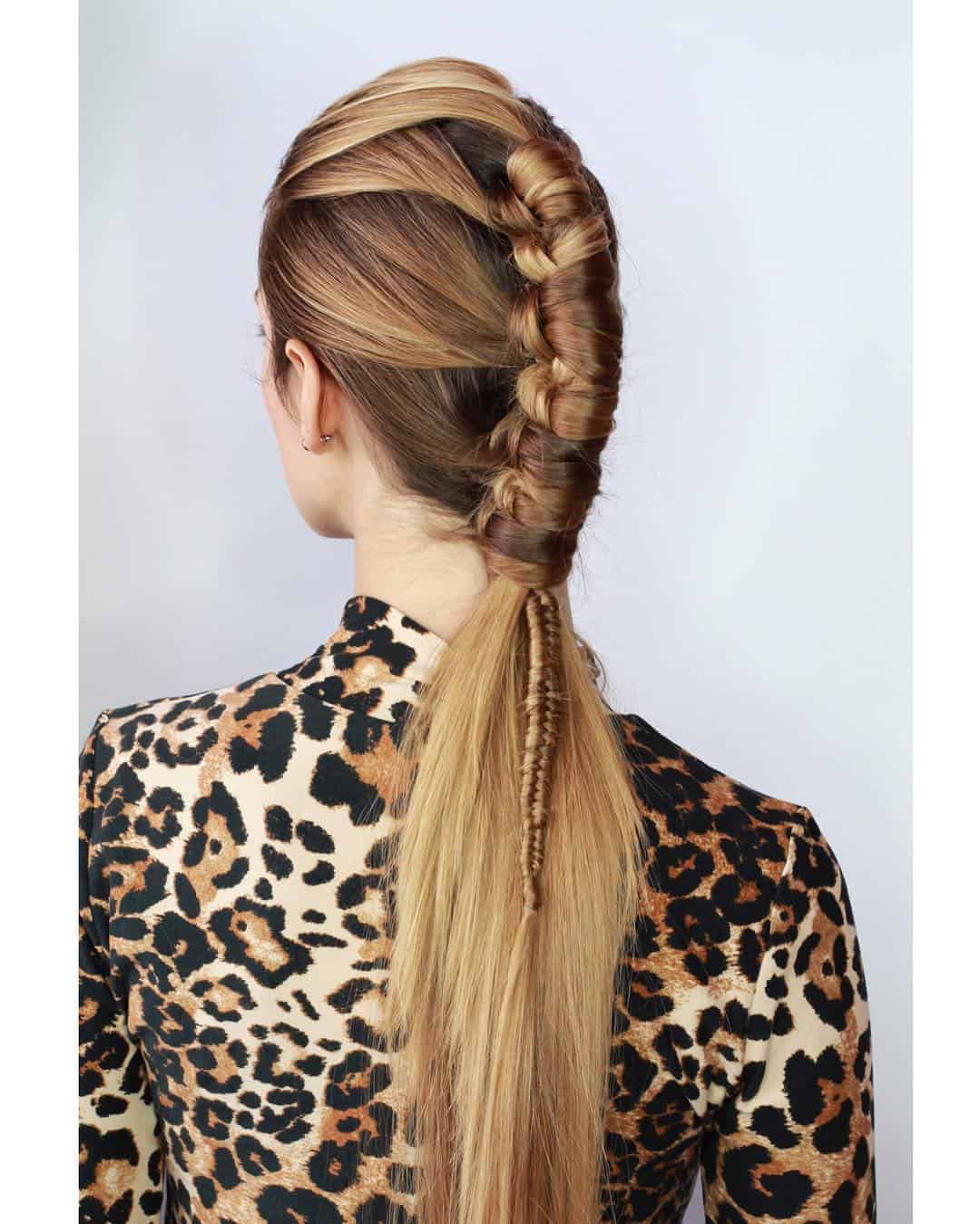 Who says you cannot look strong and independent with a pipe braid? We live in the era of emancipated women, and their hairstyle has to reflect that.
25. Two Top Short Pipe Braids On Loose Rainbow Hair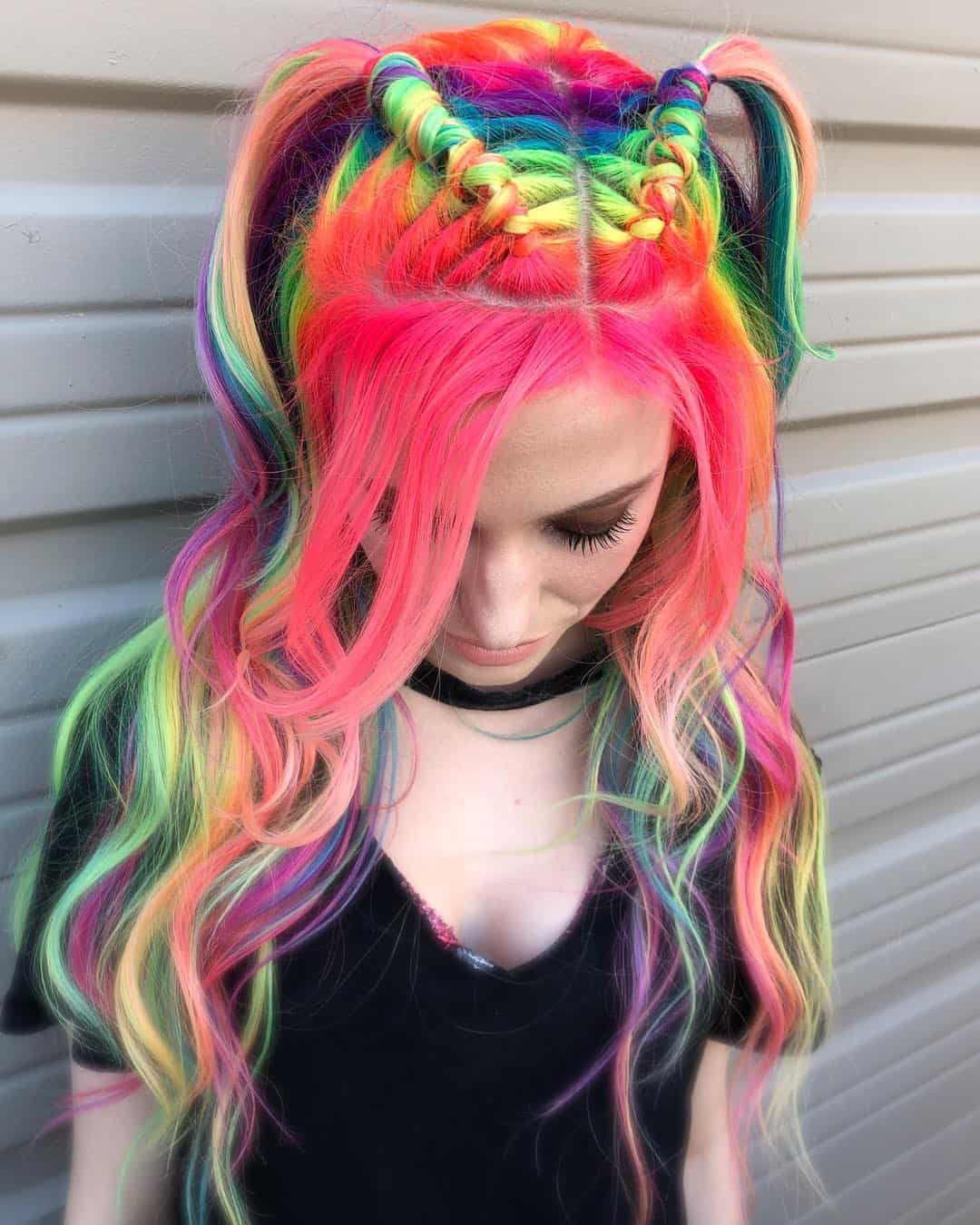 Truth be told, it is all about the color here. In the past few years, women have started dyeing their hair in unusual colors. And if you really like to stand out, few themes beat the rainbow color scheme.
26. Messy Pipe Braid On Short Blonde Hair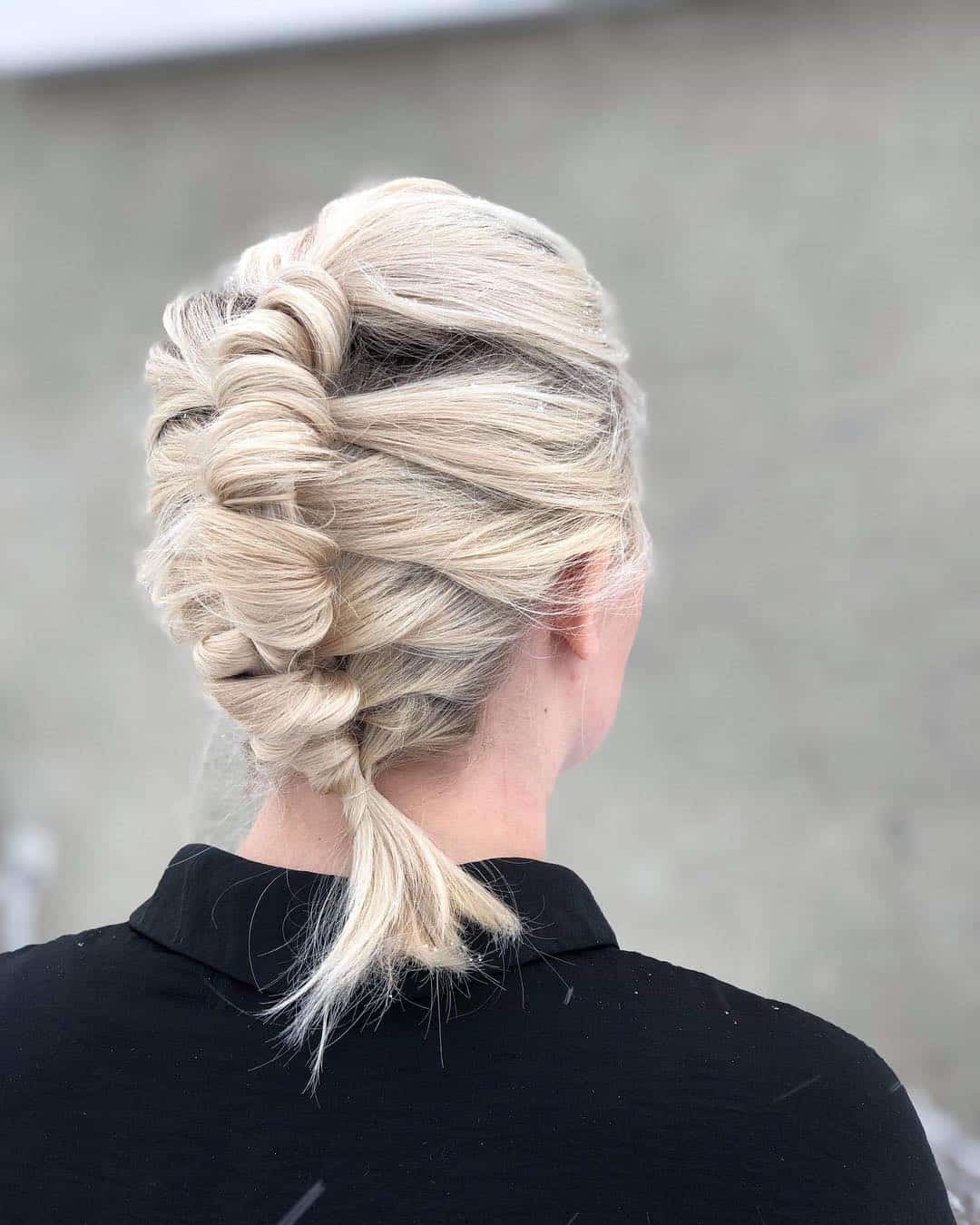 As we said before, you can have a pipe braid even if you have short hair. And you can even try the classic one.
27. Slick Pigtail Pipe Braids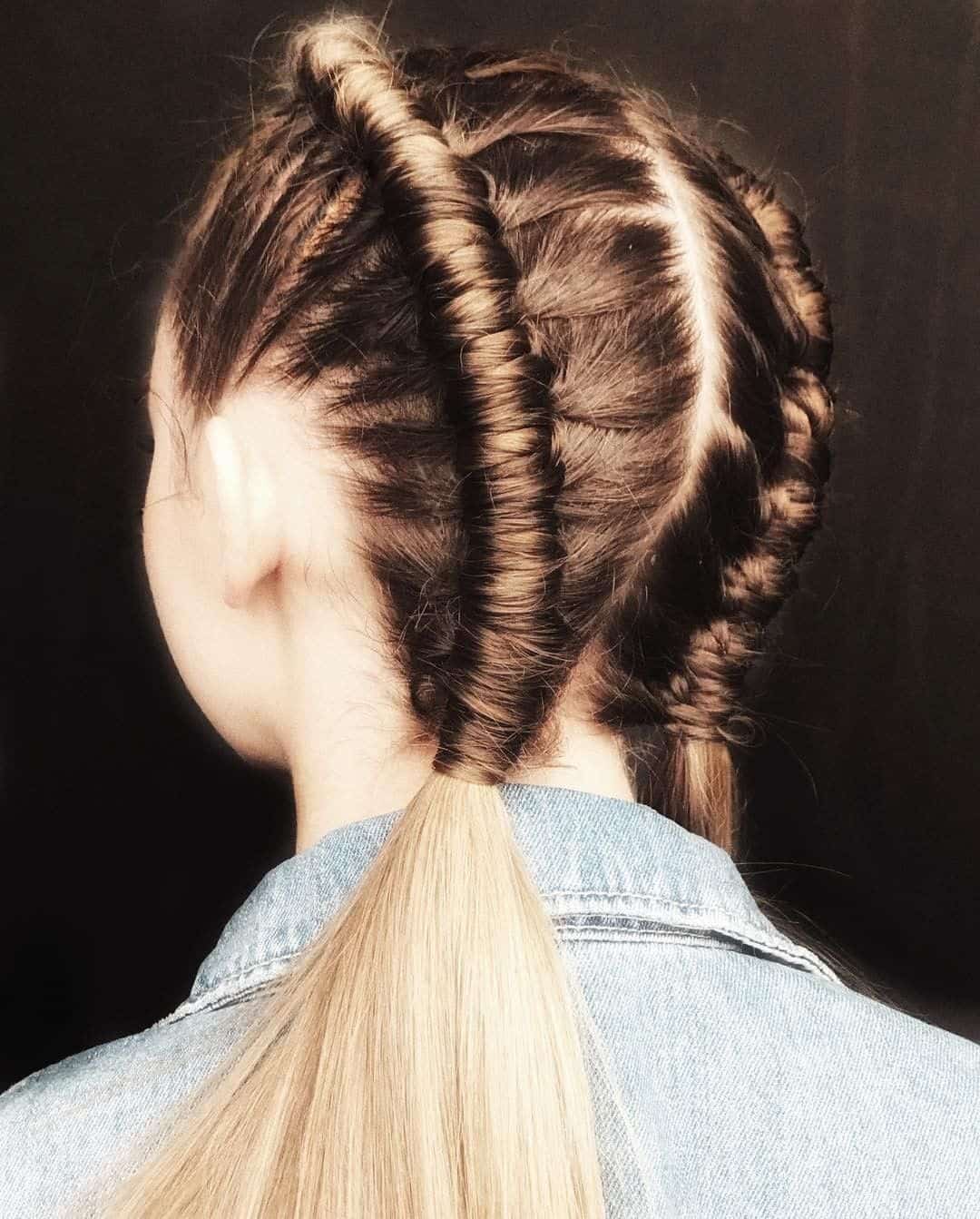 That is all folks. We hope you enjoyed it. We finish off with pigtails, a technique in which you get two twin braids on the opposite side of the head.
Hopefully, you found some inspiration. All that is left is to get your pipe braid, and go party.