Some people call the pull-through braids "a cheater braid". Why? Because it turns out, it is not really a braid. You actually simulate the look of a braid.
Basically, you simulate look of a braid without weaving a single strand. And for those who are not great braiders, this is a god-sent gift. You can get that big and voluminous braids look easily.
Once you master the pull-through braids technique, you get a style that is quite versatile. The technique works for both long and short hair.
And with braids making a major comeback, you can now get yours. Braids are perfect for getting hair out of your face, and now they are becoming the ultimate bohemian accessory. Pull-through braids are perfect for spicing that traditional braid, and give your hair some extra volume.
#1. Texturized Pull-Through Braid with Dutch Braid Accents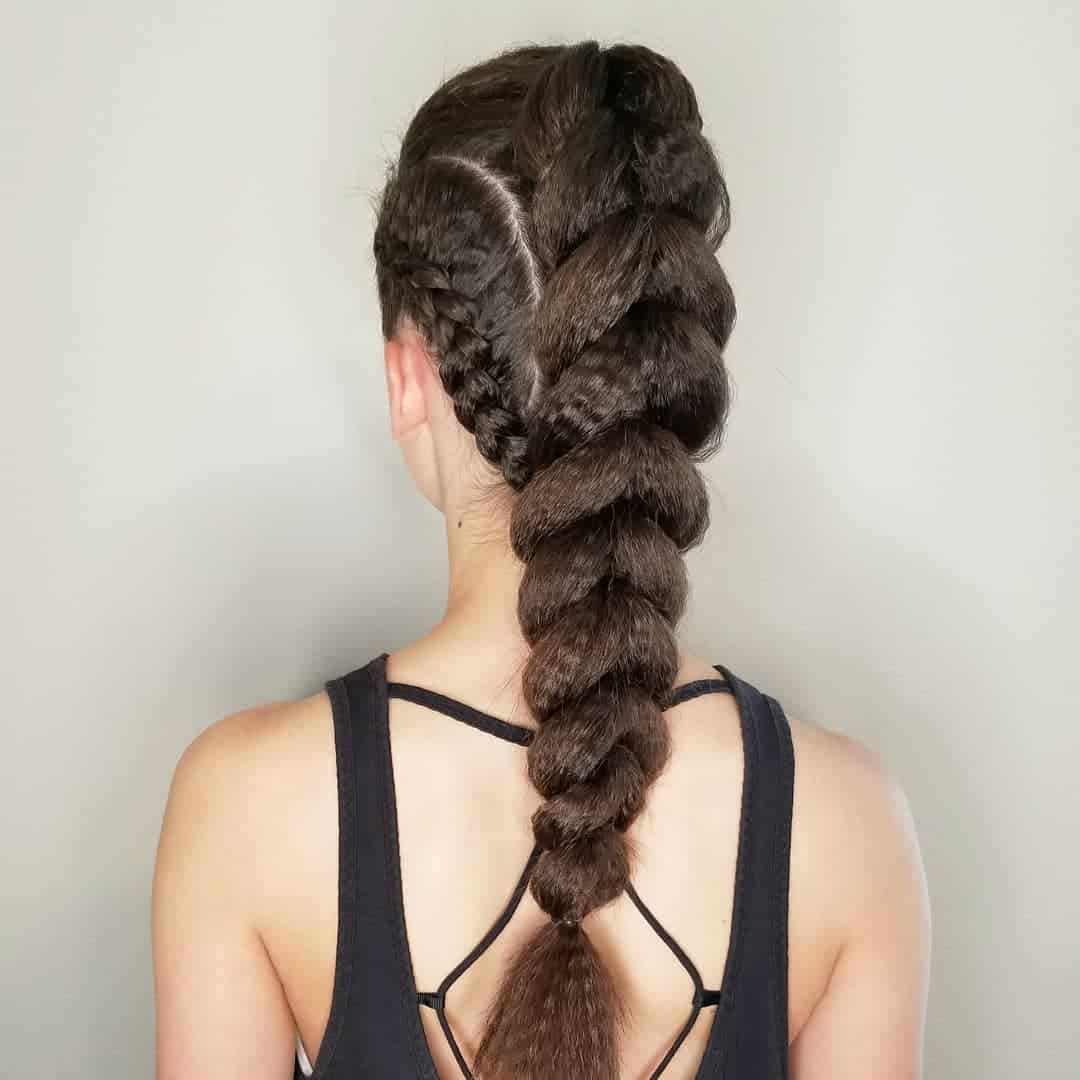 Curling the hair with wavy hair curler to give it more texture, gathered in a pull-through braid and Dutch side braids to give that nice faux mohawk look.
A super fun style great for a day full of activity.
#2. Angel Crown Braid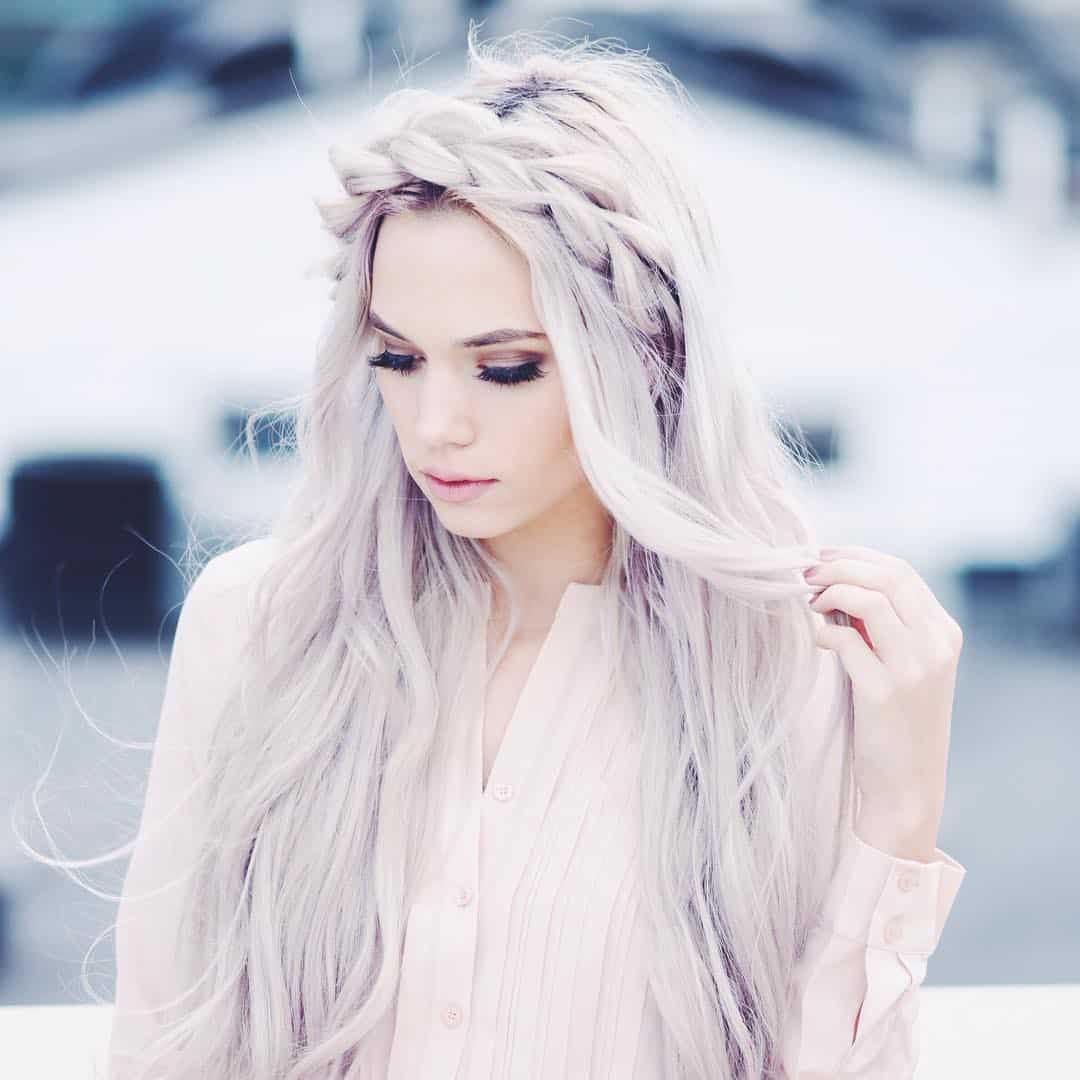 Crown braids are a fine way to give yourself a bit of a posh look.
Pull-through variety crown is easier done than the classic one, and with the hair left loose and flowing, this hairstyle offers a mixture of casual and classy.
#3. 3D Pull-Through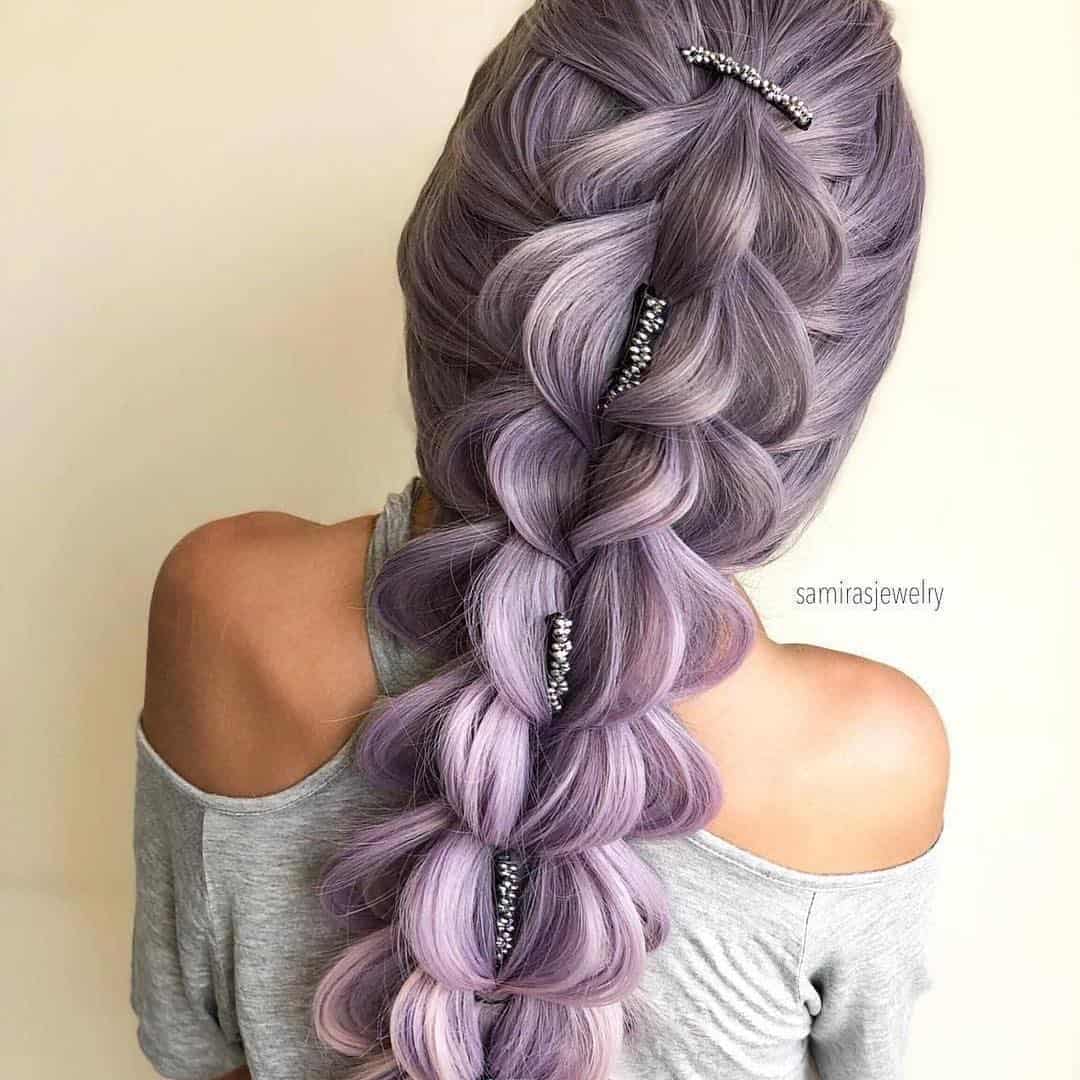 If anyone thinks pull-through single braids are too plain, you should show them this eye-catching hairstyle.
A more complex look interweaving several pull-through braids for more volume and texture. Combined with the velvet ashy lavender hair color, and you have yourself a truly unique hairstyle.
#4. Diagonal Pull-Through Braid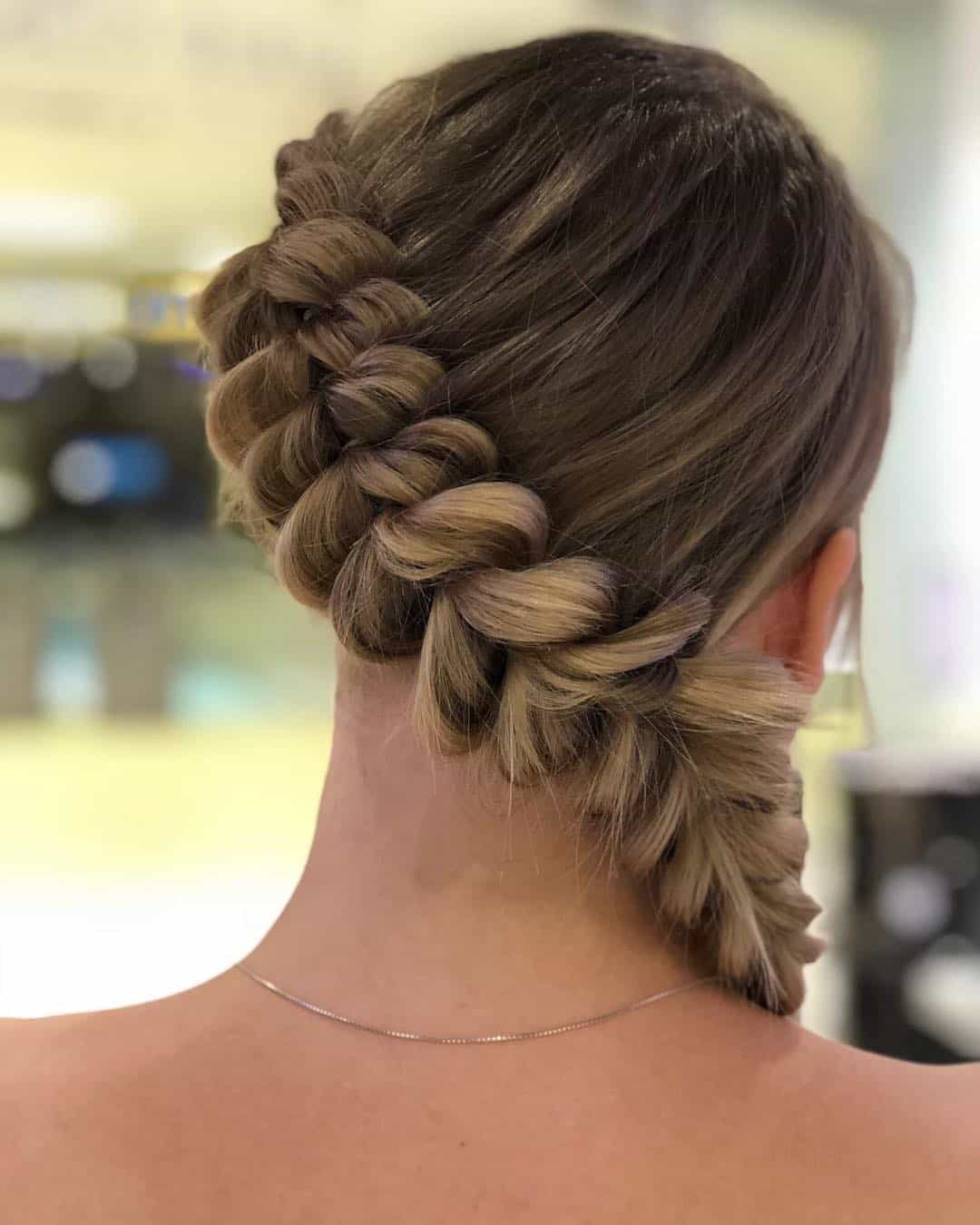 Fashionable hairstyles need not be intricate, opulent or adorned with various hair ornaments. They can be simple and tasteful like this one.
A single braid from ear level going down and around to the opposite shoulder is a hairstyle fit both for a wedding or a friendly outing.
#5. Four Strand Pull-Through Braid With Rope Braid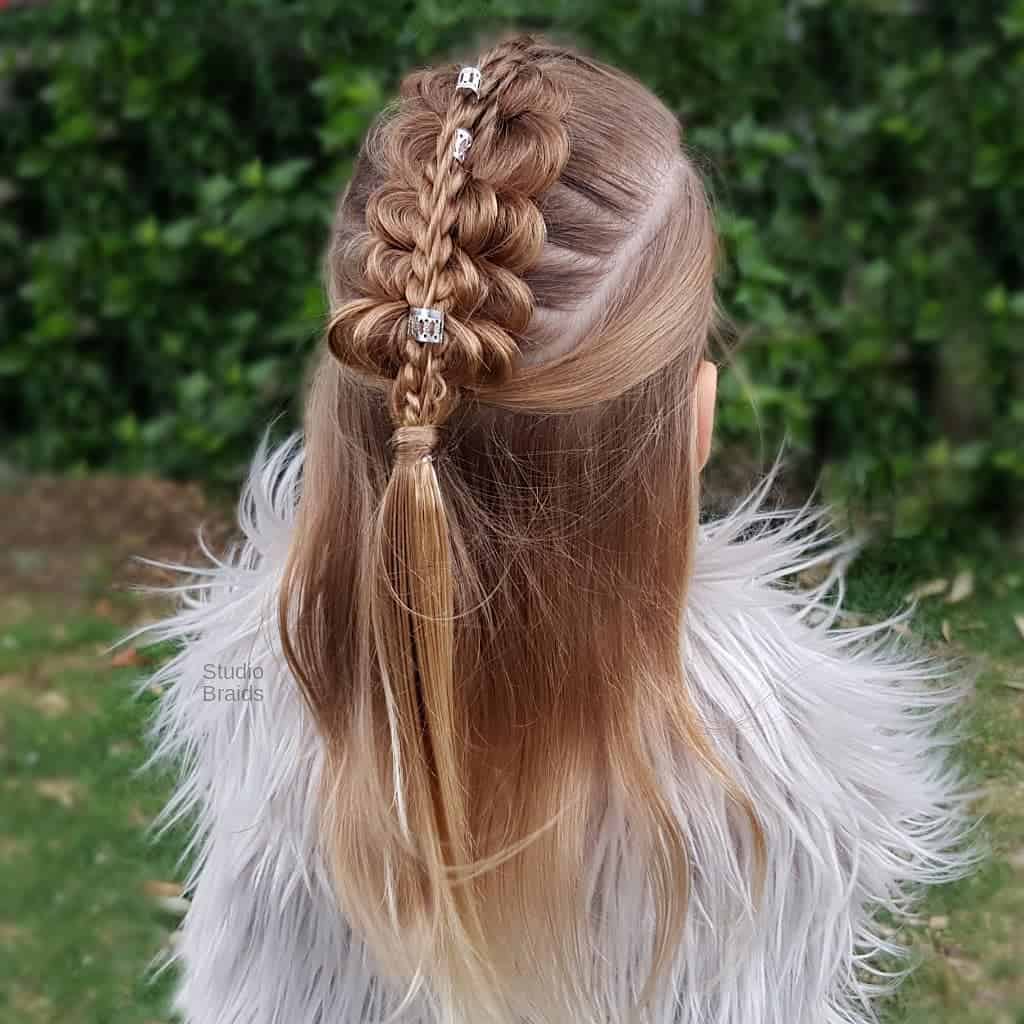 This motley of a braided hairstyle is a cute choice for all ages.
As if the four strands pull-through braid isn't lovely on its own, topping it with a french braid, a twisty roped braids and a few hair cuffs here and there, may seem over the top, but it sure looks amazing in the end.
#6. Blue Loose And Messy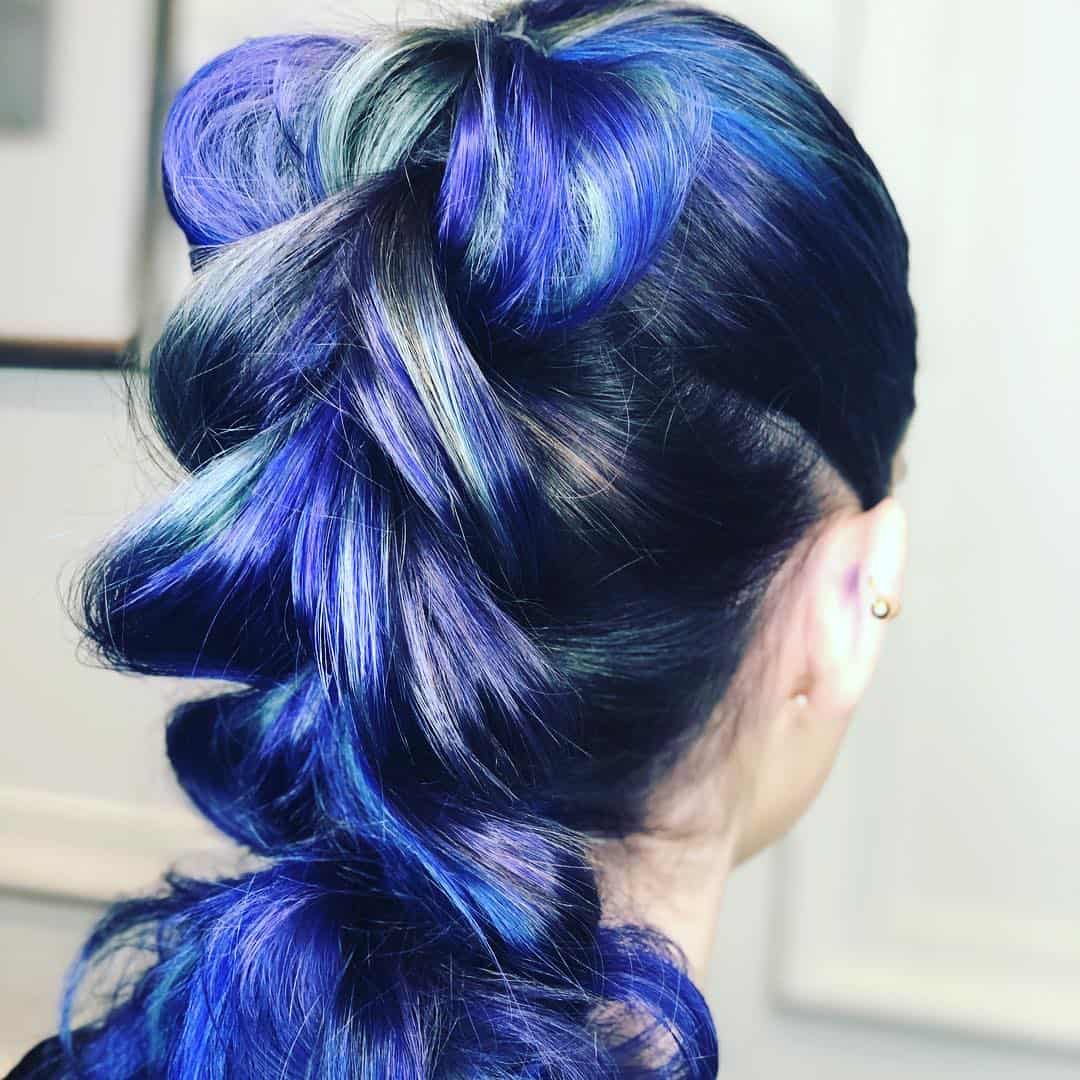 When you have a rocking hair dye even a simple hairstyle looks amazing.
This navy blue and cerulean colored hair comes to life when styled in a chunky messy pull-through braid, like having the ocean in your hair.
#7. Large Side Braid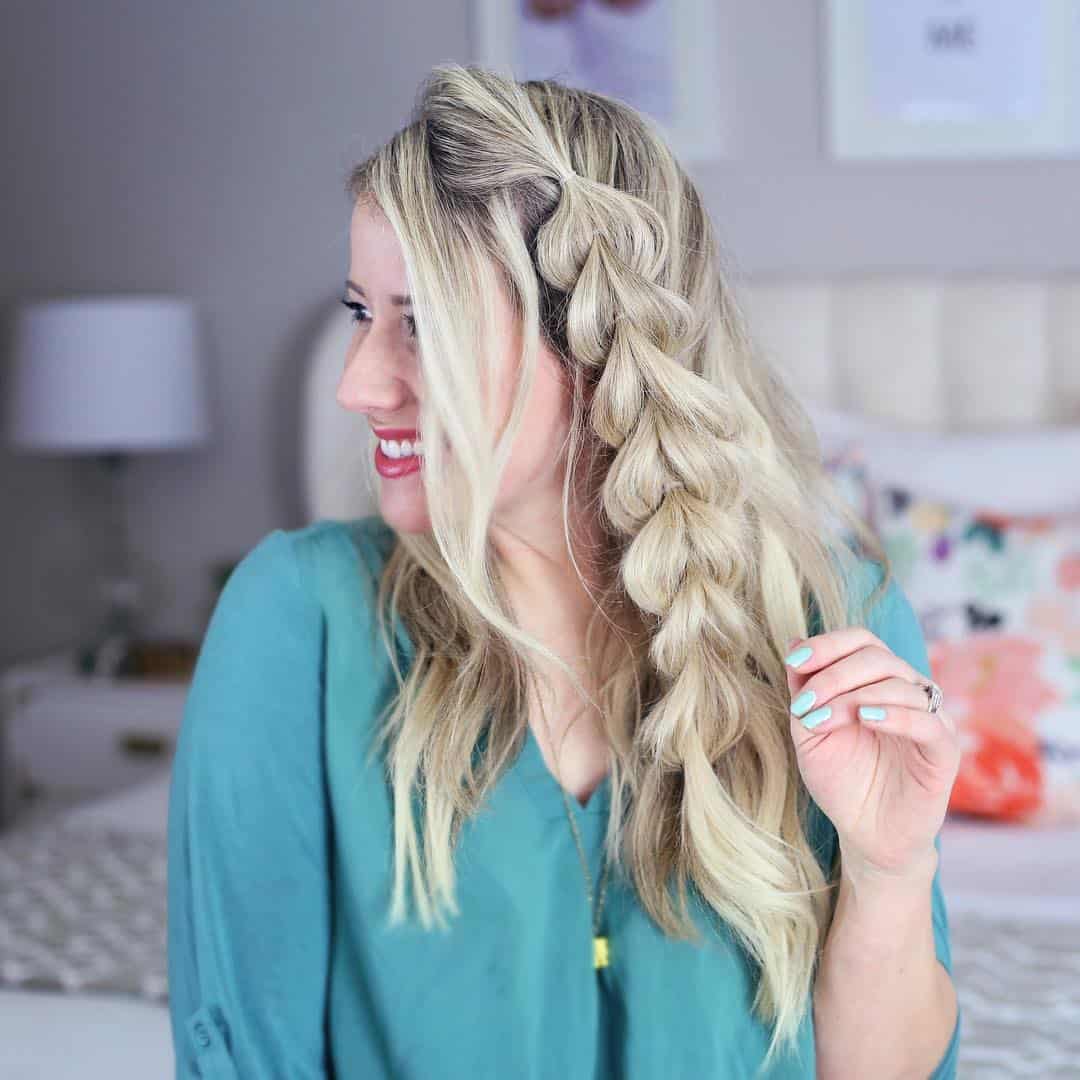 Ever caught yourself playing with your hair while watching TV? Try this hairstyle next time you do so.
A single pull-through braid on the side, large and a bit messy. Fun and easy to do, you'll have a fine hairdo without missing out on your series.
#8. Corset Pull-Through Braid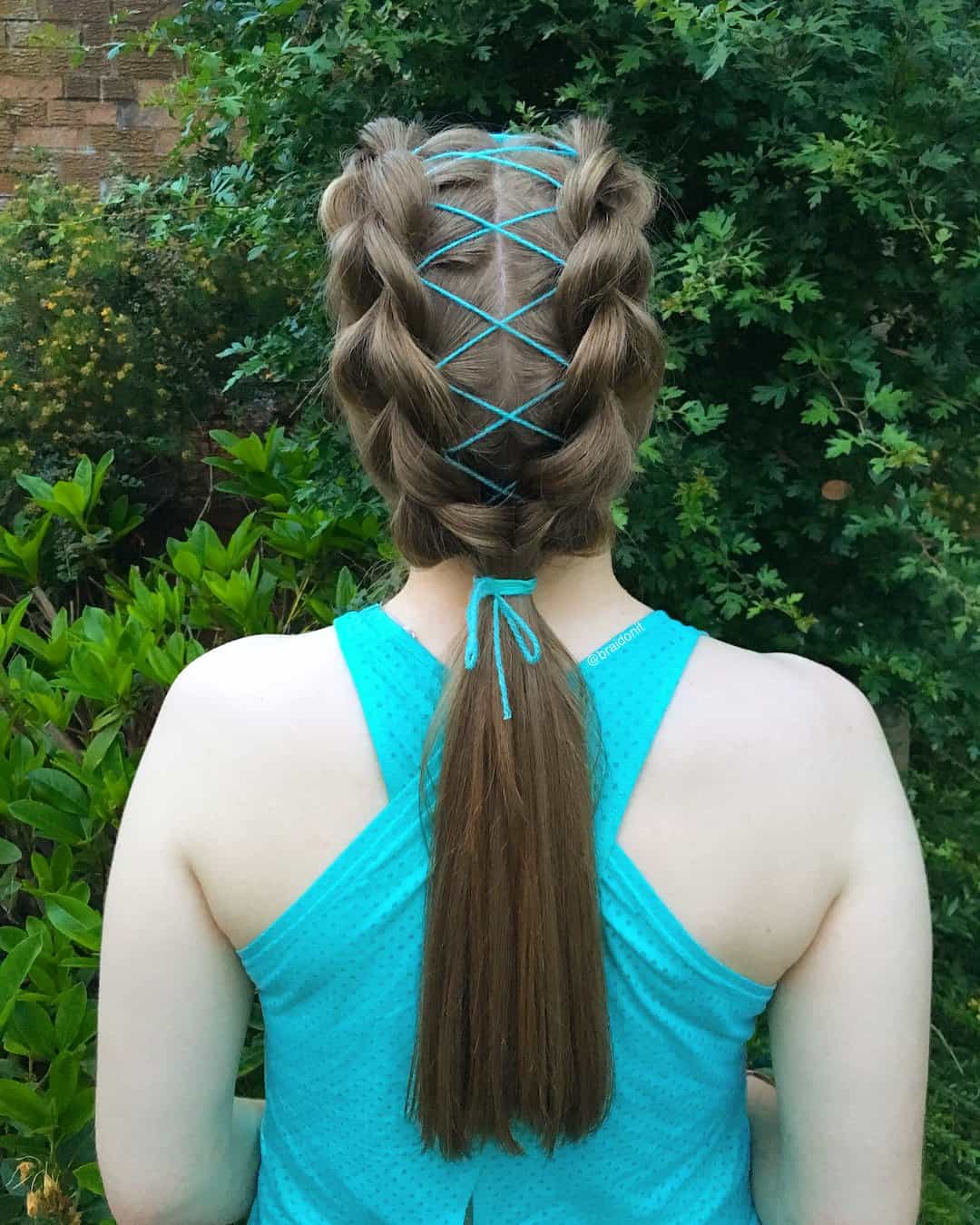 Double French pull-through braids tied in a low ponytail is a pretty secure hairstyle for a more active day.
To spice it up and give it an even fancier edge, you can try this corset hairstyle. Use any colored sting you may fancy, the end result will be spectacular either way.
#9. Messy Jumbo Side Braids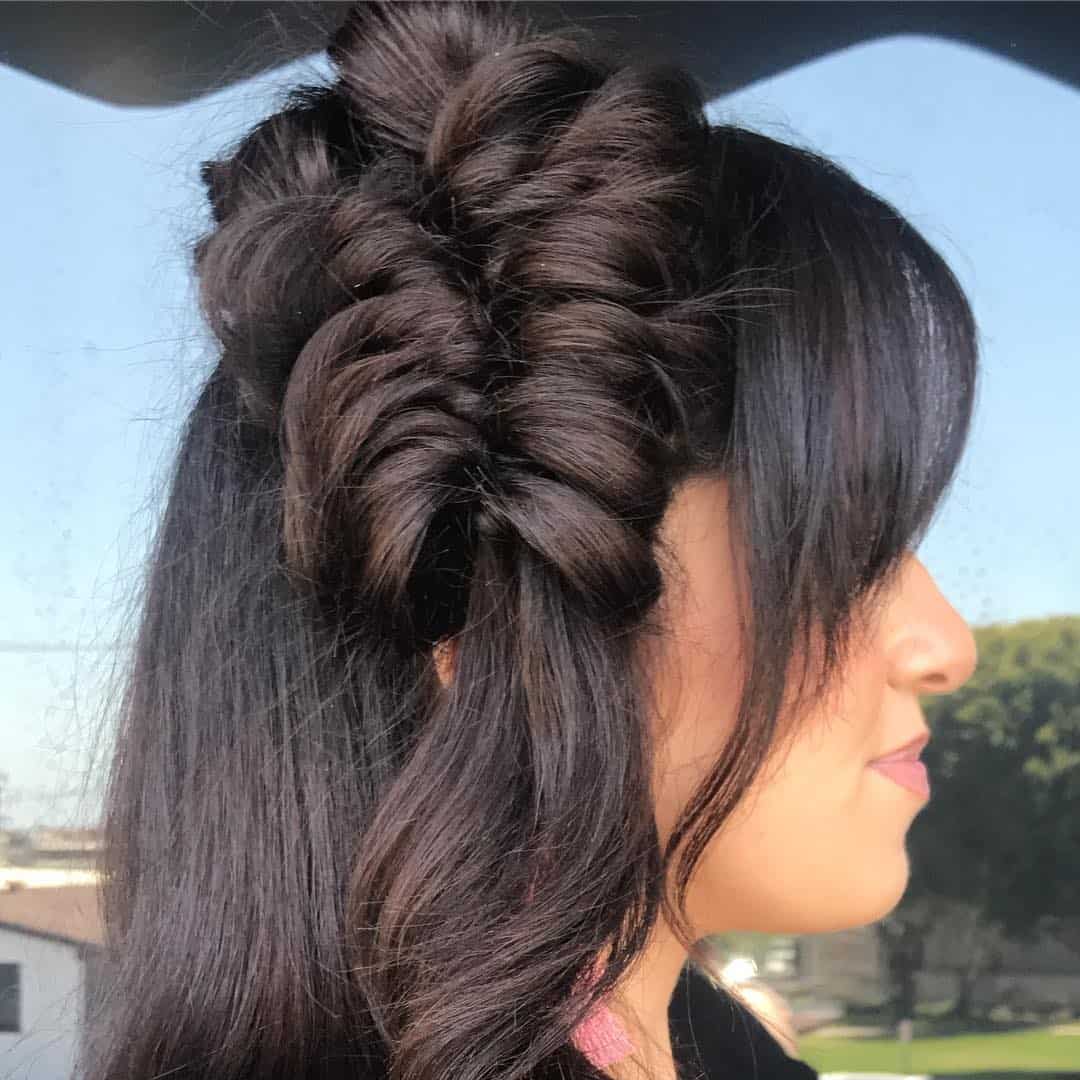 Medium length hair doesn't need much styling to transform it, and more often than not, less is more.
Turning a day-to-day hairstyle into something more special like this one needs only a more compact and messy pull-through braid on the side.
#10. Tuck-In Pull-Through Braid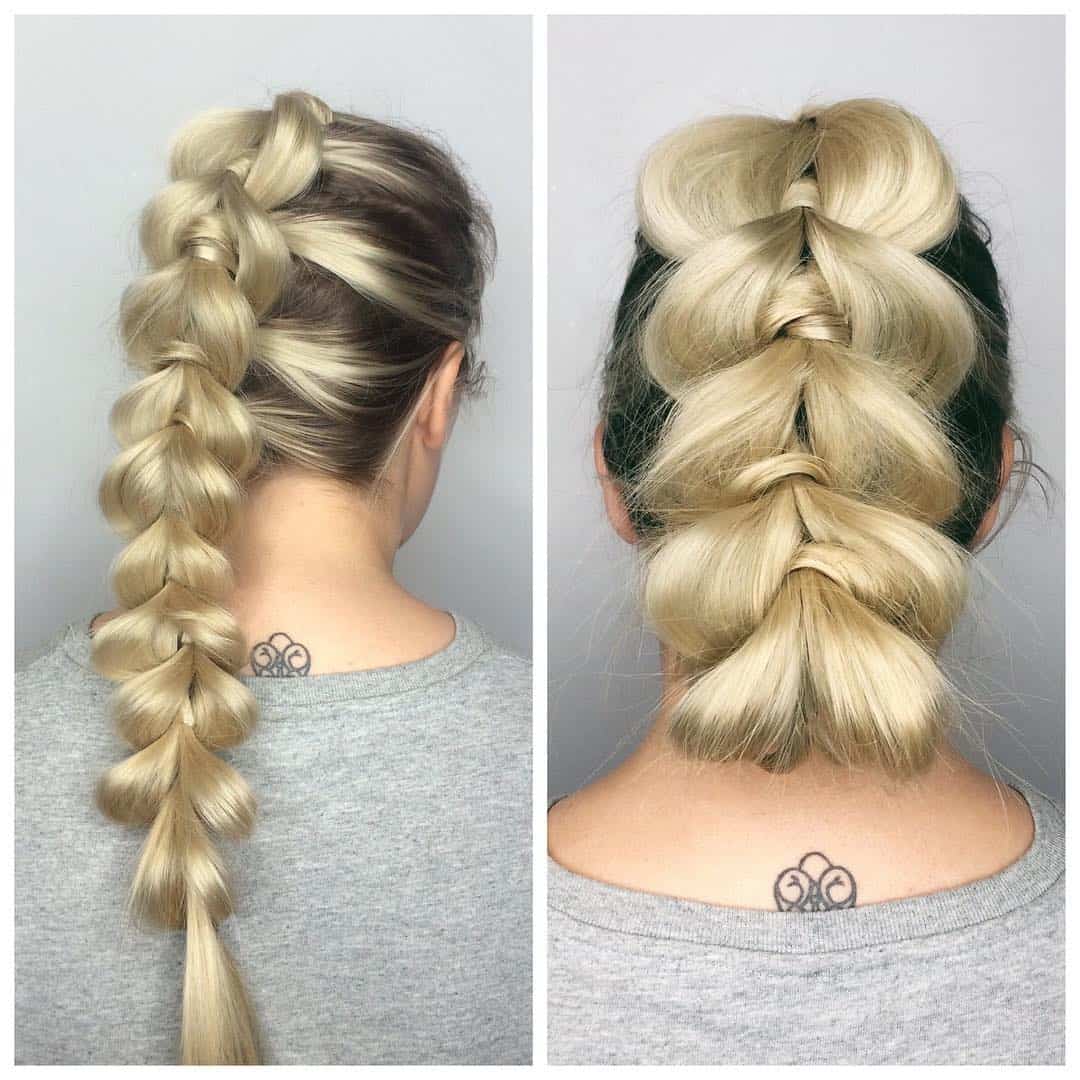 You have to love these two-in-one hairstyles, saving you time and still looking amazing.
Each section of the braid has an added wrap around the base, giving it more volume and texture. To turn it from casual to classy just tuck in the end at the base of the neck. Done.
#11. Pull through and wrap around elastic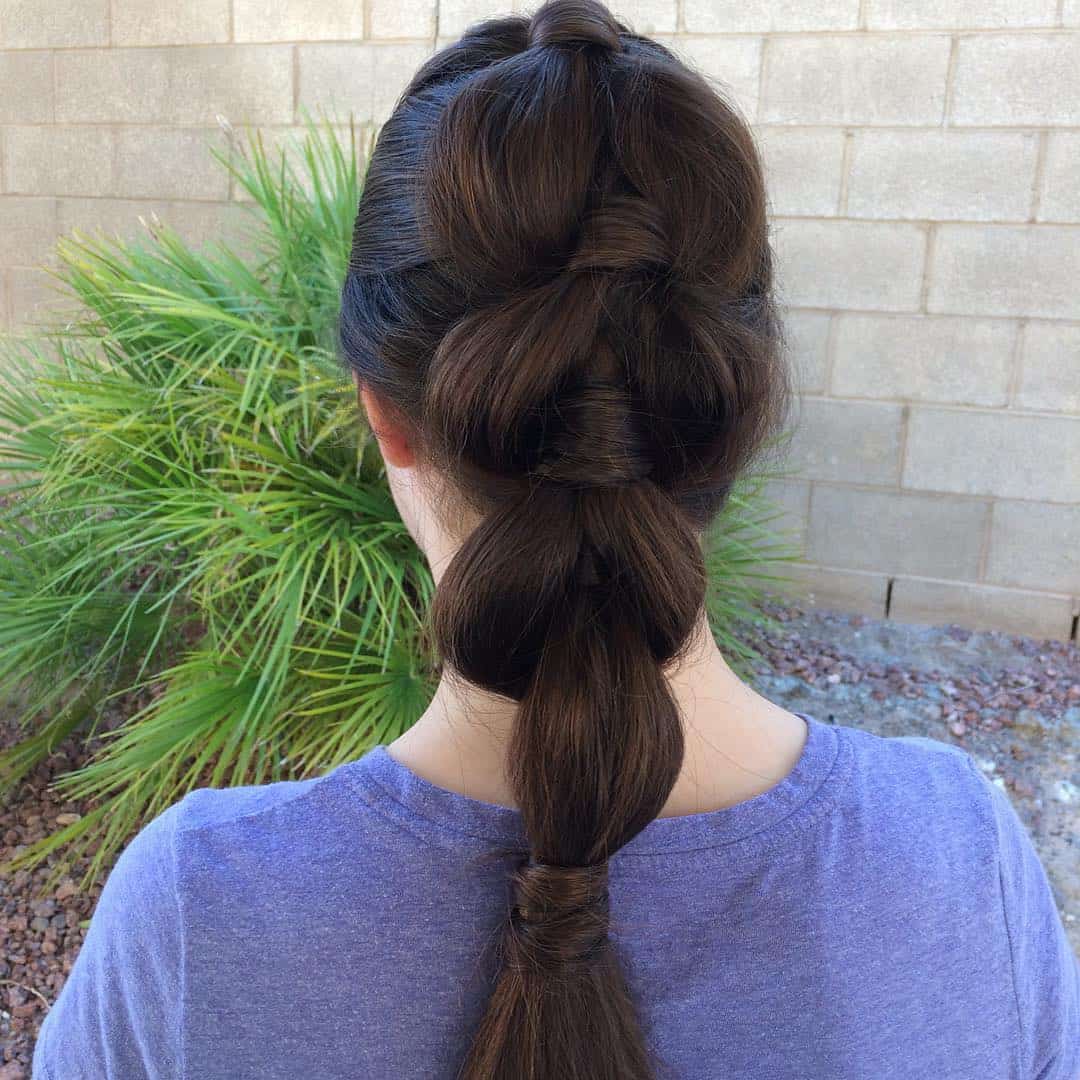 On the more loosely done pul-through braids there is a gap between the sections that simply need something to fill them in.
This hairstyle offers a nice solution. Wrap a section of your hair around each hair tie covering it and filling up the empty space. It creates the effect as the entire hair is woven into a fun hairstyle.
12. Infinity Pull-Through French Pigtails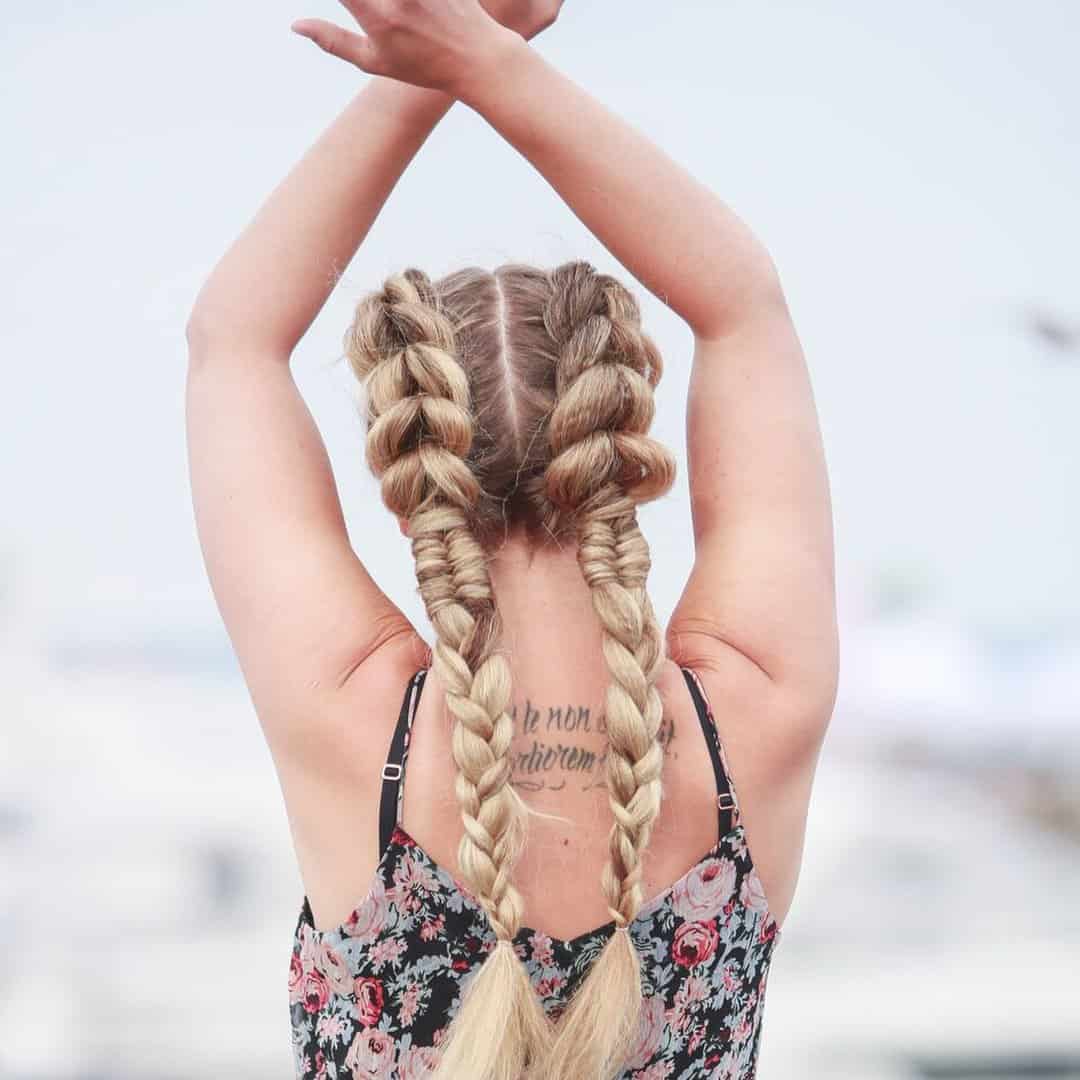 Pigtails are always lively, but this hairstyle is something else entirely.
Voluminous pull-through braids halfway tied up with infinity braids, continuing into uneven French braids. The lively mix of braids gives these pigtails a unique look perfect for endless fun.
13. Side Pull-Through Loop With Tressels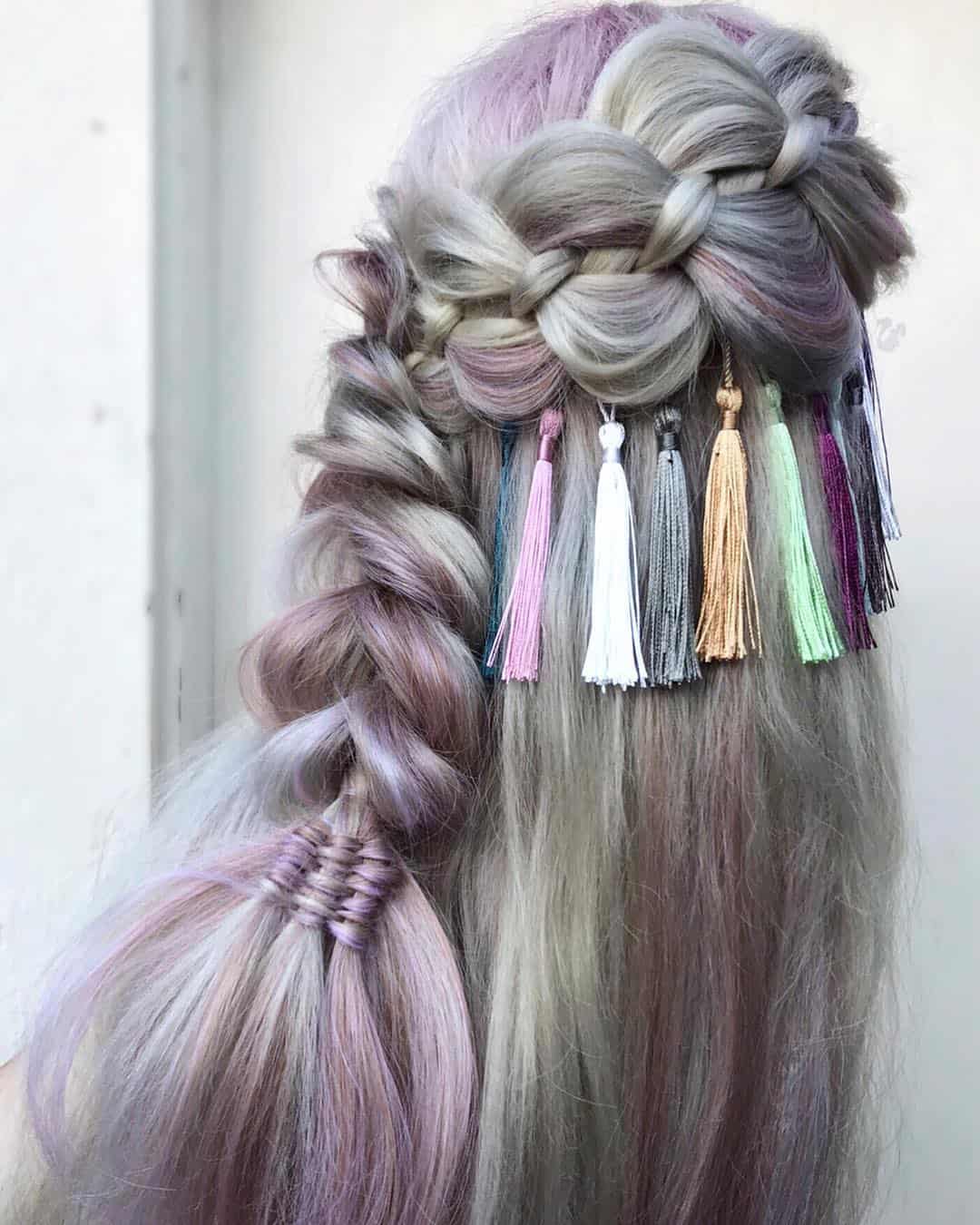 Here is a braid combo looking sweet for a half-up hairstyle.
Large side looped braid plaited with thin and thick strands ending in a pull-through braid gives off a boho soft look. To embellish this gentle hairstyle, you can add some colorful tressels and a few tiny wrapped strands at the tip of the braid.
#14. Large Pull-Through Braids With Butterfly Clips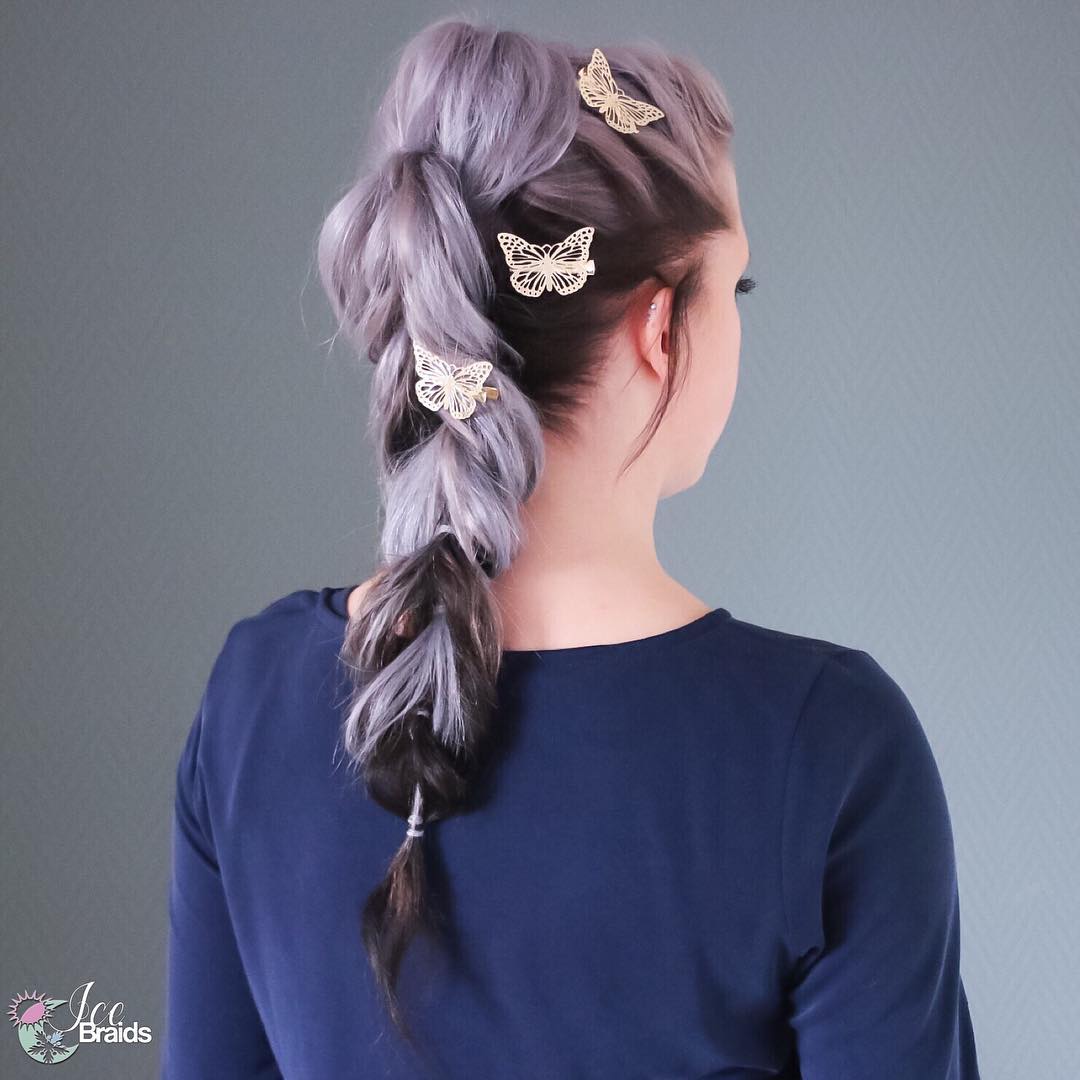 You can look amazing even with the basic pull-through braid. All you need is some accessories.
On a stylish dyed hair, a single large puffed up pull-through braid with a few decorative hair clips creates a hairstyle fit for a very fun-filled day.
#15. Pull-Through Braid With A Twist And Tuck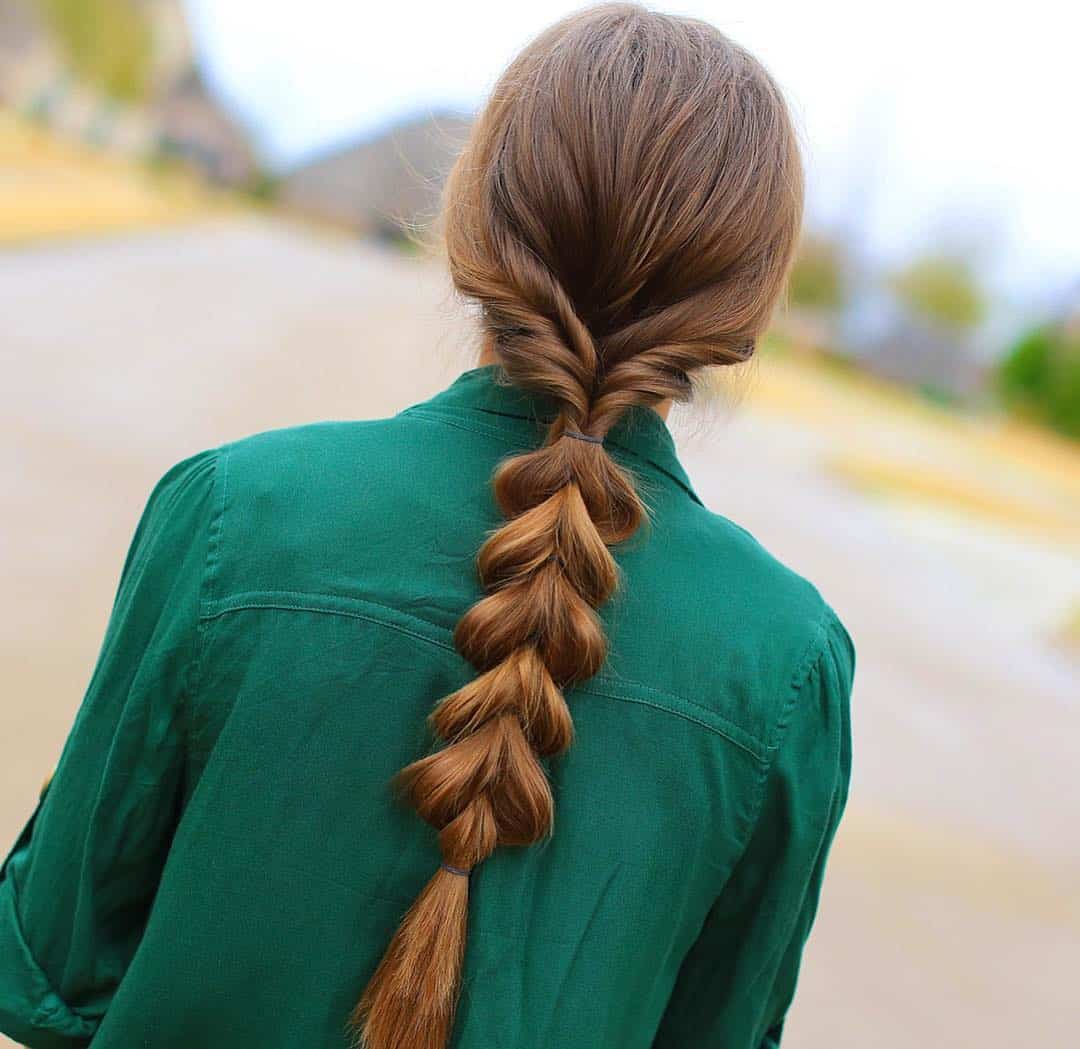 Low messy pull-through braid is an easy hairstyle for a very laid-back carefree day.
Yet, you can give the hairstyle a bit of a twist. Or a twist and tuck at the base of the braid, as is the case in this hairstyle.
#16. Textured Pull-Through Crown Braid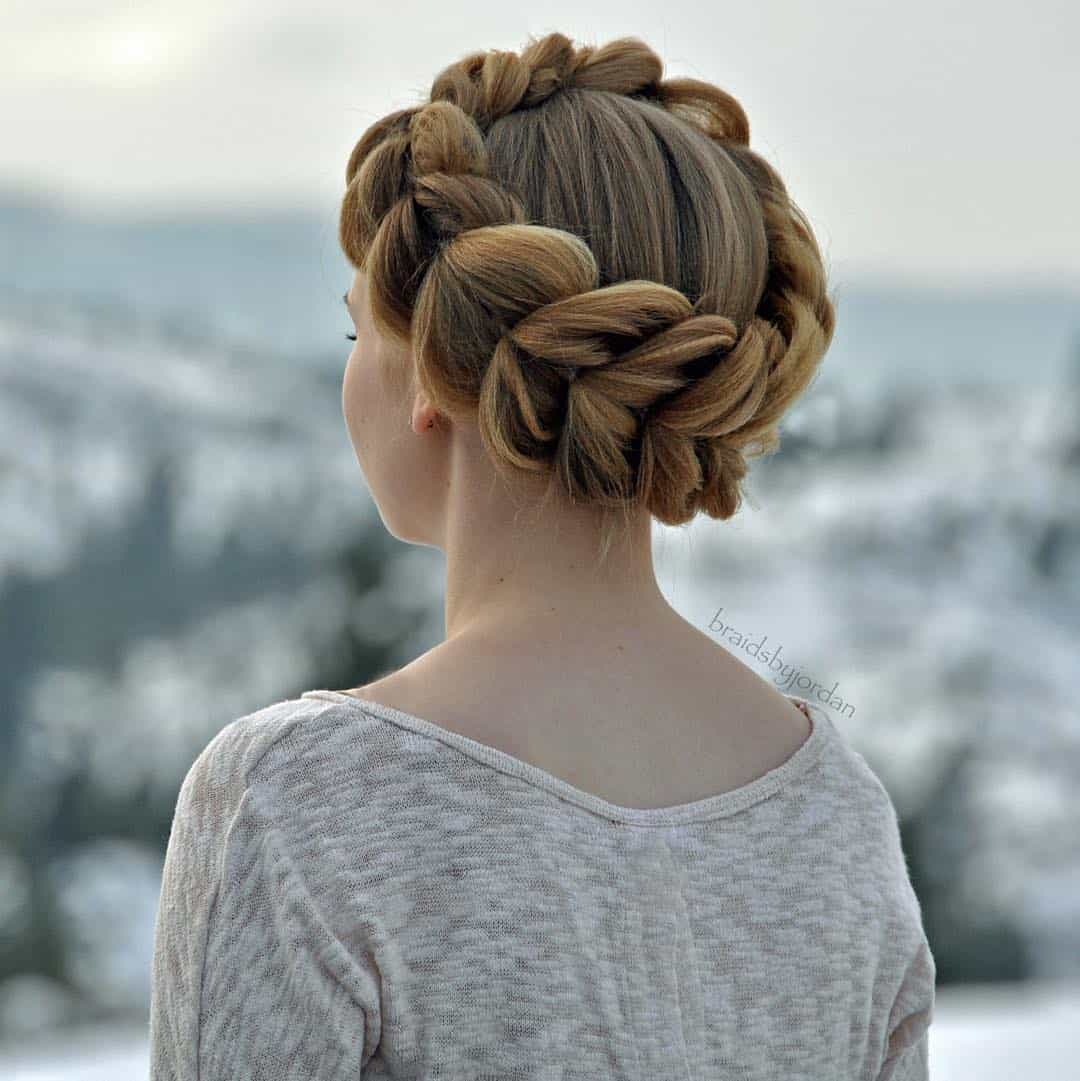 Pull-through braids can be molded into an elegant updo with little effort.
Classy and elegant, this halo braid created from a loosen pull-through braid wrap around your head will make you feel like a queen.
#17. Three Strand Pull-Through Braid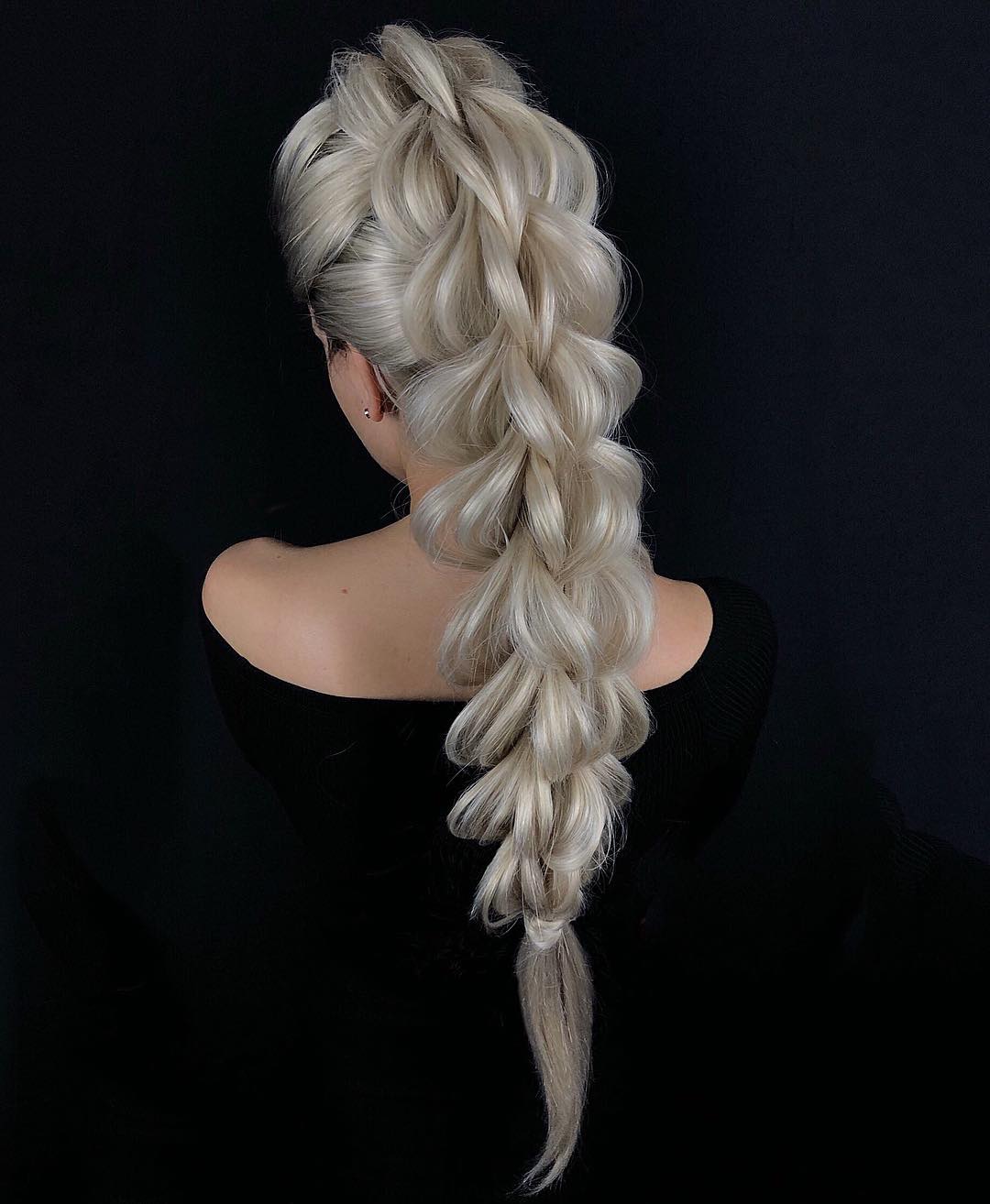 Care for a Mohawk look with a bit more texture without any hair cutting?
Experiment with this fabulous three strands pull-through braid. Gives you a chich mohawk look which on a platinum long hair looks absolutely edgy and wild.
#18. Half Faux Hawk Ponytail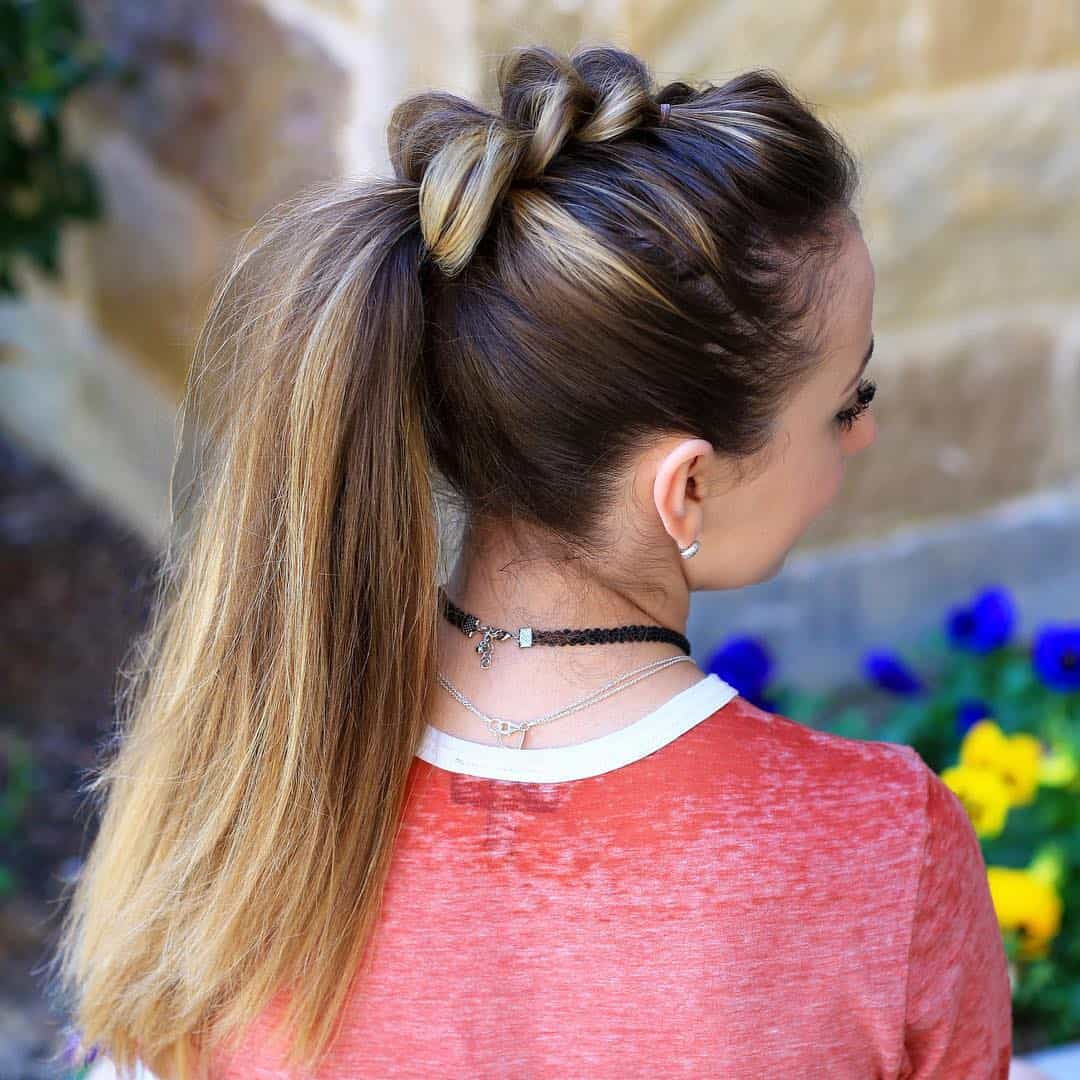 Speaking of faux hawks, they are a nice way to spice up a boring ponytail.
A few short pull-through braid sections on the top of the head ending in a high ponytail and you have a bold new way to wear your ponytail.
19. Cornrows into a pull through braid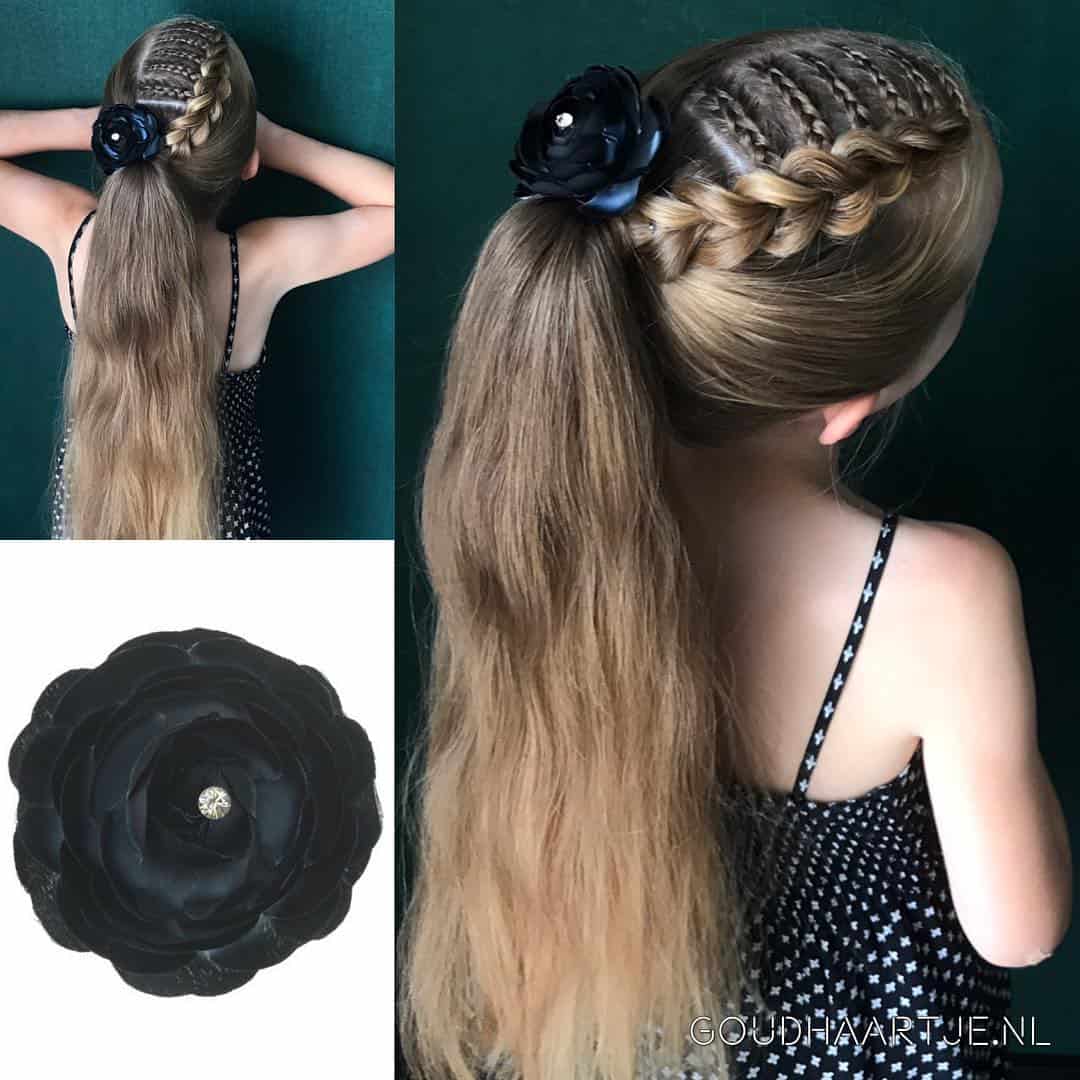 Cornrows are just another accessory you can get to the pull-through braids hairstyle. Cornrows are a great way to add some of that Caribbean flavor to your hairstyle, and get a more exotic and tropical look.
The ancient traditional African style is making a comeback into the mainstream culture, and it is your chance to get on the boat. You do not need to get complete cornrows, just some little accent is more than enough.
20. Boho pull through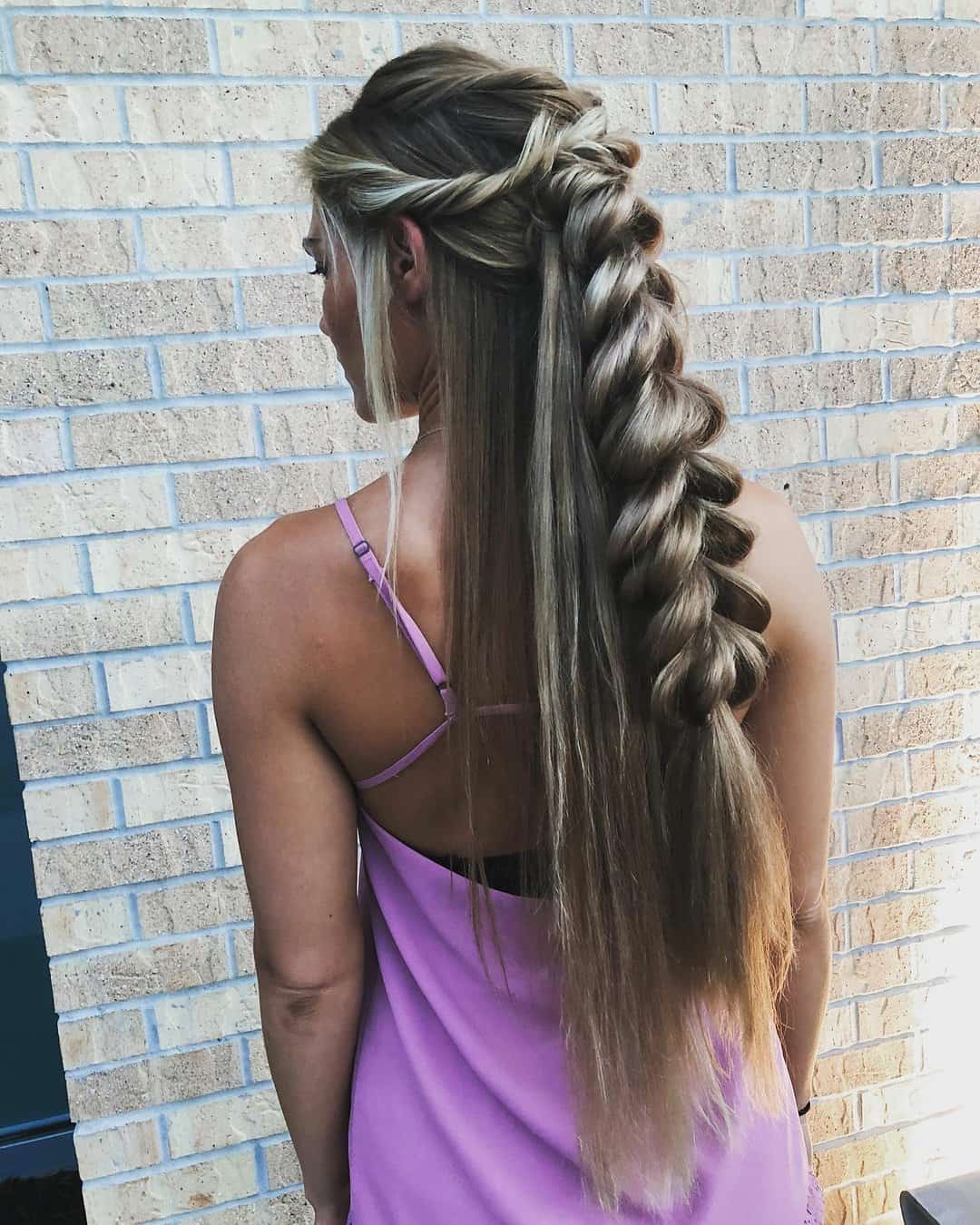 We talked at the beginning how braids are basically a great accessory for a boho look. We all know that boho became one of the hottest trends in fashion in the past few years, so we have to follow suit.
Here is a classic boho pull-through braid that will add some extra volume to your hair. And all while making you look elegant and sophisticated.
21. Two buns with a pull through braid into them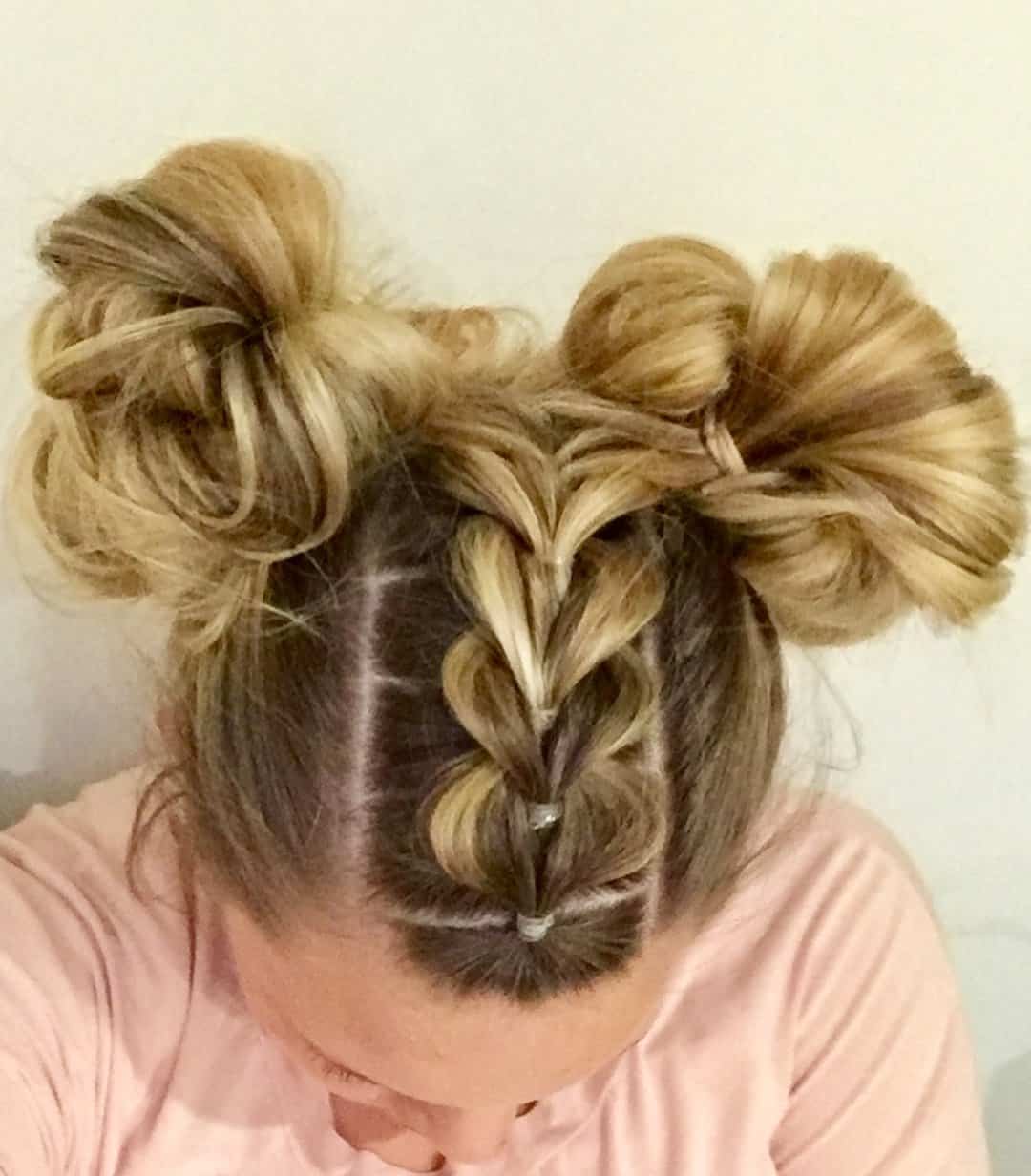 We said that the pull-through braid is quite versatile. Here is a living proof of that. You can combine the false braiding with almost any other hairstyle technique. And it looks that much more amazing.
If you want some youthful looking hairstyle, buns and a braid between them is the way to go. Try it, and you won't regret it.
22. Braided Mohawk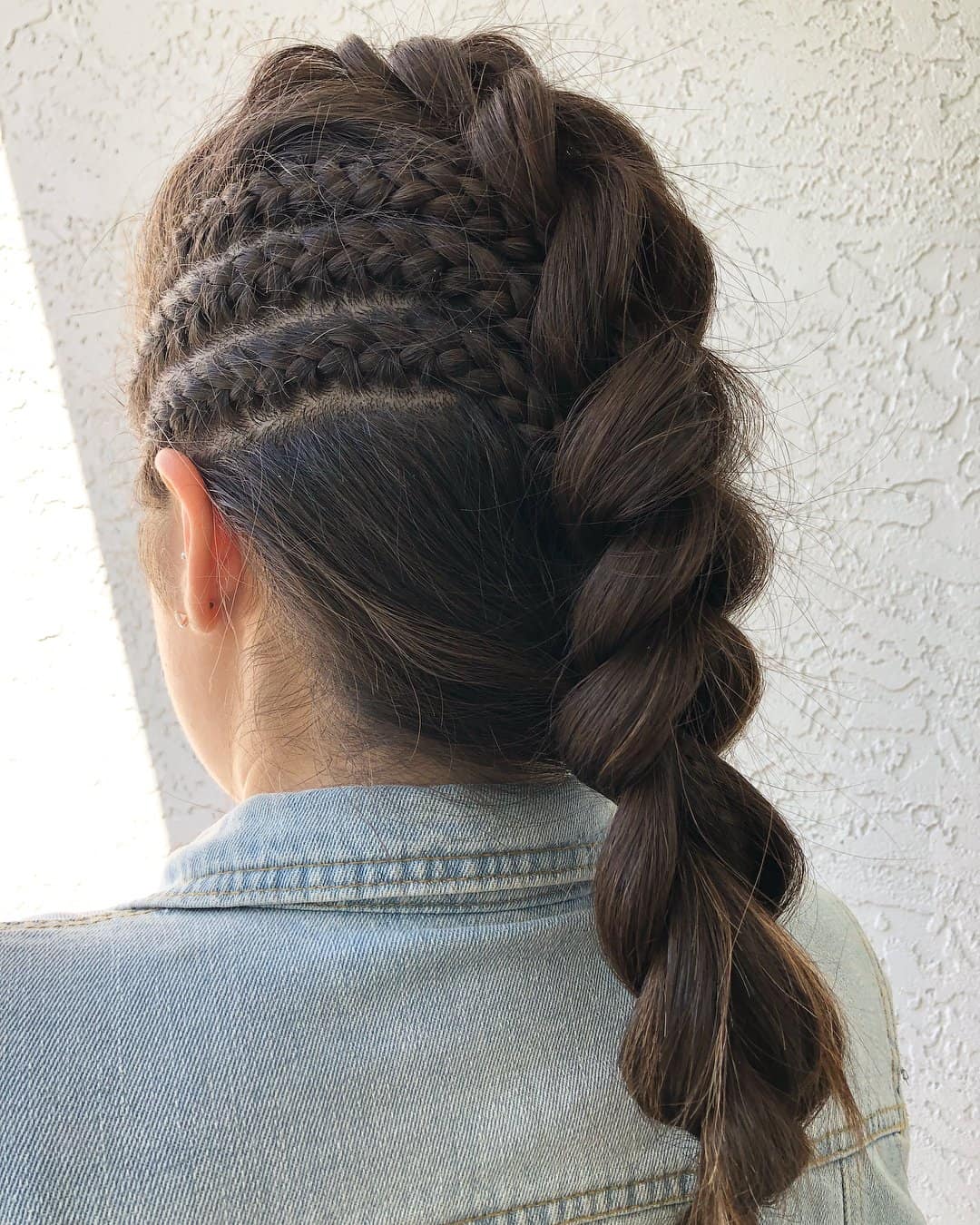 Another style that is making a comeback in the past few years is the Mohawk. Basically, women all around the world are moving past the ponytail and other cute and adorable hairstyles. As women are trying to look more empowering, the Mohawk is gaining more and more popularity.
And because the Mohawk is such a versatile hairstyle, here is a way to get a braided Mohawk.
23. Pull through with curls updo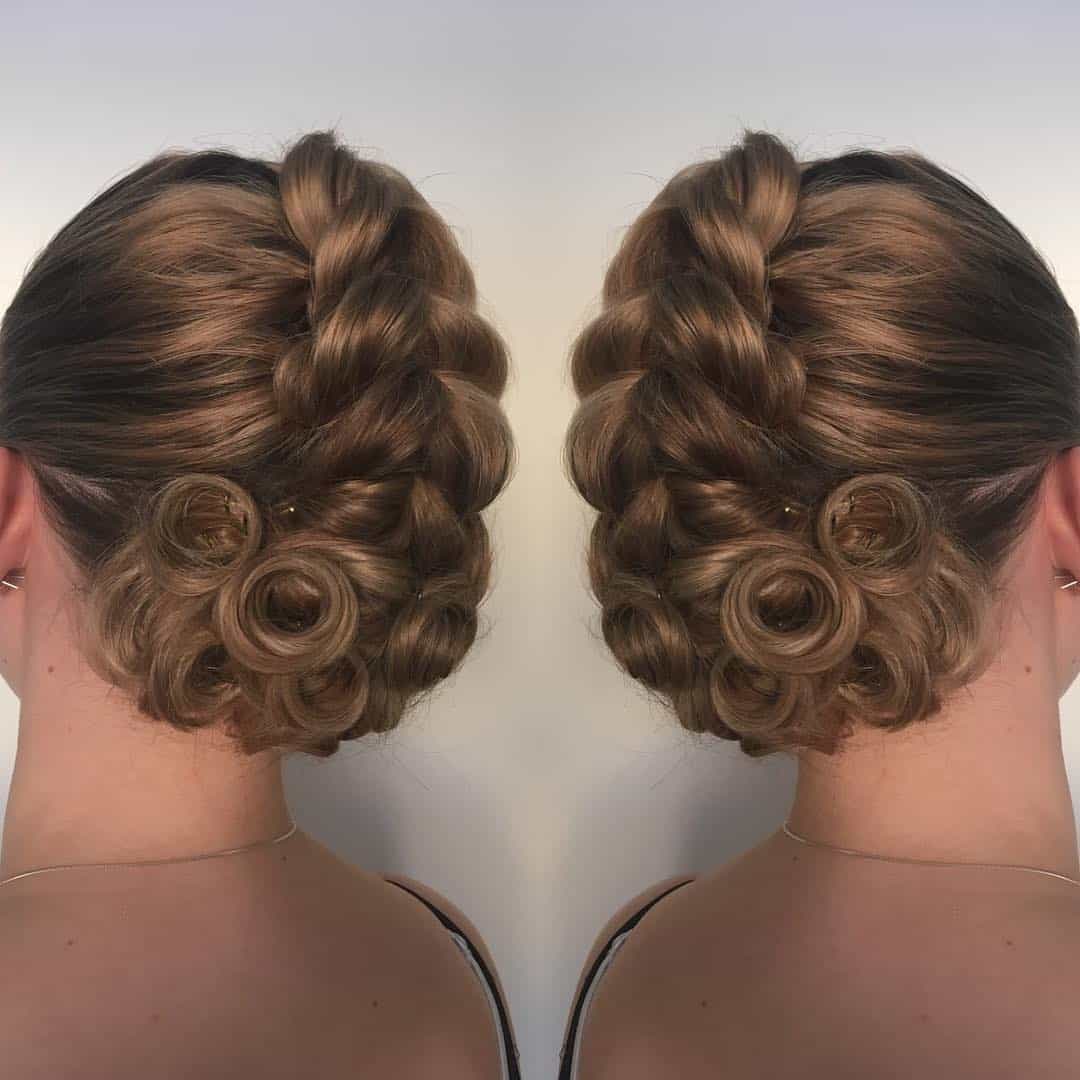 We finish off with a cute and adorable hairstyle women love to get. Let's be honest, no matter how empowering women get, there will always be women that want to look adorable, like they are little girls.
Well, for those women, we give you the braided hairstyle that fits your character. Hopefully you enjoyed the list. And if you have any suggestions for other pull-through braids hairstyles, feel free to share them in the comments. We love hearing from our readers. And share your photos if you've used any of the above-mentioned hairstyles.