Applying makeup can make you feel amazing but can also be a laborious task if you apply it every morning. Luckily, you can use some exciting tips that should make your morning routine far quicker and easier. You will learn fantastic tips that will turn a traditionally labor-intensive task into something far more manageable.
Seal It In For Longevity
The final seal is an essential part of a woman's makeup routine. It can be a slight touch of lip gloss, a coat of mascara, or a little blush. The use of this final seal generally has nothing to do with the look you are going for directly, but it does help give the appearance that your makeup was applied with care and precision. You can use the ben nye final seal to make your makeup resistant to sweat and the outside elements. It is important to note that not all products qualify as "the final seal." They should be of good quality and something you would wear on your own. This can be foundation or concealer, lipstick or lip gloss, mascara, or eyeshadow; it depends on your preference!
Before Concealer, Apply Foundation
It is called "foundation" because it provides the base to build up other elements. Foundation is the first and most crucial step in a makeup routine. It's what gives your skin a smooth and even complexion, which you can use to cover up imperfections. Foundation is typically liquid or cream-based and applied with a brush, sponge, or fingers. The foundation's purpose is to create an even canvas for the rest of your makeup by smoothing out skin tone and evening-out skin texture.
Before You Go To Bed, Wash Your Makeup Off
The first and foremost reason for removing makeup before going to sleep is the health concerns. It is essential to remove makeup before going to bed because it reduces the chances of getting acne and other skin diseases and prevents skin from absorbing harmful substances that might be present in your products. There are many reasons why it is crucial to remove the makeup before going after a long day of work or school, such as:
Higher chance to get acne.
You'll dull your natural complexion.
Your skin will wrinkle.
Your face is at risk of infection.
All of these horrible-sounding side effects can be avoided by merely washing your makeup off before going to sleep.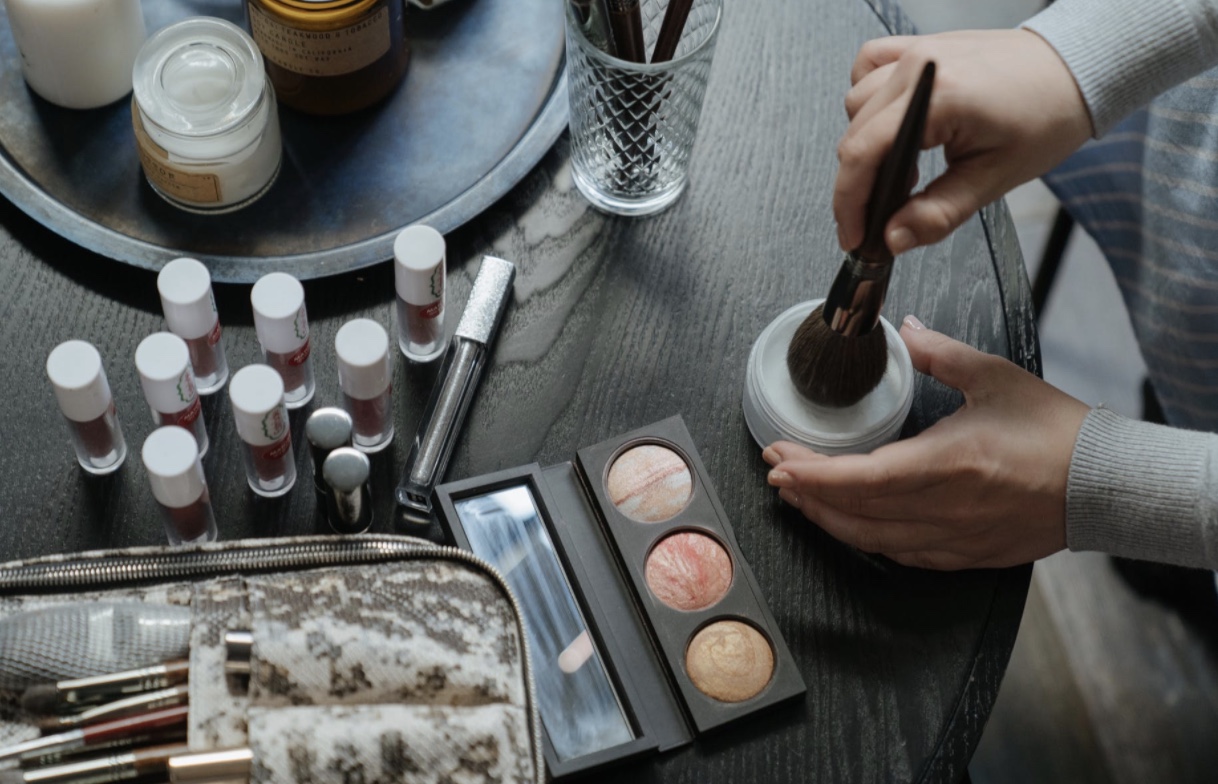 Use A Hashtag!
Some women struggle with getting that smokey look on their eyelids. However, a straightforward solution is to draw a hashtag symbol onto your eye with an eyeshadow pencil and blend it into your desired look. You should be able to get perfect eye shadows every time.
Use A Spoon As A Shield
Having trouble keeping your mascara in the right place? If so, you can use an ordinary spoon as a shield to protect your upper eye section from becoming stained. All you need to do is hold the spoon facing towards you to cup your eyebrow, and the bottom edge just touches your eyelash.
Make Your Own Lip Gloss Colors
The chances are high that you have lots of leftover bits of eyeshadow pigments powder. You can make use of it by mixing it with petroleum jelly to create your very own lip gloss. You can go wild and use your imagination when coming up with colors. You are only limited by which pigments you have to spare.
Turn Eyeliner Pencil Into Eyeliner Gel
You can dramatically change the look of your eye when you use gel-based eyeliner. A gel can give a more intense appeal that brings out your eyes beautifully. However, what can you do if you don't have any eyeliner gel? The answer is simple; you can use your pencil. Simply heat the tip using a lighter, let it cool slightly and then apply it as usual. Remember to be super careful and wait until the temperature has cooled down enough before application.
Check Your Makeup In Different Lighting Conditions
When you simply change the lighting conditions, you will be surprised at how much better you look. When you apply makeup at home, you likely use the same lighting angles every time. To check that you have applied the application the way you want it to be seen, you need to go somewhere else and look at it differently.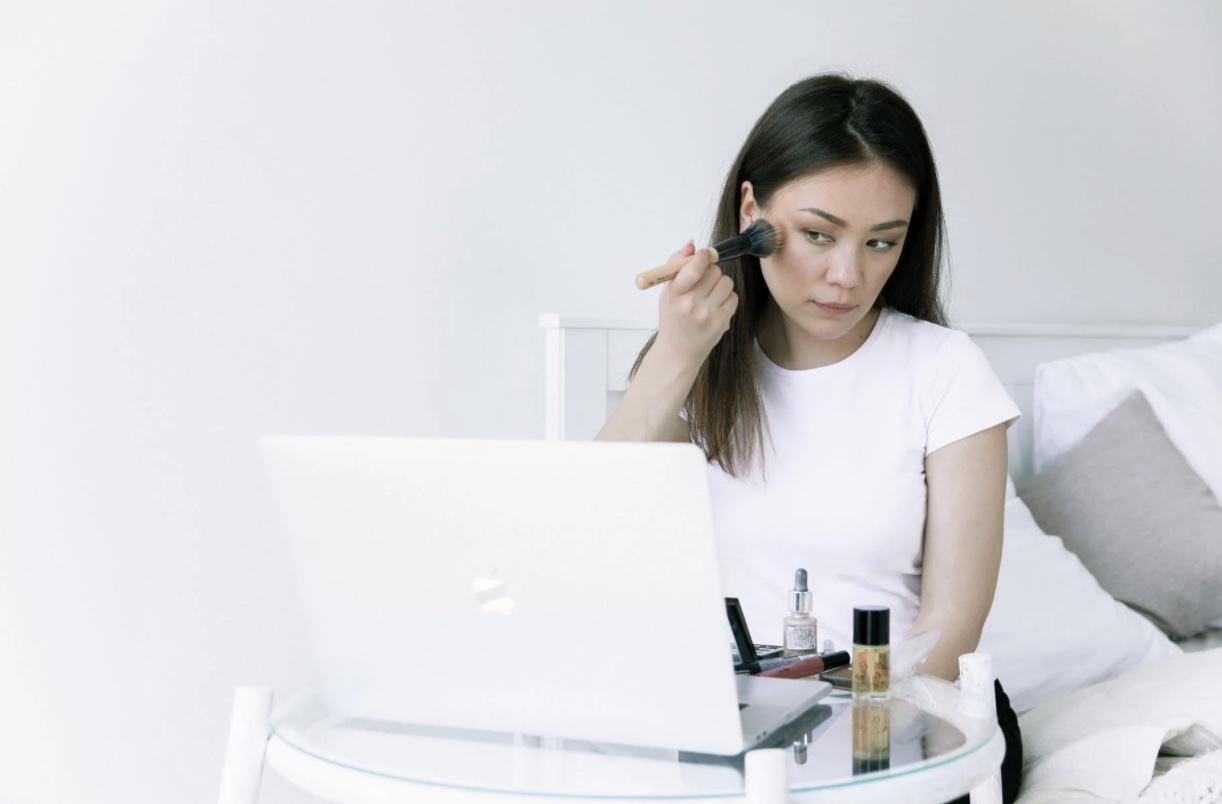 Don't Throw Away Your Empty Liquids
Instead, you should cut them in half. You will be shocked at how much is leftover, which you can scoop out and still use. You can also save a significant amount of money by doing this because there are often at least two or three applications left inside the tubes when you throw them away.
Use A Spoon (Again)
This tip is for those of you who appreciate a good winged eyeliner application. Creating the perfect wing in the corner of your eye is often a challenging prospect, but by using a spoon as a template, you will get perfect wings every time. You can use the spoon as a stencil by pressing it against your eye and following its contours. Once you have the outline drawn, you only need to fill it in.
Reuse Your Mascara Brushes
It is often the case that you buy some random mascara only to find that it has the perfect brush. When the time comes to buy more, you lament the prospect of having to throw away your new favorite brush. However, you don't need to throw it away. As long as you clean it properly, you can reuse it. You must clean it when you reuse it because these brushes are prone to trapping bacteria. Nonetheless, with a deep clean, you can use it many more times.
Rubber Bands Are Perfect For French Manicures
It can be tricky to apply a French manicure to the tips of your fingernails. Professional nail artists can do it with the help of tools, but what if you want to do it yourself? All you need is a thick rubber band and wrap it around your finger, only leaving the tip of your fingernail. Then paint the end, leaving a crisp line every time.
These makeup hacks should help you save time, money and get a more polished look. You may be surprised by how many makeup techniques you can use to get that perfect look. Remember, it's all about experimentation and trying new things.