For 2020, the big summer hair trend is bound to be stylishly casual looks you can create without too much time or effort. You want to look chic, but you don't want it to seem like you worked hard to get there. Plus, the less time you spend inside getting ready, the more time you can spend soaking up sunshine.
In order to really enjoy the sun, though, you want a style that'll help keep you cool. An updo that'll lift your hair away from your neck is a simple way to make that happen. Below is a list of off-the-neck hairstyles you can achieve with minimal time and effort, giving you that effortlessly carefree summer look while staying cool.
Variations on the Pony
The ponytail is a classic. It can be worn low against the nape of your neck, high on the crown of your head, or anywhere in between. You can't go wrong with a ponytail if you're looking for a quick and easy look for summer, and luckily this trend never really goes out of style. That said, wearing a ponytail, even if you mix up how high you wear it, can start to feel repetitive.
Try an inverted ponytail for a simple alternative. Pull your hair back and secure it like you would for a regular ponytail, but wrap the band around your strands a couple of inches from your head. The idea is to leave room to make a hole between the elastic and the back of your head. Use your fingers or the tip of a comb to make room, then slide the end of your ponytail down through the opening, pulling tight until you feel the elastic come through. The end result should be a vintage, twisted look at the back of your head, with the tail sitting closer to your neck. It takes just seconds to pull off and works great in braided form too. You can even roll the end of your ponytail, tuck it into the top, and secure it with bobby pins for a slightly more evening-friendly look.
A high, messy ponytail is a fun, carefree summer option as well. For a retro look, take one small strand of hair and wrap it around the elastic after you've tightened your pony. Secure it with a bobby pin or colorful barrette and go!
One of the best parts of a ponytail is how well it can show off changes in your hair color. Since summer is the time many people lighten their hair, you can use this style to showcase your highlighted, sun-streaked, or naturally lighter locks. Make sure to use a violet shampoo to tone your blonder strands and keep them from getting brassy though. The result is a chic, high pony that looks even more stylish because of the dimensions of your highlighted hair.
Halfway to an Updo
If you're out having fun in the sun, you probably don't want to take the time to shampoo your hair every day. And you don't have to! You can still look effortlessly gorgeous two or three days out. The timeless half-up-half-down style works beautifully for days like this, and there are a million ways to work it, particularly if you have your trusty dry shampoo handy.
You can opt for the classic version, which takes the top half of your hair and pulls it away from your face into a ponytail, leaving the bottom half down. Wavy locks complement this style well, so using a product to boost texture, like a volumizing spray, can help maintain that lovely, tousled look. Add some volume to the top half by tightening the pony toward the crown of your head, which creates a vintage-looking effect.
Taking strands from around your temples, twisting them, and securing them at the back of your head with bobby pins or fun clips is a super easy way to keep the hair out of your face and create a carefree, casual style. This is a flattering option for shorter cuts, too, that might not have the length to pull off a full updo.
Styles with a Twist
A simple braid, starting high on your head, to the side, or low down your back, is a perfect (and nearly effortless) way to secure your hair for a fun, summery look. It's also a simple way to achieve an elegant style for date nights or special occasions. There are a lot of interesting ways to incorporate braids into your look, too.
Keep the plaits on the looser side and weave in a silk scarf as a fashionable statement for classy occasions. A little messiness with this style comes off as intentional, and it gives a fun, playful edge to your overall look.
If you like the look of a side braid, give it an extra boost by using a volumizing spray around your roots. The added lift contributes to the overall tousled style that makes the side braid look effortlessly gorgeous. Another quick option is to pull your hair into a low pony, then braid or just twist the tail around your finger and secure it over the elastic band with some decorative pins. Use your fingers to scrunch your hair at the roots, toward your forehead, which will add extra fullness, especially if you used a volumizing spray.
Color for the Summer
Some haircuts don't lend themselves to updo styles—that means you, short-haired friends. Fortunately, there are still plenty of ways you can give your strands a fun, summery style.
Summer is a time for color, and that doesn't just mean natural shades or blonde highlights. Use the warmer months to test out a pastel balayage, purple streaks, or green roots. Try the increasingly popular rainbow or unicorn hair. There are a number of temporary or semi-permanent options that are more gentle on your hair, so you can feel comfortable playing around with different colors and mixtures (but it's always a good idea to consult the professionals).
Whatever color you go for, just be sure to use the right toning shampoo. The sun has a tendency to bring out yellow, gold, and orange shades, and that can lead to brassiness, which can dull your otherwise shining shade. Keep the color wheel in mind when picking a toner. A violet shampoo, as mentioned, will cancel out those brassy tones for blonde, but it also works for silver, purple, and even pink hues.
Speaking of color, don't underestimate the power of a brightly colored, wide headband or colorful, jeweled clips and barrettes. If you have shorter hair, you can still make the most of braids by taking random strands of hair and weaving them into small, loose plaits that aren't secured. Use a texturizer or volumizing spray to add some waviness for maximum tousled-looking fun. You might also consider taking your short cut even further by going full pixie, which is going to be a major trend for 2020. If you keep it textured and choppy, you'll win the summer with the most low-maintenance, fun, casual style out there.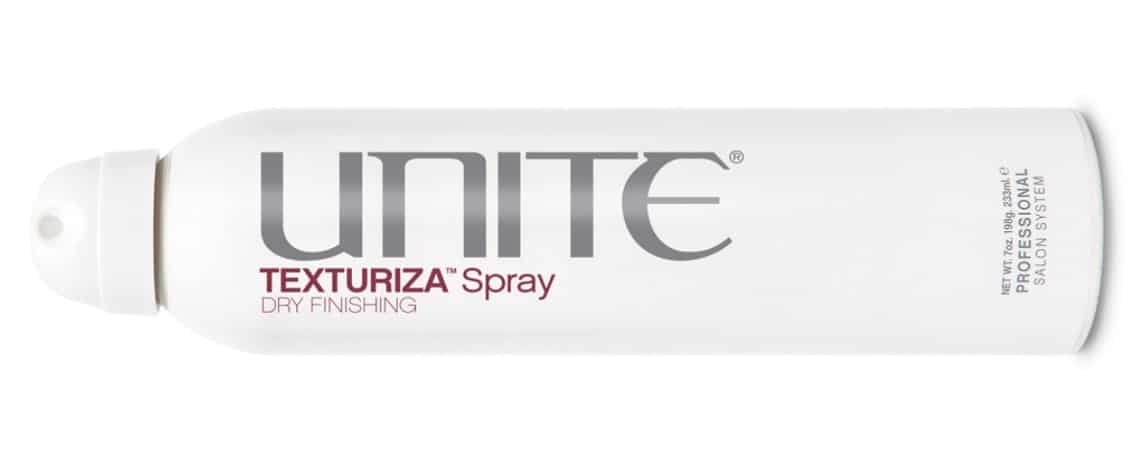 About UNITE Hair
UNITE Hair is an award-winning professional hair care brand with more than 40 expertly formulated products. The brand was created for hairstylists and their clients and has long been an industry favorite. UNITE Hair offers premium products and tools for all types of hair and is dedicated to giving you your best looks. High-performing products include a collection of formulas for blondes, including violet shampoo for toning, numerous volumizing and texturizing sprays, and luxurious treatments and systems designed to target your various hair concerns. Available on UNITE Hair's website and at many salons worldwide, the brand delivers high-quality products for salon-quality styles.
Shop UNITE Hair's products online at Unitehair.com