Whether you like to wear your hair curly or full of natural texture, a short haircut is an excellent choice. You can go smooth and straight, or you can go curly. The trick is finding the perfect style that fits your lifestyle and character. When it comes to short hairstyles for black women, we have everything from beautiful pixie cuts, to come ultra-short crops, and of course, the bob and Afro styles.
You might think short hair is limited, but that is not true. Short hair has more options than you might think. With that in mind, take a look at some short hairstyles, from classic waves, smooth pixie, to some sleek crops.
1. Funky bob
Getting a classic bob haircut is easy. What you want to do is mix it up and make it more cool looking. For example, you can go asymmetrical, and everything will be different.
2. Side bob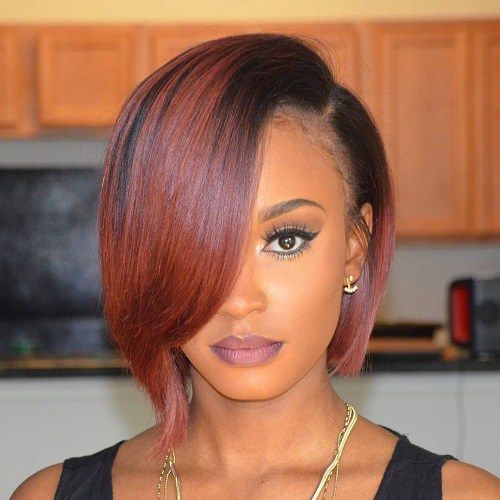 Speaking of the bob hairstyle, it is one of the more common haircuts among women. And there are so many different twists and turns you can take. The side bob is something you go when you want an elegant and sophisticated look.
3. Short curls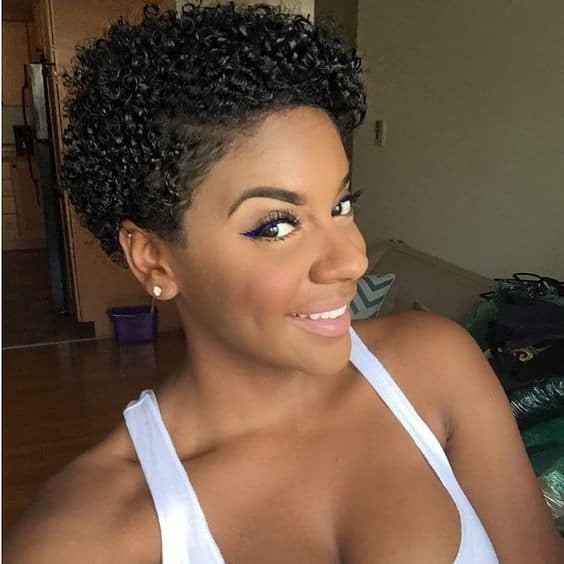 When you go short, you absolutely must go curls as well. The short Afro curls are an iconic short hairstyle for a black woman. You just have to try it t least once.
4. Colored pixie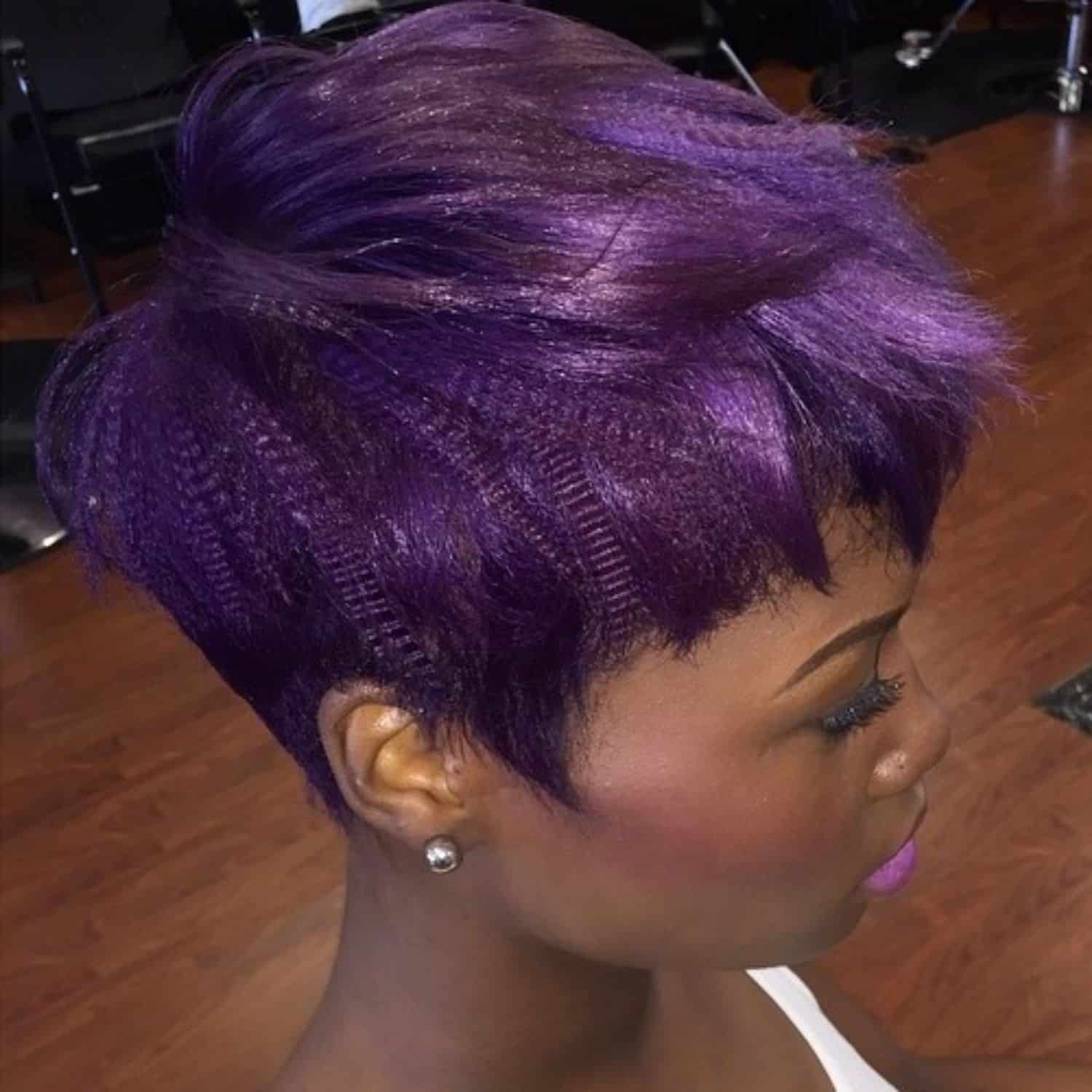 A pixie is great when it is classic, but it is even better with a color twist. Go for some bold color if you want to show off your character. The pixie is best for showing off your greatest feature: your bold character.
5. Side Afro cut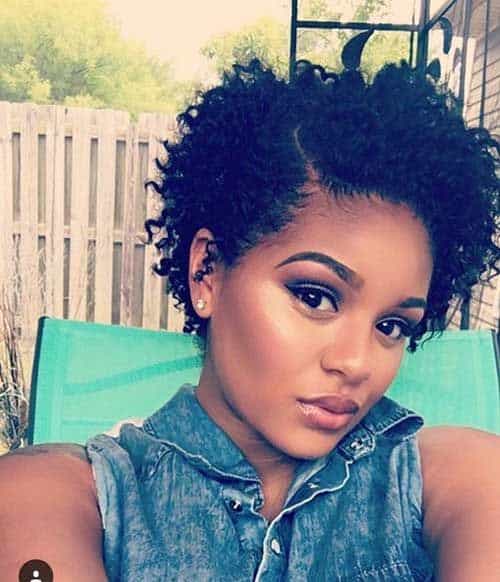 Even when you go Afro curls, you can go left or right side. Adding a bit of asymmetry is great for a visual twist, and making your hairstyle look gorgeous.
6. Ultra-short cut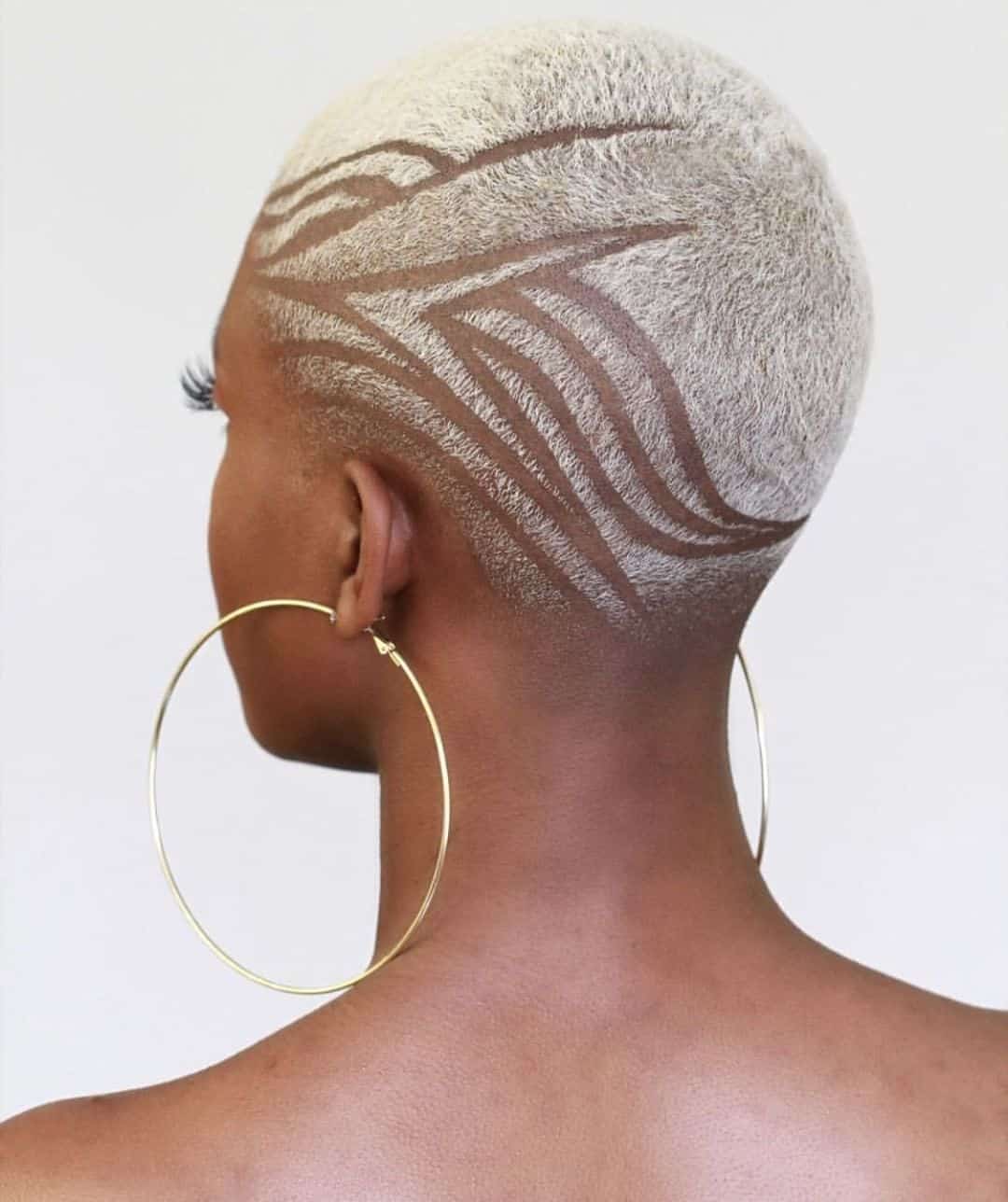 Black women are usually those who are brave enough to go for an ultra-short cut. It is almost like a clean shave. And then you add some shaved sections, and you have a hairstyle only select few are brave enough to wear it.
7. Short Mohawk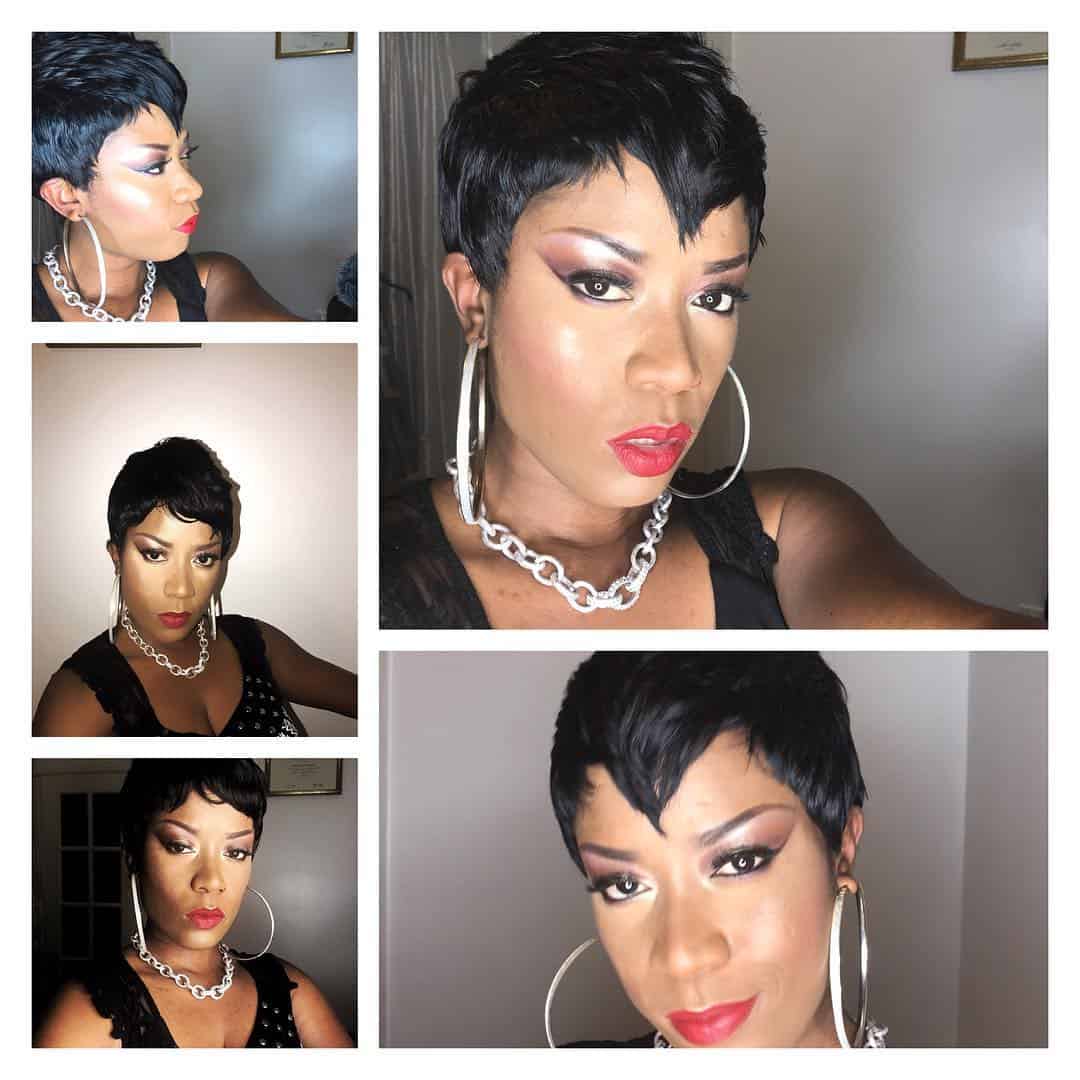 Yes, you can rock a Mohawk even with short hair. And it looks amazing. You need to master the styling with gel and creams, but a Mohawk is a bold style worth the trouble.
8. Neon colored bob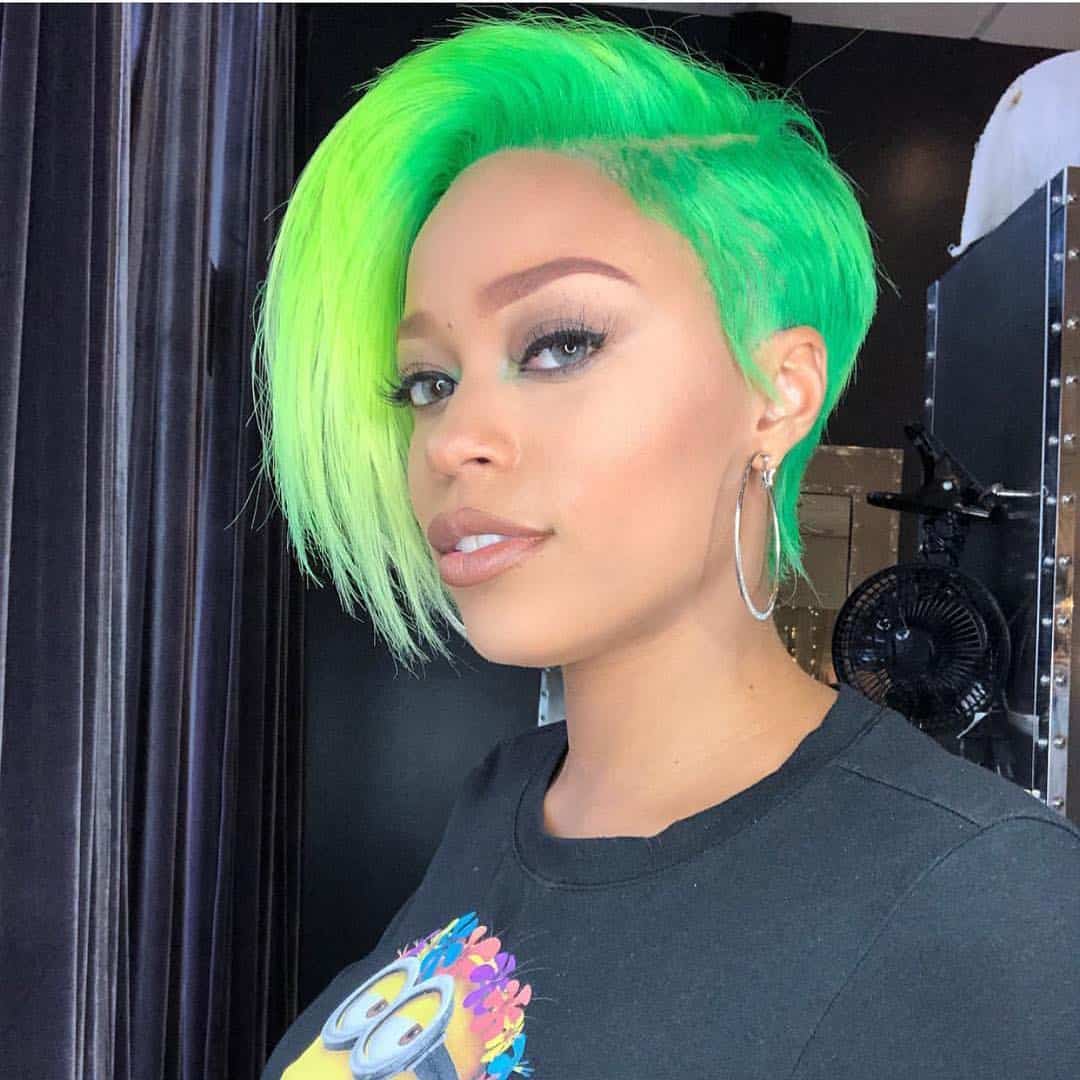 The beauty of black women is that their skin tone allows experimentation with some unusual colors. For example, neon green looks amazing on black skin tone. Take advantage of your skin tone and try some unique dyes for your bob or another short hairstyle.
9. Classic Afro curls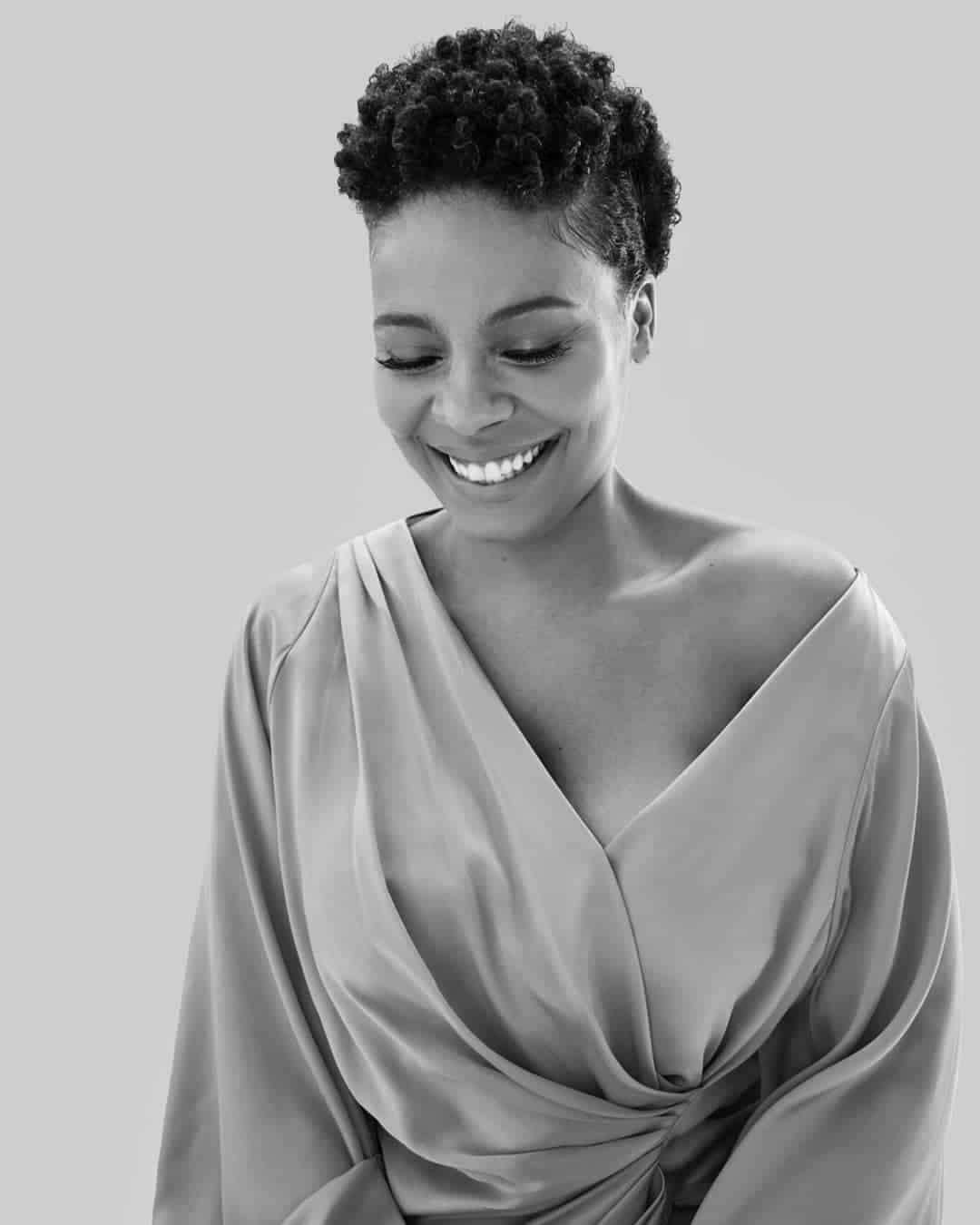 This is the classic Afro curls hairstyles most black women try at least once in their life. It might be classic, but it looks gorgeous. Sometimes, the simpler the better.
10. Unique pixie cut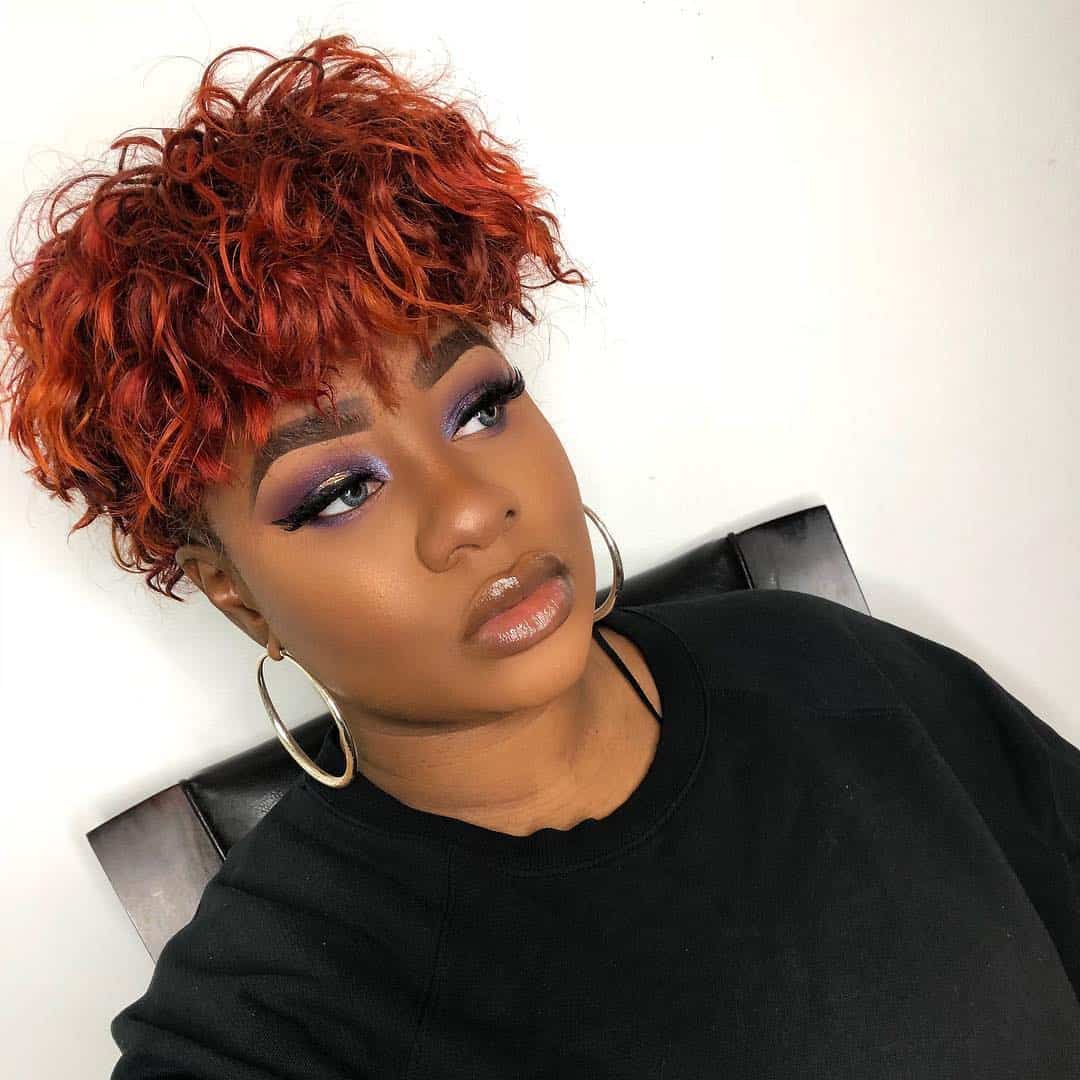 There are so many different ways you can rock a pixie. Forget the classic Twiggy pixie cut. Black women definitely know how to make the pixie versatile.
11. Updo for short hair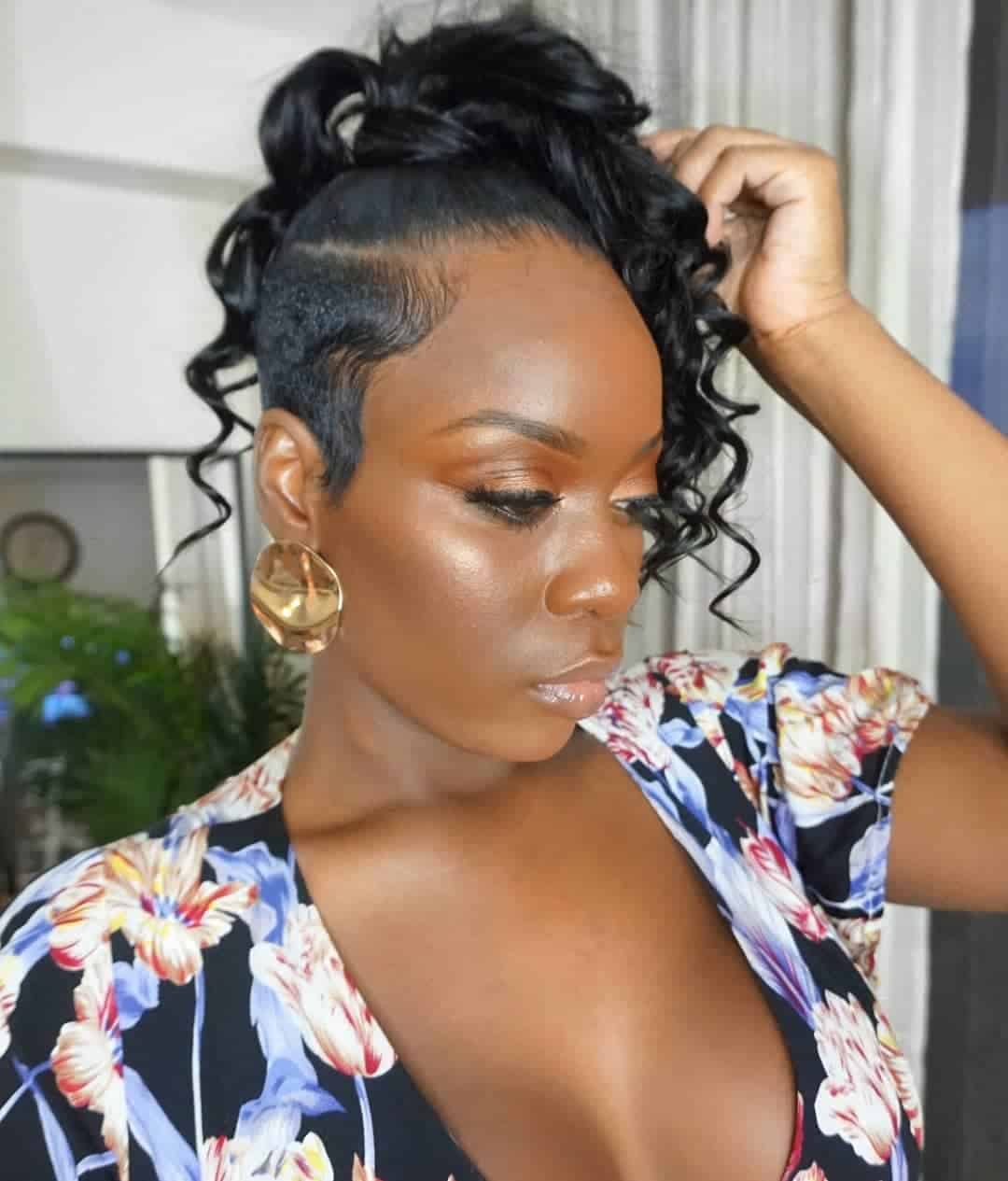 We said at the beginning that short hair offers much more options than you might think. Here is another proof that you can even get an updo or a ponytail with short hair.
12. Elegant pixie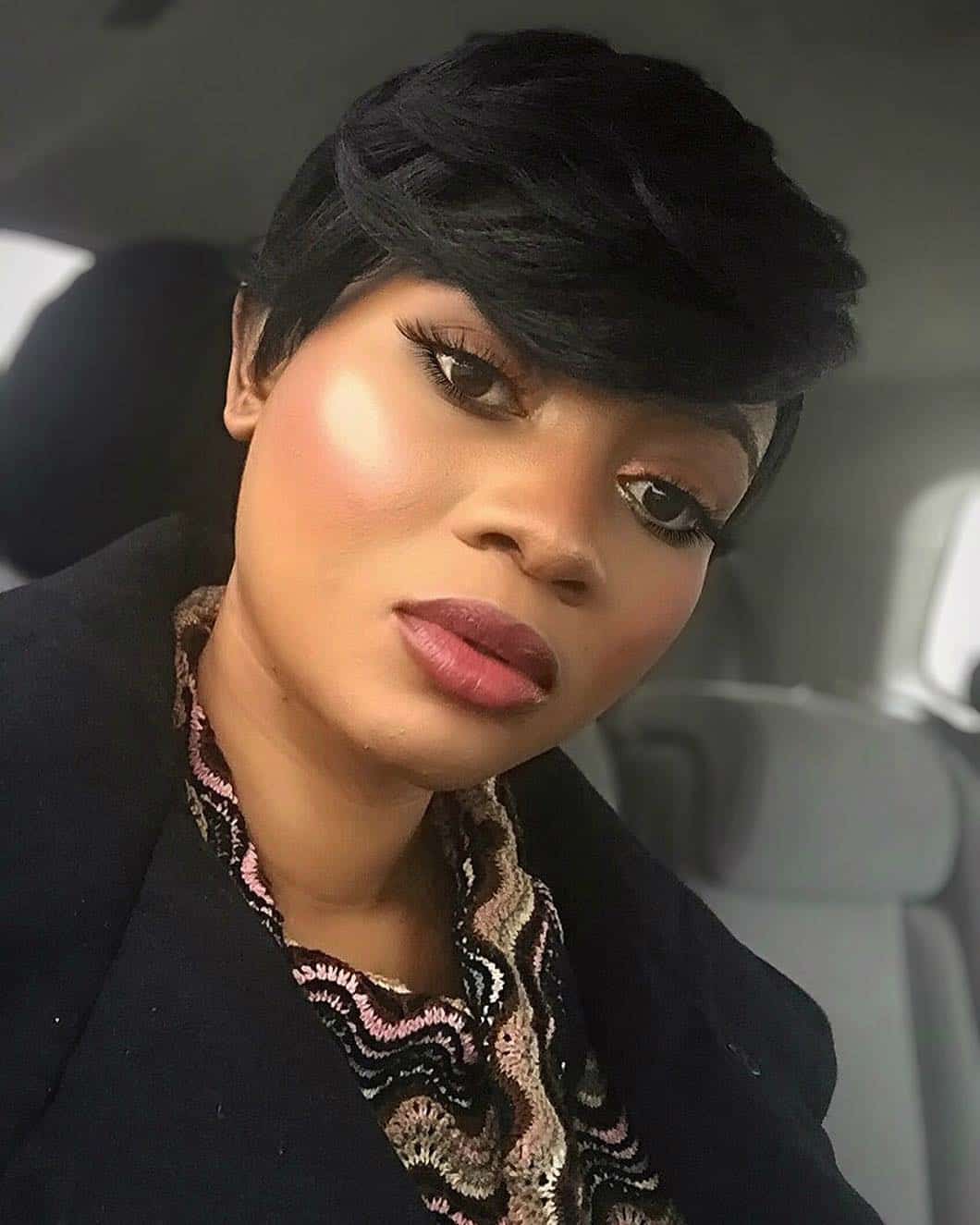 We continue with pixie as one of the most versatile short hairstyles for black women. You can go fancy, you can go cool, or you can do the elegant pixie. It is all about the occasion you are getting ready for. If you need to go to a formal dinner, the elegant style is more suitable.
13. Pixie curls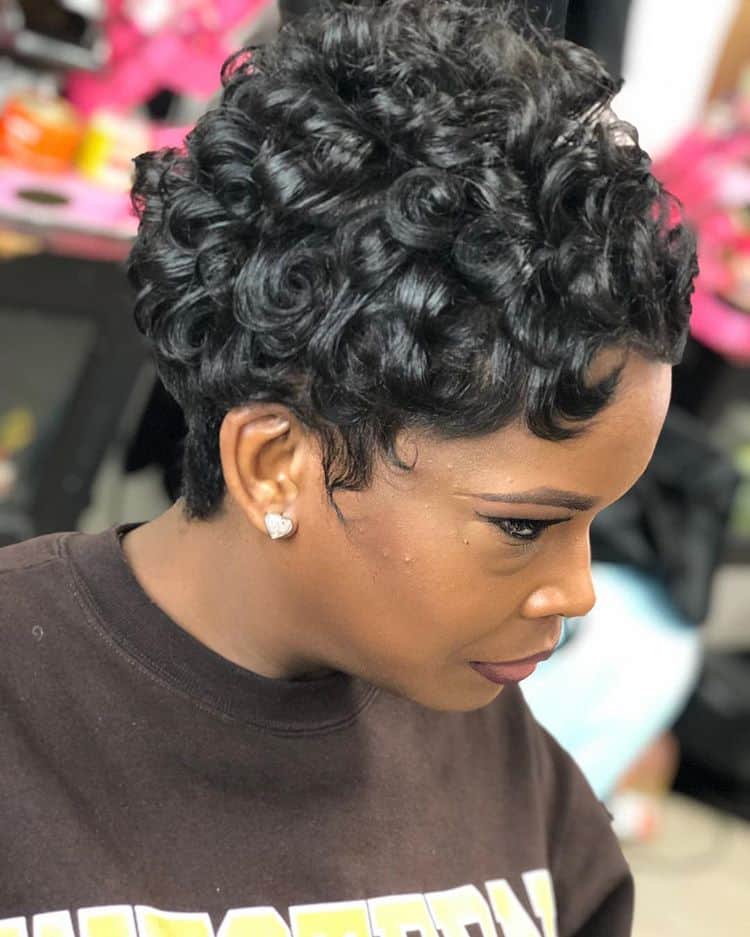 We love it when women combine two different styles into one awesome hairstyle.  Can it get any better?
14. Cornrows bob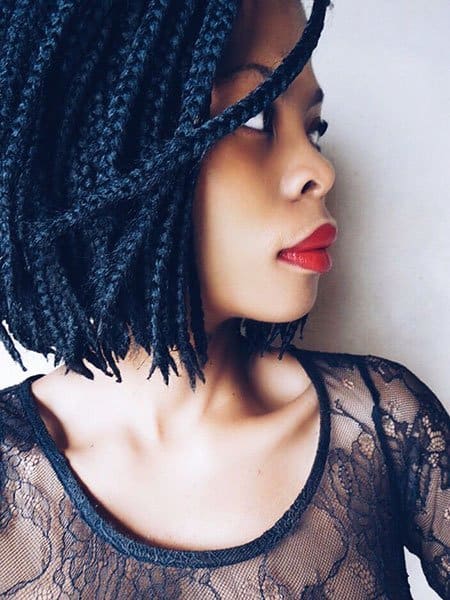 Cornrows are another staple women of color like to utilize. And they usually apply cornrows to get length in their hairstyle. But you can use cornrows for a short hairstyle as well. And this bob looks amazing thanks to it.
15. Side bob with volume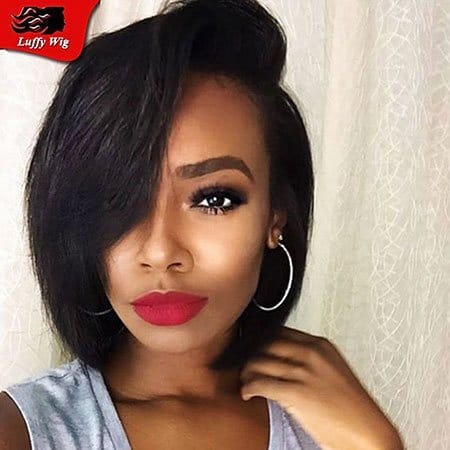 We had a couple of bob ideas, and now we want to show you how to add a bit more volume to your bob hairstyle. Sometimes, you want to show you have thicker hair, and adding volume is the way to go. Try it, and see how it goes.
16. Stylish side bob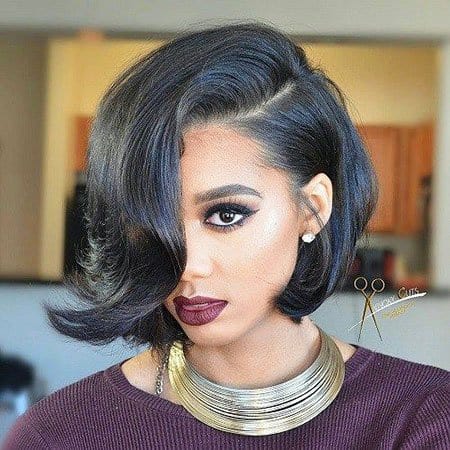 As with the pixie, the bob allows for experimentation. Styling the classic side bob offers limitless options, and here is one idea that is perfect for a formal event. You can even say it is a great wedding hairstyle for black women.
17. Colored pixie curls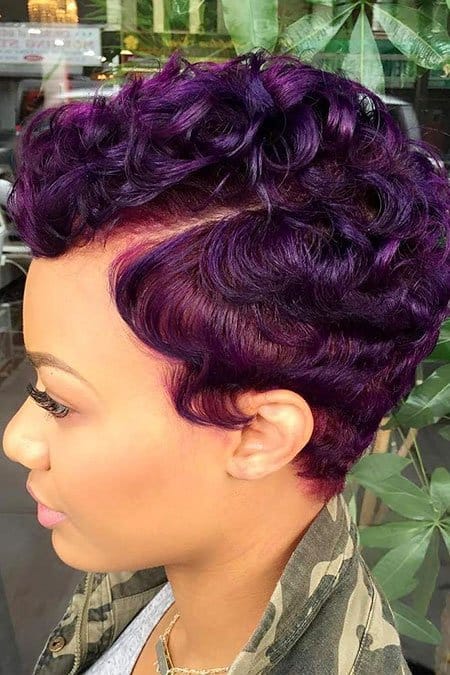 We said previously that African American women are blessed with the ability to try bold colors. Violet is a bold color that not many of us can pull off. Luckily, this girl rocks it with pride. It makes your pixie curls that much better.
18. Ultra-short curls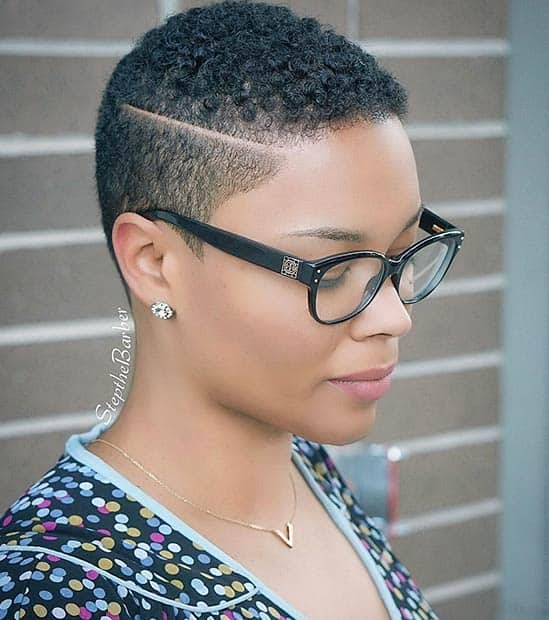 There are a couple of ways you can go with the ultra-short haircut. We saw previously how you can add some shaved sections to make it playful. Now, we see that even the famous Afro curls can work on an ultra-short haircut.
19. Colored ultra-short haircut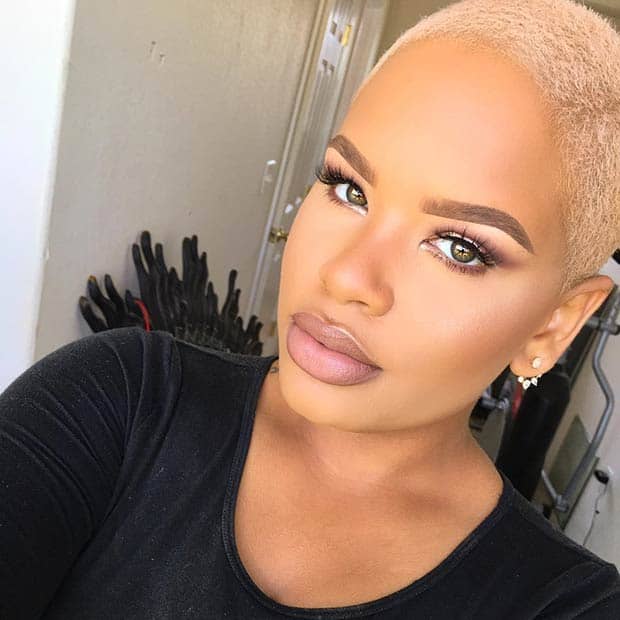 We talked about how women of color can pull off any color they want thanks to their skin tone. And even a pale pink color works on them. Try it on an ultra-short haircut when you want to emphasize your face and makeup.
20. Undercut Mohawk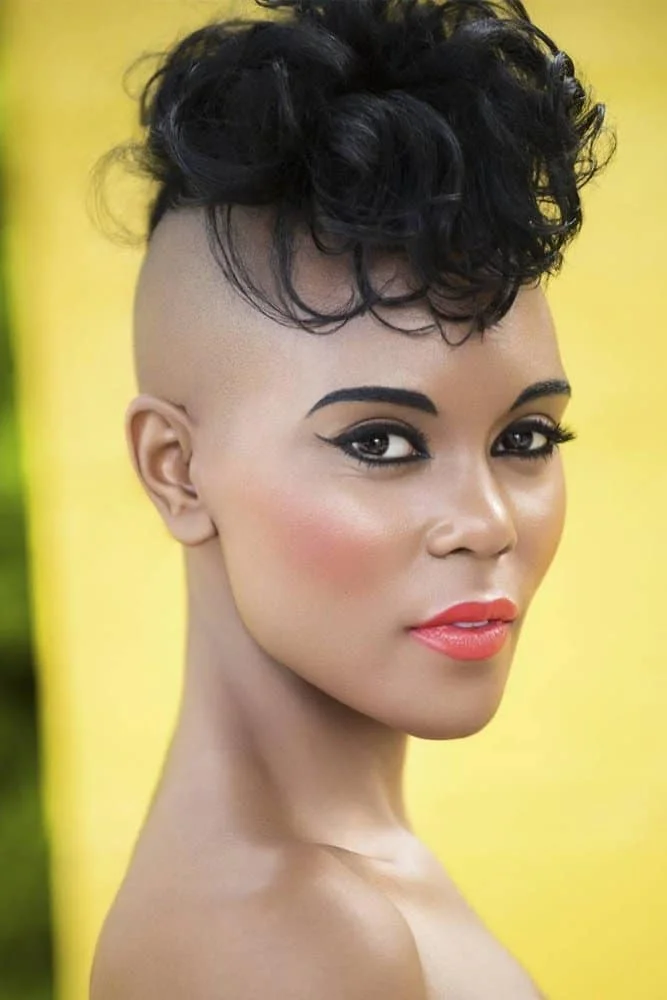 The undercut was popular some several years ago. But it is still making the rounds thanks to tweaks and twists. A Mohawk on top of an undercut looks that much more amazing.
21. Undercut and curls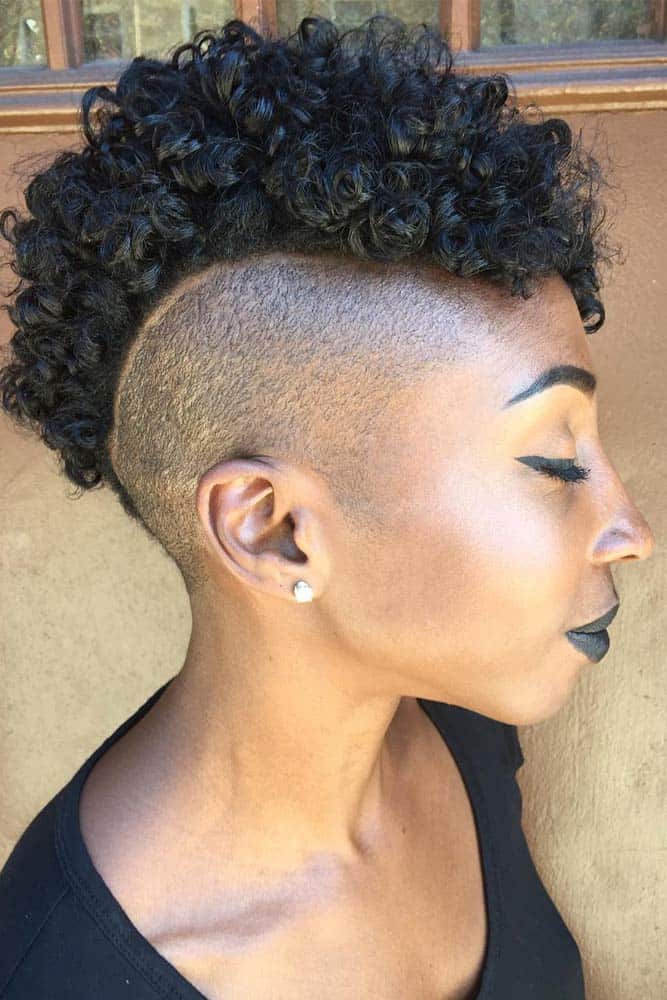 Speaking of undercut, we also see how curls are even more emphasized on top of it. The only downside is that the undercut requires a lot of maintenance. You basically have to shave your sides every two weeks.
22. Side pixie bob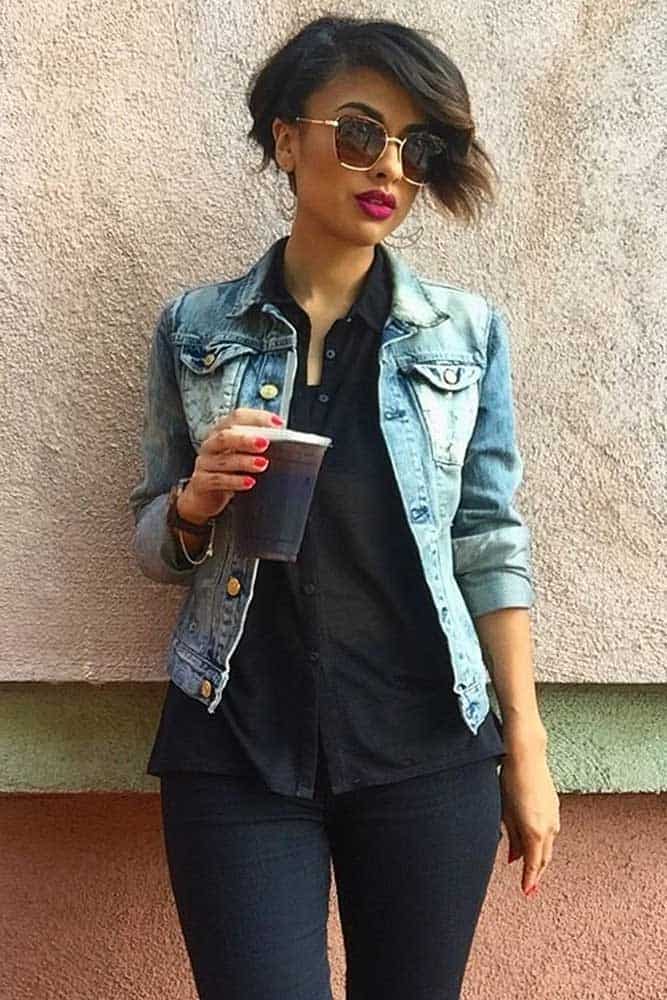 Let your pixie grow a little bit more in length, and transform it into a side bob. Now you have a unique hairstyle that will make you stand out of the crowd.
23. Violet Mohawk undercut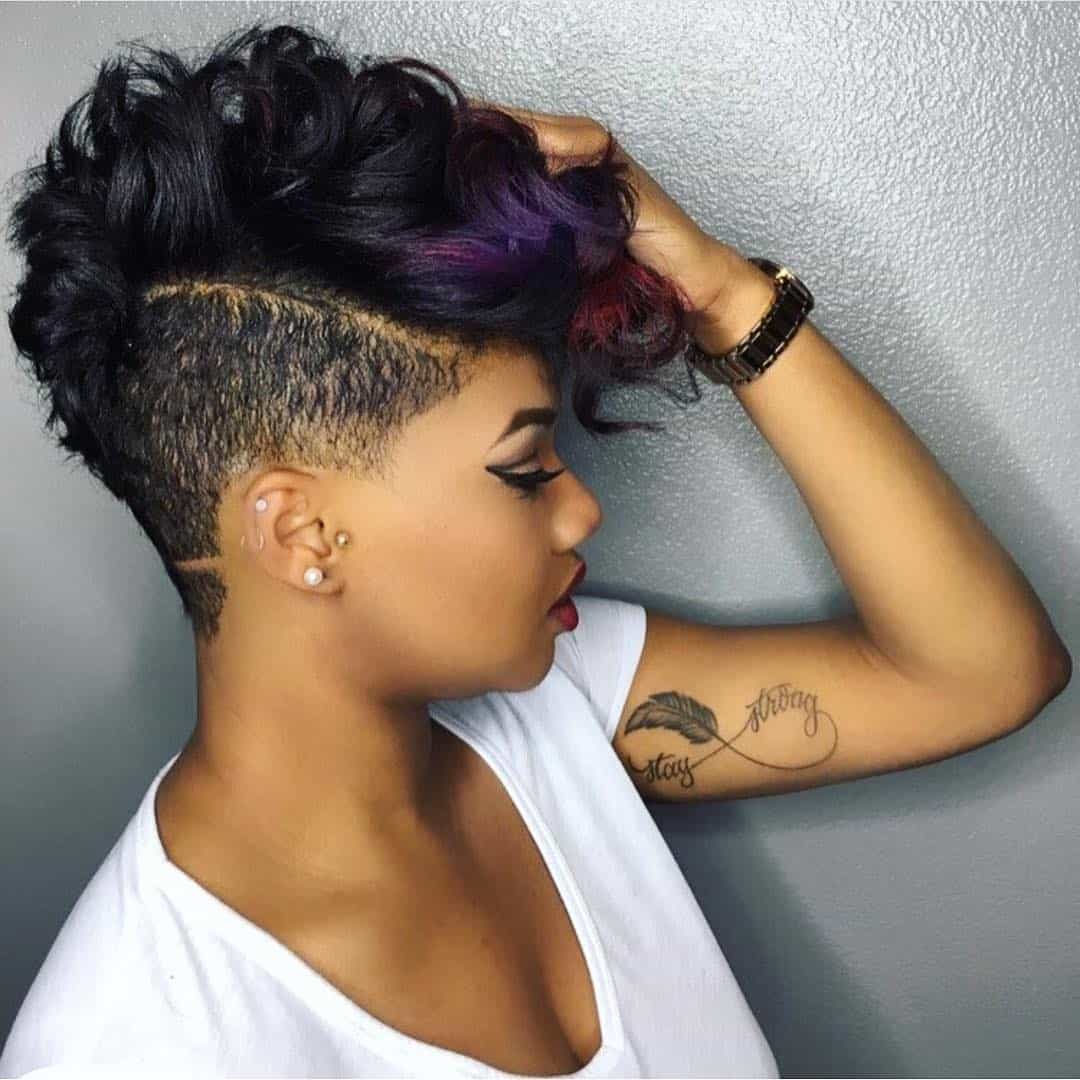 If you want to take the Mohawk undercut to the next level, the answer is simple, hair dye. And when it comes to coloring, we said black women can pull off some amazing and bold colors. Violet definitely fits that bill.
24. Men-like hairstyle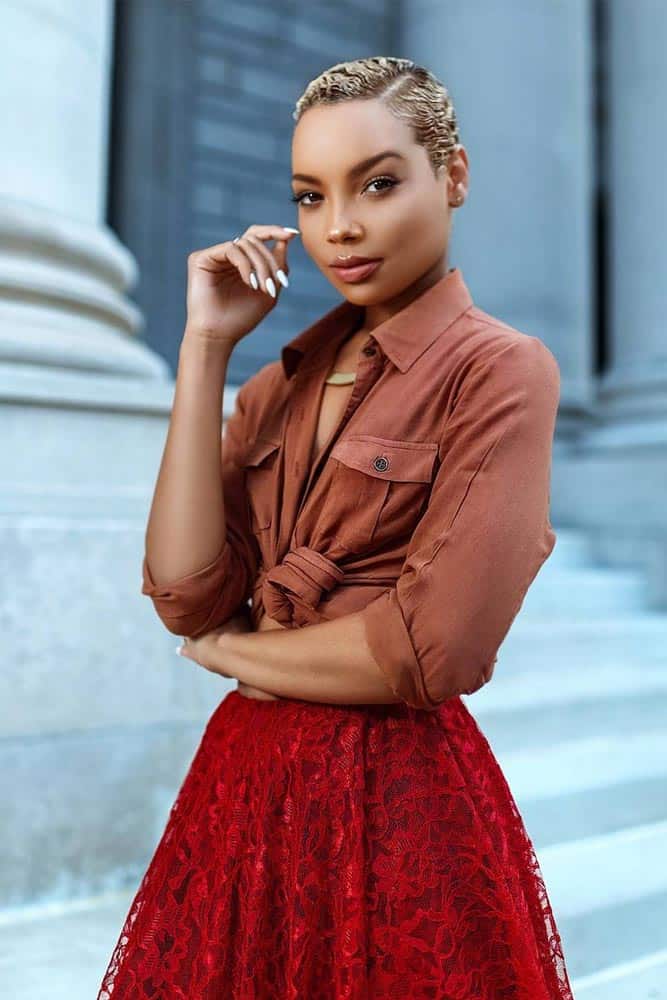 A great proof that women can easily pull off the businessman hairstyle. Stylish and elegant, it looks awesome.
25. Classic curls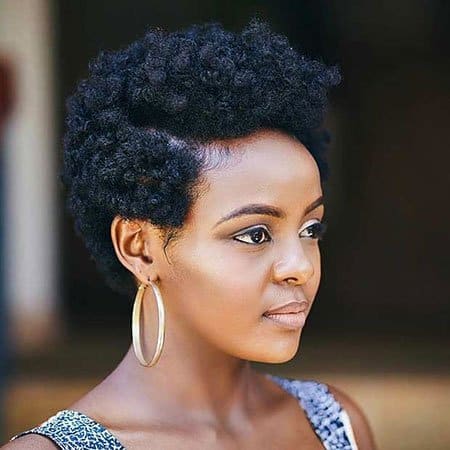 We finish off the list with the classic Afro haircut. When you think of short hairstyles, the Afro is usually first to come to mind. Hope you enjoyed it. If you have any questions or comments, share them below.