When it comes to braided hairstyles, people often think that you need extremely long hair to get the right braids.
Well that is the biggest lie anyone has ever told.
You can get your beautiful braids no matter the length of your hair.
Now, it is true that the longer the hair, the more potential and opportunities for braids you have.
However, no hair is too short for a stylish braids.
Braided Hairstyles For Short Hair
Today, we will look at several ideas for braids for short hair.
When you finish the list, you will be convinced that length has nothing to do with how braids look.
1. Half Up Braided Crown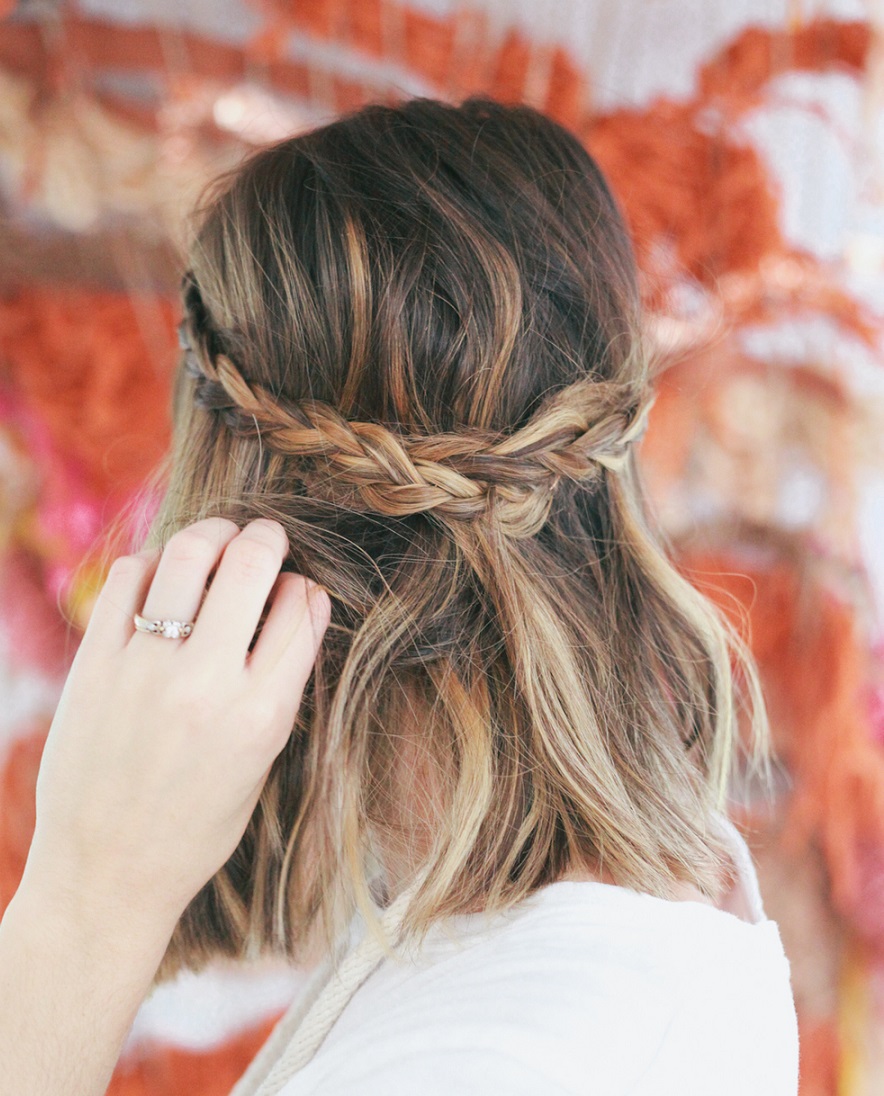 For the braided crown, any hair length can do the trick. After all, all you need is a crown made out of parts of your hair. And no matter how long your hair is, you can and should wear a crown.
2. Side Cornrow On Blond Bob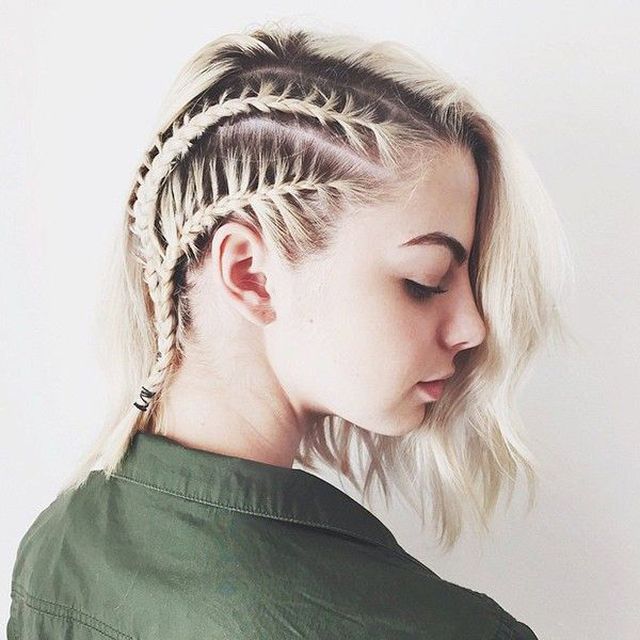 The bob length is probably the standard for short hair. And with that length, you can get a braid you like. For example, you can do cornrows on one side, and let your bob loose on the other. The result is perfectly playful hairstyle.
3. Half Crown Macrame Braid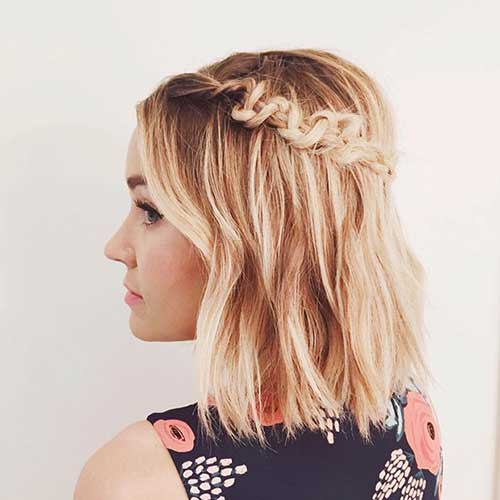 We had a full crown, and now we have a half-crown. This is probably one of the fastest and easiest braids you can make. Perfect for those messy mornings when you want to style your hair in a matter of minutes. Wake up, wash your face, get your braids in five to ten minutes, and you are ready to go and conquer the world.
4. Side Box Braids Edged With Rope Braid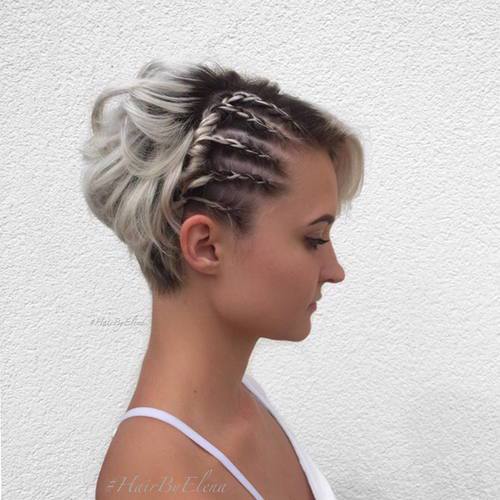 Just look at this hairstyle. I am sure you would think it is even suitable for weddings. With that in mind, if you want braids for your wedding, you do not have to grow your hair months in advance. As you can see, short hair will do the trick as well.
5. Waterfall Twist Braid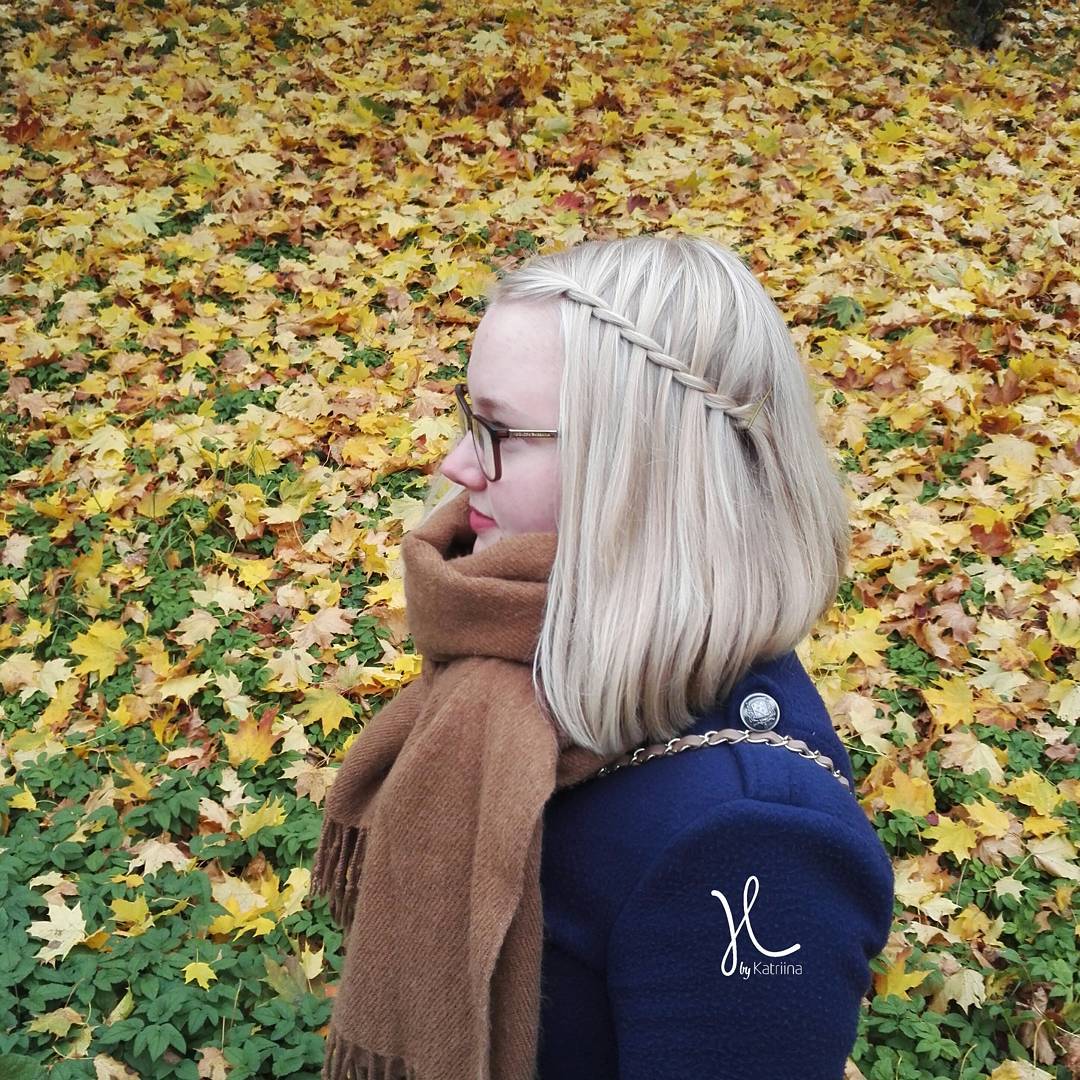 The waterfall twist is another easy and simple to make braid. This look is more suited when you want something elegant and classy. Something you can wear with your trench coat in the fall. Or as a friend of mine says, a hairstyle suited for a private school.
6. Single Fishtail On Side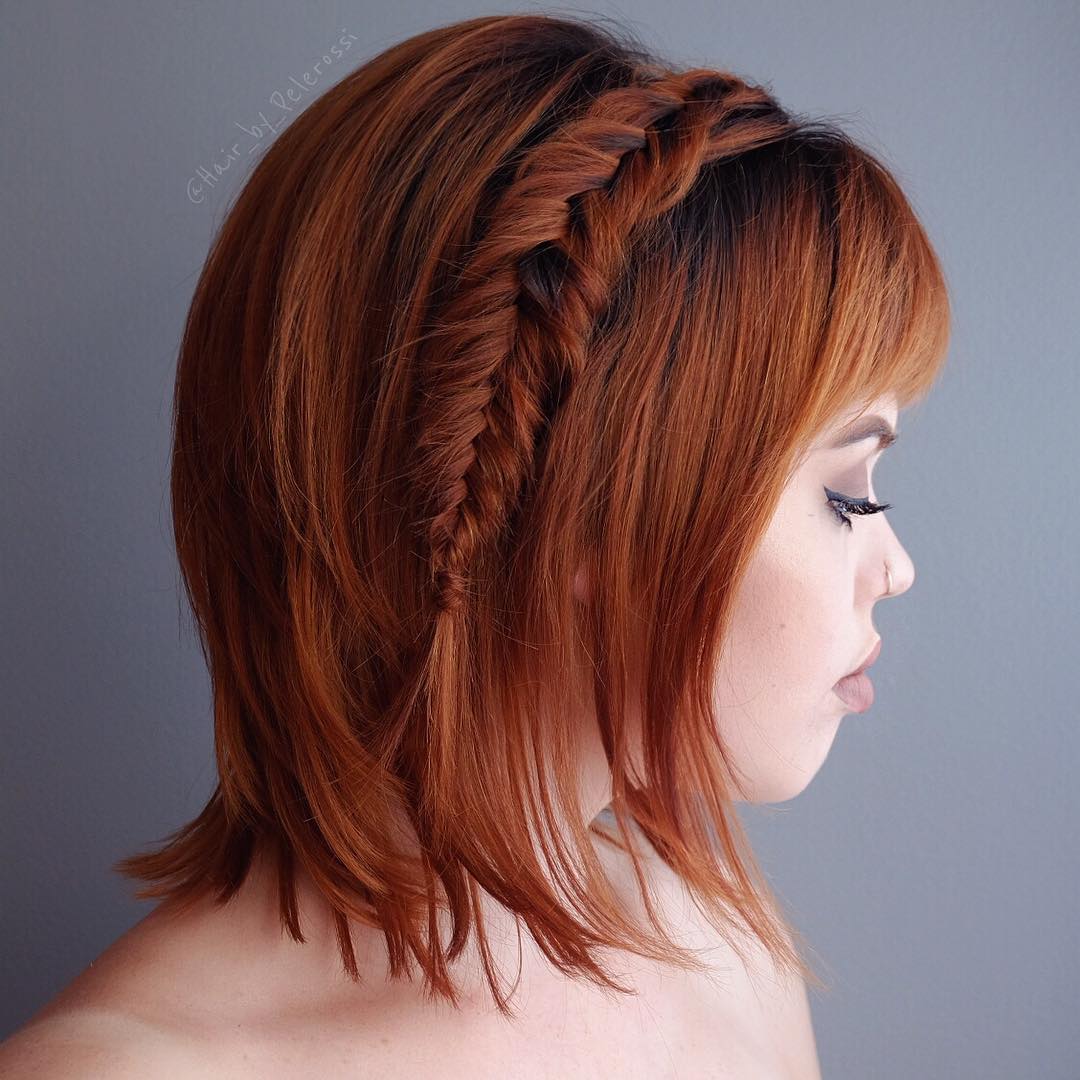 The fishtail is a timeless classic. We just cannot have a braided hairstyle list without the fishtail. No matter the length, the fishtail will completely change your look.
7. Half Up Braided Top With Knot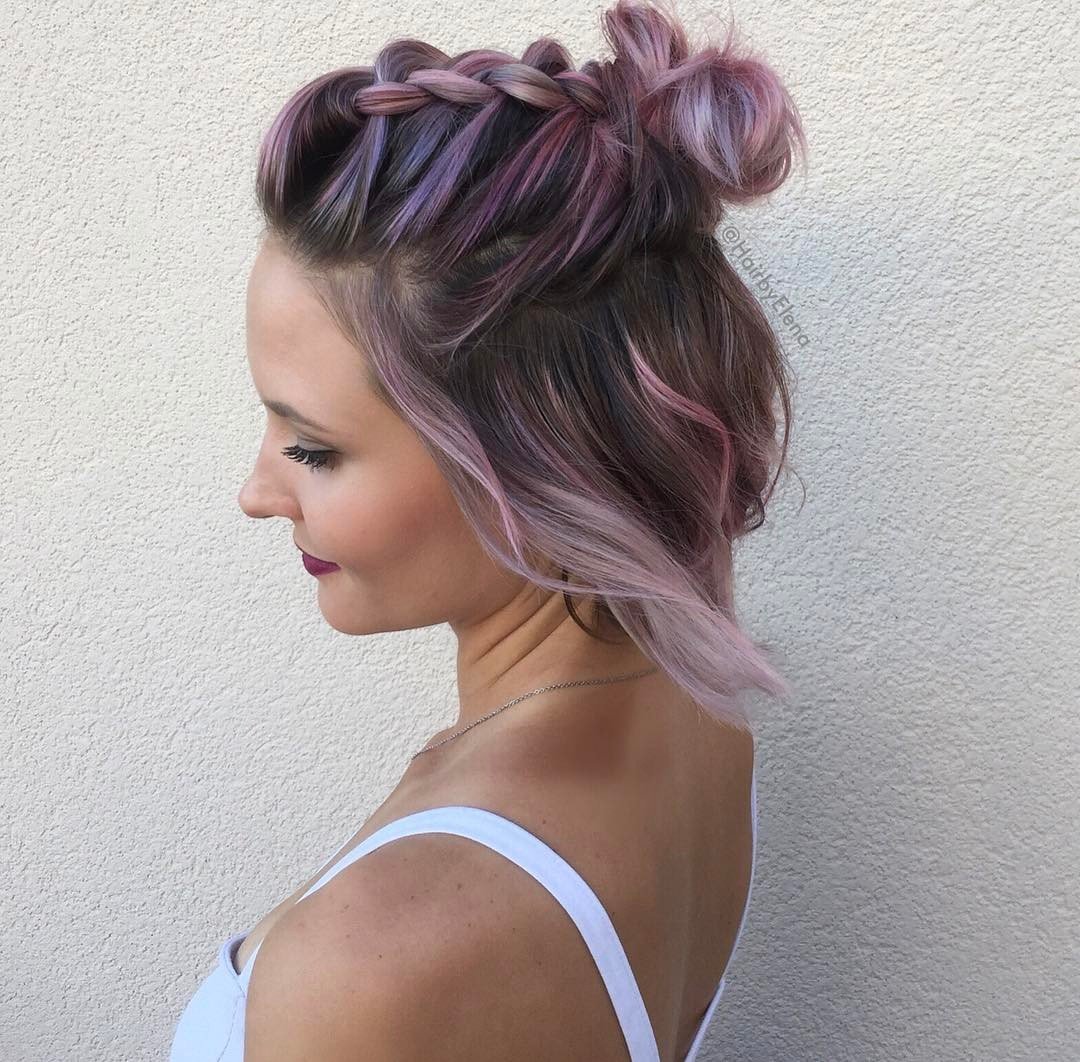 Another elegant hairstyle that is perfect for a cocktail event. Ladies with short hair think they are disadvantaged when it comes to cocktail events and hairstyles. They have troubles finding a great hairstyle that will look good for a black tie event. Well, do not worry any more. You will find plenty of more short braided elegant hairstyles down the list.
8. Crown Braid On Red Short Hair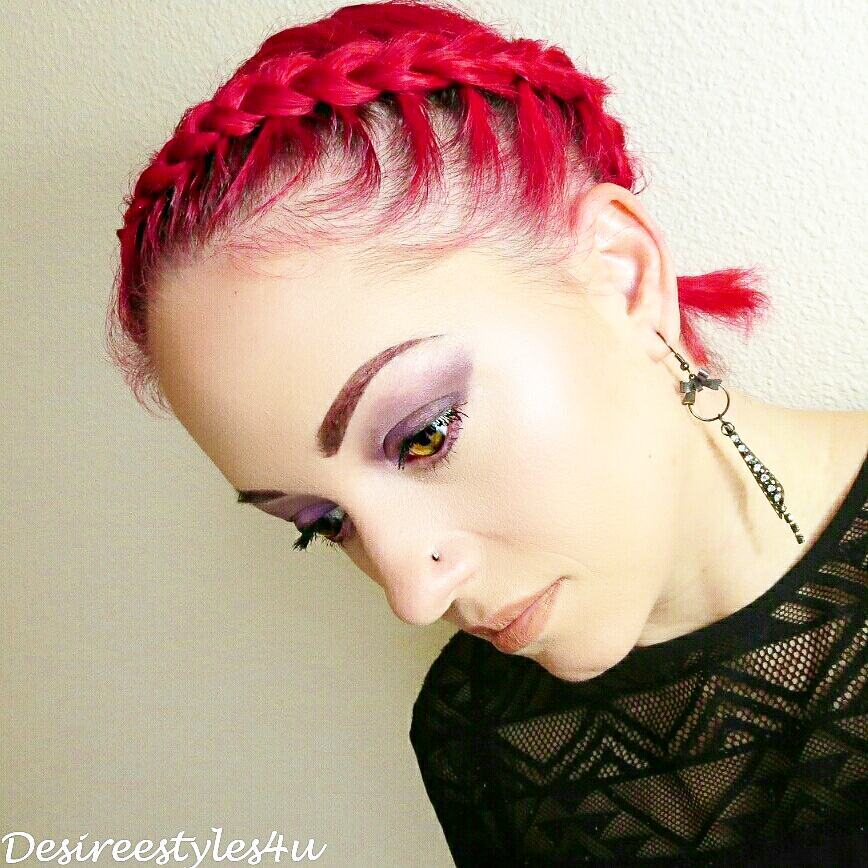 We had a crown early on. But it is always a different story when you wear the crown on red hair. To be fair, red hair makes everything different. Suddenly you add some edge and sass to your style and outfit.
9. Dutch And Fishtail Braids Combo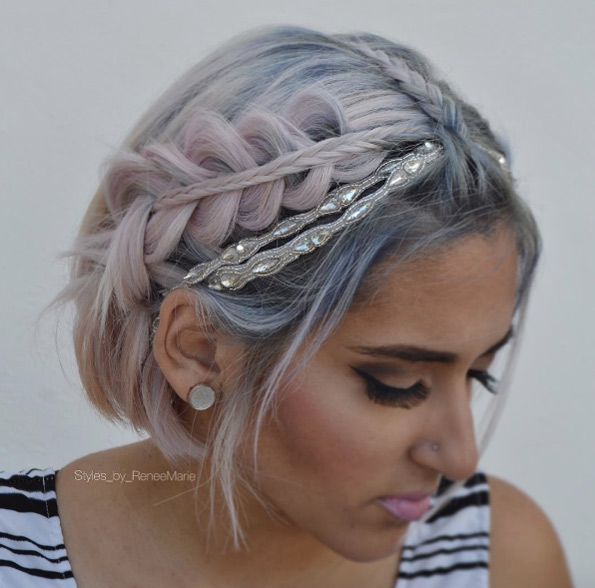 I've said it over and over again. One of the best aspects of braids is that you can mix several different braids together. And they work seamlessly. Take this hairstyle as an example. Although, it is fair to say that the fishtail and Dutch braid are very close in look and style.
10. U-Turn Braids On Top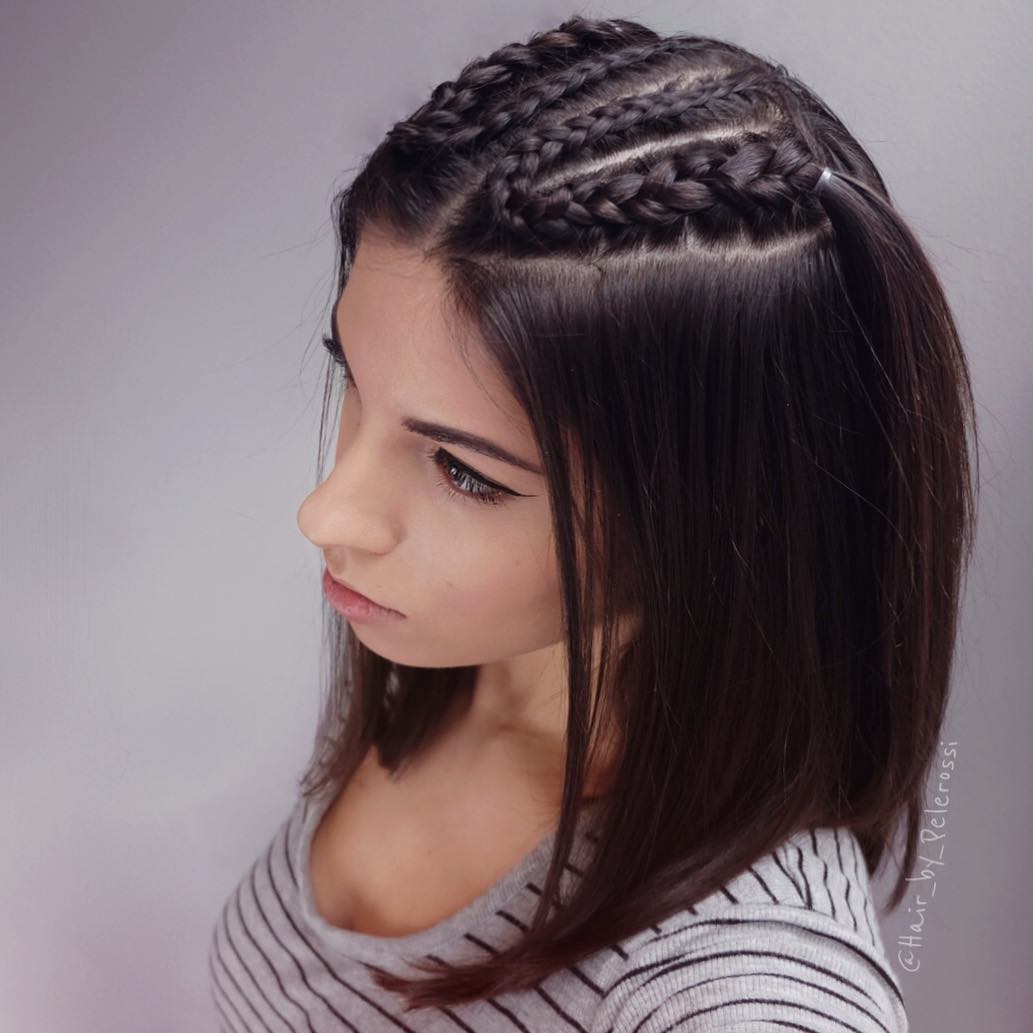 When you want braids just on the top of your head, and then let your hair loose, the U-top is the best choice. You still get braids, but you also enjoy the beauty of loose hair.
11. Side Rope Braid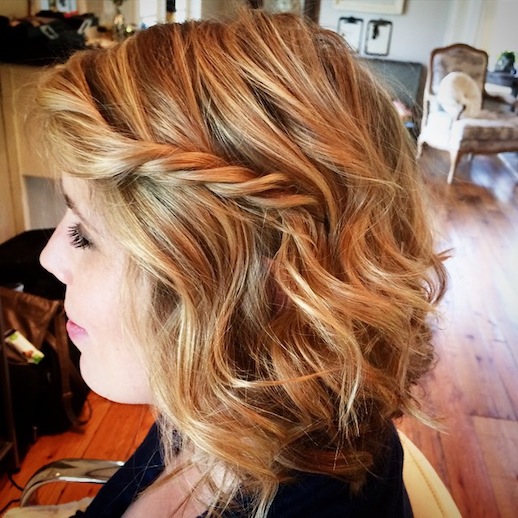 What I love the most is how the braid is seamlessly integrated within the wavy hair. This has to be one of the perfect examples of subtle yet effective braiding.
12. Pixie Parted With Micro Braid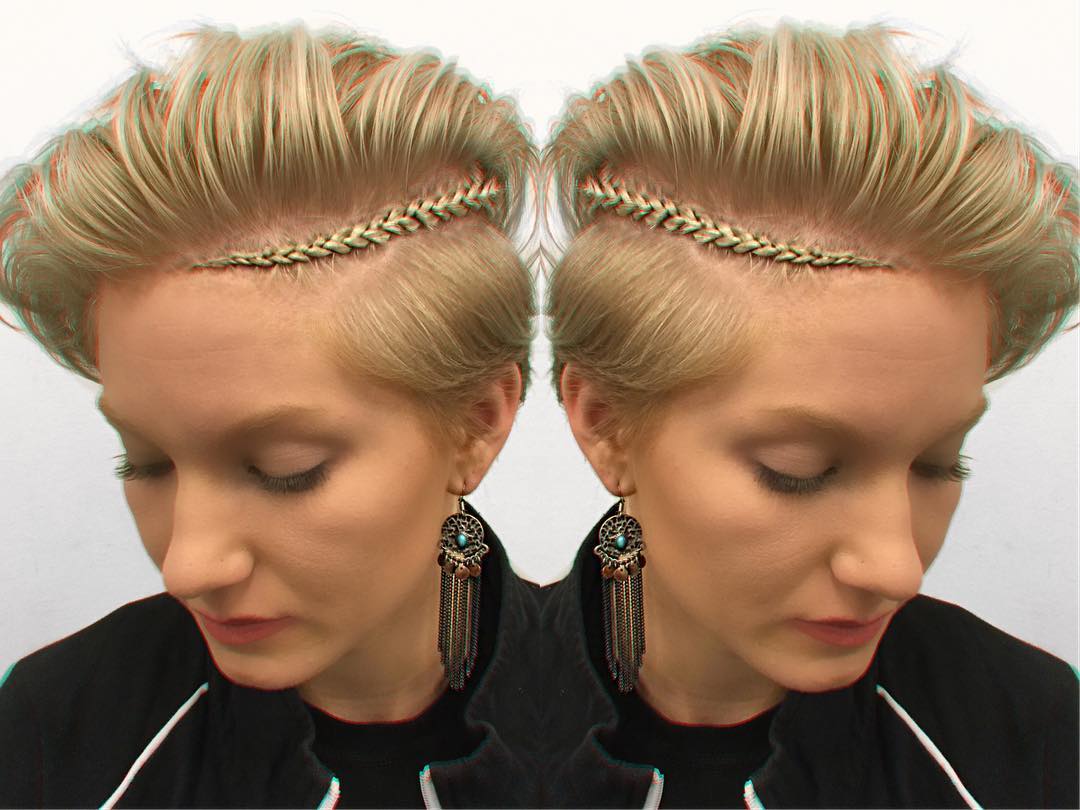 I am sure you thought pixie is extremely short, you cannot make a braid there. Well, think again. Even the always classy pixie  can get the braid makeover. It is just a matter of how bad you want something.
13. Loose Headband Braided Bangs And Rope Braid Combo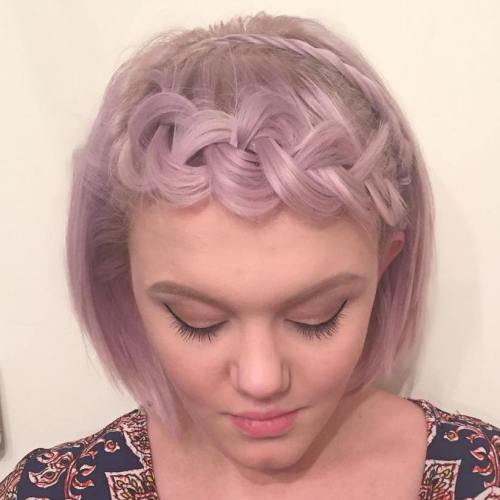 When you look at it, this is essentially a bob hairstyle with braids all over it. You have braids on your bangs, on the top, and everywhere else. In a way, you get a hair wreath out of braids. Fun, right?
14. Fishtail Braids Into Pigtails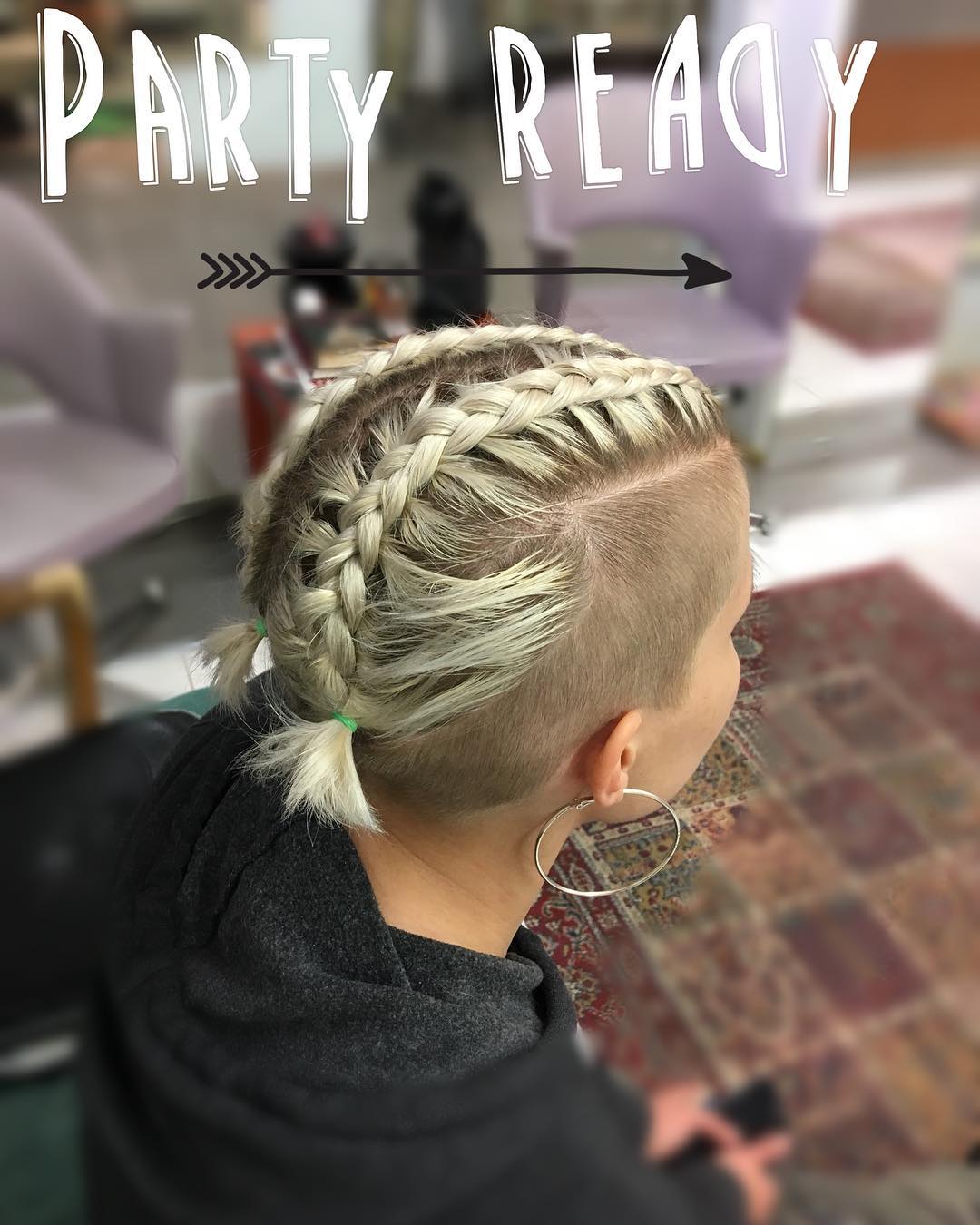 Some would say this is an athletic hairstyle. Or a hairstyle suited for women athletes. Well, you are partly true. Women in sports usually want to have their hair organized, not loose. But do not stereotype. You can wear this braided hairstyle, sports or no sports.
15. Bouffant Half-Updo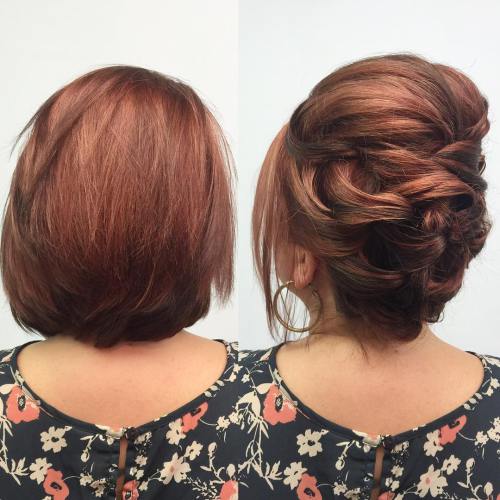 I said before that there will be several more cocktail event suitable hairstyles, didn't I? Well, here is another one that is a classic. The updo is basically the go-to hairstyle for formal events. And there are so many different tweaks for it.
16. Full Braided Bob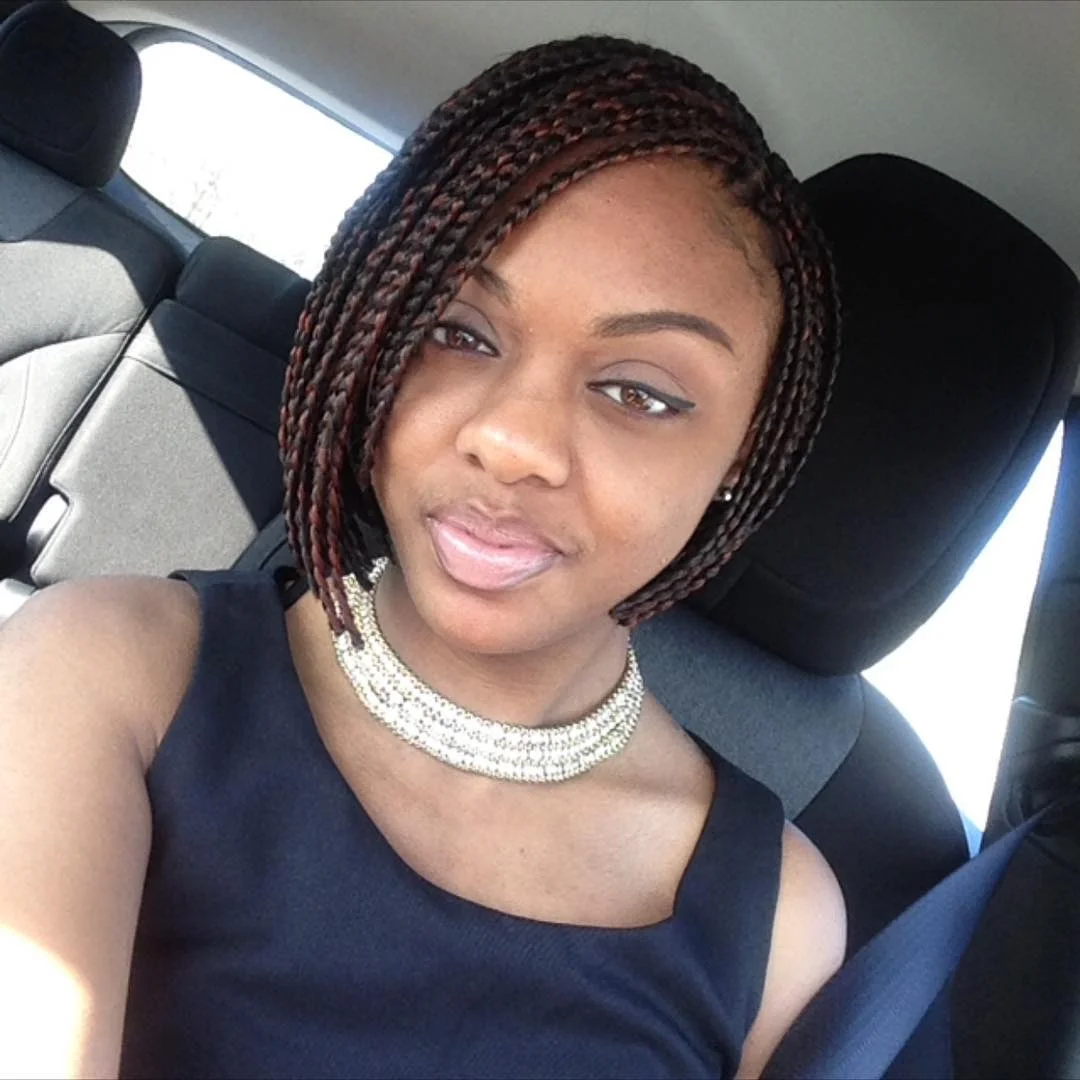 You knew it was coming. I mentioned earlier that the bob is basically the standard length for short hair. And we had to give the bob a complete braided treatment.
17. Double Five Strand Waterfall Braids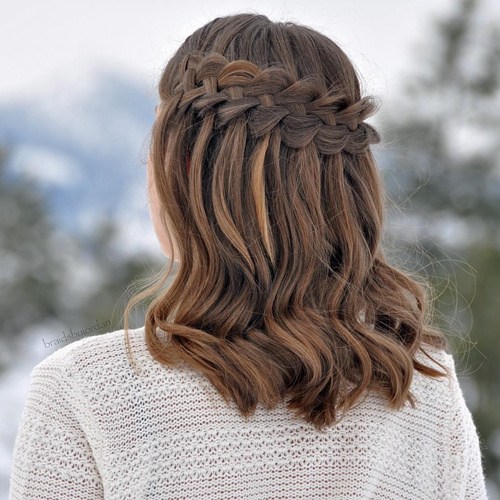 A hairstyle from a fairy tale. That is the best way to describe this romantic and magical hairstyle. Whenever I see a hairstyle like this one, I think of the elves in Lord of the Rings. That movie produced so many beautiful hairstyles.
18. Twist Braid And Fishtail Into Tiny Low Bun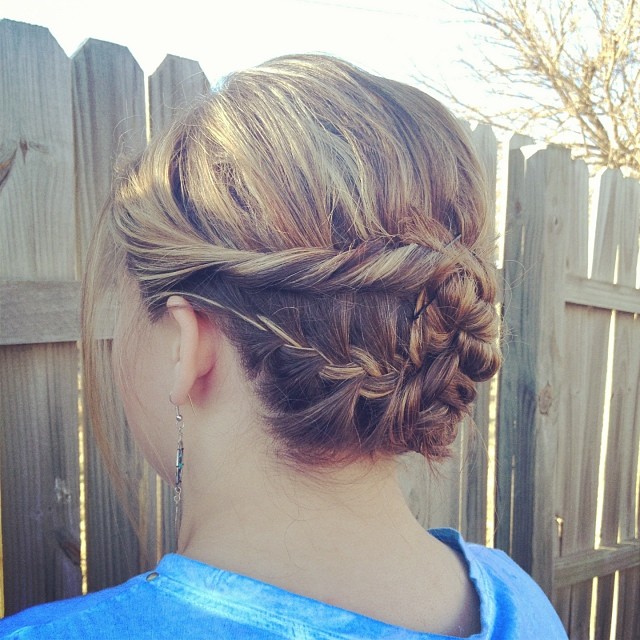 I've said it before that the bun is one of the best hairstyles for keeping your hair organized. And while the classic bun can sometimes be boring, you cannot say that for the braided bun. Braids make everything more beautiful.
19. Tousled Bob With Diagonal Four Strand Braid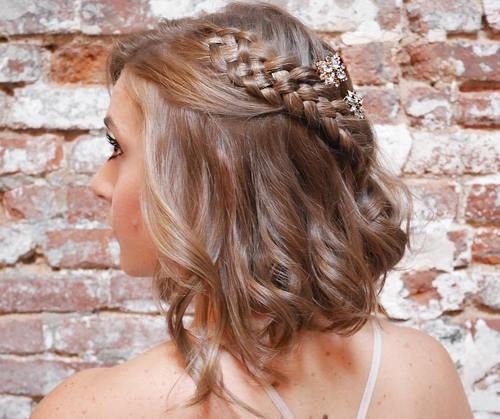 Some ladies just want to experiment. As a result, we get out of the box thinking and creative ideas. This one, for example, does not follow any classic line. It is like the whole hairstyle is a rebellion against society and its strict norms.
20. Half-Up Half-Down Dutch Braid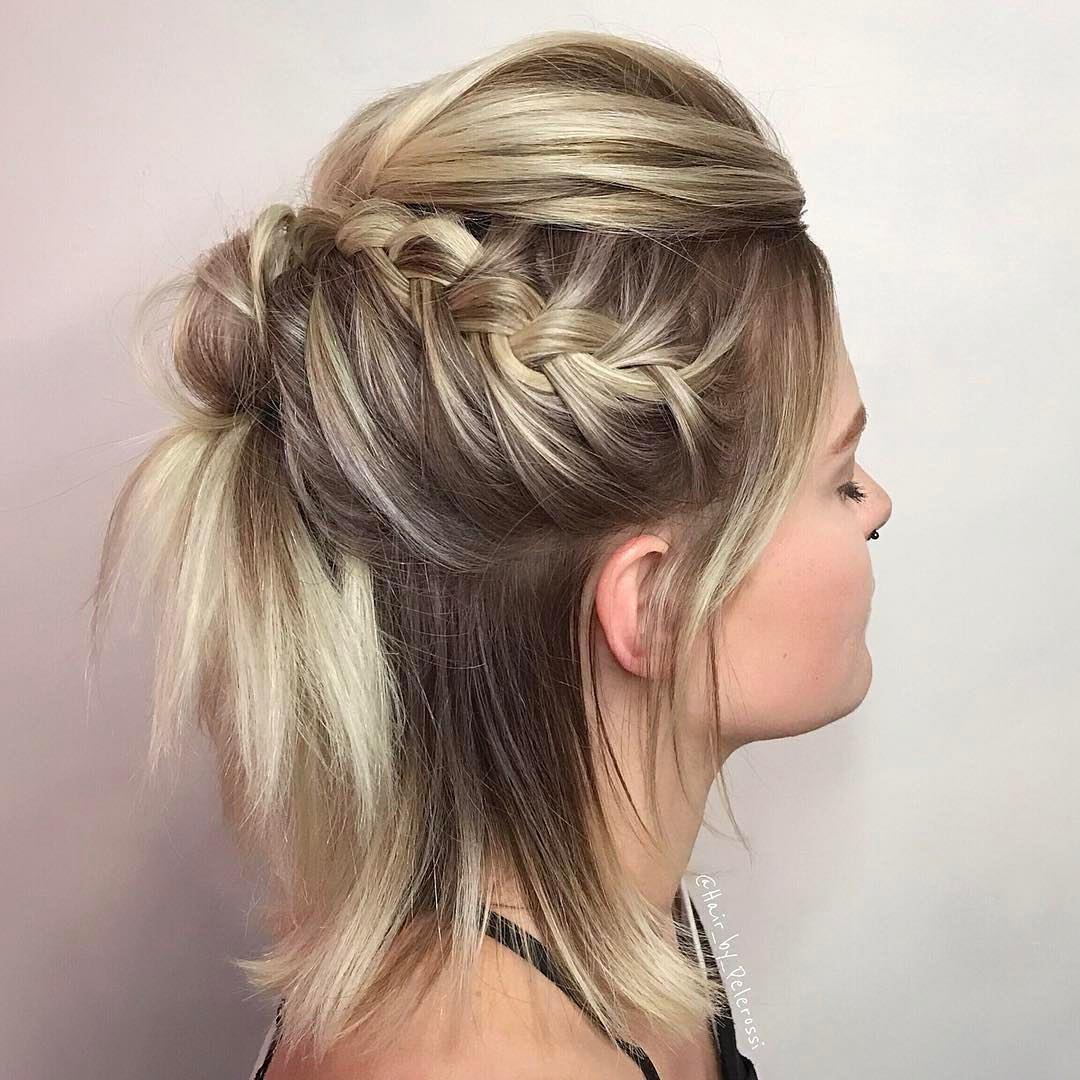 I've come to understand that the half-up and half-down is one of the most playful hairstyles. I like how you play with directions and rules here. And when you look at the hairstyle, it looks messy. But that is the look some of us want to achieve at times.
21. Micro Plaited Layered Bob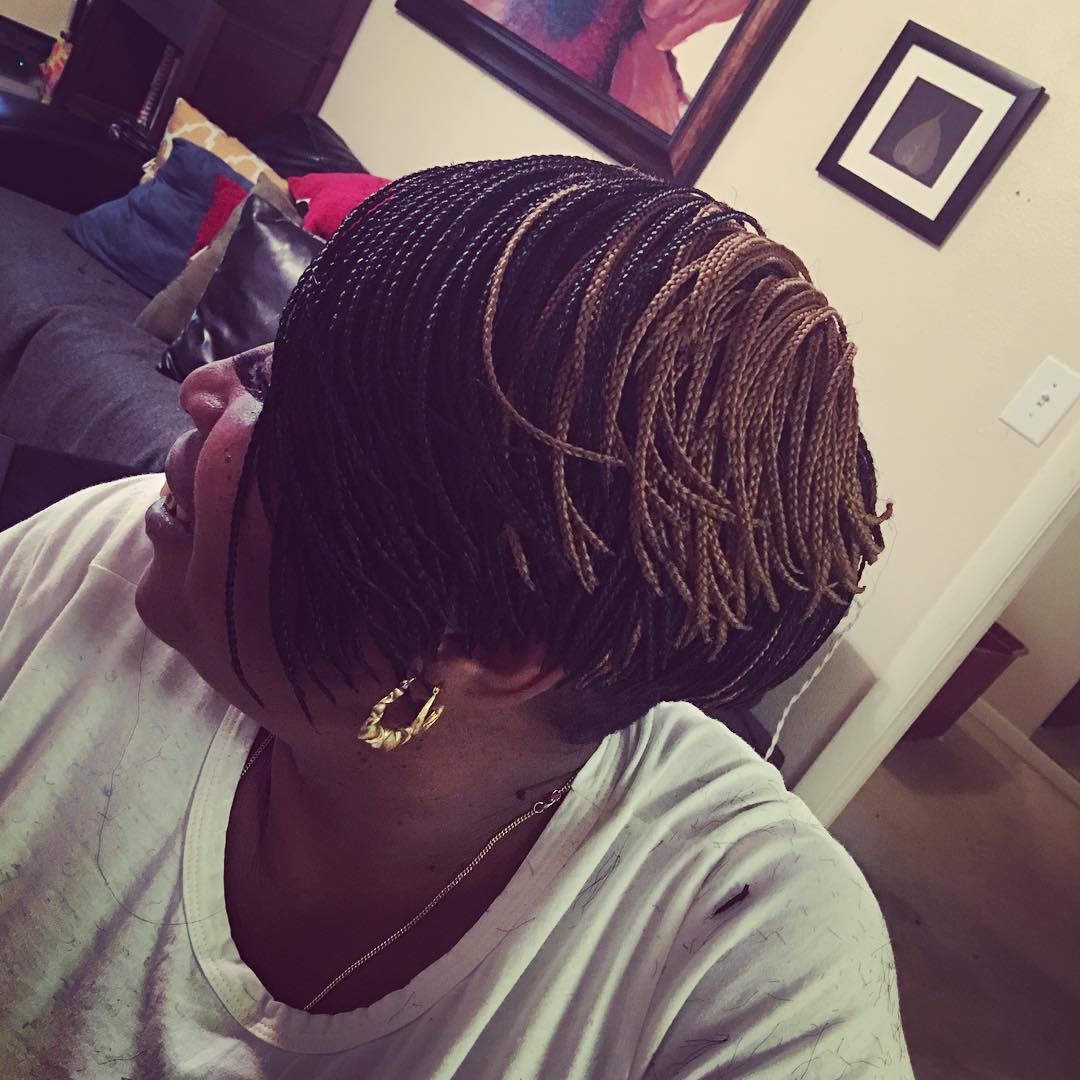 To be fair, this is more of an ethnic hairstyle. But we have to have something for anyone. And if you get pass the stereotype, you'll see anyone can wear it.
22. Inverted Fishtail Braid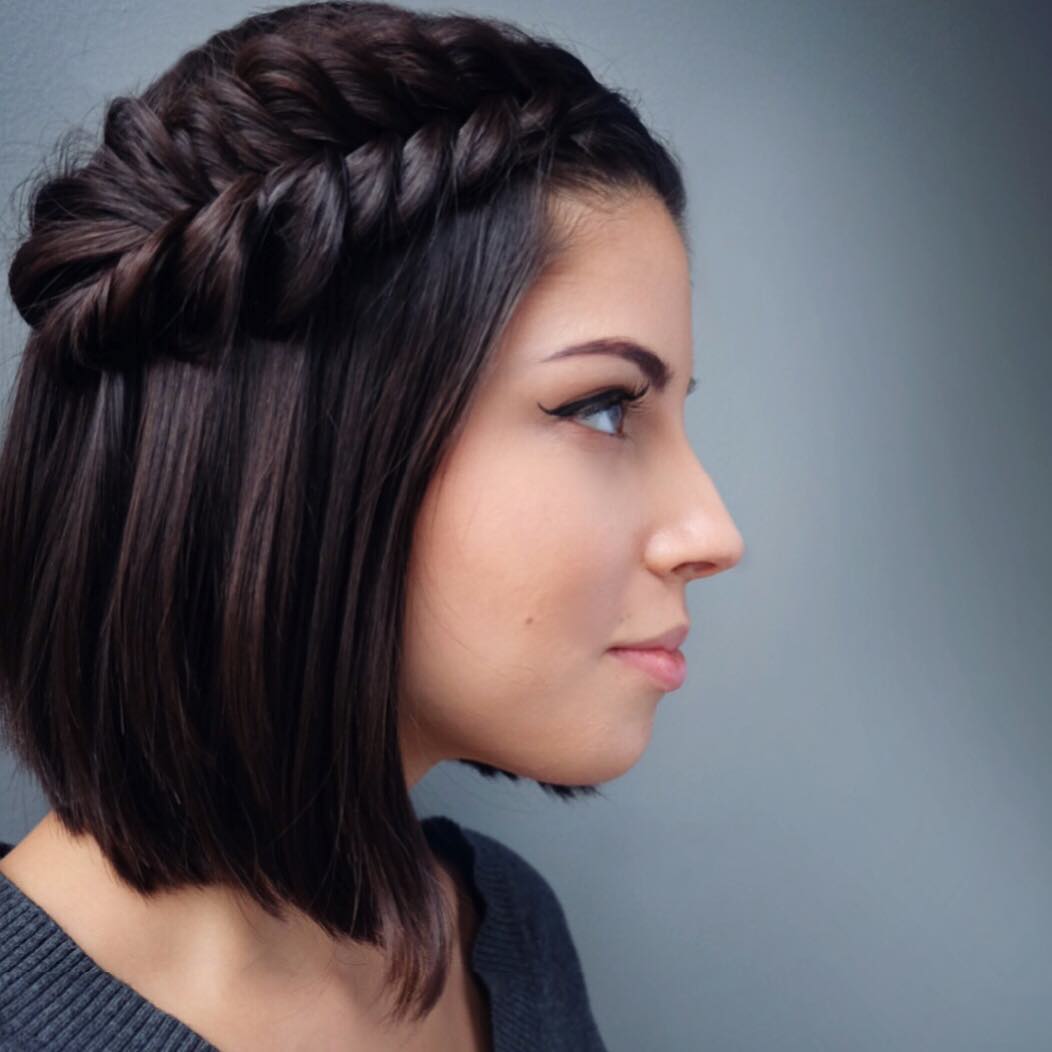 I love how this hairstyle helps you emphasize your eyes even more. And to be fair, your entire face looks much more beautiful. All of your face lines are emphasized.
23. Around The World Braid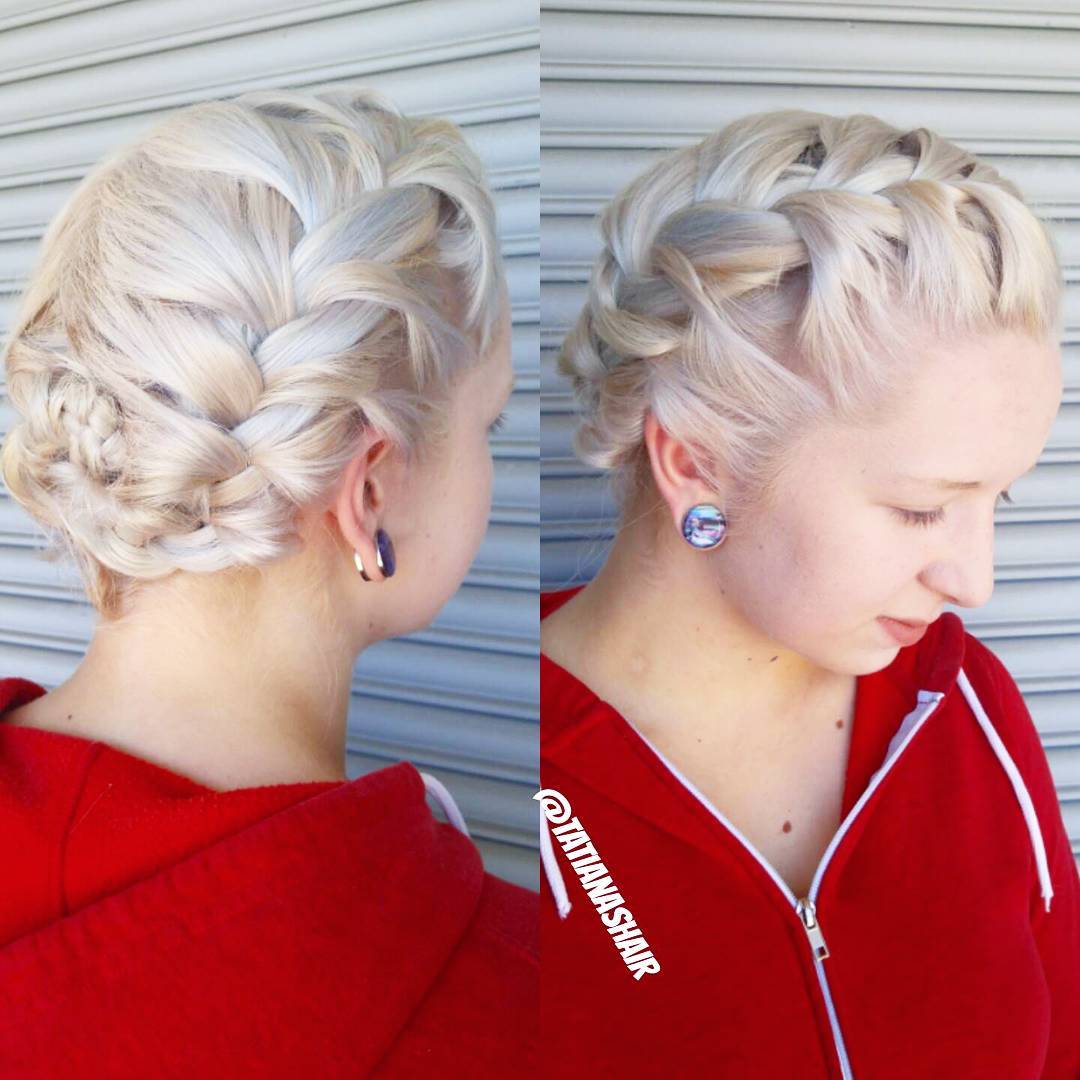 Another hairstyle that will help you organize your entire hair in a braid. By doing that, you can do sports freely without fear of your hair getting into way. But you can also get this hairstyle for a more casual going out.
24. Dutch Braided Pixie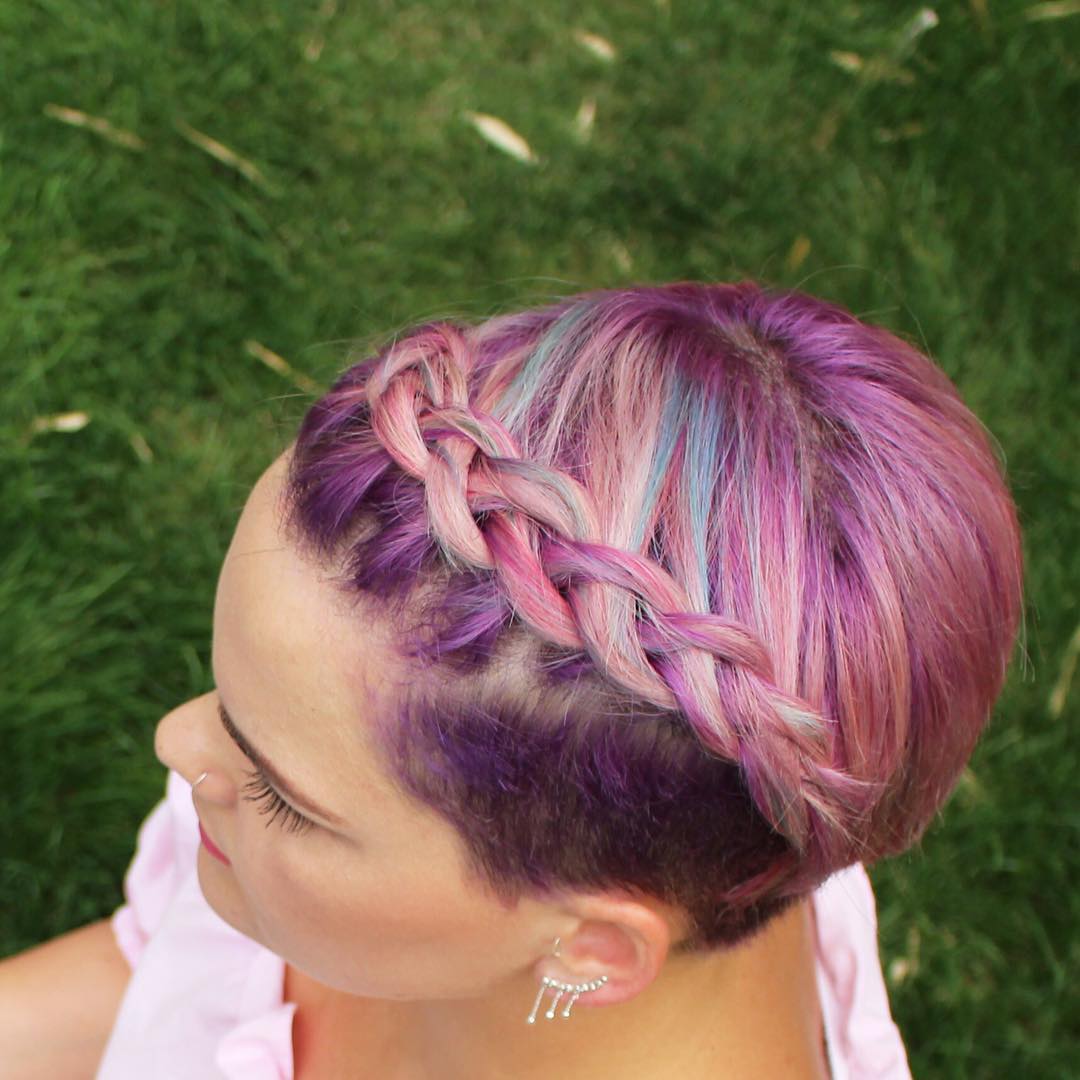 We had a pixie braid before, and I said it is possible. It all comes down to whether you like braids or not. If you like braids, there is nothing standing in your way.
25. Knot Ring Braids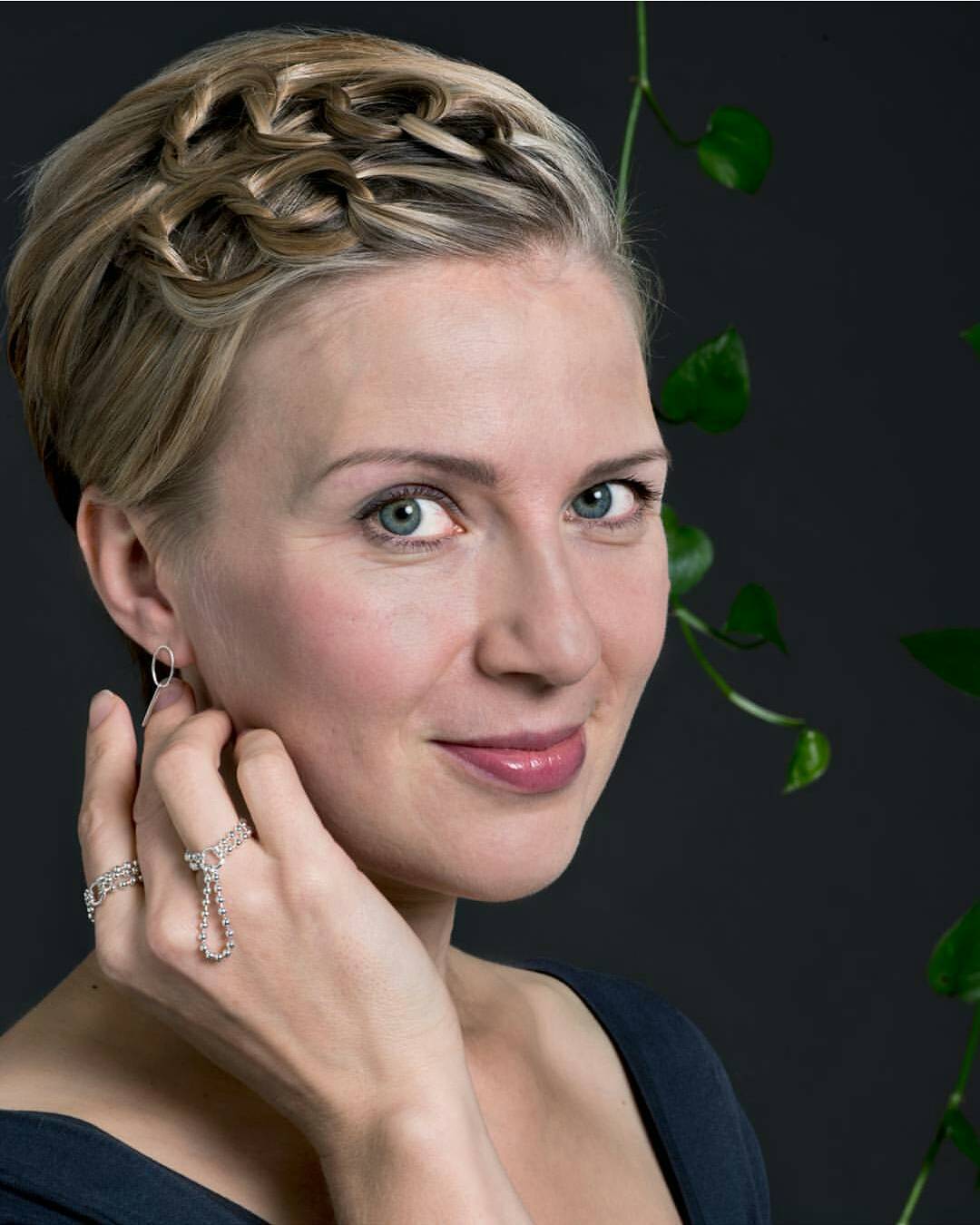 I can imagine Hillary Clinton wearing something like this one. The hairstyle looks elegant and perfect for a woman that wants to show how independent and sophisticated she is. You just scream power with this hairstyle.
26. Multiple Braided Headband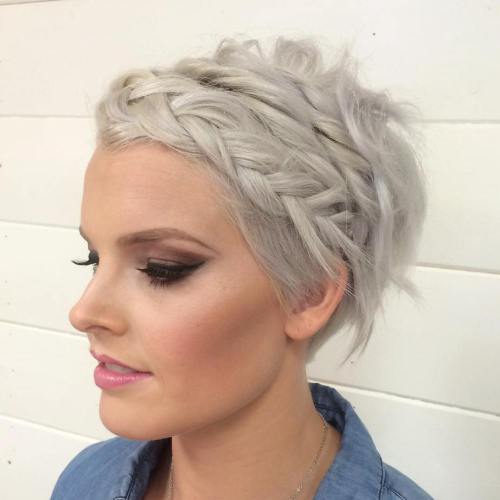 If one headband is not enough, go for more. That is always the rule, no matter what type of hairstyle it is. The same applies for cornrows. If one is not enough, go for more. In some cases, less is not more.
27. Fishtail Half-Updo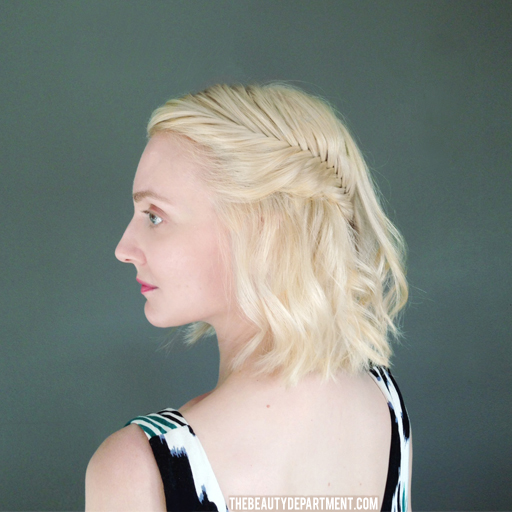 Classy and simple, this is a hairstyle you can make in a matter of minutes and wear it anywhere. You cannot say that about a lot of hairstyles, but this one checks all boxes.
28. Half Mohawk Macrame Braid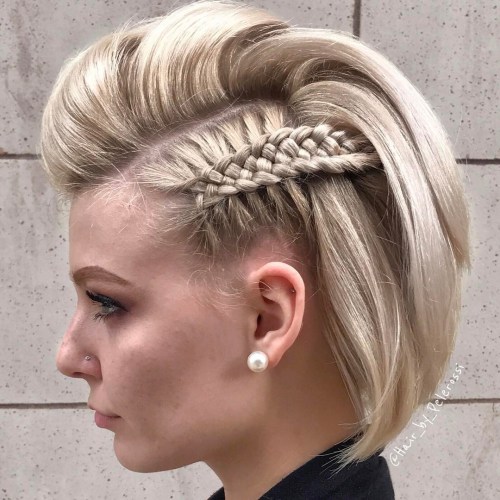 A Mohawk that just oozes with power and confidence. Not many women have the self-esteem to go out with a hairstyle like this one. But i applaud those that do.
29. Long Front And Undercut Separated With Loose Braid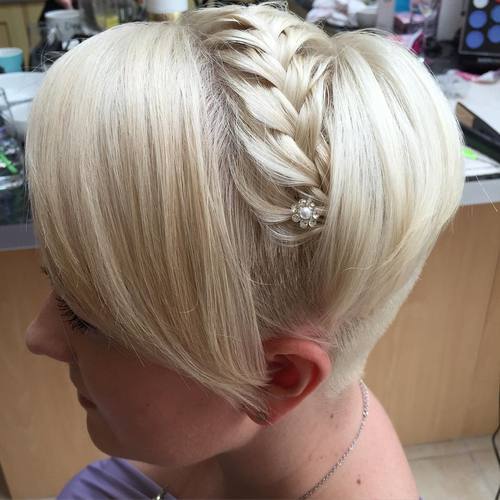 I would like to finish the list with something completely out of the ordinary. A bob length hairstyle with undercut in the middle. And a braid on top of it. Now that is something you do not see often.
With that in mind, I am confident you found a hairstyle you could make. Thank me later. For now, share your ideas with the rest of us.