Psychological therapies aimed at treating mental health problems are undergoing a paradigm shift. Modern internet technologies like smartphones, tablets, laptops, PCs, and the accompanying software have made it possible to acquire online therapy.
The majority of such services are self-help platforms aimed at either being utilized individually or with some level of support. Treatments usually vary significantly in terms of scope, content, functionality, and delivery methods. However, online counseling is a relatively new trend in mental healthcare, especially after the Coronavirus outbreak. When seeking the best online therapy, it is important to research by comparing and going through reviews of the service providers. The following is, therefore, a head-to-head review comparing two teletherapy companies.
Calmerry Online Mental Assistance
Calmerry is a company that fully understands the mental health needs of the masses, particularly during periods such as the COVID-19 pandemic. Online meetings have proven to be an effective substitute for face-to-face therapy due to time and cost-savings ability. Patients do not need to spend huge amounts of time trying to commute or schedule appointments.
What's more, most remote counseling services use text messaging as the primary mode of communication. At Calmerry, you will be able to consult a specialist through a myriad of digital technologies. These include live video chat, instant messaging, and phone calls. They have a mobile application you can download and install as well as a website. Therefore, wherever you are in the world, you can obtain help from them any time at your convenience.
This company has invested a lot of resources in hiring top psychologists. In fact, before employing any psychiatrist, they must thoroughly evaluate them. Only those qualified with PhD and master's degrees get hired. You can hire an online therapist to assist you in eradicating or coping with the following issues:
Addiction;
Anxiety;
Depression;
Stress;
Relationship issues;
Self-esteem;
Trauma.
Gaining Access to The Specialists
This firm has a professionally designed website that offers a great level of simplicity and utility. All important information has been boldly displayed attractively. It is easy to obtain any service you need using their short procedure. The first thing to do is to open an account using your basic personal information.
Calmerry highly prioritizes your privacy. Therefore, you can utilize a nickname while signing up. Next, you will need to fill in your information in a provided form. Ensure that you precisely state your needs to get matched with the right counselor.
It takes a maximum of 1 day for a client to be matched with an online psychiatrist. After that, you select your desired plan and deposit the required payment via the provided payment means. The cheapest plan begins at $45 every week. But if you wish you can make an annual payment and receive a significant discount.
Therapists usually employ different tactics while treating patients. The aim is to ensure that clients obtain the best healthcare. One unique feature of this company is the "joining the dots" treatment method. It is whereby you get linked to a network of information and support groups.
Talkspace Mental Therapy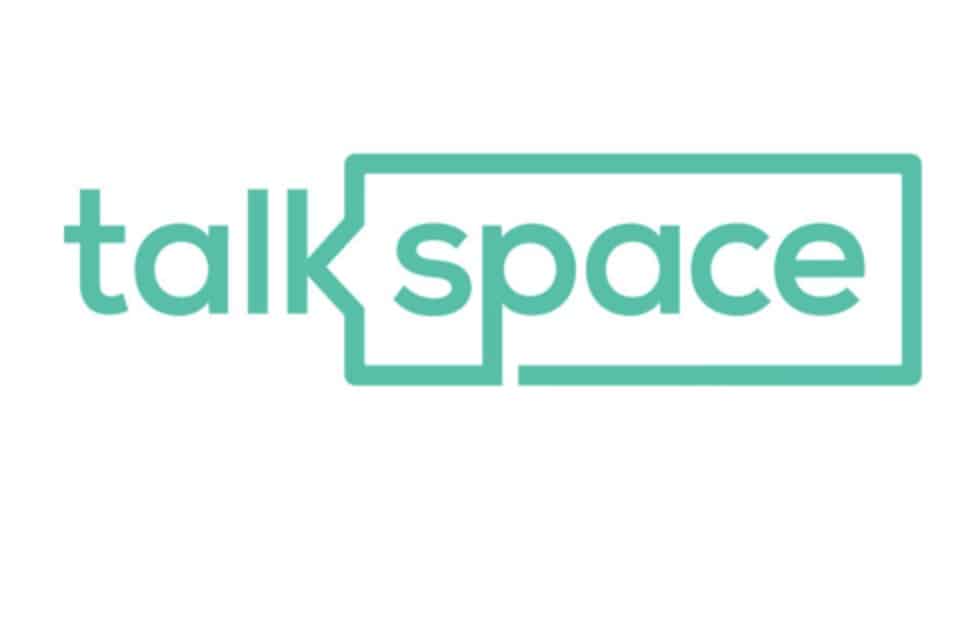 Talkspace is another teletherapy company that offers high-quality counseling to clients facing various types of issues. The e-therapy they offer gives customers greater control in how they deal with their mental health issues. It eradicates the need for dealing with the tiresome logistics of commuting or creating a schedule. Anytime you need assistance, they are always ready to offer help.
Due to the stigma commonly associated with mental health issues and abuse of substances or sexual molestation, some people might not feel comfortable coming out in the open. For this reason, the company highly values the confidentiality of its customers. Additionally, the firm's specialists are highly experienced and have all the required qualifications and licensing.
Another good thing about this firm is that they do not specialize in dealing with a specific mental health problem. You can hire an online therapist to offer help on various psychological issues. Below is a list of some of the most commonly treated issues:
Anxiety;
Depression;
Improving self-image;
Anger management;
Bipolar disorder;
PTSD;
Abuse;
Trauma.
How to Receive Their High-Quality Consultation
The procedure to follow while seeking therapy online is, to a great extent, similar to most other online services. First, you need to create an account on their website or via their Android or iOS application. You can opt to use a nickname rather than your real name.
Second, you will be taken through a free introductory session whereby you will consult an agent. It is an opportunity to seek any clarifications on issues you do not understand. Agents will ask you about your personal information such as location, age, issues you need to be addressed, and whether you have ever attended any therapy in the past. Such information assists them in matching you with the most suitable therapist.
The matching process is considerably fast and can occur within an hour or one day at most. It usually varies based on the weight of your issue. After a specialist has been linked with you, the sessions begin. You can agree on when to conduct the online therapy based on your personal schedule or time zone. The available communication channels are unlimited text messaging, live video, telephone, and instant chat.
Talkspace offers three monthly plans, all of which include unlimited text messages. The cheapest plan costs $65 per week, and the remaining two plans cost $79 and $99 each week. In case you do not like the quality of service offered by a therapist, you can change to another one. What's more, they periodically give amazing discount offers to clients.
Sign Up to Get Your Troubling Issues Solved Effectively
Nowadays, the best online therapy is only a few mouse clicks away. Do not let your mental issues interfere with your quality of life. Everyone has a right to sound mental health. Instantly access quality online counseling today.
Kate Skurat
Licensed Mental Health Counselor
Washington, United States
Kate has a B.S. in Psychology and M.A. in Clinical Psychology from Pepperdine University and has worked in healthcare since 2017. She primarily treated depression, anxiety, eating disorders, trauma, and grief, as well as identity, relationship and adjustment issues. Her clinical experience has focused on individual and group counseling, emergency counseling and outreach. https://www.linkedin.com/in/kate-skurat-5348381b9/