The word manicure comes from the Latin words "manus" and "cura". The former means hands and later care. In other words, manicure means to care for hands. Manicure is something every woman loves to pamper herself with.
Whether they do it at home, or in at a salon, women love manicure. It is an integral part of a woman's beauty routine. But the question is always what to choose?
There are several types, and choosing between one or another is not an easy task.
Of course, there are a woman that knows exactly what they want. But some are just hesitating between different types of manicures.
And let's be honest, it is good to experiment every now and then. Wearing French all the time can get boring, no matter how many different variations of French are there.
10 Types Of Nails Manicure
French manicure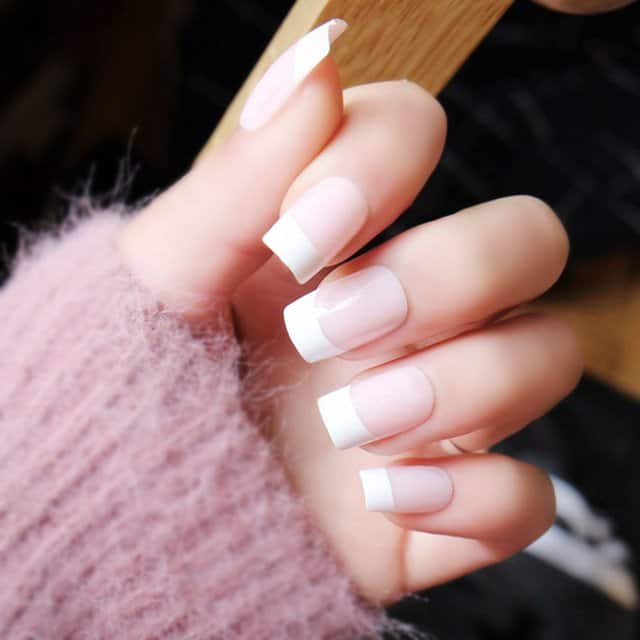 Aside from the basic manicure you can do at home, French is probably the most popular type of nail art. Everybody knows it.
It is a classic, and while some find it mundane, it is still one of the more, if not the most popular manicure. French looks elegant, and gives you a sophisticated look the moment you put it.
French means you put just a small line on the top of your nails. To do that, you need to apply a transparent base coat to the natural nail, and then paint the tips.
The classic French is painting the tips with a stark white color. You can also experiment with other shades.
Reverse French manicure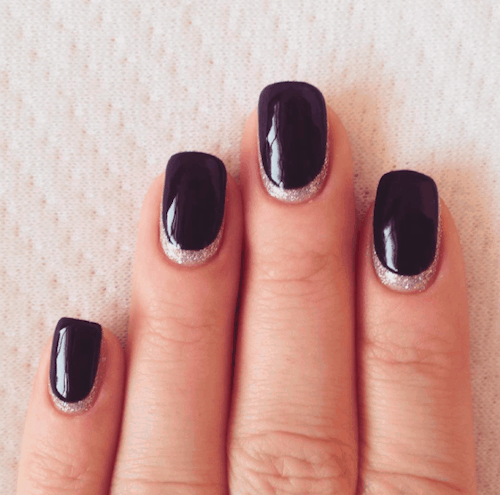 In the last few years, women are looking for something as classy and elegant as French, but not exactly French manicure. And that is exactly what the reverse French manicure is.
The look first appeared on the high-fashion runways in Europe, and then moved to mainstream popularity. For this look, instead of the tips, the moon of the nail is painted in white, while the rest is done in a darker shade.
Same as with French, you can choose any other color, pattern, or design for the moon of your nail.
American manicure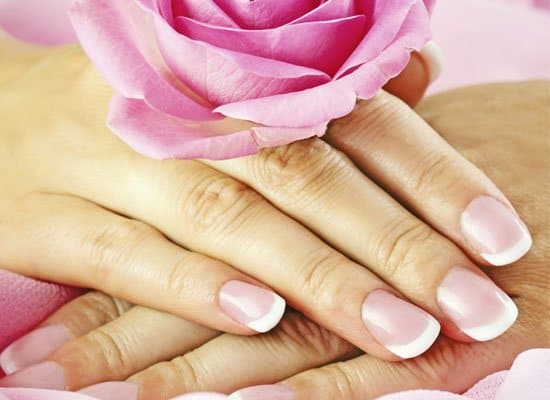 Among the common and popular manicures, you just cannot avoid American manicure. It is very similar to French, but it has one distinct difference.
American looks more natural, and it is perfect for a polished look that is not too showy. American manicure uses mostly pale and nude colors. The main goal is to get beautiful nails, but without looking flashy or fancy.
The process is very similar to French. You start by applying a transparent base coat nail paint to the nail, and then color the tips with an ivory shade.
Once the nail has dried properly, you can apply a nude shade on the entire nail, and finish off with a transparent top coat. As mentioned, the difference between American and French is in the color of the tips, which is not distinct or contrasting.
Gel manicure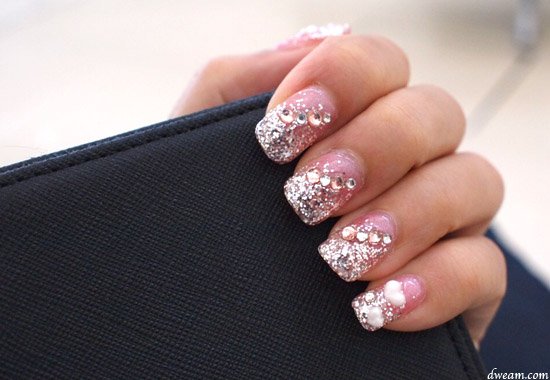 If you have short or brittle nails, the answer to your prayers is gel manicure. Gel makes your natural nail look sleek and stylish. You have to understand though, gel manicure is basically a type of artificial nails.
You can do it at home, but it is more common to get your gel polish manicure at a nail salon.
The nail technician at the salon will get your nails cleared and cut, and then apply a chemical gel to create the artificial nails. The next step is curing your nails under UV or LED light, and once they are dried, color and design of your choice is applied.
Acrylic manicure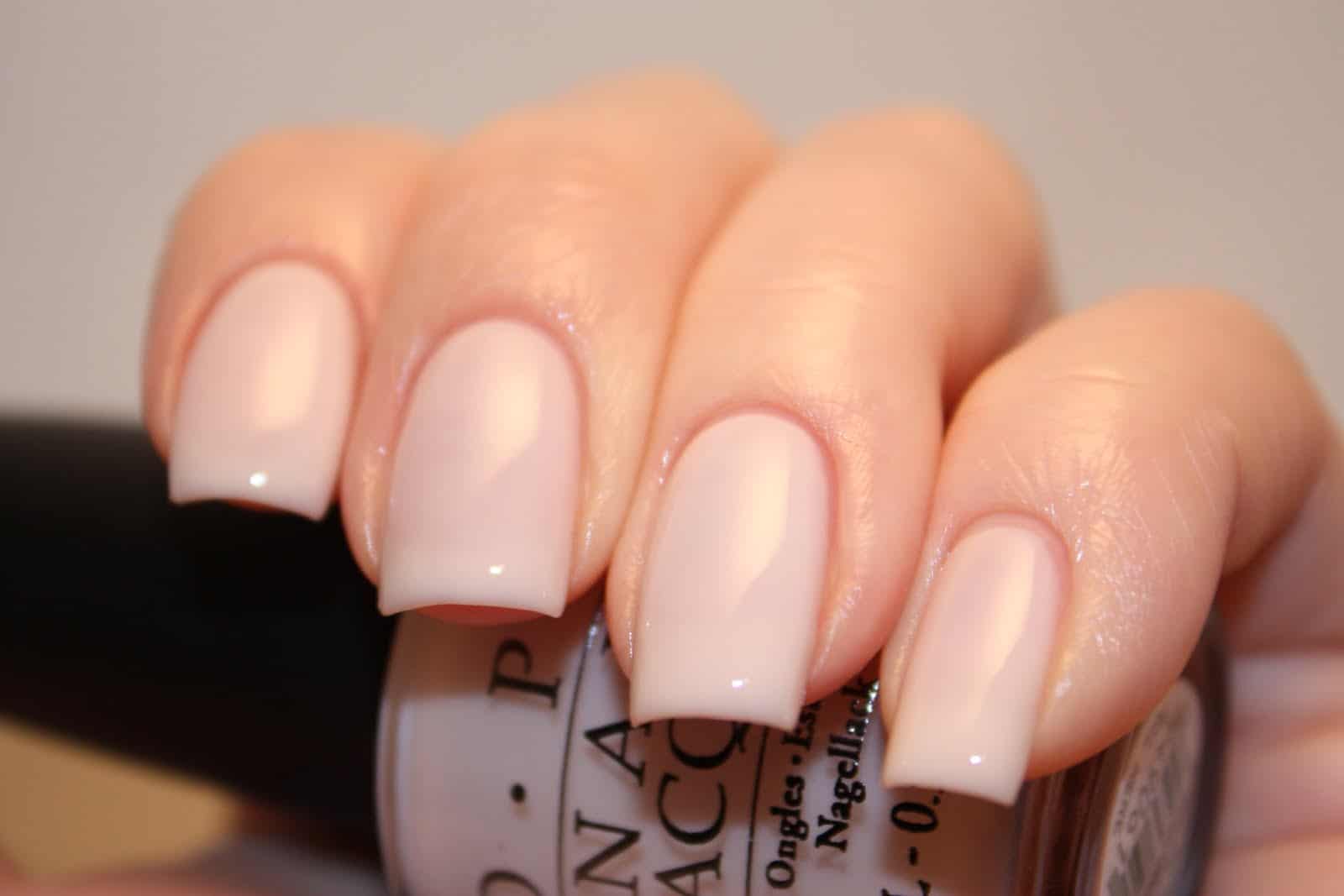 Similar like gel nails, the acrylic manicure is a type of artificial nails. The difference is they are ready-made. A fake nail or nail extension is attached to the natural nails, or nails can be made from acrylic mixture.
There is a wide variety of nail arts and designs for this particular manicure.
What is the difference between gel and acrylic manicure? Gel stays longer, and it costs a bit more.
In addition, gel manicure is odorless. While acrylic nails are cheaper, you run the risk of losing your nails after just few days. And that will cost you more money.
Paraffin manicure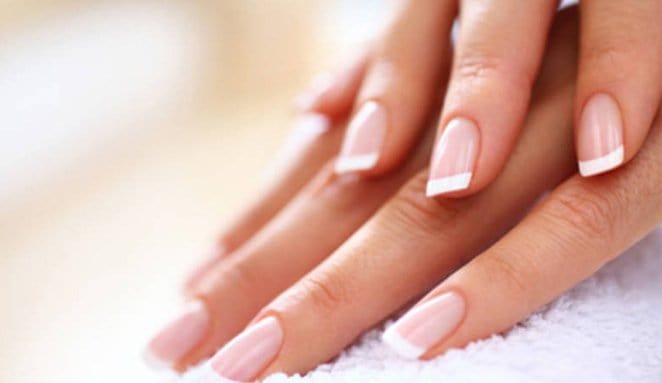 If you have dry or overworked hands, your best bet for beautiful nails is paraffin manicure. For this technique, paraffin wax is used to infuse the skin with moisture, leaving it smooth and supple.
Then, the employee at the salon will give you a stimulating hand massage, and then finish with a chic classic manicure polish look. In some paraffin manicure treatments, essential oils are also used for extra moisturizing effect.
Hot stone manicure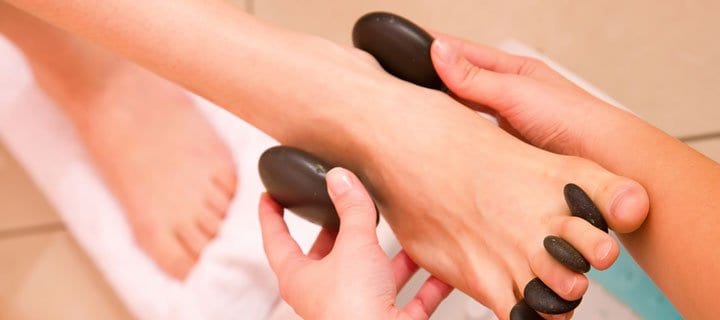 If you want to spoil yourself, or spoil some friend or family member, consider paying a hot stone manicure treatment for them. It is an indulgent treatment that includes all of the delights of a standard manicure, plus the addition of heated stones.
The stones are placed over your hands to provide relief and comfort while the employee applies classic manicure on your hands.
Shellac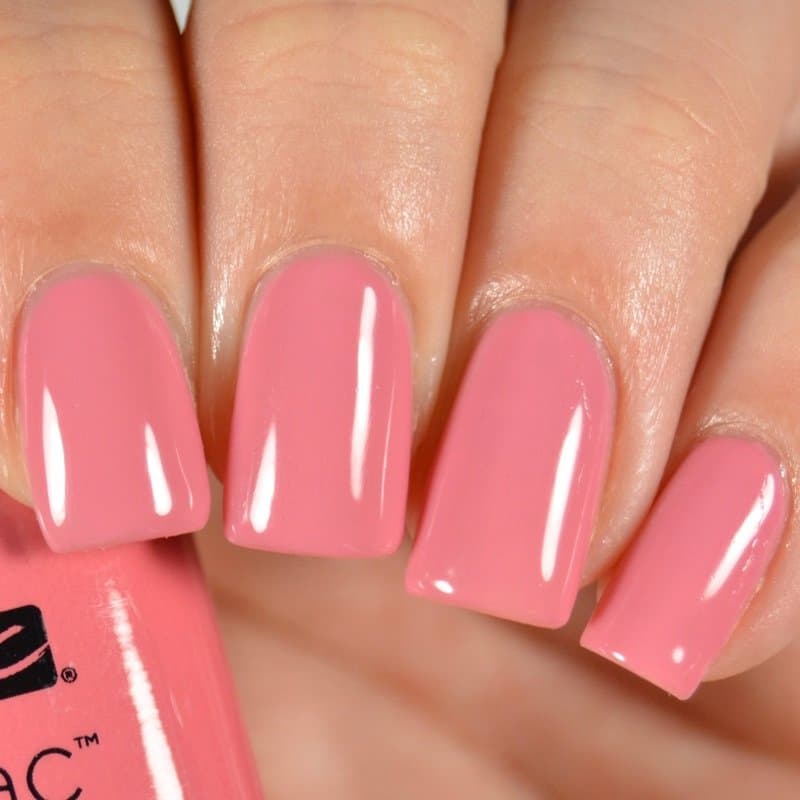 Shellac is a type of manicure that is best described as a hybrid of gel and nail polish that is cured and hardened with a UV light.
The downside of shellac manicure and shellac nails is that they have thinner than regular nail polish. This means your shellac nails will break down sooner than other types of manicures, like a gel nail or acrylic nail.
The name shellac comes from the first company that invented and registered this type of a polish. It is less hard than gel manicure, and soaks off with acetone.
SNS Nails
SNS nails is a short term for signature nail system. This It is a type of dip powder manicure where the base coat is applied, and then the nails are dipped into dip powder.
This is why many people call SNS nails dip nails. The process is repeated several times to get the strength and structure.
The dip powder manicure is not as damaging as gel nail manicure. SNS nails are considered healthy, because the powder formula contains calcium and other minerals.
Because they are stronger and more durable, these nails are a bit more challenging to remove as well.
Regular manicure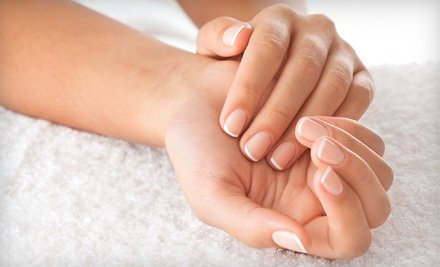 Also known as basic manicure, this treatment involves soaking your hands in soapy water to soften dead cells. Then, your nails are clipped, and the nail technician will apply traditional nail polish you want. Hand massage follows, but only if you do it at a salon.
Doing at home does not warrant a hand massage. Standard manicure is fast, simple to do, and easy to switch up in just several minutes. Regular manicure is what you get if you want to switch and change your outfit on a daily basis.