Each new year brings a fresh and exciting Pantone color that seems to set the mood for the world's next trip around the sun. The Pantone Color of the Year embodies a certain mood or mindset and is meant to be the color of any given year. This year's Very Peri shade is sure to be no different. Very Peri is not quite blue and not quite purple as it includes both red and violet undertones. This interesting mix of undertones and infusions makes Very Peri unique when compared to a traditional periwinkle. It's daring, refreshing and sure to be seen in everything from gifts and gowns to professional hair color shades. Here are the best ways to showcase Pantone's 2022 Color of the Year on your locks!
Very Peri Color Preparation
Like any shade of bold, adventurous hair color, Very Peri-inspired hair requires some preparation before the hair color can be applied. If a client reaches out about wanting this specific color, it's important for stylists to explain the pre-color process in detail. Stylists should give their clients a timeline and let them know that a single salon visit might not cut it. Instead, clients might need to come in for a lightening session or two, depending on past color and their natural hair color. 
Lightening or bleaching can damage the hair if the treatment is too intense at once, so many dark-haired clients work towards light blonde shades as an end goal rather than a "one and done" result. Good communication between the stylist and the client will keep expectations reasonable and everyone will remain on the same page. 
Ideally, hair should be a very light blonde or platinum blonde shade before Veri Peri-inspired color is applied. This will ensure the color shows up as it should and is not altered or dulled by darker hair, roots or other underlying shades. It's wise to use a high-quality salon developer to lift color, lighten the hair and add toning power for the perfect Veri Peri canvas.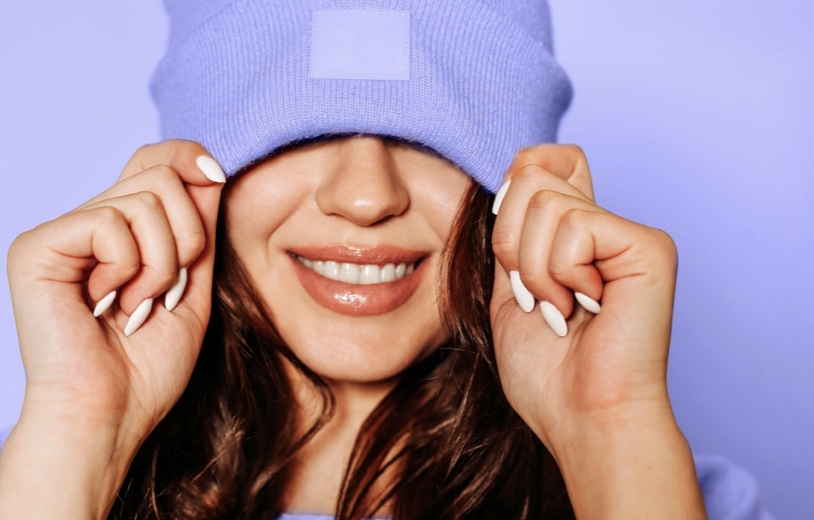 Very Peri Color Ideas
There is certainly a laundry list of hair color trends that have made their way in and out of style, but only a certain few that remain creative classics. This is especially true for bold and colorful looks using shades like Very Peri. Periwinkle hair had its shining moment not too long ago and served as a refreshing alternative to more intense color trends involving bold primary shades. 
Though Very Peri is its own unique shade and is not to be confused with traditional periwinkle, the previous color trend is a great place to start. This list of ideas includes well-known styles that were popularized alongside periwinkle hair as well as some more modern inspiration for a lovely Veri-Peri look. 
Very Peri Waves: During the height of the periwinkle hair trend, photos of pixie fairy-like muses donning periwinkle hair were everywhere. Oftentimes their hair was down, showing off the gorgeous color in smooth, natural-looking waves. This is a fantastic Very Peri hair look for any medium or long-haired client. The undone waves look brings both movement and dimension to the hair, which helps the color look healthy and luminous.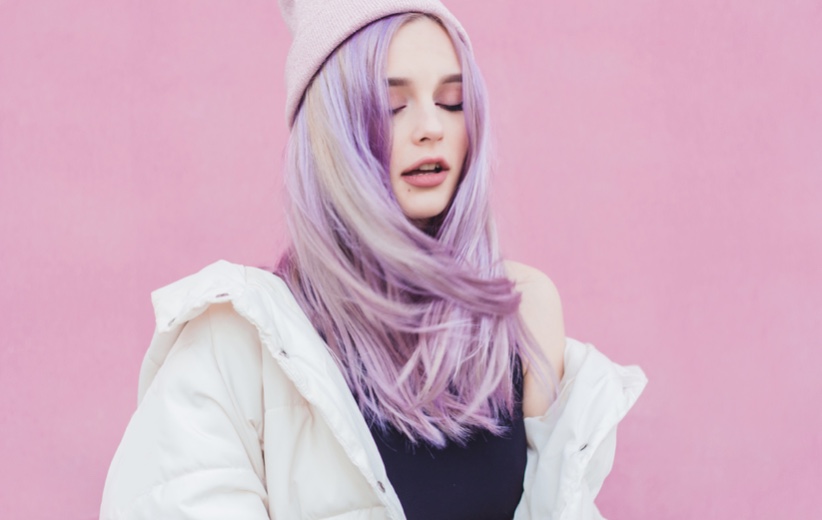 Source: Anna Azary/Shutterstock.com
Peri Pixie: This hair color is truly a shade for any style or length. Its boldness mixed with the soft and delicate violet undertones make it fitting in many different situations. Stylists should go for a light, feathered pixie cut that will match the lightness of the color. To keep a Very Peri pixie cut in shape all day long, stylists should recommend a flexible hair wax to their clients.
Very Peri Babylights: This one is perfect for anyone with light blonde hair looking to add a fun and creative element to their look. Babylights, or the softer and more subdued version of highlights, can enhance and freshen a blonde look and give the hair more depth. The soft violet tones of Very Peri mixed with a light and breezy blonde hair color is sure to create a luxurious yet playful look that's perfect for spring and summer.

 
Balayage with Veri Peri Tones: A bold hair color change can be a lot of work. For those who are looking for Veri Peri-inspired hair without a crazy maintenance routine, a Very Peri balayage situation might be the perfect option. Since balayage focuses on depositing color to the middle and end of the hair shaft, clients don't need to worry too much about their roots growing out between color appointments and can focus on color touch-ups as needed instead. Make sure to

recommend a salon-quality shampoo

and conditioner to help keep their Peri balayage looking vibrant and healthy!